American buttercream is a sweet buttercream that is very stable and develops a slight crust on the outside
American buttercream is what most people think of when they hear the word "buttercream". It's very sweet, creamy and very stable in hot temperatures.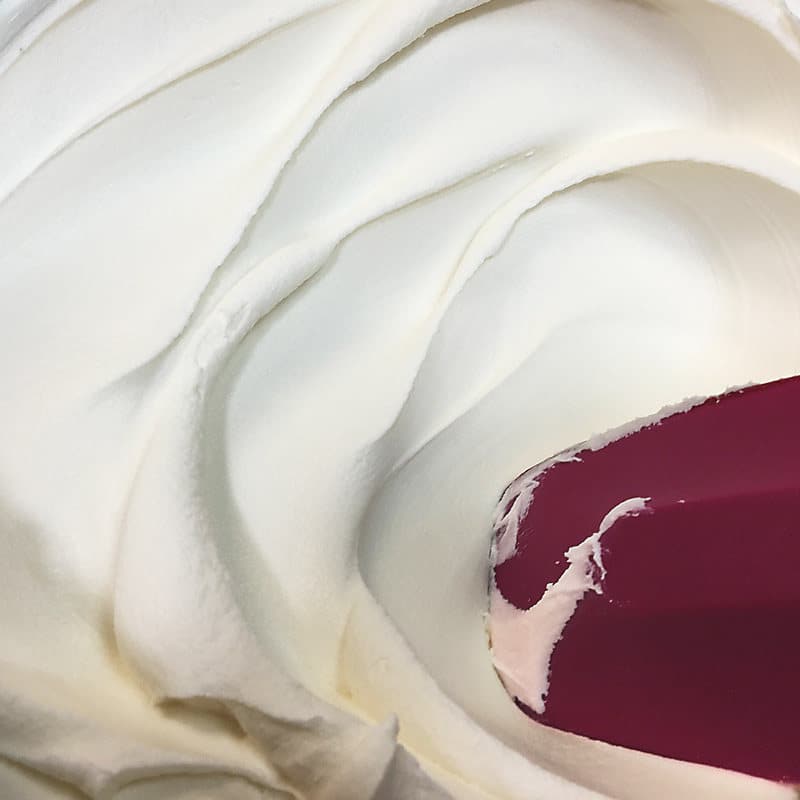 American buttercream is great for piping flowers, frosting your cakes or cupcakes. This recipe using non-dairy creamer but you can also use milk. The vanilla flavoring can be replaced with other flavored extracts.
To color American buttercream, I prefer to use Americolor gels because they are very bright and help you achieve vivid color with not a lot of food coloring.
If your American buttercream is too dry, you can add another Tbsp of creamer to thin it out.
How to make American Buttercream
Place your butter and shortening in the bowl of your stand mixer with the paddle attachment and cream until smooth. If your butter is not room temperature, you will get lumps of shortening.
Add in your powdered sugar one cup at a time until incorporated.
Add in your extracts, salt, and creamer and let mix on low for 10-15 minutes until perfectly smooth and no bubbles are in the buttercream.
This recipe does call for vegetable shortening because it helps the stability of the buttercream. You can definitely use all butter if you prefer. You can also use dairy-free butter if you need a dairy-free buttercream.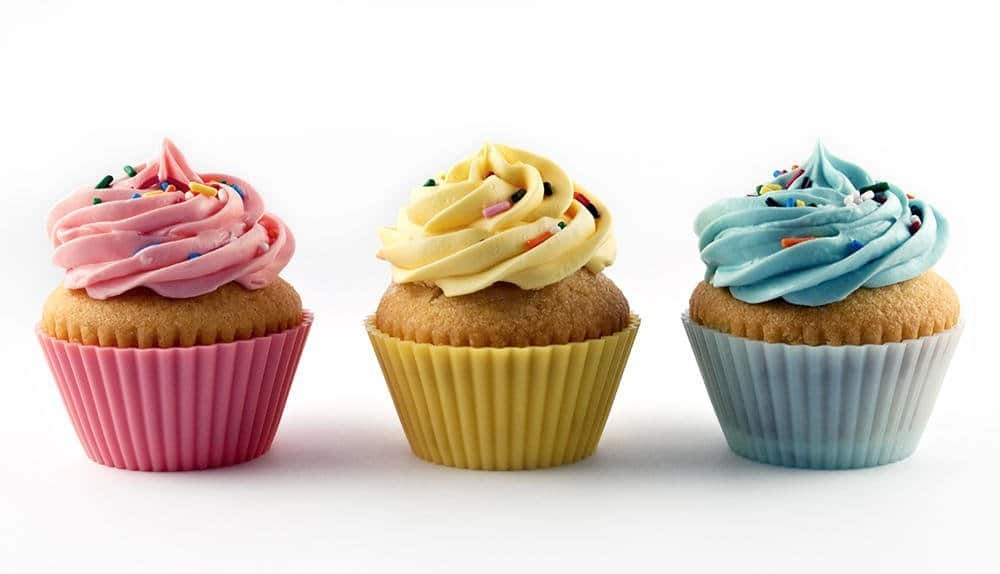 What are the different types of buttercream?
In general, there are three types of buttercream that most people use.
American buttercream (ABC) – made with powdered sugar, butter and liquid. Very sweet, creamy and the most stable in warm temperatures due to the high amount of sugar
Swiss-meringue buttercream (SMBC) – made by combining meringue with whipped butter and extracts. This buttercream is not very sweet and very light. Can be very soft.
Italian-meringue buttercream (IMBC) – made by pouring boiled sugar into whipping meringue. This produces the most stable and light buttercream frosting but is a little bit trickier to make.
Looking for an easy buttercream frosting that is less sweet? Try my easy buttercream recipe. This frosting is light, fluffy, creamy and almost tastes like ice cream. You don't need to heat treat the eggs because they are already heat treated through pastuerization. This is my favorite buttercream.

Cake Batter and Frosting Calculator
Select an option below to calculate how much batter or frosting you need. Adjust the servings slider on the recipe card to change the amounts the recipe makes.
Choose a pan type
Choose a cake pan size
(based on 2" tall cake pan)
Choose a cake pan size
(based on 2" tall cake pan)
Choose a cake pan size
(based on 2" tall cake pan)
Cups of Batter Needed
8 cups
Cups of Frosting Needed
5 cups
Did You Make This Recipe?Leave a rating and tell me how it went!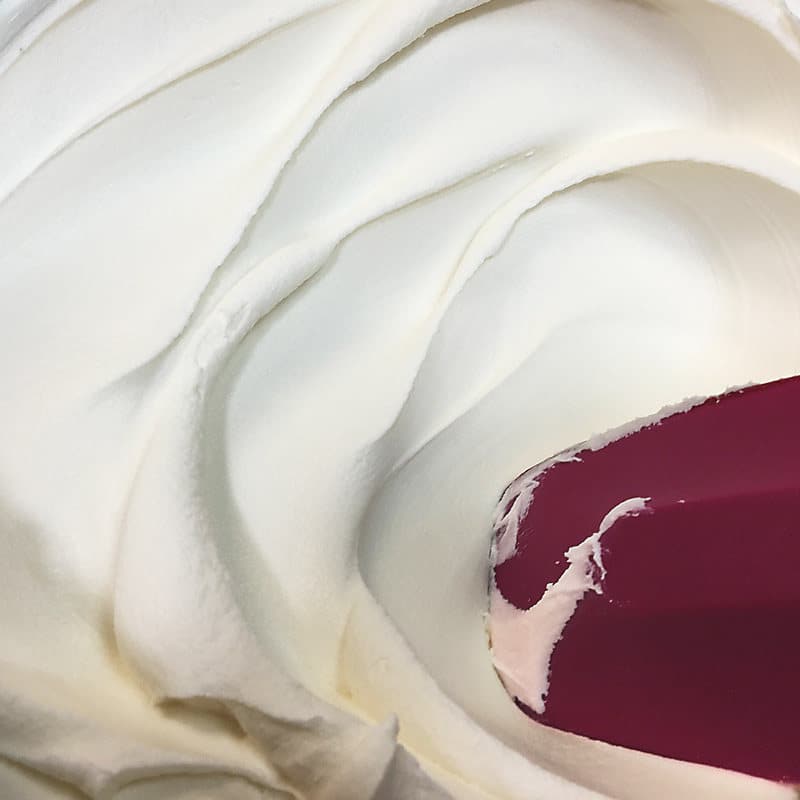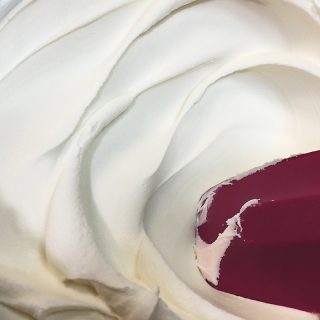 American Buttercream
American buttercream, also known as crusting buttercream, is a perfectly stiff buttercream that crusts over so that when you touch it, it's no longer sticky.
Print
Rate
Never Miss A Cake
Serves: 12 cups
Calories: 1223kcal
Ingredients
Ingredients
16 ounces (454 g) solid high-ratio shortening Crisco is ok if you don't have high-ratio but it won't be as smooth
16 ounces (454 g) unsalted butter Room temperature (8oz is about 2 sticks)
4 teaspoons clear Vanilla Can use other flavoring besides vanilla
64 ounces (1814 g) powdered sugar
2 ounces (57 g) milk or water
1/2 teaspoon salt
Instructions
Instructions
Place shortening and butter in a stand-mixer with a paddle attachment and cream together until blended and smooth. Scrape bottom of bowl often.

Place some plastic wrap over the mixer to keep some of the powdered sugar from escaping while you mix

Add all the sugar one cup at a time on low until incorporated. Add vanilla, salt and milk and mix on low until blended and smooth. Do not turn up the mixer or you will get air bubbles.

Let it mix on low for 10 minutes so it's perfectly smooth.

Cover bowl with plastic wrap until you're ready to use it. Store in air-tight container in the fridge or freeze it. Bring to room temperature and mix on low before each use.

OPTIONAL: Make two batches separately. After the second batch is done, take some buttercream from the first batch and add it to the bowl mixing on low speed until the paddle is covered. Let mix on low with the paddle attachment for 10 minutes until there are no air pockets and the texture is smooth. (instruction adapted from Swank Cake Design's Crusting Buttercream recipe)
Nutrition
Serving: 2ounces | Calories: 1223kcal (61%) | Carbohydrates: 152g (51%) | Protein: 1g (2%) | Fat: 69g (106%) | Saturated Fat: 29g (145%) | Cholesterol: 82mg (27%) | Sodium: 108mg (5%) | Potassium: 32mg (1%) | Sugar: 149g (166%) | Vitamin A: 952IU (19%) | Calcium: 17mg (2%) | Iron: 1mg (6%)