Brown butter cream cheese frosting has a fragrant and nutty flavor that is also sweet and creamy
Brown butter frosting made with cream cheese has a nutty and rich flavor with a touch of tanginess. The perfect frosting for fall!
I love pairing this frosting with my applesauce spice cake or my carrot cake! So good!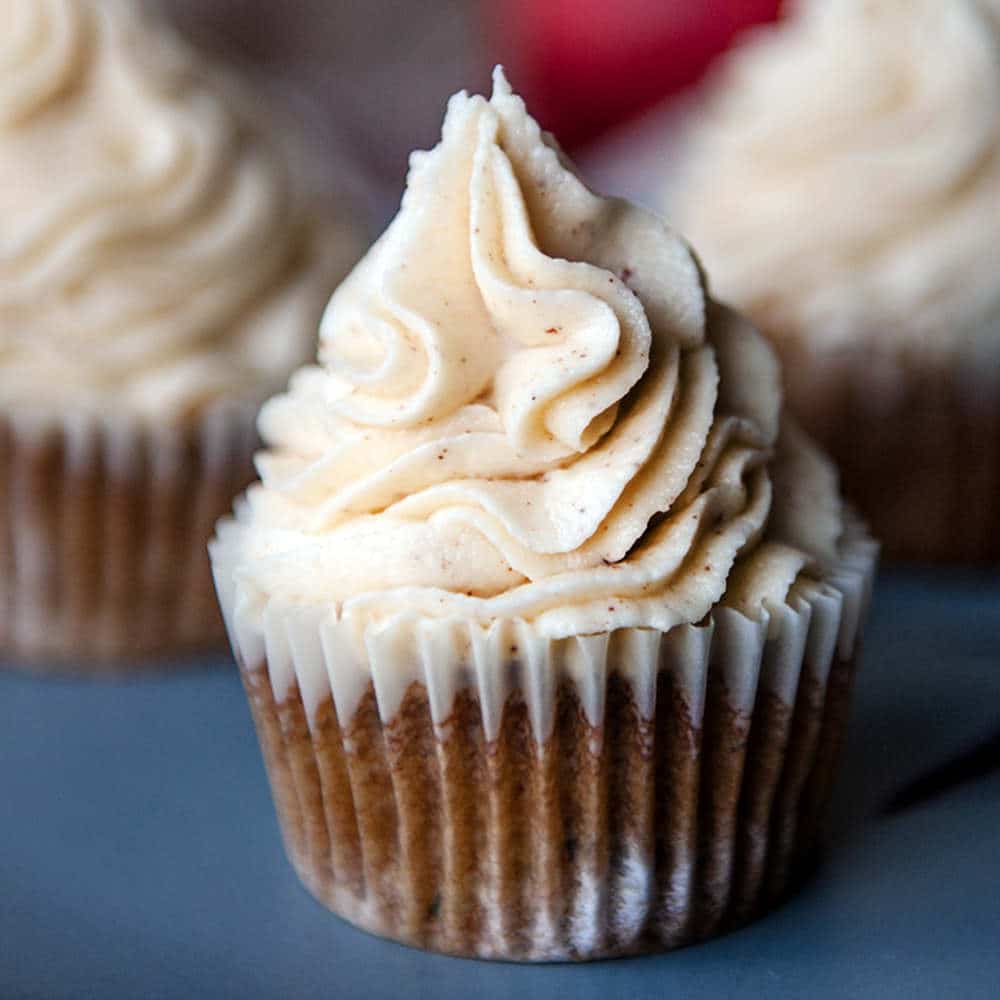 I've been on a huge brown butter kick lately! I make it in huge batches so that I can use it in everything! I just love the depth of flavor that brown butter adds to recipes. From frosting to cakes, brown butter is the bomb!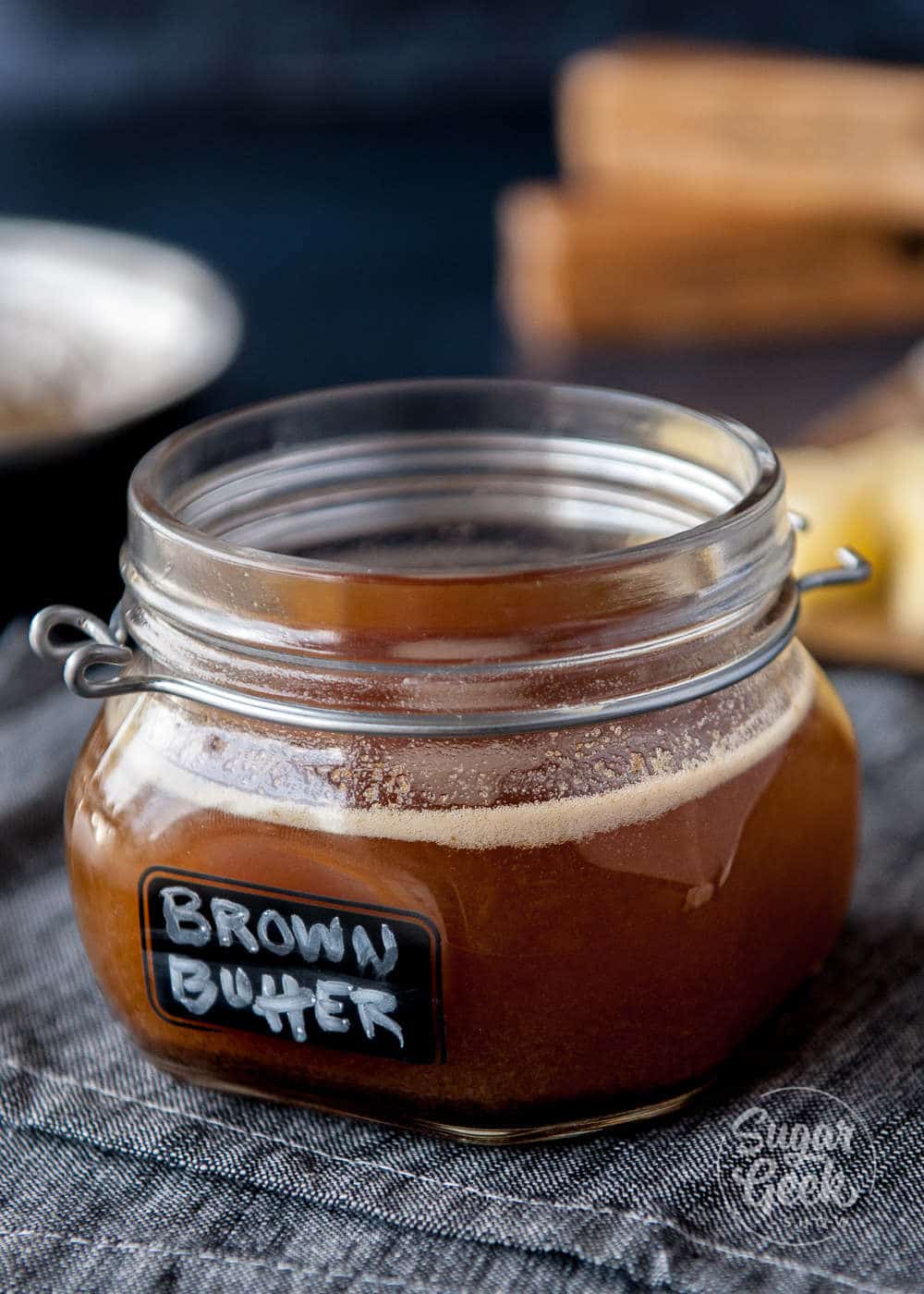 After I brown my butter, I let it sit at room temperature overnight so that it solidifies again. This is because my recipes typically call for softened butter. Brown butter never gets REALLY firm so it works out well for recipes.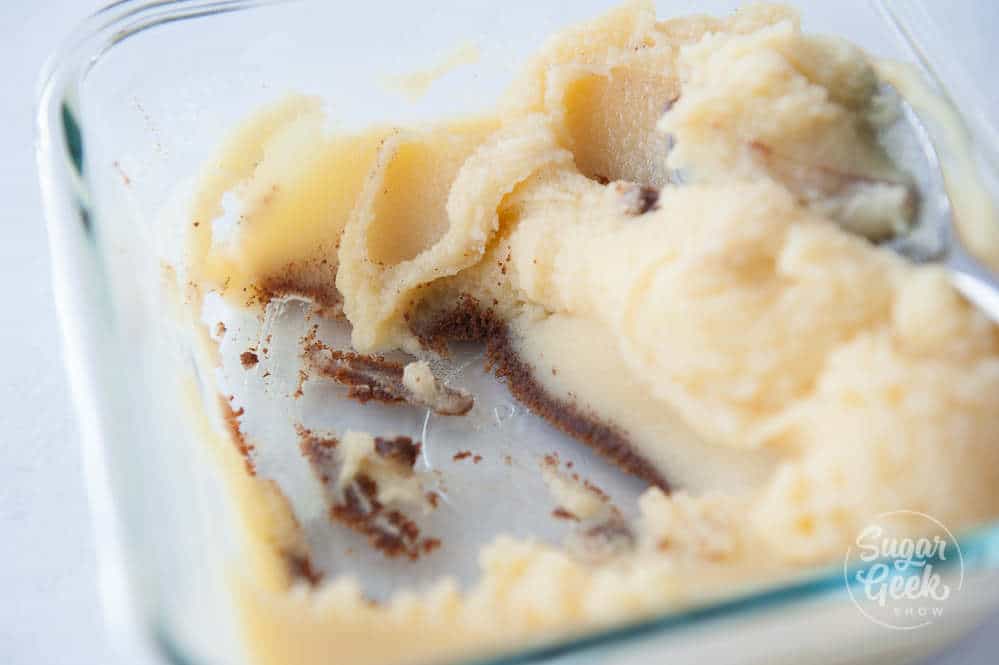 Make sure you stir the brown butter up so that you get all those little brown bits worked into the recipe. That is where all the flavor is!
Tips for making brown butter frosting
Brown your butter ahead of time and let it solidify overnight at room temperature or put it in a shallow dish and into the fridge for about 15 minutes or until it starts to firm up.
Use a hand mixer or whisk to cream the brown butter and the regular butter together first, then add in the softened cream cheese to prevent your frosting from breaking.
Add in your powdered sugar 1 cup at a time and then stop mixing as soon as it's all incorporated. Add more sugar for a stiffer buttercream.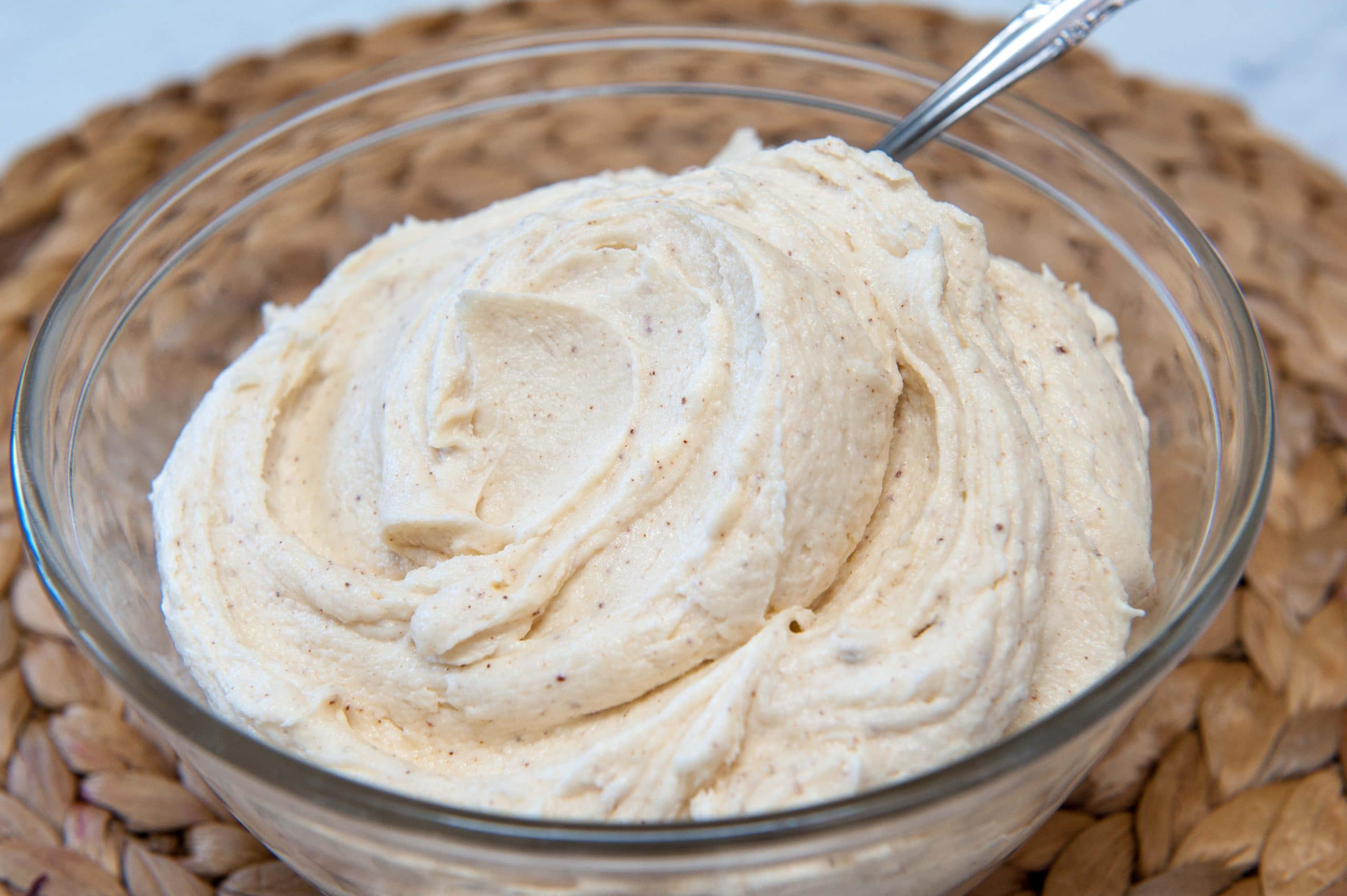 Can you use brown butter in place of butter for all frosting recipes?
It just depends. I have replaced some or all of the butter in a recipe with brown butter and had success. I have found that brown butter is a tad softer than regular softened butter. Play around with the ratios and see what works for you.
I loved putting brown butter in my easy buttercream frosting
Try pairing this frosting with
Applesauce Spice Cake
Carrot Cake
Pumpkin Spice Cake
Cake Batter and Frosting Calculator
Select an option below to calculate how much batter or frosting you need. Adjust the servings slider on the recipe card to change the amounts the recipe makes.
Choose a pan type
Choose a cake pan size
(based on 2" tall cake pan)
Choose a cake pan size
(based on 2" tall cake pan)
Choose a cake pan size
(based on 2" tall cake pan)
Cups of Batter Needed
8 cups
Cups of Frosting Needed
5 cups
Recipe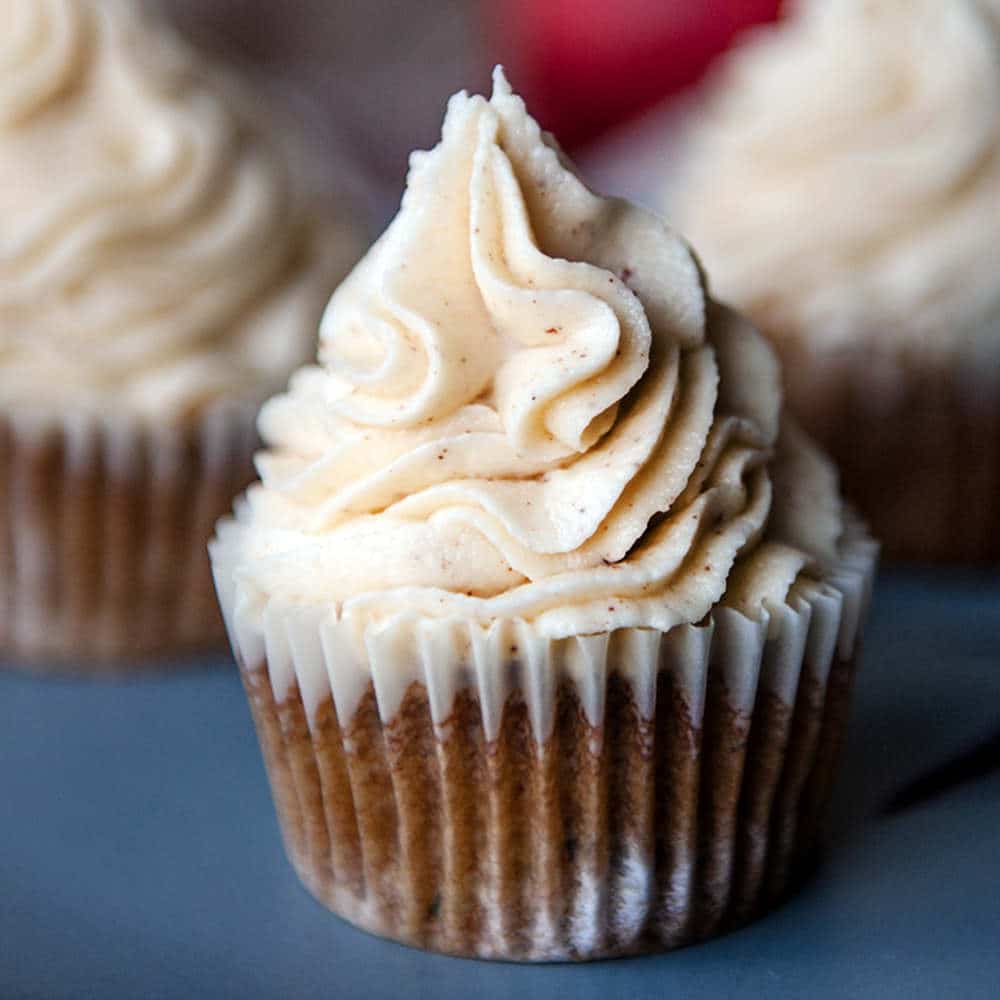 Servings: 6 cups
Calories: 772kcal
Equipment
Handheld or stand mixer

Whisk Attachment
Ingredients
Brown Butter Buttercream
8 oz browned butter room temperature
8 oz unsalted butter room temperature
8 oz cream cheese room temperature
2 teaspoon vanilla extract
¼ teaspoon salt
20 oz powdered sugar add more for a stiffer buttercream
Instructions
Brown Butter Buttercream Instructions
Place softened butter in the bowl of your stand mixer with the whisk attachment and mix until smooth.

Add in your cream cheese and mix until smooth

Add in your browned butter and mix until smooth and creamy

Add in your powdered sugar one cup at a time while mixing on low until all the powdered sugar is added. Do not over-mix.

Add in your salt and vanilla until combined.
Nutrition
Serving: 1g | Calories: 772kcal | Carbohydrates: 96g | Protein: 3g | Fat: 44g | Saturated Fat: 27g | Cholesterol: 123mg | Sodium: 224mg | Potassium: 61mg | Sugar: 94g | Vitamin A: 1452IU | Calcium: 46mg | Iron: 1mg