Brown butter has an amazing nutty and fragrant aroma that can give a huge boost in flavor to your baked goods
The first time I tasted something with browned butter I was amazed at the flavor. Like, my face was literally shocked. I could not believe how much of a difference butter could go through simply by heating it a bit. I have recently been on a brown butter kick, replacing a lot of my regular recipes that contain butter with browned butter and I am thrilled with the results!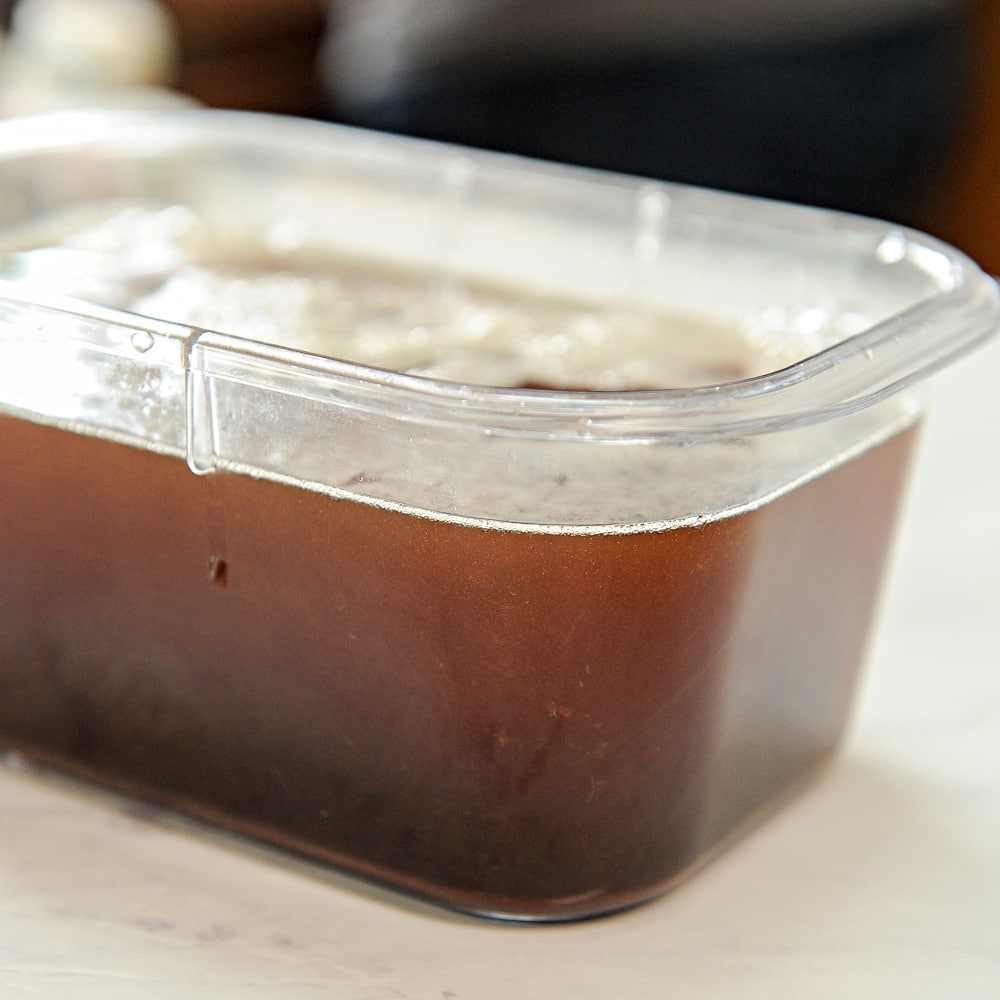 I prefer to brown a good amount of butter at a time so that I have it on hand. I mean, if you're going to go through the process of browning the butter, you may as well do a bunch right?
It will take a bit longer since there is more butter but it's well worth it. I suggest browning your butter at least the day before you need it unless you're making a recipe that calls for melted butter.
What kind of butter should you use to brown butter?
Fun fact, cheap butter has more water in it that say, European butter. So if you plan on browning cheap butter, you might end up with a very small amount of actual browned butter left after all the water evaporates.
So what's the difference between American butter and European butter? Usually fillers and water.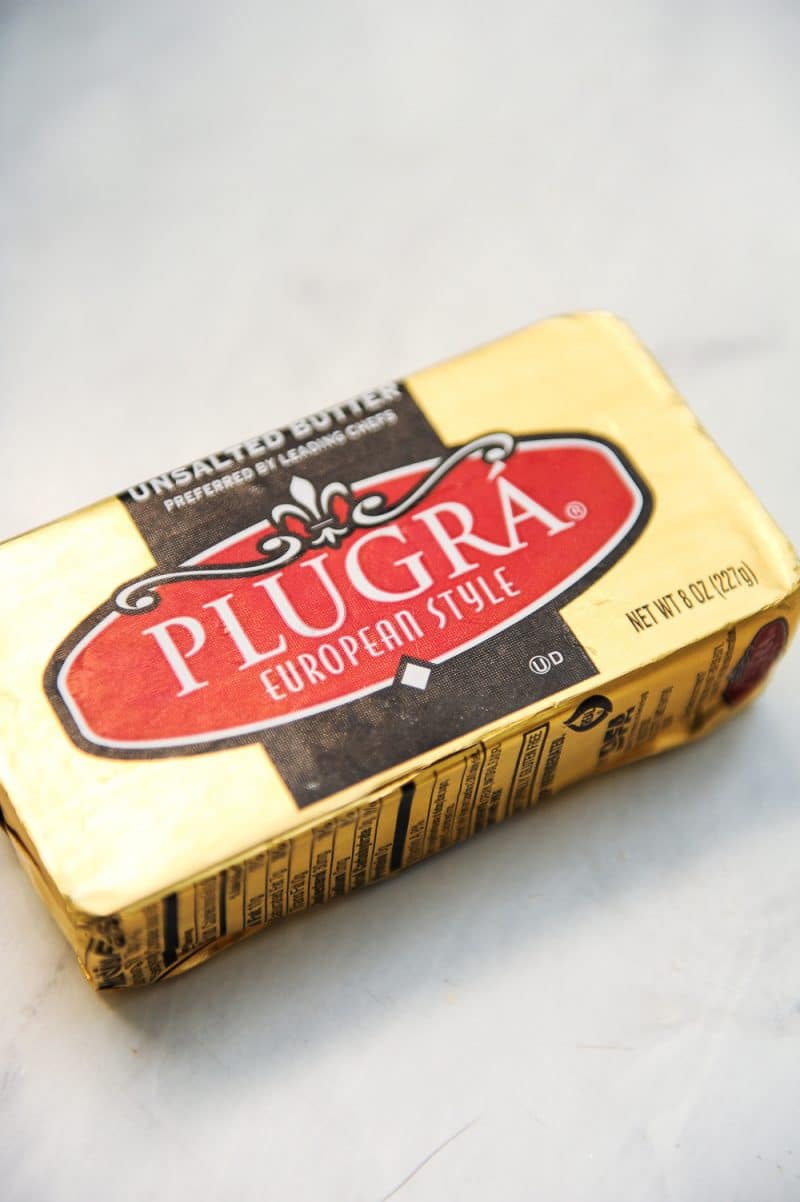 I prefer to use a good quality butter like Plugra for browning because it has a high percentage of fat and very little water.
You'll also want to use UNSALTED butter. This is really important because if you use salted butter, you'll end up with super concentrated, very salty browned butter.
Why is brown butter so good?
Simply put, it's all about the Maillard reaction. The Maillard reaction is the process that food goes through when it browns. It actually goes through tons of chemical reactions and develops intense and dynamic flavor profiles.
The Maillard reaction is a chemical reaction between amino acids and reducing sugars that gives browned food its distinctive flavor. Seared steaks, pan-fried dumplings, cookies and other kinds of biscuits, breads, toasted marshmallows, and many other foods, undergo this reaction. It is named after French chemist Louis-Camille Maillard, who first described it in 1912 while attempting to reproduce biological protein synthesis.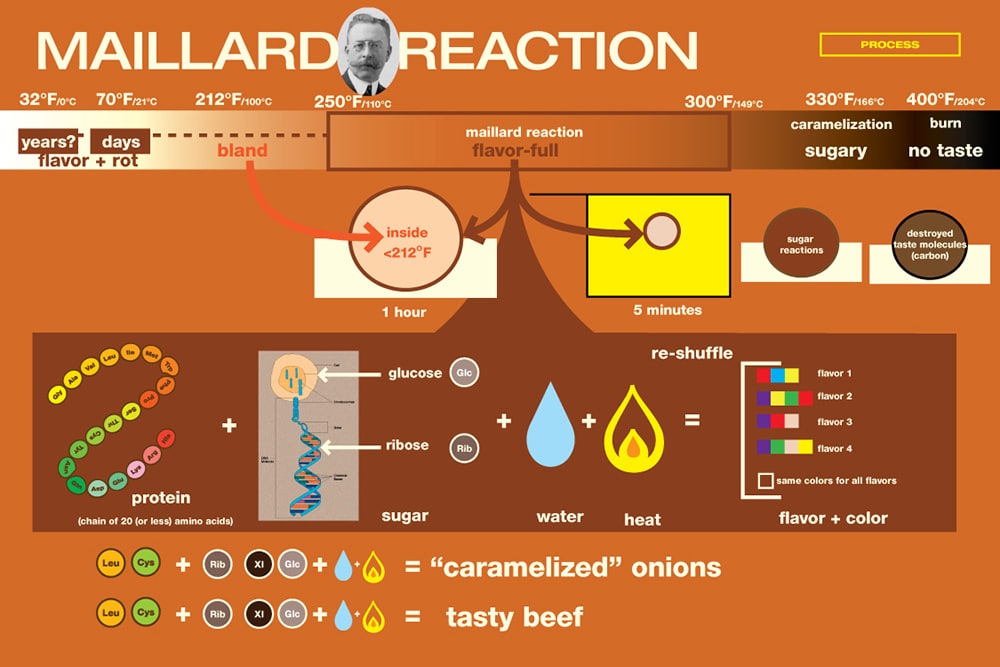 See those little brown bits at the bottom? That's where alllll the yummy flavor comes from! Make sure you stir those back into your butter once it's solidified.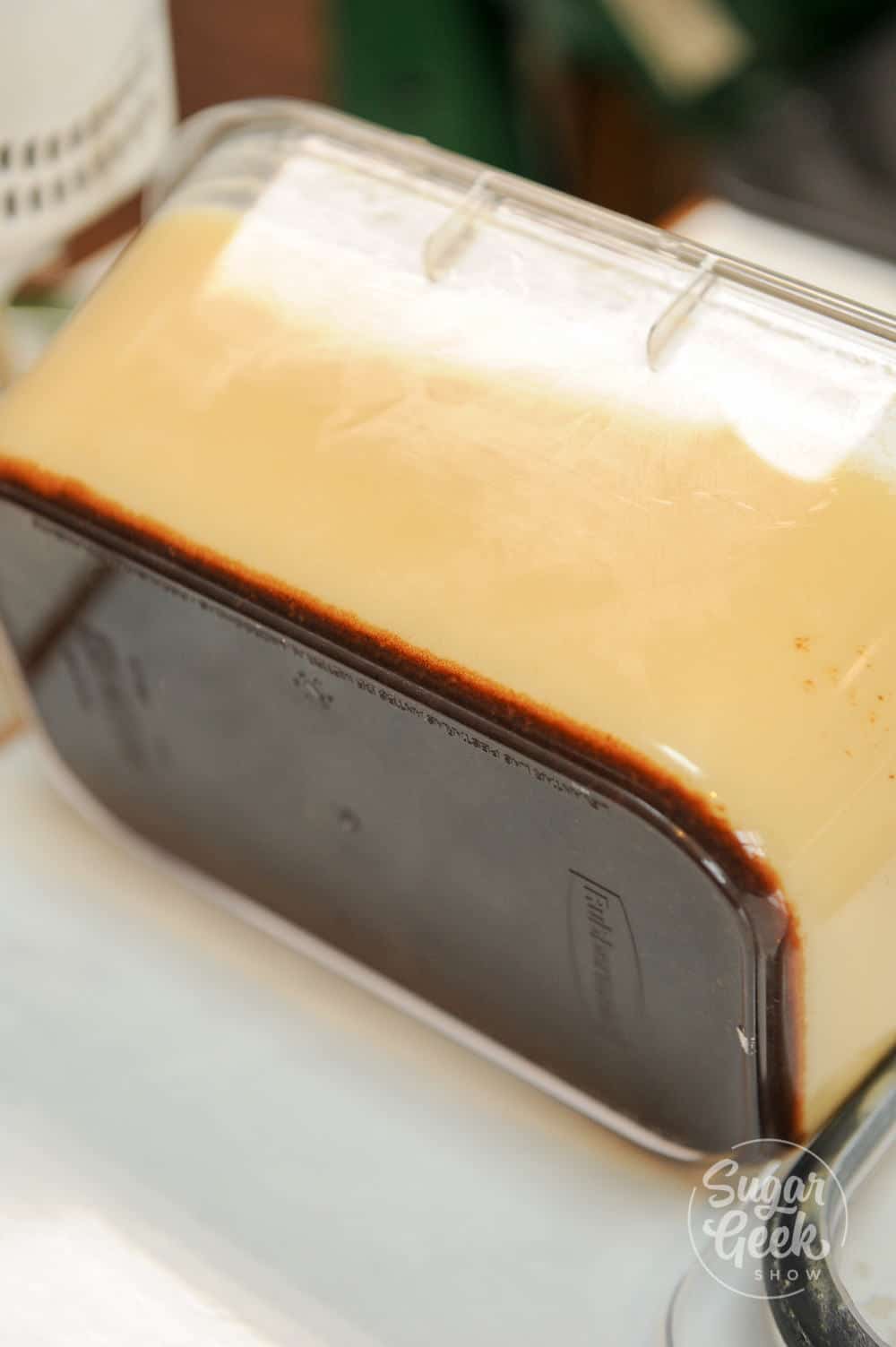 This is why a seared steak tastes so much better than a boiled one. Or why crusty fresh bread tastes so much better than a hot dog bun. That browning is pure flavor! When you mix that into your baked goods, it intensifies the browning flavor that you might only get on the outside of the baked good. Browned butter makes food taste better!
How to brown butter step-by-step
I was taught how to brown butter by my good friend Kelsey who often helps me of filming days. I was shocked at how easy it was. I thought there was some magical trick to it but really it's just a few simple steps.
Cut your butter into small cubes and place your butter in a lightly colored sauce pan (so you can see when the butter is getting dark) and melt it on medium heat.
Use a whisk (I used a gravy whisk) to constantly whisk the mixture so the milk solids brown evenly.

At first everything will be really foamy and it will be hard to see the butter. Occasionally I'll move the mixture off the heat to check the color.
After a few minutes you should start to see little brown bits forming at the bottom of the pan. When the butter is a rich, caramel color it's done. It should smell nutty and very aromatic and not black or burned smelling.

If it has burned, you can strain the liquids from the solids and it will be ok to use.
Pour the browned butter into a container with a lid and let it sit at room temperature overnight to set up.
Does browned butter solidify?
If you've made your browned butter and you're waiting for it to set up again, you might notice it's taking a while. You can speed up the process by placing it in the fridge but I prefer to just let it sit out overnight. Yes it's totally safe to do that.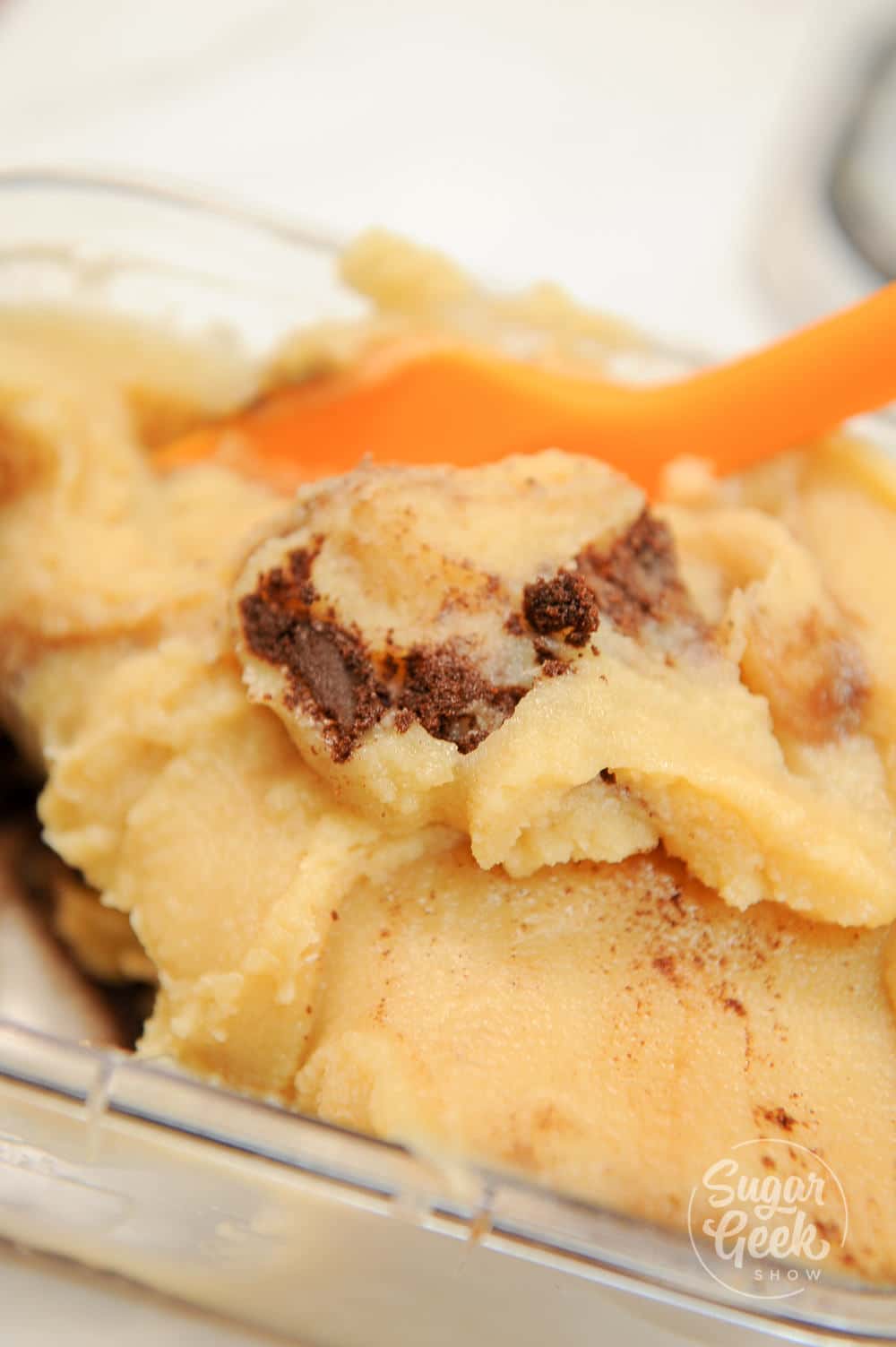 Once your brown butter is set up, you can use it like you would any other softened butter. You can make brown butter cake, brown butter buttercream (say that three times fast) brown butter chocolate chip cookies and so so so much more. The possibilities are endless!
What do you use brown butter for?
Here is a list of some amazing recipes that you can use with brown butter. You can also turn your own recipes into brown butter versions by simply replacing the butter with equal amounts of brown butter.
Brown butter chocolate chip cookies – These chocolate chip cookies are my favorite! Soft, chewy and a dash of sea salt takes these cookies to another level.
Brown butter cake – To me this brown butter cake totally reminds me of an ice cream cone in flavor and it pairs so well with creamy buttercream!
Brown butter brownies – Chewy and decadent chocolate brownies on a whole other level
Brown butter sugar cookies – Just when you thought sugar cookies could not get any better! These browned butter versions are out of this world delicious.
Brown butter buttermilk pancakes – when you want to go the EXTRA mile to impress. You can't beat these amazing brown butter pancakes topped with fresh whipped cream and berries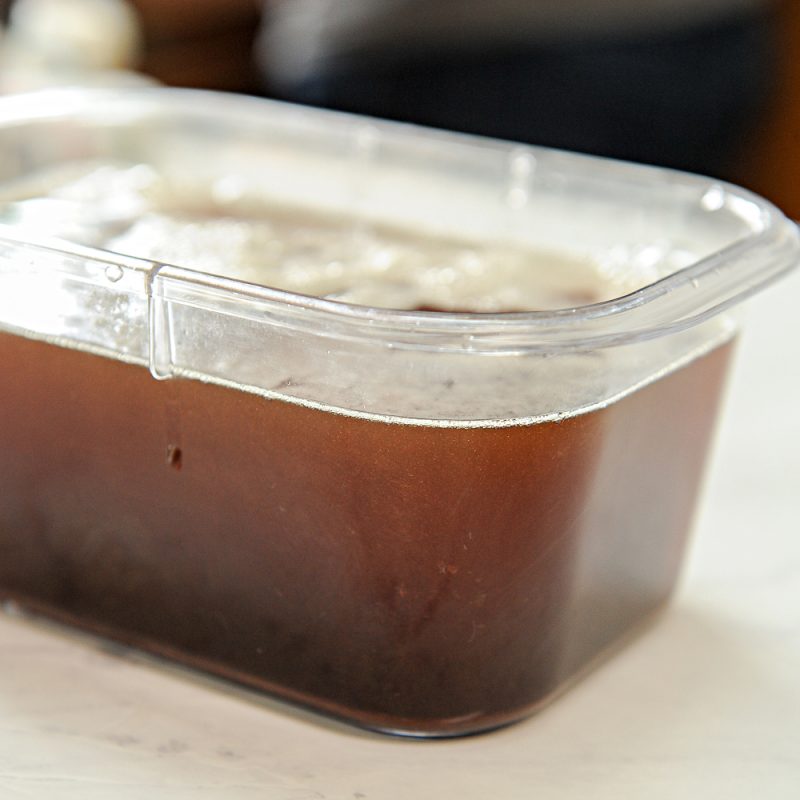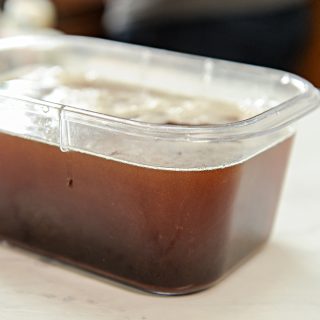 Brown Butter Recipe
How to easily brown butter, step-by-step to add a depth of nuttiness and complex flavors to your baked goods. This recipe makes about 9 oz of browned butter.
Instructions
Cut butter into squares and place into a stainless steel sauce pan and melt on medium heat.

Whisk gently. Butter will foam up.

You will begin to see the butter turning a yellow/brown color after a few minutes. Once it's a toasty brown (not black) it's done.

Remove butter from heat and place in a heat proof container to cool.

Butter can be stored at room temperature for up to 5 days or in the fridge for 2 weeks.
Recipe Video
Nutrition Facts
Brown Butter Recipe
Amount Per Serving (1 oz)
Calories 271
Calories from Fat 270
% Daily Value*
Total Fat 30g 46%
Cholesterol 81mg 27%
Sodium 4mg 0%
Potassium 9mg 0%
* Percent Daily Values are based on a 2000 calorie diet.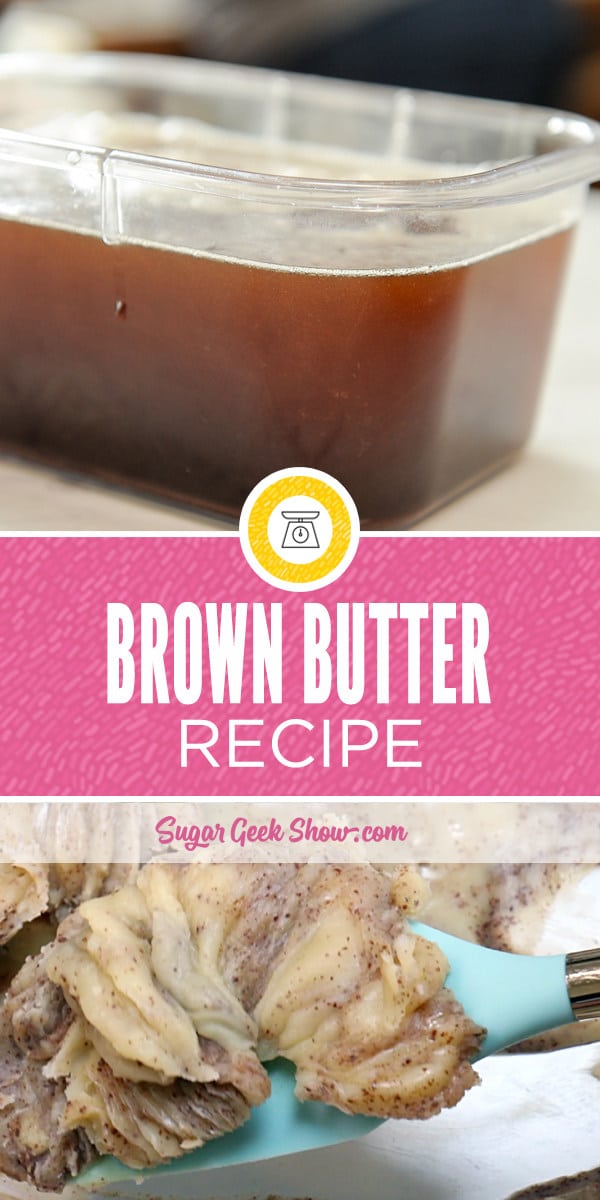 December 29, 2018