Have you ever tried brown butter? With its nutty aroma and rich, caramelized flavor, browned butter adds a unique dimension to both sweet and savory dishes. The best part? It's soooo easy to make! It may sound intimidating but don't worry, I'm going to show you how to make easy browned butter in 15 minutes flat and your baked goods will never be the same again.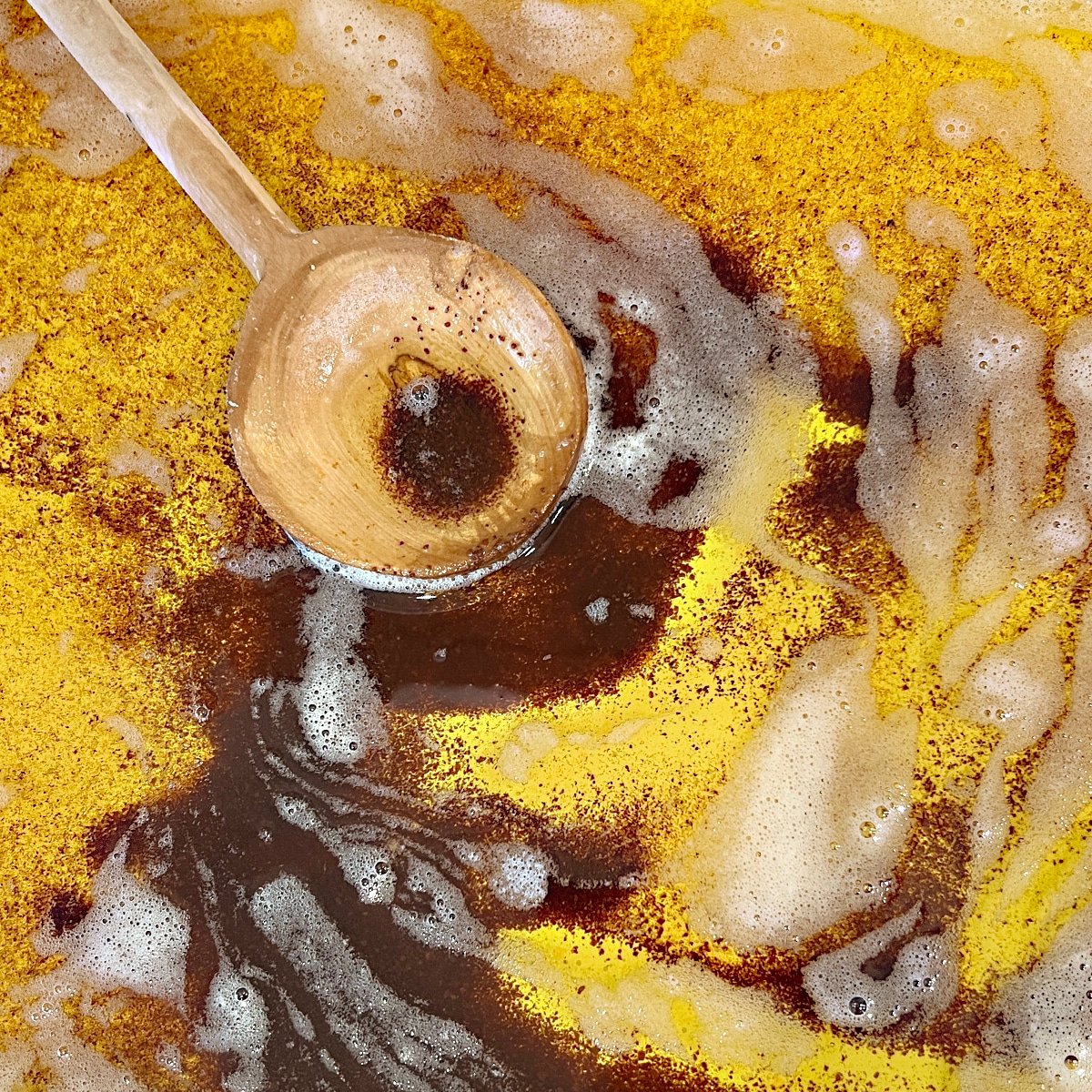 Before we delve into the process of making browned butter, let's understand what it actually is. Also known as buerre noisette in French, is simply butter that has been cooked until the milk proteins in it turn a golden brown color, resulting in a nutty flavor profile. This process intensifies the butter's natural flavors, making it a delightful addition to your favorite recipes.
What The Heck Is Brown Butter?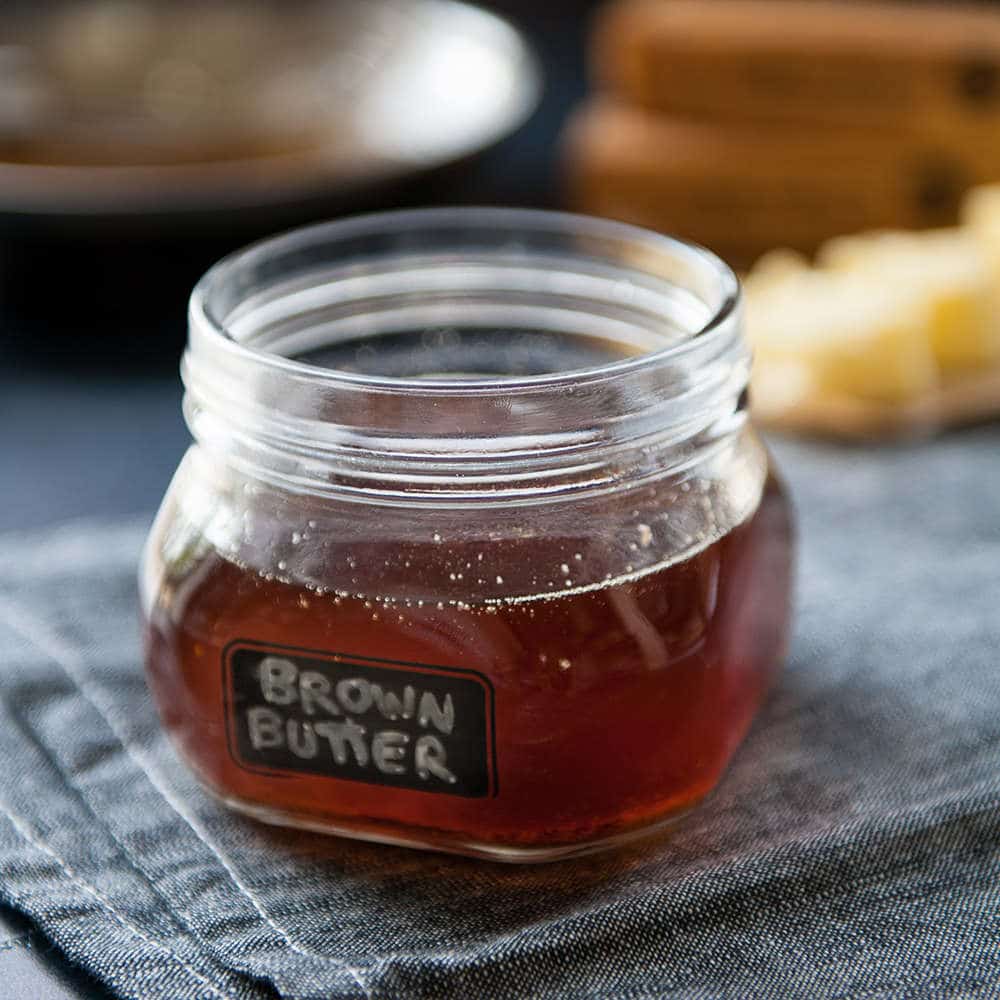 If you've ever eaten a chocolate chip cookie, you know how magical brown butter can taste. That crispy crunchy browned bottom of the cookie is the butter browning naturally during the cooking process. This browning is called the Maillard reaction which is when heat is applied to foods and creates a bunch of new and complex flavors that weren't there before heating. I could go on and on but I won't bore you. Just trust me, it's amazing!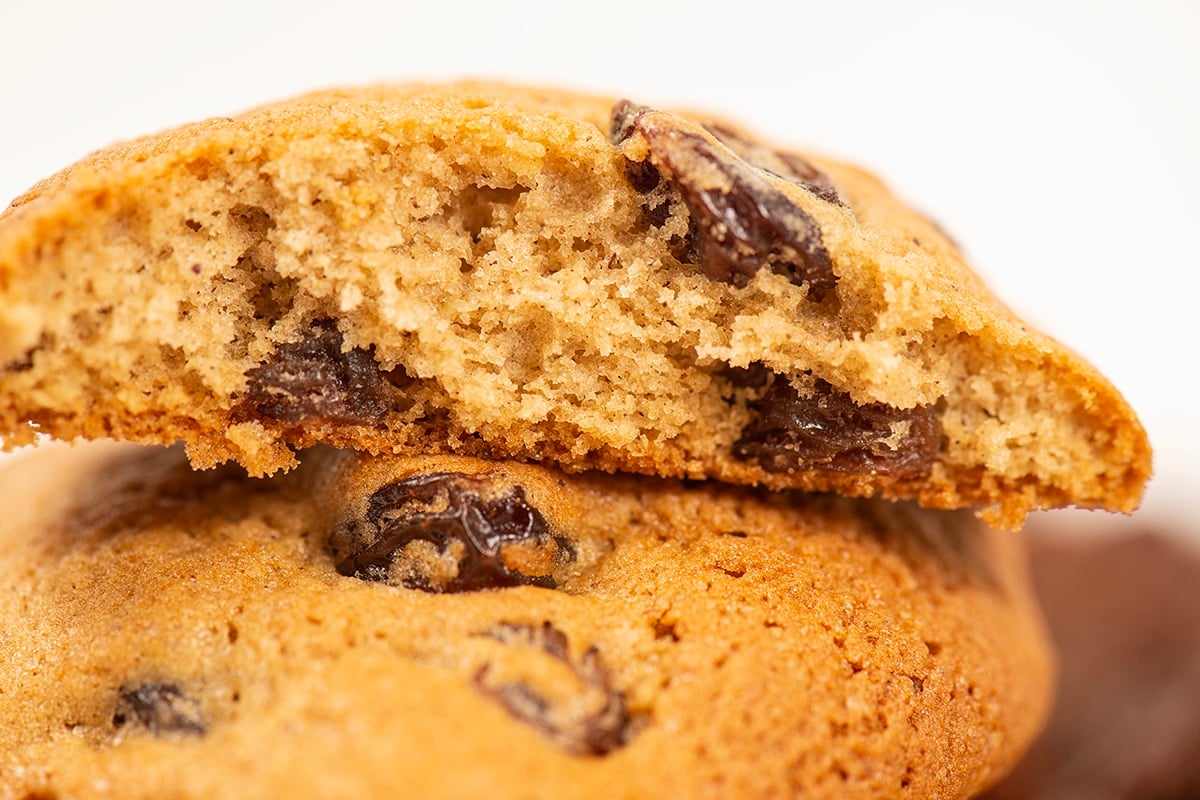 When you make browned butter, you can add that magical flavor to any recipe like brown butter cake, brown butter buttercream, and even brown butter chocolate chip cookies (because why not?)
What Kind Of Butter Should You Use?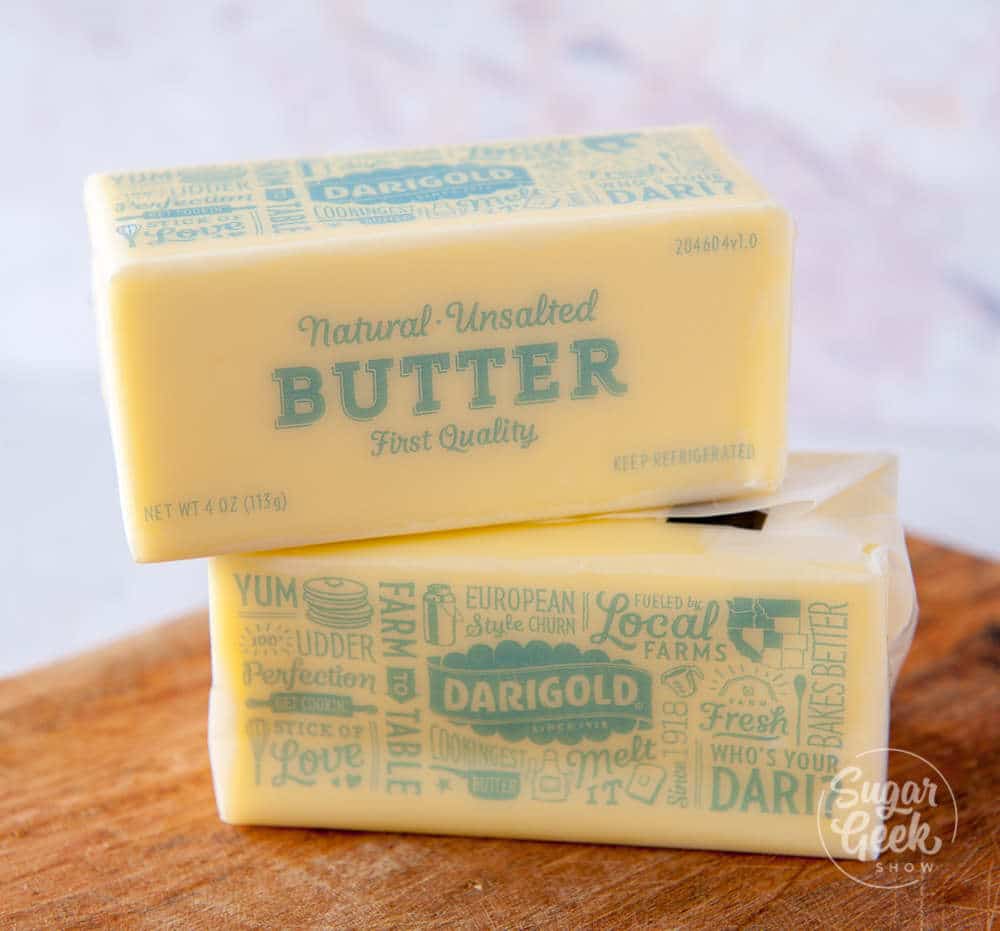 To achieve the best results, it is crucial to select the right butter for making browned butter. Opt for unsalted butter, as it allows you to have better control over the saltiness of your final dish.
Remember, when you brown butter, you're actually evaporating some of the liquid out of the butter as well so you're condensing the flavor. Look for high-quality, European-style butter with a higher butterfat content, as this will yield richer and more flavorful result. I love Kerrygold or Plugra but you can really use any kind of butter.
How to make brown butter step-by-step
Start by melting the butter: Place the butter in the bottom of the pan or heavy bottom skillet over medium heat. It's best to use a light-colored pan to help you watch the browning process more easily. A heavy bottom and wide pan will help distribute the heat more evenly and allow the butter to melt and brown more evenly.
Heating and melting: As the butter melts, it will go through different stages. Initially, it will start to foam, and the milk solids will sink to the bottom. I use a wooden spoon or a whisk to occasionally mix the butter so that all the butter solids brown evenly. If you don't mix then the butter solids could burn.
Brown the milk solids: Continue cooking the butter until you notice a change in color. The liquid will start to turn a deep yellow and the milk solids will gradually turn golden brown and emit a nutty aroma.
Keep a close eye on the process, as the butter can go from browned to burnt quickly. Once you see the butter solids have reached a nice golden brown, remove the pan from the heat. Continue stirring occasionally for a few minutes because the residual heat will continue to brown the milk solids.
Straining: You can run the melted butter through a sieve or cheesecloth to remove the browned solids or you can leave them in. I personally love the look of the little brown specks in my baked goods and frosting so I leave it in.
Cooling: If your recipe calls for your butter to be soft but not melted (which most baking recipes do) then you'll want your browned butter to firm up. I pour mine into a shallow baking sheet and let it solidify at room temperature or if you're in a hurry, you can pop it in the fridge for about 20 minutes. You can also store it in a heat proof bowl. Make sure you let the butter cool a bit before storing it. Once the butter has solidified at room temperature, you can mix the butter to distribute the browned bits.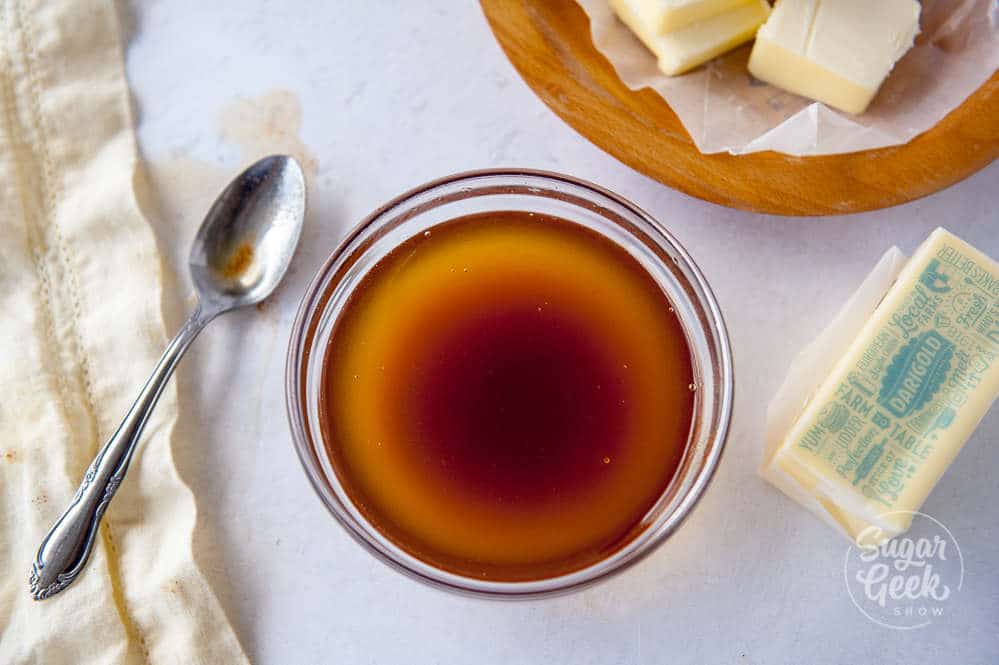 Tips for Success
Pay attention: The browning process can happen quickly, so stay vigilant and stir the butter occasionally to prevent burning.
Start with room-temperature butter so that it melts evenly and the butter doesn't start browning too quickly before all the butter is melted. Cold butter will also splatter a lot more. If your butter is cold, cut it into small cubes and it will be soft enough to melt in about 15 minutes.
Medium to medium-low heat: Avoid high heat, as it can lead to uneven browning and increase the risk of burning the butter.
Quality over quantity: Start with a small stick of butter, especially if you are new to making browned butter. It will be easier to control the process with a small amount of butter and achieve the desired results.
Experiment with variations: Once you've mastered the basic technique, don't be afraid to experiment. Try adding herbs, spices, or even citrus zest to infuse additional flavors into your browned butter for use in sweet or savory recipes.
Once your browned butter has firmed up but is still spreadable, you can whip it up to distribute the brown flecks or even add in some honey to make browned honey butter. SOOO good.
The Best Way To Use Brown Butter
Browned butter's unique flavor can elevate a multitude of dishes. Here are a few ideas to inspire your culinary adventures:
Use browned butter in place of regular butter in any of your favorite recipes to add another layer of flavor and complexity.
Toss cooked pasta in browned butter, along with fresh herbs and grated Parmesan cheese, for a simple and flavorful pasta sauce.
Vegetable enhancement: Brown butter works wonders with roasted vegetables, such as Brussels sprouts, asparagus, or cauliflower, lending them a delectable nutty taste.
There's a reason they call browned butter "liquid gold". It's literally so valuable in baking and savory recipes. It's such an easy way to elevate basically any recipe so why not?
FAQ
Is Ghee the same as brown butter?
Ghee and brown butter are very similar but Ghee is not browned as much and is always strained so it has a creamier texture.
How do you store brown butter?
You can store brown butter the same way you store regular butter. You can refrigerate it or even freeze it.
Recipes That Use Brown Butter
Recipe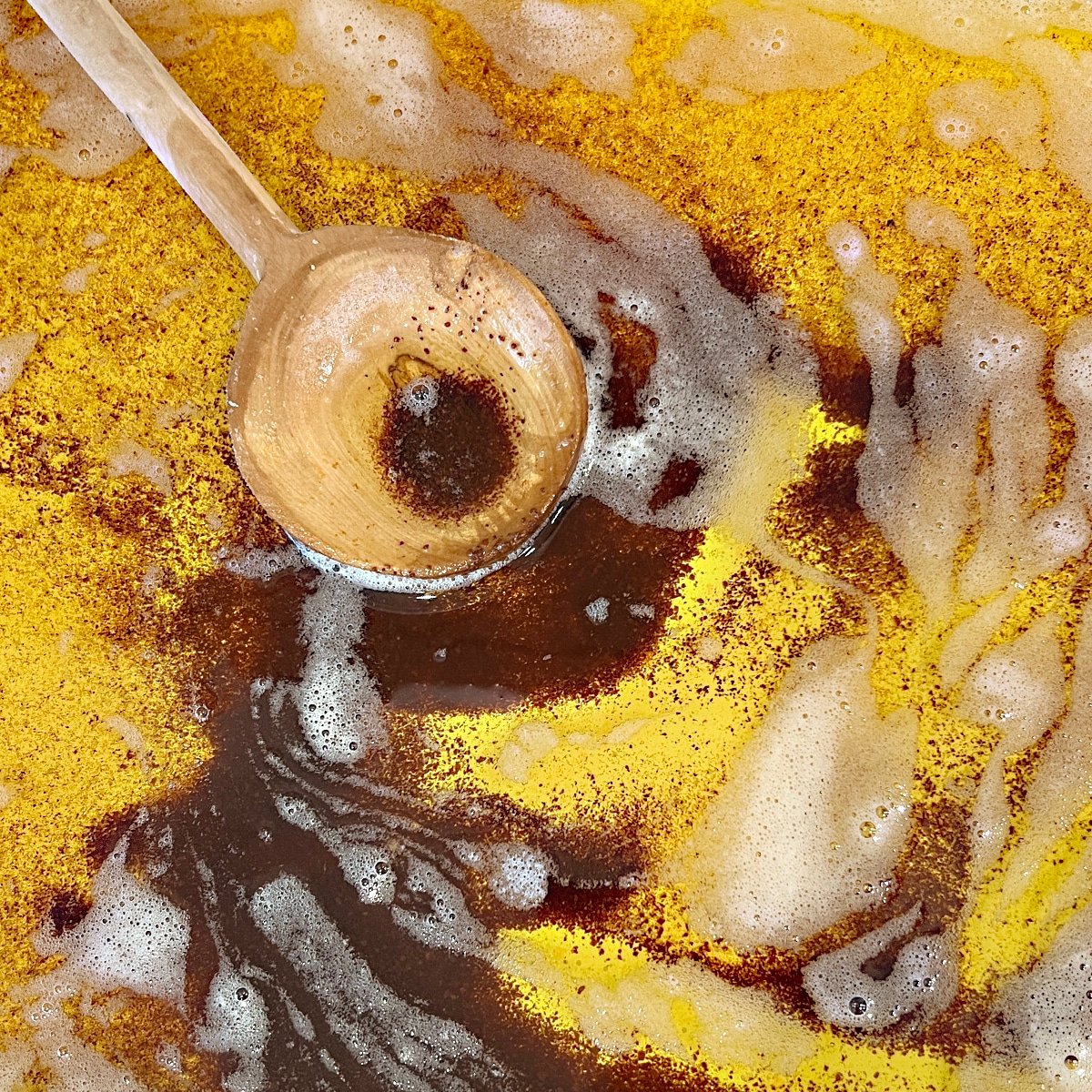 Equipment
Light-colored saucepan

Whisk
Instructions
Cut the unsalted butter into squares and place them into a heavy bottom, wide saucepan and melt it on medium heat. 

Whisk the butter every 1-3 minutes. As it melts, the butter will foam up.

After about 5 minutes, you will begin to see the butter turning a darker yellow and less foam will be present. Continue ocassionally whisking.

You will smell a nutty, caramel aroma coming from the butter when it's done.

Once you see the butter solids starting to turn a golden brown color (not black) you can remove everything from the heat. Continue whisking a bit while it cools down so it doesn't burn from the residual heat.

You can strain the butter to remove the brown flecks or leave them in. Your browned butter is now ready to use!
Notes
Use unsalted butter so your browned butter is not too salty.
Start with room-temperature butter so it doesn't splatter or burn while it's melting.
Use a high-quality, European-style butter for the best flavor.
Brown your butter over medium to medium-low heat and whisk frequently to prevent burning.
Nutrition
Serving:
1
oz
|
Calories:
271
kcal
|
Fat:
30
g
|
Saturated Fat:
19
g
|
Cholesterol:
81
mg
|
Sodium:
4
mg
|
Potassium:
9
mg
|
Vitamin A:
945
IU
|
Calcium:
9
mg