Whipped ganache takes regular ganache and turns it into a light and fluffy chocolate lovers dream!
Whipped ganache is much like a mousse but without added eggs. I love making whipped ganache to lighten a heavy, decadent ganache. Makes a really great option for frosting a cake! If you use dark chocolate then it's really low in sugar as well.
Whipped ganache CAN get grainy if you whip it too much so don't over do it.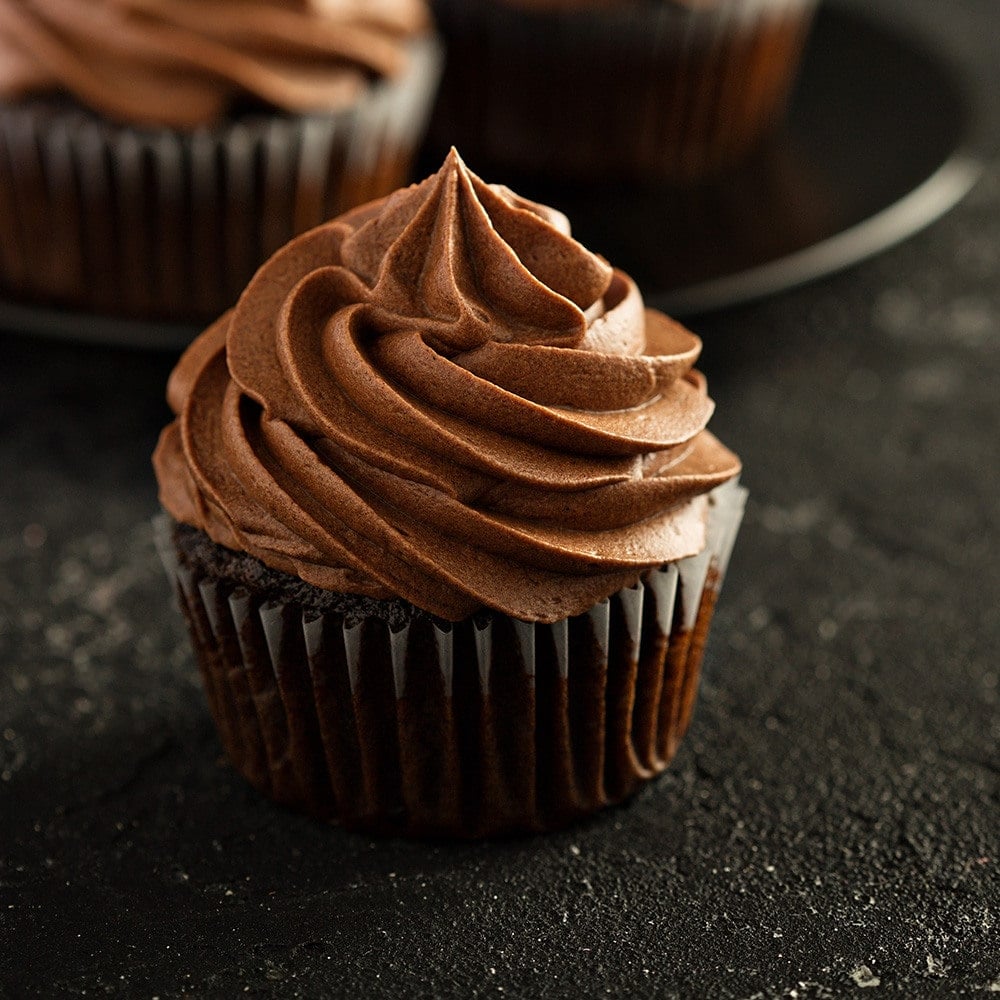 How to make whipped ganache
Making whipped ganache is pretty simple! Simply heat your cream and pour it over your chocolate and let it sit for 5 minutes. I like to do this in the bowl of a stand mixer so that after five minutes you can attach your paddle attachment and let it mix until smooth and creamy.
Add in your rum, salt and vanilla and let cool to a peanut butter consistency. Letting it mix slowly with the paddle attachment actually helps it cool down.
Then switch to your whisk attachment and whip for a couple of minutes until it's light and fluffy! Soooo good on top of cupcakes or using for a frosting or filling inside cakes.
Cake Batter and Frosting Calculator
Select an option below to calculate how much batter or frosting you need. Adjust the servings slider on the recipe card to change the amounts the recipe makes.
Choose a pan type
Choose a cake pan size
(based on 2" tall cake pan)
Choose a cake pan size
(based on 2" tall cake pan)
Choose a cake pan size
(based on 2" tall cake pan)
Cups of Batter Needed
8 cups
Cups of Frosting Needed
5 cups
Recipe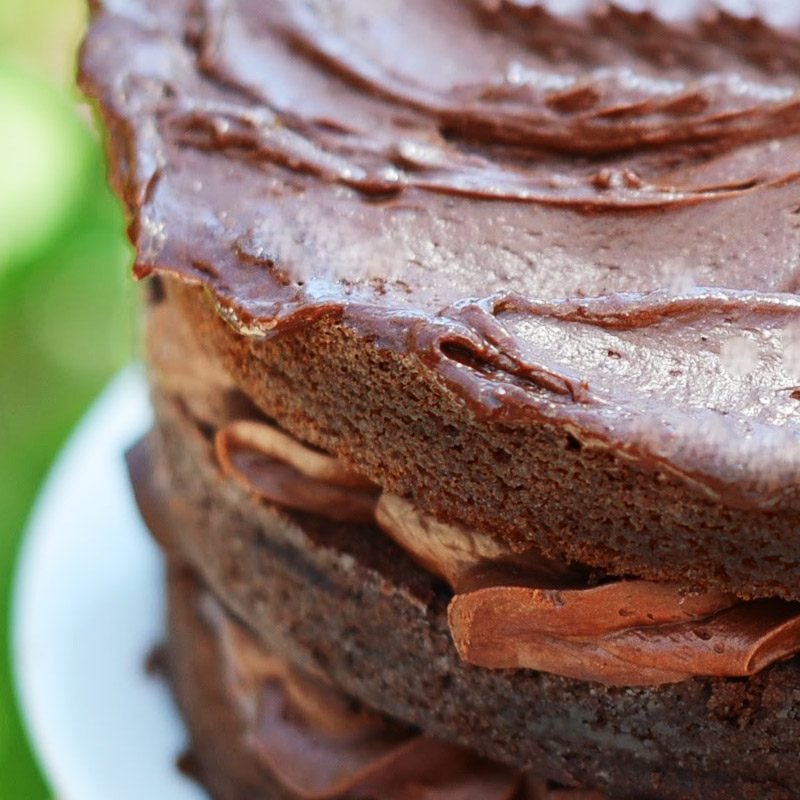 Servings: 32 oz
Calories: 60kcal
Ingredients
8 oz semi-sweet chocolate good quality, at least 60% cocoa
8 oz heavy whipping cream
1 pinch salt
1 teaspoon vanilla extract
Instructions
Weigh out chocolate and chop into small pieces if needed. Place into the bowl of a stand mixer.

Heat cream in a saucepan until it just starts to steam.

Pour cream over chocolate and make sure it's completely covered. Let stand 5 minutes.

Attach paddle attachment to stand mixer and mix at low speed until cream and chocolate are combined.

Let mixture cool at room temperature until it's a peanut butter consistency. Do not place in the fridge.

Add 1 teaspoon vanilla, a pinch of salt. Attach the whisk attachment to the mixer.

Mix on medium until all the ingredients are incorporated, then turn the mixer up to high for 2-3 minutes, until ganache is light and fluffy.
Notes
This whipped ganache is perfect for cake filling, as a frosting for cupcakes or regular cakes and for piping.
Nutrition
Serving: 1serving | Calories: 60kcal | Carbohydrates: 4g | Fat: 5g | Saturated Fat: 3g | Cholesterol: 9mg | Sodium: 5mg | Potassium: 25mg | Sugar: 3g | Vitamin A: 105IU | Vitamin C: 0.1mg | Calcium: 6mg | Iron: 0.2mg