Chocolate WASC Is The Easiest Way To Make Box Mix Taste Like Scratch
Chocolate WASC is the chocolate version of our popular WASC recipe that with an addition of a few ingredients, your box cake will taste almost like scratch. The texture is light and fluffy but is still sturdy enough to carve a cake or stack into for a wedding cake. Chocolate WASC is a great option if you're not quite ready to take the plunge into baking a chocolate cake recipe from scratch.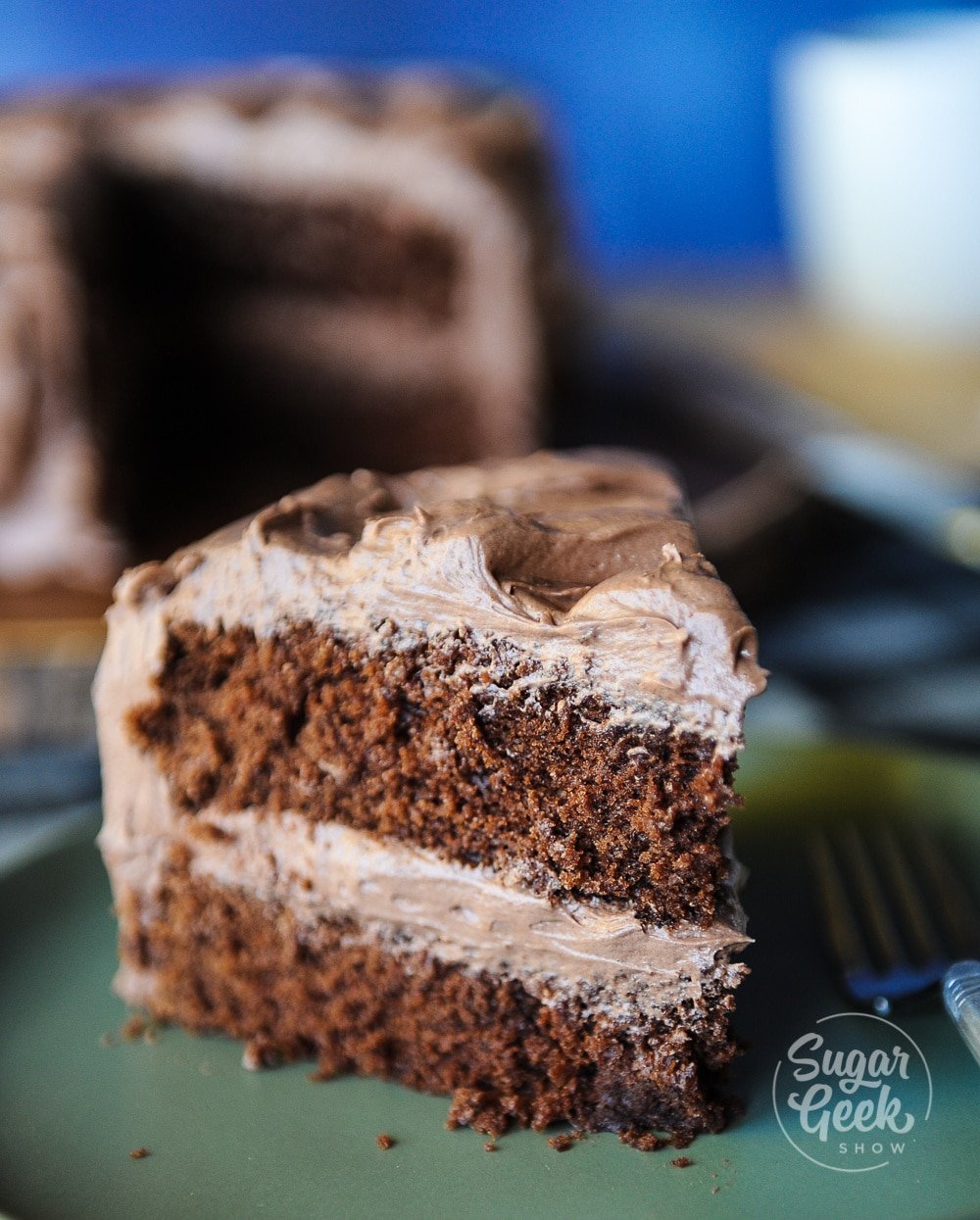 Chocolate Sour Cream Cake
One of the ingredients that makes this cake so dang good is the sour cream. It adds a nice tang to the flavor and an extra level of moistness. Sour cream is a popular ingredient used in a lot of chocolate cake recipes giving it a similar flavor that you might get from using buttermilk.
Chocolate Cake With Coffee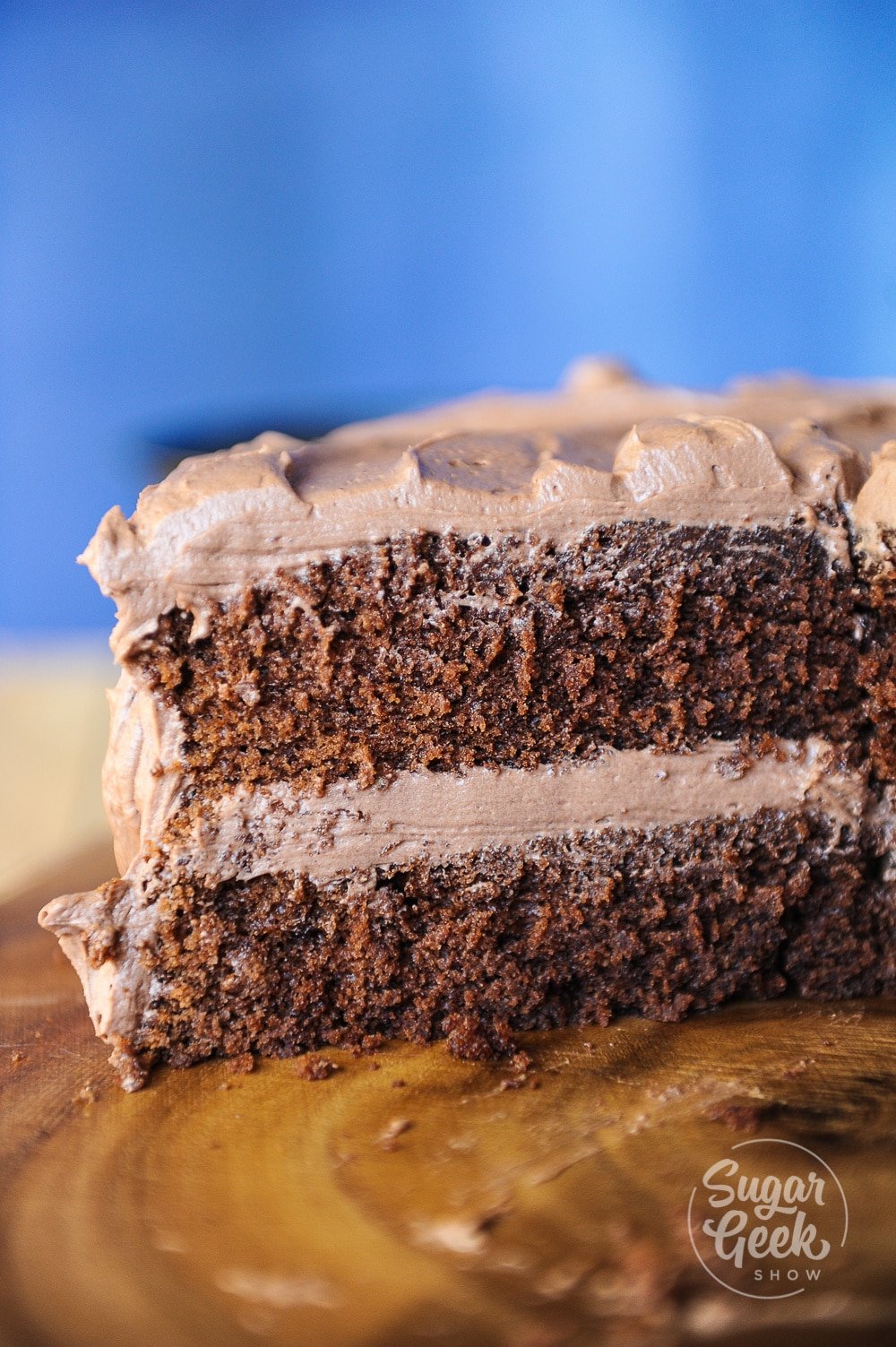 I like to use coffee as my liquid instead of water because the coffee brings out the chocolate flavor. Your batter will smell like strong coffee but don't worry, it won't taste like coffee. You don't have to use coffee, you can use water or even milk if you want.
How To Make Chocolate WASC
Chocolate WASC starts with a nice chocolate-y box mix. I usually use Duncan Hines chocolate fudge cake but devils food cake will also do nicely. Just pour the contents of the mix into a bowl and add in your extra ingredients. Just ignore the instructions on the back of the box and use the recipe below instead.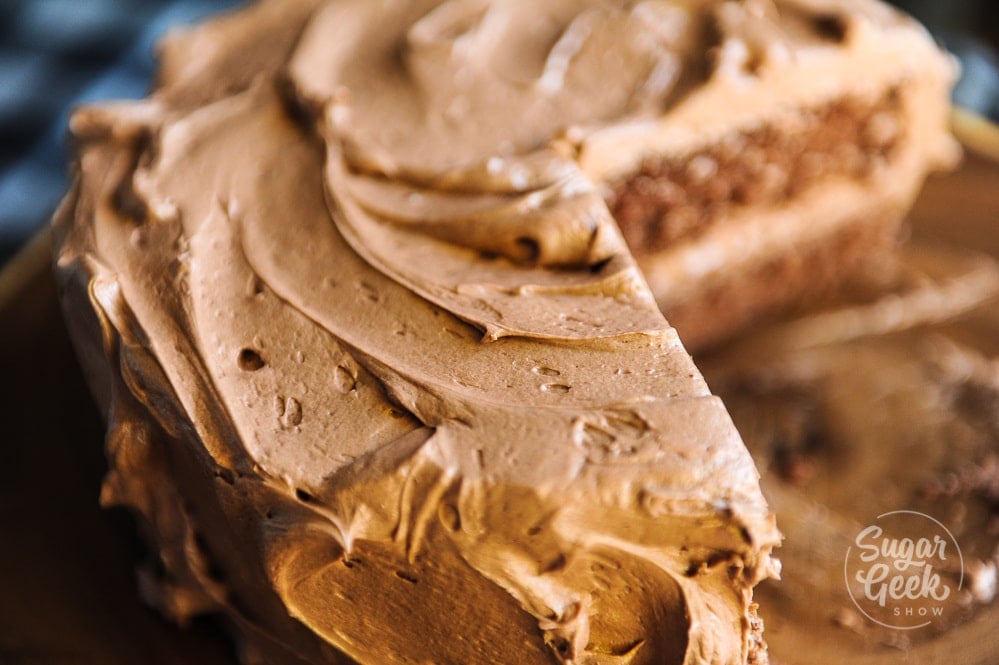 Mix all your ingredients together until combined and then mix vigorously for two minutes. I used a stand mixer with a paddle attachment but you can also just use a bowl and a spoon.
I tweaked this recipe to contain melted butter so that when you chill it the cake is a bit firmer and easier to handle.
Chocolate WASC Cake For Cupcakes
This recipe works great for cupcakes and rise up perfectly. I get about 36 cupcakes from one box.
I like using my chocolate buttercream for this recipe. The yummy flavor pairs perfectly with the chocolate cake without it being too heavy. If you're looking for other yummy chocolate cake recipes, check out my guinness beer cake which is the epitome of decadent.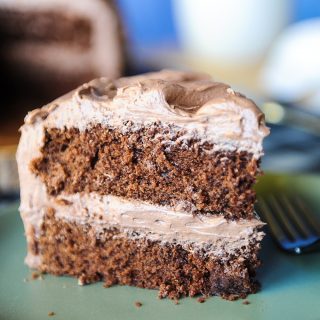 Chocolate WASC Cake (doctored chocolate cake mix)
This is the chocolate version of the WASC recipe. Starting with a box mix and adding in some extra ingredients, you can get a great tasting cake in a flash that tastes almost like scratch. Shhh I won't tell. This recipe makes two 8" round cakes that are 2" tall.
Ingredients
1

box

Duncan Hines Chocolate Fudge Cake Mix

5

oz

Ap flour

1 cup

2

oz

cocoa powder

1/2 cup

12

oz

cold coffee

1 1/2 cups

2

oz

vegetable oil

1/4 cup

4

oz

melted butter

1/2 cup

3

large

eggs

6

oz

sour cream

3/4 cup

7

oz

sugar

1 cup

1

tsp

salt

1

Tbsp

vanilla extract
Instructions
Preheat oven to 335℉. Prepare two 8" round cake pans. I prefer to use cake goop.

Add all dry ingredients into the bowl of your stand mixer with a paddle attachment. Add in the rest of your ingredients and mix on low for 1 minute. 

Stop and scrape the bowl and then mix on medium for two minutes.

Pour batter into your cake pans and bake for 25- 35 minutes until a toothpick comes out of the center with just a few sticky crumbs clinging to the toothpick.

Let cool a few minutes in the pan before turning out onto a cooling rack. Let cool fully and frost.
Nutrition Facts
Chocolate WASC Cake (doctored chocolate cake mix)
Amount Per Serving (1 g)
Calories 702
Calories from Fat 333
% Daily Value*
Fat 37g57%
Cholesterol 128mg43%
Sodium 1238mg52%
Potassium 364mg10%
Carbohydrates 87g29%
Protein 9g18%
Vitamin A 550IU11%
Vitamin C 0.2mg0%
Calcium 175mg18%
Iron 4.4mg24%
* Percent Daily Values are based on a 2000 calorie diet.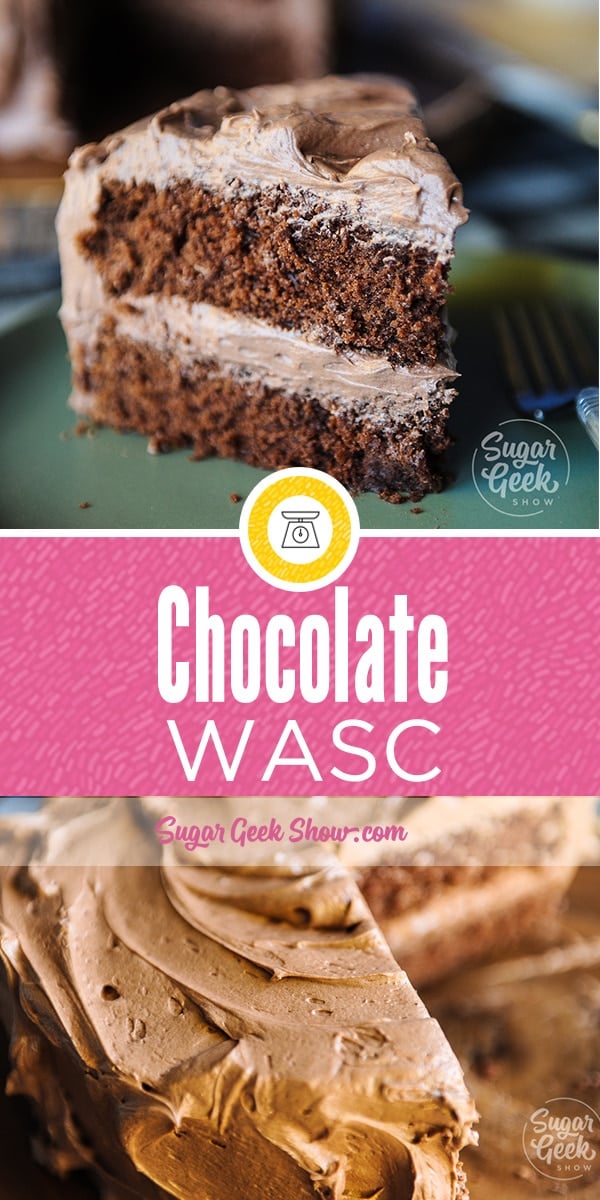 September 5, 2019