Chocolate cake made with Guinness beer
This beer cake doesn't taste like beer but the beer really brings out the flavor of the chocolate. Guinness beer cake is a great cake for that beer lover or if you just want a really intense chocolate flavor in your cake.
I used chocolate ganache to frost my beer cake but you could also use regular buttercream if you don' want your cake to be as rich.
Guinness beer cake makes a great cake for Saint Patrick's day!

Cake Batter and Frosting Calculator
Select an option below to calculate how much batter or frosting you need. Adjust the servings slider on the recipe card to change the amounts the recipe makes.
Choose a pan type
Choose a cake pan size
(based on 2" tall cake pan)
Choose a cake pan size
(based on 2" tall cake pan)
Choose a cake pan size
(based on 2" tall cake pan)
Cups of Batter Needed
8 cups
Cups of Frosting Needed
5 cups
Did You Make This Recipe?Leave a rating and tell me how it went!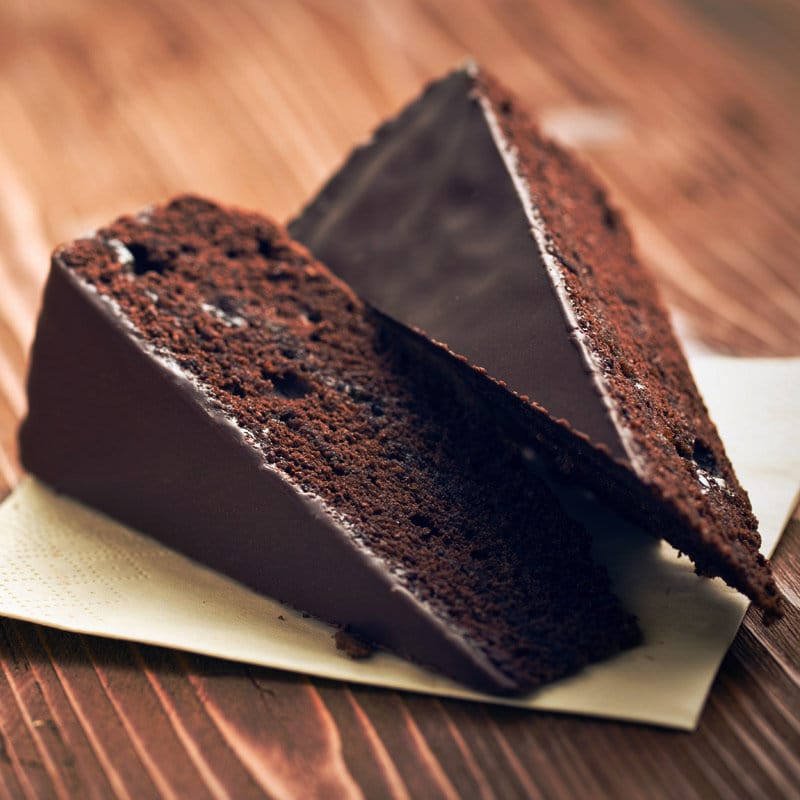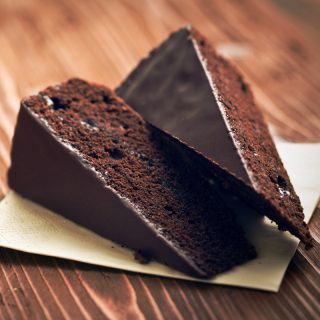 Beer Cake Recipe
This delicious beer-infused chocolate cake makes a dense, moist crumb that has a hint of Guinness but still rocks your socks off with a strong chocolate flavor. Perfect for manly cakes or cakes that need some beer-flavored goodness in them.
Print
Rate
Never Miss A Cake
Serves: 6 cups
Calories: 1316kcal
Ingredients
Ingredients
17 oz (482 g) AP flour
28 oz (794 g) sugar
1 tbsp (1 tbsp) baking soda
5 oz (142 g) natural cocoa powder like Hershey's brand
8 oz (227 g) butter
4 large (4 large) eggs beaten
16 oz (454 g) Dark Guinness Beer
11 oz (312 g) sour cream
2 tbsp (2 tbsp) vanilla extract
Instructions
Instructions
Grease 2 8" round pans and line with parchment paper. Set aside

In a large saucepan, heat beer and butter until butter is melted. Remove from heat.

Whisk in sugar and cocoa powder until blended.

Combine eggs, sour cream and vanilla in a medium bowl. Whisk contents of medium bowl into beer mixture.

Combine flour and baking soda. Whisk into beer mixture until smooth.


Pour into prepared pans.

Bake at 350ºF/175ºC for 45-50 minutes or until a toothpick inserted in the center comes out clean. Cool for 10 minutes and remove from pan.
Nutrition
Calories: 1316kcal (66%) | Carbohydrates: 211g (70%) | Protein: 18g (36%) | Fat: 48g (74%) | Saturated Fat: 28g (140%) | Cholesterol: 232mg (77%) | Sodium: 914mg (38%) | Potassium: 580mg (17%) | Fiber: 10g (40%) | Sugar: 134g (149%) | Vitamin A: 1450IU (29%) | Vitamin C: 0.5mg (1%) | Calcium: 127mg (13%) | Iron: 7.7mg (43%)