Making your own cake flour substitute is incredibly easy. Just take out two Tablespoons of flour from one cup of all purpose flour and add in two tablespoons of cornstarch or arrowroot powder to get one cup of cake flour. Read on for more info about how to make a successful cake flour substitute and why you can and cannot use it.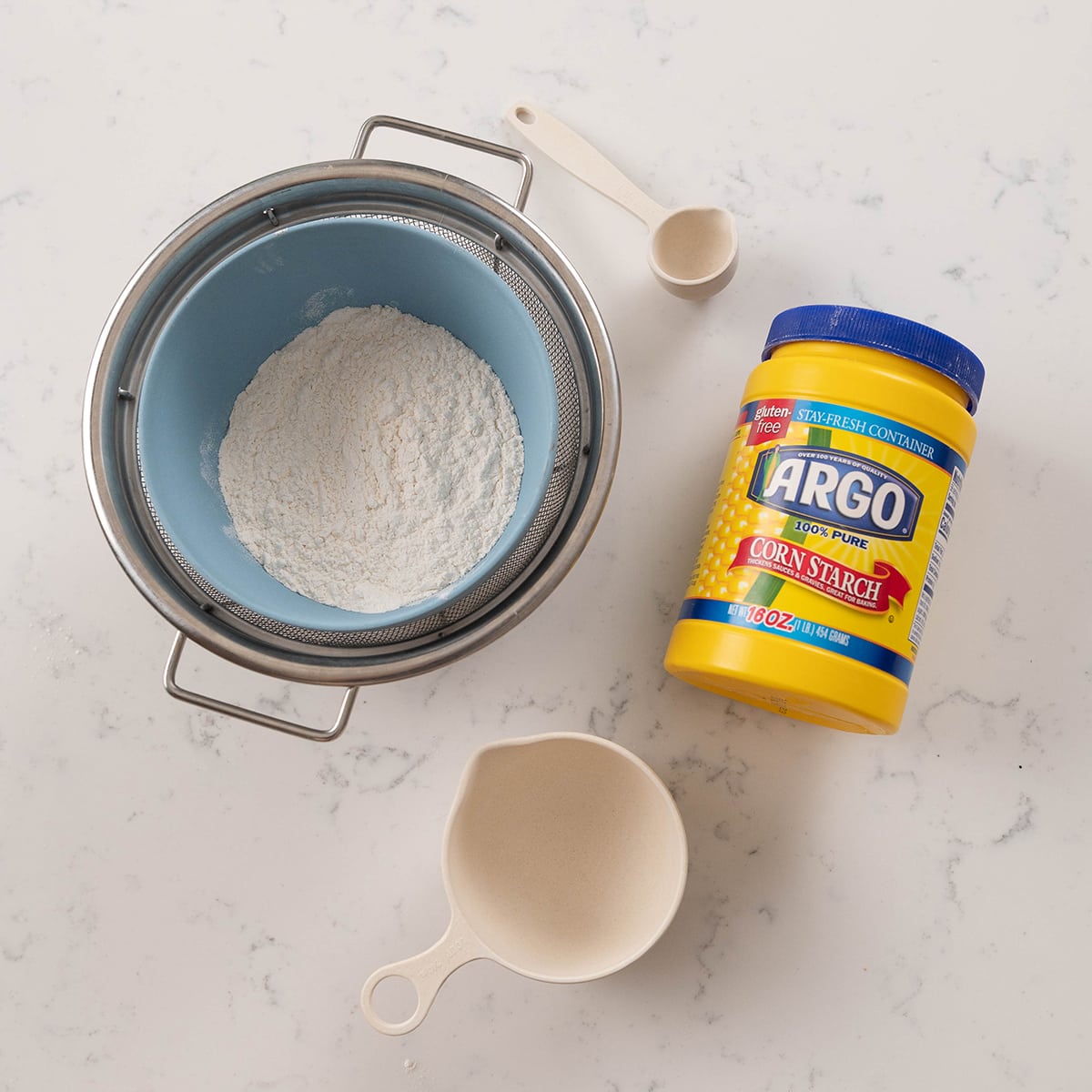 Cake flour is a low-protein flour that contains about 7-9% protein which causes less gluten development than your standard all-purpose flour. The more protein, the more gluten develops. The more gluten development, the chewier and firmer your final product will be. Cake flour has less protein and is used to make delicate cakes and baked goods that are soft, fluffy, and moist.
Protein is measured in percentage. Everything outside of the protein content is starch. Starch does not have any structure. If you've ever seen a video of how seitan (vegan chicken) is made, you can see them washing the dough to remove all the starch and all that is left is the protein structure.
What Is The Difference Between Different Flours?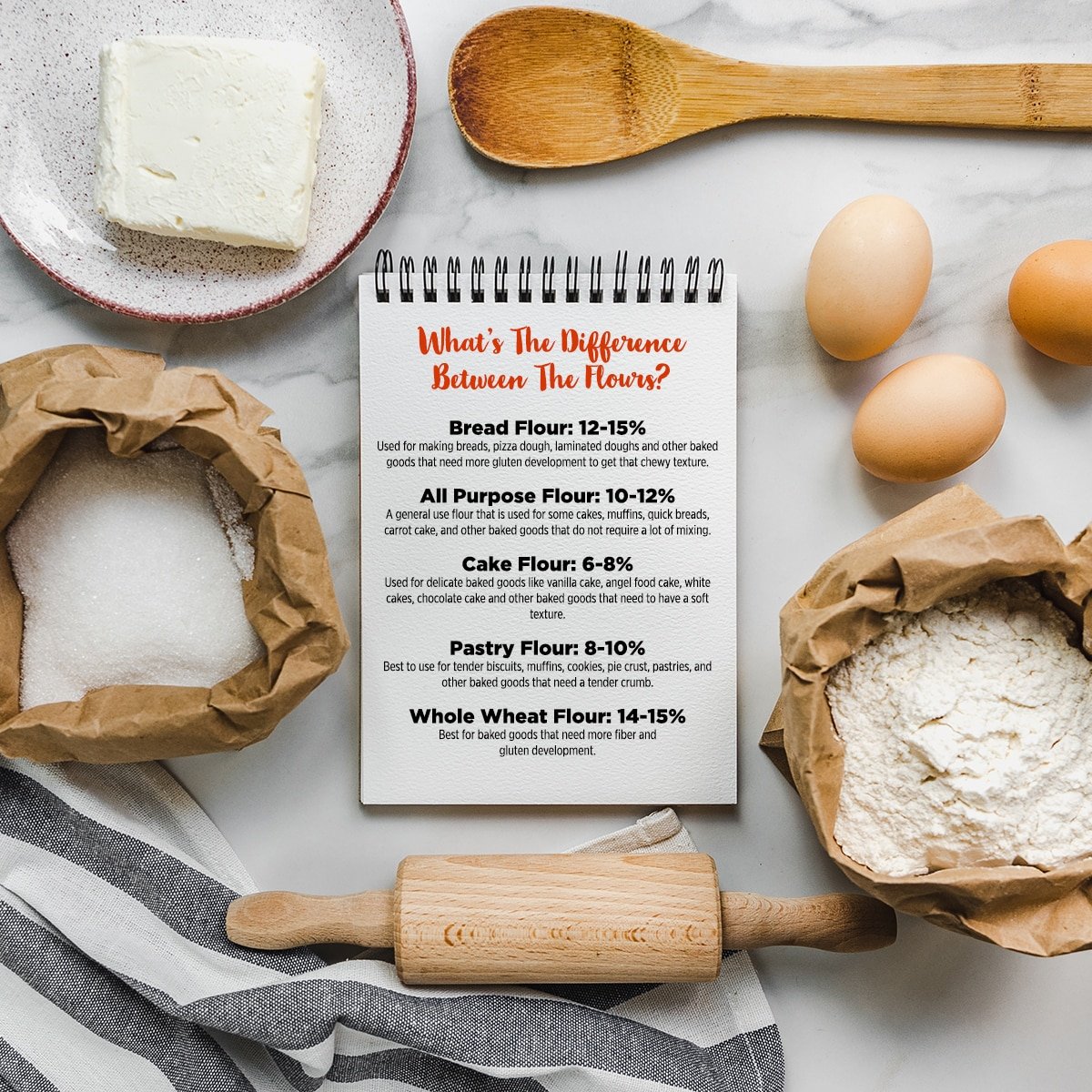 Most people are pretty familiar with AP flour (all-purpose flour) and may have never even thought to use a different kind of flour based on what they are baking. And the truth is, most things CAN be made with an all-purpose flour but if you really want to dial in your recipes to be the best they can be, maybe it's time you started looking at your flours in the grocery store aisle a little more closely.
Flour is often described as "hard wheat" or "soft wheat" depending on how much protein it contains. Bread and pizza flour is "hard" while pastry and cake flour is "soft".
Bread Flour: 12-15% protein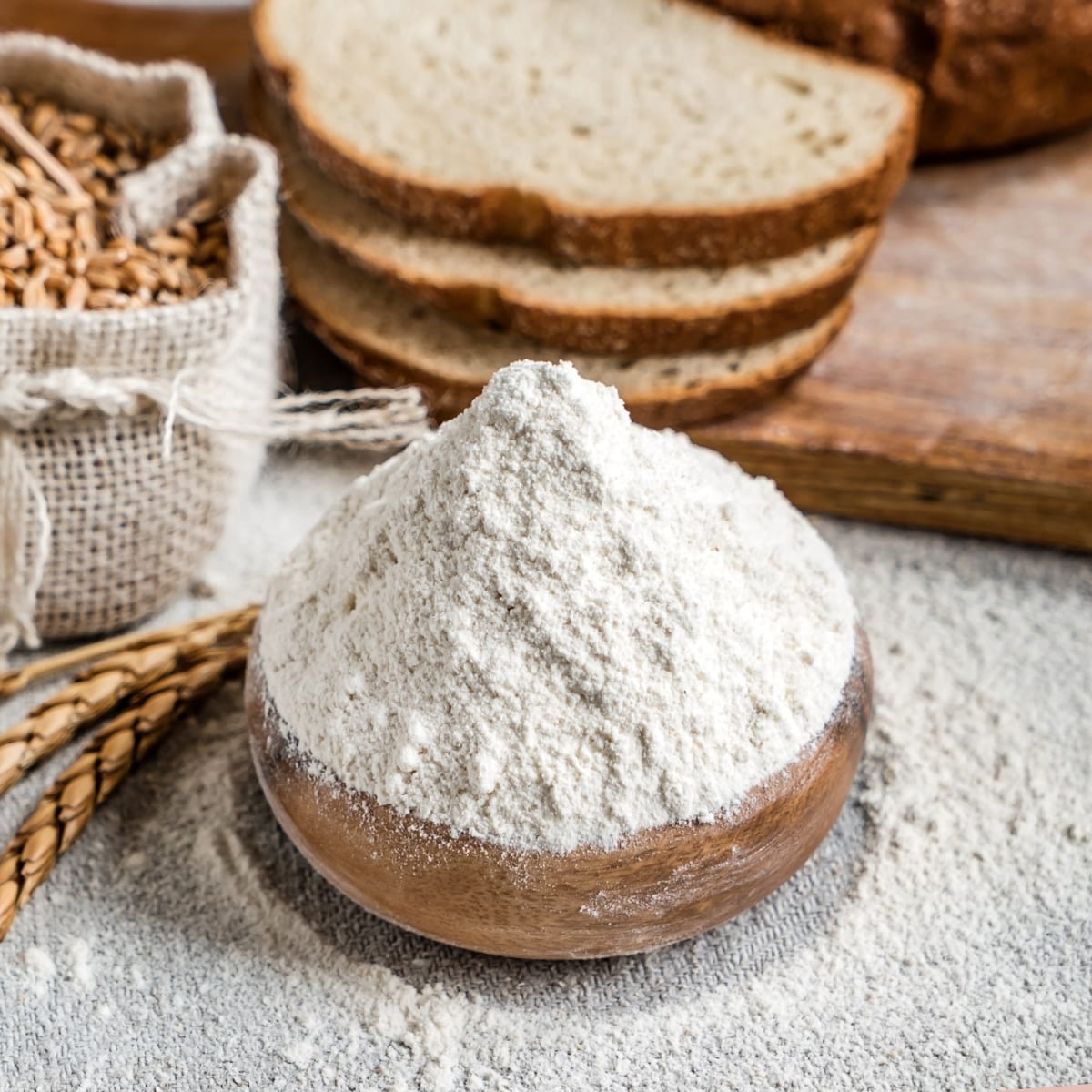 Used for making breads, pizza dough, laminated doughs and other baked goods that require a lot of gluten development to get that chewy texture.
All Purpose Flour: 10-12% protein
A general use flour that is used for some cakes, muffins, quick breads, carrot cake, and other baked goods that do not require a lot of mixing.
Cake Flour: 6-8% protein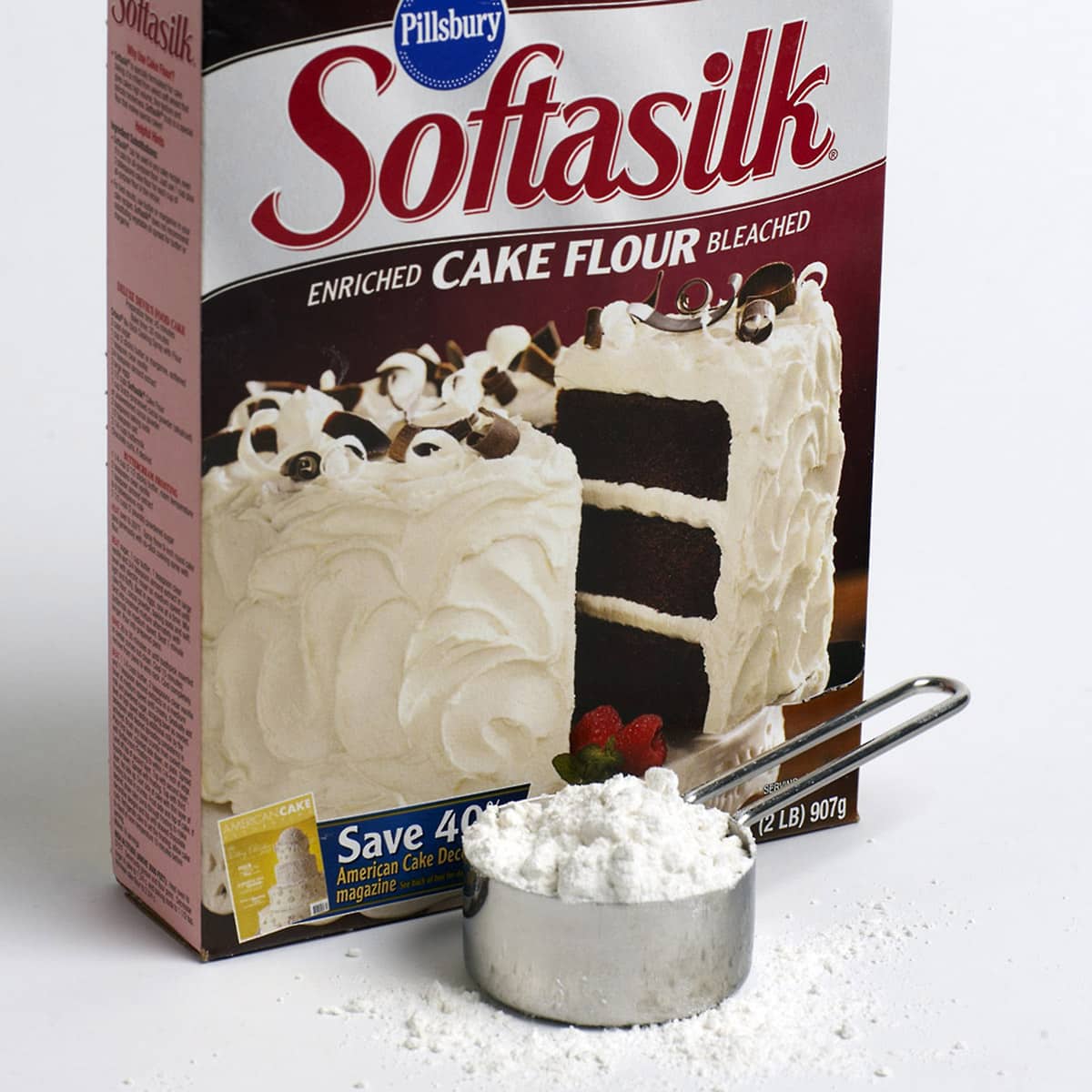 Used for delicate baked goods like vanilla cake, angel food cake, white cakes, chocolate cake and other baked goods that need to have a soft texture.
Pastry Flour: 8-10% protein
Best to use for tender biscuits, muffins, cookies, pie crust, pastries, and other baked goods that need a tender crumb.
Whole Wheat Flour: 14% protein
Best used for whole wheat breads or baked goods that need more gluten development and fiber.
Specialty Flours
Almond Flour (or other nut flours): A finely milled flour made entirely of nuts. No gluten content whatsoever so recipes need to be adjusted with gums and leavening agent to recreate the same texture in baked goods.
Gluten-Free Flour: Typically created from a mixture of many types of flours including rice, potato starch, and gums (like xanthum gum). My favorite is Bobs Red Mill Gluten-Free Baking Mix which you can replace in any recipe 1:1.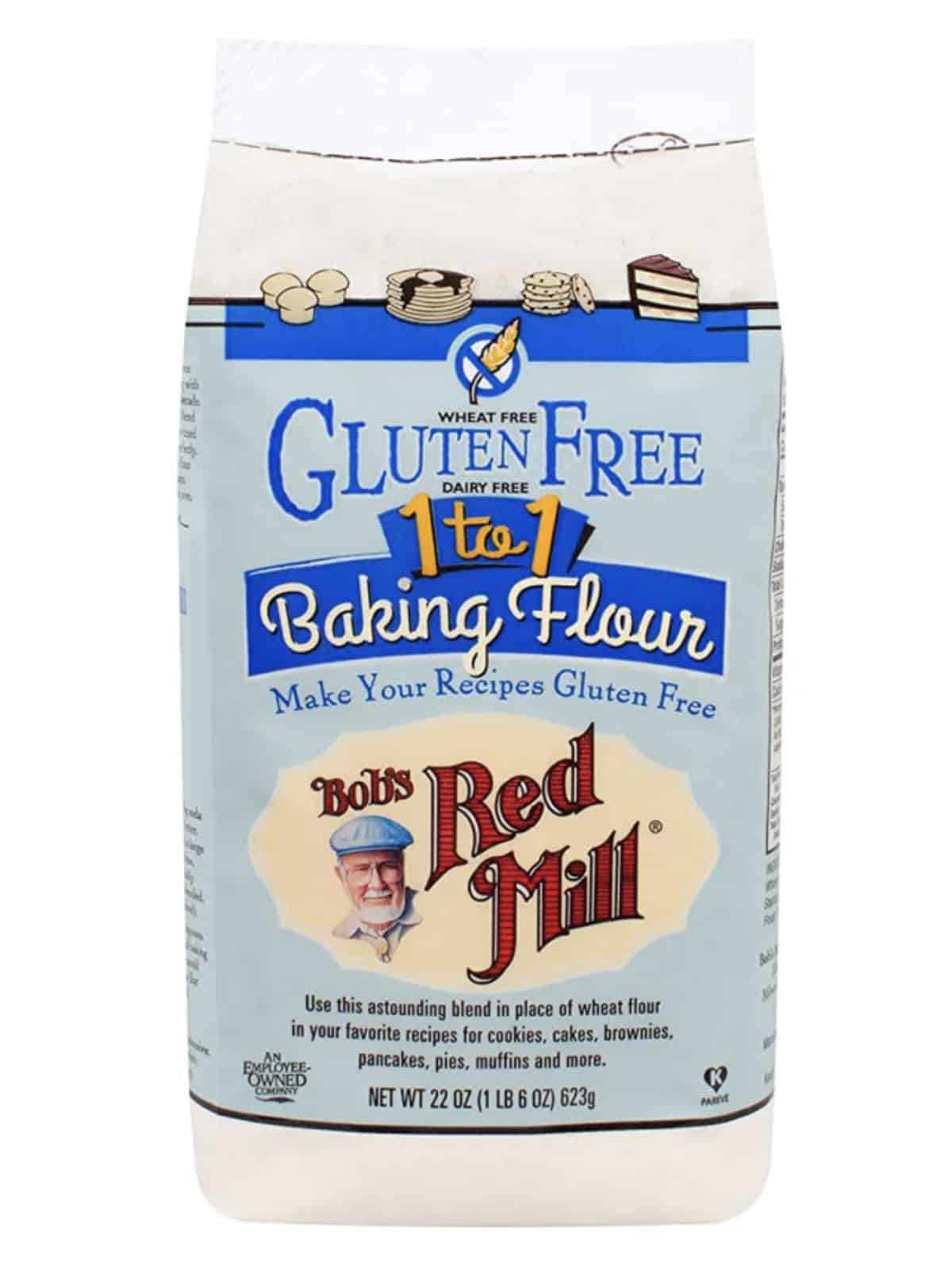 Self-Rising Flour: Self rising flour can be all purpose flour or cake flour but with the addition of leavening agents like baking powder already added in. I don't recommend using this flour in your cake recipe unless it specifically calls for it.
Plain Flour: Usually similar to an all purpose flour. Check the protein content to see if it's a low protein flour or not.
Rice Flour: Can be used in some baked good recipes but the texture is not exactly the same. It's best to use recipes that call for rice flour.
How To Make An Easy Cake Flour Substitute
Measure 1 cup of flour by weight (5 ounces) or by volume using a measuring cup (scoop the flour into the measuring cup with another cup then level off the top).
Measure out one cup of all purpose flour (5 ounces) and place it into a sifter over the top of a medium bowl.
Subtract two Tablespoons of the flour (.5 ounces).
Add in two Tablespoons of cornstarch.
Sift the two ingredients together twice to make sure the cornstarch is evenly distributed.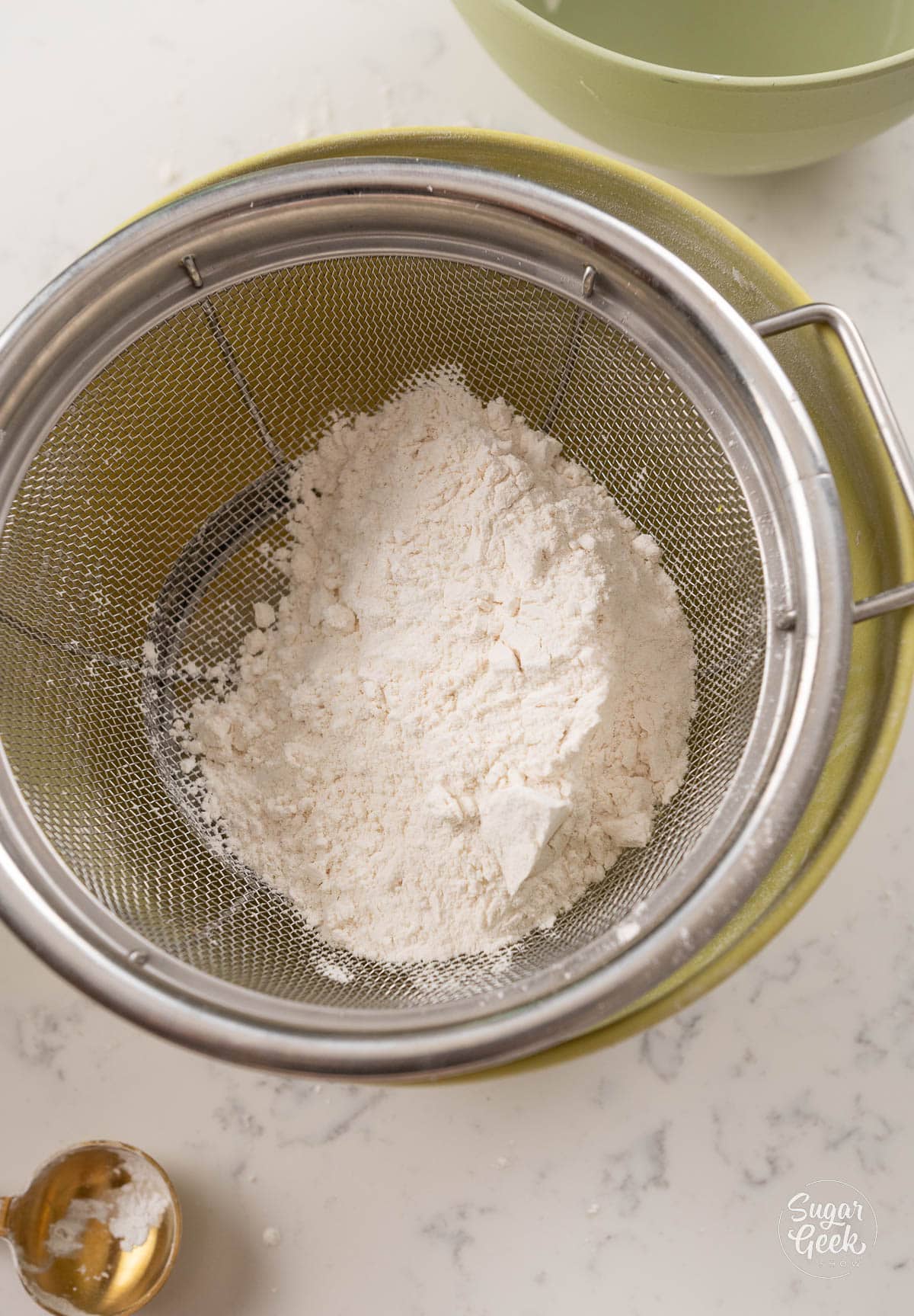 If you're making a large batch of cake flour substitute to have on hand, you can multiply 4.5 ounces as many times as you need and do the same with the cornstarch and do it all by scale instead of having to add and subtract things one Tablespoon at a time. Much easier!
What Brands Of Cake Flour Are The Best?
Depending on where you are located, you will have access to different types of cake flour. I like Swan or Softsilk which is available at most grocery stores and are a bit expensive but come in small amounts. Good for if you don't bake much.
If you're buying in bulk (which I highly recommend) you can get fifty pounds Queen High Ratio cake flour for about thirty bucks from US Foods Chef Store.
If you're in the UK then do a search for Shipton Mills Cake Flour. Not cheap but the real deal!
Most places actually do carry low protein content cake flour but you might have to do some searching or ask some local cake decorating supply stores where to buy it.
No Cake Flour? No Problem... Cake Recipes That Don't Need Cake Flour
White Cake Recipe
Easy Chocolate Cake Recipe
Red Velvet Cake Recipe
Easy Vanilla Cake Recipe
Angel Food Cake
Coconut Cake
Carrot Cake
Recipe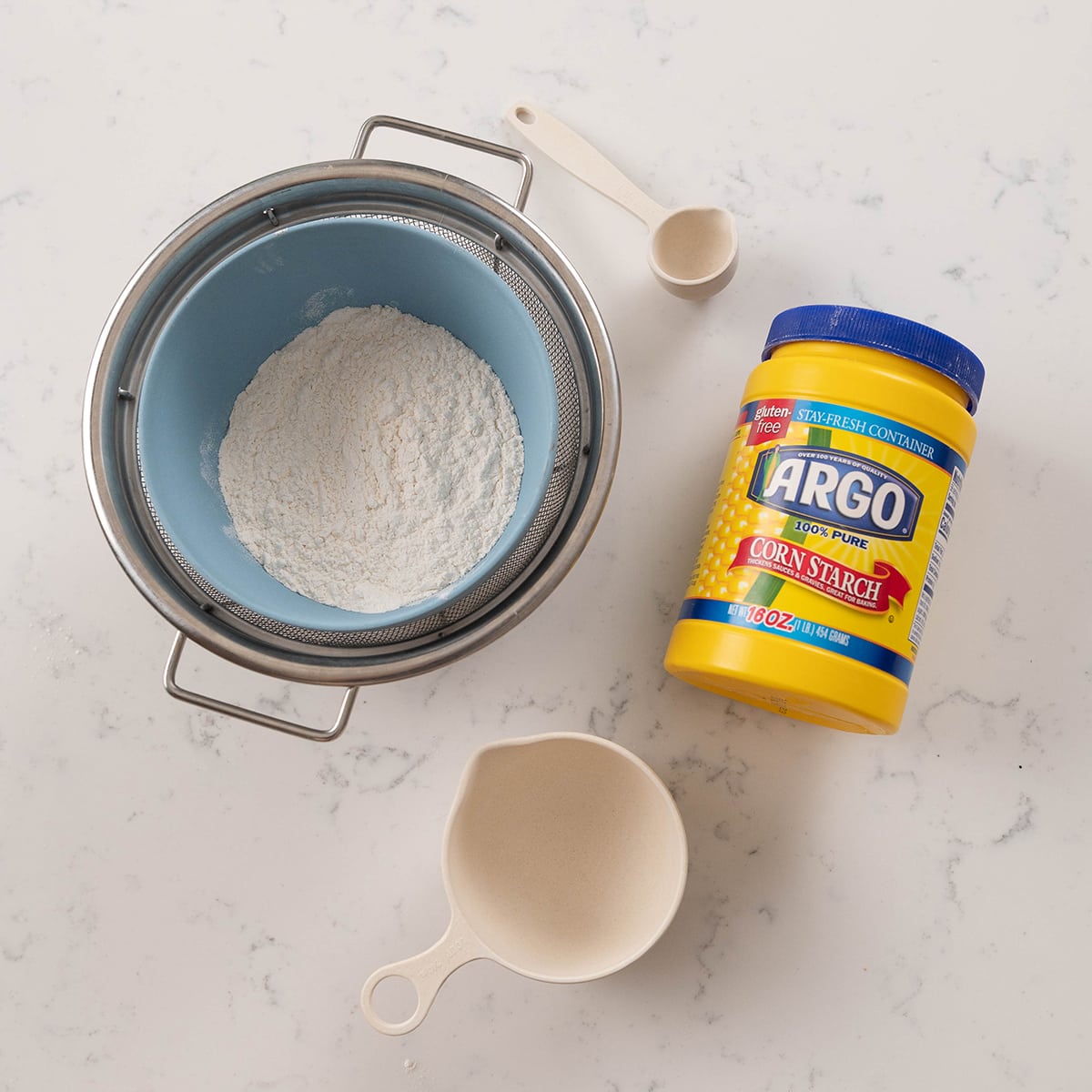 Ingredients
1

cup

all purpose flour

2

Tablespoons

cornstarch
Instructions
Measure out your flour and place into a medium bowl

Remove two Tablespoons of the flour

Add in two Tablespoons of cornstarch

Sift the two ingredients together two times to distribute the cornstarch evenly
Notes
You can also use arrowroot powder in place of cornstarch
Nutrition
Serving:
1
cup
|
Calories:
516
kcal
|
Carbohydrates:
110
g
|
Protein:
13
g
|
Fat:
1
g
|
Saturated Fat:
0.2
g
|
Polyunsaturated Fat:
1
g
|
Monounsaturated Fat:
0.1
g
|
Sodium:
4
mg
|
Potassium:
134
mg
|
Fiber:
4
g
|
Sugar:
0.3
g
|
Calcium:
19
mg
|
Iron:
6
mg