Isomalt is a beautfiul thing. It is one of my favorite mediums because of the unique and often realistic look it can bring to a cake. We find that many people are intimidated by isomalt and we are here to ease any apprehension! Once you start working with it and see what it can do you will kick yourself for waiting so long.
Our first tip for working with isomalt is buying it Ready-To-Use from Simi Cakes & Confections! Their ready to use isomalt can be popped in the microwave in 20-30 second intervals and boom it is ready to pour, pull or cast! SO convenient. Simi Cakes isomalt is exceptionally clear and definitely affordable. One of the best things about isomalt is there is never any waste so you really get your money's worth.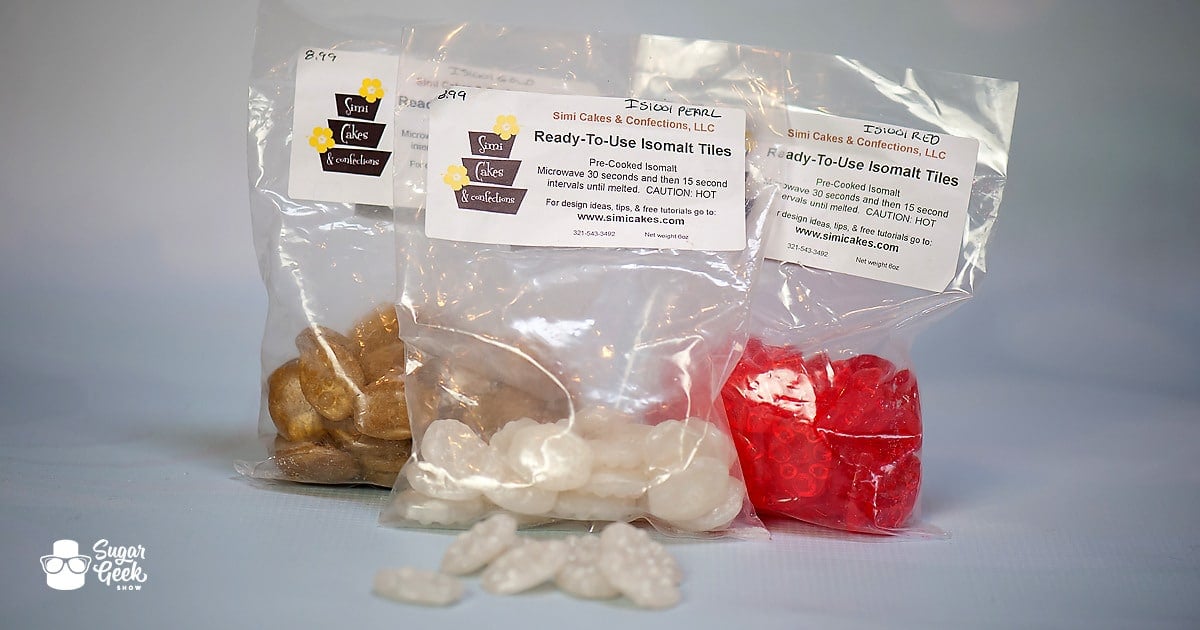 Making diamonds and gems is a really great example of a fantastic use for isomalt in everyday cake decorating. I mean how many princess birthday or baby shower cakes have you probably done? Not to mention the brides that want their bling! Be sure to check out our free tutorial on How to Make Isomalt Gems!
Extra tip: rub vegetable spray on your gems or any isomalt piece to help preserve the shine!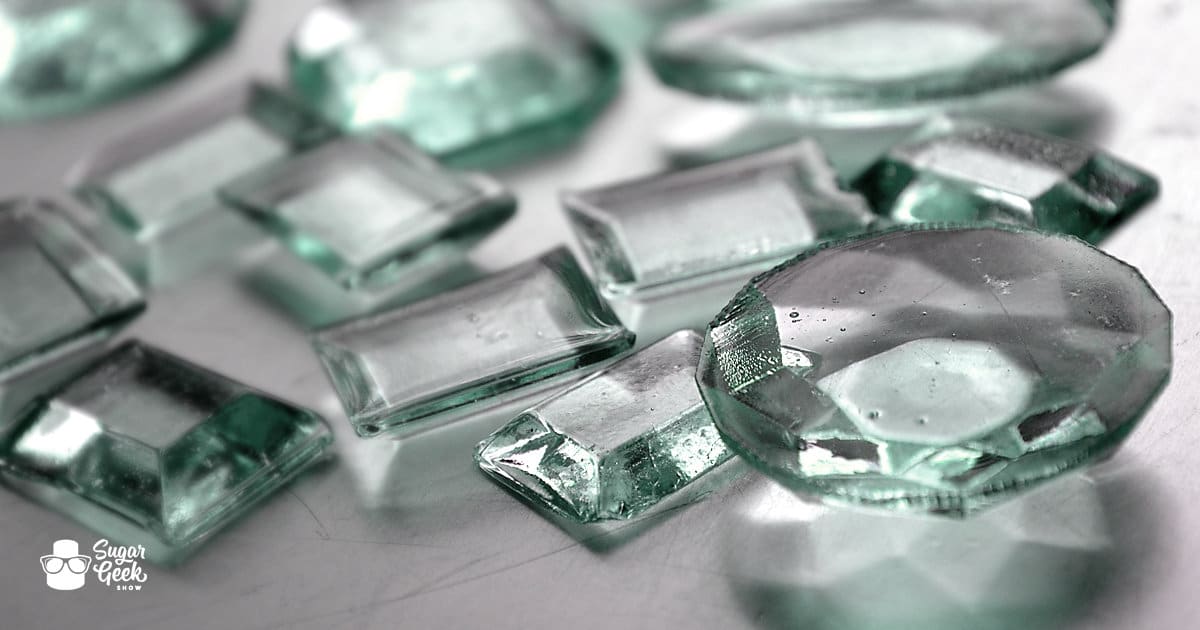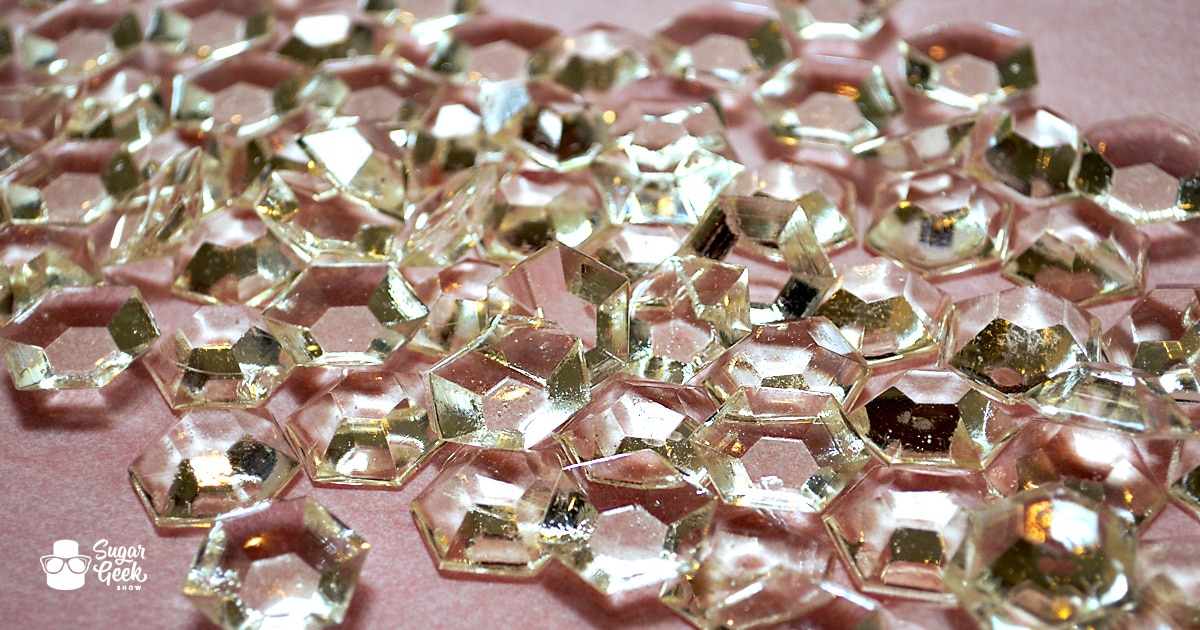 Using silicone molds to make crowns, brooches and many other decorative elements is one of the easiest and most fun ways to use isomalt. Always use heat proof silicone containers for pouring isomalt and wear protective gloves! The gloves' main function is to protect you from the dangers of the heat but they also keep you from getting fingerprints on your beautiful shiny isomalt piece!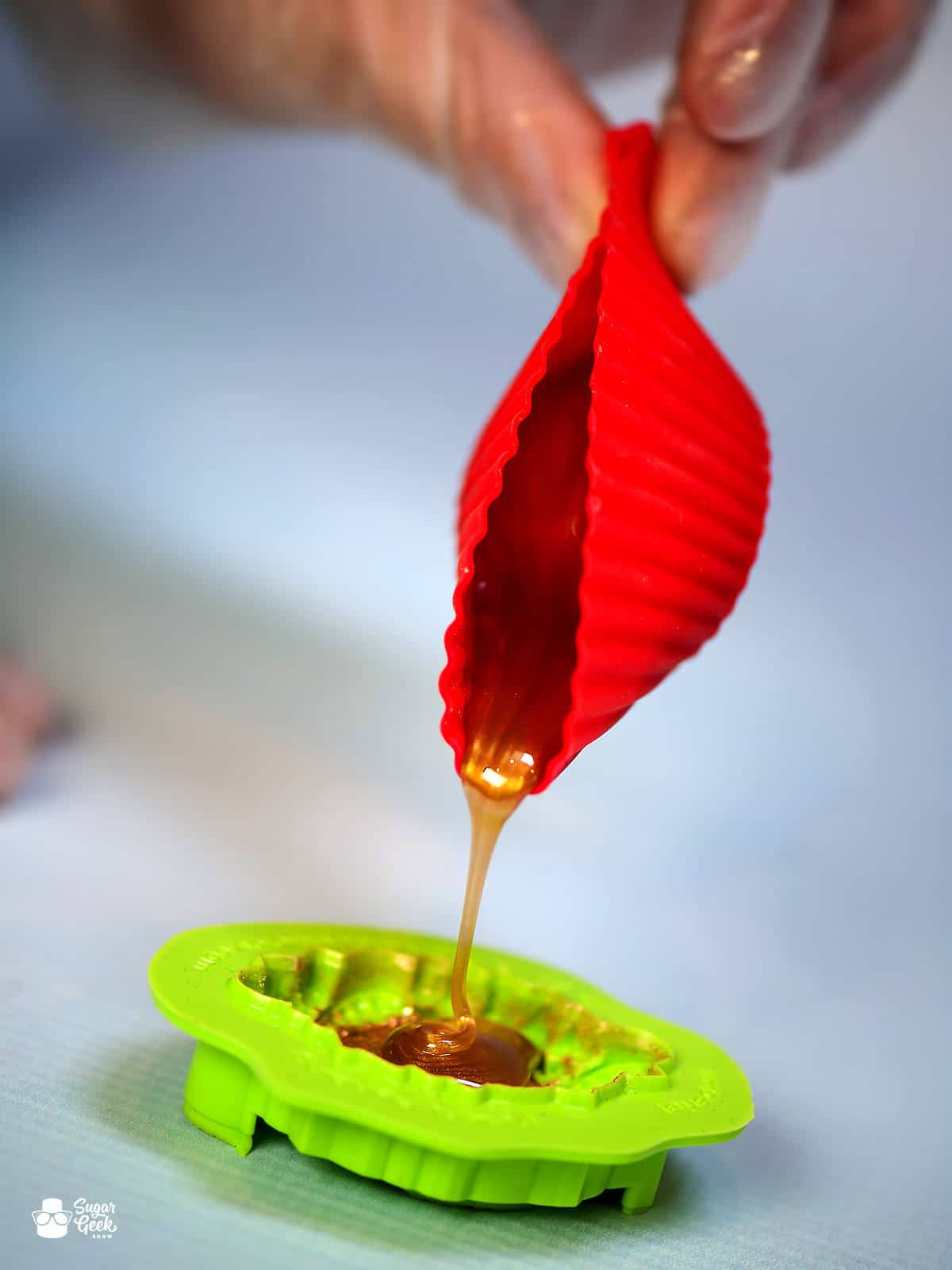 Both molds shown are from Marvelous Molds and they have a huge array of fabulous silicone molds perfect for making isomalt pieces!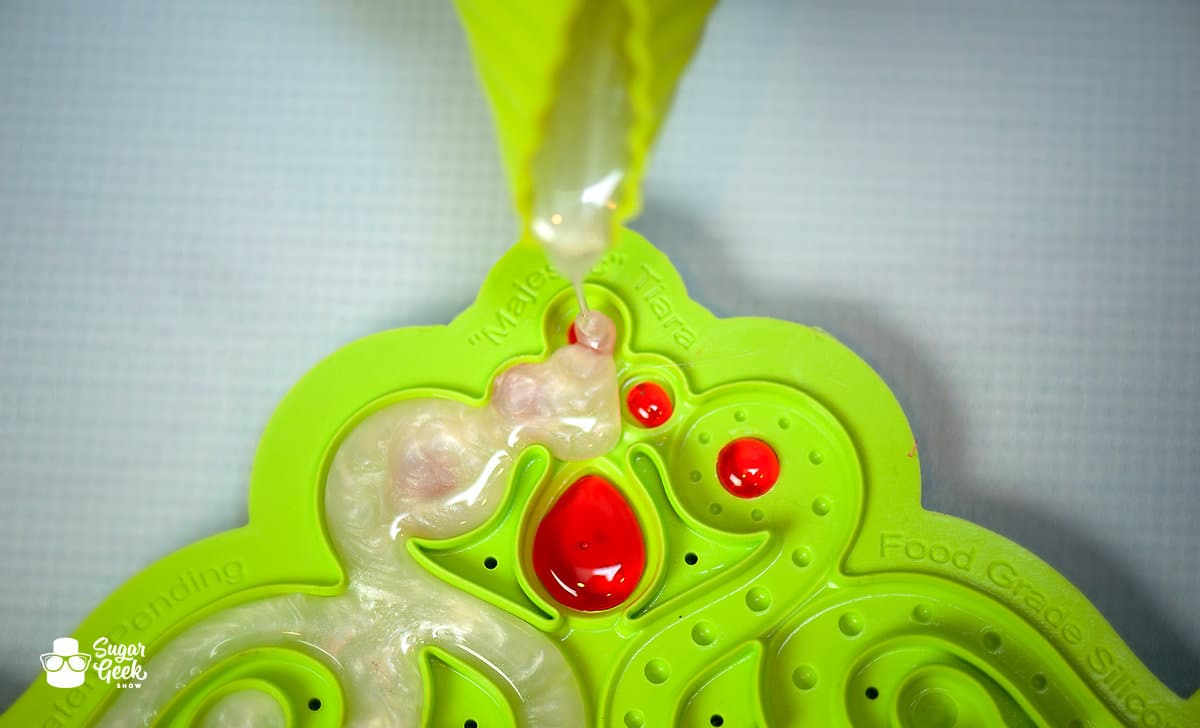 Isomalt can be colored with food coloring gels and luster dusts and even painted after it is set!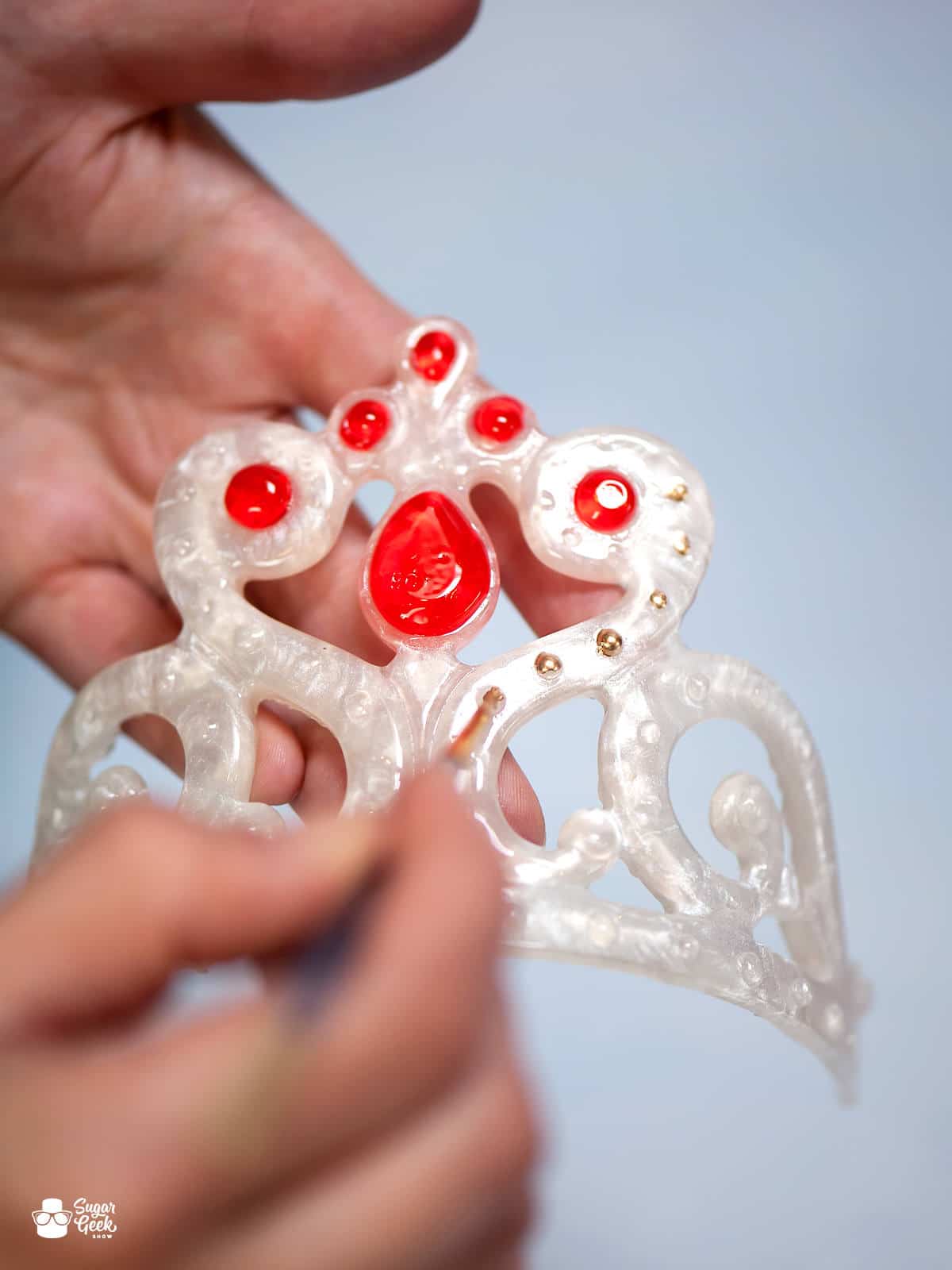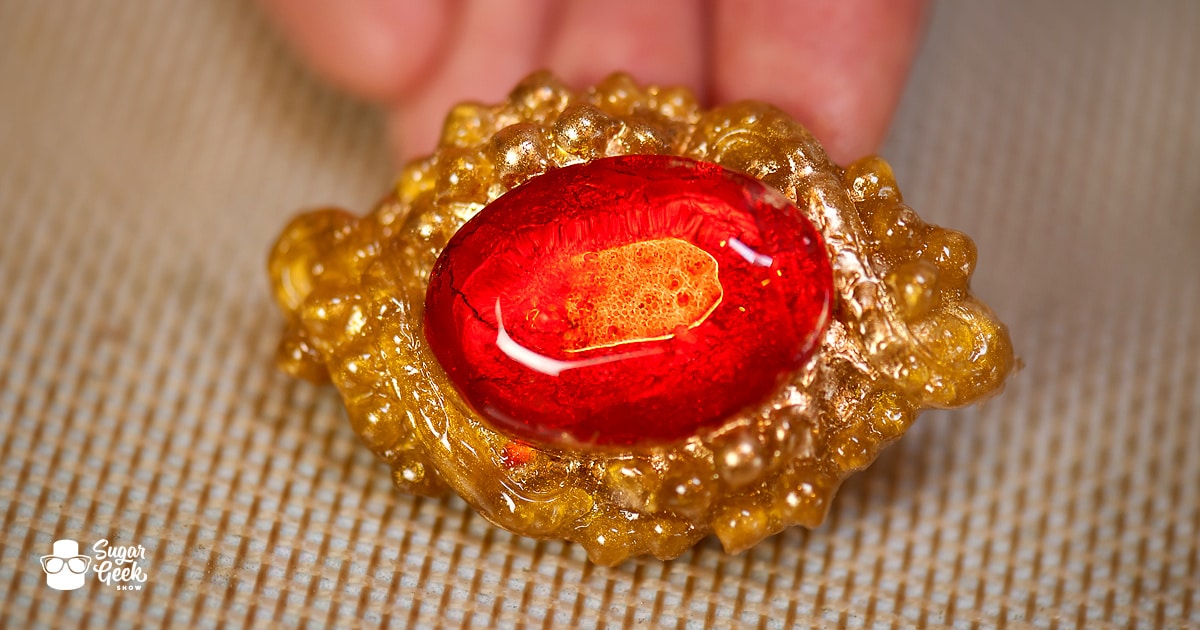 Having a creme brule torch is a vital part to working with isomalt. If you happen to get a fingerprint on your isomalt, torch it. If the isomalt looks cloudy after coming out of a mold, torch it. If you have a little crack, torch it. Need to stick two pieces together? Torch it. You get the idea.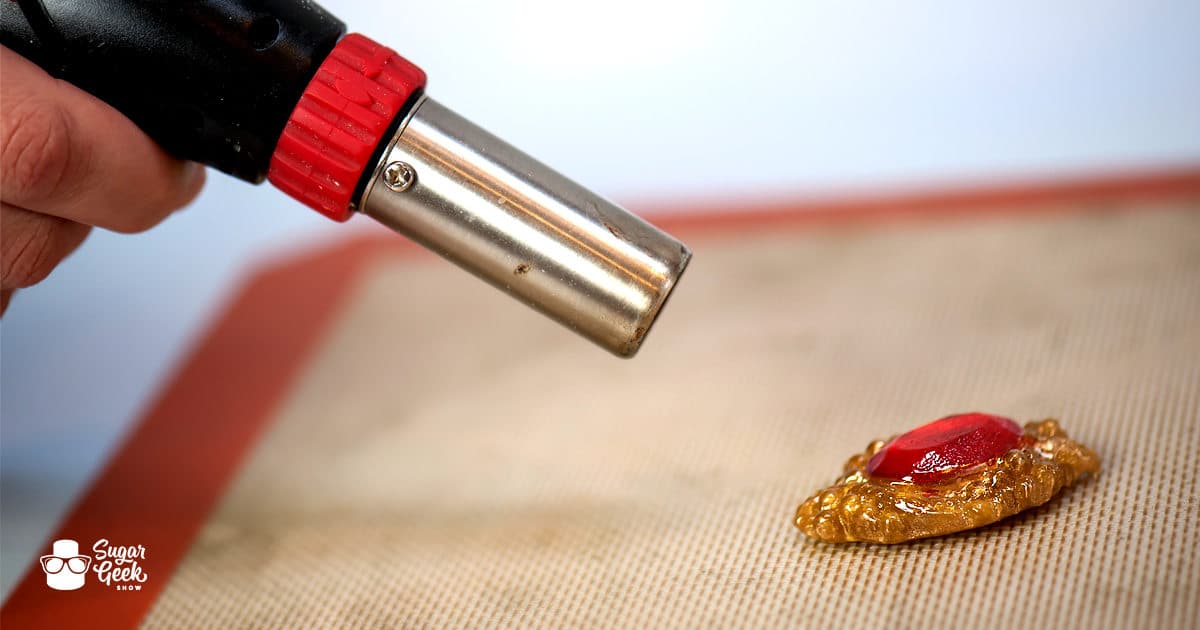 If you fancy cooking your own isomalt at home, you can also buy the raw isomalt crystals from Simi Cakes. Check out the video below on how to do it! Once cooled you can store any unused isomalt in a ziploc bag or airtight container indefinitely. To completely seal an isomalt piece spray it with PME Edible Glaze Spray. For cake show or competition pieces ONLY you can actually spray your isomalt pieces with actual clear coat from a hardware store. If the cake is to actually be consumed though you must use the edible spray. No poisoning your clients guys, no bueno.
I hope this post has motivated you to use isomalt if you haven't or helped solve some issues you may have had if you have! We also have many tutorials available for Premium and Elite Members that incorporate even more ways and tips for using isomalt. Get your isomalt on!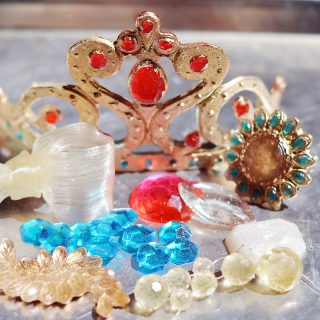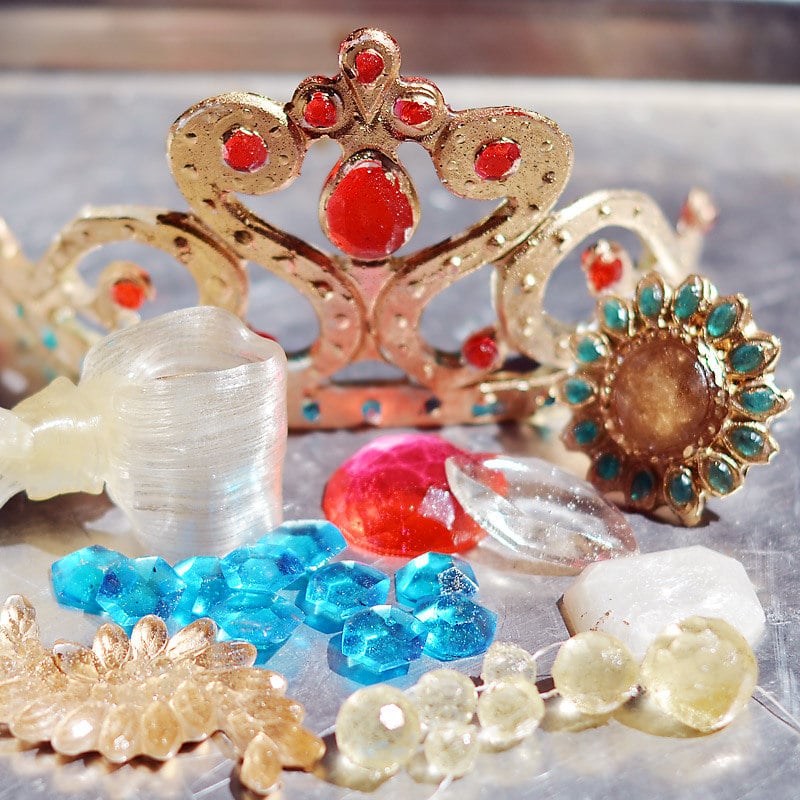 Isomalt Recipe
Working with isomalt can make some amazing effects. This recipe is super simple and easy to follow.
Total Time
1
hour
10
minutes
Ingredients
Ingredients
1

cup

Raw isomalt

1/4

cup

Distilled water
Supplies
1

Candy thermometer

1

nonstick pot

1

silmat
Instructions
Instructions
In a very clean, nonstick pot, add 1/4 cup distilled water to every cup raw isomalt.

Bring to a boil on medium-high heat.

After the mixture is boiling, turn to medium heat and cover with a lid for 5 minutes and simmer.

Take lid off and simmer uncovered until temp reaches 320º F (160º C). This can take up to an hour.

Once cooked you can pour into puddles on a silmat, let cool then break into chunks to use later.

Isomalt can be reheated in the microwave.
Recipe Video
Recipe Notes
Use extreme caution when making isomalt! Wear latex gloves and have a bowl of ice water in your work area ready for any accidents. Isomalt can cause 1st, 2nd and 3rd degree burns if touched to skin while hot. Hot isomalt will stick to your skin, so make sure you have the gloves on before you start working. In the event of getting isomalt on your hands, quickly peel off the gloves and put your hands in the ice water to cool the affected area. Continue to keep your hands in the water for at least 5 minutes. Call your doctor and get medical advice immediately.
Nutrition Facts
Isomalt Recipe
Amount Per Serving (1 g)
Calories 774
% Daily Value*
Sodium 2mg 0%
Total Carbohydrates 199g 66%
* Percent Daily Values are based on a 2000 calorie diet.
March 28, 2017