"I can make much higher-end, professional-looking cakes, which in turn, I charge more for and clients are willing to pay for. So the membership really pays for itself, it's a worthwhile investment."
- Janie Amarles Pangilinan
LIZ MAREK
Become a Sugar Geek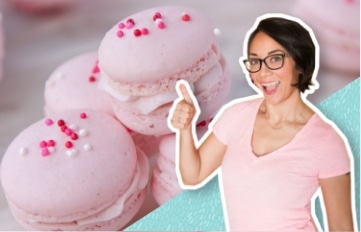 Select a learning plan and start your 7-Day Free Trial
Become A Member

"I can make much higher-end, professional-looking cakes, which in turn, I charge more for and clients are willing to pay for. So the membership really pays for itself, it's a worthwhile investment."
- Janie Amarles Pangilinan
LEARN FROM THE BEST
School Member Benefits
Access To 200+ Step-by-step Tutorials
Keep New Tutorials Forever
Our tutorials are valued at $29.99 to $59.00
These tutorials are included for all Elite members. Elite Members get to keep every new paid tutorial on Sugar Geek Show permanently.
As long as you are an Elite member, you get 2 new tutorials forever. This means you get to keep each new tutorial that comes out.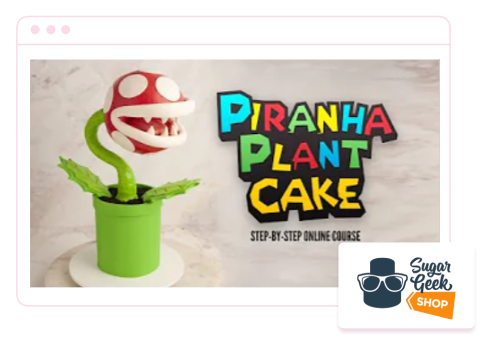 How Does This Work:
Every 2 weeks, you'll get an email with a PDF. The PDF has a free coupon code to redeem on Vimeo's Videos On-Demand (VOD) service.
Simply log into your free Vimeo account, click the buy link and type in the coupon code to add the new tutorial to your digital collection forever.
Elite-only Facebook Group
You get 1-on-1 access to Liz Marek in this group. Ask any question, post a cake you need help with, get advice on building a cake structure for an upcoming project.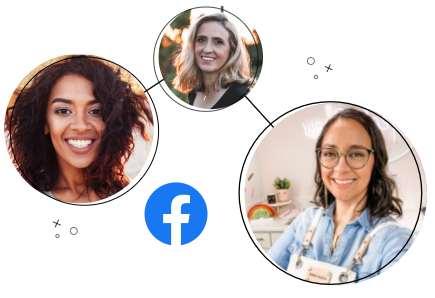 Elite Facebook Tutorials And Lives
The Sugar Geek Elite Facebook group has tons of Elite-only content in the Units section including:
Website training series: how to get your own cake website setup and ready for orders
Confidence building with Jaya Rose
Setting Up Local Bake Sales with Sarah Myers
Blogging Training Series: how to become a recipe food blogger
Videography Series: How to make a food video
Making Cake-sicles with Johany Torres Maya
Sugared Sheet Tutorial
Buttercream Stripes Demo with Ester Cakes
Queen of Hearts Couture Cakes Demo
...And much more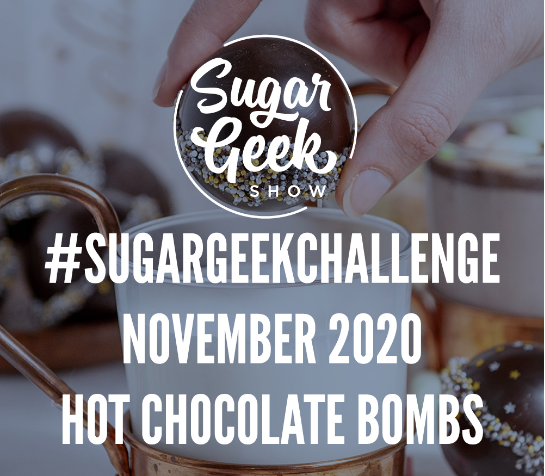 Monthly Elite Challenges
Elites get access to Elite-only challenges.
Every month, Liz Marek demos a cool cake trend or technique. Elites get the chance to participate in the challenge, and we give away cool prizes at the end of the month.
No Contracts, No Commitments
Sugar Geek Show is simply the best online cake decorating platform and to show we mean business, try it out for free for 7 days on us. We are convinced you will experience growth and build the skills you need to succeed.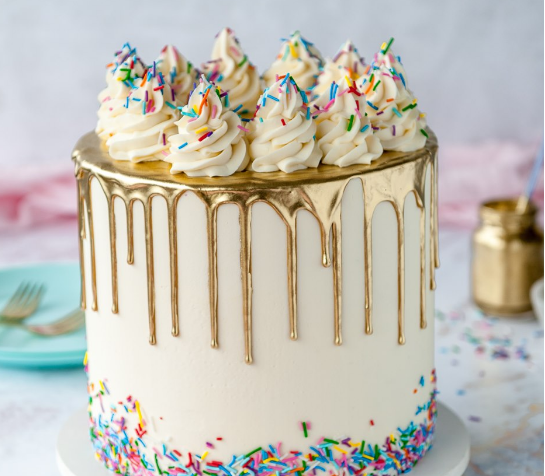 WHAT PEOPLE ARE SAYING...
Join A Community Of Hundreds Of Members With Success Stories Like These
JA
"I can make much higher-end, professional-looking cakes, which in turn, I charge more for and clients are willing to pay for. So the membership really pays for itself, it's a worthwhile investment."
-Janie Amarles Pangilinan
VM
"Within my first 3 months, I placed 3rd in the Sculpted Cake category at America's Cake Fair in Orlando, Florida. I used techniques that I learned from at least 3 of Liz's tutorials on my piece so without the knowledge that I gained from becoming an Elite member, I doubt that I would have entered the competition."
-Veronica Matteson
TY
"People want Pinterest cakes now! I went from me being the only cake decorator to having 4 full-time cake decorators now because of the techniques I learned from Sugar Geek Show."
-Tina Yuhl
BM
"I landed a job as a pastry chef for a restaurant thanks to my cake decorating portfolio and I am incredibly grateful for all the hard work that goes into these tutorials."
-Brittany M Diehl
Choose a plan
Select a learning plan and start your 7-Day Free Trial
Most Popular
Elite
$39.99/month
TRY FOR FREE
Enroll Now
What Includes
Access to 200+ On-Demand Cake Decorating Courses


Watch Anytime on Computer, Phone or Tablet






Discounts on Cake Tools & Supplies


Keep New Tutorials Forever


Access to Elite-Only Facebook Group


Elite-Only monthly Facebook Live Challenges


Facebook Group Units and Lessons


Monthly Motivational Card Mailed to Your Door


Frequently Asked Questions
No, you won't be charged during your free trial which begins today. You can cancel at any time during the trial before you are charged.
Simply log in, go to My Account and scroll down to 'Manage Membership' and follow the steps to cancel your account.
You'll automatically be charged your plan's rate until you decide to cancel your account.
We'll share new courses, recommend content (like when we come out with new recipes) with you by email. You can update your email preferences or unsubscribe to our updates at any time.