How to toast coconut flakes and bring out that natural, nutty and delicious coconut flavor
Have you ever wondered how to toast coconut flakes? Toasting coconut is a must around here. To me, raw coconut has an odd, chewy texture that is really not pleasant. But when you toast coconut, it makes the coconut a really yummy crispy texture and brings out the coconut flavor. Similar to when you toast pecans.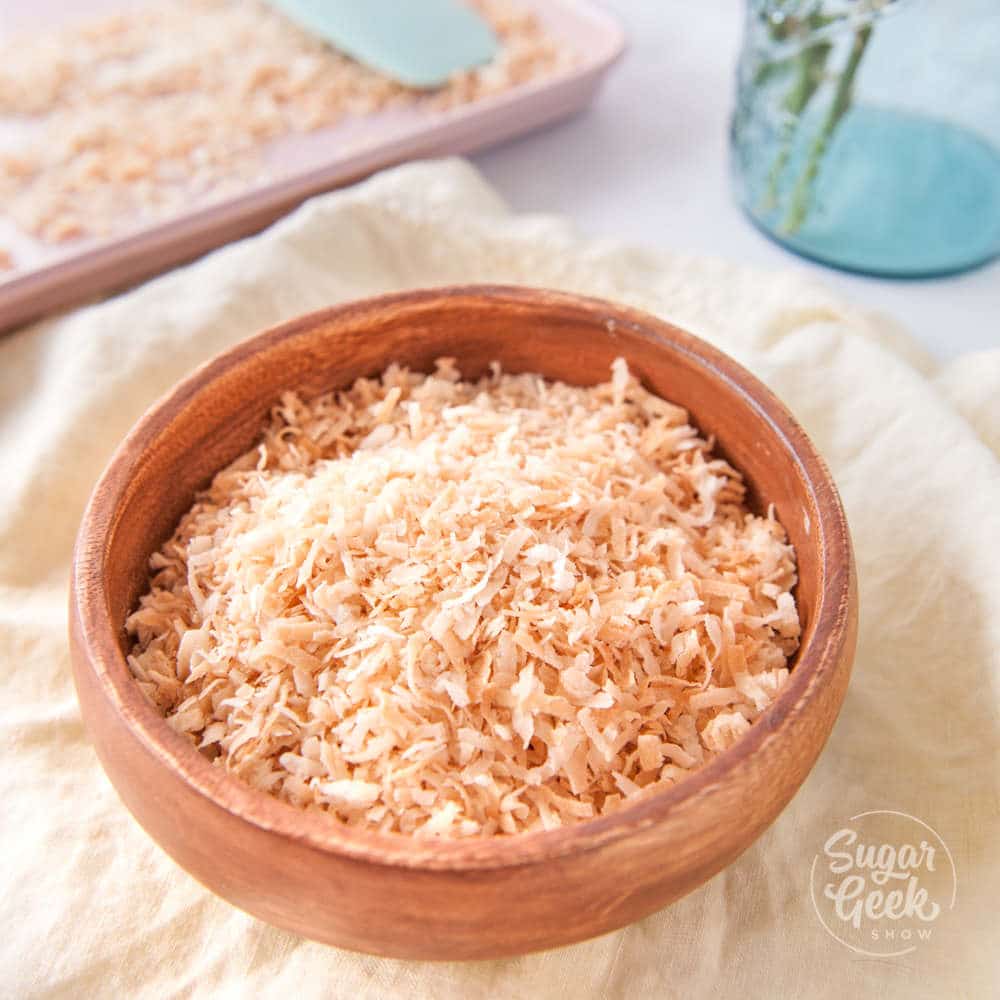 Learning how to toast coconut is super simple. This is how I learned in pastry school and I'll never do it any other way.
If you love coconut as much as I do, try toasting it next time and see if you like it even better! I think you will 😀 I love adding toasted coconut to my coconut cake or for sprinkling on top of my coconut custard.
How to toast coconut flakes
Preheat your oven to 350ºF
Spread your sweetened coconut flakes onto the sheet pan in as thin and even layer as possible.
Bake your coconut for 2 minutes. If you don't see some light browning around the edges, go for ONE more minute.
Give your coconut a stir.
Bake for 2 more minutes. If your coconut is not golden brown, add 1 more minute. DO NOT FORGET TO SET YOUR TIMER. Ask me how I know lol.
Once your coconut is golden brown and toasty, you're done! Super fast and the best way to toast coconut flakes and get a nice even golden brown color.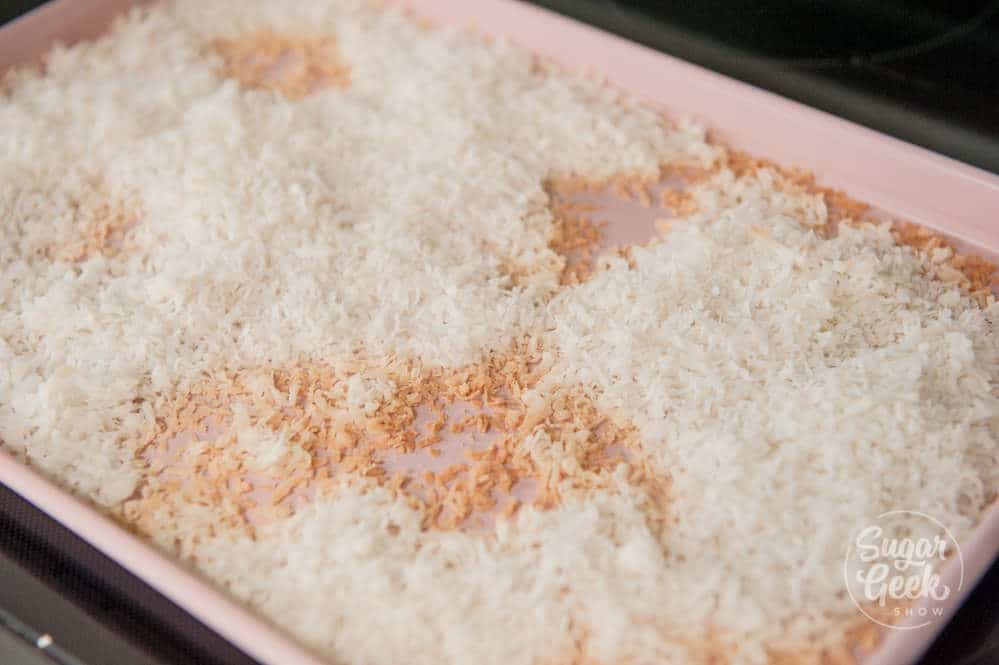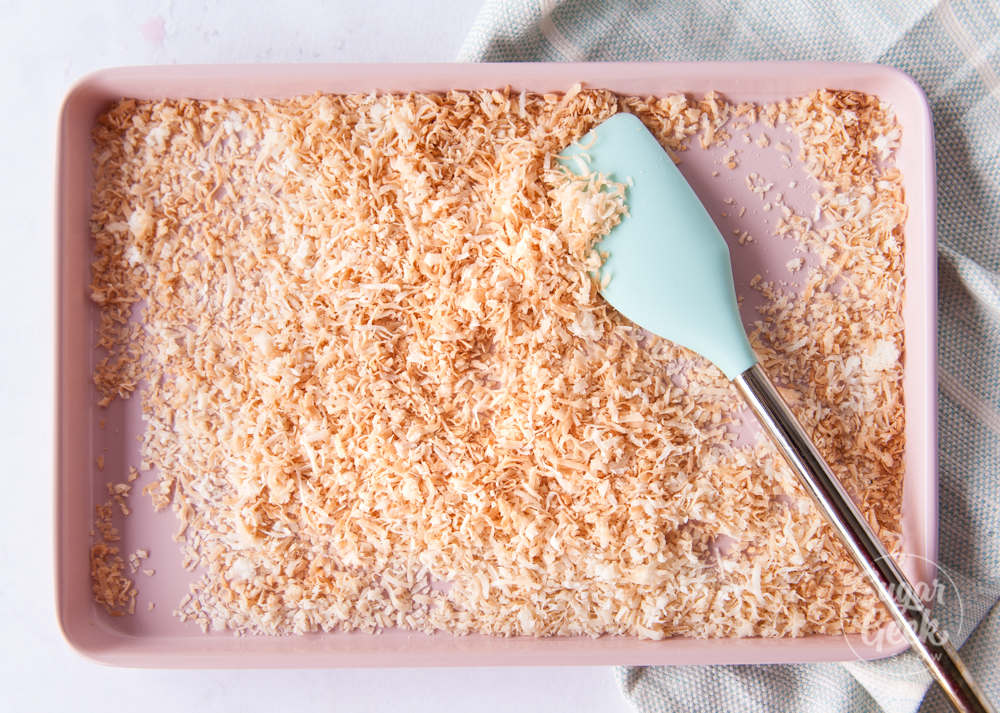 How to store toasted coconut flakes
I typically store my coconut flakes in an airtight container in the fridge where it will stay fresh for 2-3 weeks. I usually only toast as much coconut as I need for my recipe.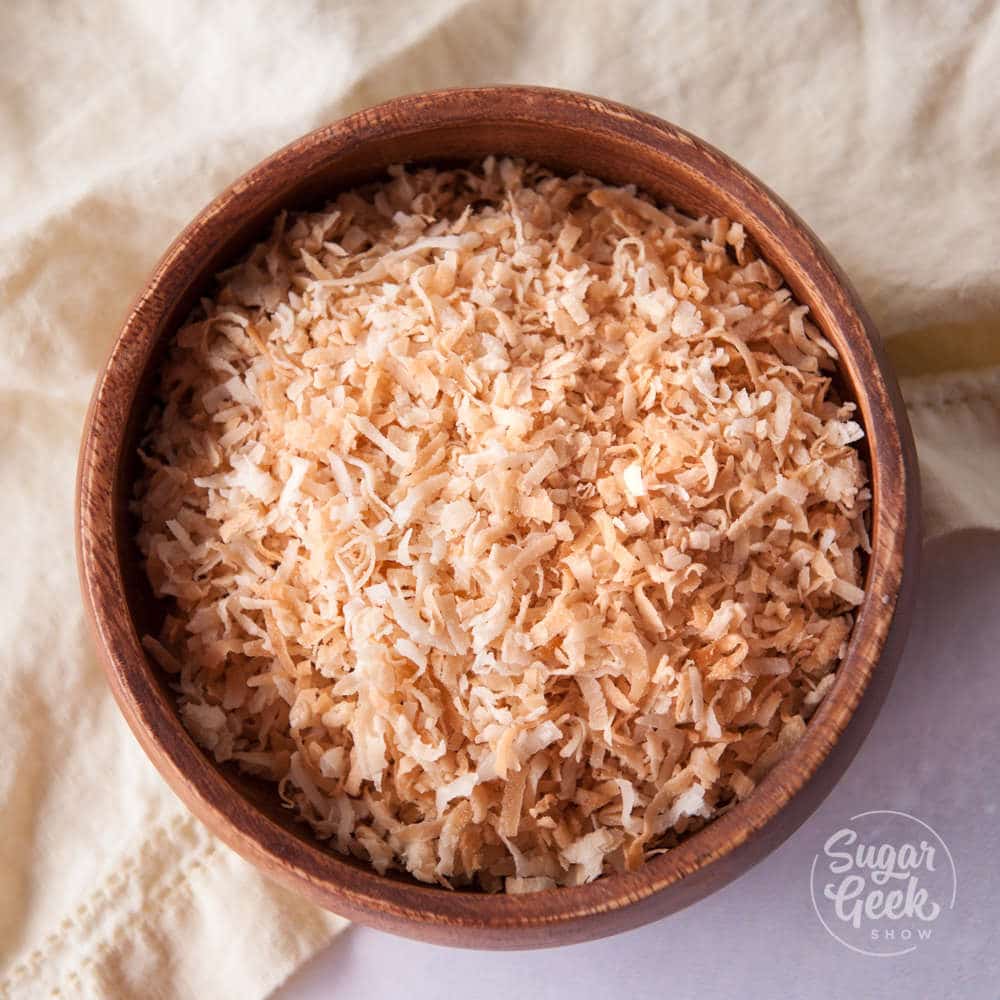 Sometimes when I am using them in my baking I will even grind them up a bit in my food processor to get more of a fine-textured toasted coconut that still has all the flavor.
How can you sweeten raw coconut flakes?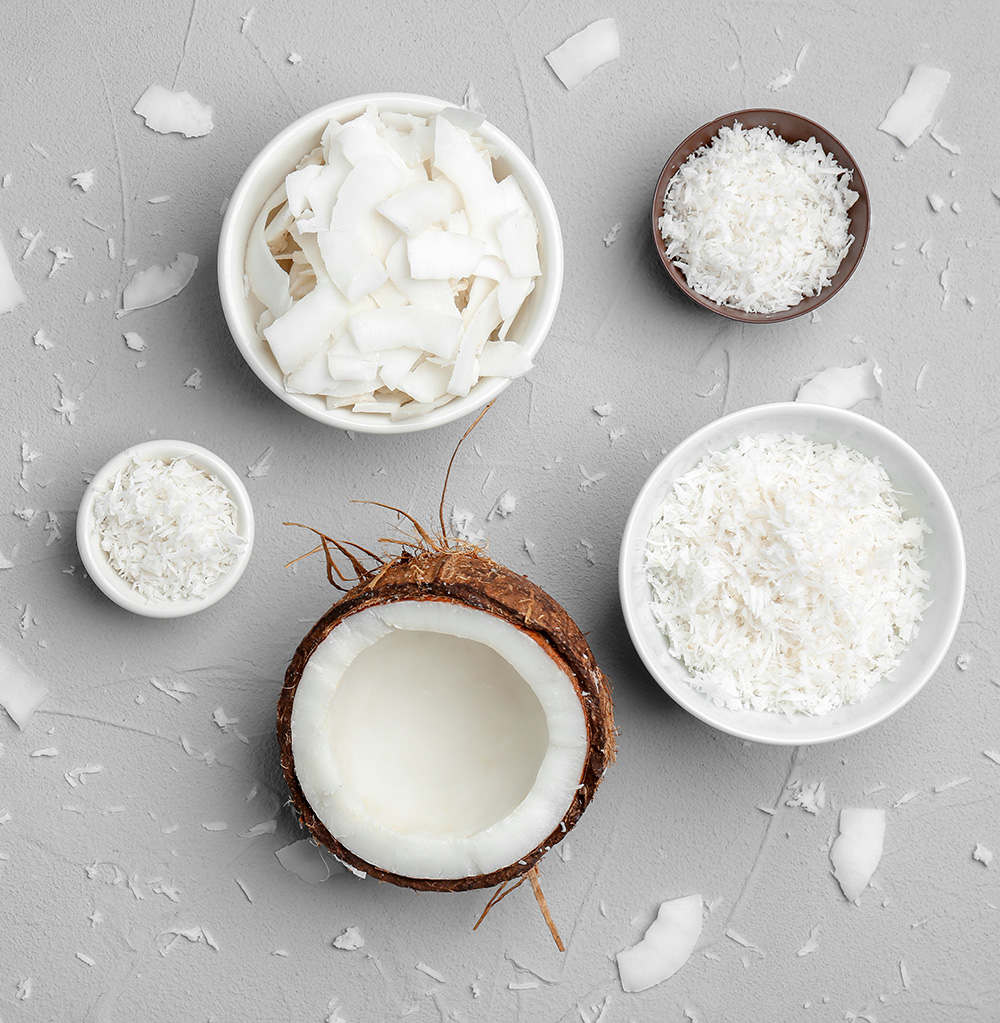 If all you have is raw coconut or you prefer to sweeten your own, you can follow this recipe by 80 Cakes on how to sweeten raw coconut. Basically, you just combine ¼ cup water and 4 teaspoons of sugar in a saucepan and bring to a simmer. Add in 1 cup of raw coconut and stir until the water is absorbed. You can use this coconut right away or lay it out on a paper towel to dry before storing.
Recipe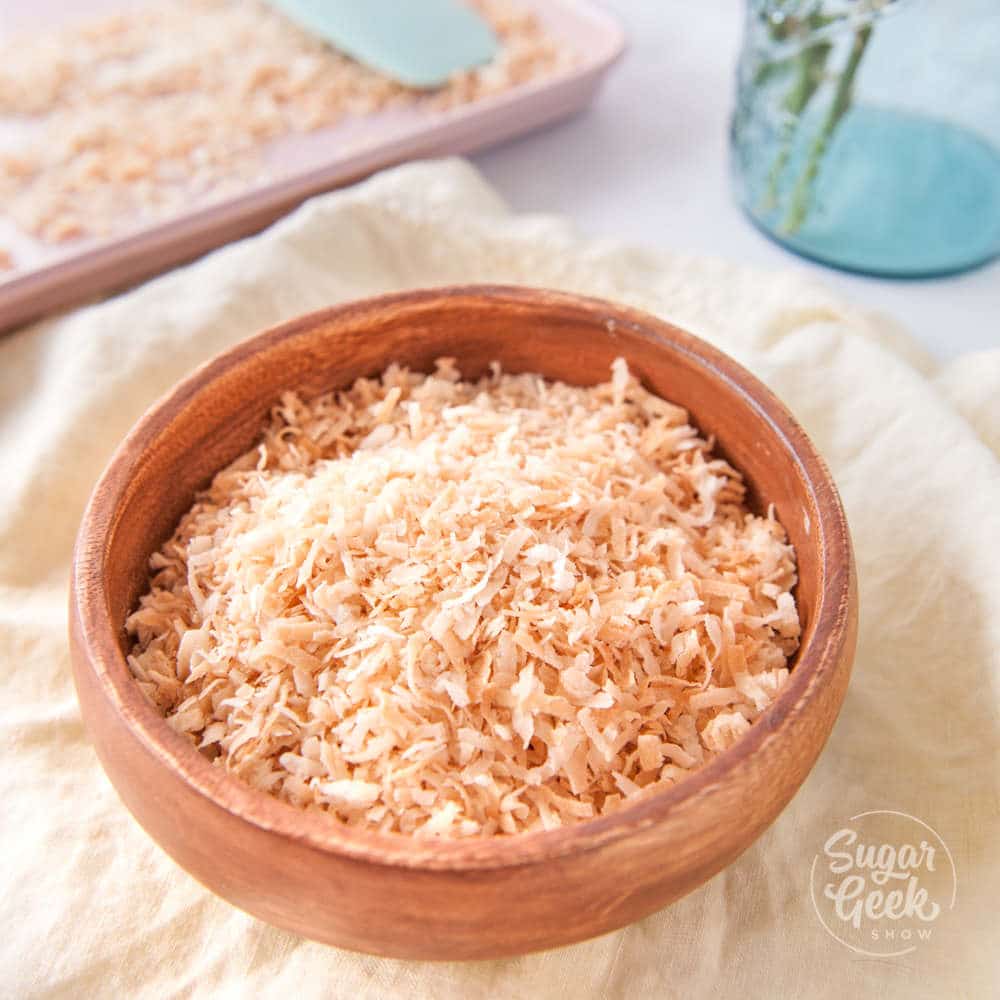 Ingredients
6

oz

sweetened flaked coconut
Instructions
How to toast coconut flakes
Preheat your oven to 350ºF

Spread coconut flakes onto a sheet pat evenly

Bake coconut for 2-3 minutes until edges just begin to turn golden brown

Stir coconut and then bake for 1-2 more minutes or until golden brown. Do not walk away or forget to set the timer or the coconut can burn.

Store coconut in an airtight container for 2-3 weeks in the fridge or freeze for 6 months.
Nutrition
Calories:
129
kcal
|
Carbohydrates:
15
g
|
Protein:
1
g
|
Fat:
8
g
|
Saturated Fat:
7
g
|
Sodium:
81
mg
|
Potassium:
102
mg
|
Fiber:
3
g
|
Sugar:
10
g
|
Calcium:
3
mg
|
Iron:
0.4
mg