Sculpted Narwhal Cake Tutorial For Beginners Is Fun And Easy To Make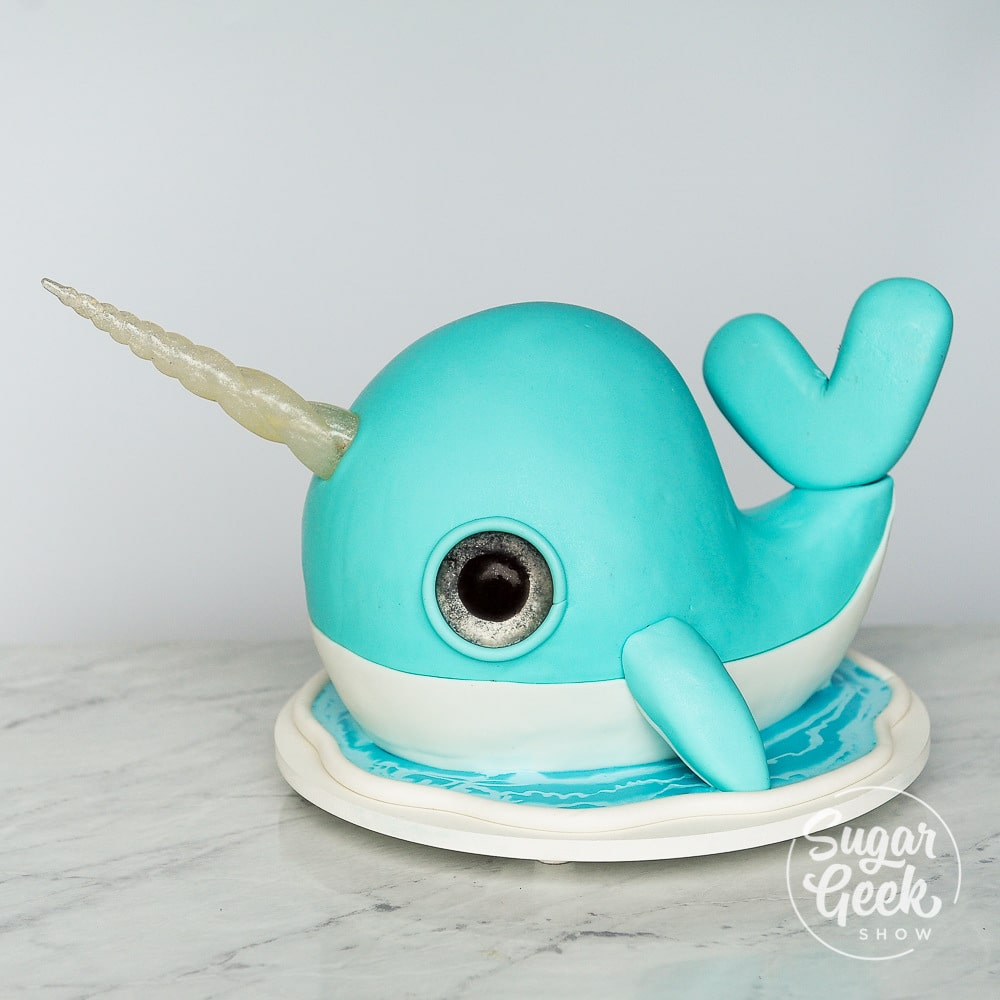 This simple narwhal cake is right on trend and a great tutorial for passionate beginner cake decorators who want to learn a little bit more about cake decorating but still keeping it simple. In this tutorial I will show you some super simple cake carving and talk about tips and tricks for covering a sculpted cake flawlessly.
We'll make a beautiful sugar horn using a mold (don't worry, it's so easy!), glitter eyes and a fun water ganache board.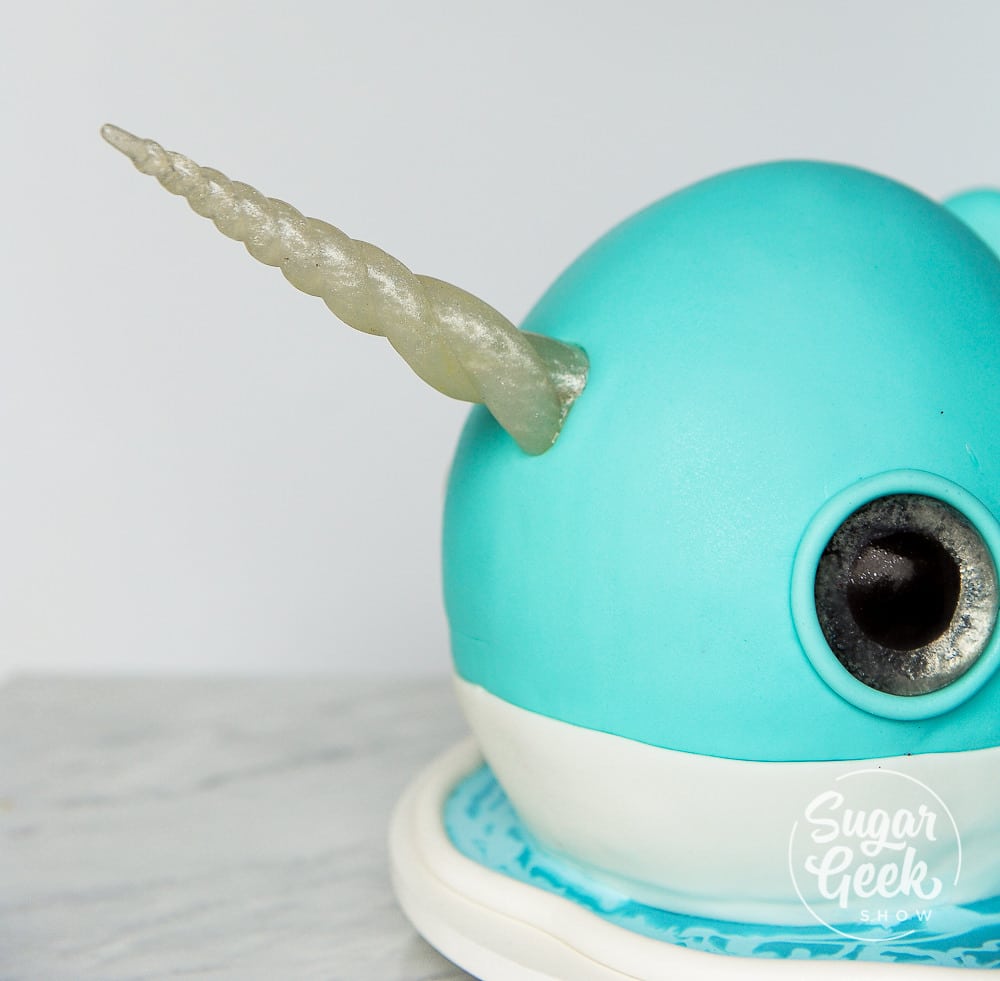 Narwhal Cake Materials List
Structure
Edible Materials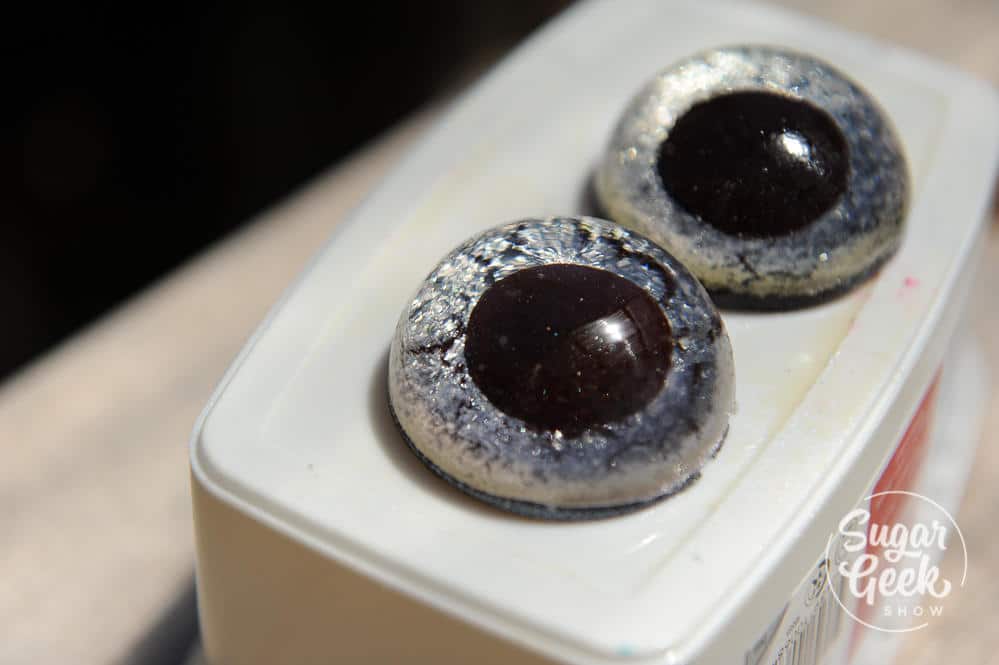 Tools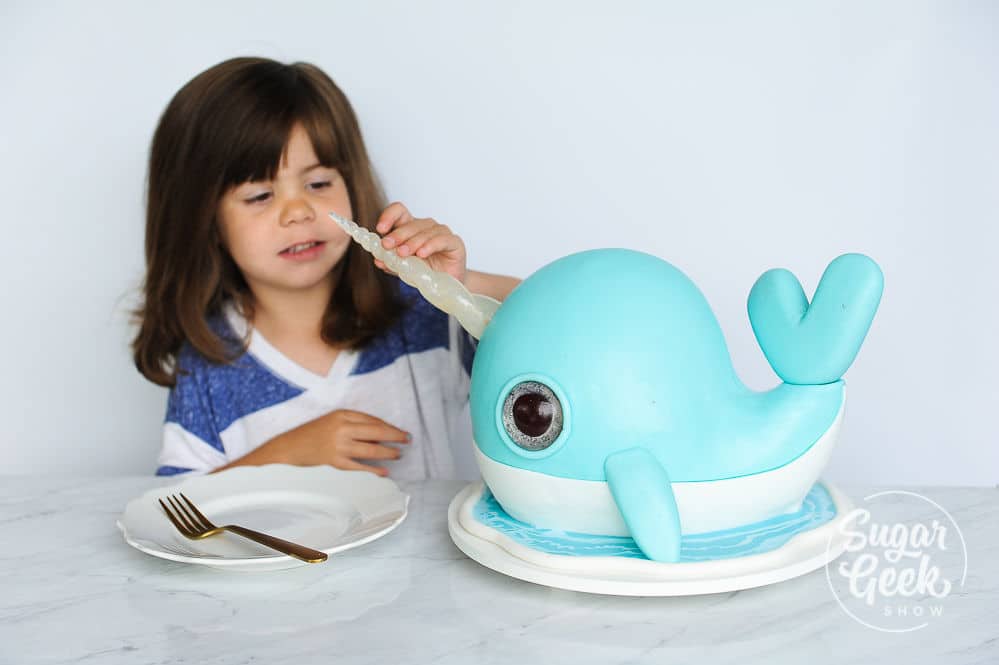 Narwhal Beanie Boo Cake
This is the first cake in my beanie boo series, cakes based off my daughter Avalon's favorite beanie boo stuffed animals. I love the shape of this beanie boo because it's very simple and basically cake shaped already so it's a great beginner cake.
Each cake in the beanie boo series progressively get's more complicated and shows you more techniques so in theory, by the time you're done watching the series you will have learned the basics of sculpting cakes and various cake structures.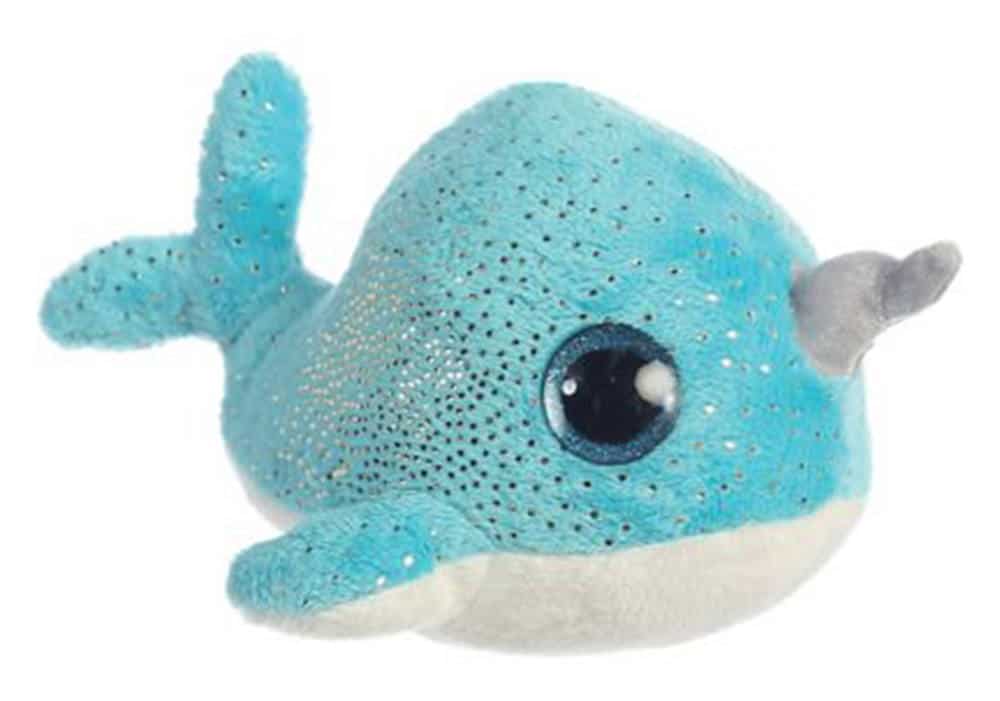 Narwhal Cake Ideas
There are a lot of narwhal cakes out there and I just had to include a few of my favorites in this post just in case you wanted to see a few different ways of making a narwhal cake.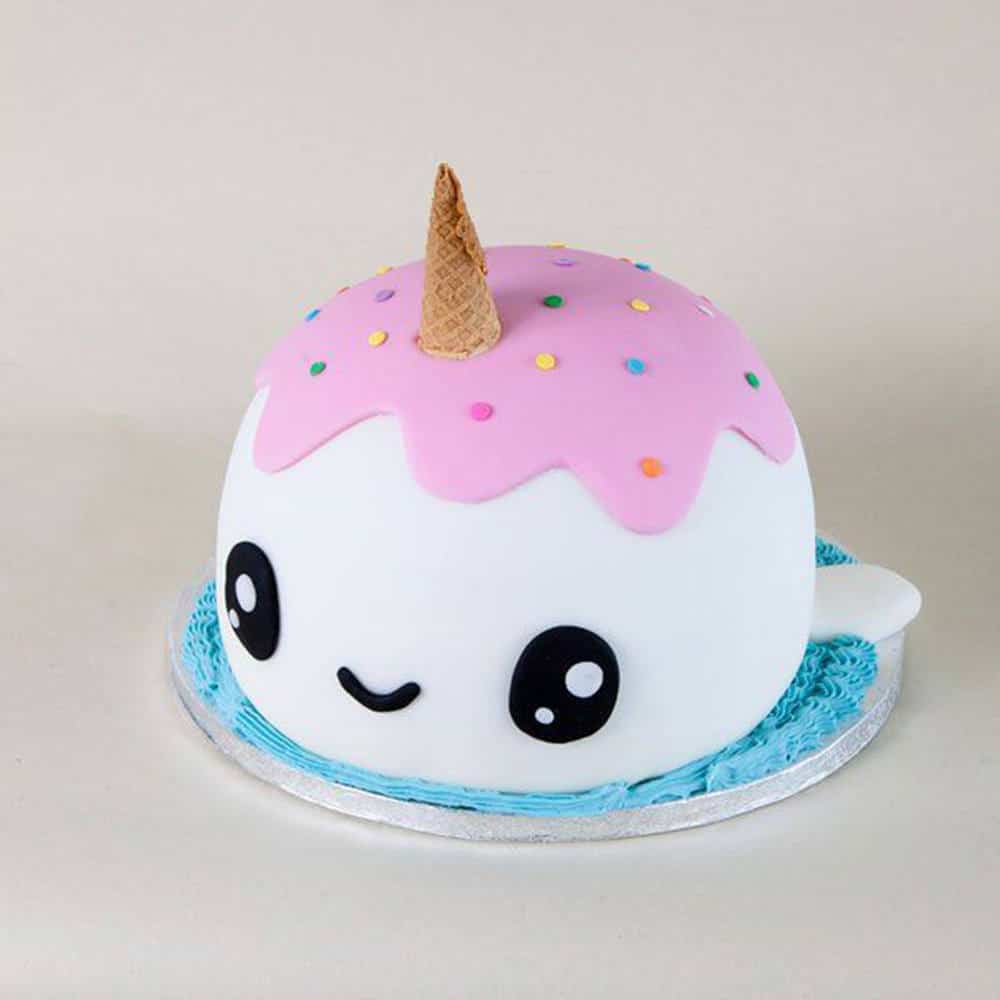 I love this adorable ice cream narwhal cake! Not sure who made it so if you know please let me know so I can tag them!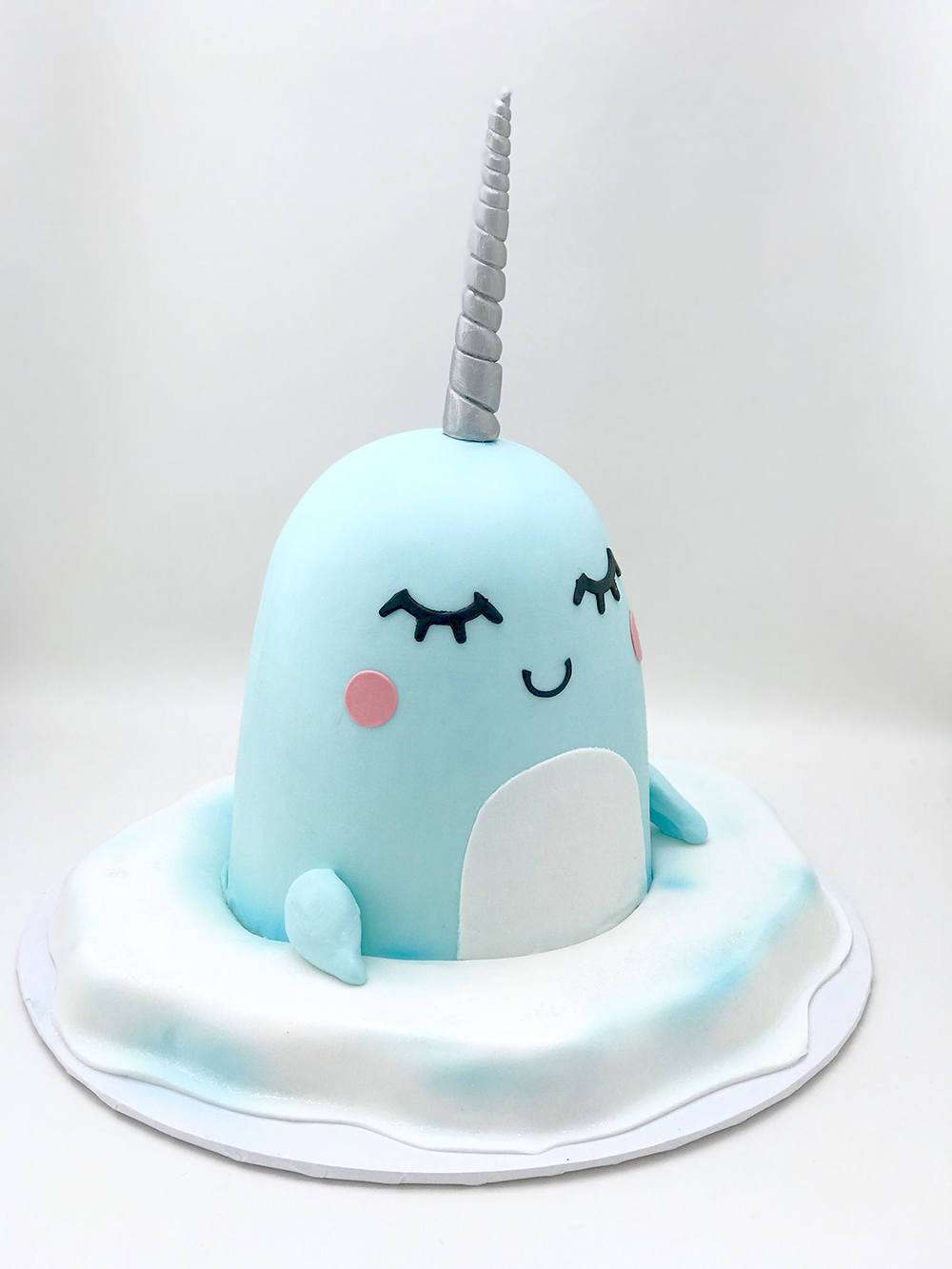 This is a super simple narwhal cake. Love the little eyelashes and sweet smile. Cake by Paris Custom Cakes.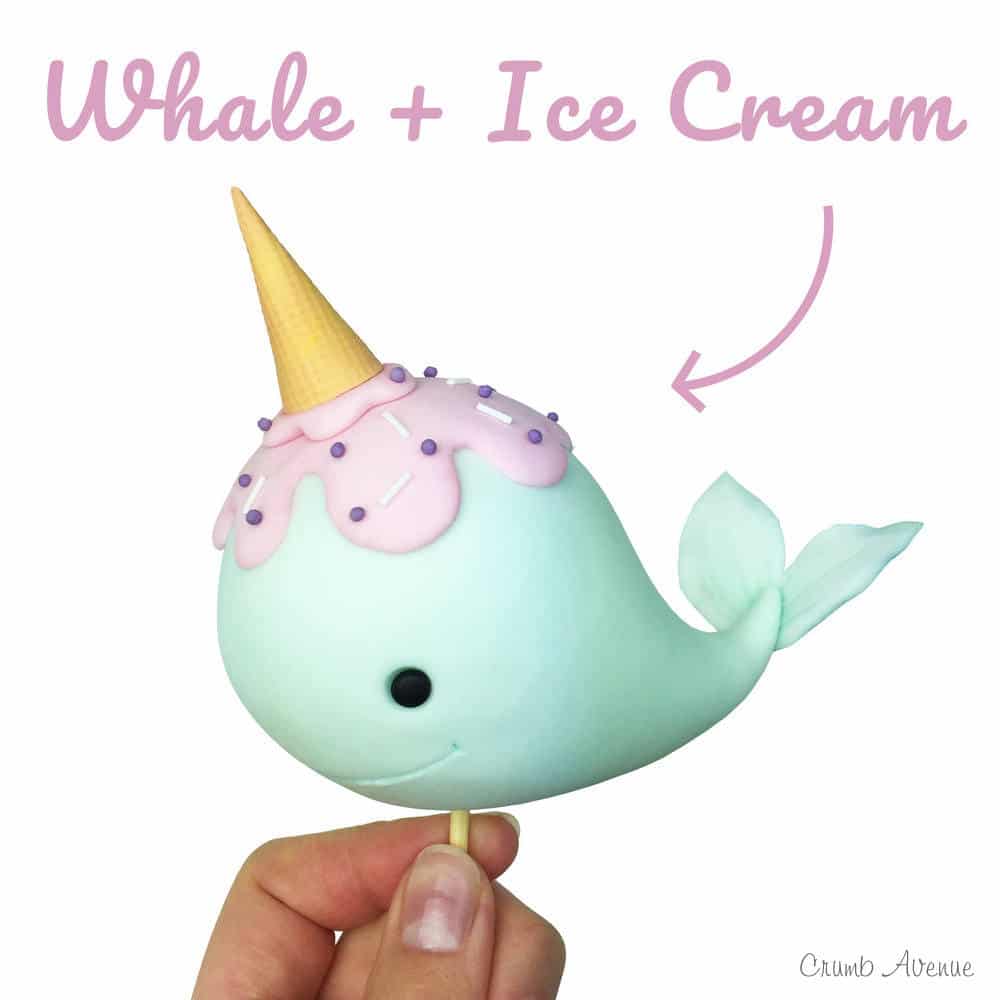 Check out this adorable free narwhal cake topper tutorial from crumb avenue!
How To Make A Narwhal Cake
So to make our narwhal cake you want to start off by baking your cakes! I used my red velvet cake because I had some extras from another project but you could use any cake recipe for this kind of cake. The carving is very minimal, just make sure your cakes are cold when you carve. Soft cake = soft butter which means more problems carving.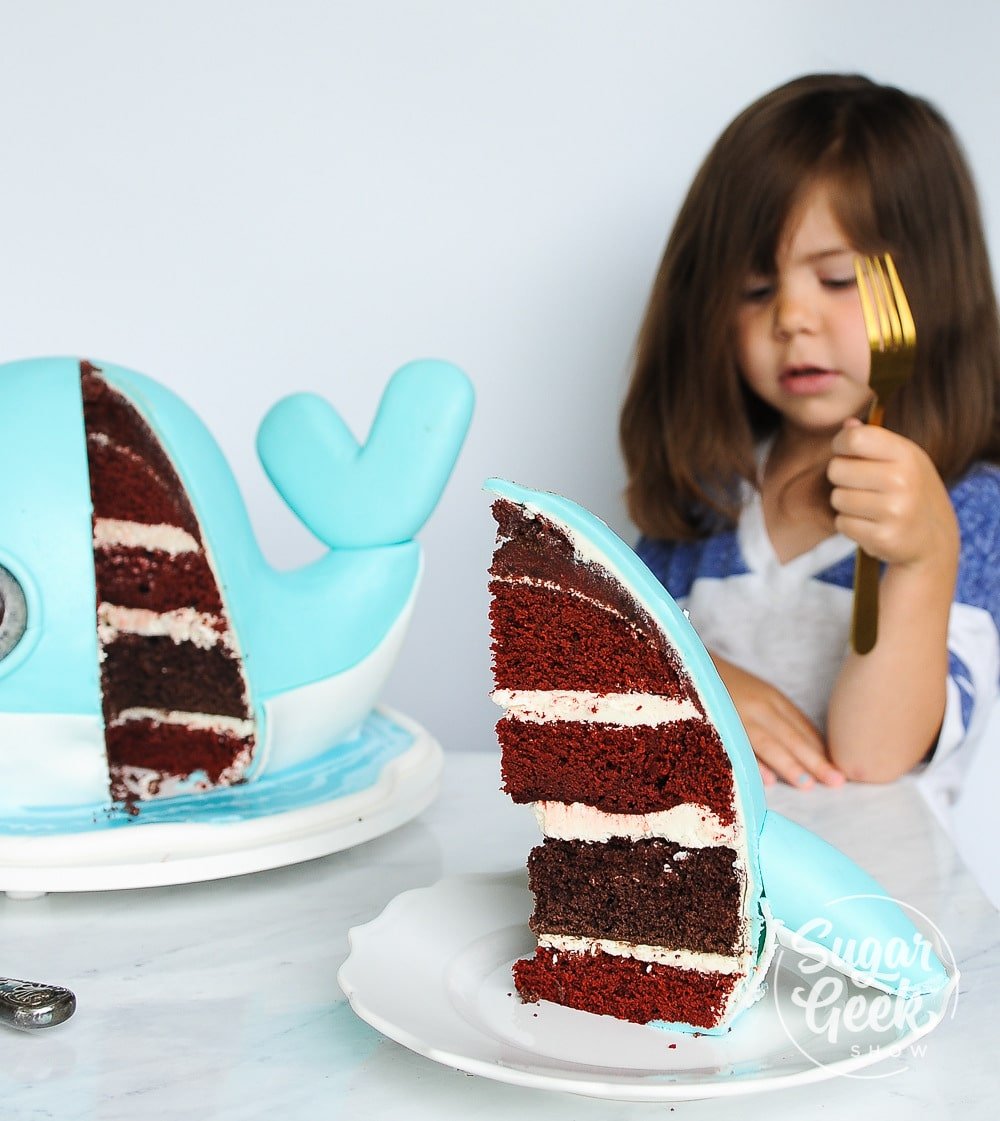 Stack your cakes with buttercream and carve them into your desired shape. I like using the cake scraps to make cake clay to build up the top of the head. Narwhals have very big heads! Probably why they are so cute!
Crumb coat your cake then smooth it down with your acetate smoother. Take care to remove any lumps or bumps so that your fondant lays very cleanly. I always chill my cakes after the final coat of buttercream so that the buttercream is nice and firm before I cover in fondant.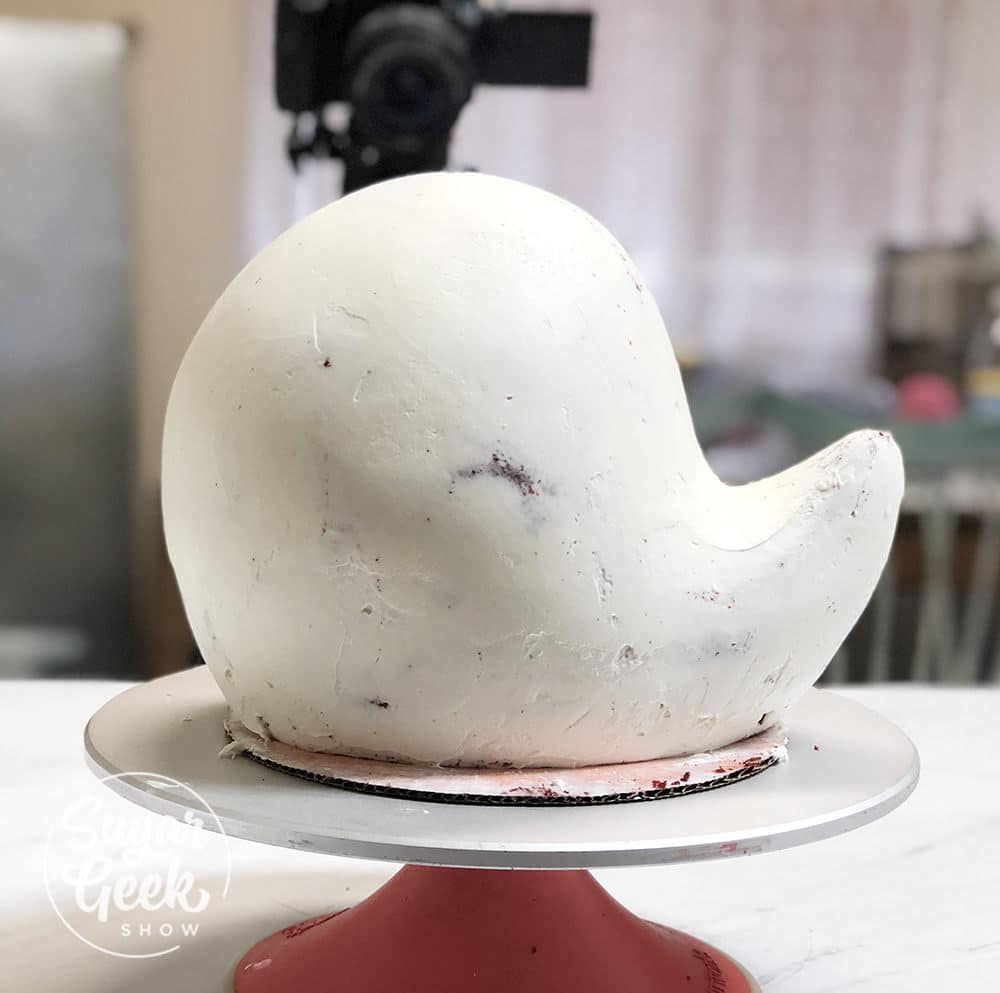 Make your narwhal tooth (yes it's a tooth!) using the simicakes unicorn horn mold and isomalt. I think I used about 10oz of isomalt. I put some edible glitter in my horn for some added sparkle but that's optional.
Cover your narwhal cake in a thin layer of light blue fondant and trim off the excess. Create a strip of white fondant for the lower part of the body. I formed some fins and a tail out of fondant as well and let it harden up before attaching to my cake. Usually 24 hours is enough time so make these on the first day and attach them on day two. If you have time, make them a few days in advance so they are nice and firm.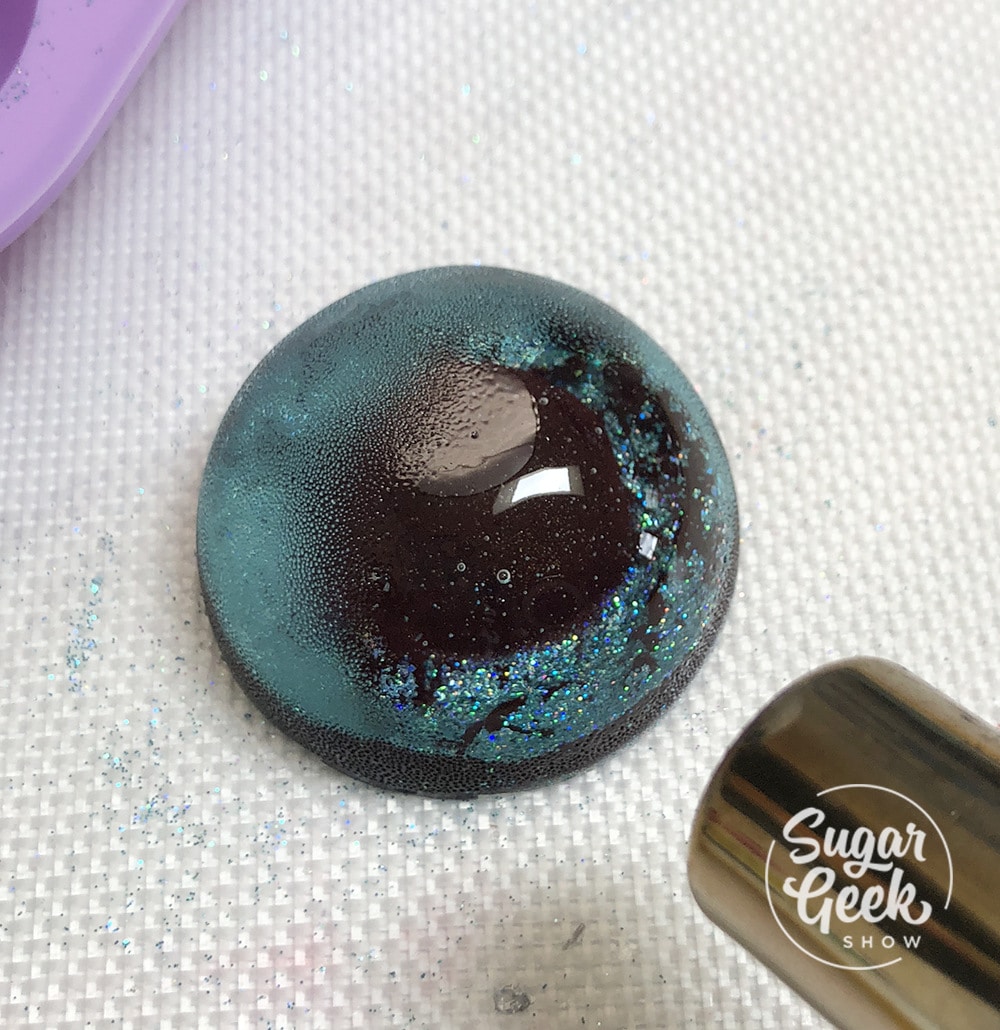 Attach the isomalt horn and glitter eyes to your cake. Mix up your water ganache and pour it onto the board. Don't forget a rolled snake of white fondant for the border so the ganache doesn't drip out. Attach your fins and tails and you're done!
Super cute and easy narwhal cake. Be sure to watch the full video tutorial on how to make a narwhal cake below and if you liked this tutorial, please leave us a comment!