This fondant recipe is a favorite amongst hobby bakers and professional bakers alike. Soft, smooth, easy to. work with and so delicious! This fondant recipe is so good you won't ever have to buy expensive fondant again.
My fondant recipe (LMF fondant) was one of the first ever published back in 2010 back when I was still Artisan Cake Company and is still my most shared recipe.
Fondant is basically the edible playdough your eight-year-old self always wanted. If regular fondant is edible playdough then marshmallow fondant is edible clay. It's much more versatile, easier to use and much tastier (I don't recommend you eat clay though).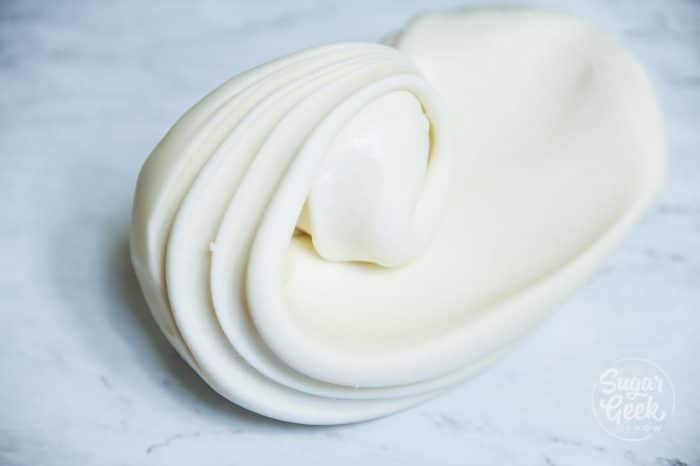 Marshmallow Fondant vs Regular Fondant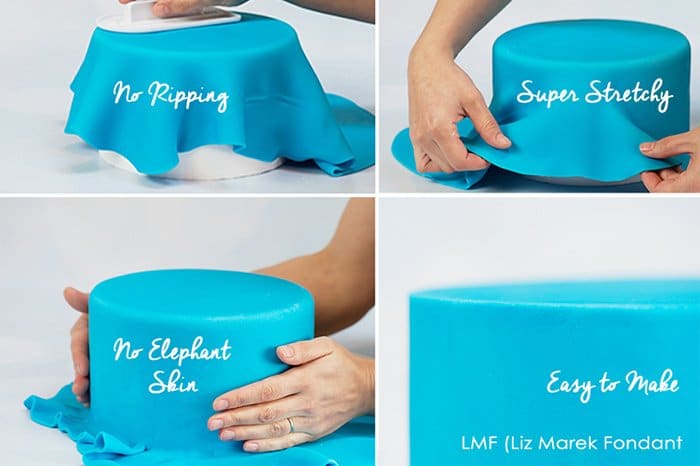 When I first started cake decorating as a hobby in 2008, the only fondant I knew about was Wilton. I didn't even know other brands of fondant existed.  I didn't know it was hard to use because it was all I was used to. I just assumed it took 2-3 tries to cover a cake. This was also before social media and facebook groups so most of my caking came from pure struggle.
The first time ever attempted to make fondant was out of pure necessity. I had took on a last minute order and suddenly found myself without enough fondant to get me through my project! Cue panic mode! I looked up a recipe on how to make fondant and it required a ton of cooking and ingredients I didn't have. Ok strike one. I checked another "easy homemade fondant" recipe that only required two ingredients. Marshmallows and powdered sugar. EPIC FAIL. It cracked, tore and was really oily? Not sure how that is even possible. In desperation, I combined the failed fondant with about ½ pound of leftover wilton fondant. I mixed it up, rolled it out and was AMAZED at how easily it covered the cake! No tearing, no pock marks, no bubbles! And that's how my famous fondant recipe was born.
For even better results, try putting this fondant over the top of our white cake recipe and see how delicious the two work together.
Why Are You Adding Fondant To Fondant?

I get that question a lot. I get it. It seems a little backward to add fondant to a fondant recipe but hear me out.
It is possible to make marshmallow fondant without adding the pre-made fondant BUT it won't be as stretchy. It just won't. I know lot's of people who make marshmallow fondant without pre-made but it just doesn't perform as well and you're here to learn about the BEST homemade fondant out there right?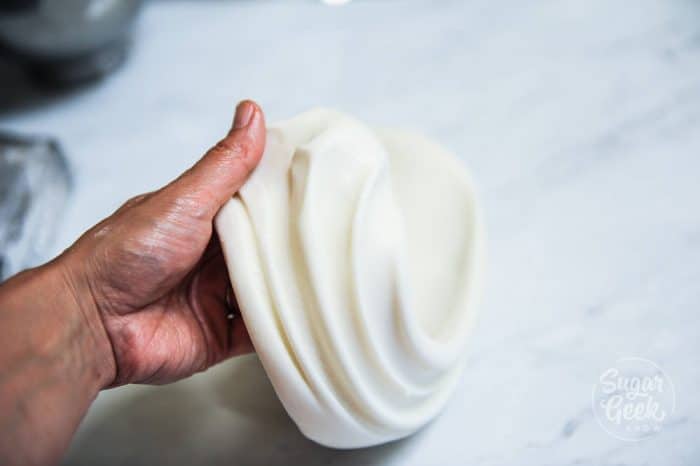 The reason for adding in the pre-made fondant is to improve the workability of the homemade fondant and you're basically making a cheap batch of fondant that may not perform or taste very good into a larger batch of high-quality, super yummy fondant.
What Is Fondant Made Of?
Store bought fondant can be made of many things but in general, it's made from sugar, flavorings and some sort of gum (to make it stretchy). Depending on the exact combination, your fondant texture can range from soft and sticky to chewy or even tough! I often tell anyone who says they don't like the taste of fondant that just likes cheap grocery store chocolate compared to couverture, quality matters. Not all fondant is made the same!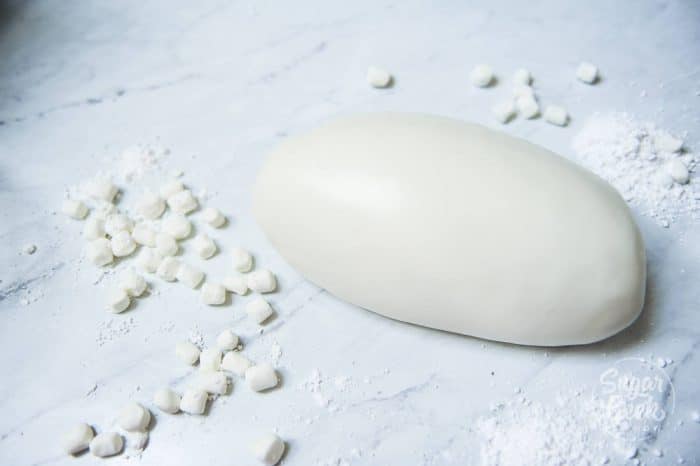 Anyone can tell you that good fondant DOES exist.
Marshmallow fondant doesn't have that many ingredients. Marshmallows provide the main structure. Marshmallows contain mostly sugar and gelatin. A little bit of vegetable shortening helps the fondant from drying out. The best part is that LMF works best when you use really cheap marshmallows which brings the price per batch down even further.
Does Fondant Really Taste Bad?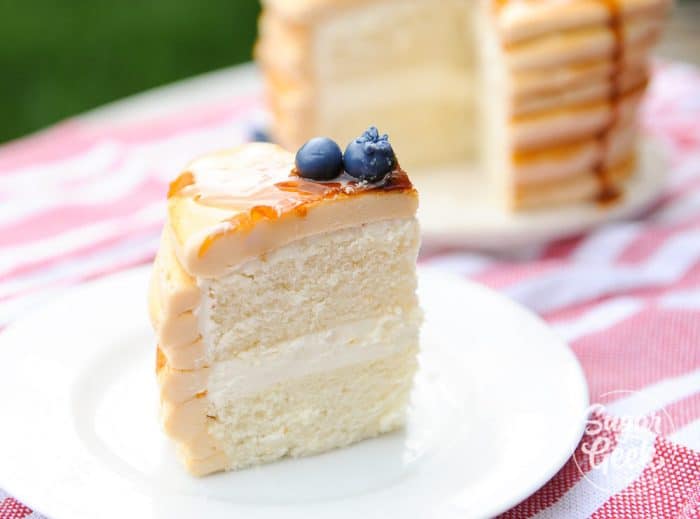 Fondant is one of those things that my clients used to tell me they HATED right before a wedding cake tasting. I would smile and nod and say "ok" but I knew that once they tasted my homemade marshmallow fondant recipe (dubbed LMF by fans) I would have them hooked. Nothing was more satisfying than handing them that little cutout of fondant and seeing the look on their face go from "I'm definitely not going to like this" to pure shock, then a little more chewing, a big smile, then finally "OMG this is really good!"
BOOM.
My marshmallow fondant has been my secret weapon for years and now it can be yours too.
Easy Fondant Recipe For Beginners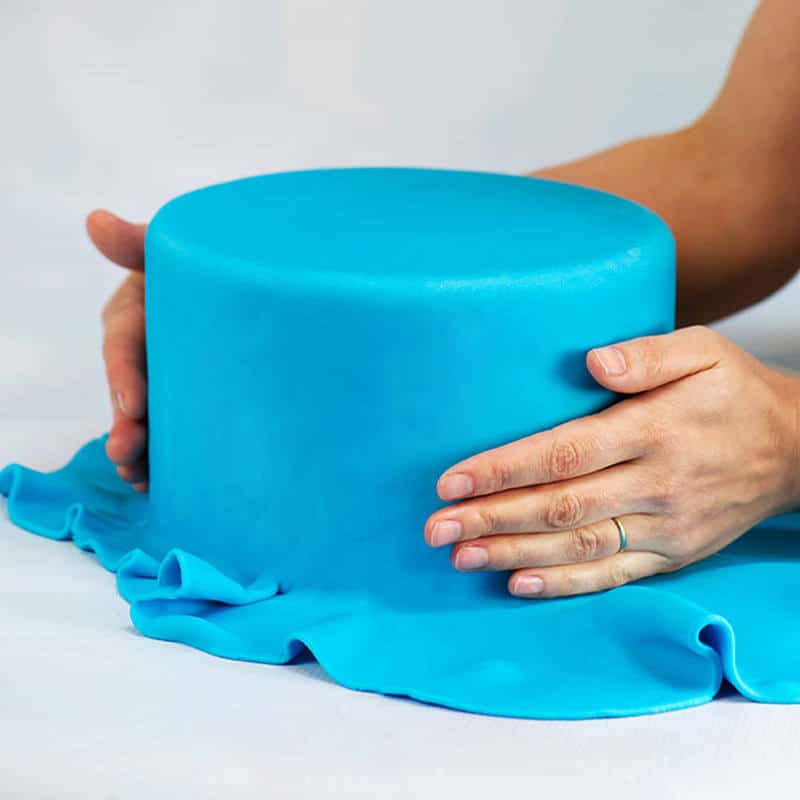 So you want to work with fondant but you're scared! I get it! A lot of beginners are nervous to work with fondant because they have heard how difficult it can be to work with! But you know what? The secret to success really is in making it yourself. If you are getting cracking, tearing, elephant skin, pockmarks, bubbles or even dryness, you're probably using store-bought fondant that is just plain bad.
If you really want to learn all about the basics of decorating cakes you can watch our series on Sugar Geek Show and if that doesn't hook you, our wedding cake basics series will!
This recipe is easy to make, doesn't take any fancy ingredients and works best right after you make it (still warm).
Can You Make Fondant Without Marshmallows?
One of the coolest things that ever came from my LMF recipe has probably been DKF (Danettes Kosher Fondant). My friend Danette can't eat gelatin so she devised a fondant recipe that is just as easy to make as LMF but uses marshmallow fluff instead of cheap marshmallows. It works just as well and is kosher!
Tips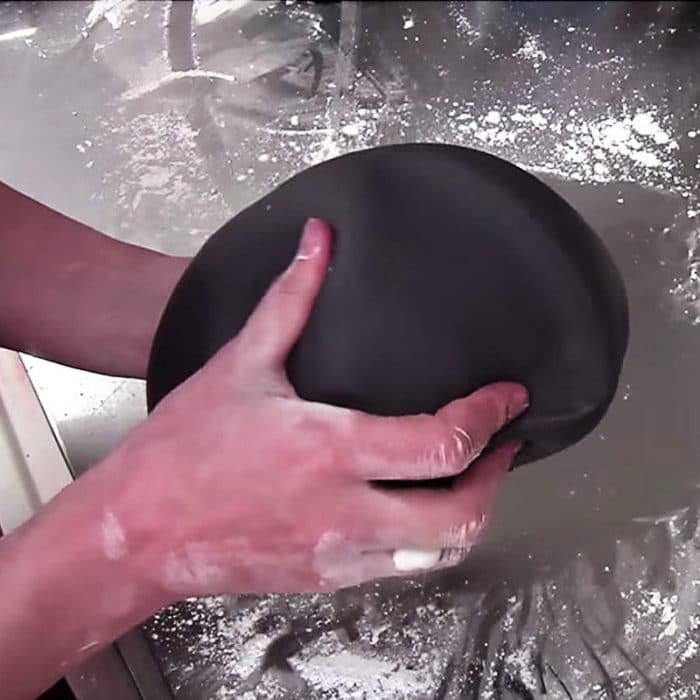 Here are some other tips for working with homemade fondant. You can learn more about the basics of cake decorating in our basic cake decorating series.
Roll your fondant thin. ⅛" is a good place to be so that your fondant doesn't tear, you can get those sharp edges and you get the most out of one batch.
Chill your cakes before you cover them. Make sure your buttercream or ganache is nice and cold (but not frozen) before you cover the cake for best results.
Roll your fondant out bigger than you need. A common beginner mistake is rolling out the fondant too small and then you get tons of ruffles and tears around the base of the cake. If you roll out a bigger piece, it practically covers itself.
Condition your fondant before you use it. Unless you just made it, then always warm your fondant and knead it well until it's nice and stretchy. Cold fondant likes to tear.
If you have multiple tiers to cover, cover the largest one first and make your way down to the smallest to get the most out of your fondant. One batch of LMF will cover a 10"-8"-6" round with a little bit leftover if you roll it out to ⅛" thick.
How Do You Color Fondant?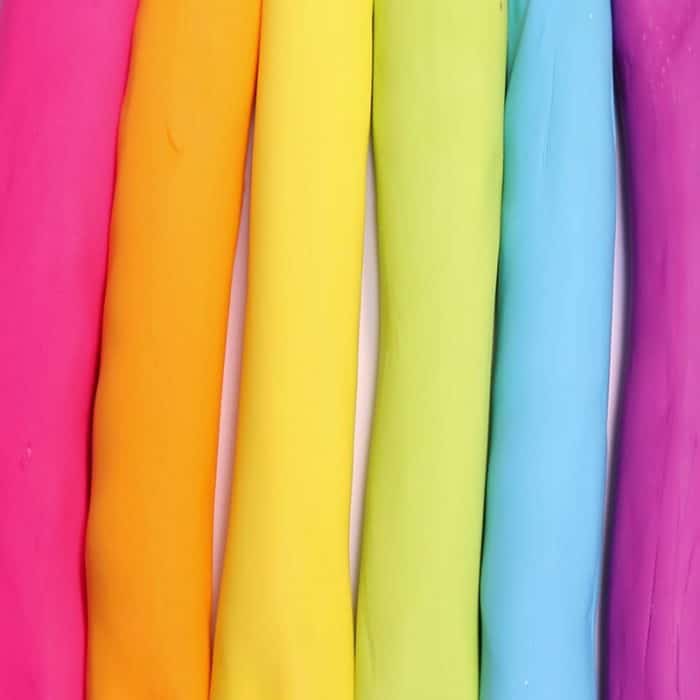 Once you master making your delicious homemade fondant recipe, you might want to color your fondant recipe. The key here is making sure you don't use too much food coloring. If you use too much it could cause ruin the consistency of your fondant and it will look like it it has little holes in it.
If you want a light color of fondant you can simply add a little color to your white fondant but if you want a super bright color or dark colors like black fondant or red fondant then you need to add the color during the process of making it for best results.
Tools
Kitchenaid mixer When I first started decorating, I had a simple second-hand KitchenAid. That's all you really need! This recipe works best when made in the classic size.
How To Make Fondant
Microwave 1 lb of marshmallows in 30-second bursts until fully melted
Add your water and pour melted marshmallows into the bowl of a stand mixer with the dough hook attached
Add in your vegetable shortening
Start adding in all your powdered sugar one cup at a time, leave one cup out
Let your fondant mix on low until smooth, this can take 5 minutes or so
Scrape the fondant out of the bowl with a spatula into your bowl of remaining powdered sugar
Knead the mixture until all the powdered sugar is incorporated
Heat up your store bought fondant for 30 seconds and add it to the marshmallow fondant
Knead until fondant can be stretched like taffy without breaking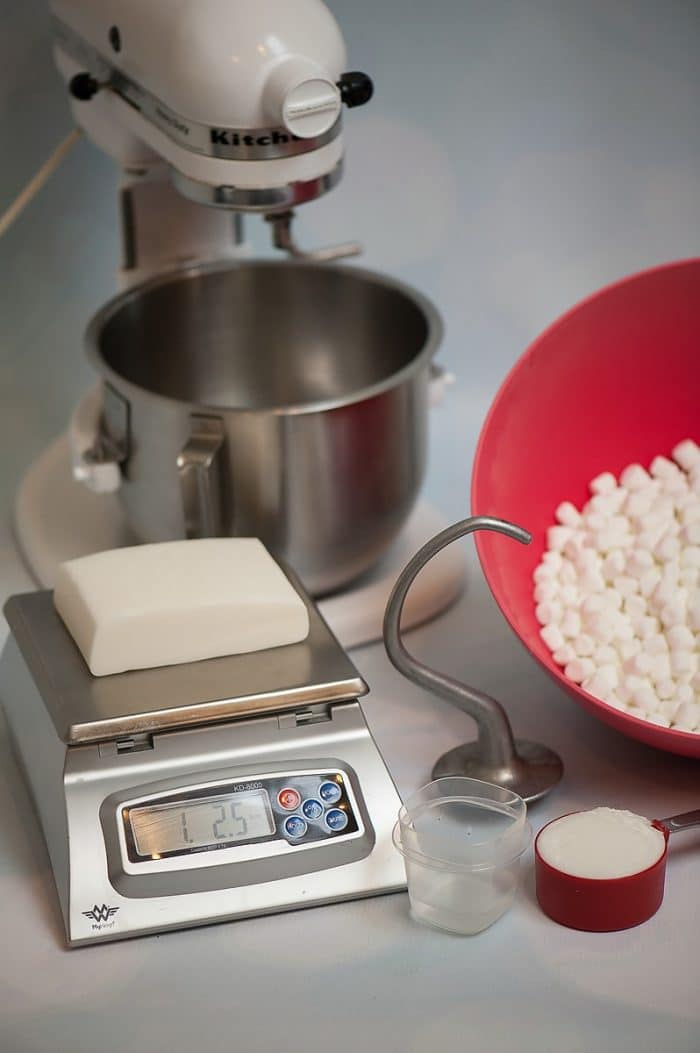 To make this recipe, you'll need a little store bought fondant. It doesn't have to be Wilton but that's what I have available here and is super cheap BUT you can get it for even cheaper if you use a coupon. I get my fondant from either Jo-Anns or Michaels and there is always a coupon either online or in the app. You're going to want to buy the big box (5 lbs) and then use a coupon to get 40% off. You can sign up to get coupons right in the app or on the website. Each 5 lb box will make FOUR batches of fondant and is much cheaper to buy the big box than to buy one small box.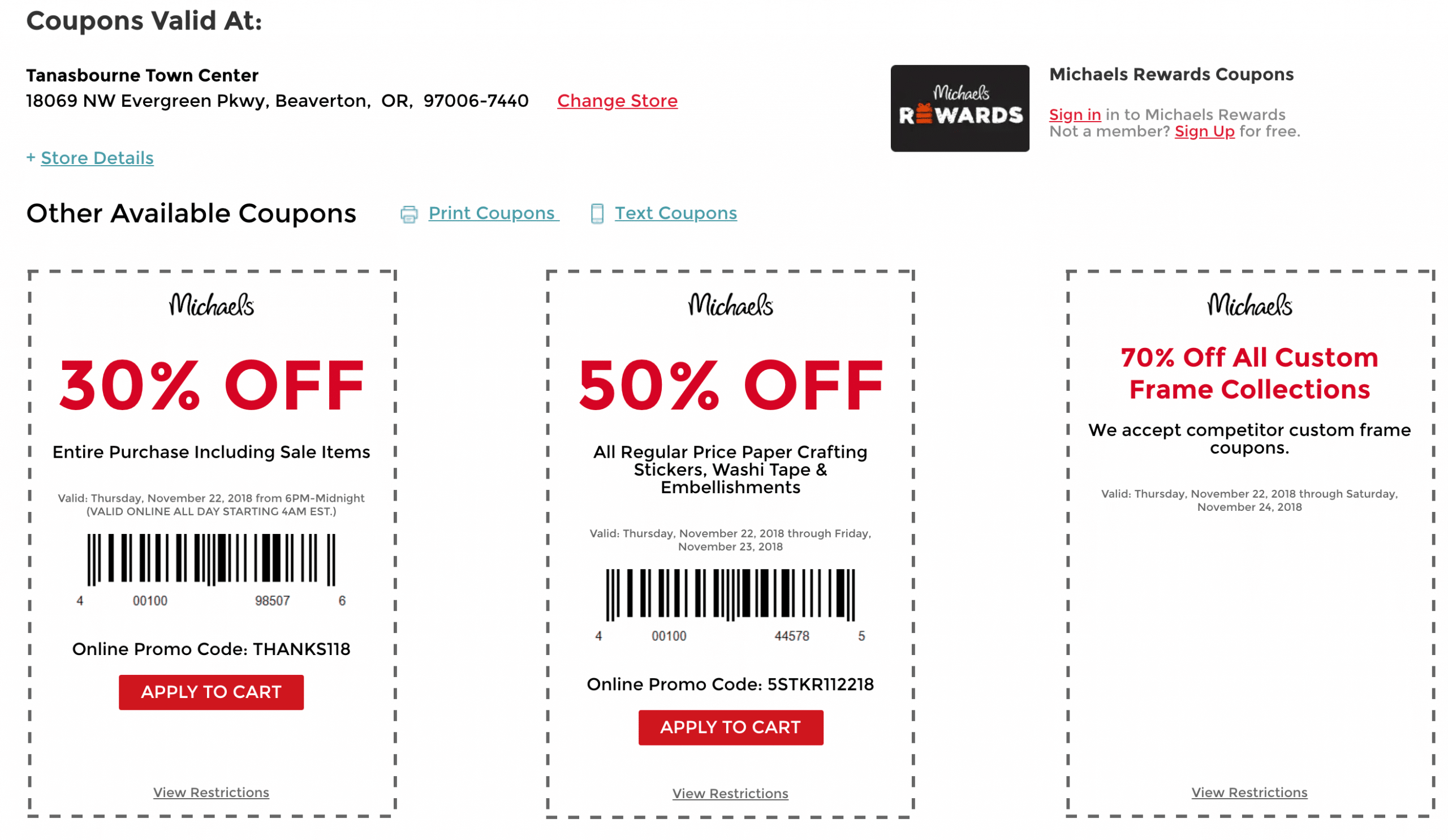 You can also buy fondant on Amazon and sometimes it's cheaper than buying it in person even with a coupon and you get free shipping with Amazon Prime.
Next thing is the marshmallows. I buy mine from Winco but if you don't have a Winco, just look for the cheap store brand marshmallows. Jet-puff tends to be too tough for me and dry. You'll need a 1 lb bag. At my Winco one bag costs .87!
Those are the main ingredients of making marshmallow fondant that tastes amazing and doesn't tear or get dried out. If you have a question go ahead and leave it in the comments for me and don't forget to watch the video in the recipe to see how I make my marshmallow fondant recipe.
Other recipes you'll love
The best vanilla cake recipe
How to cover a cake in fondant
Easy buttercream frosting recipe
Recipe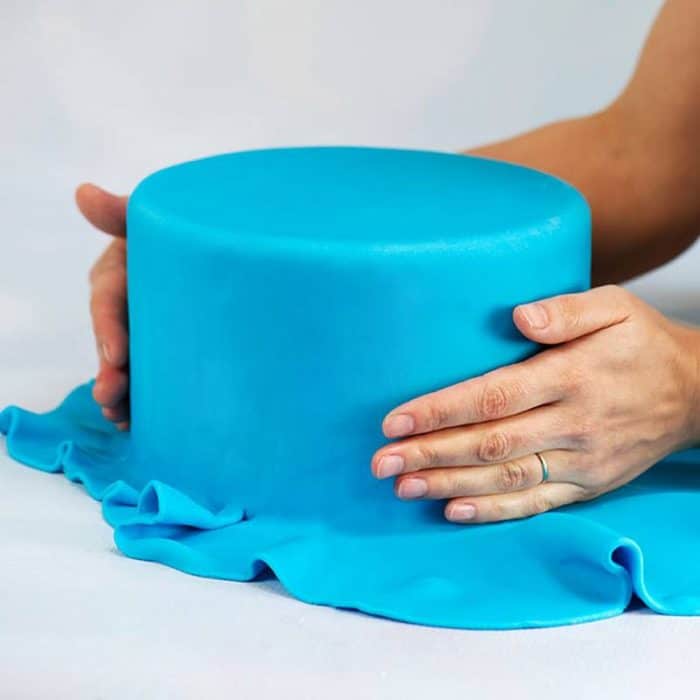 Ingredients
Ingredients
32

oz

powdered sugar

sifted (also called icing sugar, confectionary sugar)

16

oz

marshmallows

WinCo, Hy-Top, Aldi, and Campfire brands work best

20

oz

Wilton fondant

Satin Ice fondant will also work

2

tablespoon

warm water

For dark colors, use 1 tablespoon warm water and 1 tablespoon food color gel

4

oz

vegetable shortening

Also called white vegetable fat, trex, copha
Instructions
How to make fondant
Sift the powdered sugar and set aside in a large bowl.

Place vegetable shortening in a stand mixer bowl.

Heat marshmallows for 40 seconds in the microwave on high (or on stove top). Stir with spoon.

Place marshmallows back into microwave and heat for another 30 seconds (or on stove top). Stir with spoon.

Heat marshmallows (last time!) for 30 seconds in the microwave (or on stove top).

Marshmallows should be ooey-gooey at this point and ready to be added to the mixer bowl. Pour your water on top of the marshmallows to get them to release from the sides of the bowl. Pour into bowl with vegetable shortening

Turn stand mixer on lowest setting (setting 1 on Kitchenaid stand mixers) with dough hook attachment

Add in half of your sifted powdered sugar, a measuring cup at a time, and let mix for 2 minutes. It will be really rough looking at first

Don't stop mixing until it's sticking to the sides of the bowl and looks smooth. Add in another cup of powdered sugar.

Pull fondant off the dough hook attachment by putting vegetable shortening on your fingers and pulling it off the hook.

Take the soft mixture out of the bowl and put it into the large bowl with the rest of the powdered sugar.

Warm the Wilton fondant in the microwave for 40 seconds and add to the large bowl with the powdered sugar and marshmallow mix.

Knead until powdered sugar, marshmallows and Wilton fondant is mostly incorporated. You may not use all of the powdered sugar depending on your climate and that is completely fine.

Pull fondant like taffy until it is stretchy and smooth. If there are still rough spots or it's tearing, put everything back in the microwave for 30-40 seconds to make it really hot and pull like taffy with shortening on your hands until it pulls without breaking

Store in a zip-lock bag at room temperature. Fondant will keep for months in a zip-lock bag. To use again, reheat and knead well until stretchy before each use. You can add color as desired but for dark colors, you should add them during the mixing process or you could get a sticky mess.
Nutrition
Calories:
1469
kcal
|
Carbohydrates:
318
g
|
Protein:
2
g
|
Fat:
25
g
|
Saturated Fat:
6
g
|
Sodium:
96
mg
|
Sugar:
287
g
|
Calcium:
3
mg
|
Iron:
0.4
mg