Recipe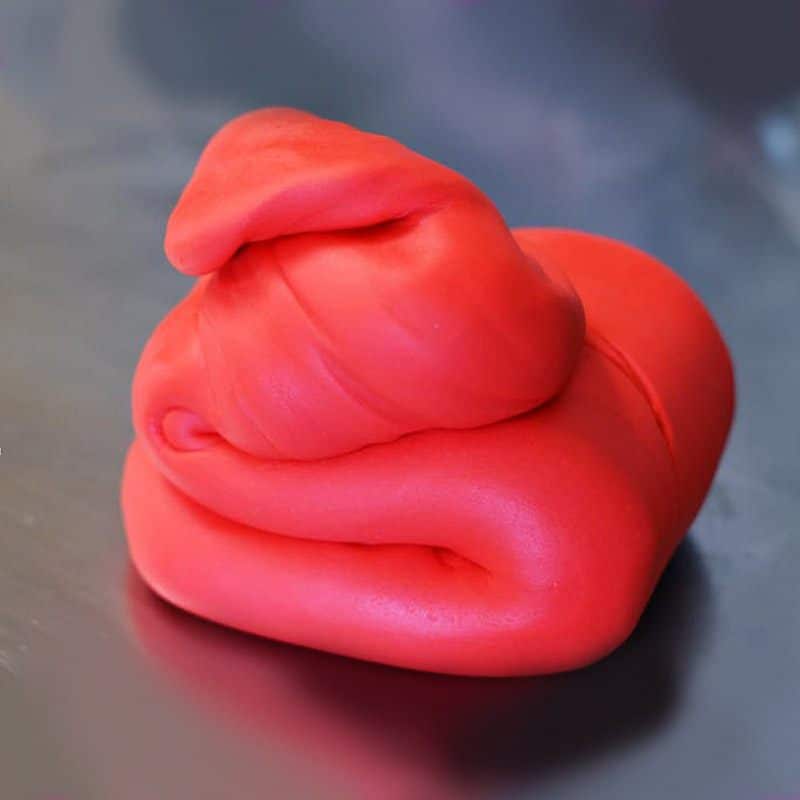 Ingredients
Ingredients
2

lbs

sifted powdered sugar

you may not use all the powdered sugar depending on your area, that is okay

1

lb

mini-marshmallows

Hy-Top, Walmart, or Haribo brand

1

tablespoon

water

use only 1 tablespoon if it is very humid in your area

1

tablespoon

red Americolor food color gel

½

cup

vegetable shortening

white vegetable fat, trex

1.25

lbs

Wilton fondant

Satin ice fondant also works
Instructions
Instructions
Sift the powdered sugar and set aside in a large bowl.

Place vegetable shortening in a stand mixer bowl.

Heat marshmallows for 40 seconds in the microwave on high (or on stove top). Stir with spoon.

Place marshmallows back into microwave and heat for another 30 seconds (or on stove top). Stir with spoon.

Heat marshmallows (last time!) for 30 seconds in the microwave (or on stove top).

Marshmallows should be ooey-gooey at this point and ready to be added to the mixer bowl.

Turn stand mixer on lowest setting (setting 1 on Kitchenaid stand mixers).

Add in half of your sifted powdered sugar, a measuring cup at a time, and let mix for 2 minutes.

Take the soft mixture out of the bowl and put it into the large bowl with the rest of the powdered sugar.

Warm the Wilton fondant in the microwave for 40 seconds and add to the large bowl with the powdered sugar and marshmallow mix.

Knead until powdered sugar, marshmallows and Wilton fondant is mostly incorporated. You may not use all of the powdered sugar depending on your climate and that is completely fine.

Pull fondant like taffy until it is stretchy and smooth.

Store in a zip-lock bag at room temperature. Fondant will keep for months in a zip-lock bag. To use again, reheat and knead well until stretchy before each use. You can add color as desired but for dark colors, you should add them during the mixing process or you could get a sticky mess.
Nutrition
Calories:
5877
kcal
|
Carbohydrates:
1273
g
|
Protein:
8
g
|
Fat:
103
g
|
Saturated Fat:
25
g
|
Sodium:
385
mg
|
Sugar:
1148
g
|
Calcium:
14
mg
|
Iron:
1.6
mg
Skill level: Newb
Making red fondant can be tricky but this easy tutorial teaches you how to make perfect, rich, red fondant every time.