The best almond paste recipe made with sugar, water, butter and a little corn syrup tastes amazing and is more cost-effective than store-bought
Make your own homemade almond paste and never buy from the store again! It tastes better and can be made in 10 minutes flat. Almond paste is commonly used in pastries like frangipane tarts, bearclaws and toscaner squares.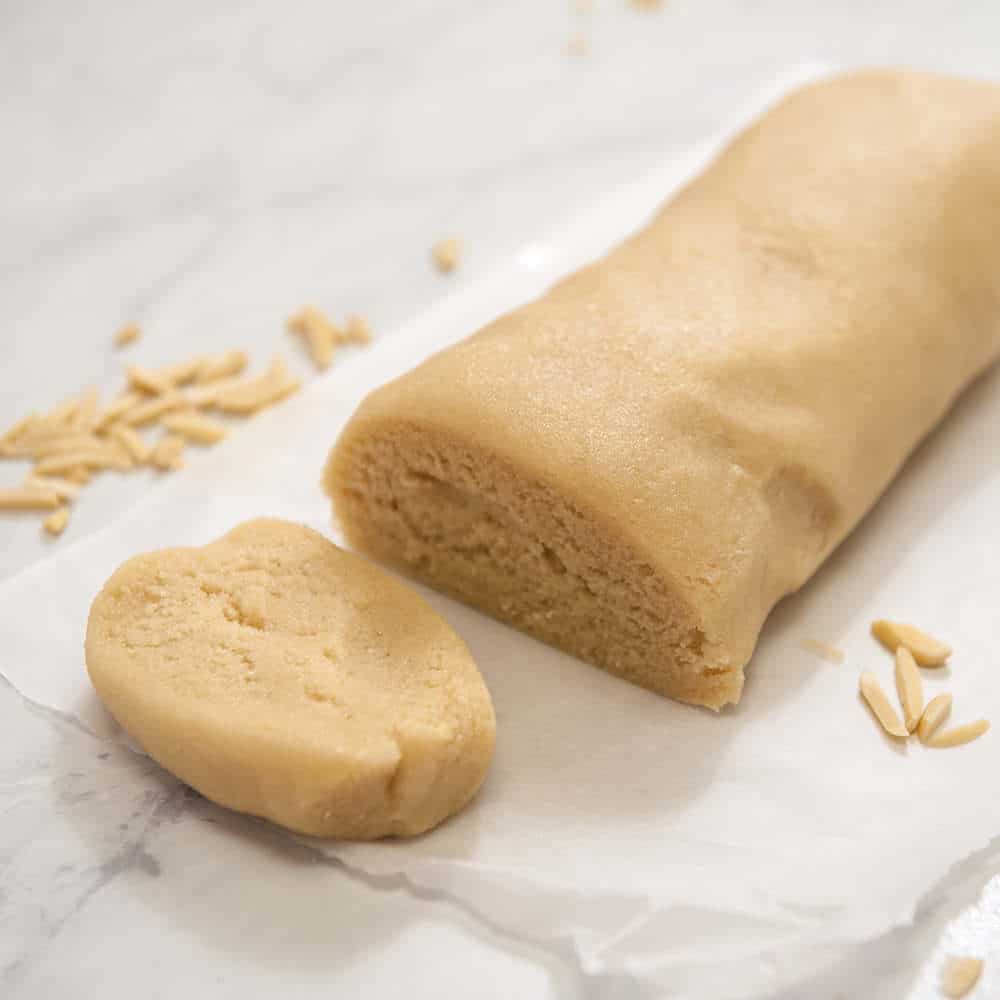 Almond paste can be very expensive to buy. It's about $10 for 2 ounces in the grocery store. Obviously, if you buy it in bulk, it's less expensive but unless you're baking with almond paste a lot, it might not be worth it. To save the most money, I used slivered blanched almonds that I bought in the bulk section of winco which cost less than $6 for a whole pound.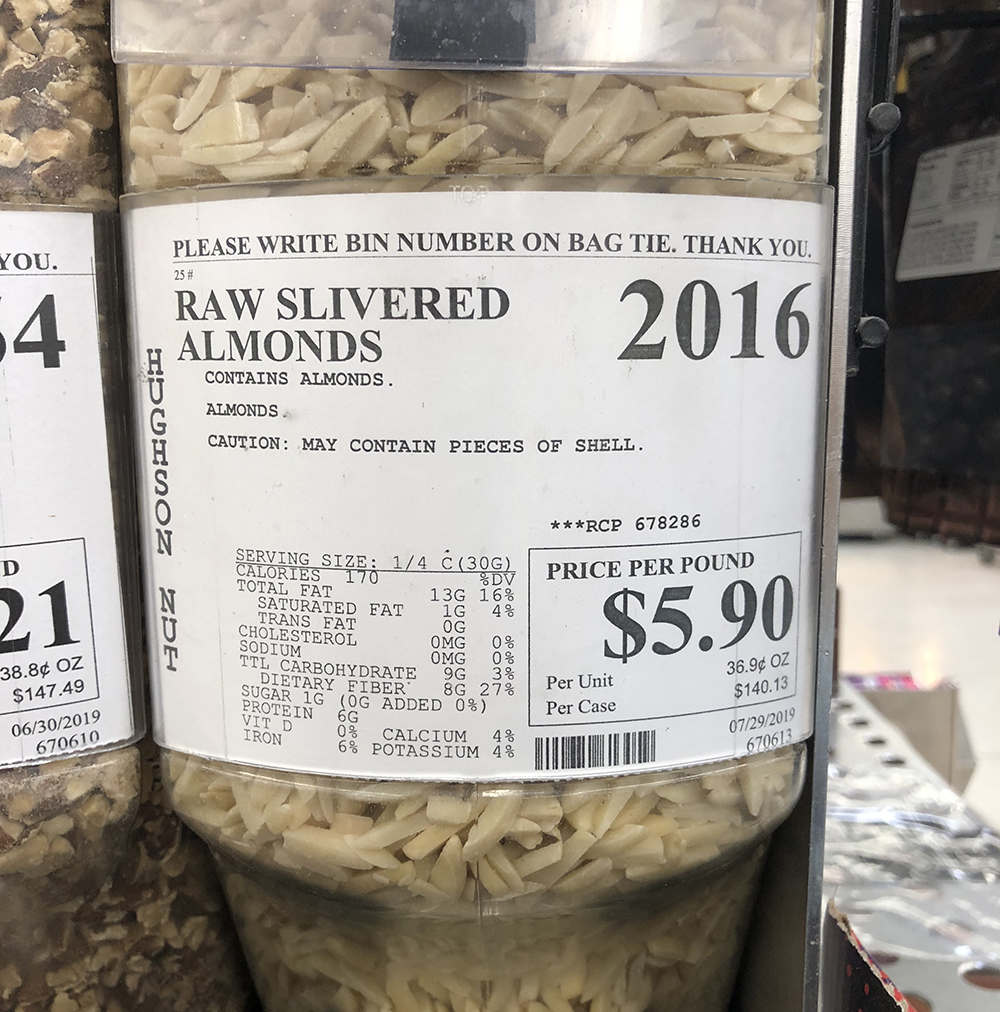 Why should you make your own almond paste?
Luckily, you can make your own almond paste pretty easily. The only thing you really need is a powerful food processor to get that finely ground texture. If you don't have a strong food processor, you can start with almond flour instead of blanched almonds but it won't be quite as cost-effective.
The best part about making your own almond paste is that the texture of your pastries will be lighter and more delicious. And you don't have to worry about storing leftovers because you can make exactly the amount of almond paste that you need for your recipe.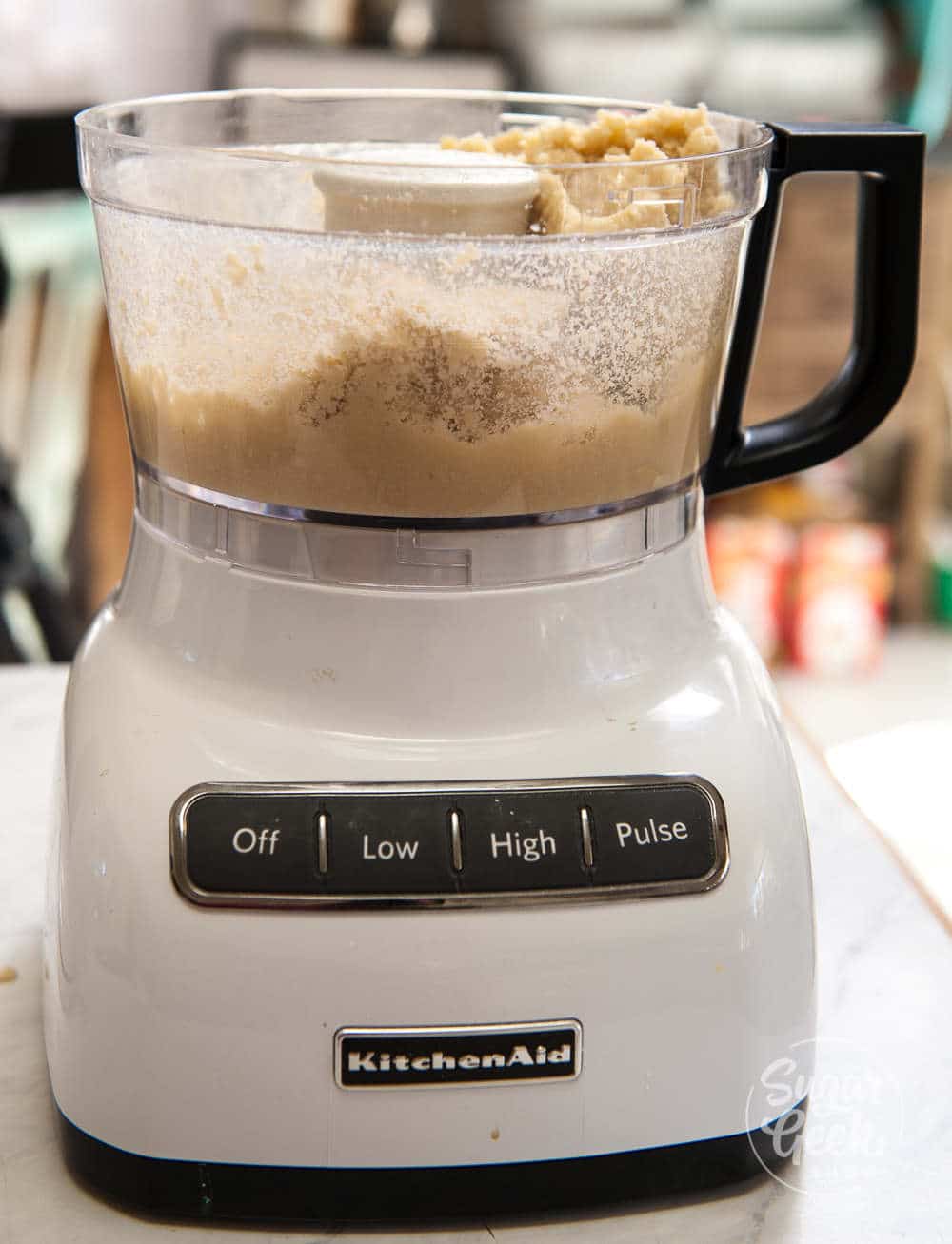 Making your own almond paste goes pretty quickly. Just pulse your almonds until they are nice and fine (or use almond flour) and then add in your hot sugar mixture. Blend until smooth! It's very sticky at first so let it cool then knead in the butter which smoothes it out.
What's the difference between almond paste and marzipan?
Almond paste that has been ground superfine is also referred to as marzipan and can be molded and colored to make beautiful edible decorations like these pretty fruits. Marzipan is also used to cover cakes and cookies. Marzipan usually has more sugar than almond paste and is most commonly used in the UK.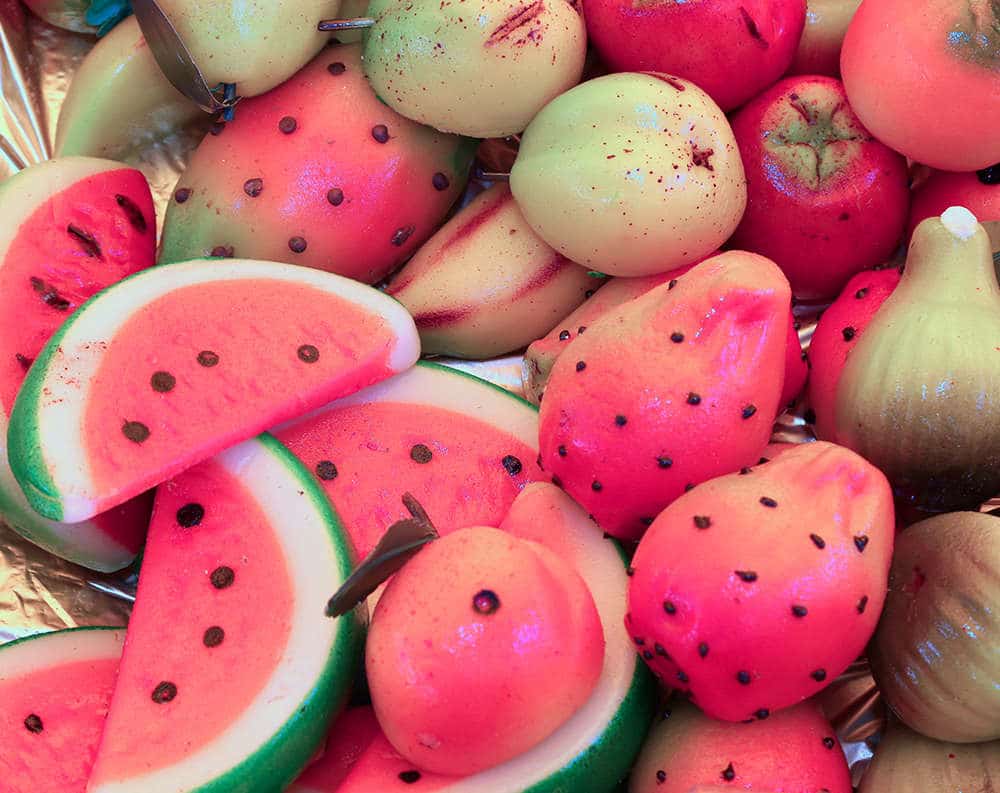 How long does this almond paste recipe last?
You can keep the leftover almond paste in the fridge for quite a long time, at least 3 months. Or you can freeze it for a year. It does dry out if you don't wrap it well though so I usually wrap it in plastic wrap then place in an airtight container.
To use the almond paste, cut off the amount you need and let it come to room temperature before incorporating it into your recipes.
Want more almond recipes? Check these out!
Fool-proof French Macaron Recipe
Recipe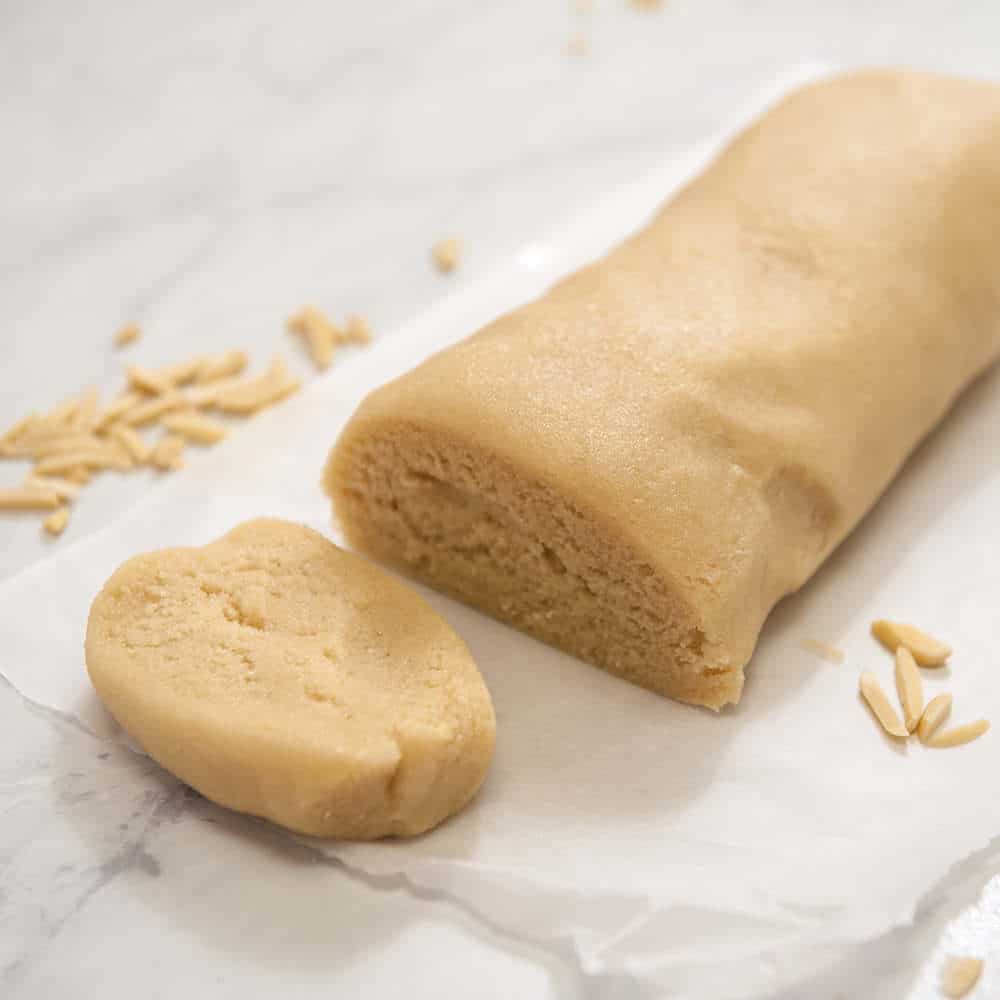 Ingredients
14

ounces

slivered blanched almonds

or almond flour

8

ounces

granulated sugar

3

ounces

water

4

ounces

corn syrup

or honey

2

ounces

butter

softened
Instructions
Place slivered almonds into the food processor and pulse until almonds are finely ground

Place water, sugar and corn syrup into a saucepan and bring to a boil

While mixing on low, drizzle in hot syrup

blend until smooth then let cool

Knead in butter and wrap tightly to store in the fridge for up to one month or freeze for 6 months. Bring to room temperature before using.
Nutrition
Serving:
4
g
|
Calories:
500
kcal
|
Carbohydrates:
101
g
|
Protein:
22
g
|
Fat:
54
g
|
Saturated Fat:
4
g
|
Sodium:
36
mg
|
Potassium:
600
mg
|
Fiber:
10
g
|
Sugar:
75
g
|
Calcium:
225
mg
|
Iron:
7
mg