Simple Sugar Cookie Recipe that tastes amazing and holds it's shape when baking
This simple sugar cookie recipe from the incredibly talented Susan Trianos is full of sweetness, is super tender and keeps its shape after baking! It's customizable with the flavors you can choose to add. The possibilities are endless!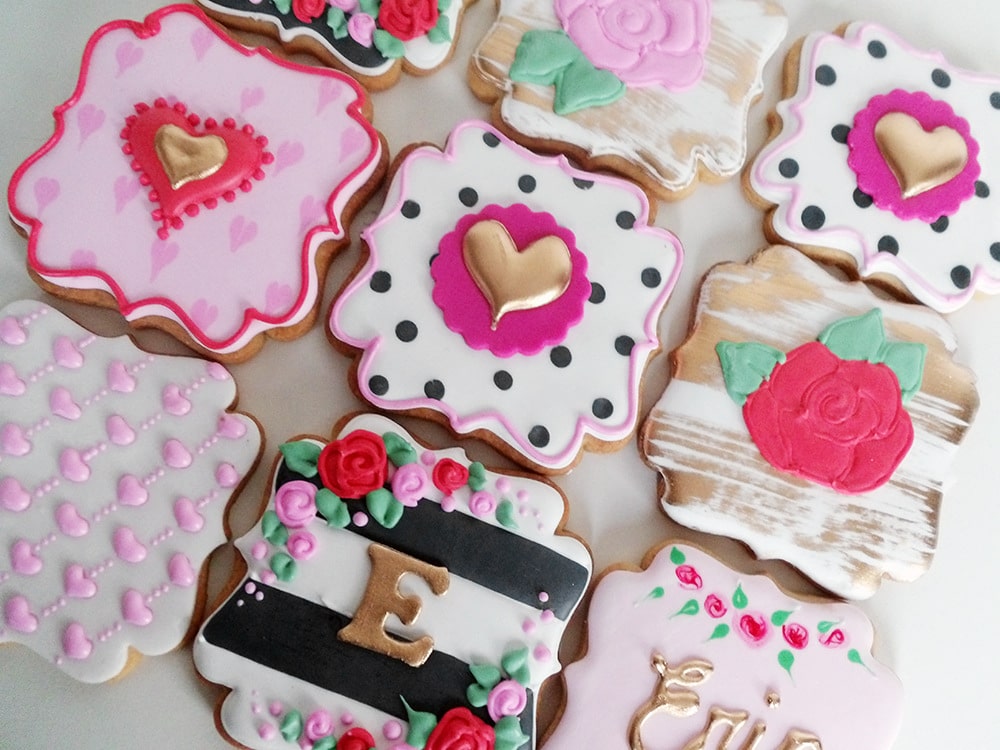 Susan shows us how to make her amazing simple sugar cookie recipe in the Kate Spade inspired cookie tutorial on Sugar Geek Show! This tutorial is PACKED full of helpful information that goes way beyond the dough like how to make royal icing, how to thin it properly, pipe and even do a sneaky dip trick. I seriously learned so much watching this lesson!
Making a simple sugar cookie recipe is one of the most nostalgic things a baker can do. You can customize the spices and liquids added to create a complex cookie or keep it extremely simple. The choices are up to you and what flavor profile you're going for. The best part, every time you make this simple sugar cookie recipe, it can be very different than the last!
What makes a sugar cookie chewy?
The high moisture content has a huge effect on your cookies consistency. The recipe, baking time and the temperature have to be adjusted to get the moisture you're looking for. First, if you're using brown sugar, you need to remember that is contains molasses, which is 10 percent water. When you bind water in butter, eggs and brown sugar with flour, it slows the evaporation. Dough needs a little more flour, this makes the dough a bit more stiff. When you have a stiff dough, it spreads less so less liquid evaporates and the cookie ends up thicker which equals a softer, more chewy cookie.
When you make substitutions in your cookie recipe you always have to remember that not all ingredients contain the same amount of moisture. First you have to consider if what you're replacing has the same properties. Because brown sugar has more moisture in it than white sugar, if you take out the brown and replace with the white, you might end up with a crunchier cookie.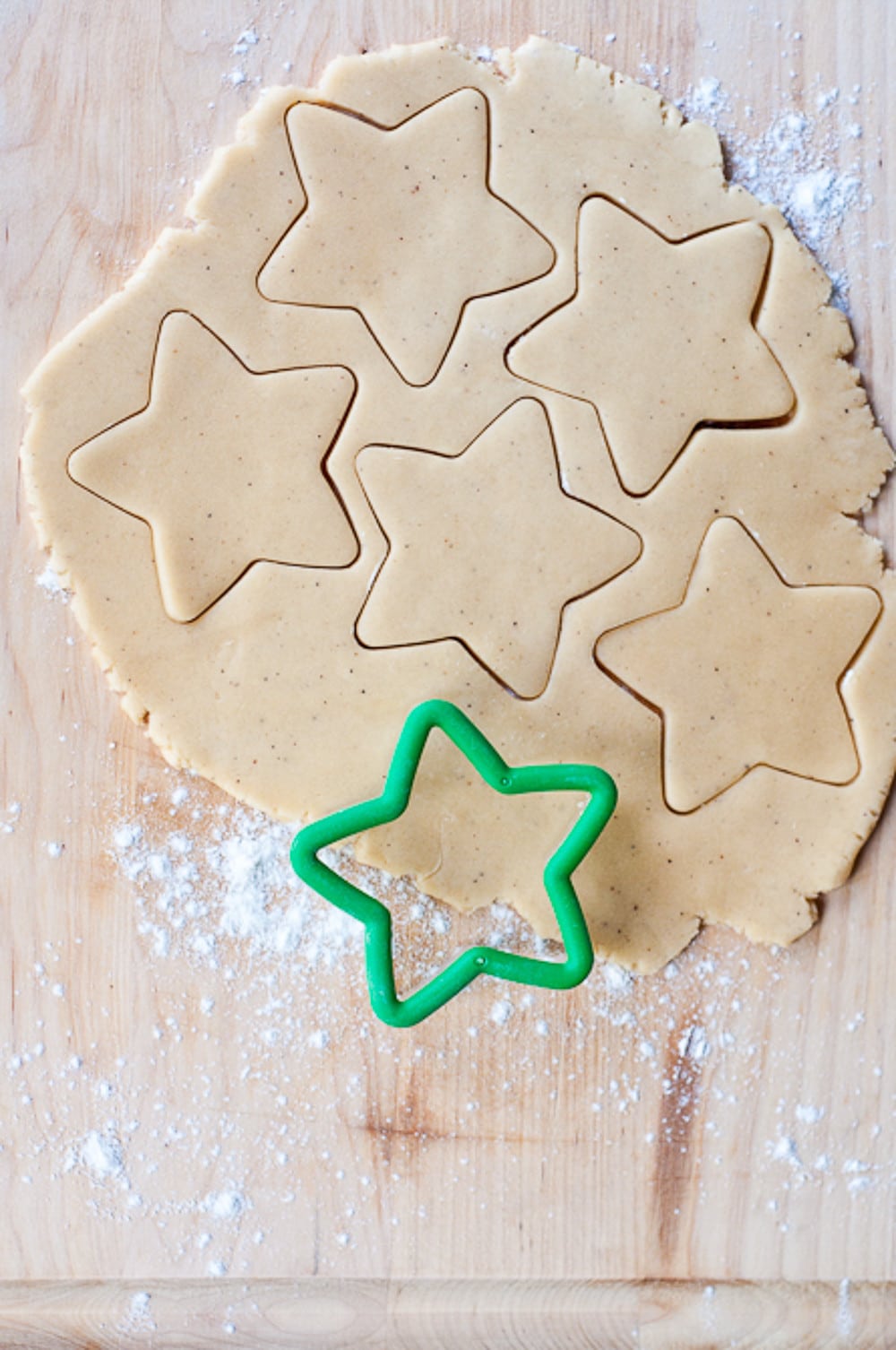 The mass of your cookie can also effect it's chewiness. Because I like a good chewy cookie, I tend to go bigger. If you bake a larger mass cookie at a higher temperature for less time you minimize spreading and they get firm on the outside but stay chew in the center.
Finally, I have one more tip for a chewy cookie. Don't bake them to0 long. You want to remove them from the oven when the cookie is slightly brown on the outside and at least one third of the center is still pale. As a result of removing the cookies from the oven earlier, you'll have a nice soft, chewy center. My favorite!
What makes a crispy cookie?
Here, you want to do opposite to the advice above. Rather than increasing ingredients that have more moisture, you'll want to reduce them which results in a crispier cookie. Some of the ingredients you can reduce are flour, egg and brown sugar. Reducing those ingredients make it easier for the evaporation of liquids during baking, therefore resulting in a nice crisp cookie. Great for dunking in milk.
The next tip is to bake them a bit longer than suggested, but make sure the temperature is lower, you don't want them to burn, that is not the type of crispy I think you're going for.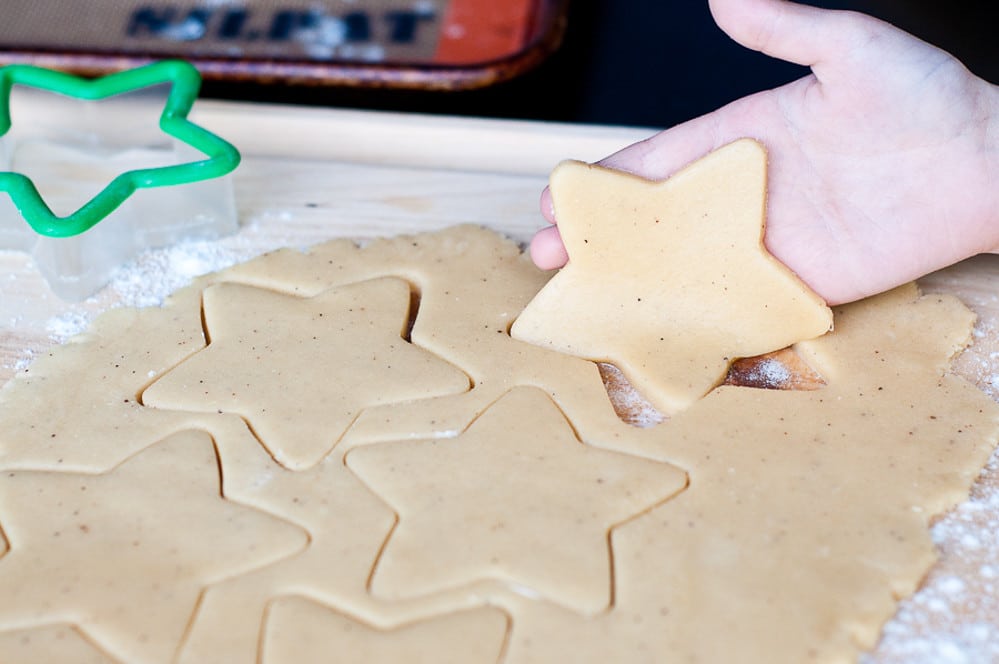 What causes cookies to be puffy?
If you're going for a light, puffy cookie you can try to use shortening or even margarine but cut back on the amount of fat you use. Add an extra egg and cut back on the sugar. Another tip for a more puffy cookie is to use cake flour or pastry flour and use baking powder instead of baking soda. Also refrigerate your dough before baking your cookies.
What does the baking soda do in cookies?
Baking soda releases a carbon dioxide gas, which helps leaven your dough. This creates a soft, fluffy cookie. Baking soda is commonly used in recipes that have an acidic ingredient. Such as vinegar, sour cream or citrus.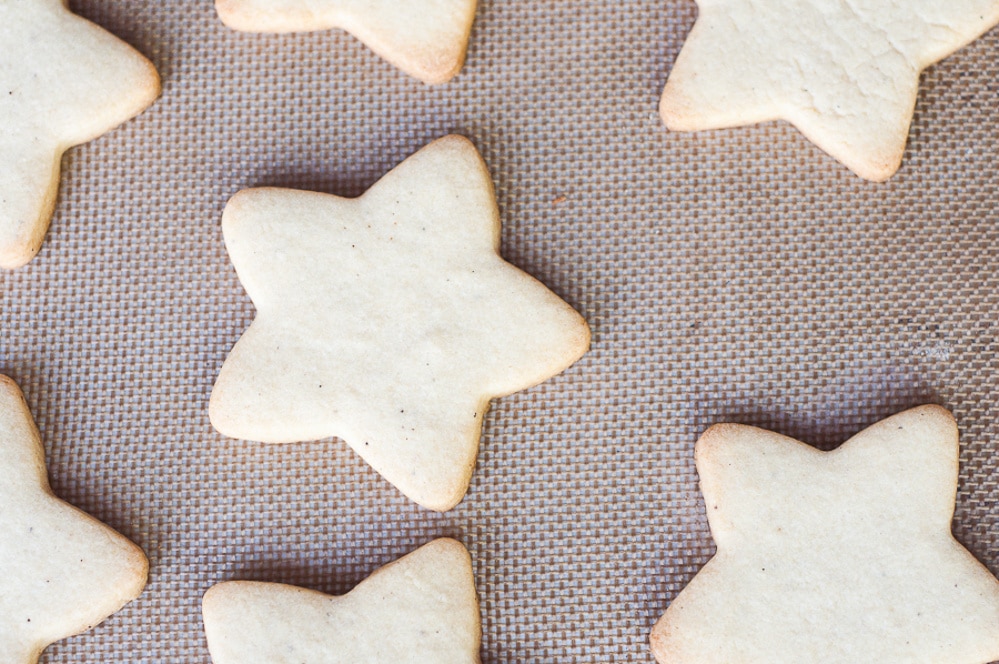 What is the function of baking powder in cookies?
Baking powder is a two-in-one chemical leavening that combines a powdered alkali with a powdered acid. Since baking powder combines both of these, it eliminates the need for extra ingredients in your dough such as buttermilk, sour cream or an acidic addition since no activation is needed when using baking powder. When it is added in a dough or batter, a chemical reaction takes place that produces carbon dioxide gas, inflating cookies.
If you forget the baking powder you'll probably end up with some very flat, hard cookies.
Why do my cookies spread out so much?
Because a cold oven can mess with your cookies just as much as a hot oven can, you'll definitely want to check your temperature before you do anything. If your oven is to hot the butter in the dough can melt way to quick, resulting in your cookies to spread out a lot before the flour mixture has a chance to harden. Ovens can vary, so make sure to do some test cookies at different temperatures to make sure you get an entire batch just right.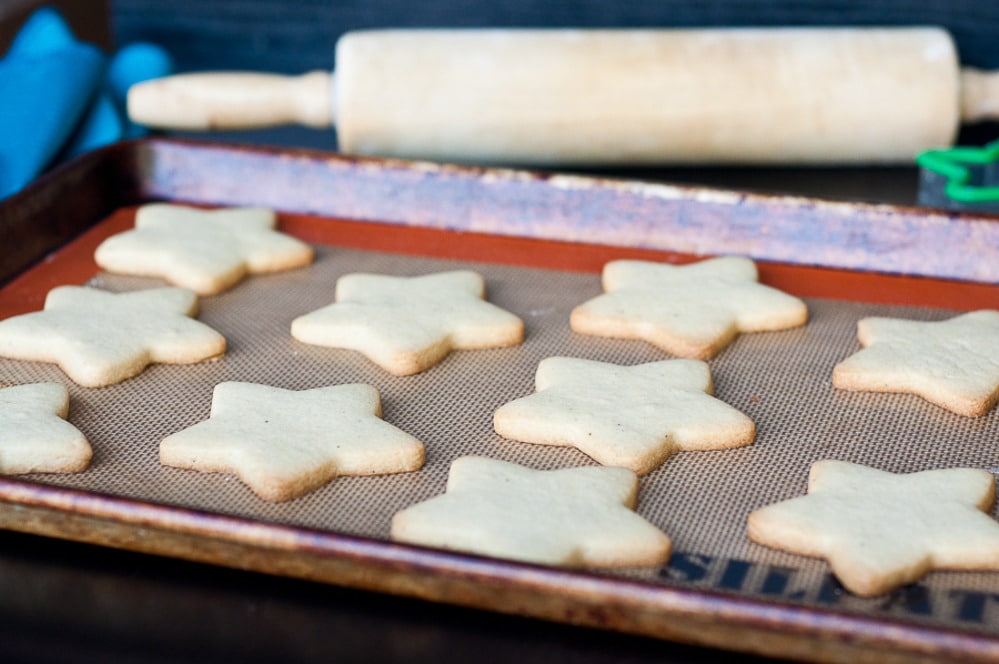 How do you keep homemade cookies soft?
Here is a little home tip for you that I do. I take a piece of bread (white is best because it doesn't transfer it's taste to your cookies) and then place it in a container. Use one piece of bread per dozen cookies. The cookies will absorb moisture from the bread therefore keep them from drying out. This will keep your cookies soft much longer.
How long can you keep sugar cookies?
Sugar cookies are great to store if you keep them in a cool, dry cupboard or panty. Make sure these locations are away from sinks, stoves and ovens though. They will keep for about three weeks. You can freeze them for up to three months. Just make sure you have a seal that is secure, you can even vacuum pack a few cookies per bag. No one likes the taste of freezer burn on his or her cookies.
I knew you needed an excuse to buy a cookie jar 😀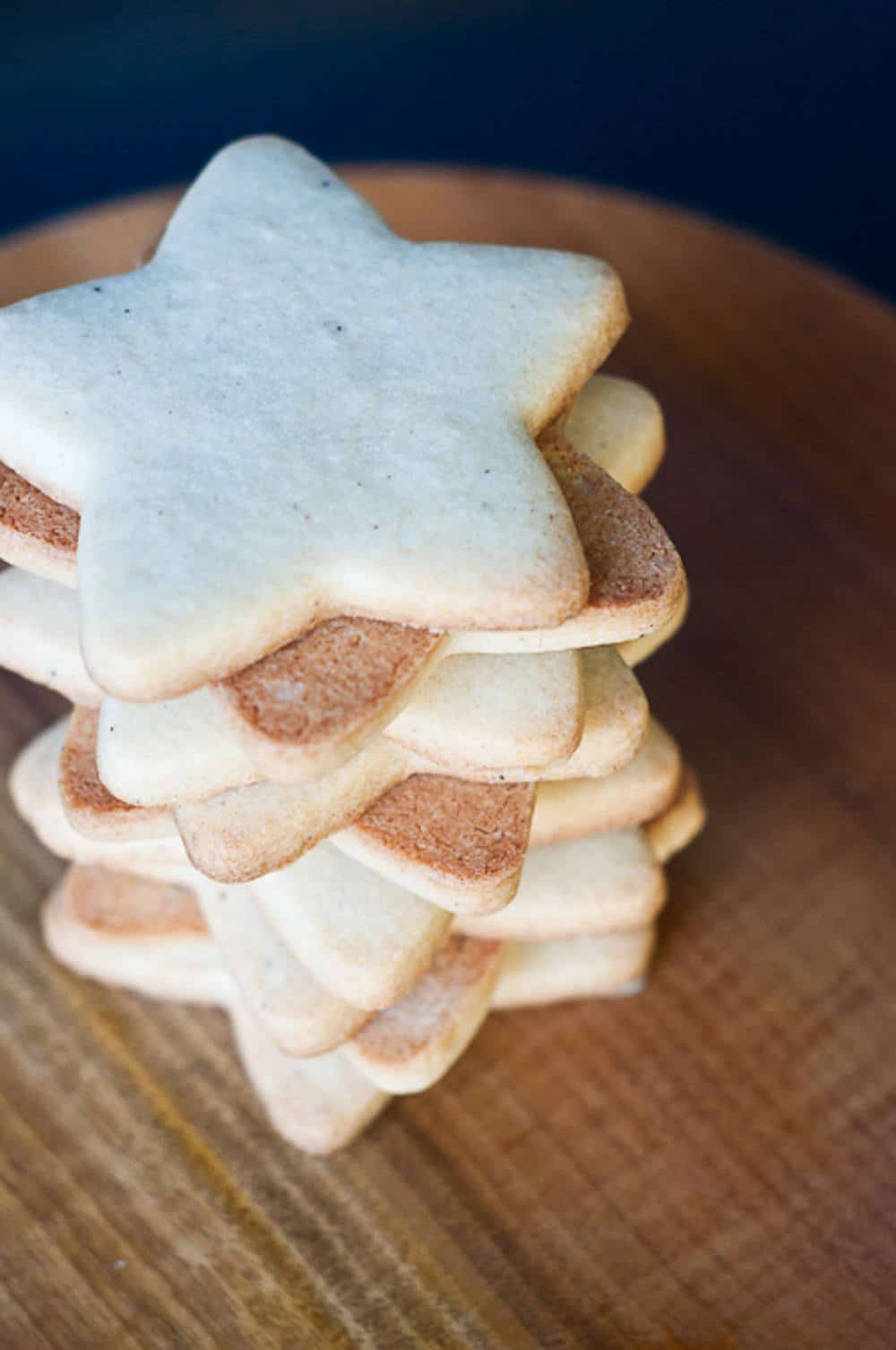 How do you get sugar cookies to keep their shape?
You guys, THIS IS IMPORTANT! I have found a great trick that helps my sugar cookies hold their shape. First, make your dough according to the recipe below. Then lightly flour your surface and rolling pin, roll the dough out then proceed to cut out your shapes. Place them on your cookie sheet lined with parchment paper or a silpat (which is what I use) then PUT THEM IN THE FREEZER for about 10 minutes.
Take them from the freezer and put them straight into your pre-heated oven. You can totally do this in shifts too (if you're like me and have one cookie sheet that is big enough to fit my silpat) roll, cut, freeze, bake. While baking, I roll, cut, freeze, then bake the next batch.
Want to learn more! Don't forget to check out the Kate Spade inspired sugar cookie tutorial from Susan Trianos. Not a member? Don't worry! We've got a free trial to hook you up 🙂
You'll end up with perfectly shaped sugar cookies each time! Finally, an easy sugar cookie recipe that is truly no fail!
A simple sugar cookie recipe can be made any time of the year, for any holiday or special occasion. They can be eaten plain, or elaborately decorated with homemade fondant, modeling chocolate and of course royal icing. My favorite thing about this simple sugar cookie recipe is the memories that come along with them. The joy of baking with my daughter and having her help decide on the flavors we choose. Then, watching her decorate them and give them to others just warms my heart.
This sugar cookie recipe is SO easy even Liz's daughter can make them! Check out this fun video of her and Avalon making this sugar cookie recipe together. I love watching kids bake!
Here's the full "official" recipe tutorial from Susan Trianos
Did You Make This Recipe?
Leave a rating and tell me how it went!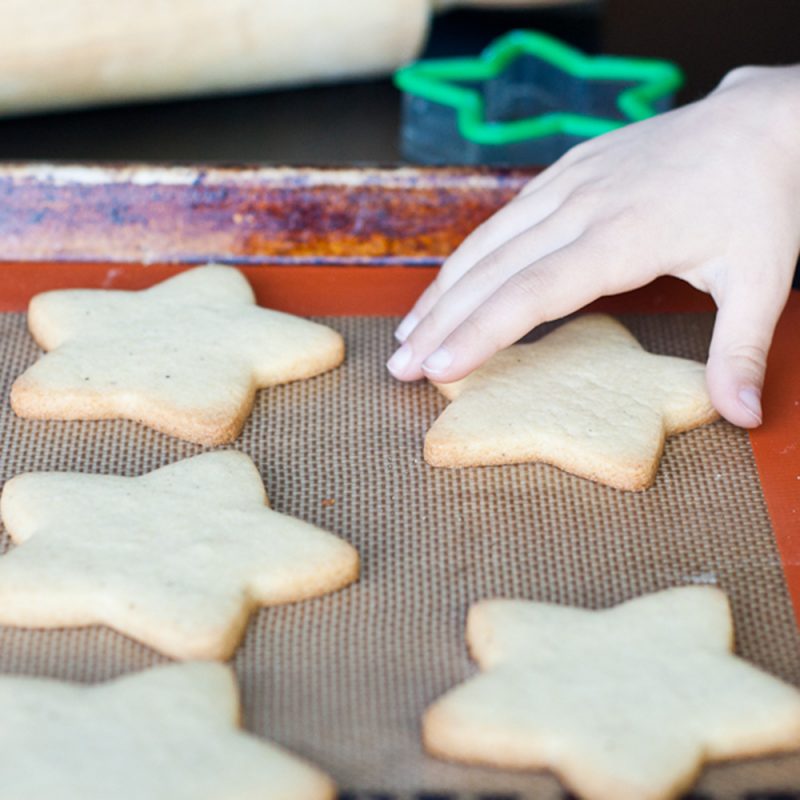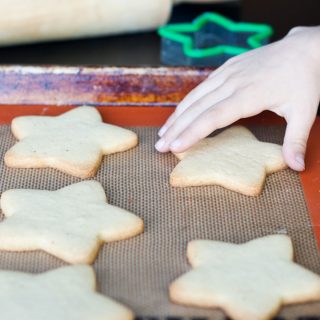 Best Sugar Cookie Recipe
Susan Trianos is well known for her gorgeous cookies but did you know they are also delicious? In this easy sugar cookie recipe, you will learn how to make a tender cookie dough that keeps it's shape when you bake it! You'll also learn how to customize the flavors to any combination you can think of without compromising the delicious dough!

Print
Rate
Never Miss A Cake
Serves:
12
cookies (number of cookies varies depending on size of cookie cutter)
Ingredients
Ingredients
8

oz

(

227

g

)

Unsalted butter

Room temperature

8

oz

(

227

g

)

Granulated sugar

1

large

(

1

large

)

Egg

1

tsp

(

1

tsp

)

Vanilla extract

18

oz

(

510

g

)

AP flour

1 1/2

tsp

(

1 1/2

tsp

)

Baking powder

1/2

tsp

(

1/2

tsp

)

Nutmeg

1

tsp

(

1

tsp

)

Milk

1/4

tsp

(

1/4

tsp

)

Cinnamon (optional)
Instructions
Instructions
Place room-temperature butter, (salt if unsalted butter) and 1 cup of granulated sugar in stand mixer with paddle attachment and mix on low until smooth. Creamed butter should be fluffy and pale yellow in color.

Add egg and mix on medium (4 on Kitchenaid mixer) in stand mixer until fully incorporated. Scrape bowl when necessary to make sure egg incorporates.

Add vanilla extract. Mix until just incorporated.

In a separate bowl, whisk dry ingredients (AP flour, baking powder, nutmeg) together.

Add dry ingredients into stand mixer with a scoop (about 1/3 of total dry ingredients at a time) and mix until fully incorporated. Start mixer on slow until flour starts to incorporate, then turn up to medium. Scrape bowl as needed to fully incorporate.

Add 1 tsp of milk once flour is fully incorporated. Continue to mix on slow until dough becomes a solid mass.

Scrape out mixer bowl, wrap up sugar cookie dough in plastic wrap and chill in refrigerator for 2 hours.

Knead cookie dough and roll out cookie dough until thin to cut cookie shapes. Use a cookie cutter to cut out uniform shapes.

Place cookies on a baking sheet lined with parchment paper. Put cookie sheet back in refrigerator for about 15 minutes to chill again.


Bake chilled cookies at 350ºF for 10-14 minutes depending on size of cookie. Cookies will be slightly golden brown on the edge. Chilled cookie dough will keep it's shape in the oven and not expand or warp.
Nutrition
Calories:
322
kcal
(16%)
|
Carbohydrates:
40
g
(13%)
|
Protein:
3
g
(6%)
|
Fat:
16
g
(25%)
|
Saturated Fat:
9
g
(45%)
|
Cholesterol:
56
mg
(19%)
|
Sodium:
142
mg
(6%)
|
Potassium:
106
mg
(3%)
|
Sugar:
16
g
(18%)
|
Vitamin A:
495
IU
(10%)
|
Calcium:
39
mg
(4%)
|
Iron:
1.6
mg
(9%)