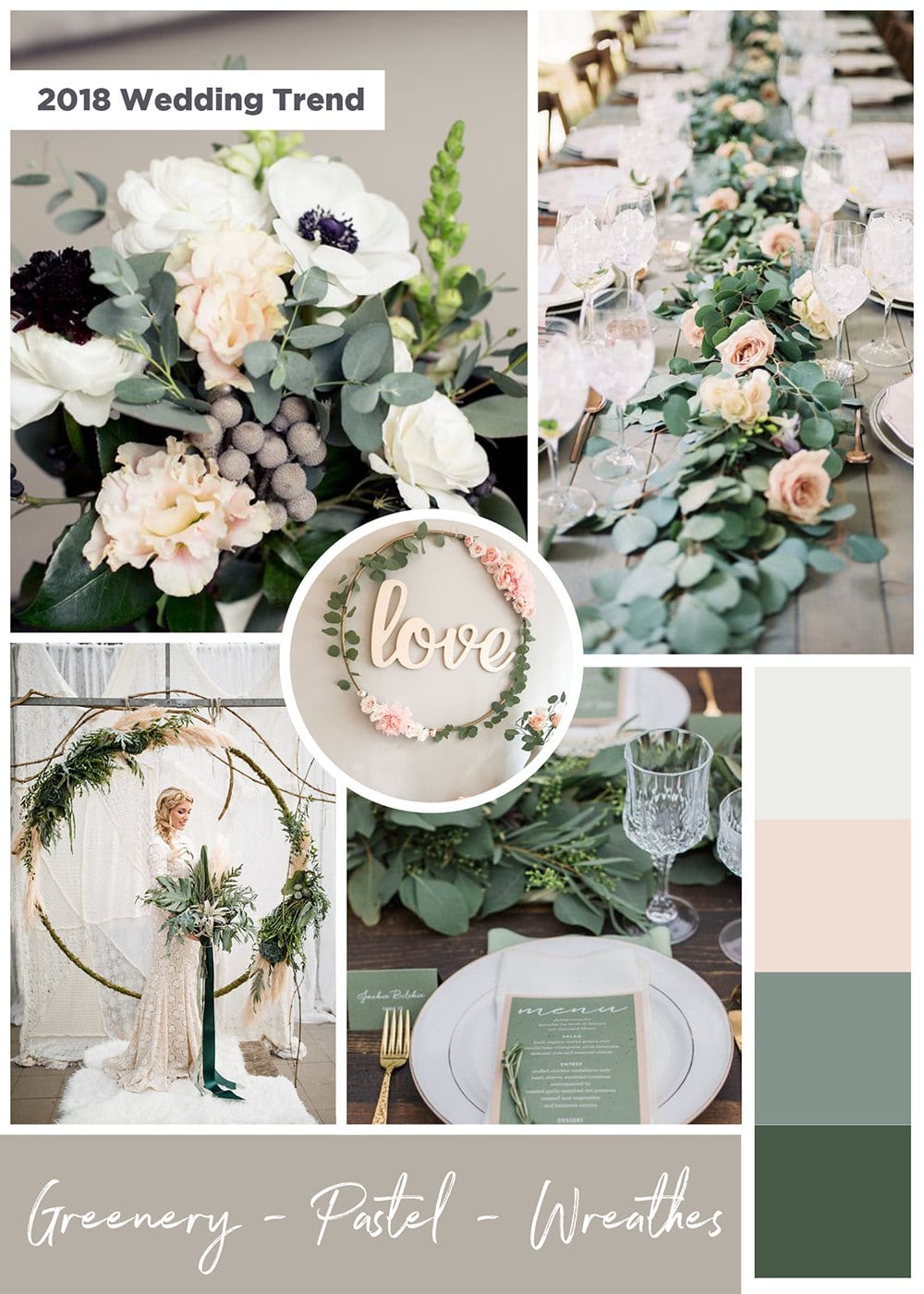 Cake Trend: Greenery
Flowers are always a trend in weddings but lately we've been seeing a lot of green! Greenery is just as versatile and beautiful as it's flowery counterpart. Several cakes are using green as the main component and flowers are playing the support role! We love it!
To incorporate this trend into your event, mix up your green tones and layer them up with a neutral color palette.
Ashley Barbey of The Little Vintage Baking Company makes the most AMAZING sugar flowers, so who better to highlight this trend! We love these gorgeous understated florals with the gumpaste greenery. The great thing about using gumpaste instead of fresh is that you can get the EXACT colors that you want, you don't have to worry about them being in season and you know they are pesticide free (not always the case with fresh flowers).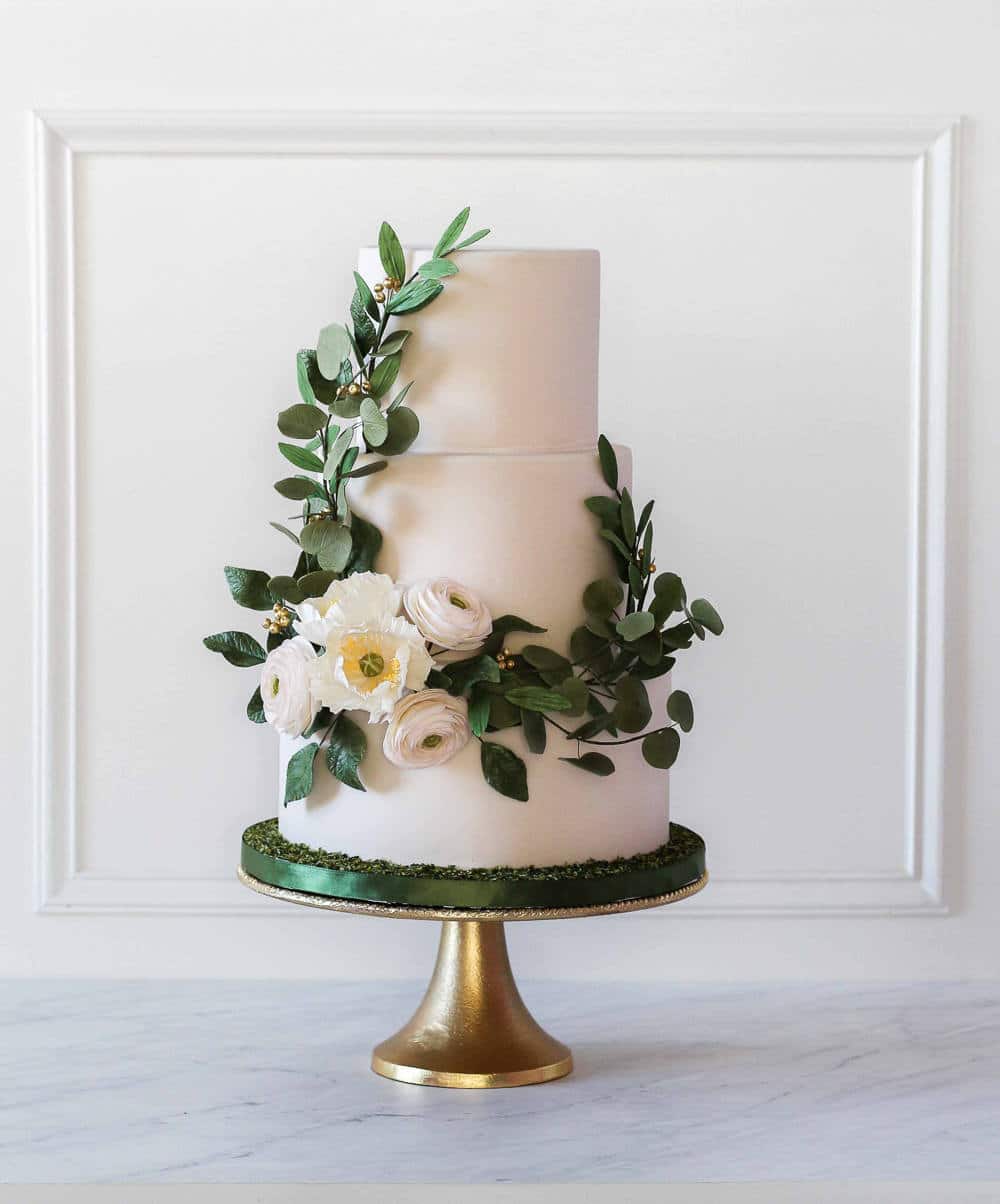 About this cake:
"For the foliage and neutrals theme, I was really inspired by garland-style wedding centerpieces and garland framed wedding décor. Eucalyptus, and ruscus are super popular in wedding bouquets and floral pieces so I wanted to highlight those in particular. I chose to pair those with open, airy florals like ivory poppies and pale blush ranunculus. The backdrop to the floral garlands on the cake is a champagne color fondant, also a popular neutral color for 2018 weddings. Since metallics are also bigger than ever, I added little clusters of gold berries to add a little pop."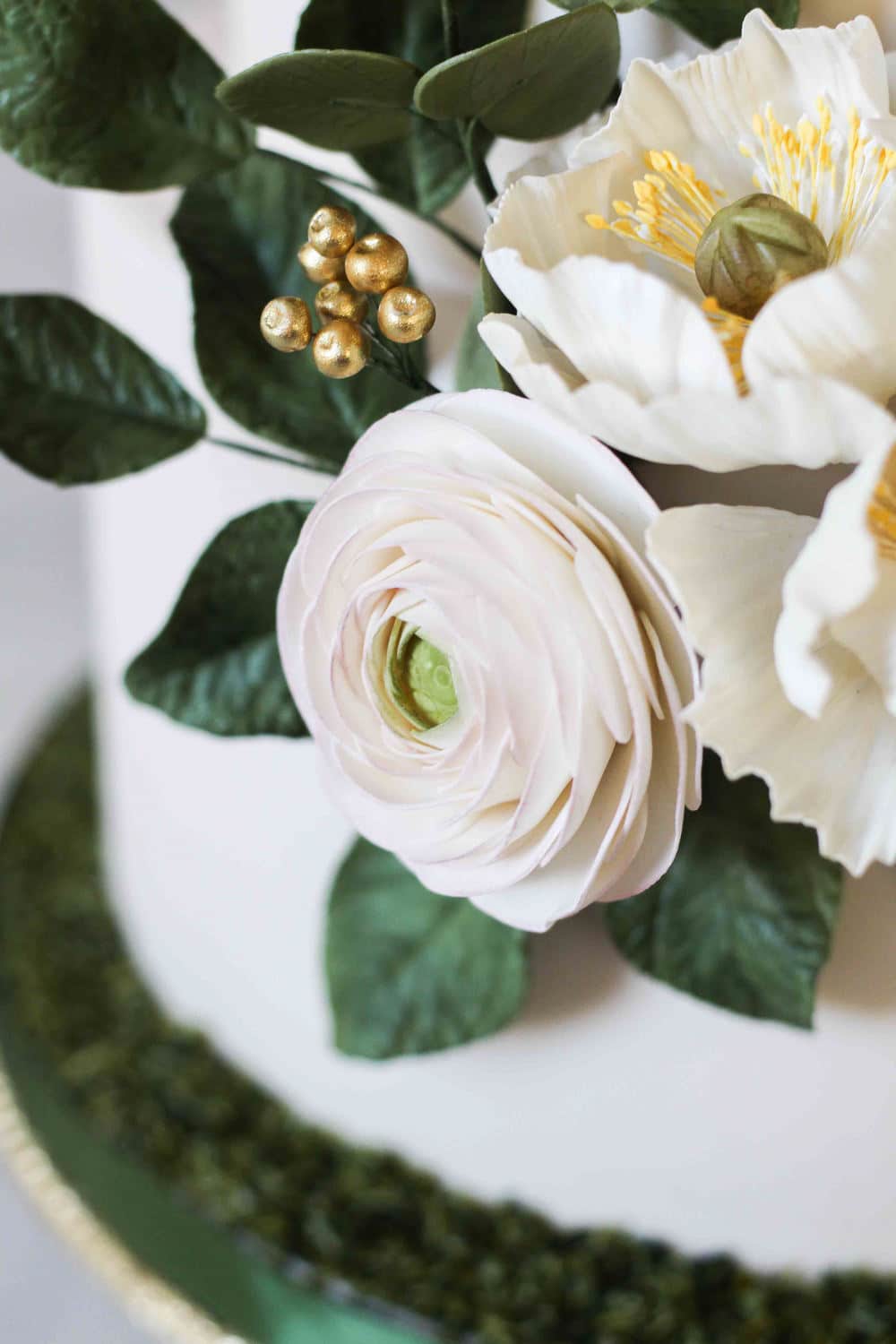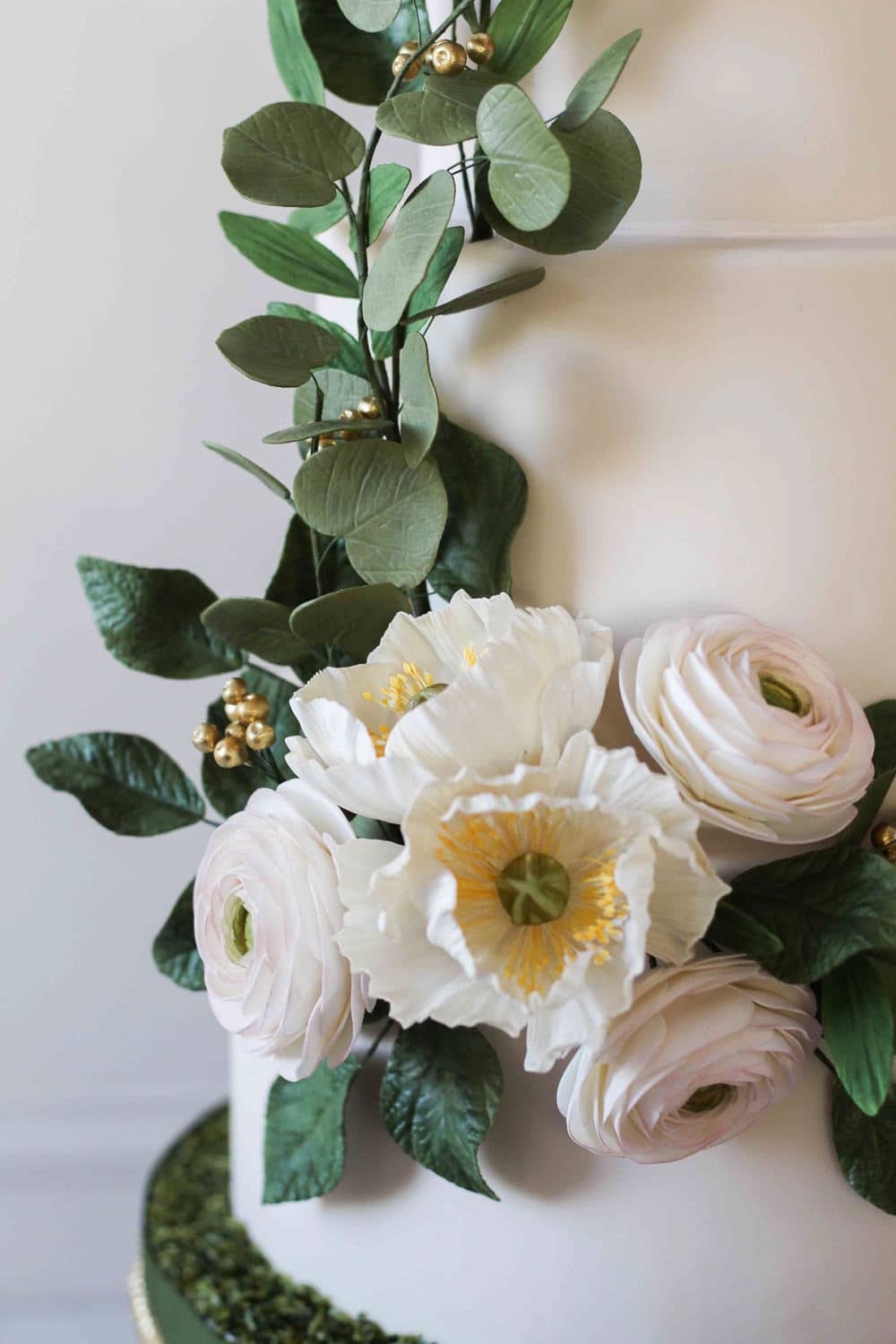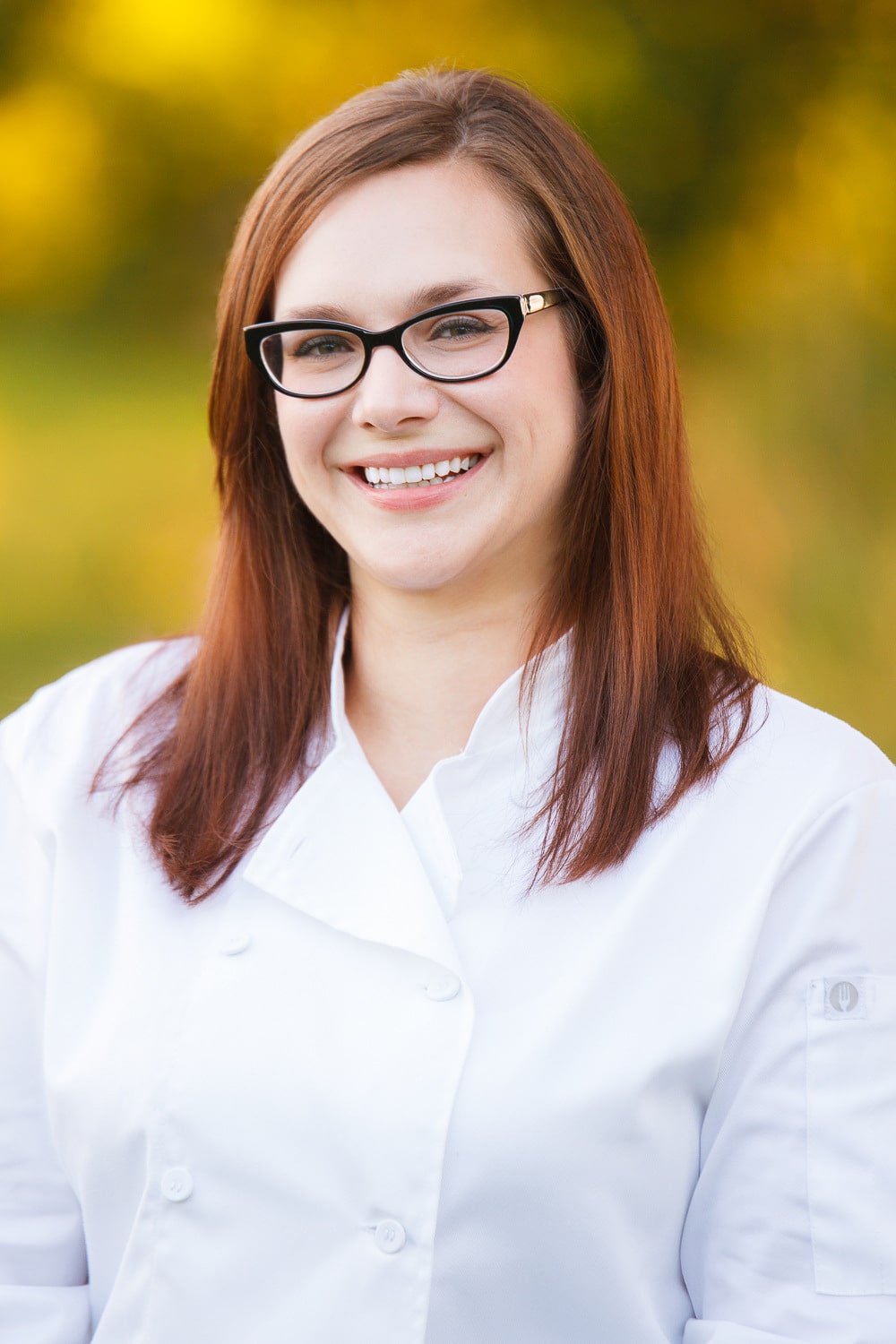 Ashley Barbey is a cake designer, sugar artist, blogger and teacher located in St. Louis, MO. Ashley owns The Little Vintage Baking Company, a studio bakery specializing in custom wedding cake design, fine confections and realistic sugar flowers. Ashley has been featured in multiple publications such as American Cake Decorating Magazine, Cake Central Magazine, and Sugar Magazine as well as numerous websites and blogs. Ashley shares recipes, cake techniques, tutorials and more on her blog, www.littlevintagebaking.com.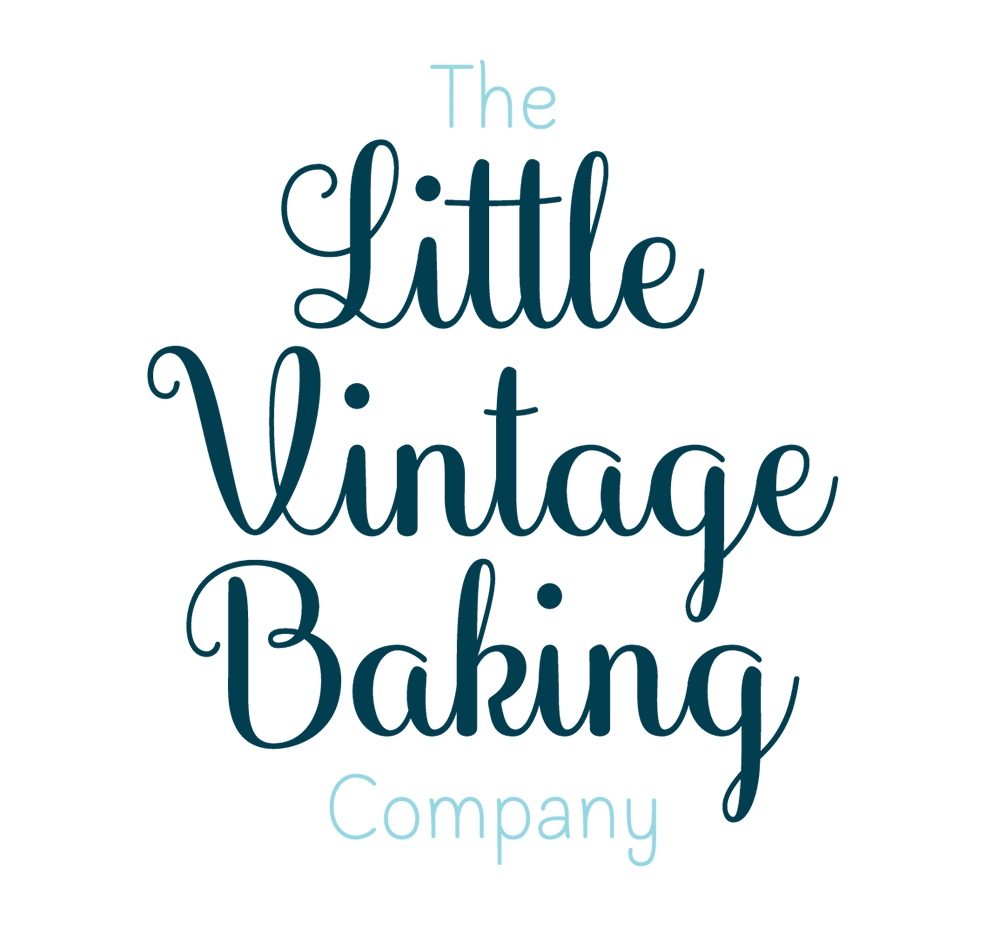 See more of Ashley's work
Website: https://www.littlevintagebaking.com/
Facebook: https://www.facebook.com/littlevintagebaking/
Instagram: https://www.instagram.com/thelittlevintagebakingcompany/
Do you want to learn how to make your own beautiful greenery? Check out this gumpaste ruscus tutorial from Ashley!
Gumpaste Ruscus Tutorial
This a quick and easy filler foliage that is popular in wedding bouquets and décor. Pair it with eucalyptus and large rose leaves to make the foliage for this cake.
Supplies:
Groove board

Firm foam mat

Wire cutters

Small pliers

Dresden tool

Ball tool

Hunter green gum paste, well conditioned

Bumpy foam

Gum glue

Cornstarch

Shortening

Floral wire (white or green): 26-gauge (9), 22-gauge (optional)

Dusting brush

Hunter green petal dust

¼ width olive green floral tape

Leaf cutter – I used the "D" size in the Wilton leaf cutter pack. Squeeze the cutter to thin. You can also use a ruscus cutter