Easy strawberry reduction
Strawberry reduction is super easy to make. In a nutshell, you puree strawberries, add a little lemon, salt and maybe some sugar and reduce by half over low heat. I typically use it for my strawberry cake recipe, strawberry buttercream, or as a cake filling so I like mine to be a bit thicker.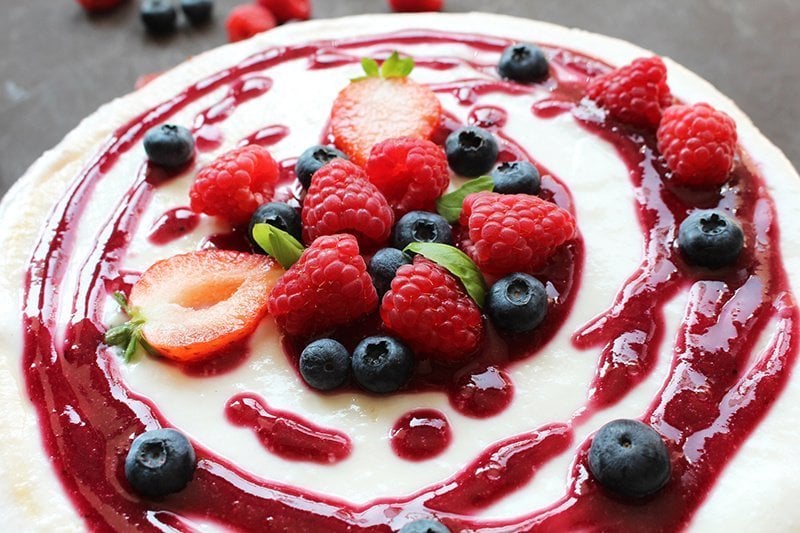 How to make a strawberry reduction
To make your strawberry puree thicker, you're going to want to simmer it for a few minutes. Simmering the mixture reduces the amount of moisture that is in the puree allowing for a stronger strawberry flavor with less liquid. The best thing about making a reduced strawberry puree is that it keeps all the flavor of the strawberries without adding extra moisture.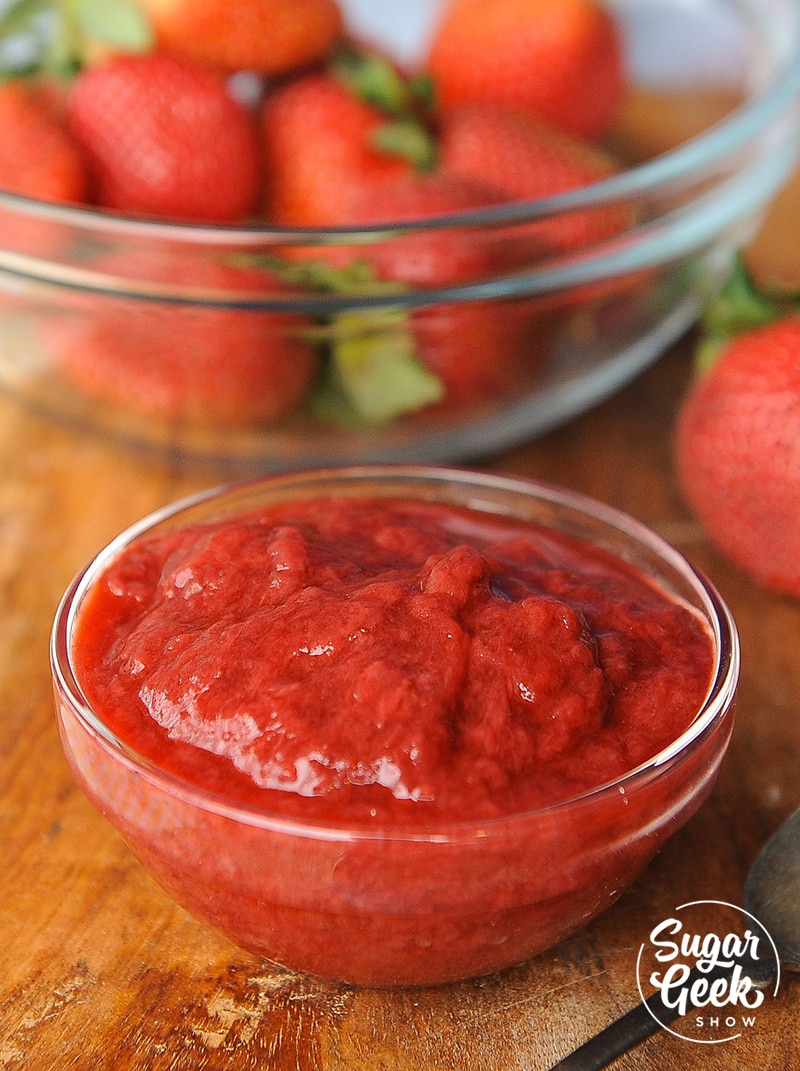 Fresh or frozen strawberries for strawberry puree?
I prefer to use frozen strawberries because frozen fruit is generally picked at the peak of freshness and then frozen. You get the most flavor in frozen strawberries.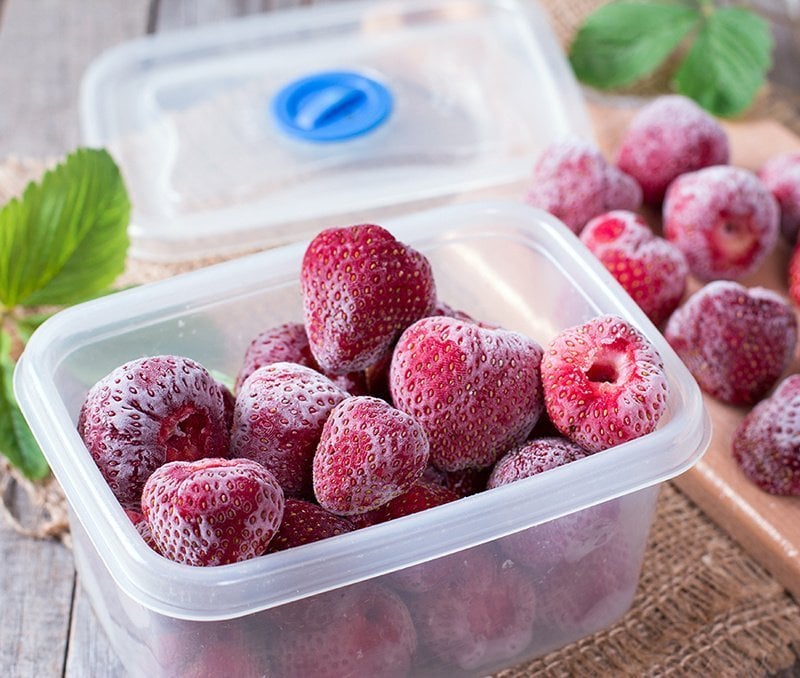 If strawberries are in season though and you need to use them up, making puree is a great option. You can freeze leftover puree and defrost as you need it. If you're super talented and know how to can, you can make canned puree. This is definitely on my to-learn list.
When buying fresh strawberries, choose brightly colored, shiny berries that are dry, firm, and plump. They should still have fresh-looking green caps attached. Avoid soft, dull-looking, or shriveled berries. Since strawberries do not ripen after being picked, avoid berries that are partly white as that means they are unripe.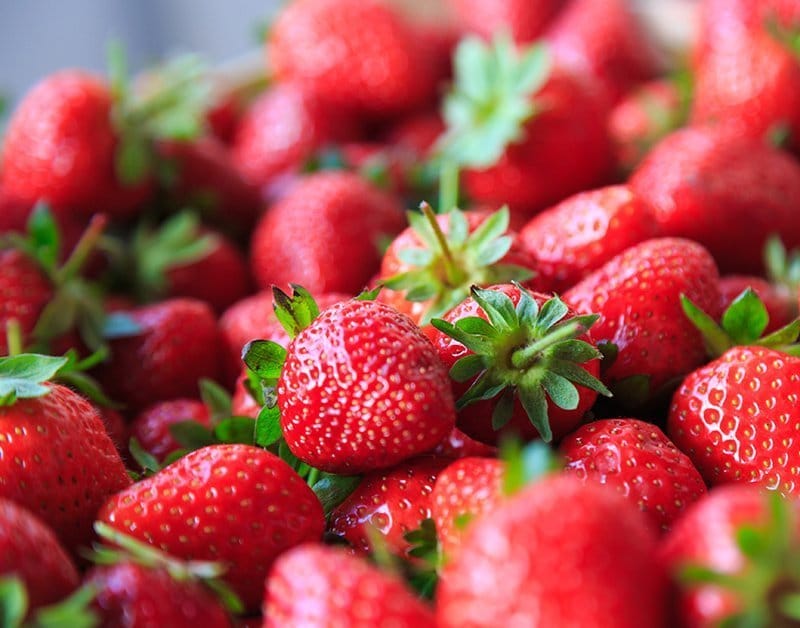 Anyone can make a strawberry puree. It's super easy and you know I like easy. It just takes two very important things. Strawberries and some patience.
How to make a strawberry reduction in 5 easy steps
Defrost strawberries or chop up your fresh strawberries
Place them in a small saucepan and give them a quick blend if you like a smoother reduction
Add in sugar, lemon zest, extract and salt and bring to a simmer on medium-high heat
Reduce the heat to low and allow to reduce (15-20 minutes) Stir occasionally to prevent burning. The reduction should look like tomato sauce, not watery.
Let cool before using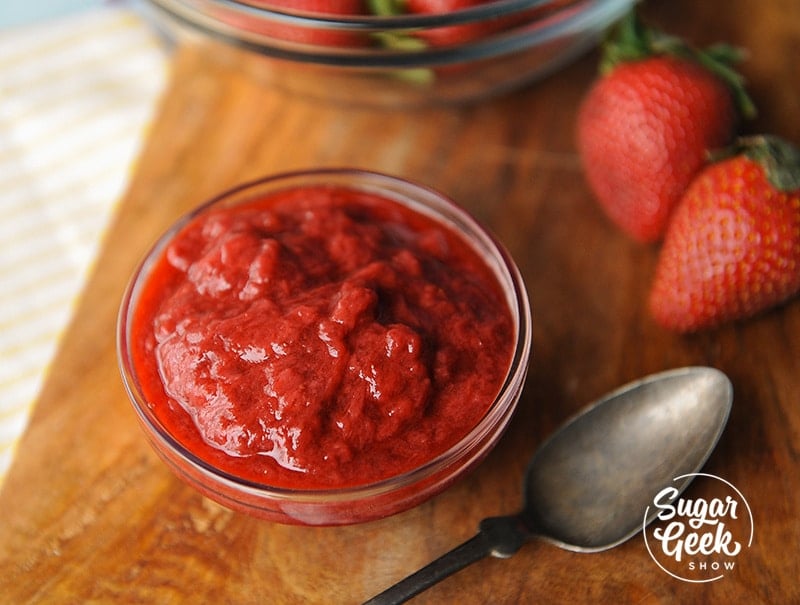 How to store the leftover strawberry reduction
You can store leftover strawberry reduction in the fridge for two days or you can freeze it up to 6 months. Fresh strawberries are very prone to mold so be sure to only leave cakes with fresh fruit fillings at room temperature for no more than 2 hours. Cakes with fresh fruit filling can be refrigerated for two days before consuming.
Recipe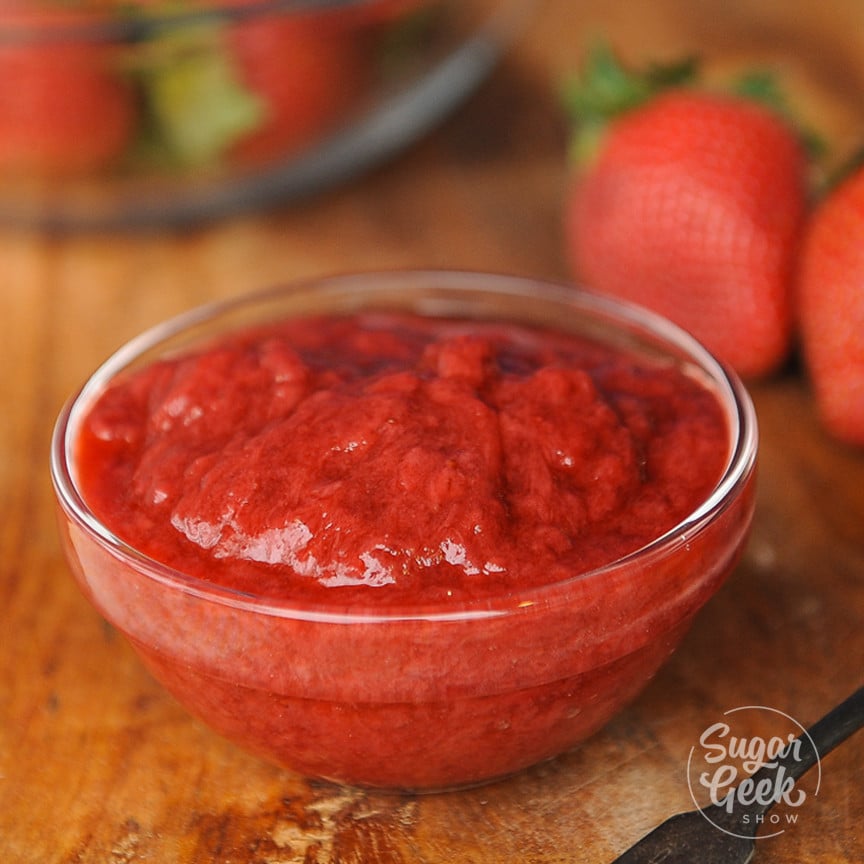 Ingredients
36

oz

fresh or frozen strawberries

4

oz

sugar

2

teaspoon

lemon zest

1

tablespoon

lemon juice

1

pinch

salt
Instructions
Defrost strawberries if frozen or cut up strawberries if whole

Blend strawberries if you prefer a smoother texture of strawberry puree

Place strawberries and sugar into a small saucepan and bring to a simmer over med heat

Once bubbling, reduce heat to low and let slowly reduce until berries begin to break up and liquid is almost gone.

Occasionally stir the mixture to prevent burning. Add in lemon zest, juice and salt and stir to combine. Transfer to another container and let cool before use. 

Store extra in the freezer for up to 6 months
Nutrition
Serving:
4
ounces
|
Calories:
48
kcal
|
Carbohydrates:
12
g
|
Protein:
1
g
|
Fat:
1
g
|
Saturated Fat:
1
g
|
Sodium:
3
mg
|
Potassium:
98
mg
|
Fiber:
1
g
|
Sugar:
10
g
|
Vitamin A:
8
IU
|
Vitamin C:
38
mg
|
Calcium:
10
mg
|
Iron:
1
mg