My Orange Creamsicle Cake Tastes Just Like Summer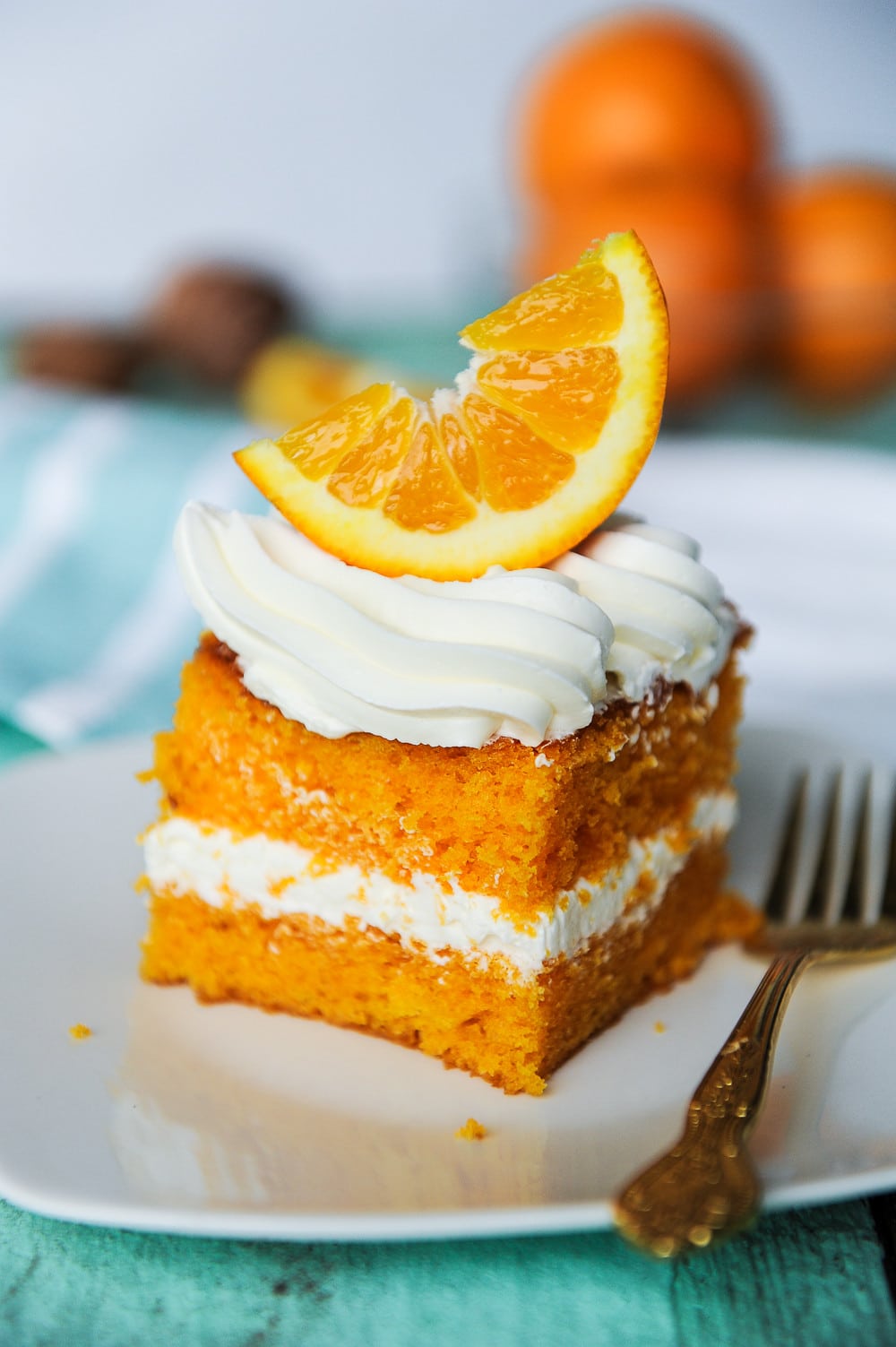 This orange creamsicle cake tastes just like the sweet ice cream treats I used to enjoy when I was a kid. The secret is using real orange concentrate and white chocolate ganache for the frosting! Whipped cream could would also be super tasty!
My dad used to buy a huge bag of the creamsicle ice cream treats that that came in that little plastic cup and had tiny wooden spoons to eat them. By the end of the summer the last ones where always a little freezer burned but that didn't stop us from sneaking one on really hot days.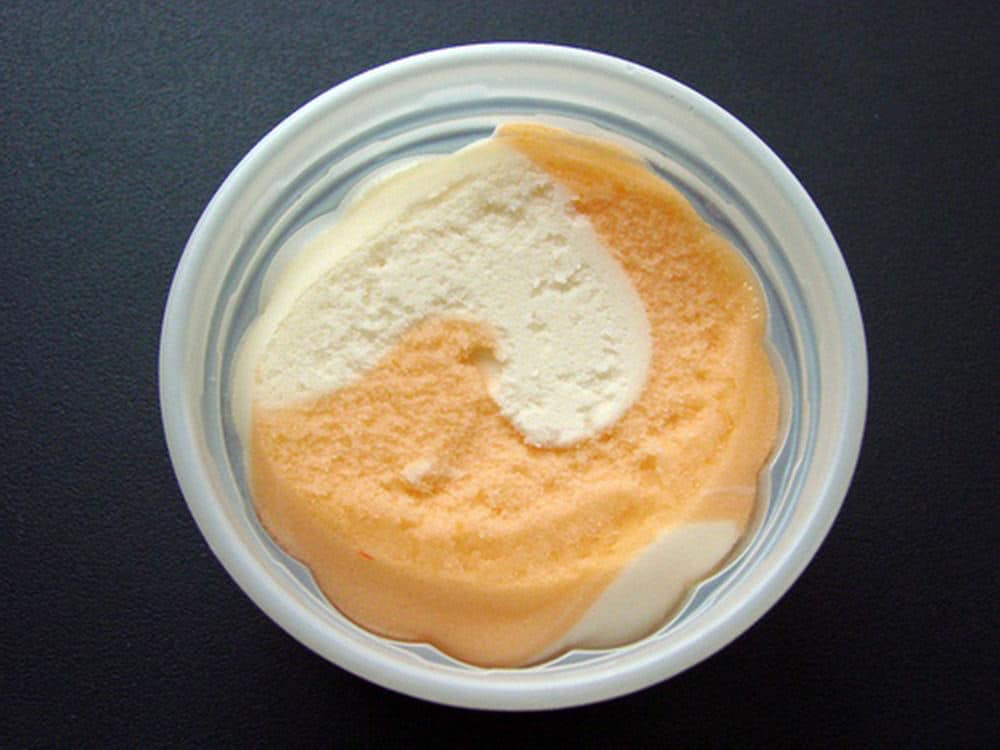 When one of my brides asked for an orange creamsicle flavor for her anniversary cake I was secretly super excited to experiment! I love the combination of of sweet tartness from the oranges combined with the creamy vanilla white chocolate ganache.
Orange Creamsicle Cake From Scratch
This orange creamsicle cake is made from scratch! No box mix or jell-o packets needed. The secret to this amazing texture is the cake flour but this cake get's all it's orange flavor from real oranges.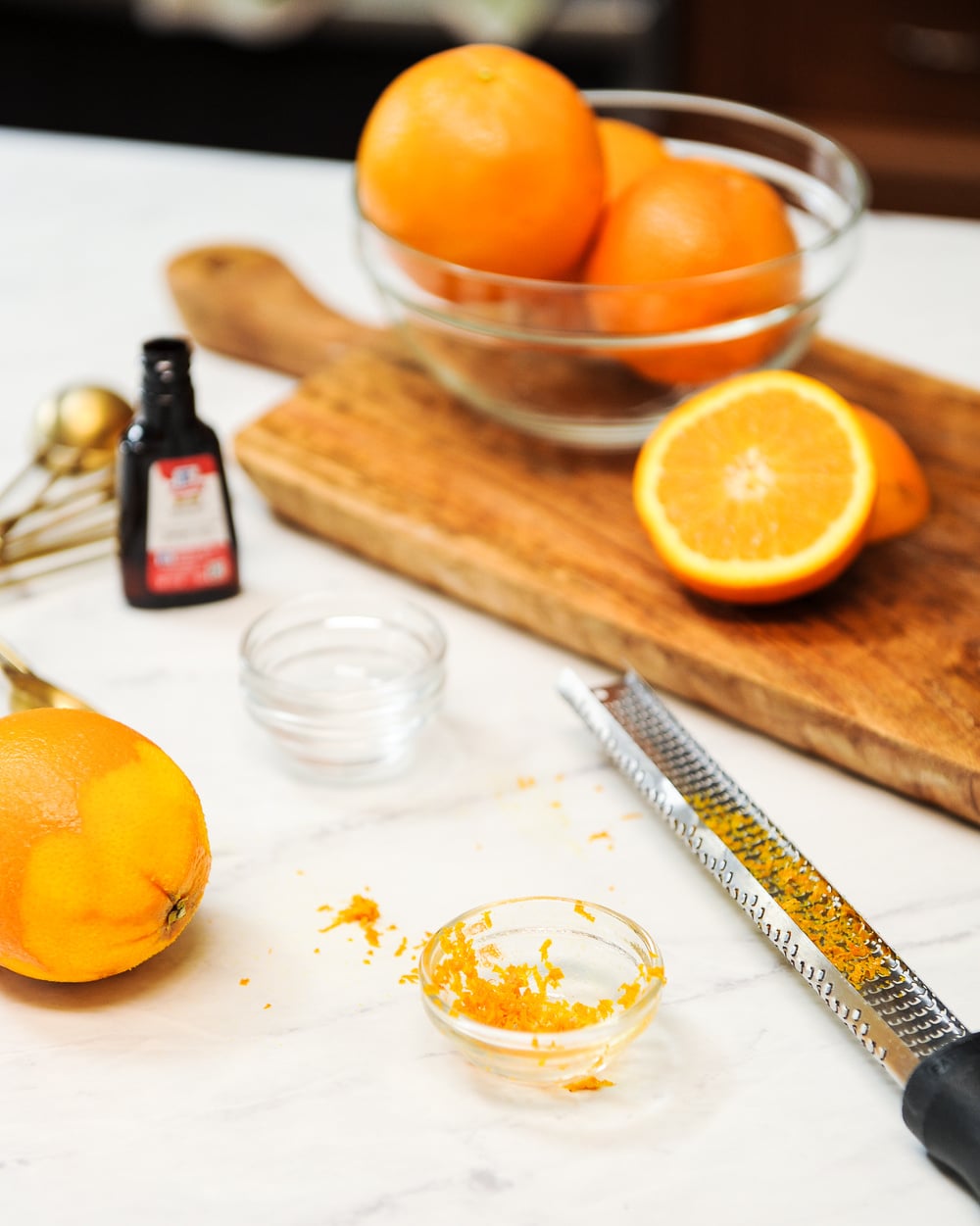 It's super important to use the right kind of flour for this recipe. I actually played around with an AP flour version which I though would be great but the texture was more like orange corn bread. Not good.
The other thing you're gonna need is some stuff that tastes like oranges (obvi). We're going to use some defrosted orange juice concentrate from a can, orange zest and orange extract. I also use a TINY bit of citric acid (optional) to up that zesty bite in the cake.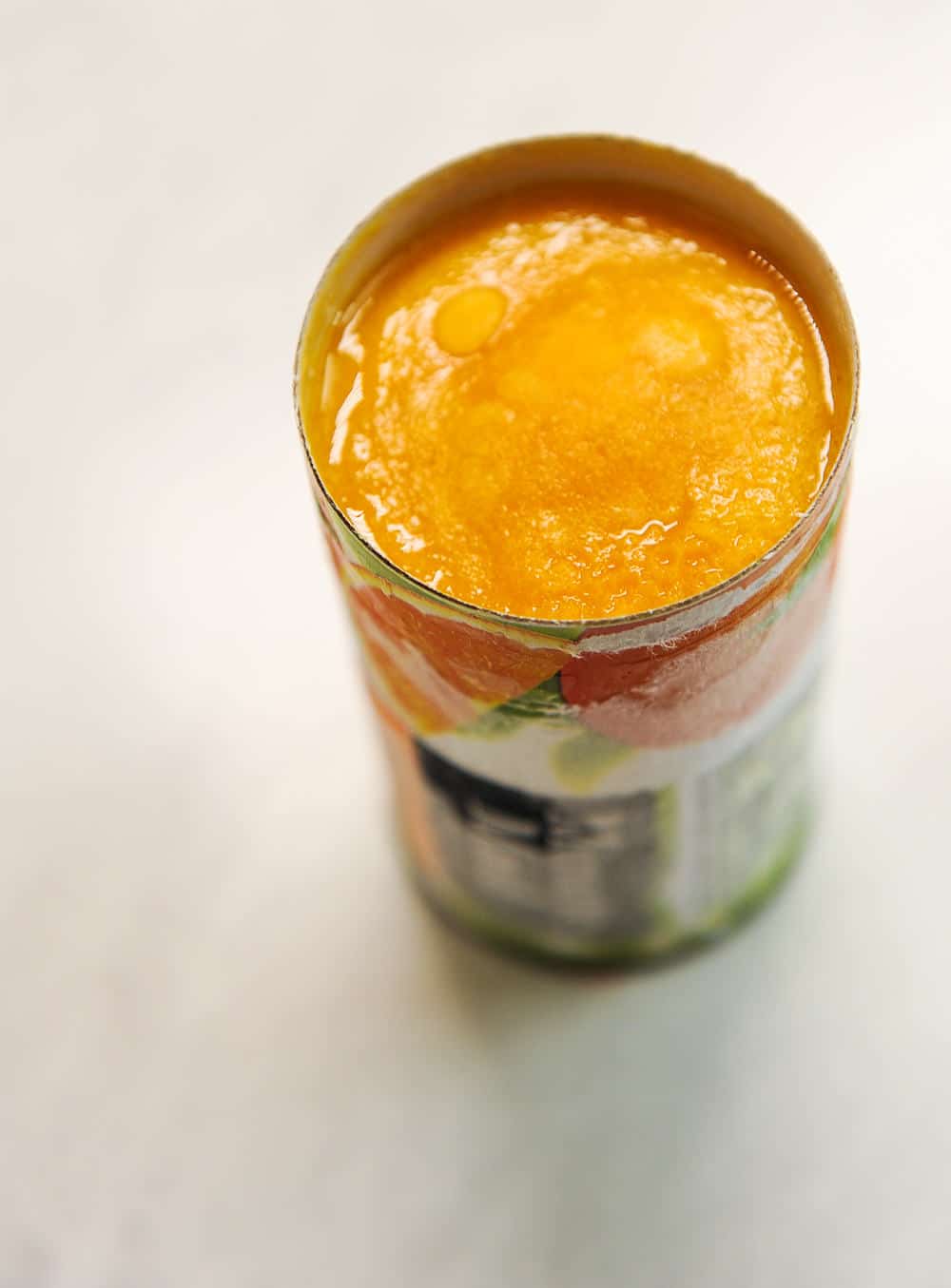 How To Make Orange Creamsicle Cake
To make a creamsicle cake you need some orange juice concentrate (usually in the frozen desserts section), one fresh orange, orange zest and cake flour. Depending on your area you might need to do some hunting for these ingredients but most can be found at the grocery store.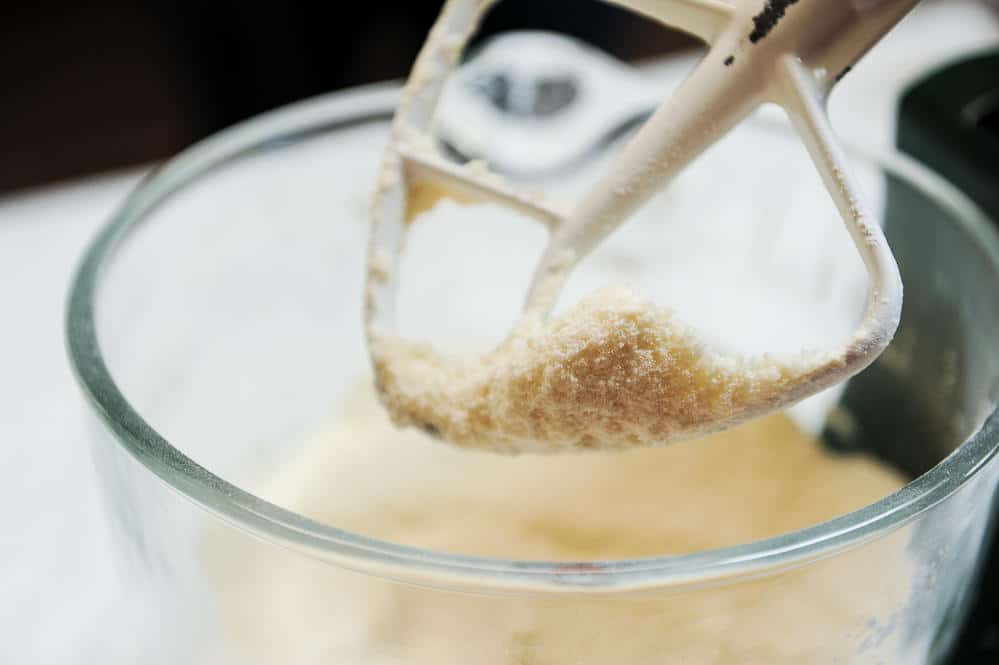 This cake uses the reverse mixing method so you combine your flour, sugar, baking powder, citric acid and salt in the mixer bowl. Then you add in your room temperature butter and let it mix with the paddle attachment until the mixture resembles coarse sand.
While that is mixing combine your milk, oil, extracts, orange concentrate, eggs and zest. Make sure your eggs, milk and concentrate are all ROOM TEMPERATURE (sorry for yelling but it's really important lol).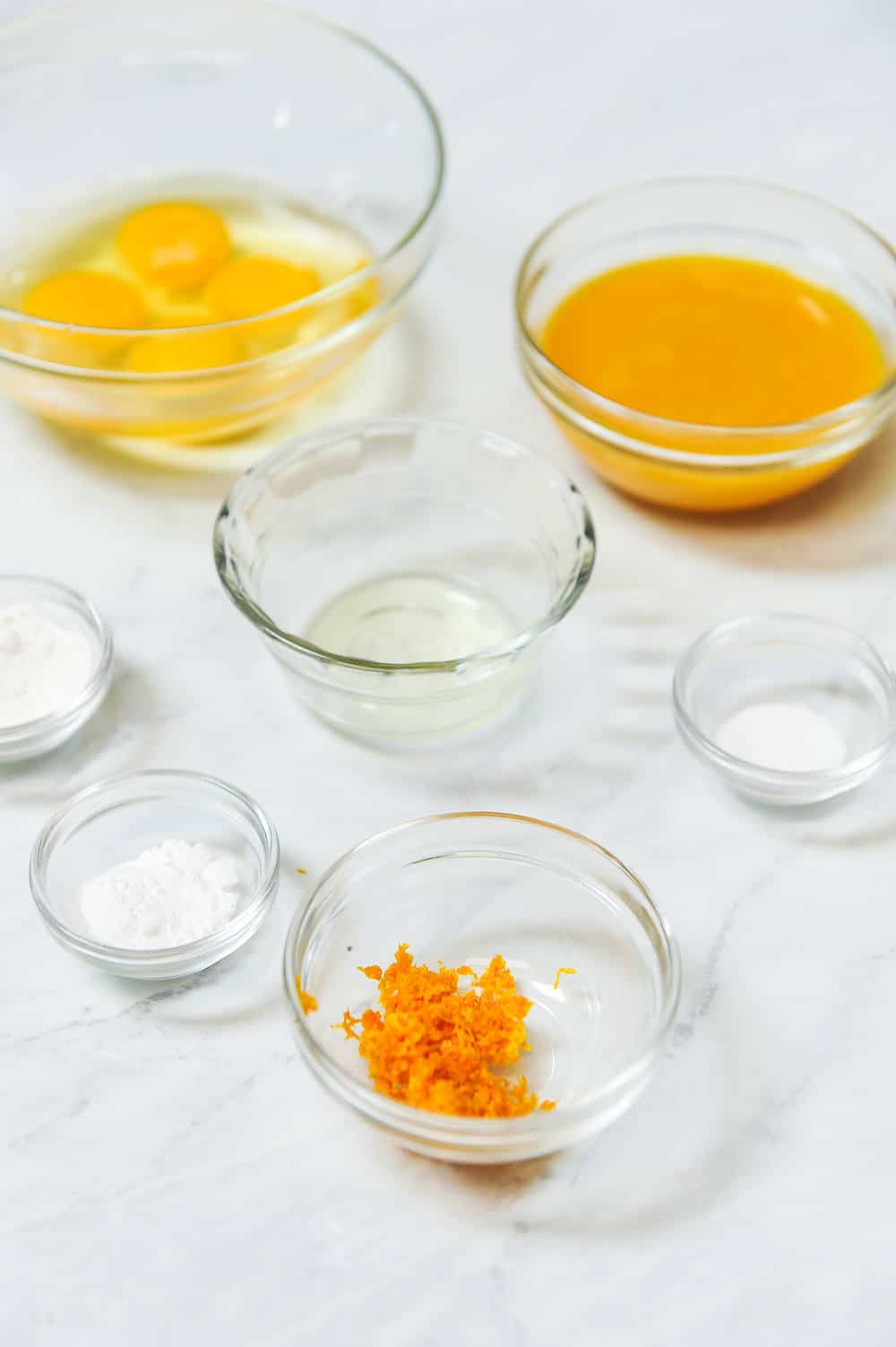 Add about ⅓ of your liquid mixture into the dry ingredients and mix on medium for one full minute. Don't worry, you're not going to over-mix but if you don't mix it for a minute then you'll end up with crumbly corn-bread so don't worry! Let it mix!
This is where I also add a drop of yellow and a drop of orange food coloring to bring out that pretty orange sherbet color that reminds me of ice cream but you can totally just leave it natural and have a more pale orange colored cake.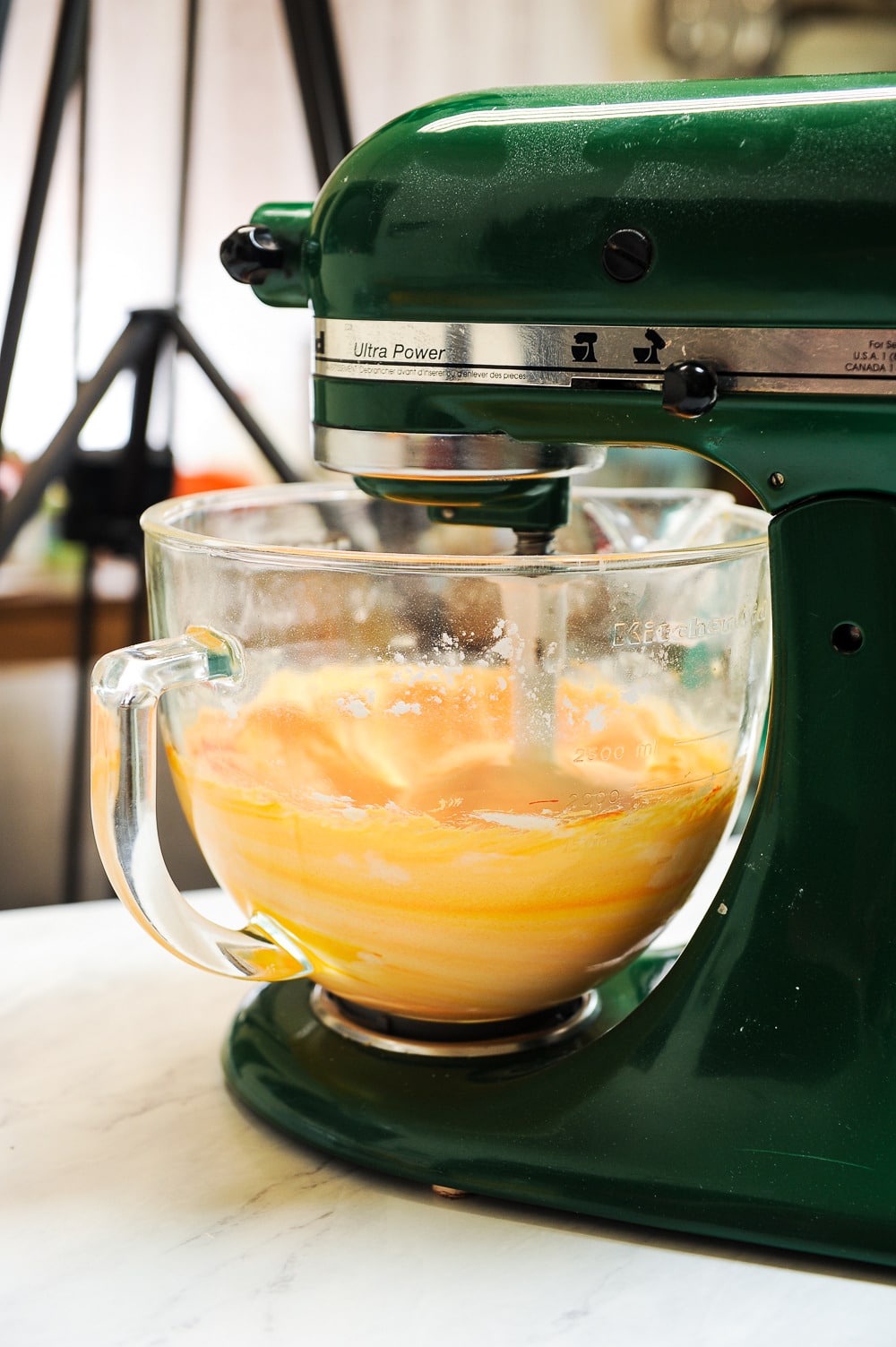 Add in a little more of the liquids and then scrape the bowl so that everything is mixing together evenly. Then add in the rest of the liquid just until combined. After the batter is mixed, I grease my pans with some cake goop and bake them in the oven at 335℉ for 30-40 mins until a toothpick comes out clean.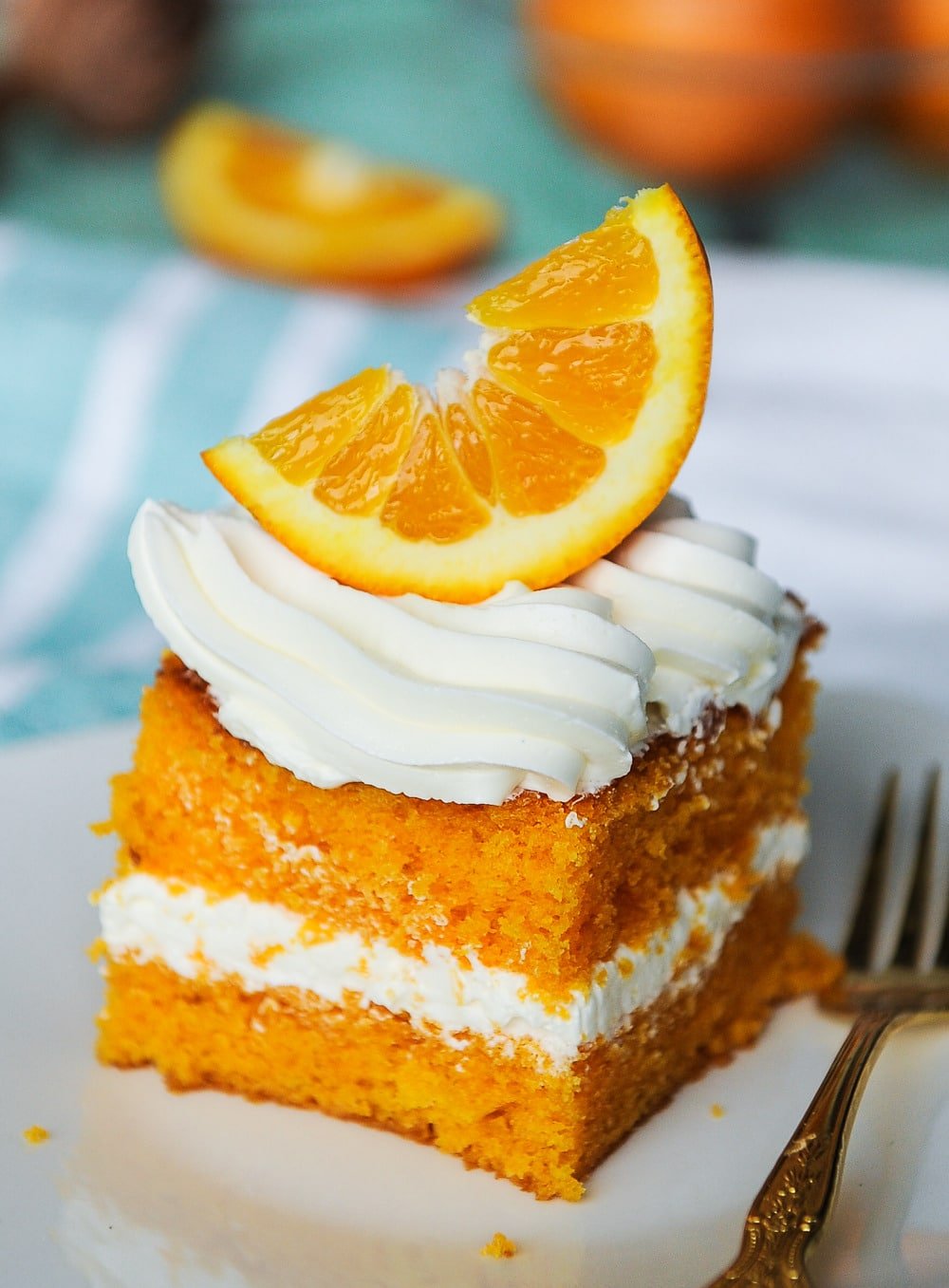 Orange Creamsicle Frosting
I feel like there are a lot of things you could pair with this orange creamsicle cake. You could go with a simple easy buttercream for a stacked cake or wedding cake. Whipped cream for a simple one tier treat for your family and friends. Or white chocolate ganache which to me has the perfect vanilla flavor to pair with the orange flavor.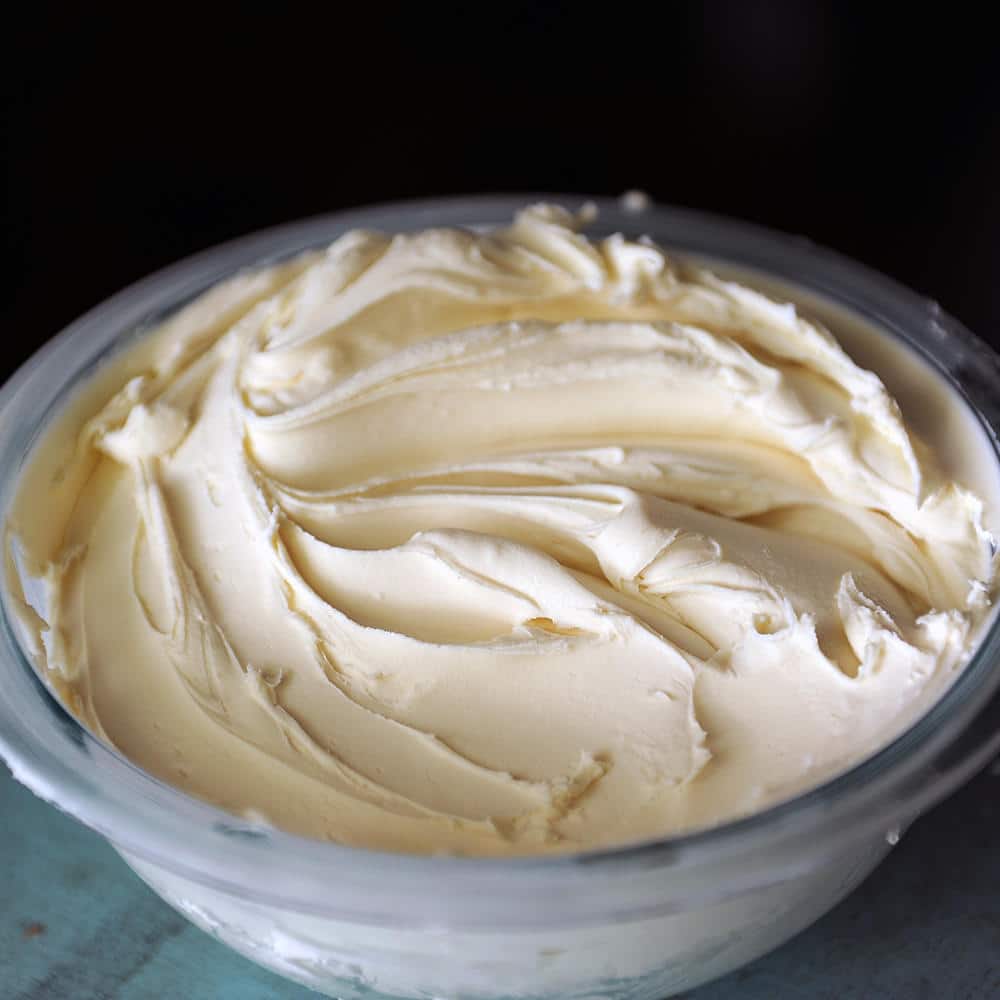 For my white chocolate ganache I use my friend Caked By Cynthia White's recipe which is a 3.7 to 1 ratio. She's very exact lol. I'm not THAT exact and went with a 3:1 ratio meaning for every three pounds of chocolate I used 1 lb of heavy cream. If you want a firmer ganache you can use 4:1. I have not tested this recipe using candy melts but I know that my water ganache drip uses a 6:1 ratio and sets up firm enough to ice with.
Orange Creamsicle Cake With Orange Soda
You can make an easy version of this cake by using a white box cake mix and some orange soda like orange crush or fanta. Combine your mix, eggs and oil with 2 cups orange soda. Bake as directed and top with some yummy whipped cream!

Orange Creamsicle Cake With Jell-O
Some people really like the flavor of creamsicle cake using the addition of orange jell-o. The process is much like the cake with soda and is often referred to as orange creamsicle poke cake. You'll need one box of orange cake mix and 3 ounces of orange jell-o. Mix your box mix up with the eggs, milk etc that it calls for and bake as directed. Combine your jell-o with 1 cup hot water and 1 cup cold water. Allow to cool down at room temp. Poke holes in your baked cake and pour the jell-o mixture on top. Refrigerate 2-3 hours.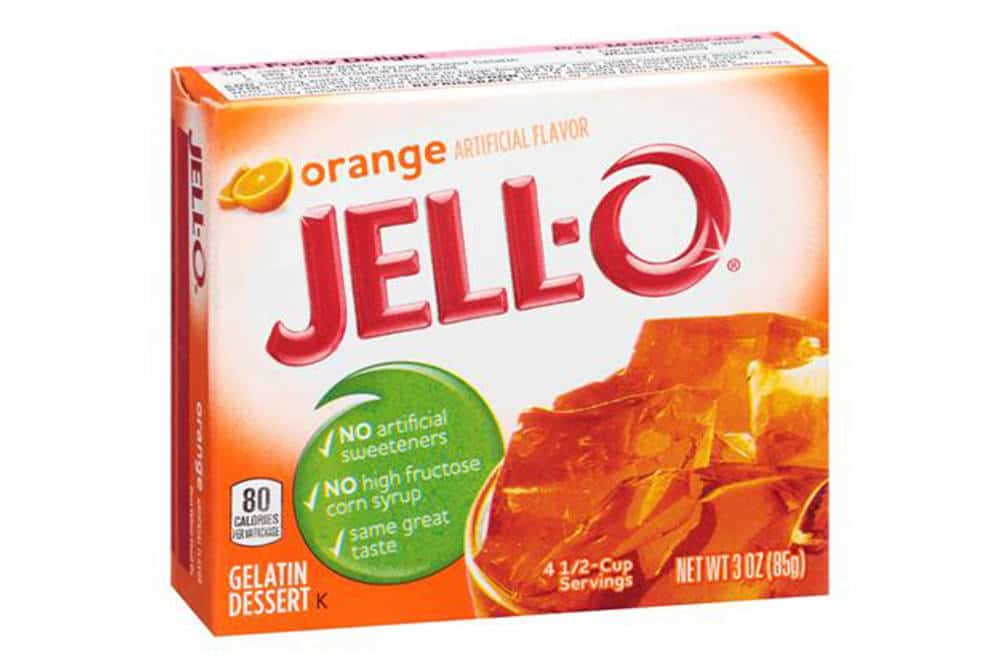 Top the cake with whipped cream! An easy and tasty summer treat.
You're going to love this cake! Watch how I made my orange creamsicle cake in my video tutorial.
Like this recipe? Be sure to check out our Lemon Cake Recipe and our White Chocolate Buttercream!
Recipe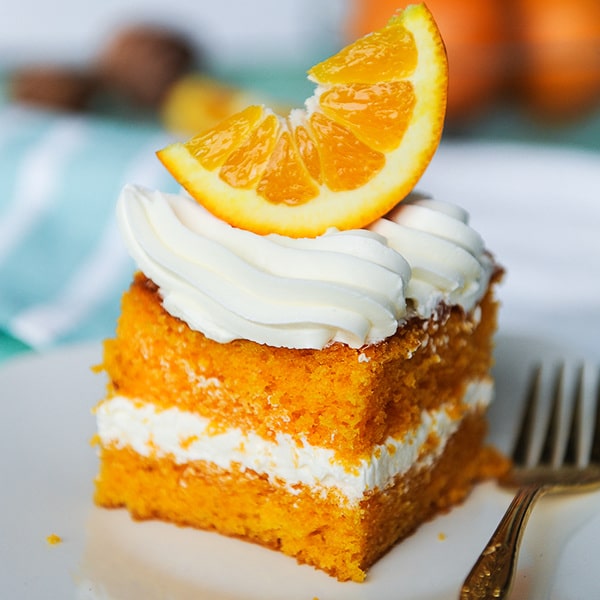 Ingredients
Cake Ingredients
10

oz

cake flour

10

oz

granluted sugar

½

tsp

salt

1 ½

teaspoon

baking powder

1

teaspoon

baking soda

¼

teaspoon

citric acid (optional)

6

oz

unsalted butter

room temperature

7

oz

orange juice concentrate

defrosted at room temperature

4

oz

milk

room temperature

4

large

eggs

2

teaspoon

orange extract

zest

1

orange

2

oz

vegetable oil

1-2

drops

yellow food coloring

1

drop

orange food coloring
White Chocolate Ganache
24

oz

White chocolate

8

oz

heavy whipping cream
Instructions
Cake instructions
Make sure all your ingredients are at room temperature (milk, eggs, orange juice, butter). Preheat your oven to 335℉

In the bowl of your stand mixer, combine together your flour, sugar, salt, baking powder and baking soda. Whisk and set aside.

In a separate container, combine your milk, orange juice, oil and eggs, extracts and zest. Whisk to combine.

Add your room temperature butter to your flour mixture and attach your paddle attachment. Mix on low until mixture resembles coarse sand.

Add in ⅓ of your wet ingredients mixture. Turn your machine up to medium and mix for one full minute. Mixture will look lighter in color and appear fluffier. Don't skimp on the time or the structure of your cake will not develop and it will collapse. Scrap your bowl with a spatula to make sure your batter is fully mixing at the bottom.

Add in your drops of food color, your citric acid then add in ½ of your remaining liquid. Let incorporate on low and then add in the rest of the liquid. Mix until just combined.

Pour batter into prepared pans (I like to use cake goop) and bake for 30-40 minutes until a toothpick comes out cleanly. Wrap and chill cakes in plastic wrap before torting and filling.
White Chocolate Ganache Instructions
Microwave chocolate in microwave safe bowl for 1 minute to soften.

Bring heavy whipping cream just to a simmer then pour over chocolate

Make sure the chocolate is fully covered

Let set for 5 minutes

Whisk gently to combine cream and chocolate, do not incorporate air

Pour into a shallow pan or dish to let stiffen up to buttercream consistency. Then stir until creamy before icing your cake. If your ganache is too firm, microwave for 10 seconds to soften and then stir until ganache is the desired consistency.



Nutrition
Serving:
1
g
|
Calories:
751
kcal
|
Carbohydrates:
95
g
|
Protein:
11
g
|
Fat:
37
g
|
Saturated Fat:
23
g
|
Cholesterol:
186
mg
|
Sodium:
465
mg
|
Potassium:
474
mg
|
Fiber:
1
g
|
Sugar:
60
g
|
Vitamin A:
1045
IU
|
Vitamin C:
45.6
mg
|
Calcium:
119
mg
|
Iron:
1.2
mg