Making homemade Jello is super easy and only takes two ingredients
Want to make your own homemade jello? It's pretty easy. You probably have all the ingredients you need in your pantry already. You only need two things, powdered gelatin and some sort of flavored liquid. If your liquid of choice isn't pre-flavored and sweetened, you might need some sugar and flavored extracts.
This could be anything! Beer, orange juice, root beer, the sky really is the limit. Exact measurements may vary depending on what you're making. For instance, a gummy beer might need extra gelatin to make it more stable.
If you're just going to make your own gelatin for eating, you might use a little less. Experiment with exact measurements to see what works for you!
My daughter loves making gummy gems from fruit punch and gelatin! So easy and fun to do. You can even adjust the recipe so that it's has very little sugar by using no sugar added juices.
I also used this recipe to make my now viral gummy beer from my giant burger cake tutorial! Super fun to make and will fool all your guests! Even the foam on top is gummy! I love to watch it wiggle.
Or you could make a gummy glass of orange juice like I did for my breakfast in bed cake tutorial! Getting the lip of the glass was a bit tricky but I show you how in my breakfast in bed tutorial. If you like this jello recipe you might want to check out my real gummy candy recipe!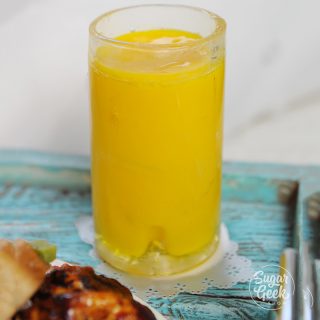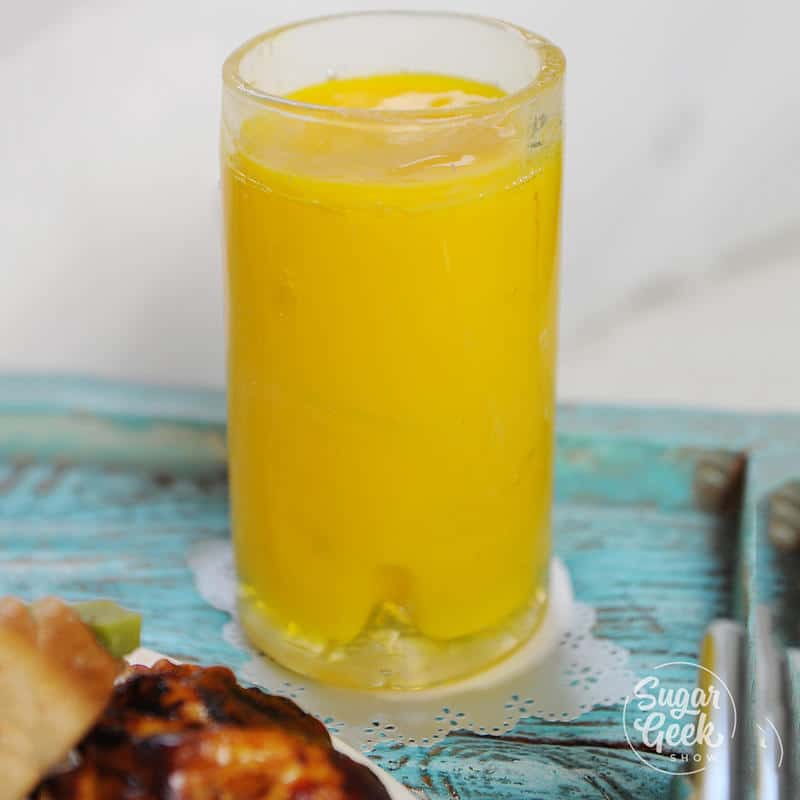 Homemade jello
This recipe is perfect for making homemade jello with only two ingredients!
Ingredients
1

Tbsp

Gelatin

1/4

cup

Water

room temperature

3/4

cup

Water or other liquid like juice or beer

room temperature

1/4

cup

Sugar

(unless liquid is already sweet then you can leave it out)

1

tsp

Flavoring

optional
Instructions
Dissolve 1 tablespoon gelatin into 1/4 cup room temperature water.

Liquify gelatin in microwave for 30 seconds or until melted.

Remove foam off top of gelatin with a spoon.

Combine gelatin with 3/4 cup room temperature water.

Add in 1/4 cup sugar and stir until dissolved.

Add in flavoring (optional).

Strain and put into desired molds and refrigerate until set
Recipe Notes
Makes 1 cup of gelatin. Multiply this recipe for however many cups you need for your pan.
May 10, 2017