Sheet gelatin recipe is simply powdered gelatin that is dissolved in water then laid out to dry in a thin sheet
This is my basic gelatin recipe in sheet form. I use this recipe for a variety of things including my flexible butterfly wings for my daughters bug birthday cake, sails for my pirate ship cake and recently, my edible glitter tutorial.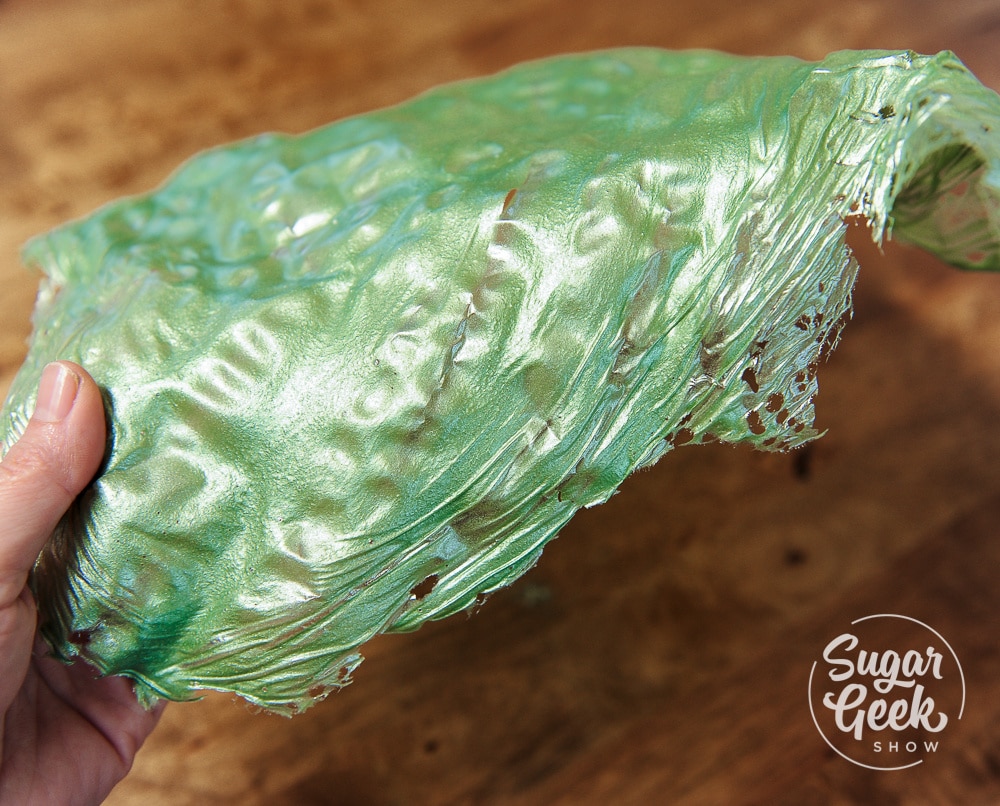 You can combine sheet gelatin with various amounts of food coloring, dusts or edible metallics to make it different colors.
Gelatin recipe
The basic gelatin recipe is 5 teaspoons of powdered knox gelatin (not packets) dissolved in 1/4 cup of cool water. There are a few things to know though about this process. You can add food coloring, pearl dust, metallic dusts or pretty much anything you want to this basic recipe. This is great for making gelatin bubbles like the tutorial in Sara Myers bubble cake tutorial.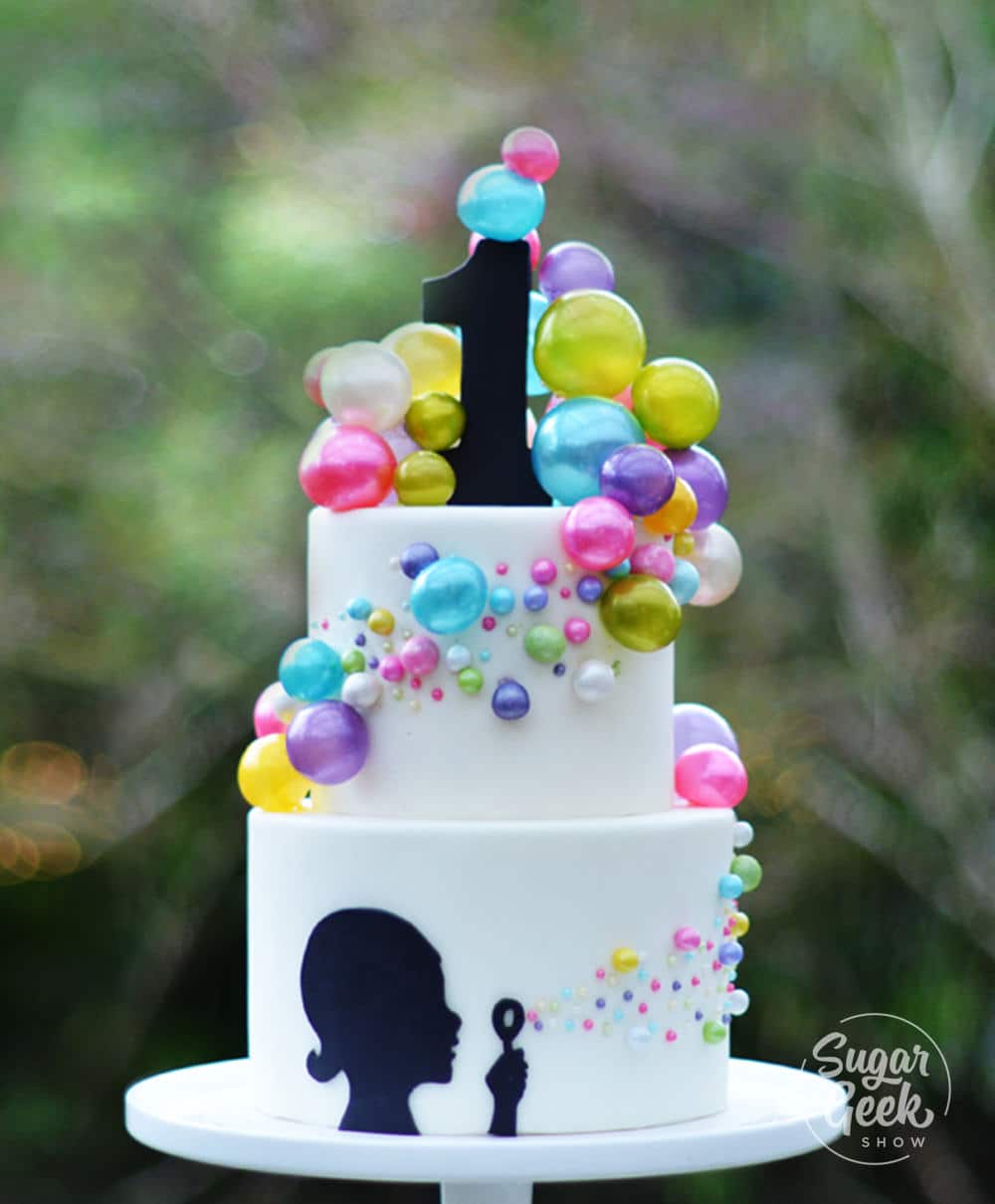 Gelatin recipe tips
When you sprinkle the powdered gelatin over the water, make sure you go slow and let it all absorb into the water evenly. If you see any grains of gelatin that are not dissolved, put a little more water in there. It might take longer to dry but you don't want any unabsorbed gelatin leftover.
Let the mixture sit for about 5 minutes. This is called "blooming" and basically is the process of the gelatin absorbing the gelatin fully. Sounds fancier than it really is.
Once your gelatin is bloomed, make sure you heat it gently. 30 seconds at first then 15 second increments afterwards. If you boil the gelatin or heat it too hot, it actually changes the integrity of the gelatin and it might not set correctly so be gently with your gelatin.
Once your mixture is cooled, let it sit for a couple of minutes. You might see some white foam rising to the top. That foam is not your friend. You're going to want to scoop that off with a spoon unless you're TRYING to make foam like I did for my gummy beer tutorial in the giant hamburger cake tutorial.
Now you can add in colors, dusts etc. I spread the gelatin out onto some plastic wrap and let it dry overnight. It will wrinkle and warp as it dries. If you add a small amount of corn syrup (about 1-2 teaspoons) it will make the gelatin slightly flexible. This is a good mixture to brush over wafer paper.
Related gelatin recipes
You might check out my related gelatin recipes, real gummy candy recipe that makes gummies that are shelf stable and really yummy. DIY Jell-O recipe that makes for some great look-a-like food tutorials like my gummy orange juice from the breakfast in bed cake.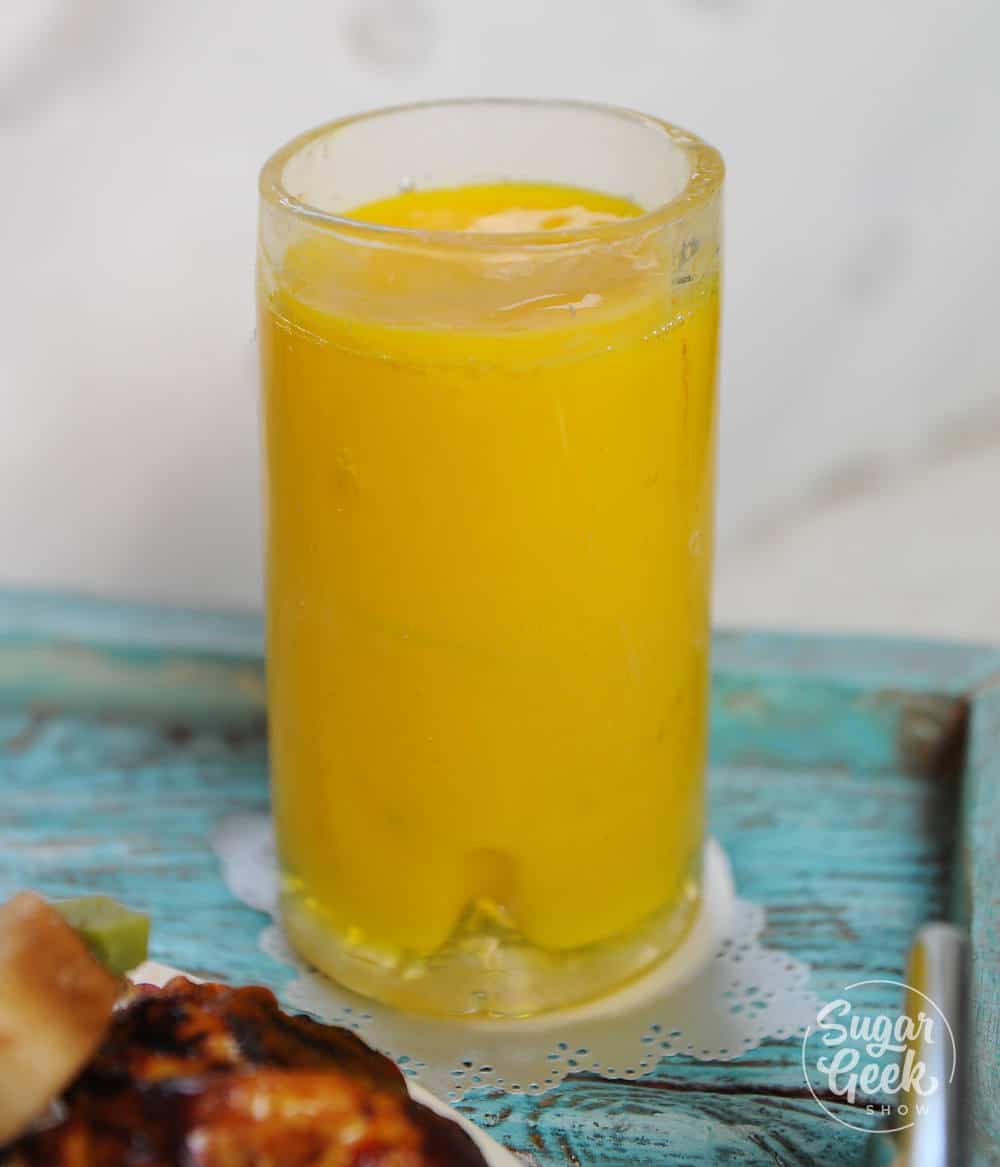 So thats basically it! Hopefully you get some good use out of this gelatin recipe. Let me know if you have any questions about it in the comments or if you need help!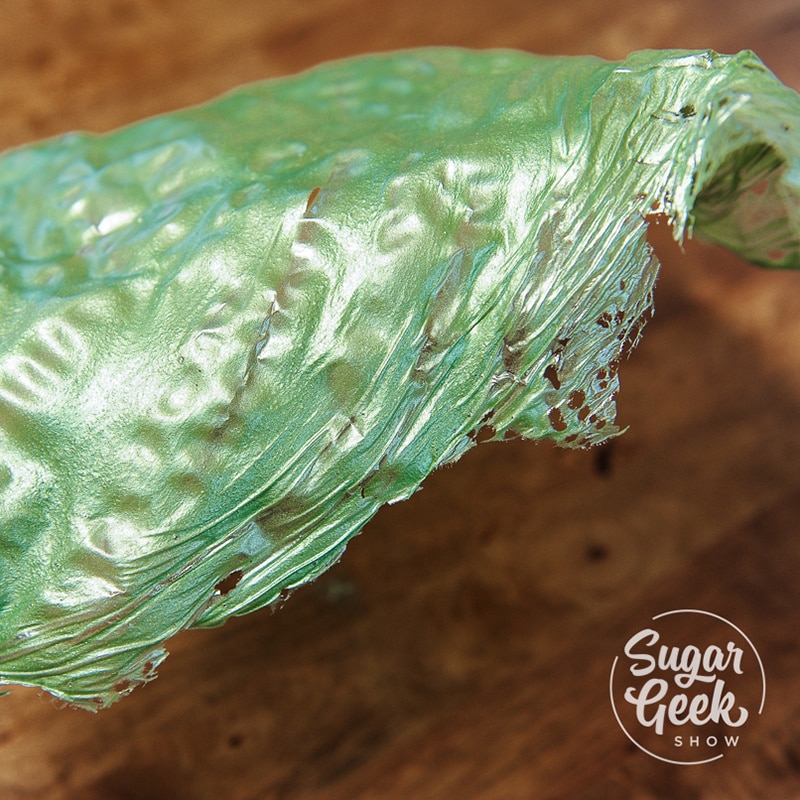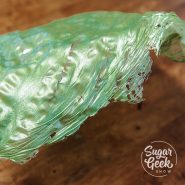 Sheet Gelatin Recipe
This is my basic recipe for making gelatin. Sometimes I let it dry out to make a sheet, sometimes I combine it with corn syrup to make flexible sheets. It's very versatile.
Ingredients
5

tsp

knox powdered gelatin

2

oz

cool water
Instructions
Pour water into a shallow dish. sprinkle gelatin evenly over the water and let it absorb for 5 minutes

Microwave for 30 seconds, then stir and microwave for another 15 seconds if needed to melt fully

Let sit for 5 minutes and bubbles will rise to the surface and create a white foam. Skim this foam off the surface with a spoon and discard

You can now use this base recipe by combining with metallics, food colors, corn syrup or whatever you need. Store leftovers covered in a container in the fridge.
Nutrition Facts
Sheet Gelatin Recipe
Amount Per Serving
Calories 67
% Daily Value*
Sodium 42mg2%
Protein 17g34%
Calcium 11mg1%
Iron 0.2mg1%
* Percent Daily Values are based on a 2000 calorie diet.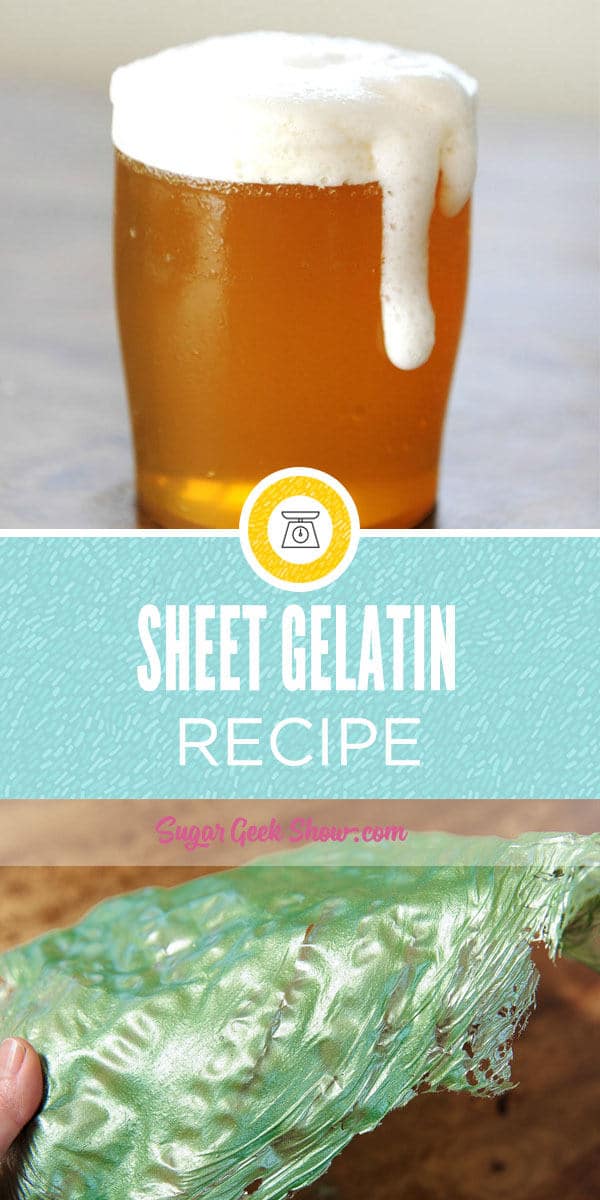 August 27, 2019