You'll never have to buy pan release again after you make your own cake goop!
Cake goop is super simple to make and works every time for a perfect cake release.
Seriously, I wish someone had told me about this amazing stuff before. It's stupid easy and takes only a minute to make and you know what? Your cakes will turn out every single time. No parchment. No flour and shortening messes. No using a knife to cut around the edges. No more buying pan release spray!
You're welcome.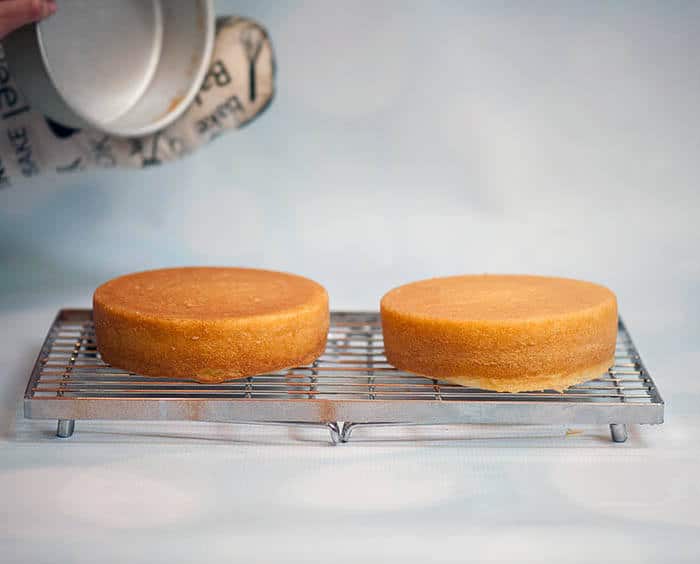 How to make your own cake goop
It's super simple to make your own pan release. Just mix equal parts flour, vegetable oil and vegetable shortening (or margarine). Then combine it all in a mixer on low or hand stir. If you have some lumps, no biggie. When it's smooth and homogenous, you're done. Easy right?
I store my cake goop in a container and leave it on the countertop because I use it a lot but if you want, you can put yours in the fridge but truly, it doesn't go bad. You don't have to worry.
Tips for success using cake goop
Ok so it's super easy to make, super easy to store and makes all your cakes come out like a dream right. You can't really mess it up. EXCEPT if you use too much. I like to apply my cake goop with a pastry brush and do a nice even coat but early on, I got a little crazy with the layers and put a LOT on there. This can actually backfire and cause your cake to stick. So a nice thin layer is all you need.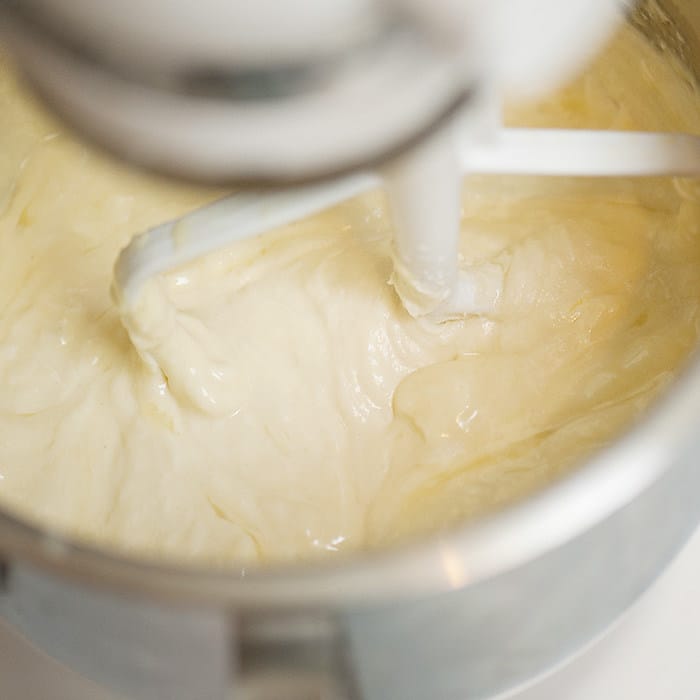 Some cakes will stick no matter what. You need to know this. Because if the first cake you make with cake goop is strawberry which naturally has a ton of sugar in it and it sticks, you will curse my name and say darn you Liz Marek! You lied to me.
No, it's just the cake. As far as I know strawberry cake, cinnamon sugar and some cakes with high amounts of sugar will stick so it's best to use a parchment circle as well to prevent sticking.
Big cakes sometimes need a little help coming out of the pan. Does that mean your cake goop isn't working? Nope. Sometimes the base of a cake can just stick to the pan from being really warm so putting parchment in the bottom of your pan larger than 12" or sheet cakes can just give you a little peace of mind. I admit though... I never do and haven't had a problem *knocks on wood*
Gluten-Free Cake Goop
You can make your cake goop gluten-free by replacing the flour with gluten-free flour like bobs red mill 1:1 baking flour.
Recipe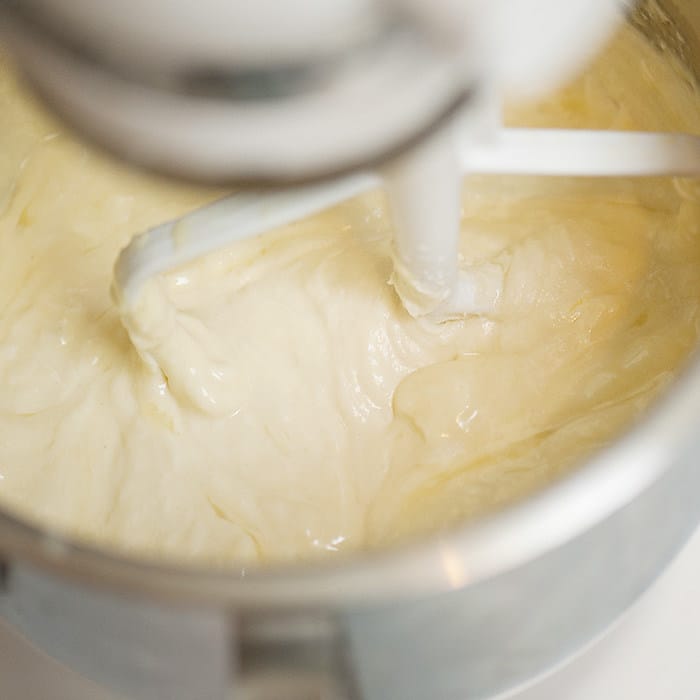 Ingredients
7

oz

vegetable shortening or margarine

7.5

oz

vegetable oil (or other oil you like)

5

oz

all purpose flour
Instructions
Place all ingredients in a mixer and combine until white and homogenous. Store in a covered container at room temperature or you can refrigerate it. Apply a thin coat to your cake pans before baking for a flawless release every time.
Notes
I like to store my cake goop in this cute little jar with a silicone brush!
Nutrition
Calories:
818
kcal
|
Carbohydrates:
31
g
|
Protein:
4
g
|
Fat:
75
g
|
Saturated Fat:
23
g
|
Sodium:
3
mg
|
Potassium:
44
mg
|
Fiber:
1
g
|
Calcium:
6
mg
|
Iron:
1.9
mg