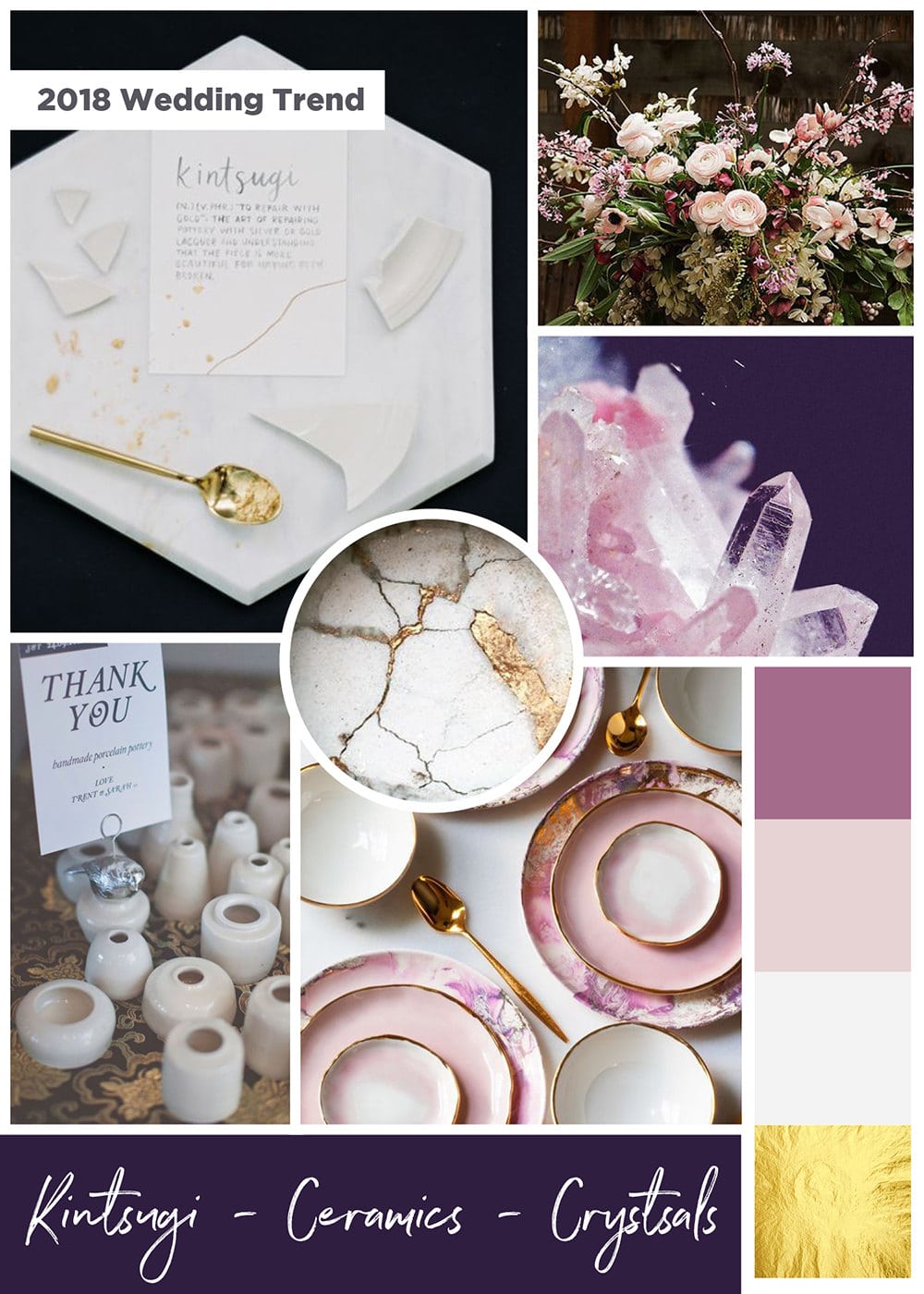 Cake Trend: Crystals & Geodes
We can't very well talk about cake trends without mentioning the infamous geode cake! Still going strong but getting a bit of a makeover in 2018. Brides are upping their geode game and finding inspiration from everything from marble, agates, crystals and even pottery.
To incorporate this trend into your wedding look to natural stones for inspiration. Work in colors, textures and patterns that you love. A pop of metallic gold or silver always accents the sparkle factor with this theme.
Nicole Biller of Nicky B's Cakes really wow'd us with her version of the kintsugi cake! The attention to detail is just gorgeous and the muted grays definitely give this geode cake an update.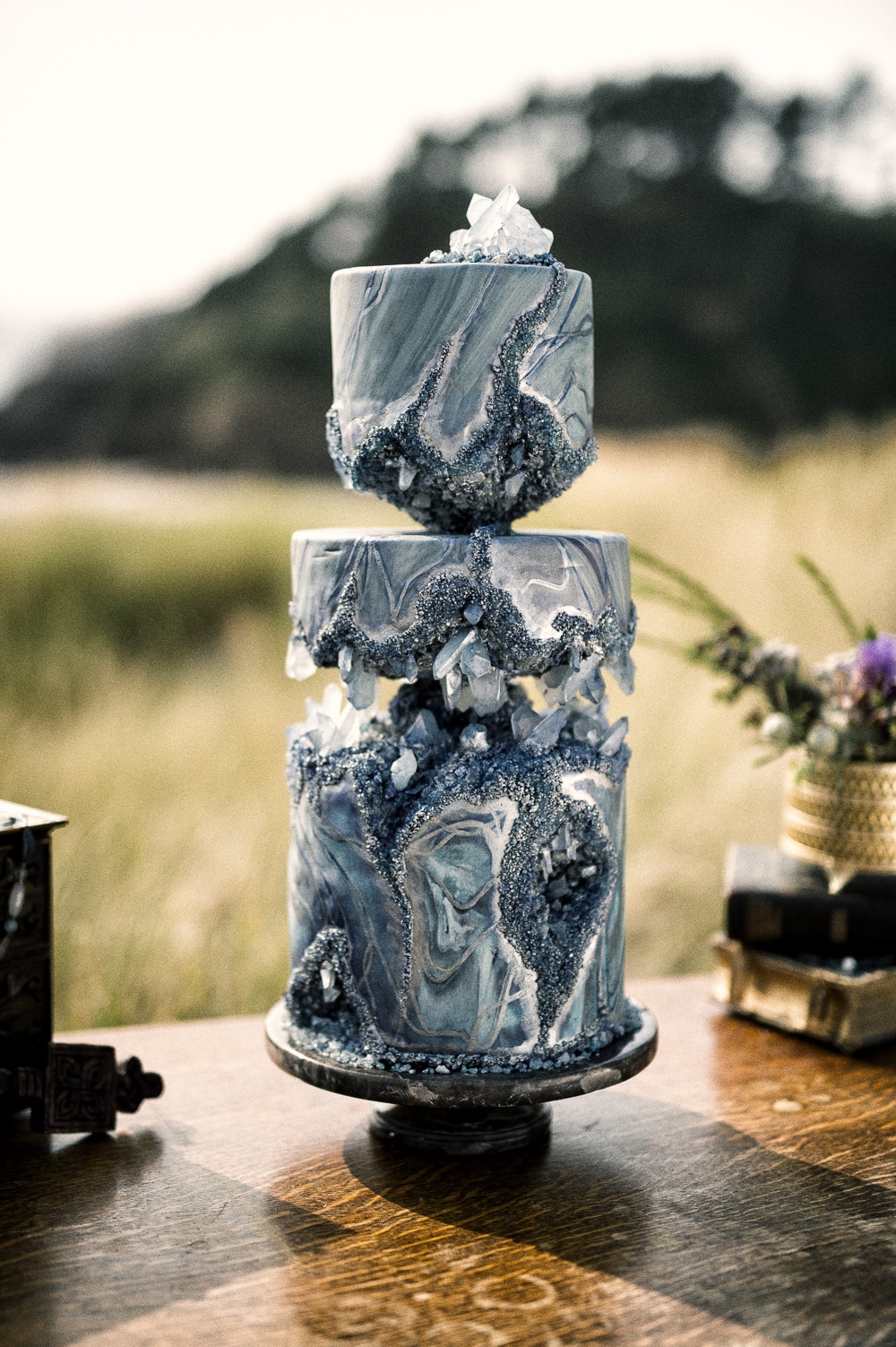 Photography by: Erica Ann Photography
About this cake:
 "As a Pacific Northwest native, I am strongly inspired by the often hard, yet beautiful elements of the Oregon Coast. My "Coastal Geode Cake" reflects many of these features from the hard textures and marbling of the rocks and cliffs, to the deep colored tones (blues, greys and silver) of the ocean water and the textures and colors of the sand, rocks and waves. Even the crystals on the cake remind me of Sea Glass or the pretty rocks you find along the edges of the waves. Oregon is one of the leading states in the nation for the production of gemstones, mostly the result of the state's long volcanic history. Oregon is an extraordinary state for "Rockhounding", with a large amount of public lands and a wealth of fossils, gemstones, rocks and minerals. The "Thunderegg", which is very similar to the Geode (one is solid, one is hollow) is Oregon's state rock. Oregon and the Pacific Northwest as a whole is one of the world's most beautiful places. If you've never been, I highly encourage you! I feel this cake truly captures some of the elements of our state's natural beauty.
The timing of Liz Marek's Kintsugi Cake tutorial fit perfectly with the Oregon Coast Viking Shoot I was participating in and was a HUGE inspiration. I believe in 2018, more couples are appreciating the natural beauty of the world around us and maybe even leaning toward more bold yet earthy colors and textures that capture those elements. This is also such a versatile design trend that can be adapted to fit so many themes. I believe this is the kind of trend that will attract the most unique and artistic couples."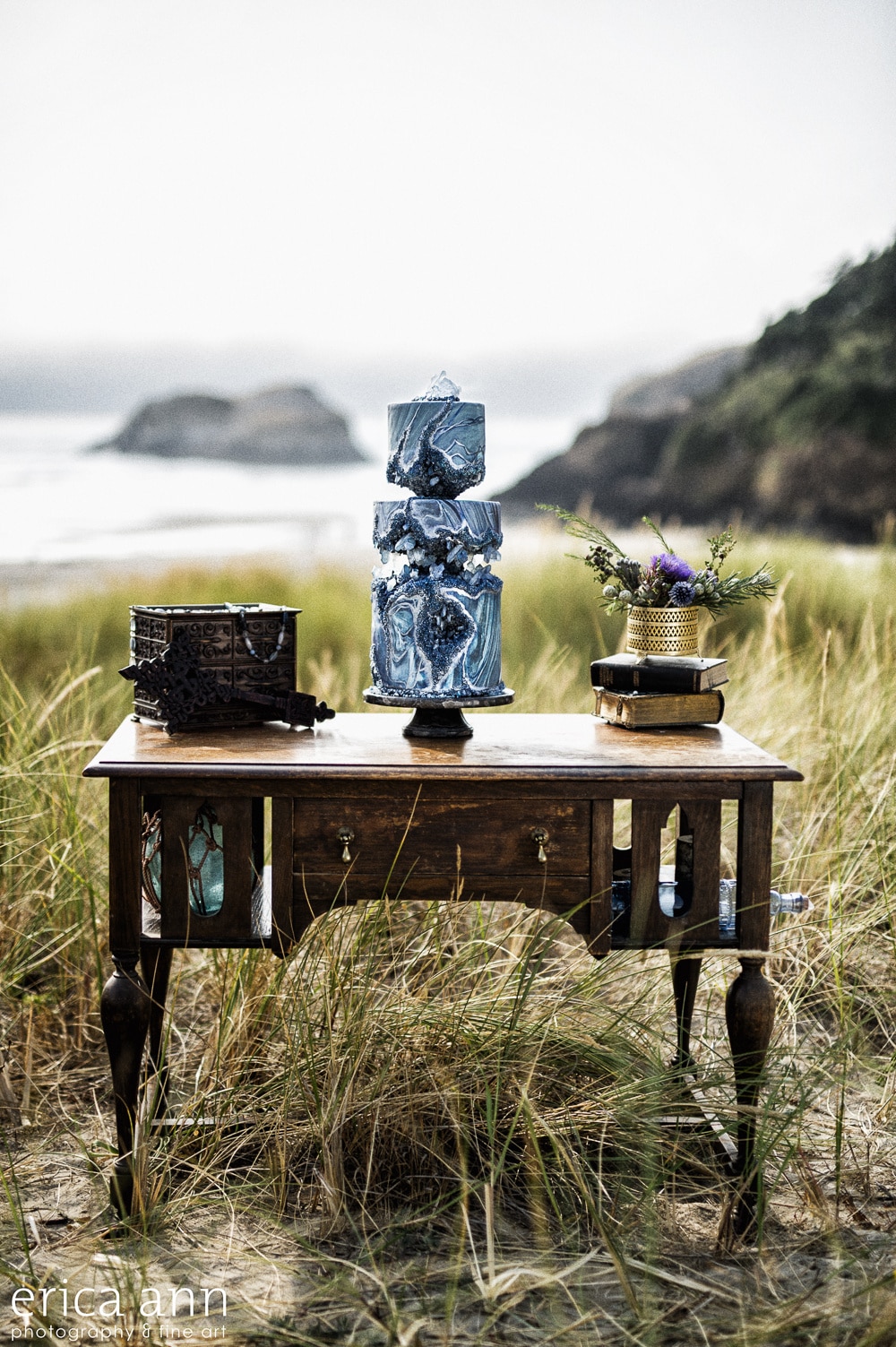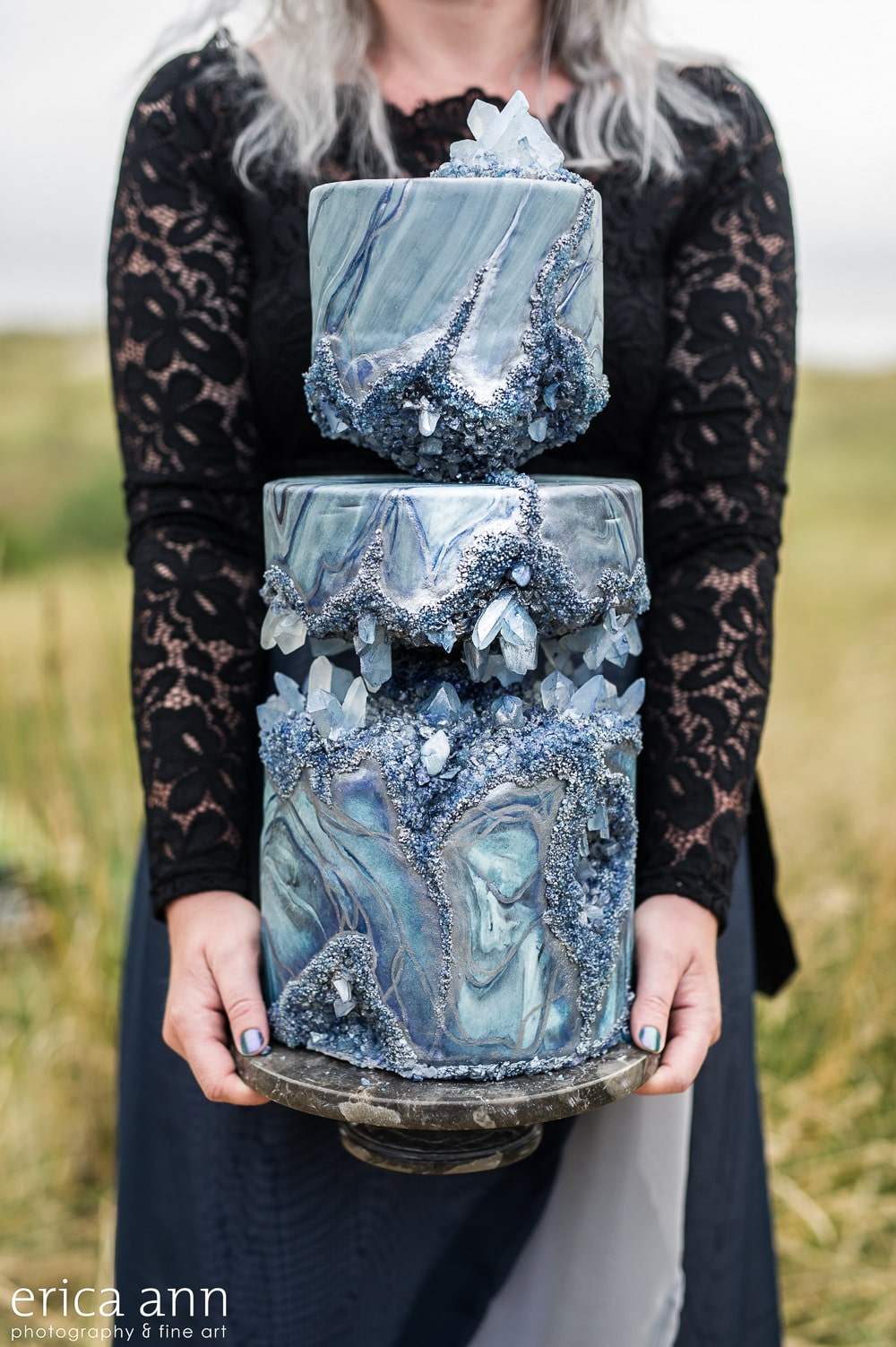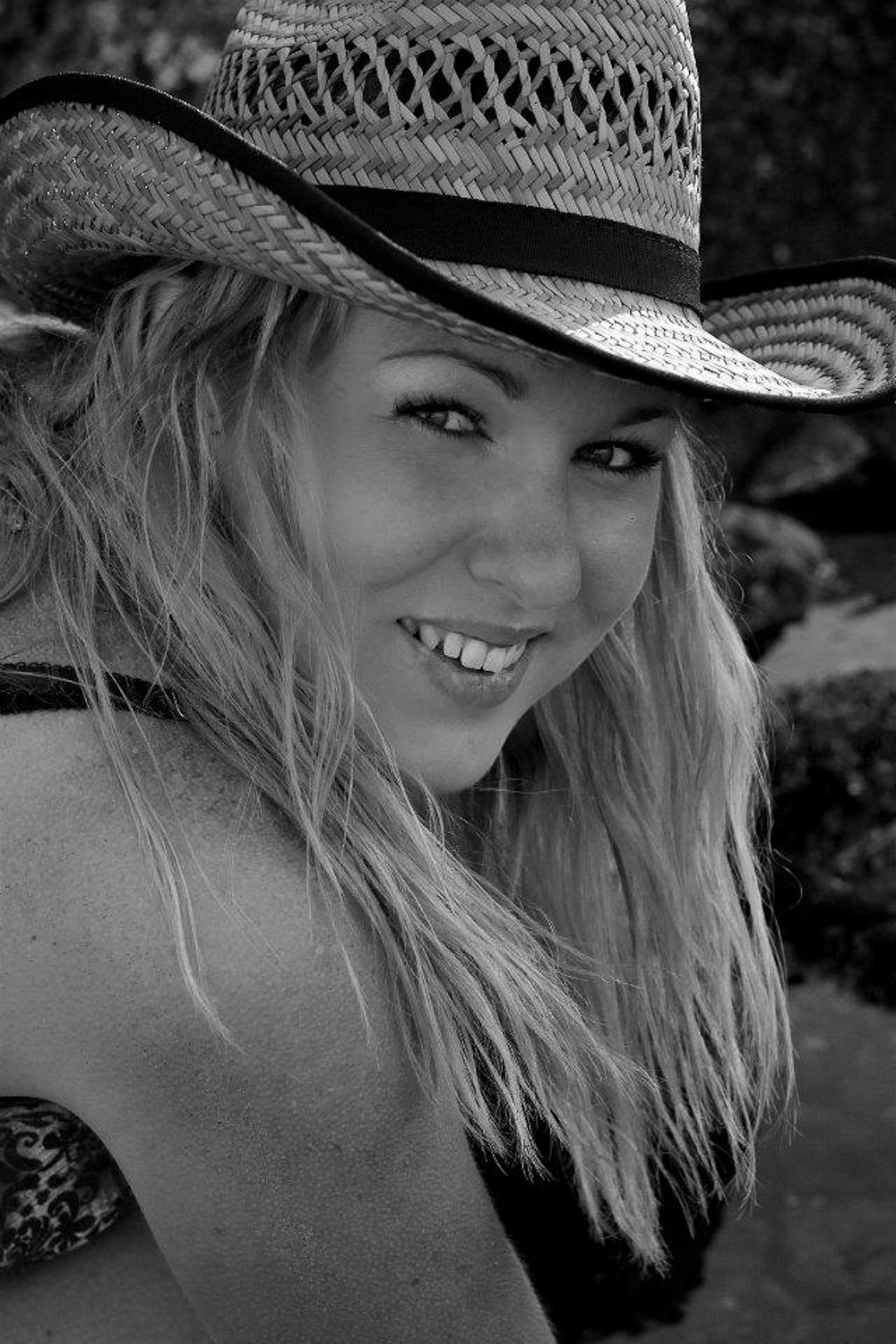 Nicole Biller is a cake artist, owner and sole operator of Nicky B Cakes, a high-end custom cake company specializing in artistic and unique wedding cakes. Nicole strives to make each cake a beautiful centerpiece that can only be outshone by the bride herself; forever captured in memories and photographs, and talked about by guests for years to come. Nicole, wife and mother to three boys, lives in Oregon's Willamette Valley. She began as an artist, hobby baker, gardener, outdoor enthusiast and lover of all things Pacific Northwest. In 2012 she asked her cousin, a hobby cake decorator, to make her oldest son a Dr. Seuss cake for his 8th birthday. Instead, her cousin offered to teach Nicole the fundamentals of cake decorating so Nicole could do it herself. Nicole quickly fell in love with the artistic aspect of cake decorating and saw a promising and practical way to make a career out of her love for art. Lots of hands on self-teaching, YouTube videos and subscribing to numerous tutorial websites including Craftsy, Cake Made, My Cake School and more. The favorite and most inspiring has been Liz Marek's Sugar Geek Show. Nicole quickly evolved in the beginning going from imitation to creating her own unique pieces. Nicole has worked and continues to work on refining her skills and unique style. Nicole loves that she can use cake as a blank canvas with constantly evolving mediums and possibilities to create one of a kind works of art. Nicole has been featured in numerous wedding blogs such as Wedding Chicks and Oregon Bride Magazine. Eventually Nicole hopes to turn to teaching others, while focusing on the most inspiring projects about which she is most passionate.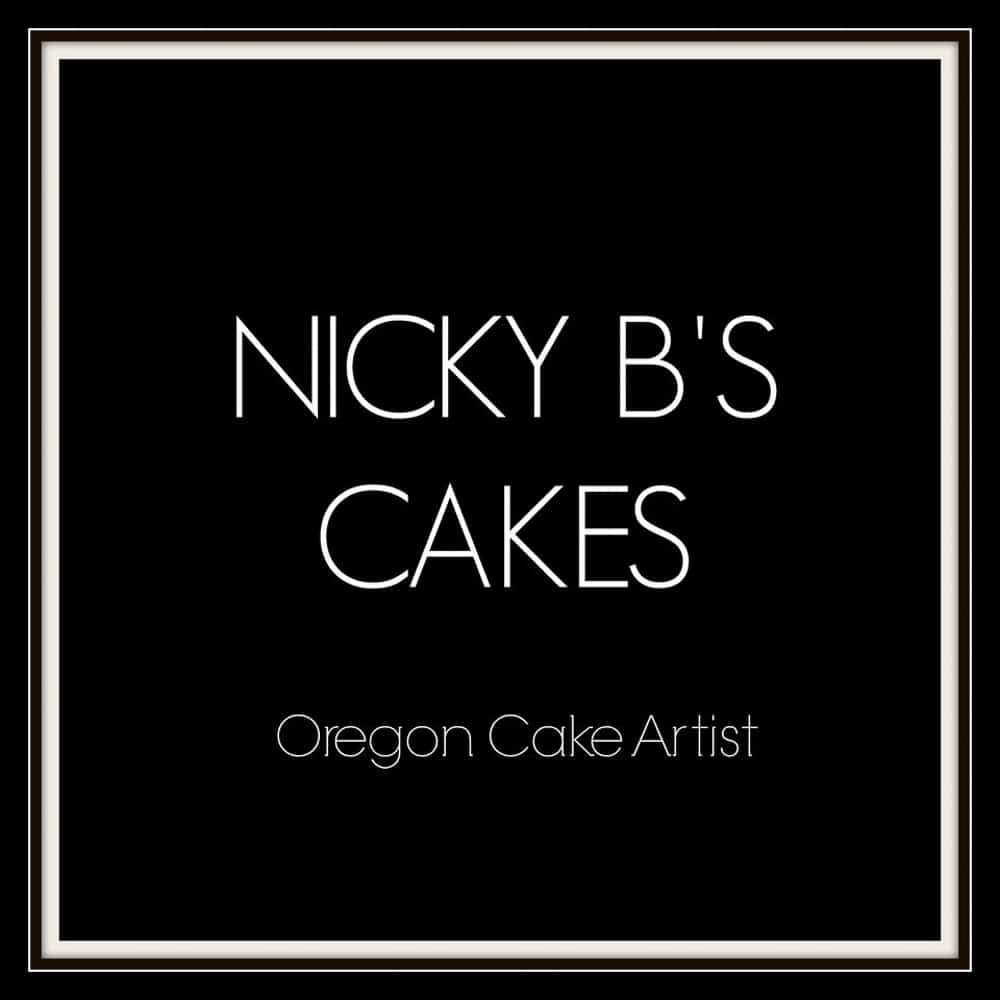 To Lean more about Nicole and Nicky B Cakes, visit;
Facebook: Nicky B's Cakes
Instagram: @nickybcakes
Website: nickybcakes.com
Email: [email protected]
Photo Credit: Erica Ann Photography
Want to learn how to make these beautiful crystal molds using Simi Cakes crystal molds? Watch this video tutorial