Sing it with me, "Oppa Gingham Style, op op op op op, Oppa Gingham Style, ehhh sexy lady" You know you're doing it, it's pretty much impossible not to, and now I have ruined the rest of your day by permanently sticking that in your head #sorrynotsorry, and yes, I know the real song says GANGNAM, it's a play on words people. That's right we're bringing gingham back and on the inside of yo' cake! This gorgeous Springy cake with watercolor painting, a beautiful flower spray and of course the eye-catching gingham pattern on the inside is now available for your learning pleasure. You are welcome. This cake was also featured on the cover of the June issue of Cake Master's Magazine and a full pictorial can be found inside there as well. BONUS. Let's dive in and see some of the beautiful details in process starting with the sweet crackle board.
This is such a cool Isomalt effect (SimiCakes Brand Preferred) that could go with so many cakes! It is also a dream come true for the cake decorator who puts off covering their boards until the last minute, am I right? So basically every cake decorator ever. Original technique created by Choux Cake Studio.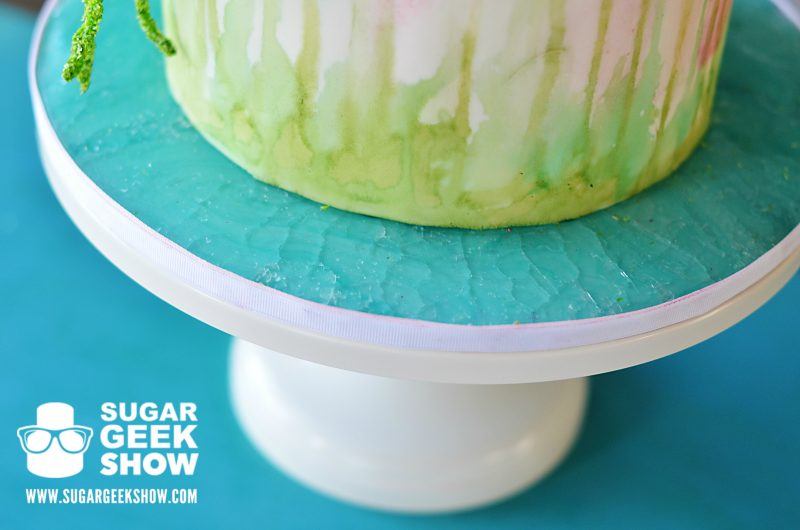 Working our way up these shots get us up close to the simple yet beautiful watercolor painting. Liz shows you how easy it is to get this stunning effect.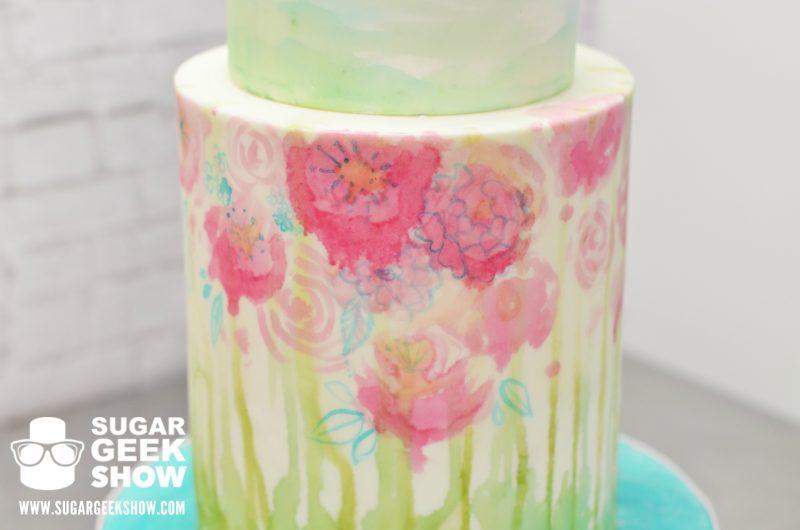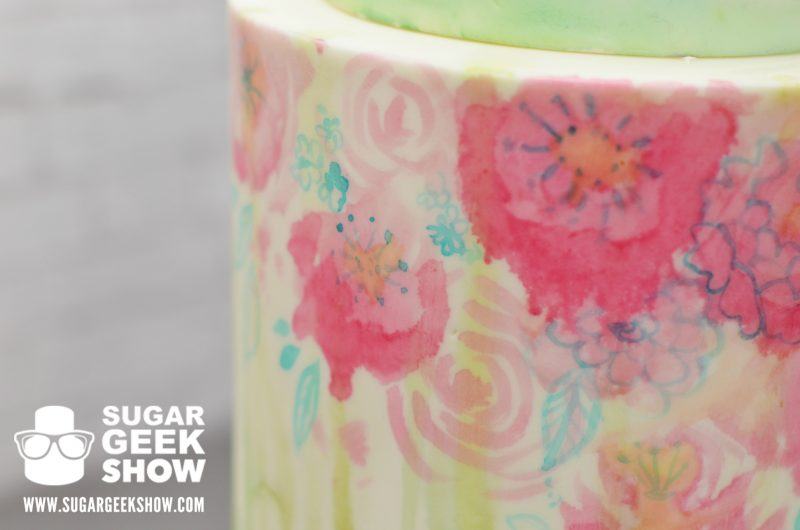 Here are the different elements in the flower spray that are offered in the tutorial including Amaranth, Poppies, Hydrangeas and Jasmine leaves. Many different products are used throughout this tutorial including Flexique, an amazing edible fabric product that proves to have more and more uses! Also learn dusting techniques and assembly of the floral arrangement.
Instruction for beautiful application and arrangement of the floral spray.
And of course, last but not least, the star of the cake, the gingham, op op op op op.
Overall, it is a gorgeous cake full of many techniques anyone can execute for a beautiful look!
Do not miss out on this amazing tutorial. Sign Up as a Premium or Elite Member today 🙂 Then work on getting that insanely catchy song out of your head.