When you're starting out, you're hungry for orders. You're so excited to make a cake that you'll give it away for free to any friend who will take a cake. No matter what the request or price point, the answer is always YES! In the beginning, we're always excited to share our passion with anyone and everyone. But then reality sets in. The long nights start wearing you down, the orders that come in are boring and uninspiring and most of all, you haven't made any money! Whats up with that? Just like a lot of other cake decorators, you might have a bad case of YES-itis. And it's making you sick.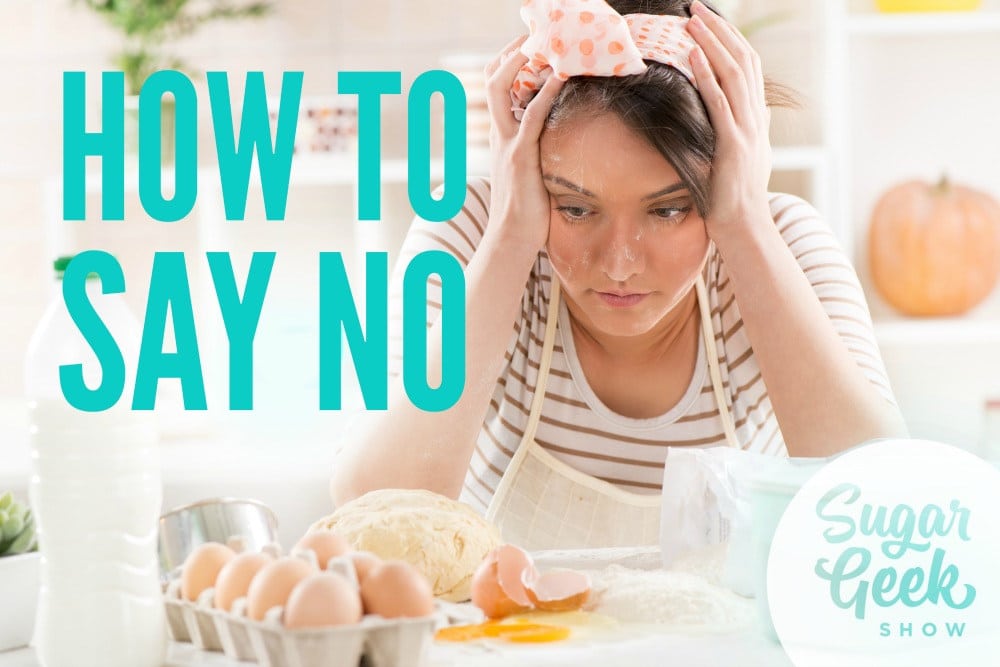 You might have got into this whole cake gig for various reasons. Maybe you just want to bring in some extra cash as a hobby, maybe you're itching to spread your creative wings through edible art or maybe making the best cakes in the world and opening your storefront is your dream! There is no right path, we all have our own idea of success. When you want that success SO badly, you feel like saying no will keep you from reaching your goals but when you say yes to everything you might not have time for the things you REALLY want to do and that get you closer to your real goals.
By the time you've realized you're too worn out and burnt out, you've already over-committed yourself and you're realizing that the days of scrounging for work are gone. These are all good things! It means you're in demand and people are noticing you! The bad part is that now everyone wants a piece of you and that means you've got to start thinning out the crowd. You are only one person and as much as you want to do everything for every one, there just isn't enough of you to go around. Finding a balance between work, life and goals is always a challenge so how do you know what to say no to and what is a yes?
Deciding on YOUR Ultimate Goal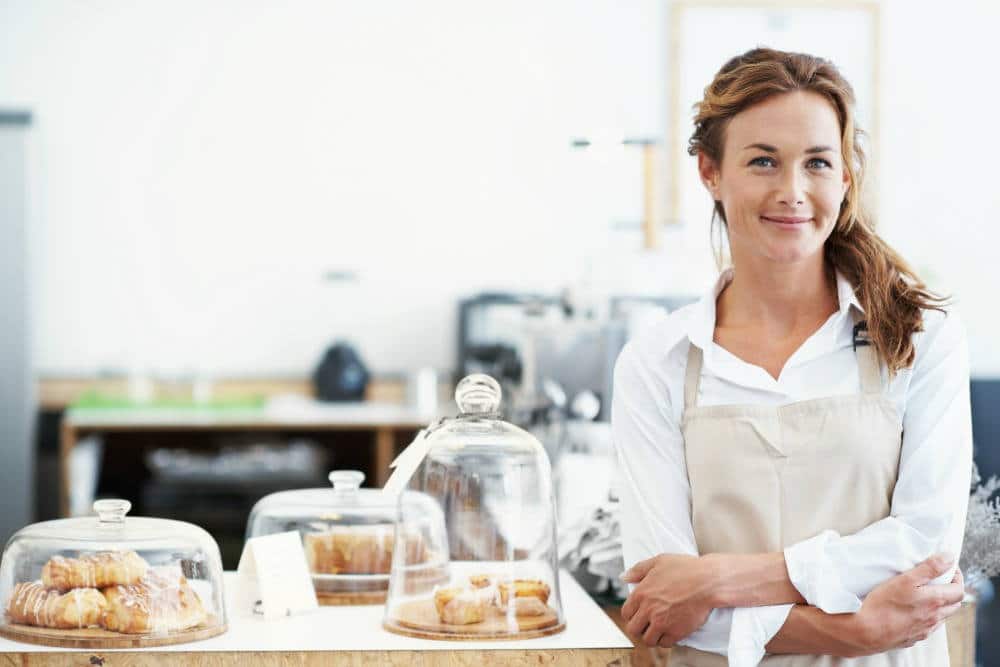 First of all, what is your actual goal? This might seem like a no brainer but you'd be surprised at how many people have not asked themselves this simple question.
Here's a few to get you started.
Do you consider yourself an artist?
Do you want to make as much money as possible?
Do you love the business side of things or do you hate it?
Are you a good multi-tasker?
Do you enjoy the baking side of cakes or are you more of a decorator?
Can you motivate yourself to get up every day to work without being told?
Are you a people person?
Do you love social media or do you suck at it?
What were your answers? Think about what those answers mean and what it means for your goal. For me, when I first started cake decorating I thought the only goal was to open a storefront and that meant success. Turns out, I'm not really a people person, I don't enjoy baking, I hate getting up early and all I want to do is make art. Not the best attributes for running a bakery!
At this time, I had two employees working out of my home-kitchen and we were making 6-8 cakes a week. I was so busy I didn't ever have time to see my family, friends or be very creative. I was mostly consumed with making enough money to pay the bills and I felt very unfulfilled. So I re-assessed my goals. What did I really want?
What I really wanted was to travel more, be creative, teach new techniques and never make the same cake twice. Now granted, that is a pretty unique list of things but for me, that's what I wanted. So I started saying NO to anything that was not going to get me closer to those goals.
That meant taking on less cakes, upping my price point for higher-end clients so I could still pay my bills, taking more time to make video tutorials, building my online following so I could teach more at cake shows and taking part in more collaborations and magazines to stretch my creativity. Because I started saying NO to the things I didn't want to do, I had more time to do the things I DID want to do instead of being so busy that I didn't have a choice.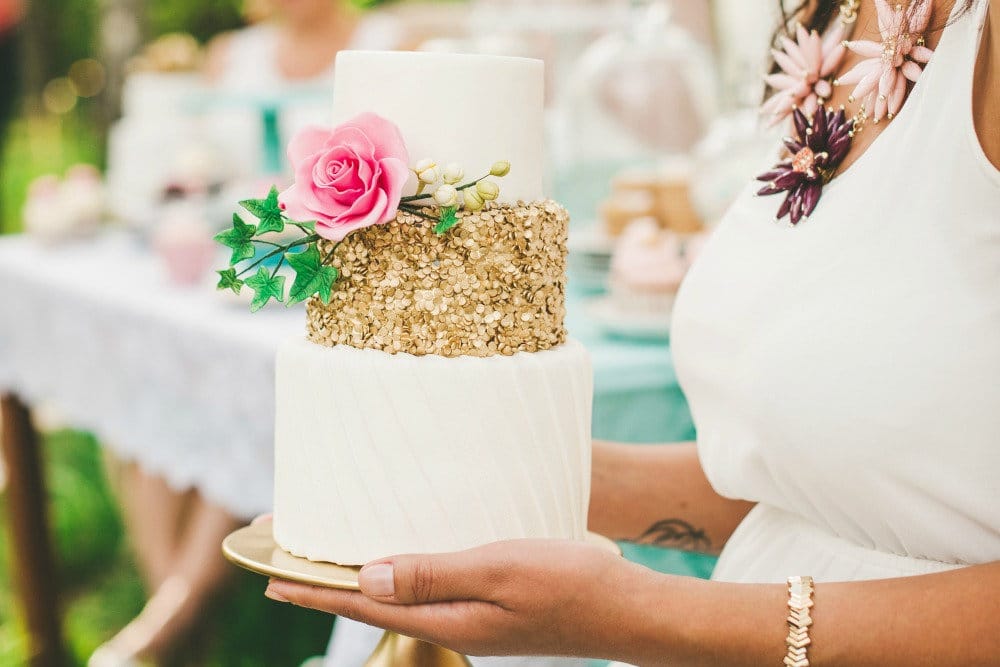 How do you say NO nicely?
Now your NO might be to collaborations or teaching gigs because your goal is to make your storefront the best it can be. Of course you don't have to be mean about it. Simple and tactful honesty is always the right way to go.
"That sounds so exciting and I would love to take part but unfortunately right now I am really focusing on my storefront and building my client base locally so I don't have much time for creative projects. Thank you so much for asking!"
Maybe your NO is to a boring birthday cake order from a client when you're trying to get more high-end clients. This is where some polite "white lies" come in handy.
"Thank you so much for your inquiry, unfortunately at this time I am booked. Please let me refer you to (insert other bakeries in the area) who might be able to help you out."
This way your client doesn't feel slighted that you weren't interested in their project and you were still helpful by pointing out some other bakeries in the area that can help.
When you say yes too often, no one wins. You end up spreading yourself too thin, all your work suffers, you end up not being able to deliver on anything and the only thing that happens in your career is frustration and exhaustion. The hardest part of learning to say NO is understanding why you're saying no and what you're getting in return. Set your goals, know your limits and be unapologetic for wanting to achieve them.
Now get out there and just say NO!