Skill level: Intermediate
Guest instructor Jennifer Reese from Good Gosh Ganache brings us a clean and classic cake design featuring several homestead textures that will make your traditional wedding and birthday cakes stand out and wow the party-goers.
Jennifer breaks down several unique techniques and textures on each tier including: a custom 3D monogram, a beautiful fondant gradient technique that doesn't use an airbrush, a decorated cake board made to look like cobblestone with edible moss, a painted wooden shiplap texture, and topiary treats.
There's a lot to cover in this tutorial, so let's get our tools together and let's get started!
1:11:44 Minutes of Instruction
What You Will Learn
How to make a cake featuring home-finisihed styles and textures
Learn how to make a custom 3D monogram
How to make a fondant gradient without an airbrush
Learn how to make edible cobblestones and edible moss
How to make shiplap texture and topiary treats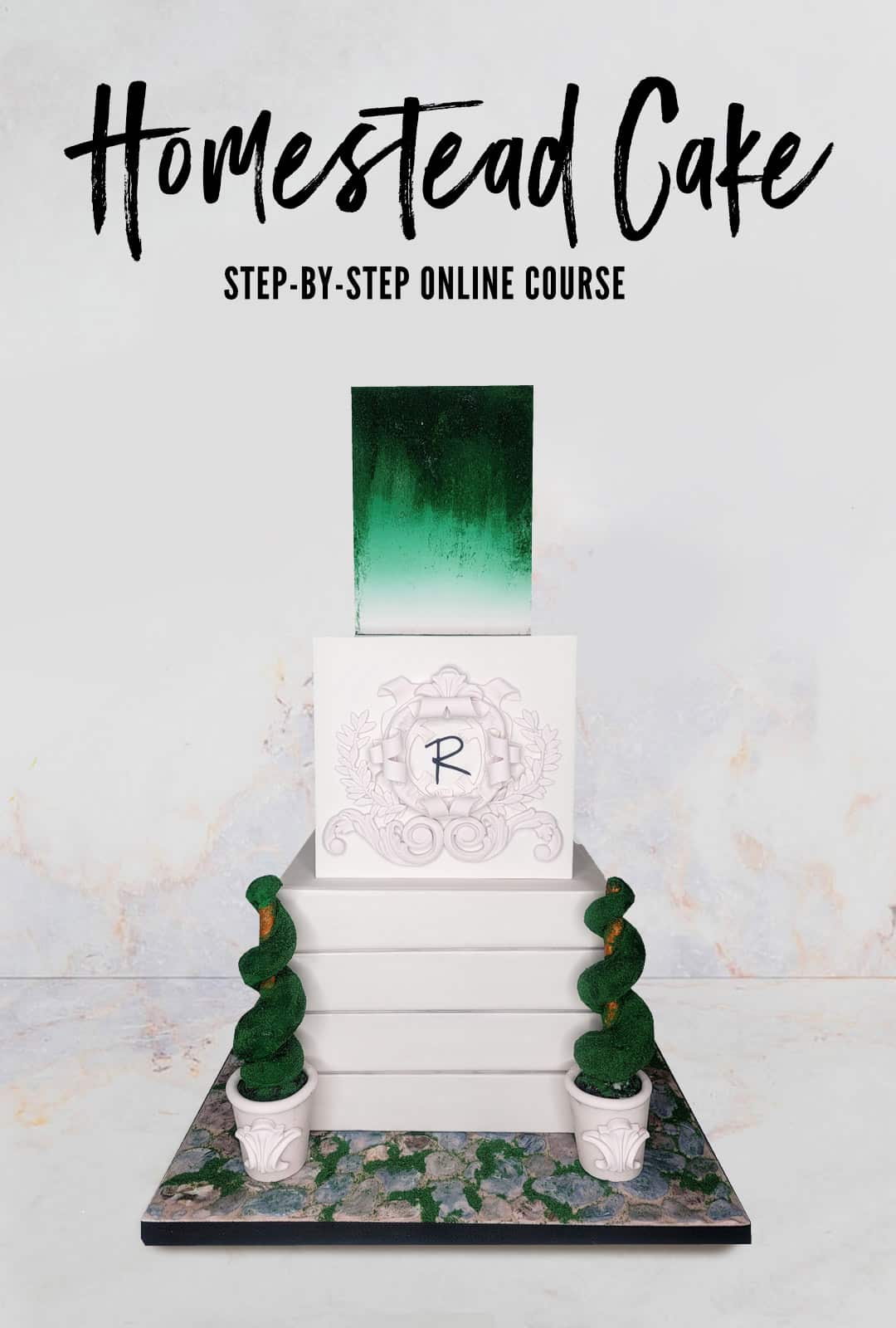 Tutorial Chapters
Making The Cakeboard
Adding The Moss To The Cakeboard
Paneling The Shiplap Tier
Adding Shiplap Impressions
Adding Dust And Glaze
Applying The Crest
Building The Crest
Making The Fondant Gradient
Paneling The Cake
Adding Edible Moss
Making The Chocolate Pot
Filling The Treat
Building The Plant
Adding Edible Moss To The Plant