Skill level: Intermediate
I got a chance to make a space-themed floral cake for one of my best friend's for her daughter's birthday. I love trying to mix together seemingly-unrelated themes and this was a real treat.
In this tutorial, you will learn how to pick, flatten and attach edible flowers to a cake, how to coat the flowers in a translucent gelatin that creates this beautiful effect similar to 3D jelly cakes and topped the cake with a hand-sculpted Astronaut.
56:34 Minutes of Instruction
What You Will Learn
How to create an artistic space/floral themed cake
Learn how to treat, arrange and add edible flowers to a cake
How to create the translucent jelly cake for a double-barrel cake tier
Learn how to sculpt an astronaut cake topper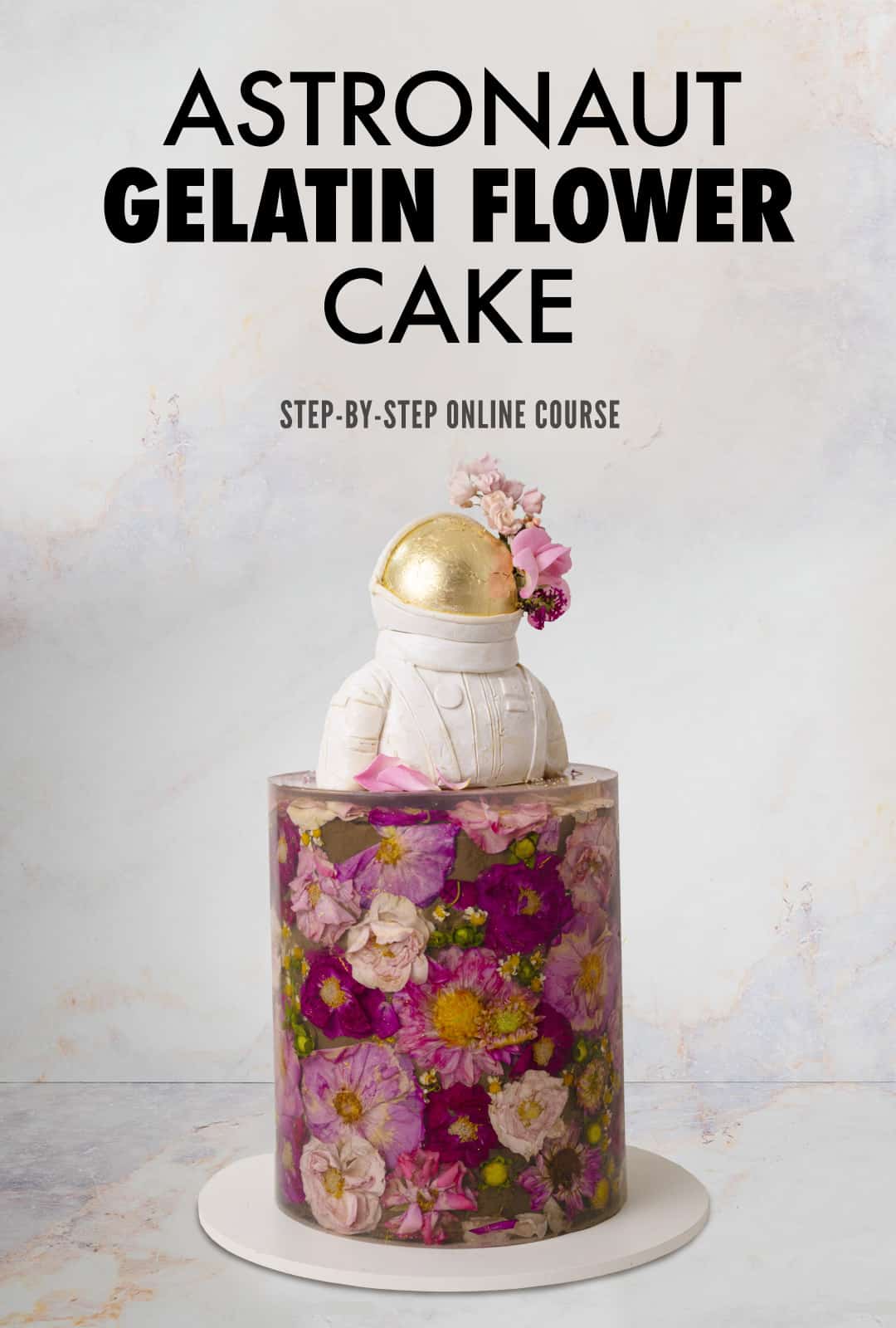 Tutorial Chapters
Stacking And Covering The Cake
Pressing The Flowers
Making The Chocolate Shells
Adding The Flowers
Adding The Acetate
Making The Gelatin
Adding The Gelatin
Making The Head And Body
Decorating The Astronaut
Finalizing The Cake