Skill level: Intermediate
Guest instructor Jennifer Reese is back again for a summer-styled strawberry patch cake! In this tutorial, you will learn how to create a wide variety of looks and textures, from realistic strawberry patch vines, to picket fence patterns, a pink and white gingham thatch, a edible fabric ribbon with a bow and a strawberry carton with real strawberries.
There's a lot to learn in this course, so let's get our tools together and let's get started!
2:19:40 Minutes of Instruction
What You Will Learn
Learn how to make a strawberry-inspired summer cake
How to create picket fences, gingham thatch, and an edible fabric with bow
Learn how to create realistic strawberry vines, a strawberry carton and butterfly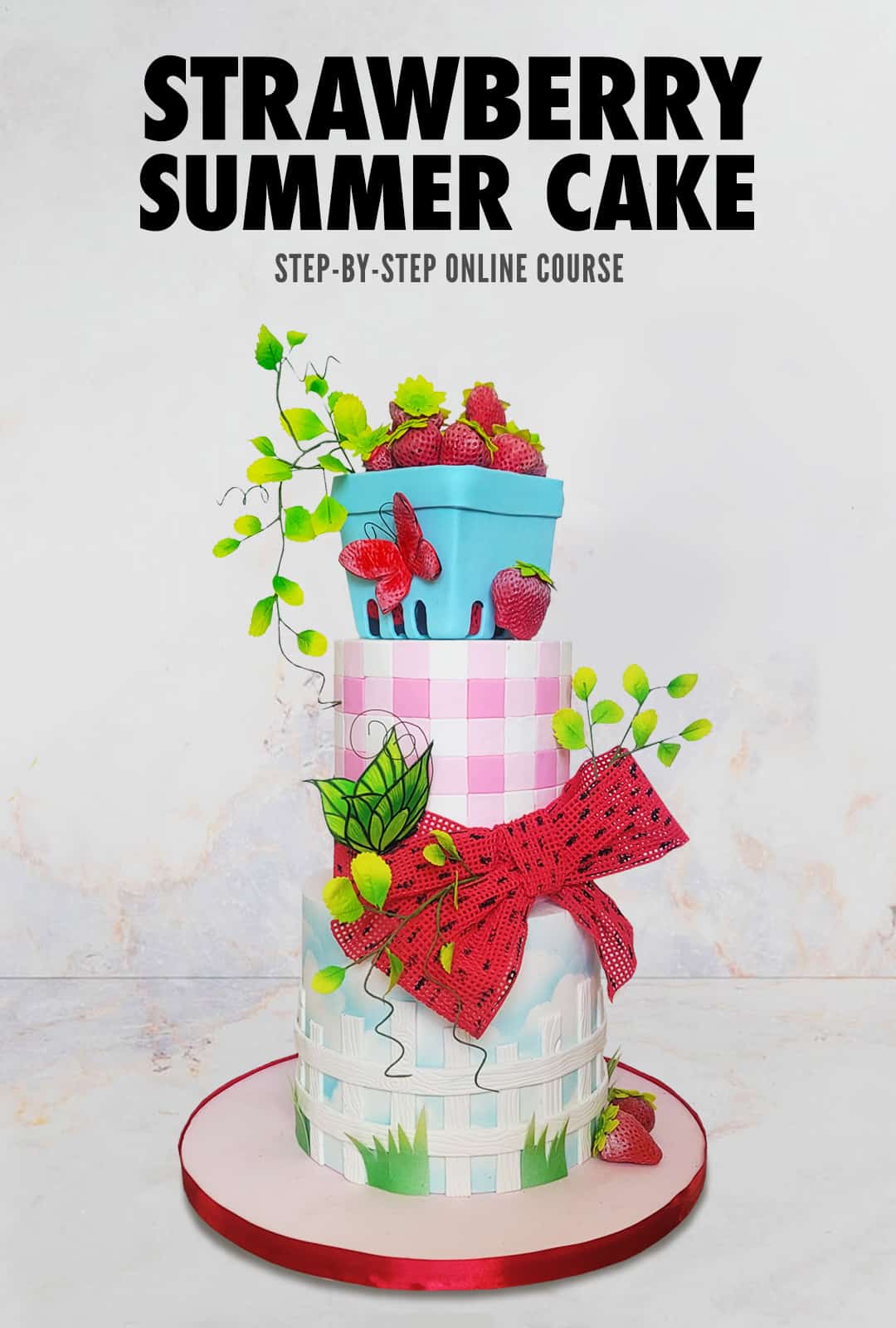 Tutorial Chapters
Making The Strawberry Mold
Making The Chocolate Strawberries
Making The Strawberry Butterfly
Making The Carton Shape
Paneling The Carton
Making The Cloud Tier
Making The Gingham Design
Adding The Fence
Making The Wafer Paper Grass
Coloring The Gum Paste
Making The Leaf Butterfly
Detailing The Leaf Butterfly
Making The Calyx
Making The Leaves
Making The Vines
Making The Burlap Bow
Adding The Burlap Bow
Adding The Final Decorations