Sourdough pikelets are the easiest and tastiest way to use up that leftover sourdough discard. They are even easier to make than my sourdough pancakes and take less than 5 minutes to make. I like to add a few chopped chives to my pikelets and have them for breakfast!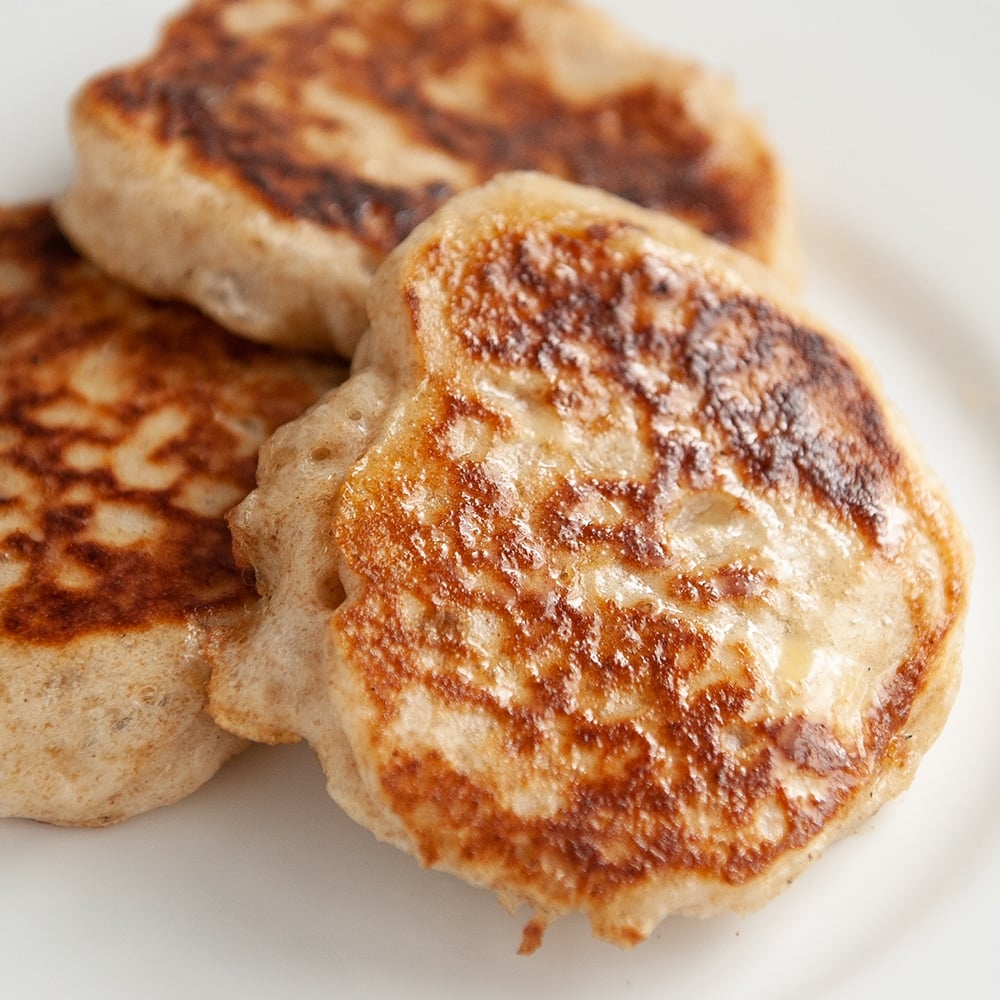 I know people don't care much about family history and recipes but this is truly the first family recipe I have shared here on Sugar Geek Show so darn it, I'm going to share a little bit about why I love pikelets!
I grew up eating pikelets. I had never even had a pancake until I was in my teens. My dad is from New Zealand and if you're from New Zealand, this is your version of the Betty Crocker cookbook. The Edmonds Cookery Book.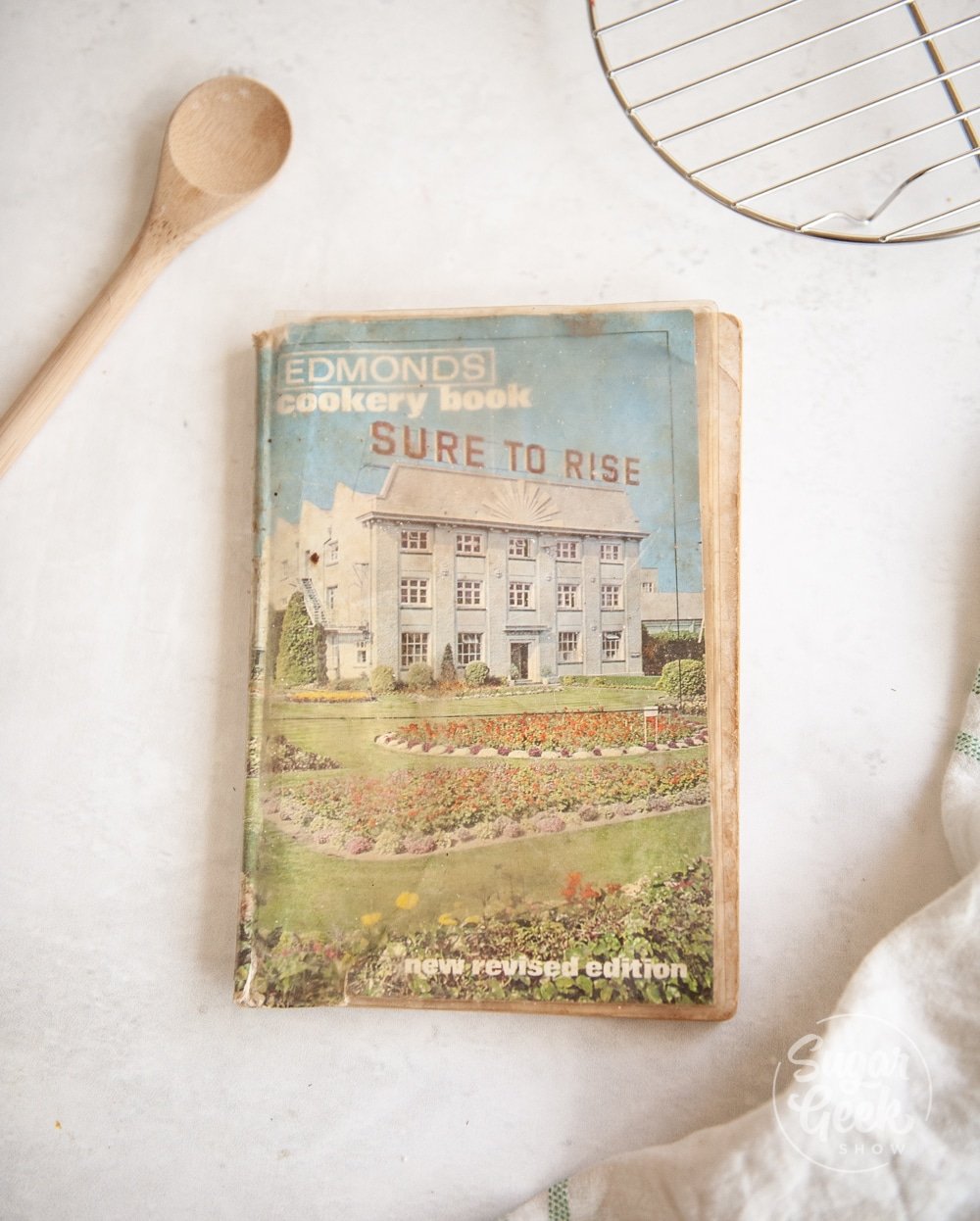 Everything we made pretty much originated from this book. This is the actual cookbook my Mom and Dad used. I never thought to even ask my Dad if he still had it because he isn't much of a baker or a cook and my Mom has long since passed away.
I recently invited him over to test out some Sourdough bread I was making. He has a gluten intolerance and I wondered if he could actually eat sourdough bread because I had read that people with an intolerance can actually eat it with no pain.
Hop on over to my sourdough bread recipe to see how that went!
As I was making the bread, I decided to make some pikelets out of the discard and it brought back all my memories of eating them as a kid. I quickly called my Dad and asked him if he still had that old cookbook and what do you know... he did.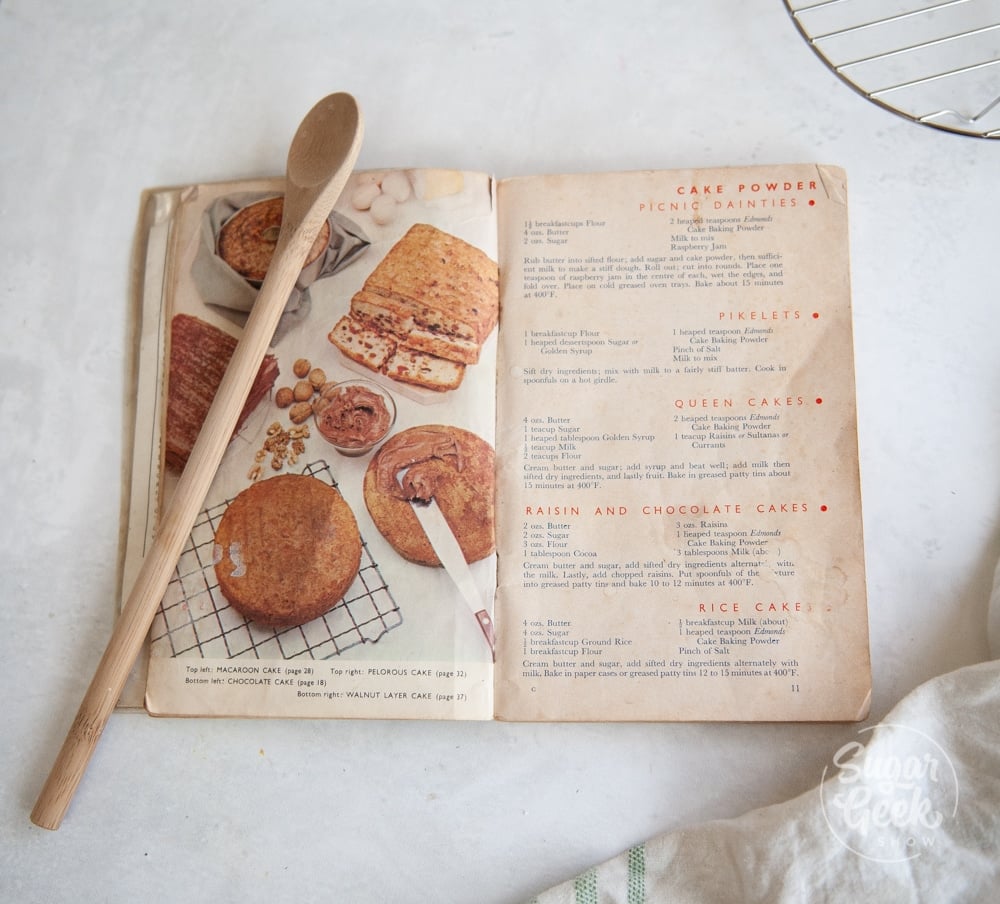 Now, these sourdough pikelets are not exactly like the ones I had growing up, these are made from discard while the ones I had growing up were made with fresh flour and baking powder. But the texture is almost identical and quite delicious!
Ok, that's my schpeel about pikelets 😀 Thank you for letting me share that with you!
What Is A Pikelet?
A pikelet is similar to a pancake but pancakes are made with a thinner batter and are usually eaten at breakfast. Pikelets are made with a thicker batter and can be eaten at any time of the day.
I often like to add savory ingredients to my pikelets chives, cheese, bacon, or even roasted corn! Mmmmmm so good.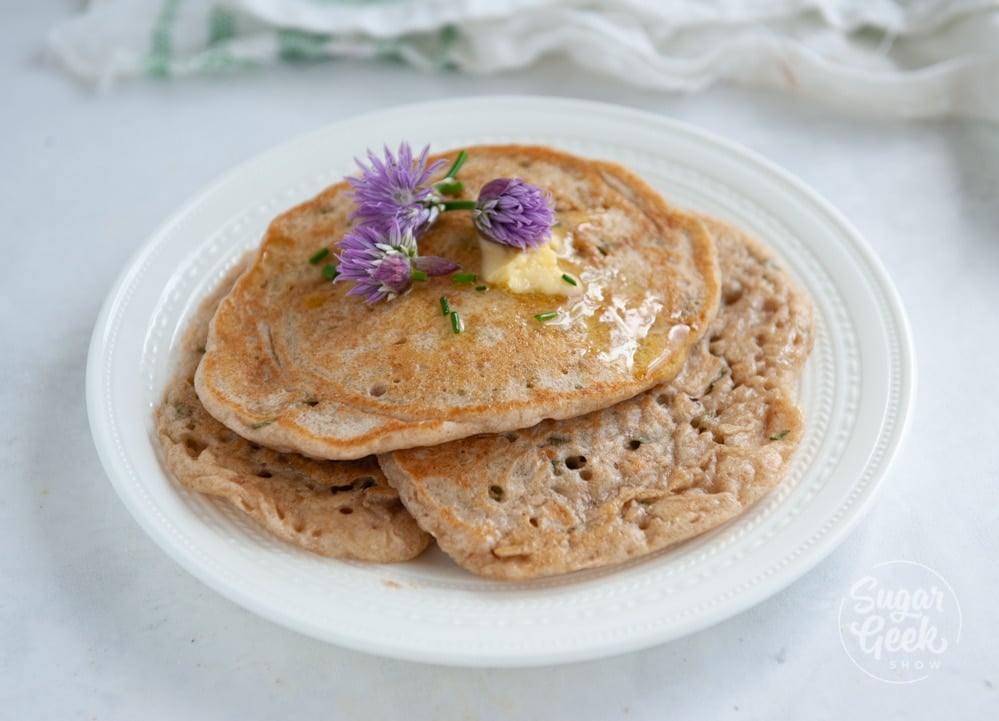 A pikelet is actually the same thing as crumpet except it is not cooked in a metal ring. Pikelets are commonly referred to as the poor people's crumpet because not everyone could afford a metal ring to bake in!
What Ingredients Do You Need?
You only need a few ingredients to make easy sourdough pikelets from your discard. I typically have about a cup of discard leftover. If you have more or less, you can adjust these ingredients as needed.
Most importantly you need baking soda! This reacts with the acidity in the sourdough discard and gives it that rise!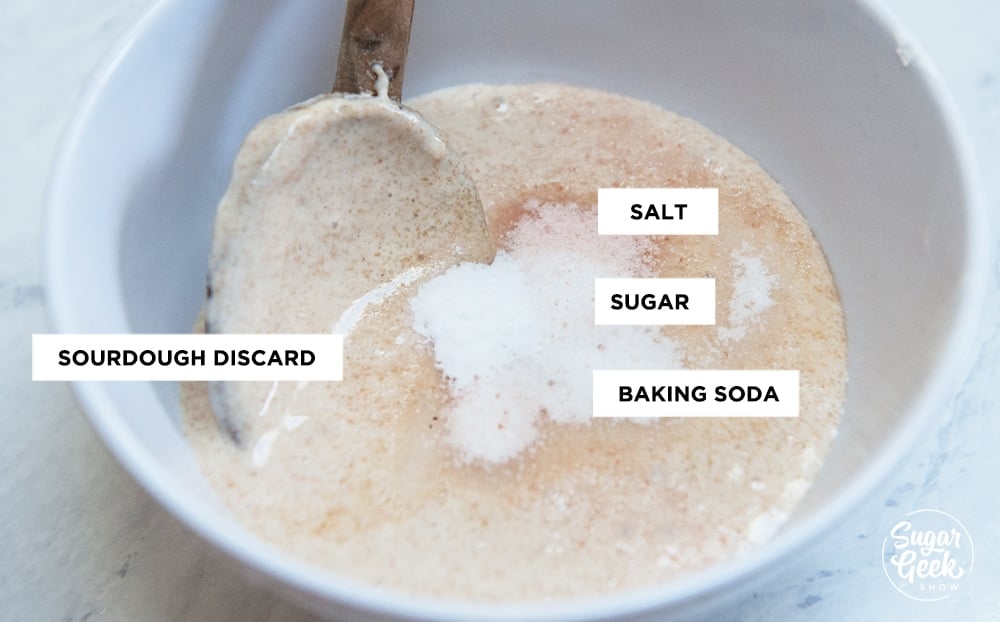 How To Make Pikelets Step-By-Step
Making sourdough discard pikelets could not be easier. Seriously. Mixing ingredients takes less than 5 minutes. All you need is some un-fed sourdough discard!
Step 1 - Preheat your pan for 15 minutes on medium-low heat.
Protip - The key to perfect pikelets is cooking them low and slow.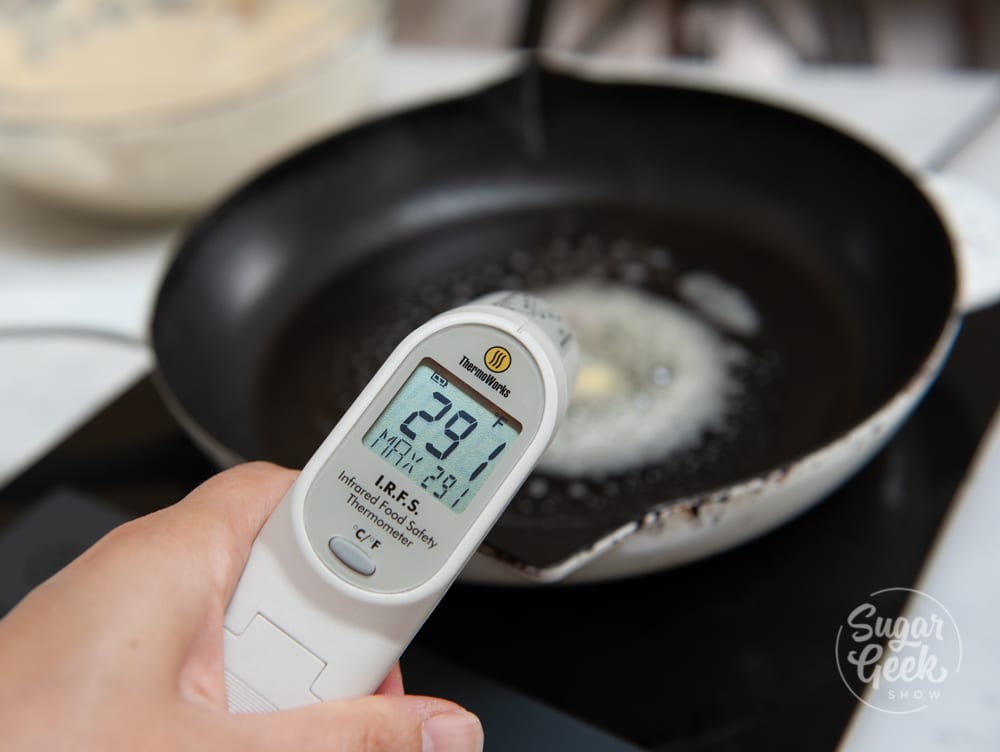 Step 2 - Just add the baking soda, salt, and sugar to the sourdough discard and stir! You will immediately notice that the batter puffs up from the baking soda.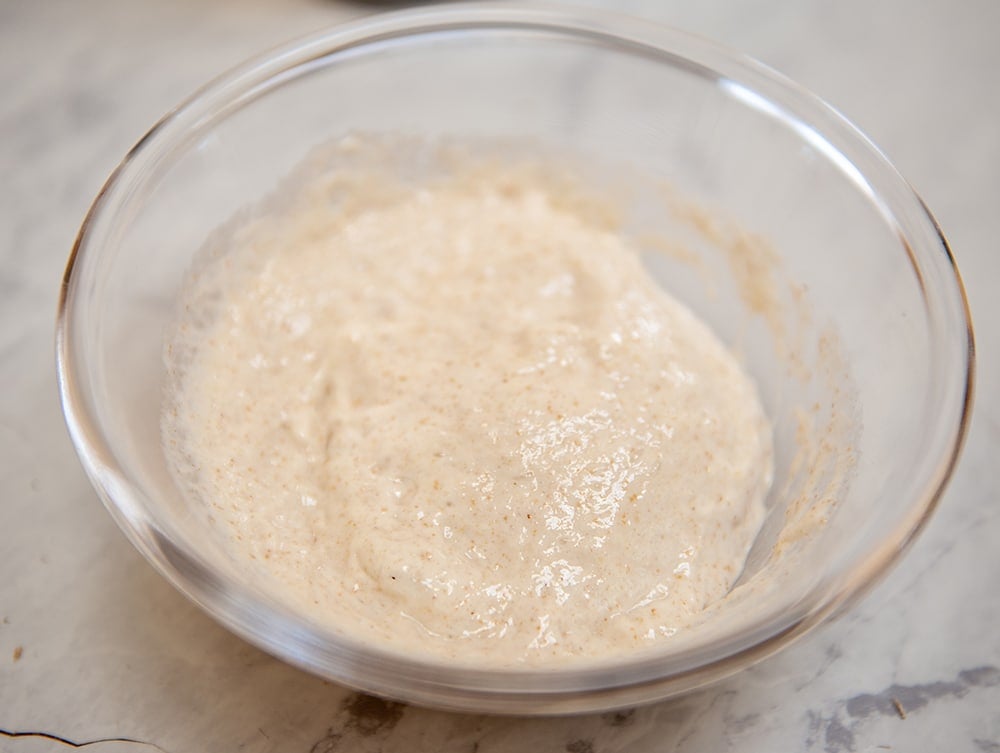 Step 3 - Add some butter to the pan and let it melt. This makes our pikelets nice and crispy!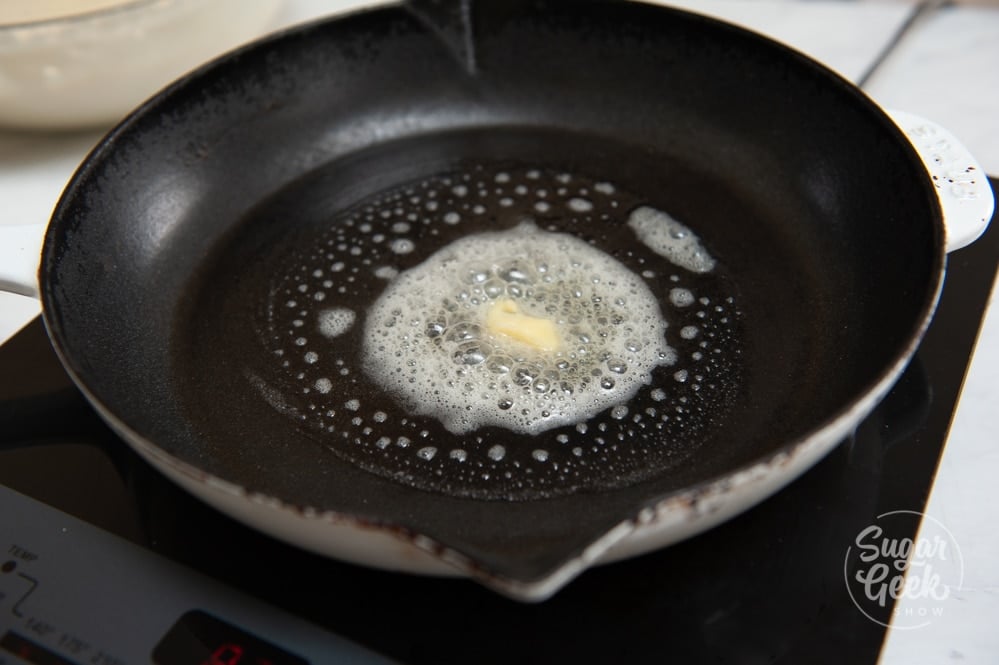 Step 4 - The batter will be thick so I like to use my hand to divide it. You can get about three small pikelets from one cup of discard.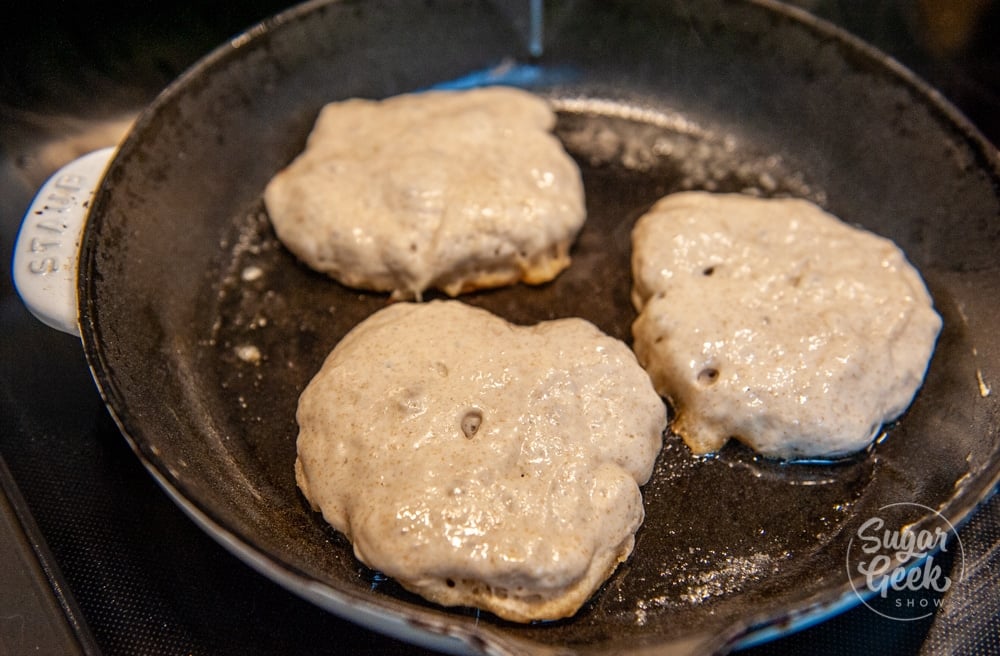 Step 5 - Cook the pikelets for 5 minutes on one side or until the edges are starting to look dry and you can see some holes in the top.
Step 6 - Flip the pikelet over and cook for another 3 minutes.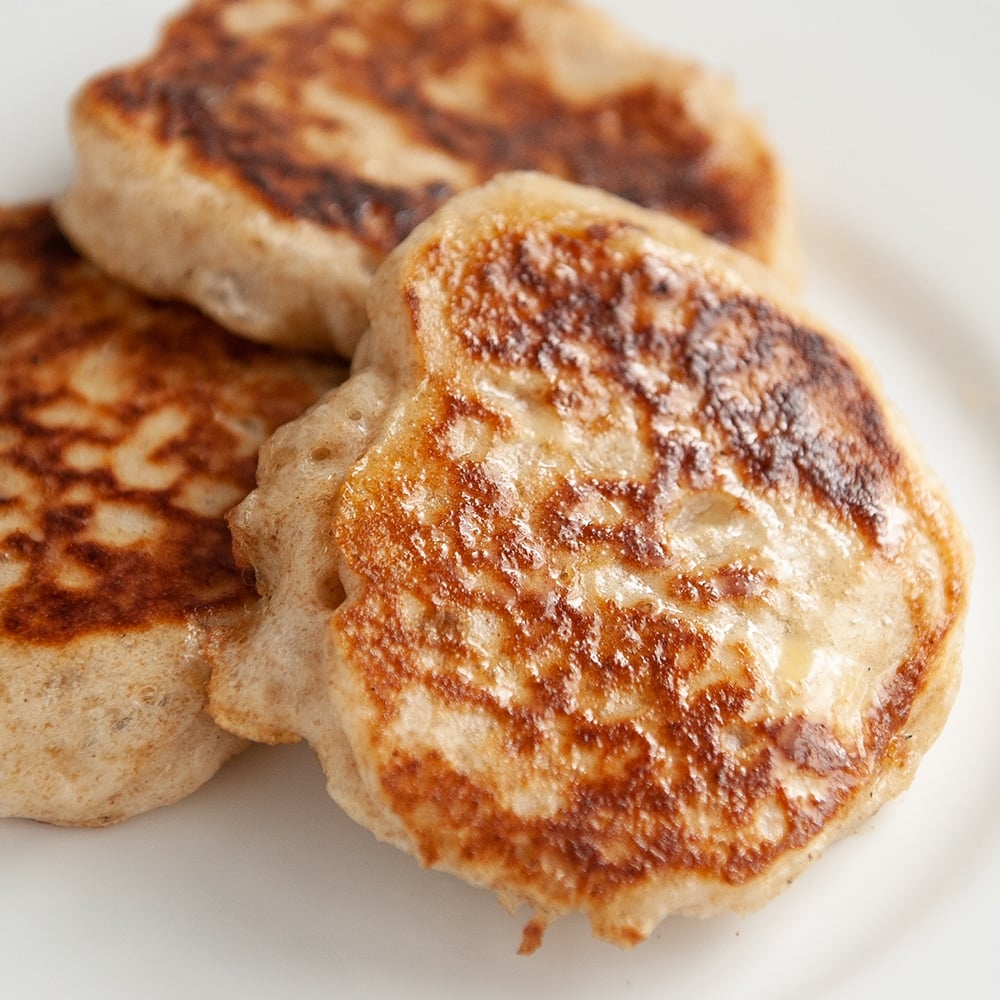 For best results, hide from other family members and devour immediately!
Related Recipes
How To Make Sourdough Starter
Sourdough Bread Recipe
Sourdough Pancake Recipe
Recipe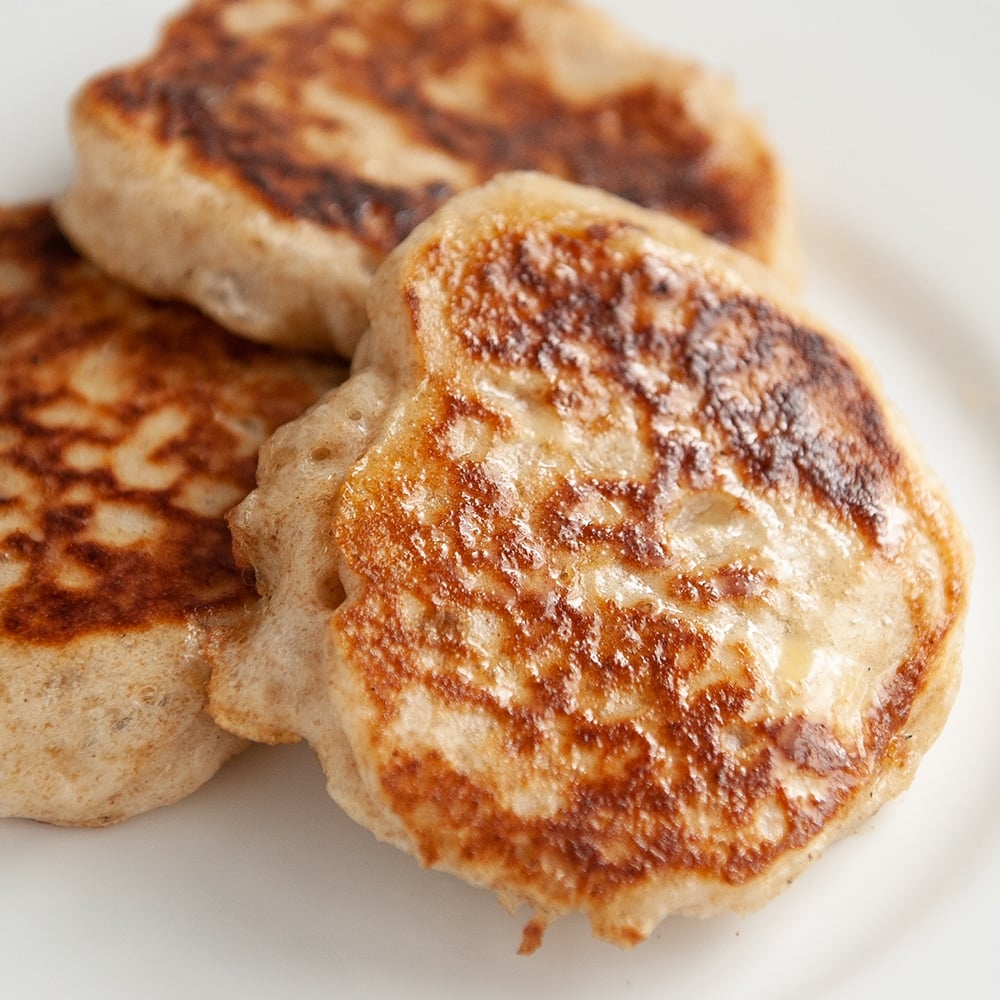 Ingredients
1

cup

sourdough discard

unfed

1

teaspoon

sugar

¼

teaspoon

salt

½

teaspoon

baking soda

1

Tablespoon

butter
Instructions
Pre-heat your pan on medium-low for 15 minutes (surface temp should be around 300ºF)

Combine all your ingredients together (except the butter) in a bowl. You will notice the mixture get's puffy and bubbly.

Melt the butter in the hot pan

I use my hands to divide the batter into three pikelets by pouring the batter into the pan from the bowl and then pinching the dough with my fingers to separate it.

Cook your pikelets for 5 minutes or until the edges of the pikelets start to look dry and you can see some holes forming on top.

Flip your pikelet over and cook for another 3 minutes.
Video
Notes
Preheat your pan on medium-low for 15 minutes before cooking your first pikelet
You can add in mix-ins like chopped chives, bacon, or cheese! So good!
Low and slow is your friend when making pikelets. If it seems like your pan is too hot, then reduce the temperature to low. 
You can increase or decrease this recipe for any amount of sourdough discard that you have. 
Nutrition
Serving:
1
serving
|
Calories:
39
kcal
|
Carbohydrates:
1
g
|
Protein:
1
g
|
Fat:
4
g
|
Saturated Fat:
2
g
|
Cholesterol:
10
mg
|
Sodium:
410
mg
|
Sugar:
1
g
|
Vitamin A:
117
IU