If you're making French Macarons or Italian Macarons, you may need to age your egg whites. Aging your egg whites just means you allow the egg whites to dry out a bit for a few days in the fridge. Aging your egg whites reduces the amount of water in the egg whites and makes the egg proteins looser, resulting in a stronger, more stable macaron.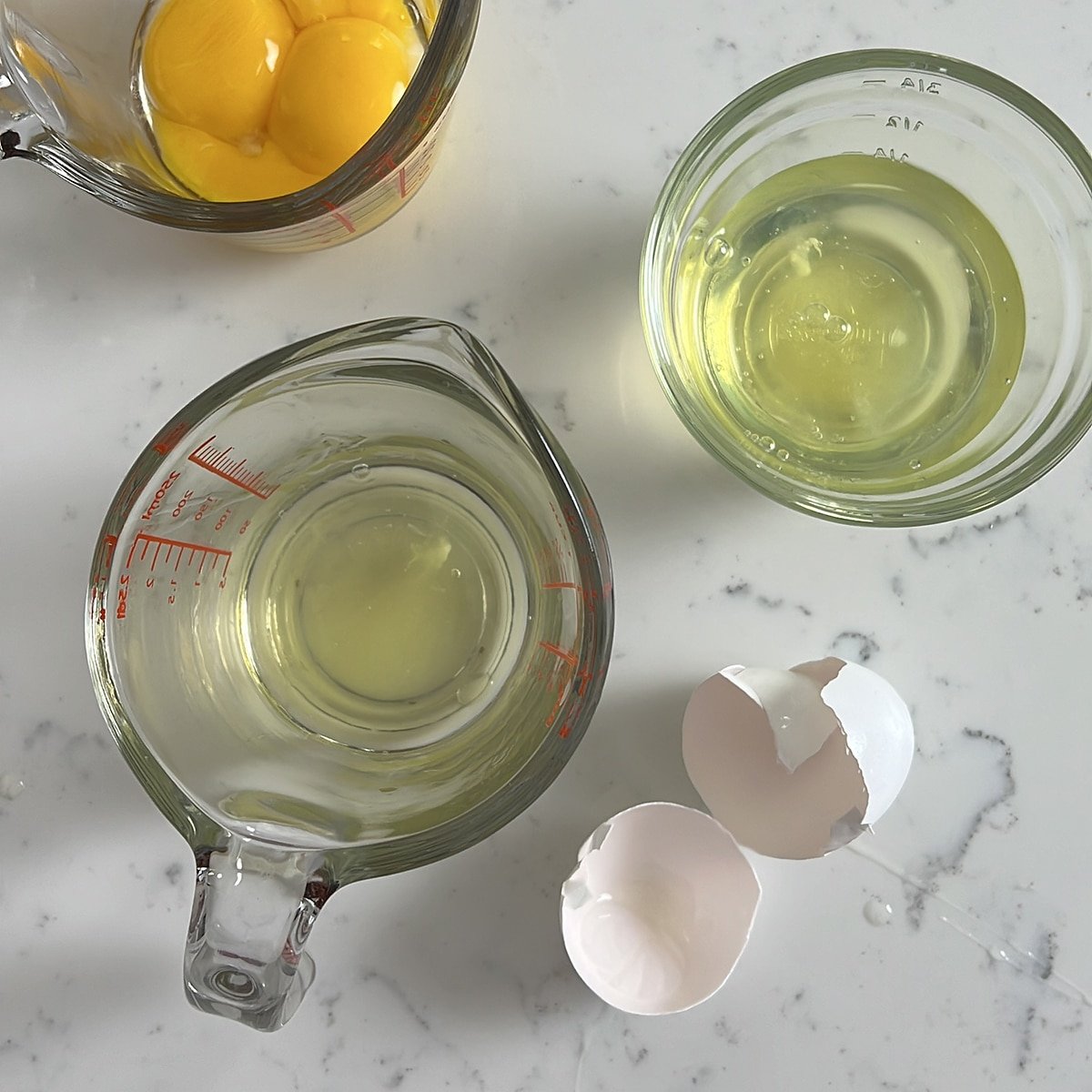 Do You Have To Age Egg Whites?
There are many people who say you do not need to age egg whites but if you are just starting out, this small step can help with success. Aging egg whites give you a little wiggle room in the mixing stage and are less prone to being over-mixed. With a little practice, you can stop using aged egg whites.
The famous pastry chef, Pierre Herme recommends aging your egg whites.
How To Age Egg Whites
Wash and dry two small glass bowls or measuring cups.
Wipe the bowl with some white vinegar or lemon juice to remove all traces of oil or fat.
Separate your eggs using an egg separator or your hands, being sure not to get any egg yolk into the egg whites. Never crack your eggs directly into the final bowl, crack them over a small bowl and then transfer them to the final bowl. That way if you get some egg yolk in the bowl you don't contaminate the whole batch.
Place some plastic wrap over the top of the bowl.
Poke a few holes in the top of the plastic wrap to allow the moisture to evaporate.
You can let the eggs stay in the fridge for up to four days.
Allow your egg whites to come to room temperature before you use them. Room-temperature egg whites whip up better than cold egg whites.
What If I Forgot To Age My Egg Whites?
If you need aged egg whites right now, you can add ½ teaspoon of meringue powder (powdered egg whites) to your fresh egg whites. This will increase the amount of egg white protein and reduce the overall amount of water. The meringue is also already "relaxed" in its powdered form so it works pretty well in a pinch. Some pastry chefs work 100% with meringue powder when making macarons but I have not tried this method yet.
Recipe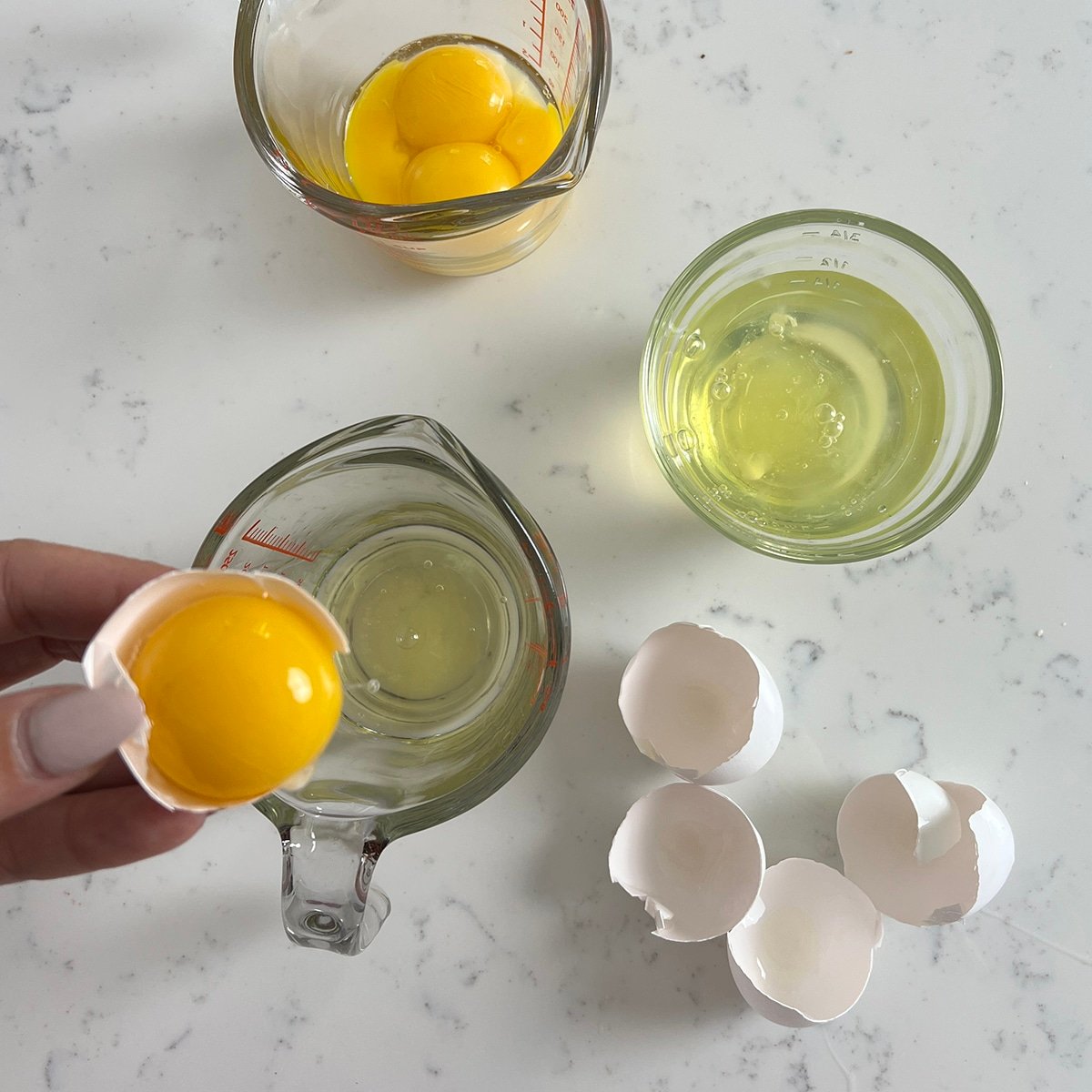 Equipment
2 glass bowls

1 plastic wrap
Instructions
separate your egg yolks from your egg whites carefully

place your egg whites into a small glass bowl or container

Cover your egg whites with plastic wrap

Poke a few holes in the top of the plastic wrap

Allow the egg whites to age for a minimum of 24 hours (up to four days).

Allow your egg whites to come to room temperature before use them.
Notes
aging your egg whites allows the protein in the egg whites to relax which makes a more flexible macaron batter that is less prone to over- folding
Nutrition
Serving:
1
0z
|
Calories:
1
kcal
|
Carbohydrates:
0.01
g
|
Protein:
0.1
g
|
Fat:
0.002
g
|
Sodium:
2
mg
|
Potassium:
2
mg
|
Sugar:
0.01
g
|
Calcium:
0.1
mg
|
Iron:
0.001
mg