Adjustments for high altitude baking
If you're going to be doing some high altitude baking (over 3,500 ft above sea level) then you might need to make some adjustments to your favorite recipes. Especially cakes like my vanilla cake recipe. These are my tips for baking at high altitudes with success.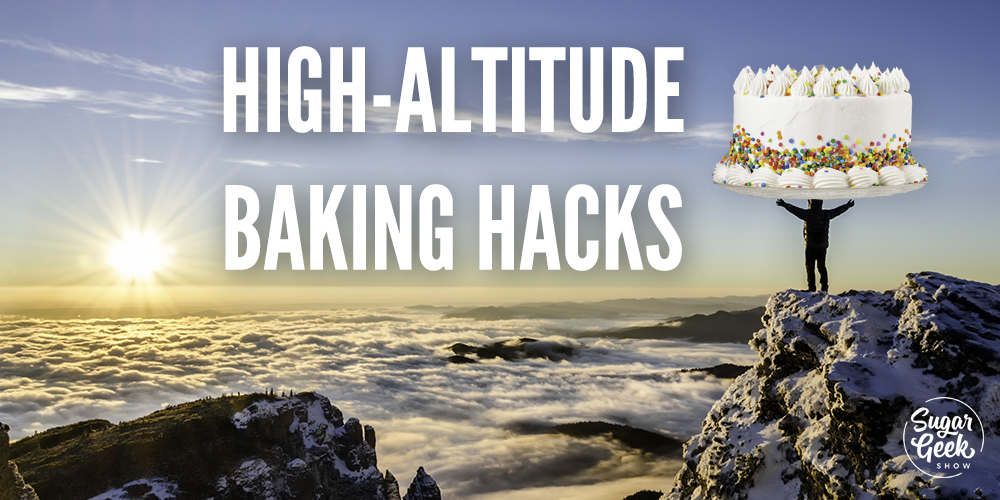 Why do things bake differently at high altitude?
Basically, there is less air pressure at higher elevations. I remember when we took our road trip to Yellowstone National Park. The elevation was around 6,000 ft. I was having a very hard time catching my breath just going up the stairs! That's because I'm from the valley, so I'm just not used to high elevation.
When you bake at a higher elevation, your cakes tend to rise more, overflow the pan or collapse in the middle.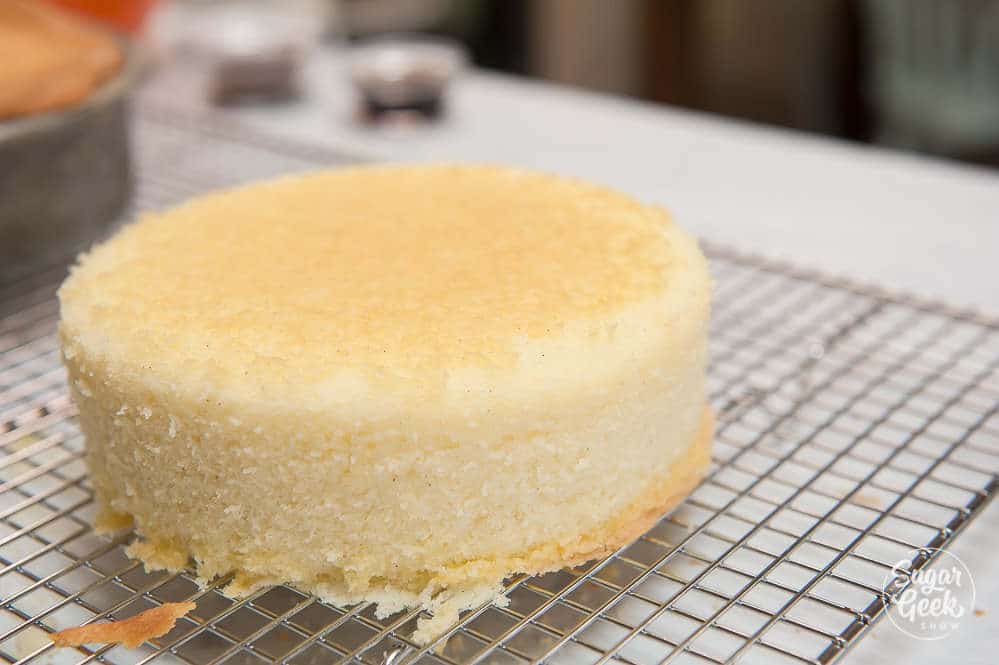 How do I adjust my recipes for high altitude baking?
When making adjustments to a recipe, it's important to take notes. Something that works for one recipe, might not work for the other.
Here are a few ways you can adjust your recipes for high altitude baking.
Bake at a higher temperature. Raise your oven temperature 25ºF from what the recipe calls for. This helps the product to set quickly and reduce the chances of the cake or other baked good from raising too much. Remember, baking at higher temps mean the product is done sooner! Don't let it burn!
Reduce baking powder by ⅛-1/2 of a tsp. You don't need as much leavening to get your baked goods to raise so you can reduce the baking powder a little bit so the product doesn't rise as much.
Reduce the sugar by 2 Tablespoons per cup of sugar. Too much sugar makes the structure weak and can cause collapse.
Increase the liquid by 2 Tablespoons per cup of liquid. Liquids evaporate quicker at higher altitudes, so you'll need to up the liquids to account for that evaporation.
Don't over-mix your eggs. Normally you want to REALLY make sure you're putting a lot of air into your egg whites for a french macaron recipe or when you're creaming your butter/sugar and adding in egg whites but hold back a few seconds at higher elevations. This reduces the amount of air you're incorporating into the batter.
Add more flour. At 3,500 feet, add 1 Tablespoon of flour to your recipe. For every additional 1,500 feet, add another Tablespoon. More flour helps to stabilize the structure of the product.
Hopefully, these tips will help you troubleshoot your problems when baking at high altitudes. Leave me a comment if you have a question!