Gingerbread House Inspiration! My Top 10 List For 2018
The holidays are right around the corner and I'm already thinking about making my annual gingerbread house! My first house was a down right disaster but once I discovered the secret to a strong royal icing to hold my gingerbread house together, things got a lot funner! Now I'm pushing myself to create bigger and more elaborate gingerbread houses!
One of the best parts of building a gingerbread house is getting inspiration. Enjoy these photos of some of the best gingerbread house designs I've ever seen. Some of them are simple, some of them are downright crazy elaborate but all beautiful!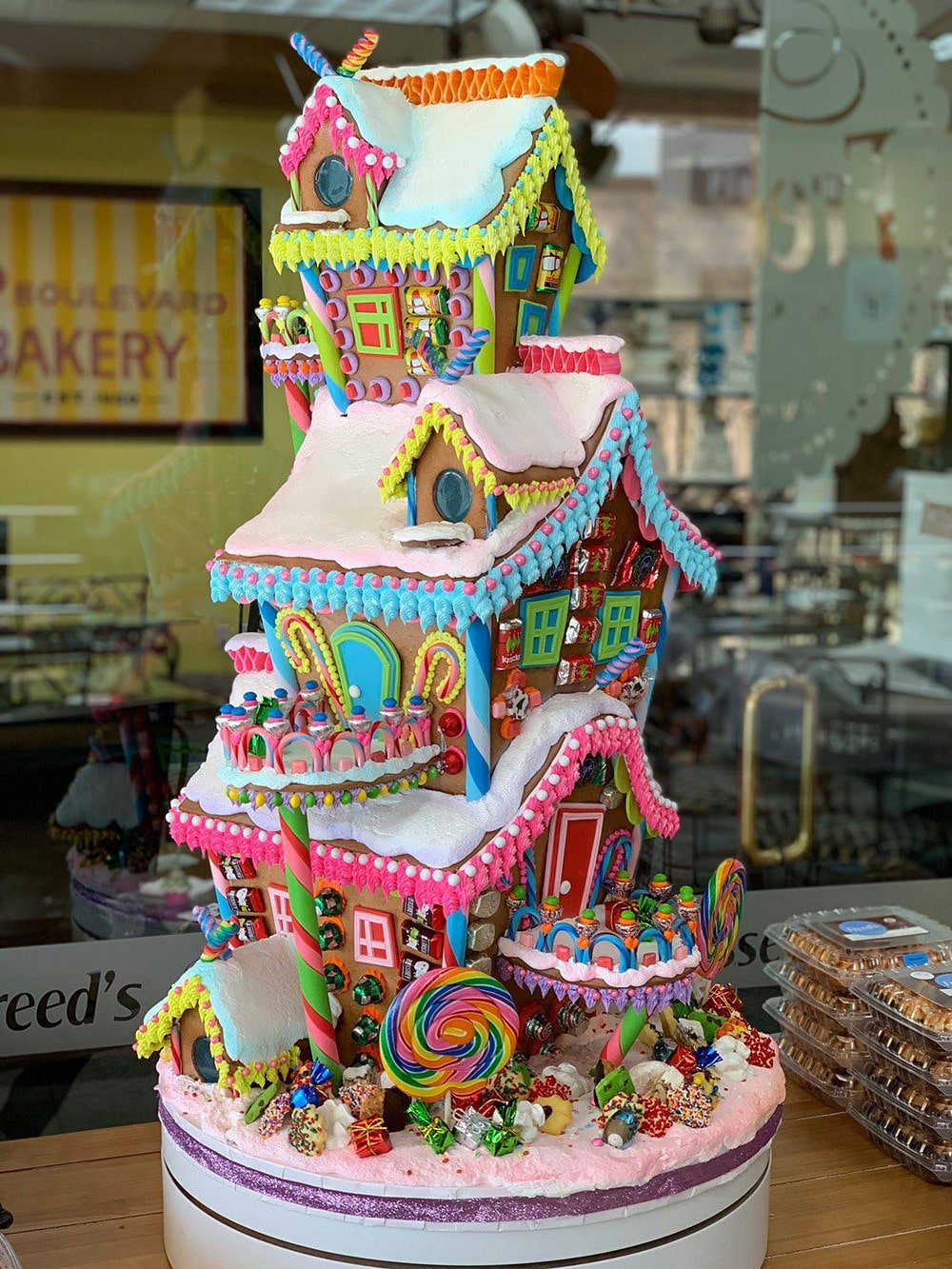 I absolutely love this super bright design! The colors, the candy, it just makes the inner me SO happy! I think it might be my most favorite gingerbread house of all time. Display made by Sonny Robinson - Freeds Bakery
Check out these awesome in-process pics that Sonny was so kind to show me! Amazing to see the process of building such a cool display. Sonny states that he builds a template out of foam core and works out all the measurements ahead of time so that he knows how the final pieces will fit together.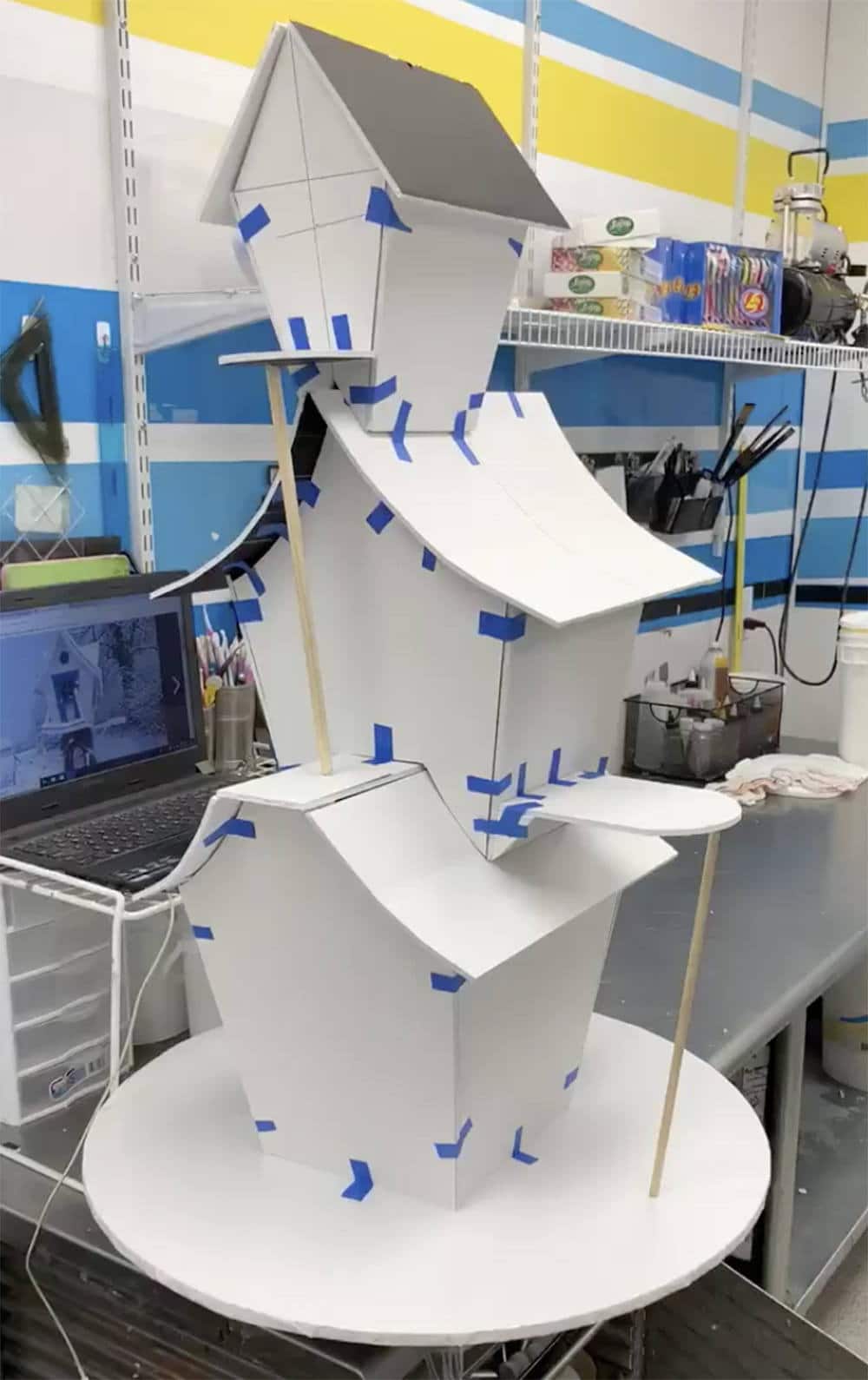 For curved pieces of gingerbread, he takes them fresh out of the oven while still warm and places them onto the curved pieces of foam core so they dry curved! If that's not genius then I don't know what is. Check out the video of the final piece on his facebook page.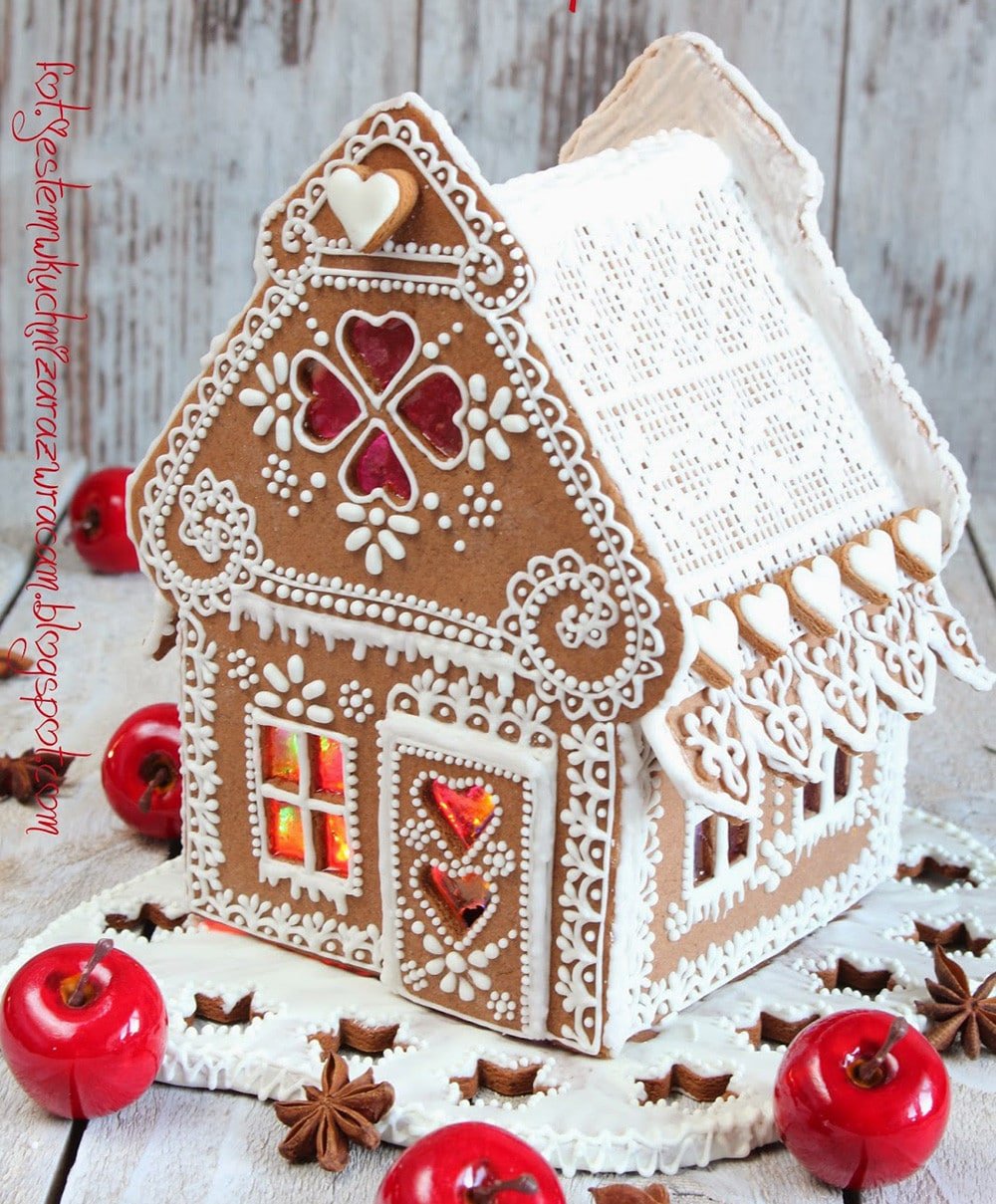 I am a sucker for simple! Beautifully piped gingerbread house with melted sugar windows - Chatka z piernika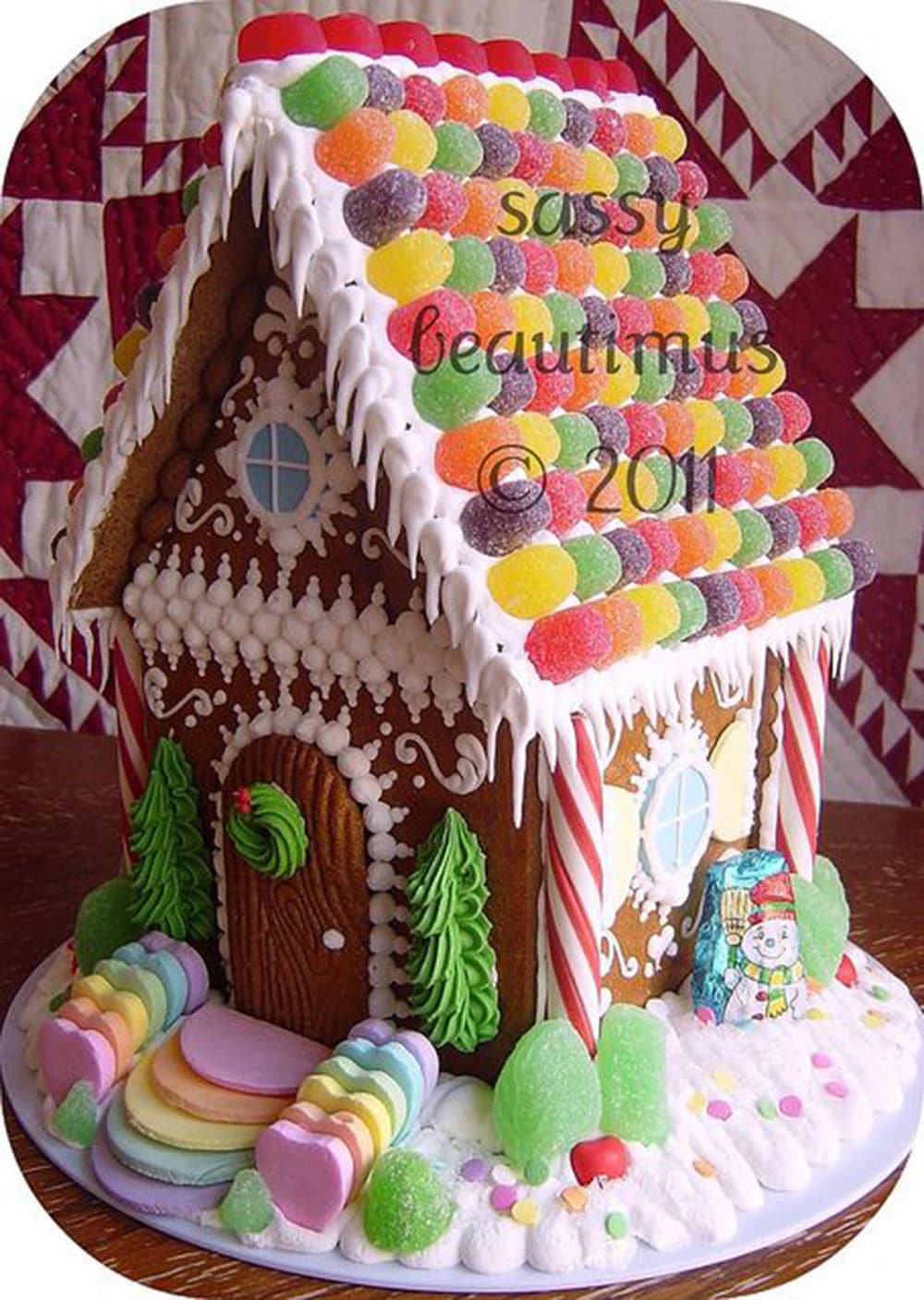 Super cute gumdrop gingerbread house with nella wafer stairs - sassybeautimous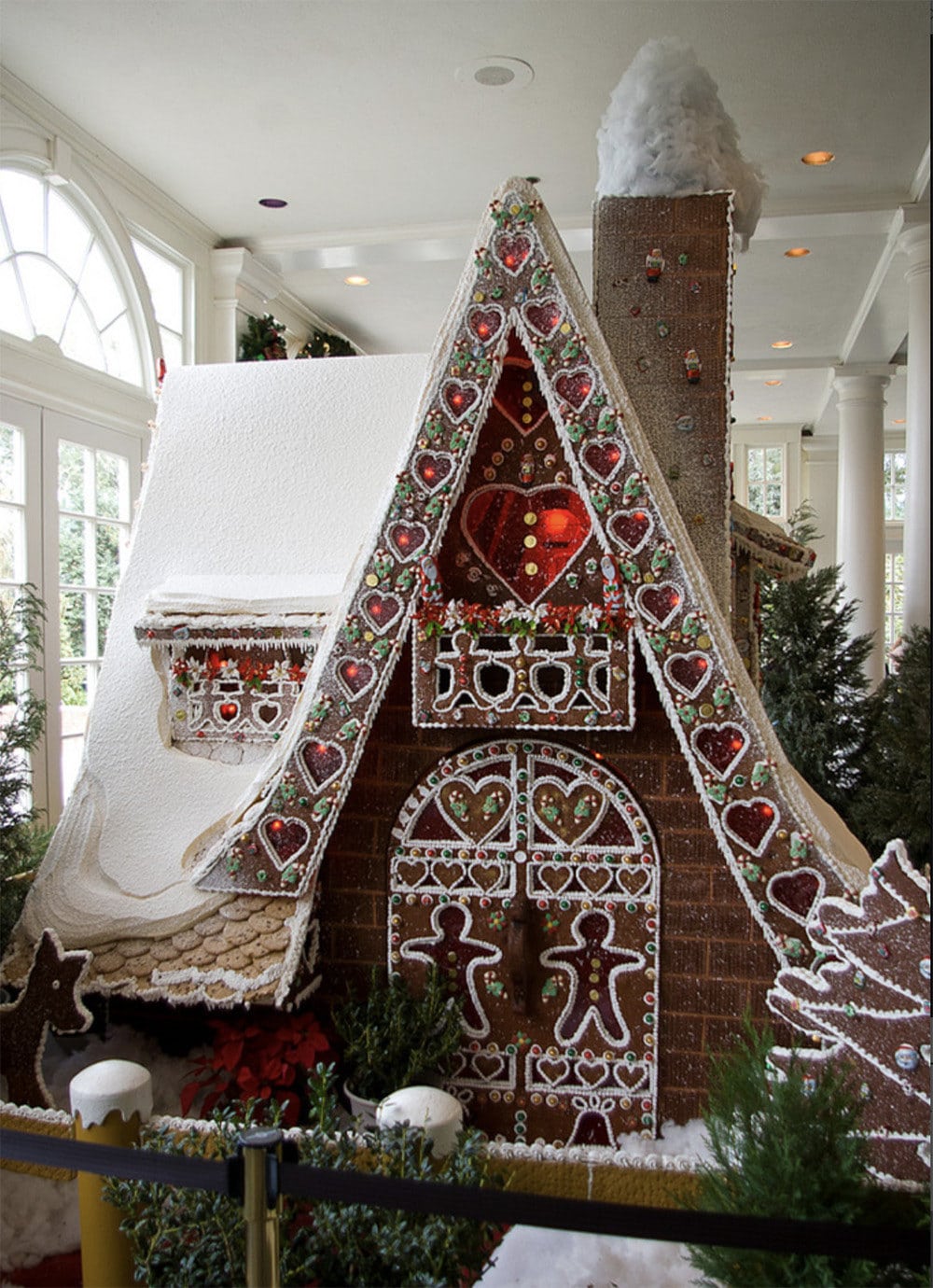 lovely A-frame gingerbread house with amazing piped doors and sugar glass windows - Jeff Kyle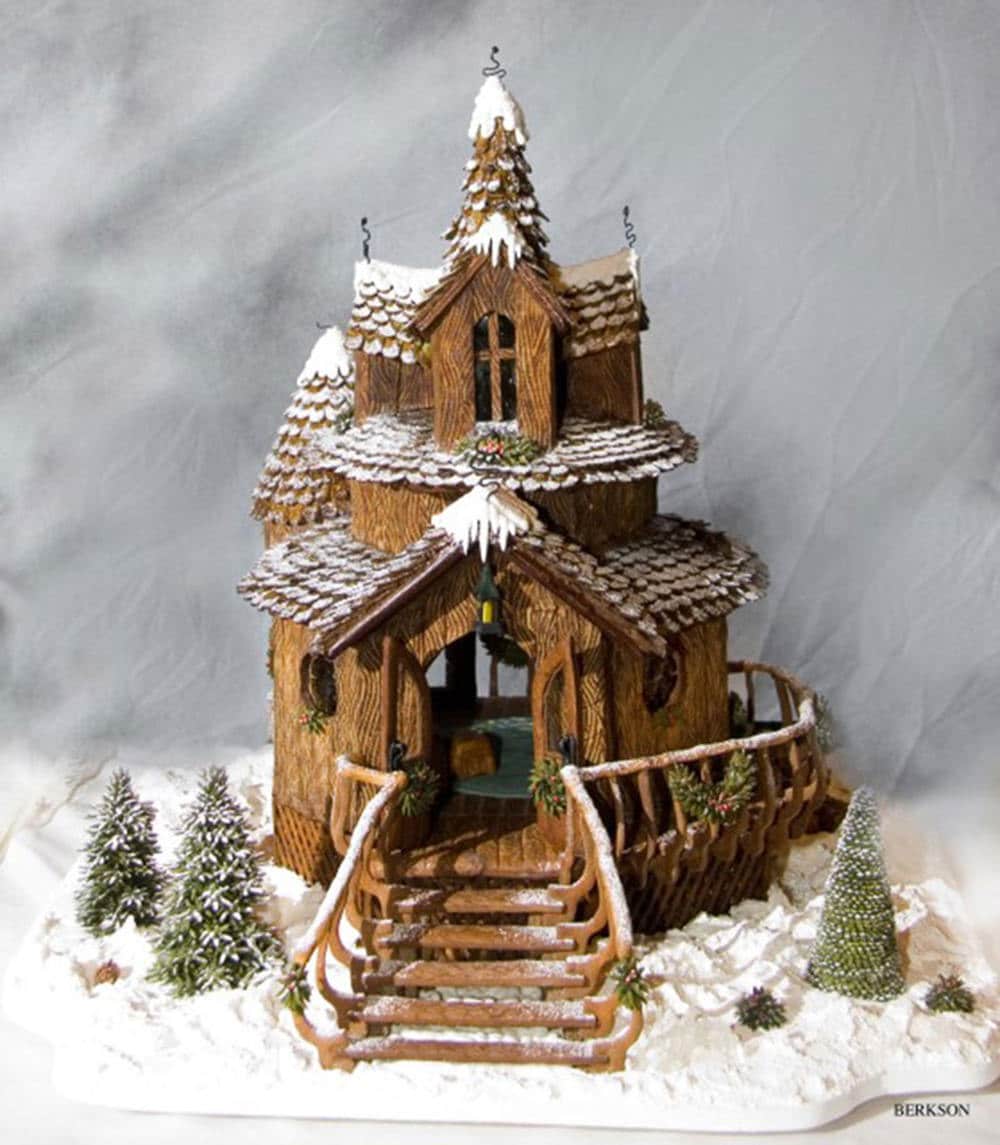 Probably my most favorite gingerbread house of all time. The textured gingerbread, the railing, everything is amazing! - Patricia Howard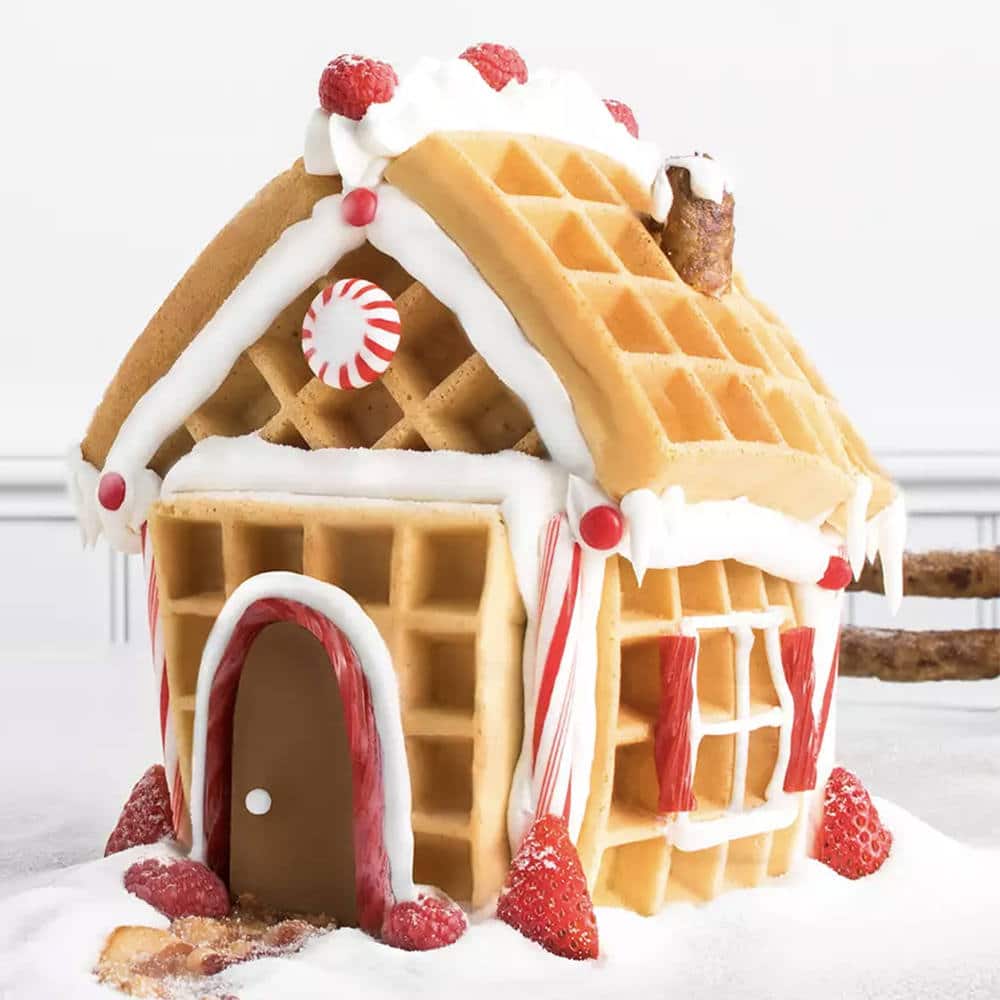 This waffle gingerbread house is from a Target ad and isn't even gingerbread but seriously! can this be a thing?? There's a freaking bacon pathway! I need this to be my next Christmas brunch f'real.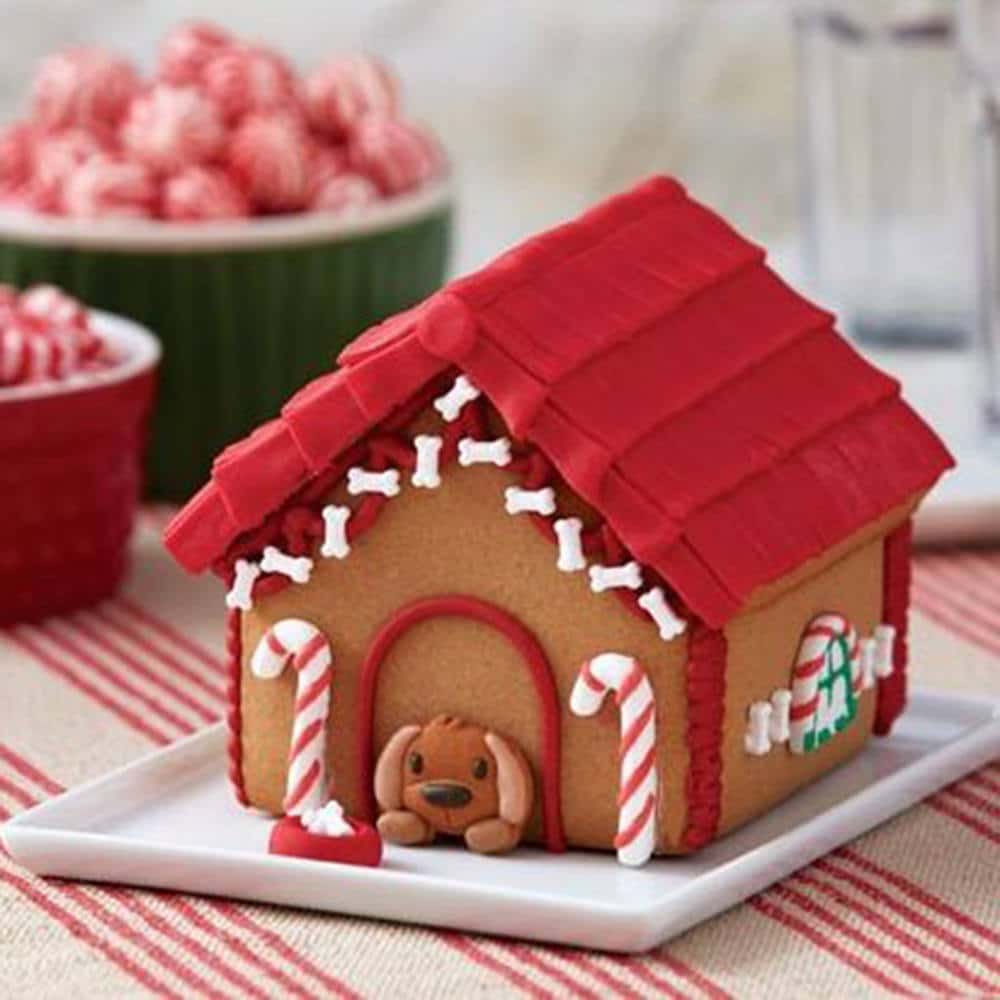 Another cute idea! A gingerbread dog house! Love this idea! Get the gingerbread doghouse kit from walmart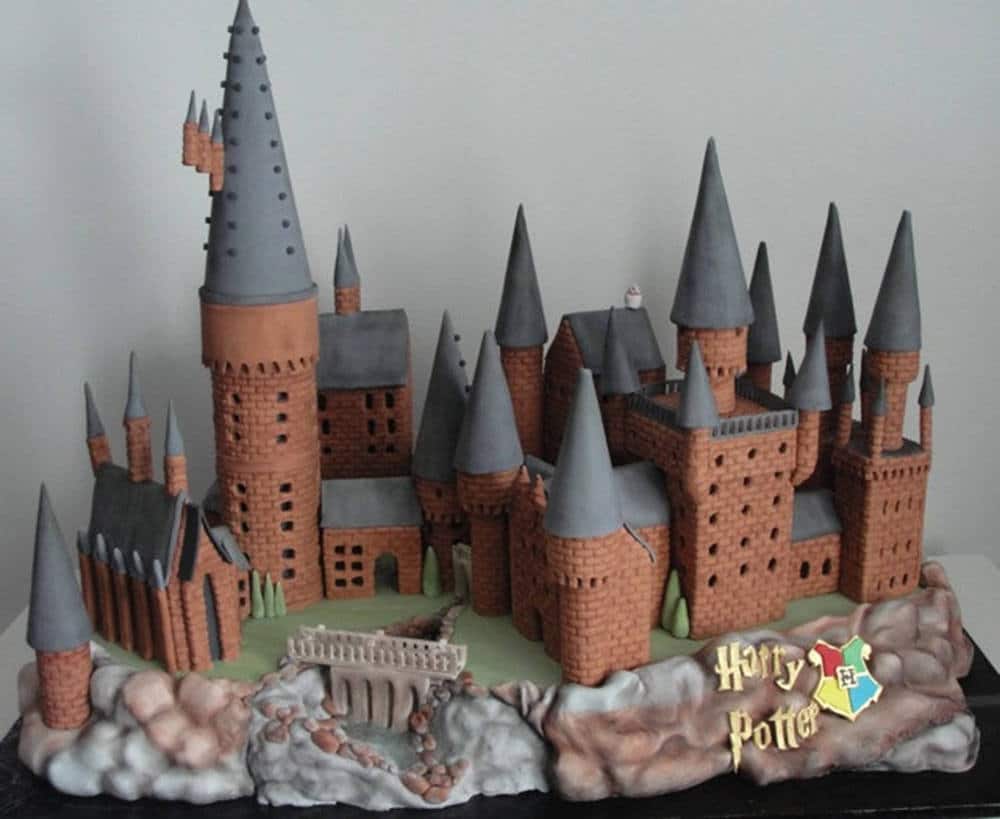 This is the gingerbread Hogwarts built by Cherry Bay Cakery using a whole lot of gingerbread, royal icing, and over 50-pounds of fondant. It took over 100 hours to complete! My jaw is definitely on the floor!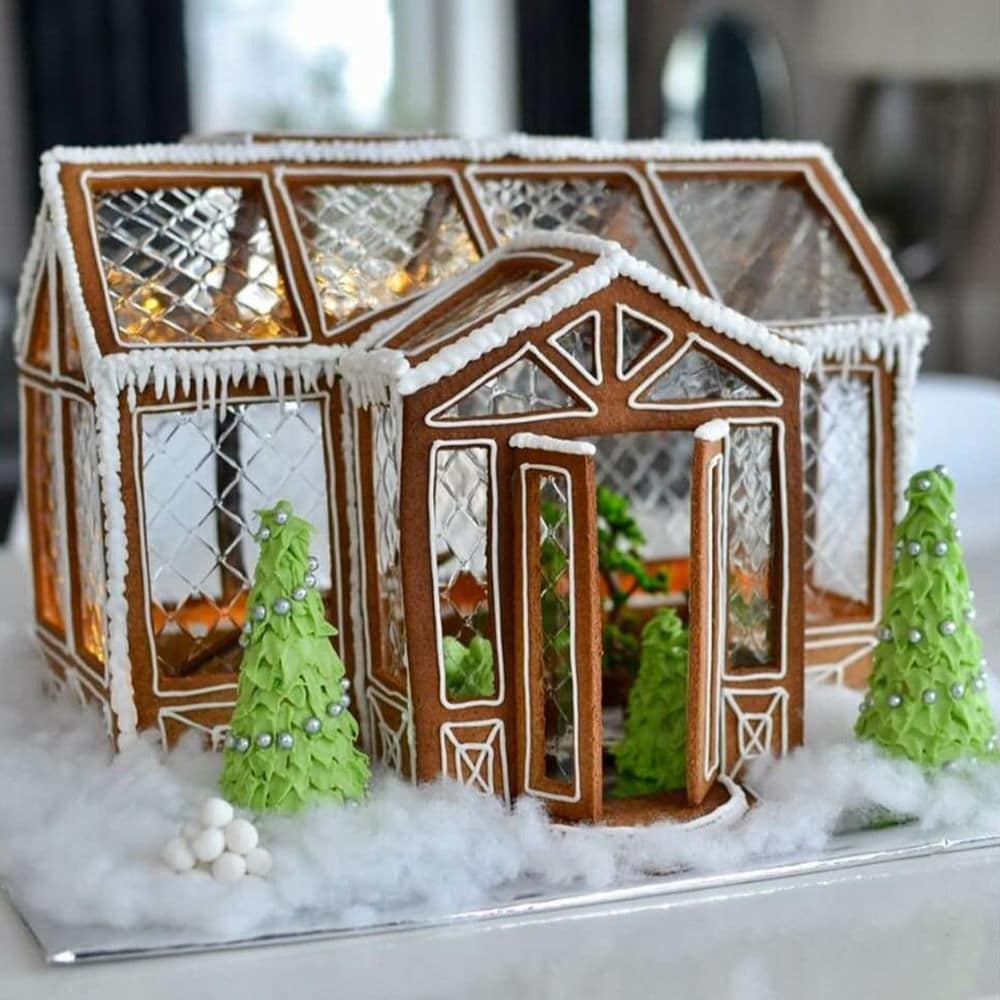 Now this is a brilliant idea! Using gelatin sheets for windows! Love the effect that is has on this beautiful gingerbread greenhouse!  

This adorable gingerbread house made by Catherine Bedall Edible Art is SO cute it's hard to believe its really a cookie! It looks like it could be a piece of art!
How to make a gingerbread house
Making your first gingerbread house doesn't have to be stressful. All you need is a pattern, some strong royal icing, candy and your imagination! Learn to make my simple gingerbread house recipe with complete guide to the perfect gingerbread house on the first try. You can even learn how to make some beautiful stained glass windows out of candy.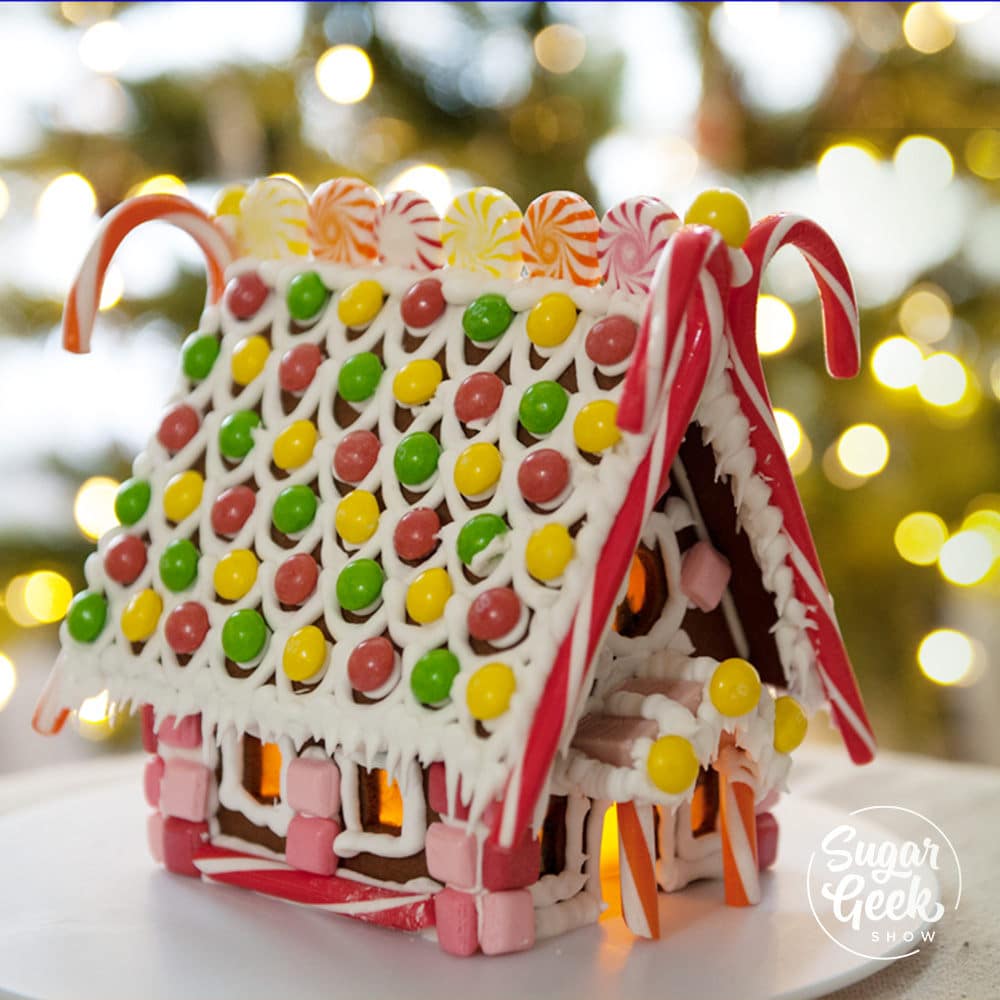 Don't forget to use the royal icing recipe too so that you can easily glue your house together and add all that delicious candy!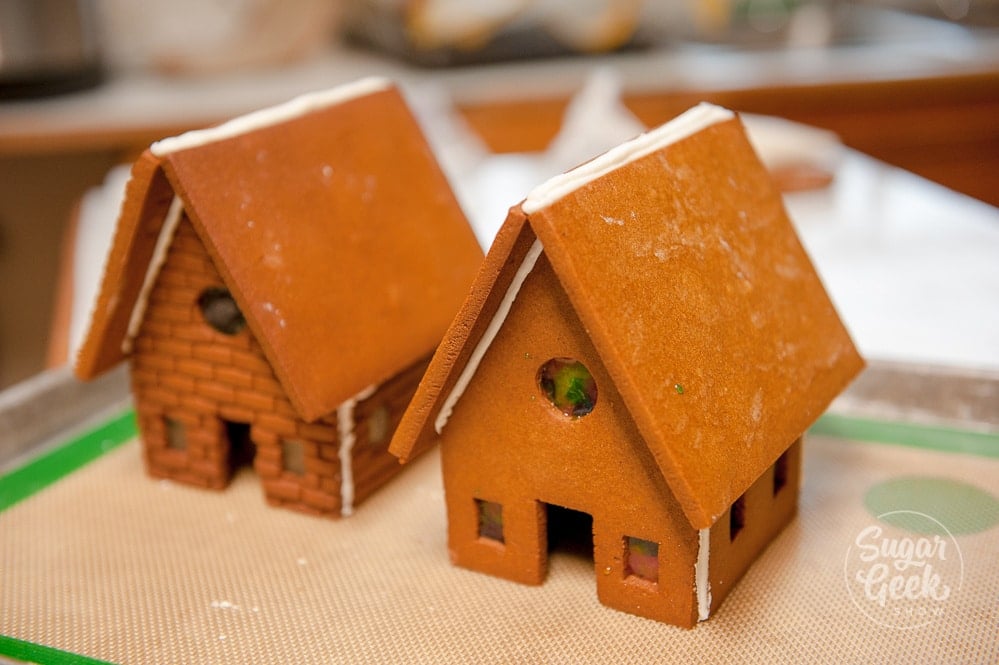 Gingerbread House Pattern
Looking for the perfect gingerbread house pattern? I've got a super simple one for ya! This pattern makes a house that isn't too big so you don't waste a ton of candy decorating it but big enough that you can put some lights inside and make a pretty decoration for your mantle for the holidays.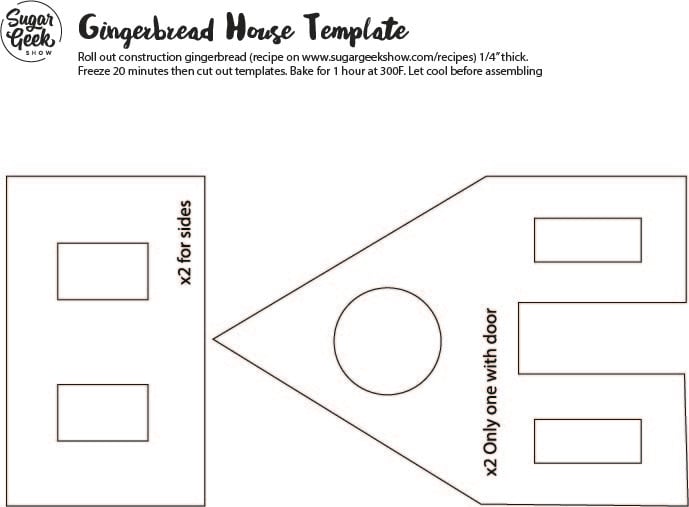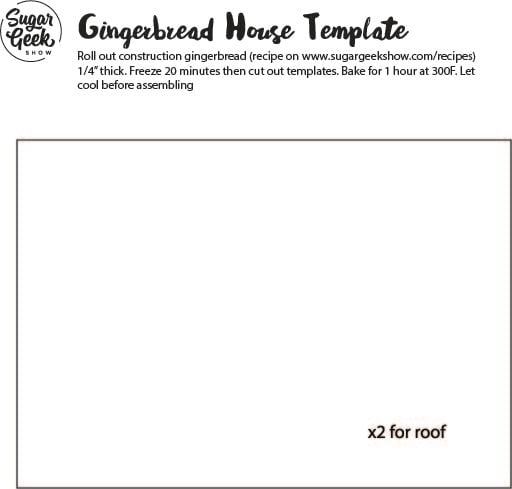 Can you eat a gingerbread house?
Technically, yes you can eat a gingerbread house. Traditionally the house is build on the first day of December and then eaten on Christmas morning but if you ask me, that doesn't sound very tasty. Who wants to eat stale gingerbread?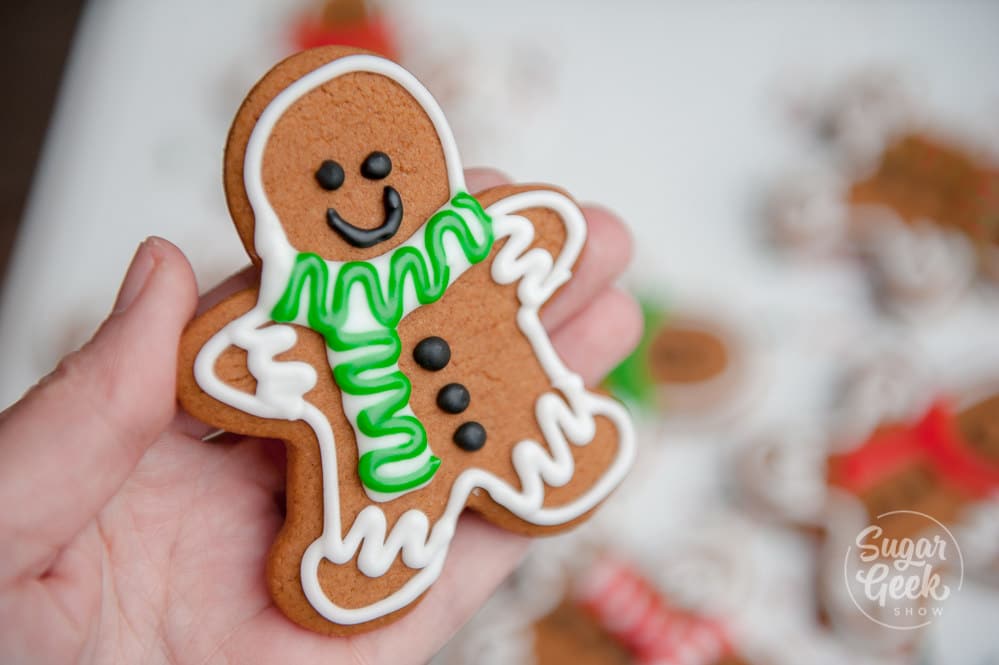 Also, gingerbread dough that is sturdy enough for houses works great for building but not so great for eating. It's very hard! I suggest making these super yummy gingerbread cookies that are soft and chewy in the center and OH SO yummy! My hubby pretty much ate them all 😀