Sugar Geek Show Has a New Pastry Chef!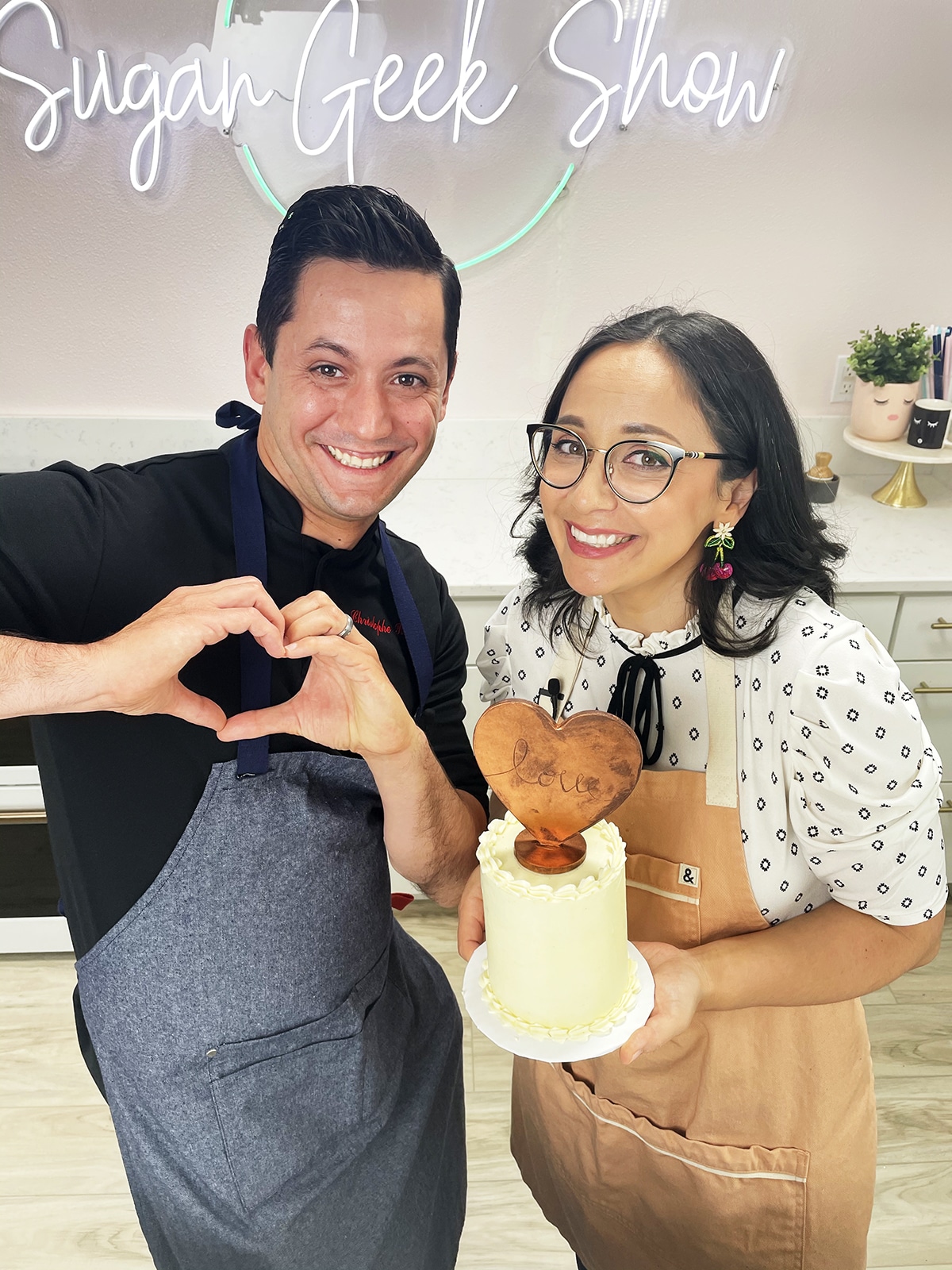 Hi Sugar Geeks - Liz here and I'm so excited to share some big news with you. You may have seen some teasers, but I'm thrilled to share that Christophe Rull is the Sugar Geek Show's newest pastry chef!
I can't wait for Christophe (a French-born pastry chef) to join the team because not only is he like a brother to me, but he also approaches projects and recipes in a way that is very similar to me. He's passionate, curious, and loves to share his knowledge. Ever since we worked together on Halloween Wars (which we won!), we have tried to find other ways to work together. So this is a perfect collaboration! Not only am I excited to learn from Christophe, but I am thrilled for everything he is going to teach the Sugar Geek community about chocolate and pastry.
Yes we already have some really popular tutorials on chocolate like tempering chocolate in the microwave, hot chocolate bombs and chocolate covered strawberries but trust me when I say that's just the tip of the chocolate iceberg! Christophe is going to show us so much more!
So How Did I Meet Christophe?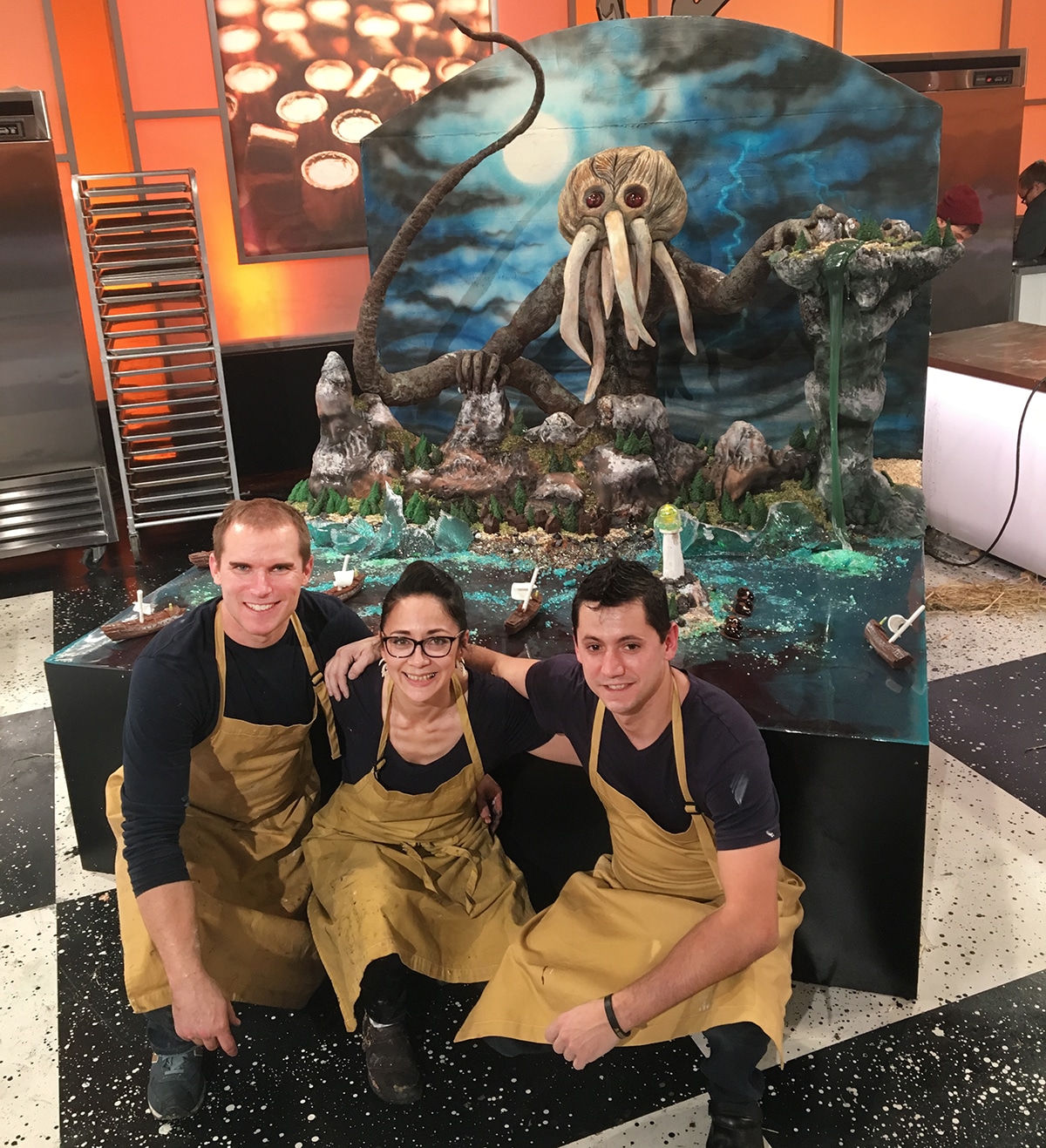 The first time I met Christophe was on the set of Halloween Wars. At first, I thought he was going to be a very formal and rigid pastry chef. However, I quickly realized he was just like me, super creative and passionate about his craft - and we just clicked! After we won the competition, I knew that I wanted to work together more. Since then, we have done several projects, including a giant gingerbread house, an Elvis Presley showpiece, and a chocolate Christmas tree.
One thing I find hilarious is that Christophe has been practicing pastry since he was 14 years old, and never realizes what a wealth of information he truly is and how much he has to share. Things that seem super simple to him, literally blow my mind! He always tests something until he is completely satisfied with the outcome and prepares everything ahead of time so when it is time to make the project, everything goes very smoothly. I strive to be as well prepared, organized, and knowledgeable as Christophe.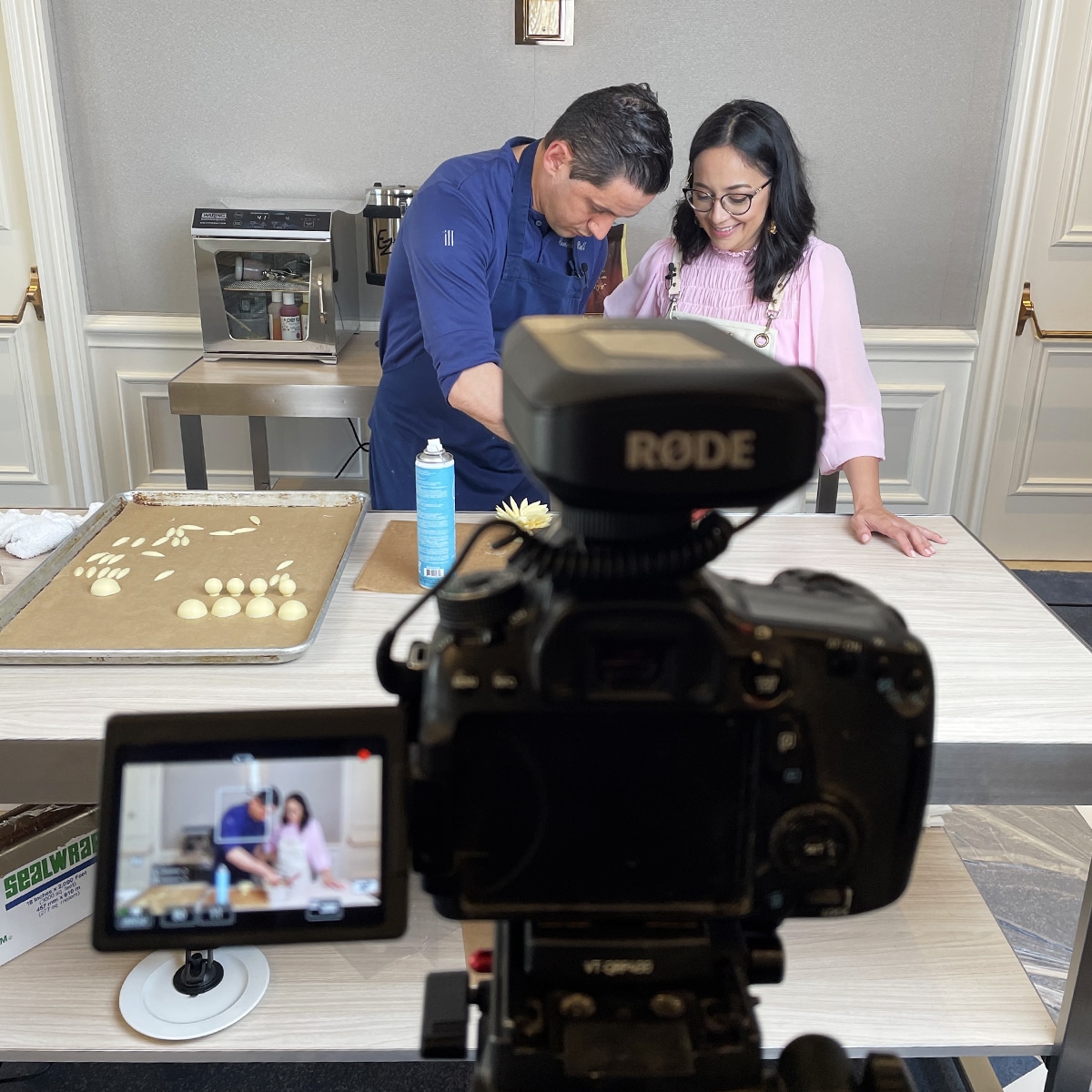 Everyone I know always LOVES Christophe! His personality is contagious and infectious and he is simply just fun to be around. Not only is he knowledgeable but he is super funny! Christophe is someone who the Sugar Geeks can rely on for accurate and experienced explanations on all facets of pastry and chocolate. They'll probably like him better than me to be honest, and I wouldn't blame them!
What Makes Christophe a "Sugar Geek"?
I always say you're either a Sugar Geek or you're not. We define a Sugar Geek as someone who wants to know why things work, not just how. They obsess over quality and details that other people would not normally care about. Sugar Geeks are also all about sharing their knowledge with other Geeks. Christophe is definitely all those things - he was born a Sugar Geek!
Christophe inspires me to learn things that I think are even too technical for me, like tempering chocolate and crystallization. He is so passionate and dedicates time to practicing techniques over and over until he has them perfected. Most importantly, he is always willing to do anything to make any project successful. He is super humble and inspires me to be the same way with my team and my community.
Who's Ready to Learn About Chocolate?!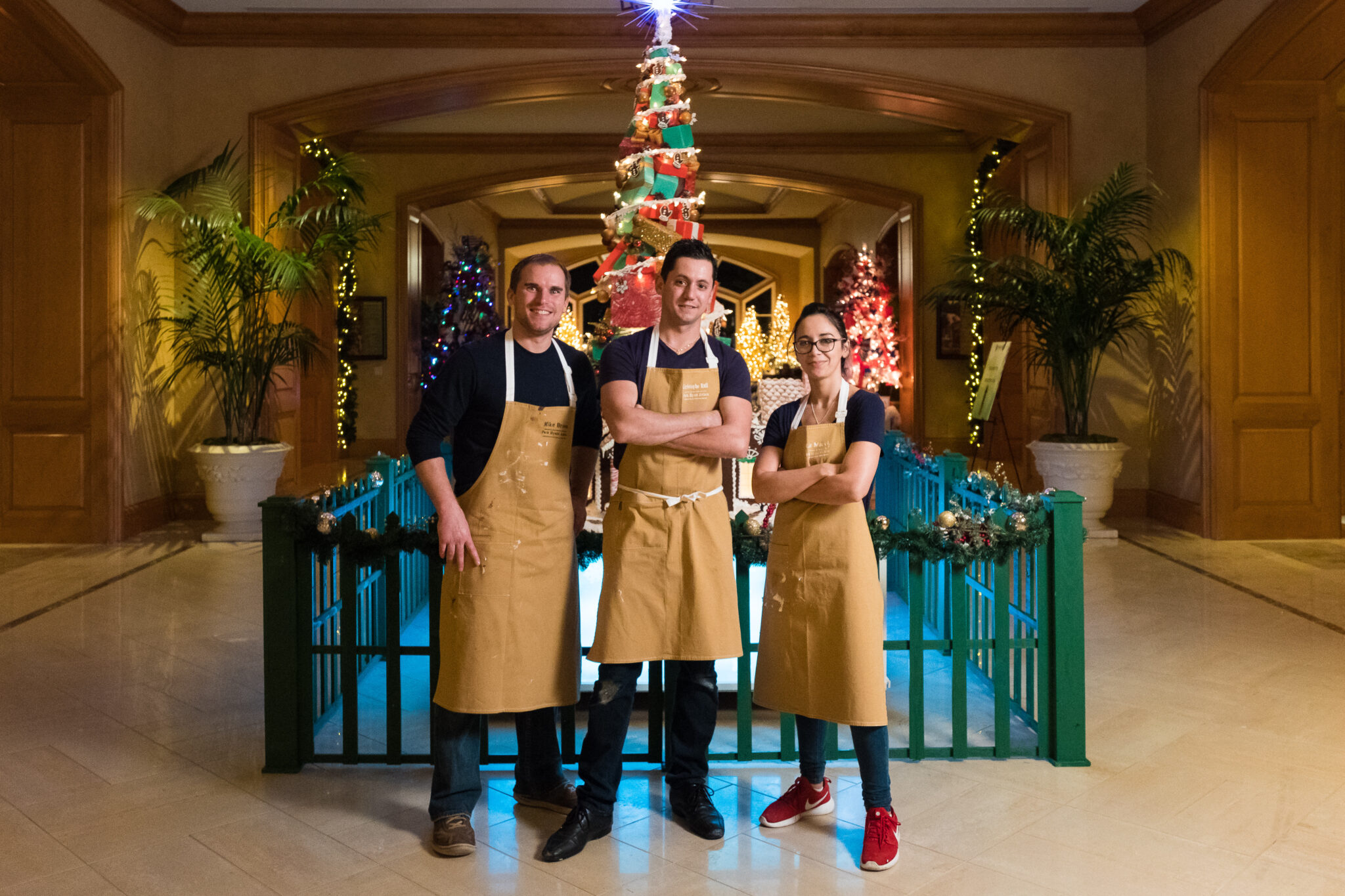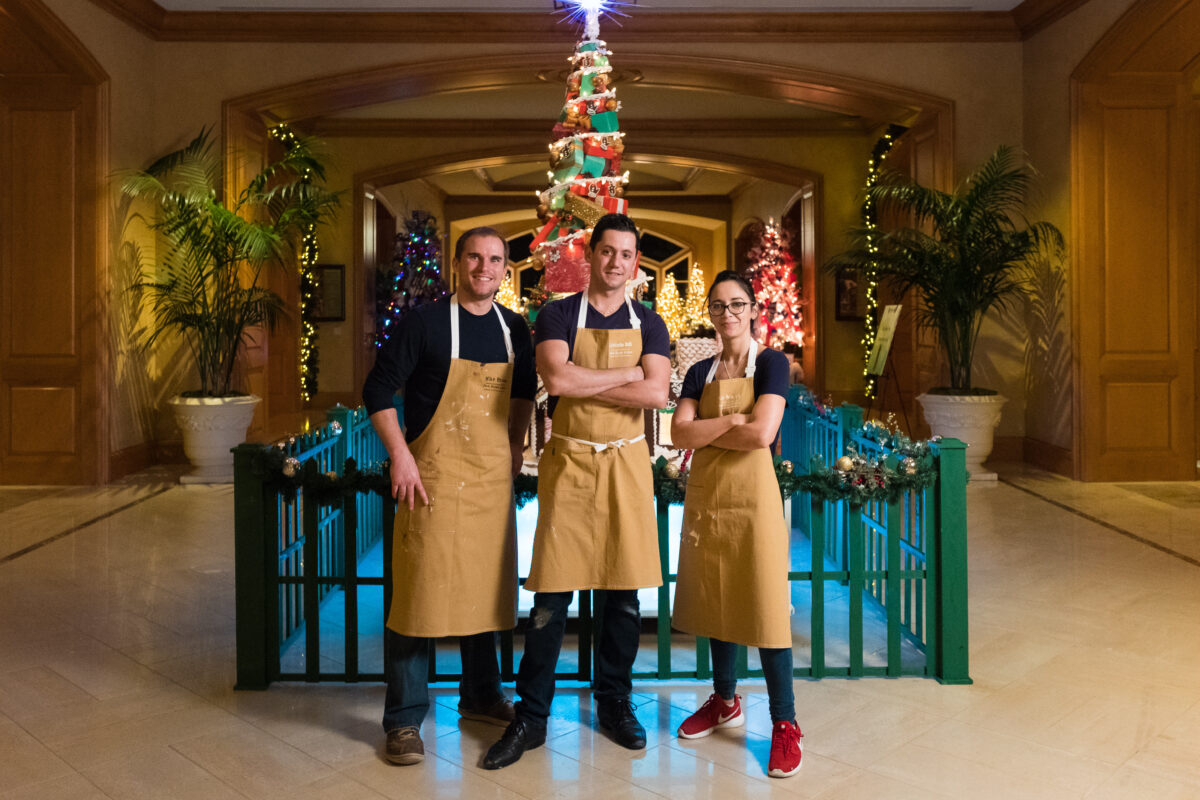 I feel like in the last few years there has been a surge of interest in working with chocolate at a professional level, which is super exciting. From making chocolate sails to chocolate spheres, and more recently the super-viral hot chocolate bombs, I am seeing chocolate EVERYWHERE! There will always be a market for people who want the easy way of making chocolate decorations, but I am seeing more and more people interested in the more challenging techniques and methods that are not usually shared anywhere besides pasty school.
Most pastry chefs learn from other chefs in a school or technical setting and those techniques are not usually taught outside of that setting. So I want to open the door to that information! When I first started sharing my own techniques about cake decorating, I got a lot of flack from industry professionals saying we should not share that knowledge. Christophe and I both feel that when you share techniques and knowledge freely, it makes the entire community stronger.
Cake decorating and just making desserts, in general, is always about doing something that other people aren't doing. And because not a lot of people know how to use chocolate - if you are one that can - you are in high demand. Right now people seem to be most interested in learning about how to make shiny spheres and gravity-defying showpieces. I think a lot of that has to do with Amaury Guichon, who over recent years has taken social media by storm with his incredible chocolate showpieces (instagram:@amauryguichon). I know they have inspired me!
Stay Tuned For More!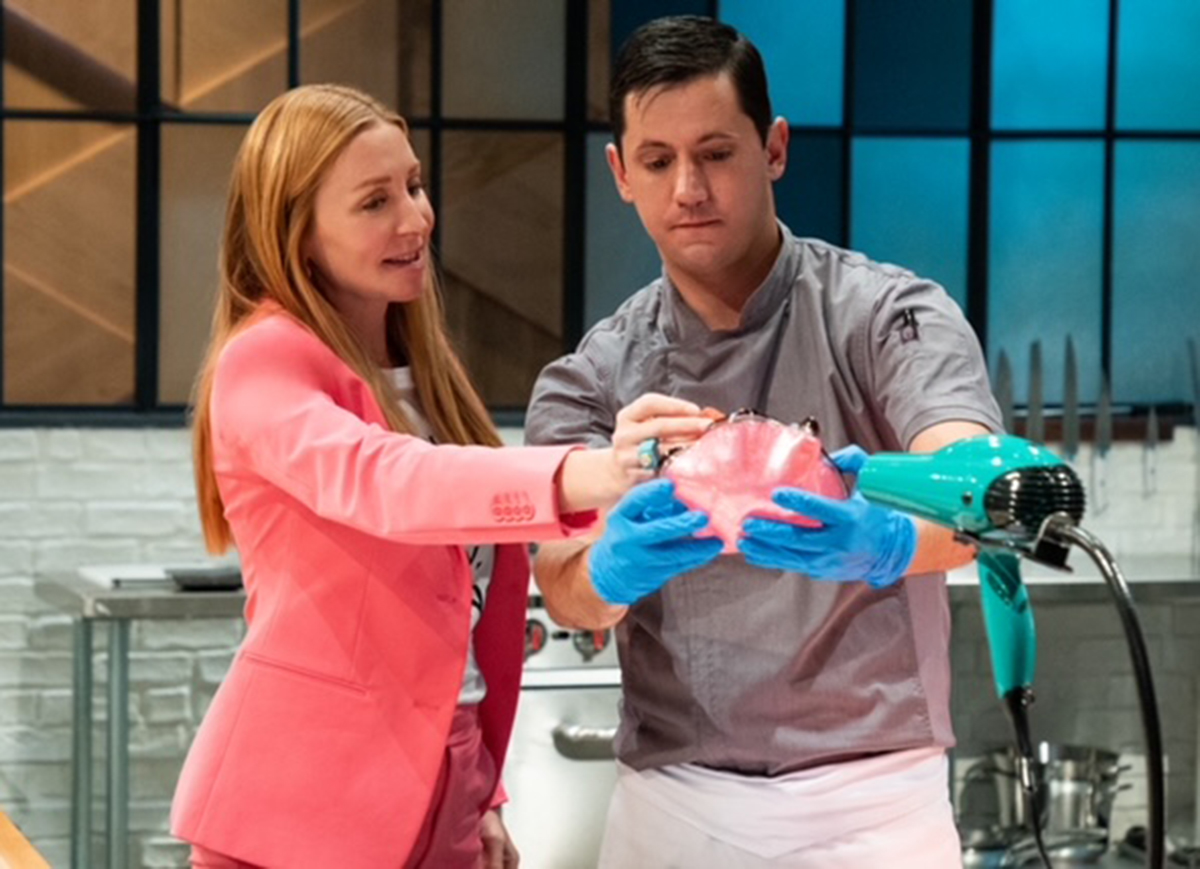 Get ready to have your mind blown with each of Christophe's episodes! I am incredibly excited to share all the tutorials and techniques that we have filmed so far and I know there are so many more to come. I feel confident that it would be impossible to cover everything that Christophe has to share, but darn it, we sure are going to try! Regardless if you're a Cake Newb or a Sugar Geek Show Elite, these recipes will work for all skill levels, so don't worry about that.
Christophe's Sugar Geek Show episodes launch on September 23, 2021, and we look forward to baking with all of you! In the meantime, you can learn more about Christophe on Netflix in his new competition show Bake Squad and follow him on Instagram!