*Updated 2022* These are the BEST Disneyland Foods (and worst) from Disneyland and California Adventure. Like so many before me, I took my family to Disneyland and researched the best foods to eat before I went. Then I spent the next 7 days eating and drinking my way through both Disneyland and California Adventure.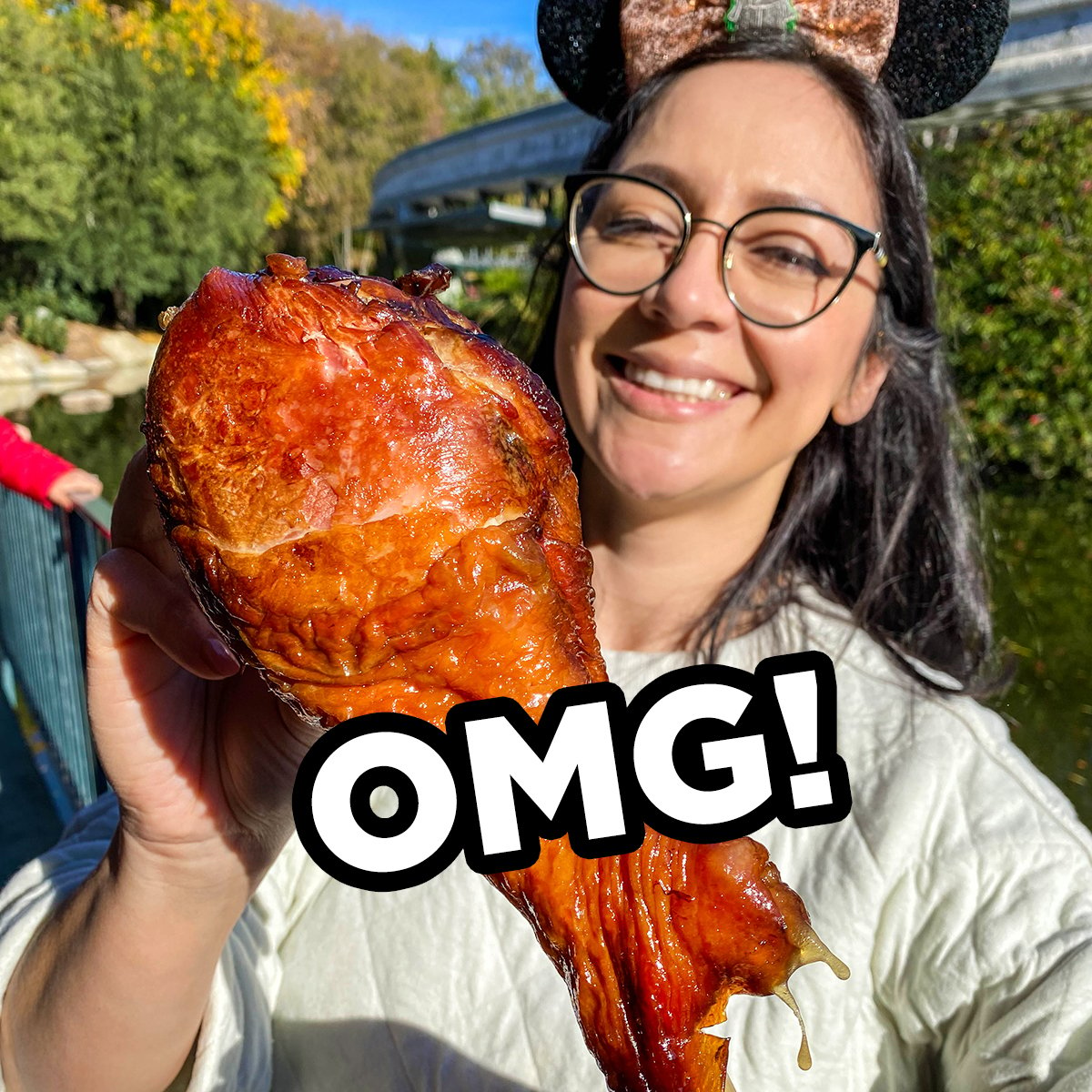 Being a baker and foodie, you know I had to see what lived up to the hype! So here is my list of favorite foods from Disneyland and the foods that did NOT live up to our expectations.
Disney Land Location Key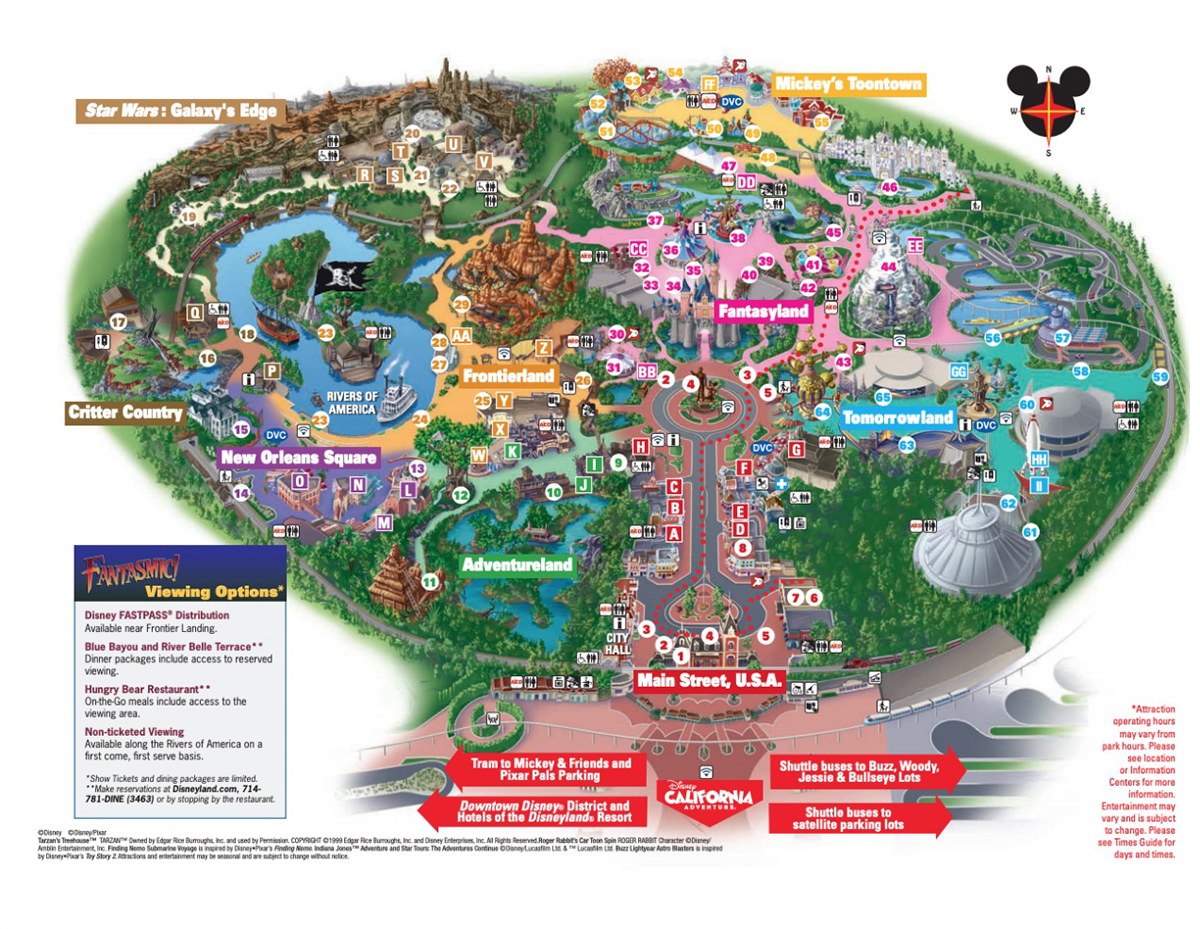 I have included the locations of these foods to the best of my knowledge. Because Disneyland is constantly changing its offerings, not everything may always be available. I highly recommend you use the Disneyland App to help you navigate the park if you aren't sure where something is located.
(MS) - Main Street
(AL) - Adventureland
(FL) - Fantasyland
(NO) - New Orleans Square
(TL) - Tomorrow Land
(FR) - Frontier Land
(CC) - Critter Country
(TT) - Toon Town
(GE) - Galaxy's Edge
(CA) - California Adventure
Disneyland Foods Checklist
Let's start with Main Street and work our way through the park. I've even created this handy little printable checklist (do people still print things out?) so you can check off all your fave foods as you eat your way through Disneyland.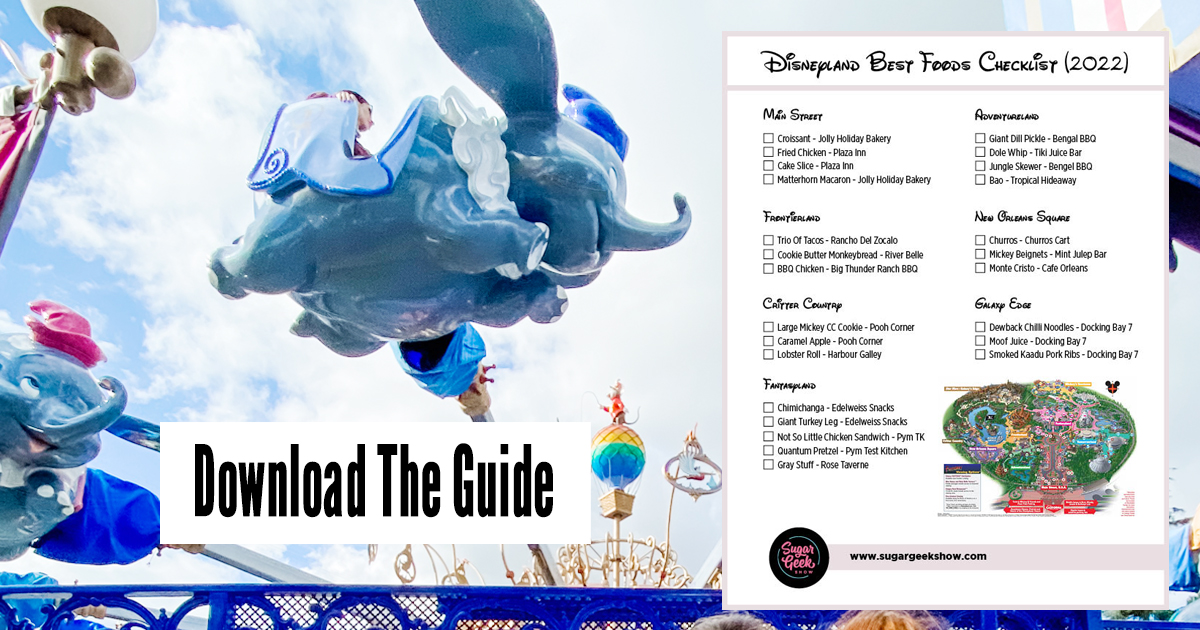 Best Main Street Disneyland Foods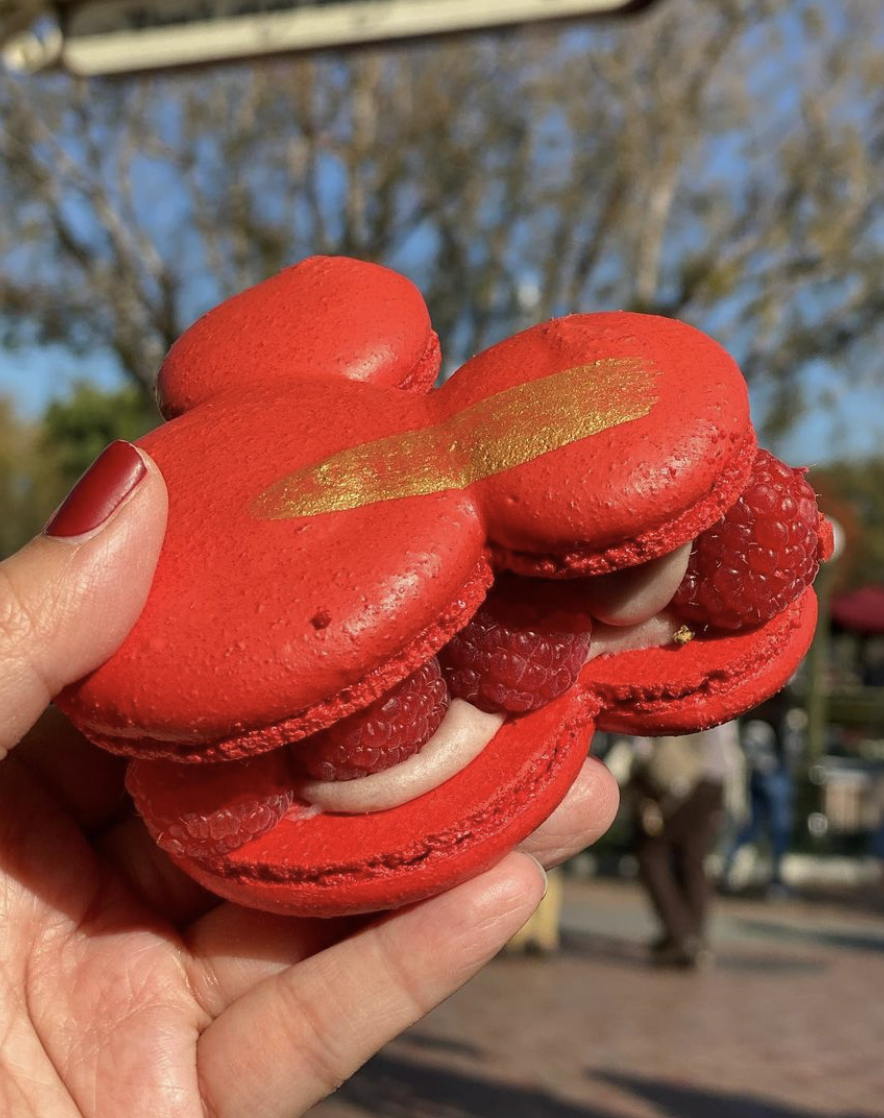 photo credit @shotsfordisney
You cannot miss out on the famous Mickey-shaped macaron! Chewy, sweet, perfectly crisp. If you love a good macaron you cannot miss out on this one.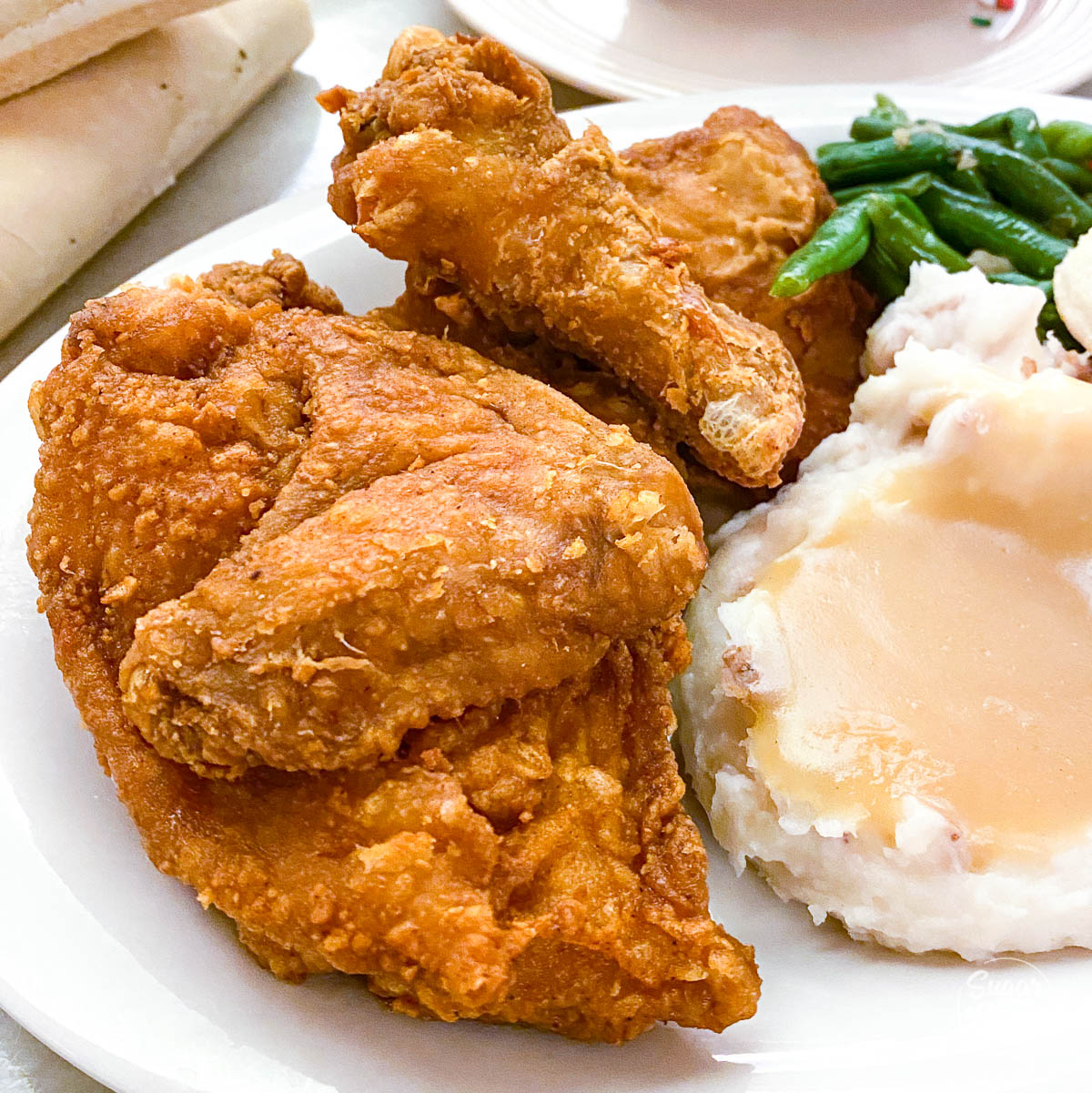 Fried Chicken $$ Location: Plaza Inn (MS)
Probably my favorite food at Disneyland! We came back to the Plaza Inn multiple times for this exact dish. Not only is it easy to just drop by (no reservations required) but there are options at the buffet for every picky eater in your party.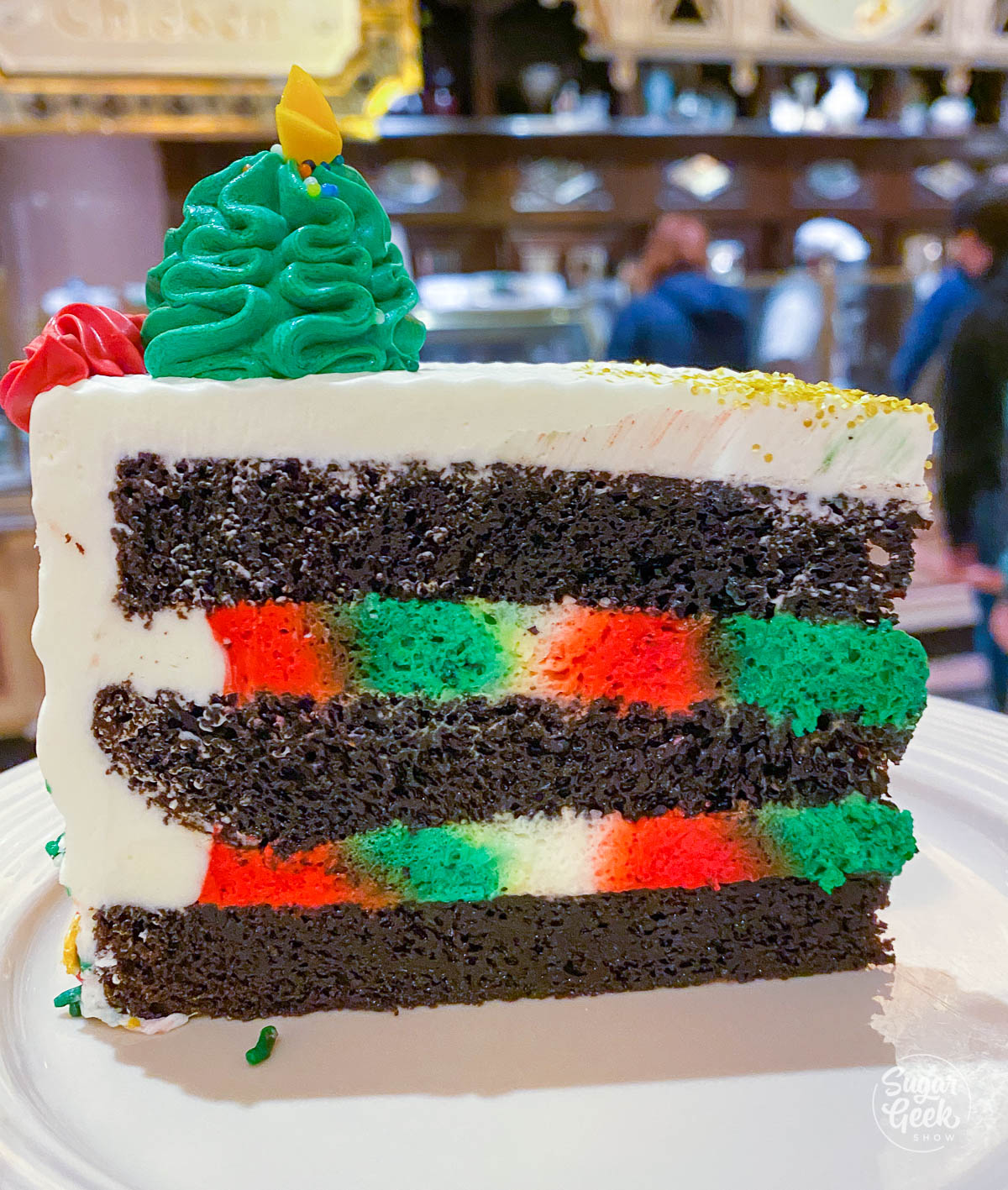 Cake Slice $ Location: Plaza Inn (MS)
While you're at the Plaza Inn you may as well pick up a cake slice! Being somewhat of a cake expert I was surprised at how delicious and moist the chocolate cake were and the frosting is pretty tasty although I would have liked a little less food coloring because it stained everyone's teeth. This slice is very similar to my easy chocolate cake recipe.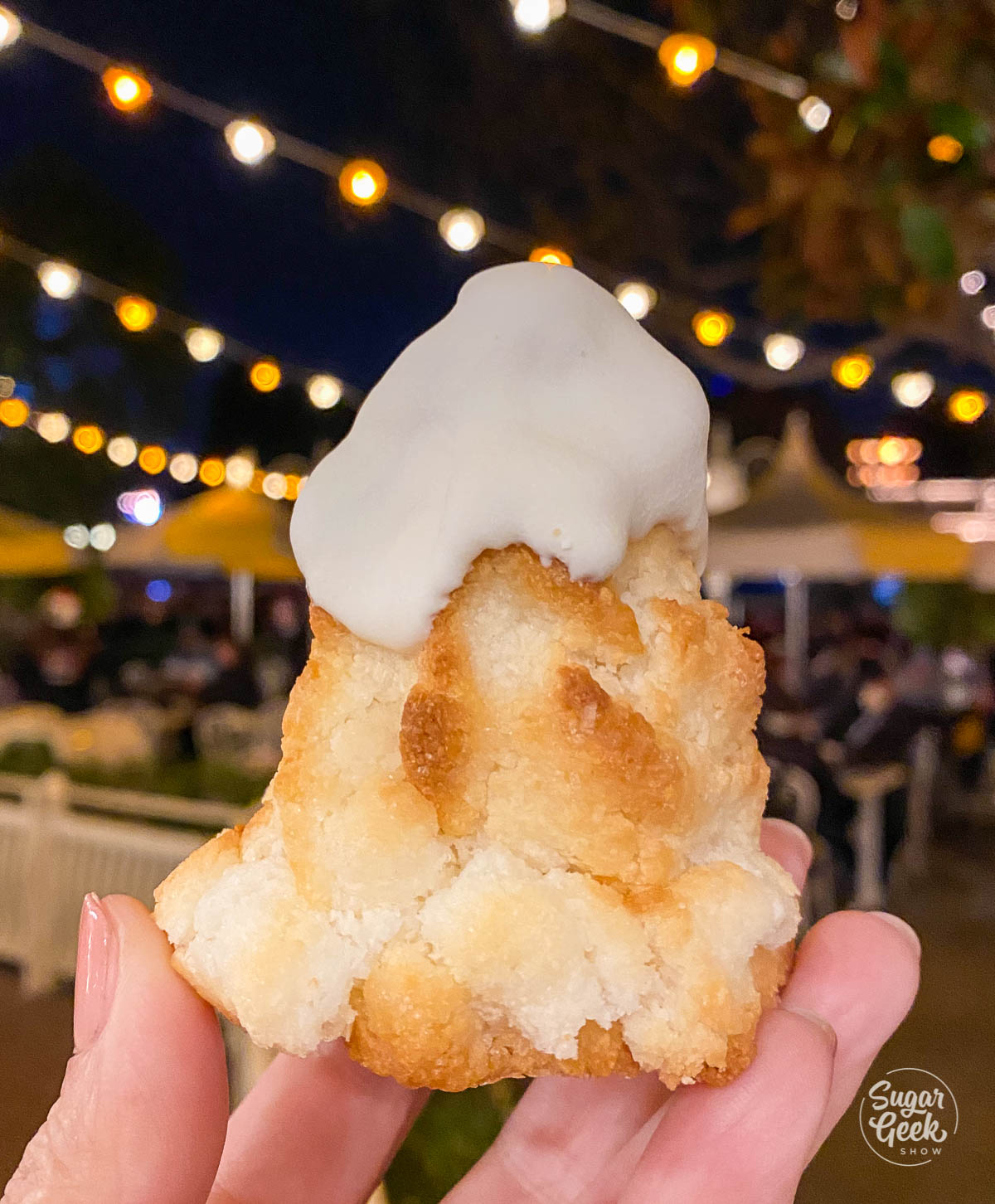 One of my favorite cookies of all time is a classic macaron so I had to try the Matterhorn macaron. I honestly did not expect it to be so good but it was! The royal icing on top actually tastes amazing with the coconut cookie. My only complaint is I wish it had some chocolate too haha.
Best Adventure Land Foods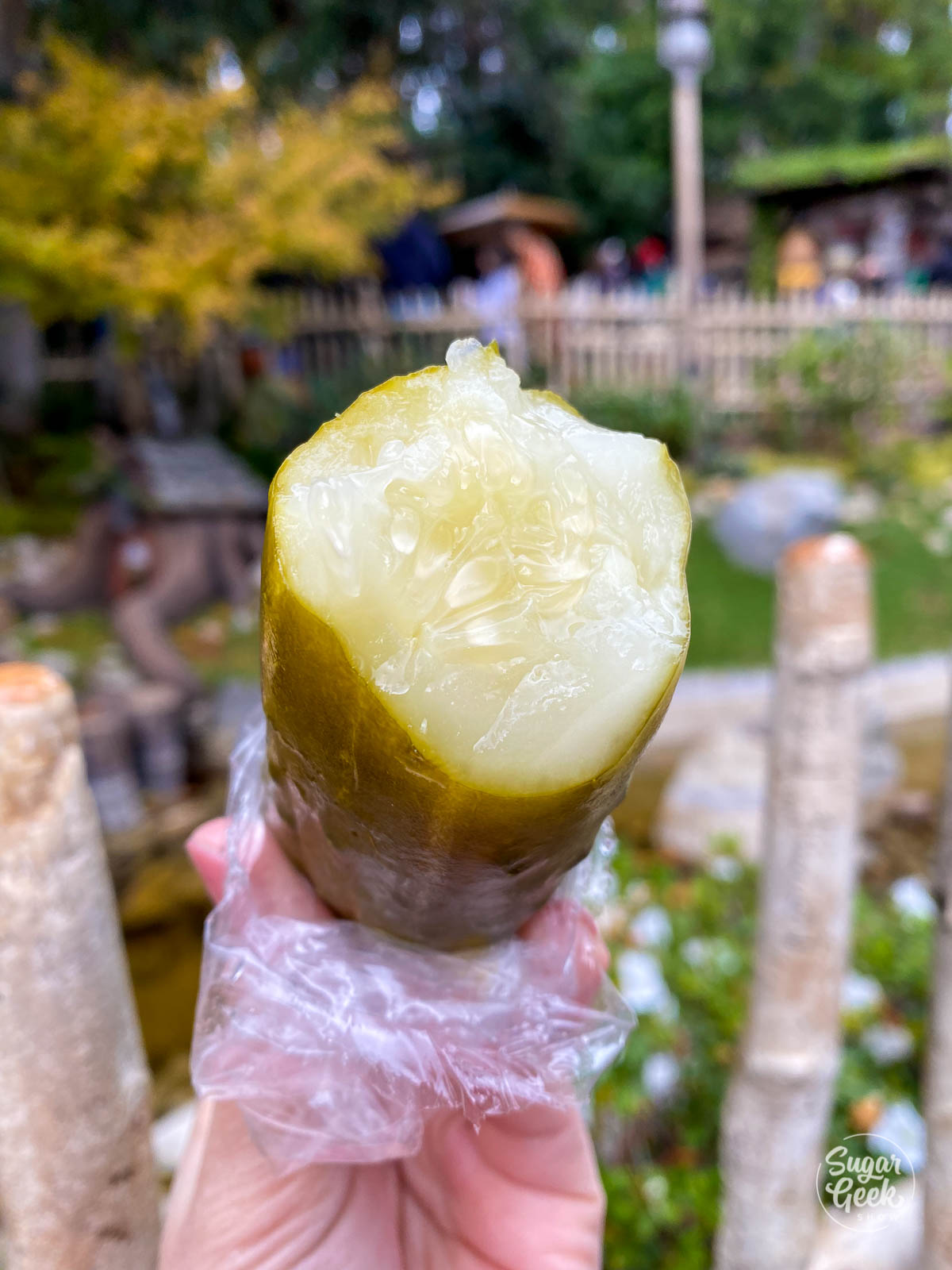 Giant Dill Pickle $ Location: Bengal BBQ (AL)
You might think I'm crazy for including a pickle in the best foods of Disneyland list but if you're a pickle lover like I am, you don't want to pass this up! Especially on a hot day, this pickle does not disappoint!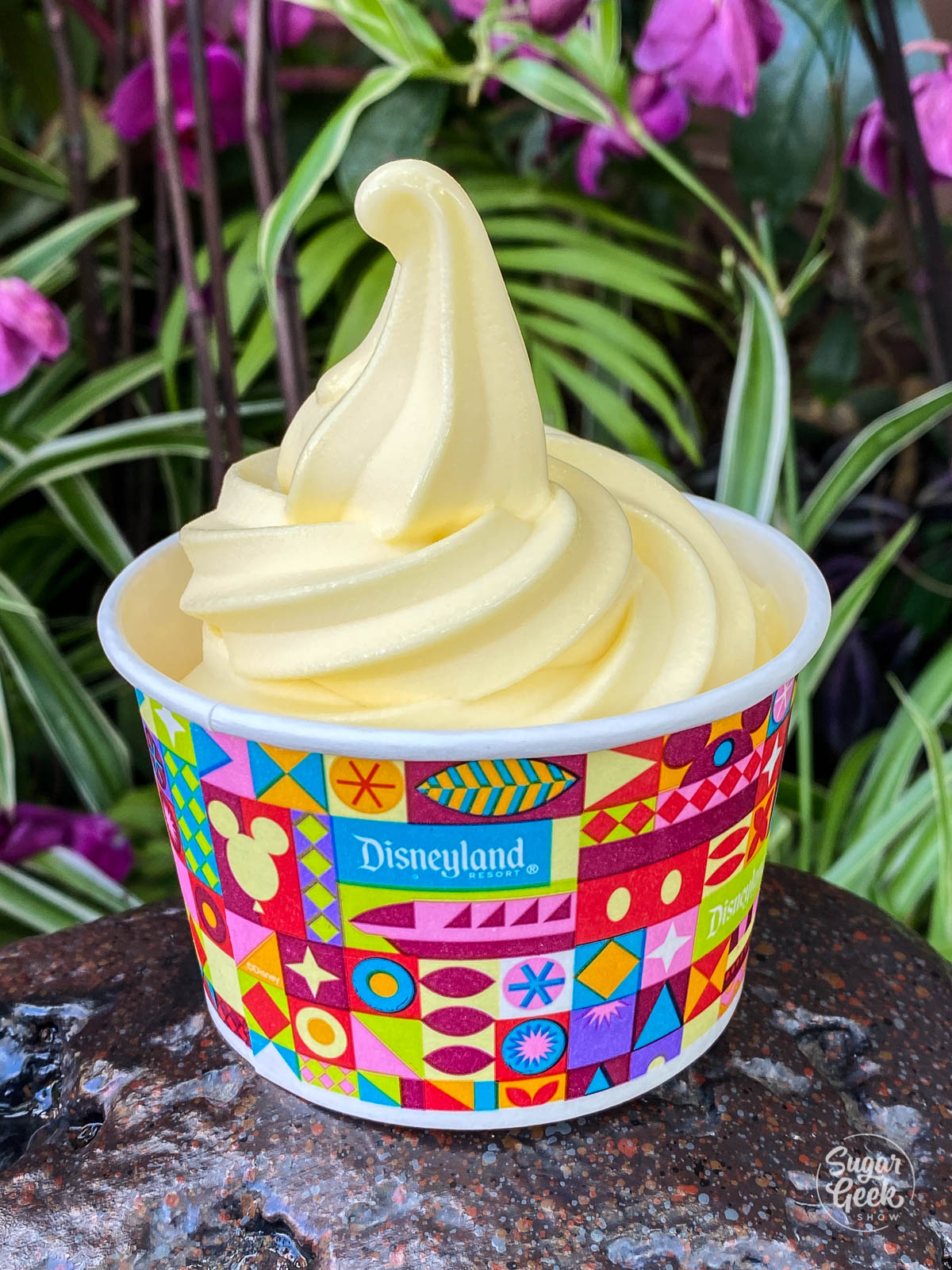 Now you know I couldn't leave out the famous Dole Whip from Disneyland! This creamy dreamy concoction is slightly different than the version from Hawaii but still absolutely delicious and one of my family's favorites. If you order from the Tiki Juice Bar make sure you order ahead using the DL app before you pick up.
Best Frontier Land Foods
Trio Of Street Tacos $$ Location: Rancho Del Zocalo (FL)
I would not have expected Tacos to be quite so delicious at Disneyland but these really hit the spot and the portions were perfect. There isn't a lot of great food to choose from in Frontier Land so if you're nearby, pick up a taco!
BBQ Chicken $ Big Thunder Ranch BBQ (FL)
All you can eat BBQ? Who can ask for more! Great meal for a family and great atmosphere.
Best New Orleans Square Foods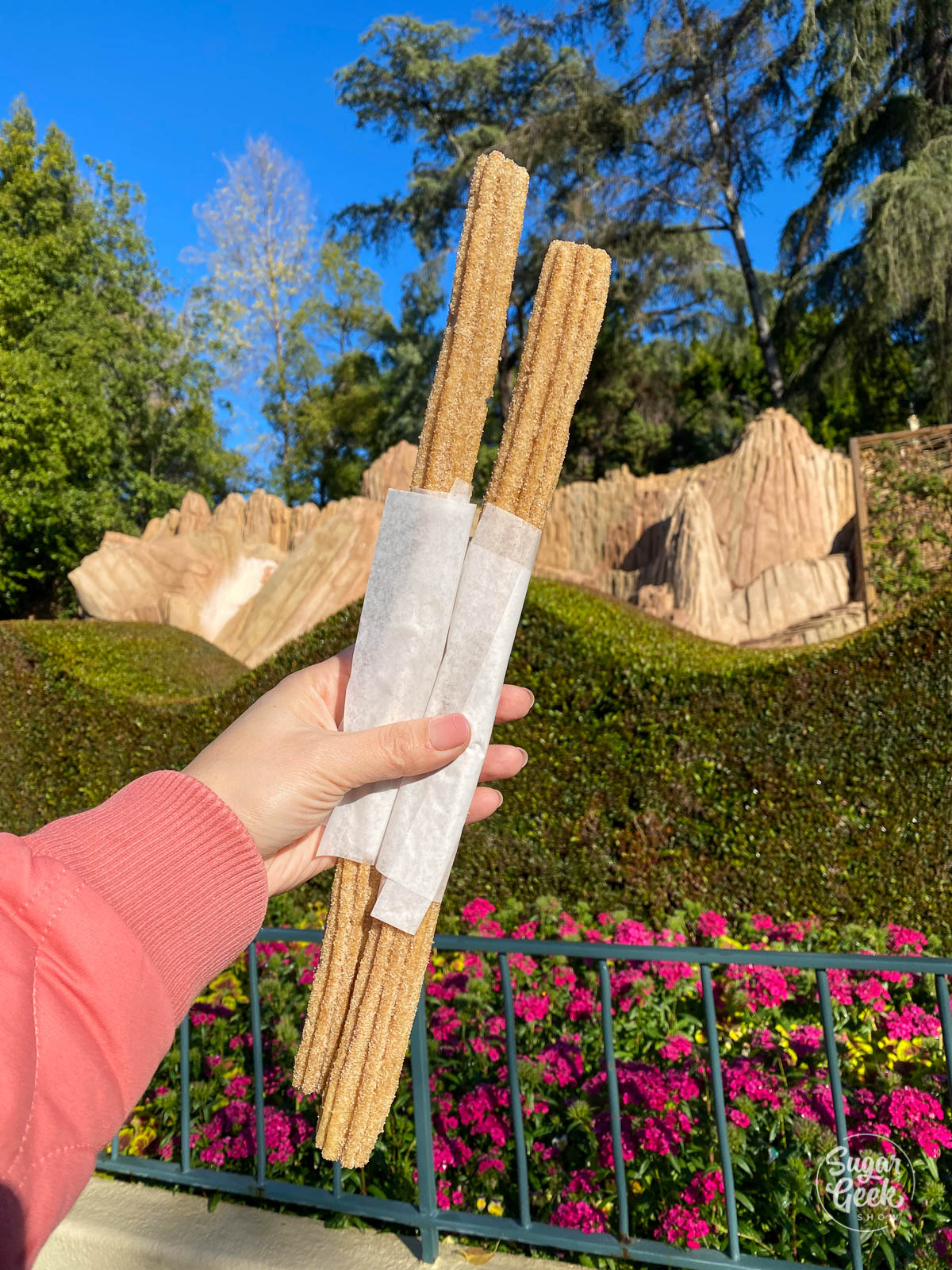 Churros $ Location: Churros Cart Near Haunted Mansion (NO), Various Other Locations
I have heard these Disneyland Churros are the best but in my opinion, they were just OK. Nothing amazing but not bad. A little doughy inside but otherwise tasty.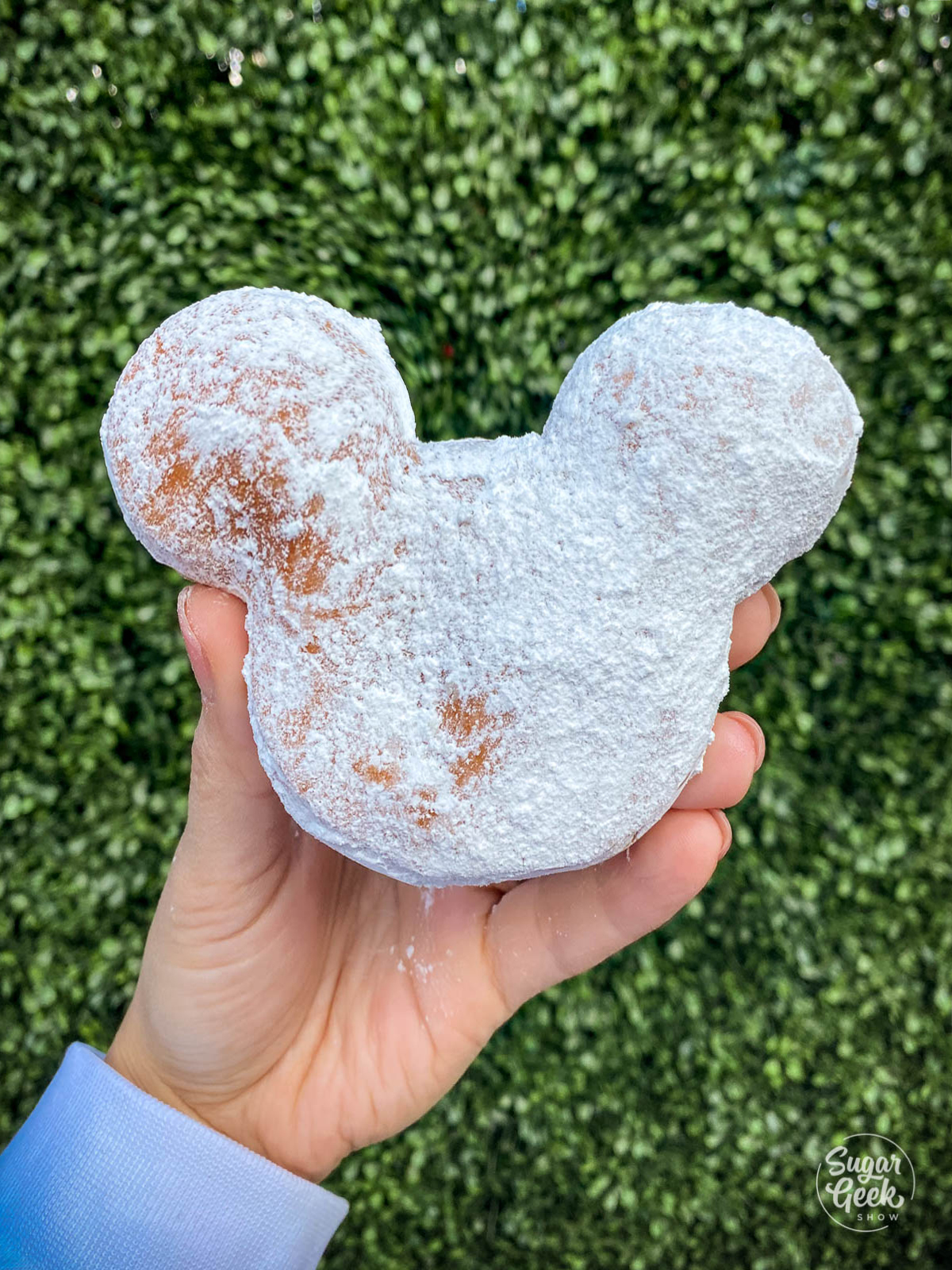 Mickey Beignets (6 Pack) $$ Location: Mint Julep Bar (NO)
This was my first time having a Mickey Beignet and wow I was not disappointed. Light as air, sweet but not too sweet. Skip the chocolate sauce, it was bitter and just took away from the flavor and texture. We got the 6 pack and had to go back for a second because they were gone in a flash!
Monte Cristo Location: (NO) Cafe Orleans
Best Critter Country Foods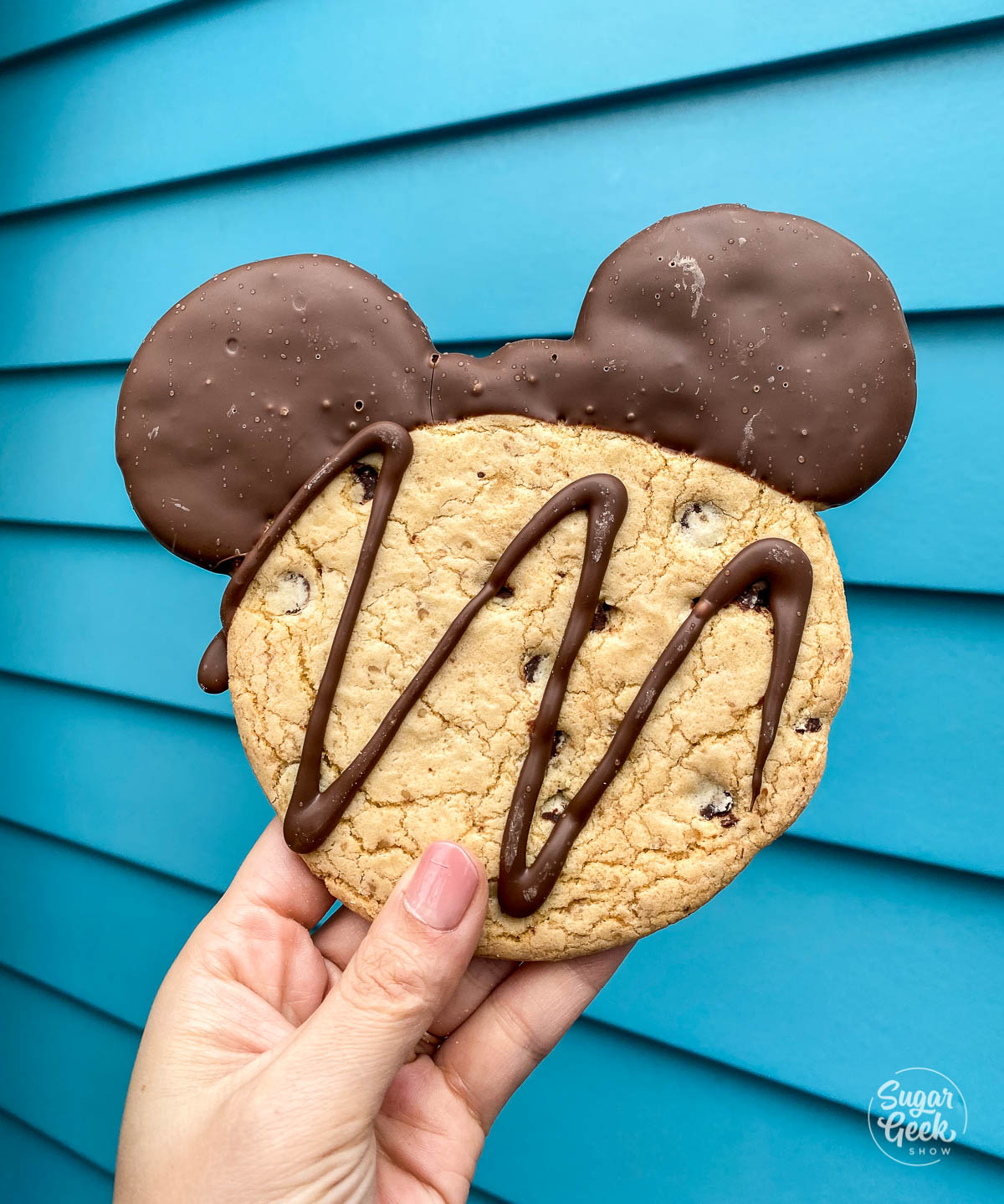 I admit I bought this cookie because of the cute shape but was pleasantly surprised at how delicious it was! Crisp but chewy and the chocolate on the cookie was nicely tempered and very tasty! We shared this one cookie between the four of us.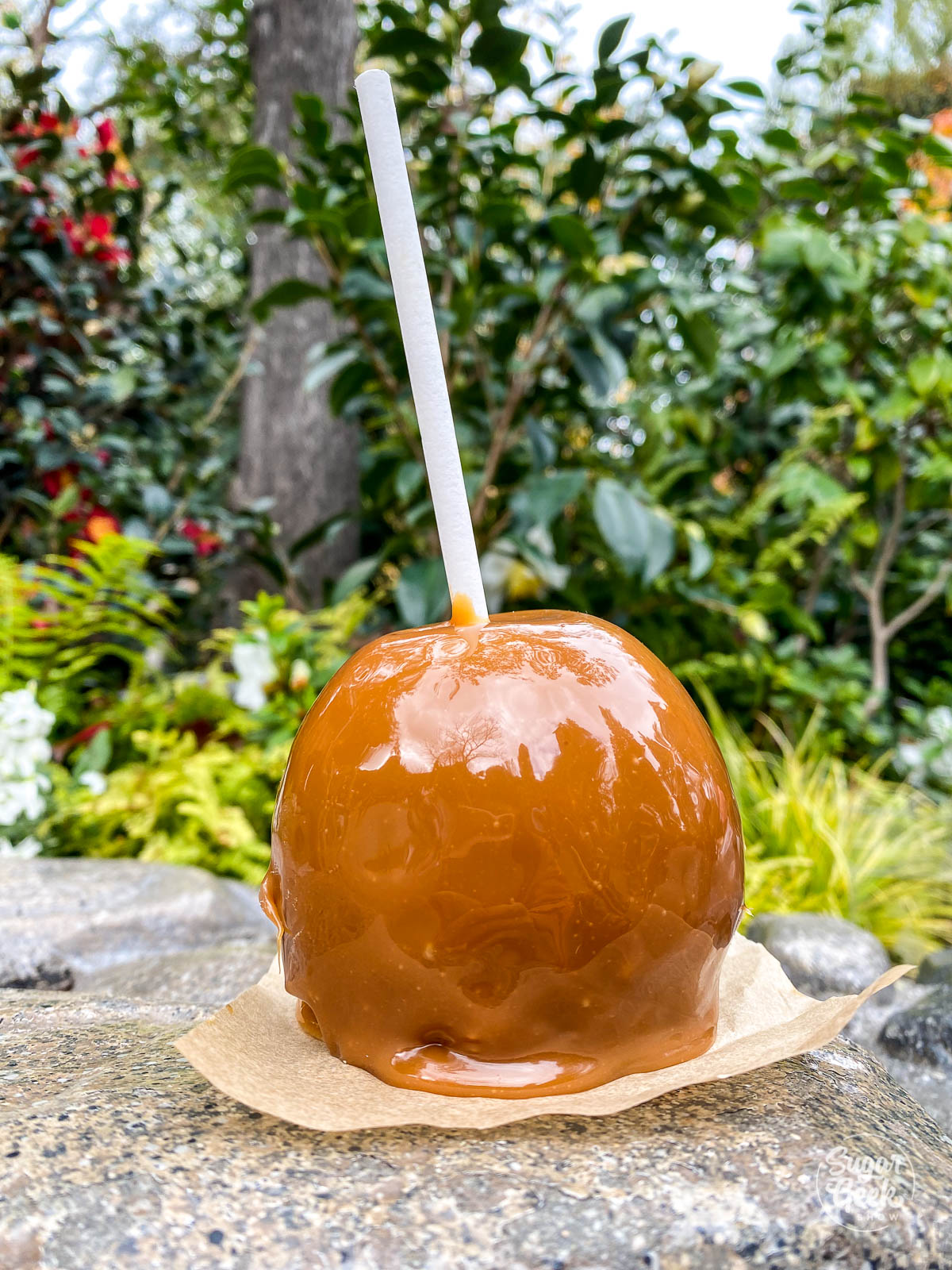 This might be the best caramel apple I've ever had (aside from my own caramel apple recipe). The caramel is thick but not so thick it rips your teeth out. The green apple is the perfect contrast to the sweet caramel. I am a purist and prefer mine without any toppings but there are plenty to choose from including a lot of holiday-themed caramel apples with Mickey ears.
Best Star Wars: Galaxys Edge Foods
Best Fantasy Land Foods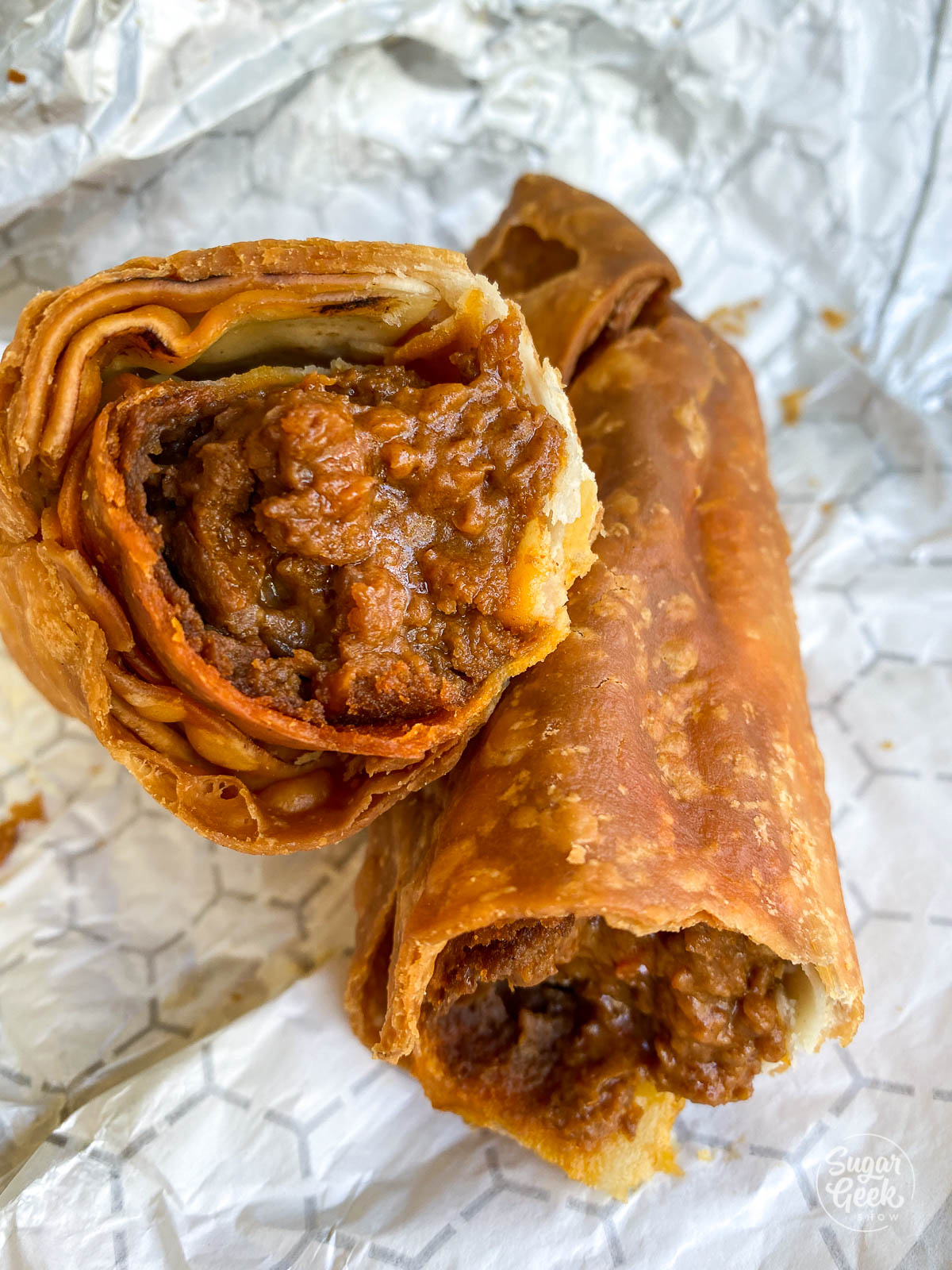 I know you might not think this is the most appealing-looking photo and I would agree but trust me, this chimichanga was not playing around! Just the right amount of beans, meat, and a perfectly crisp (not greasy) tortilla. My mouth is drooling again just thinking about it.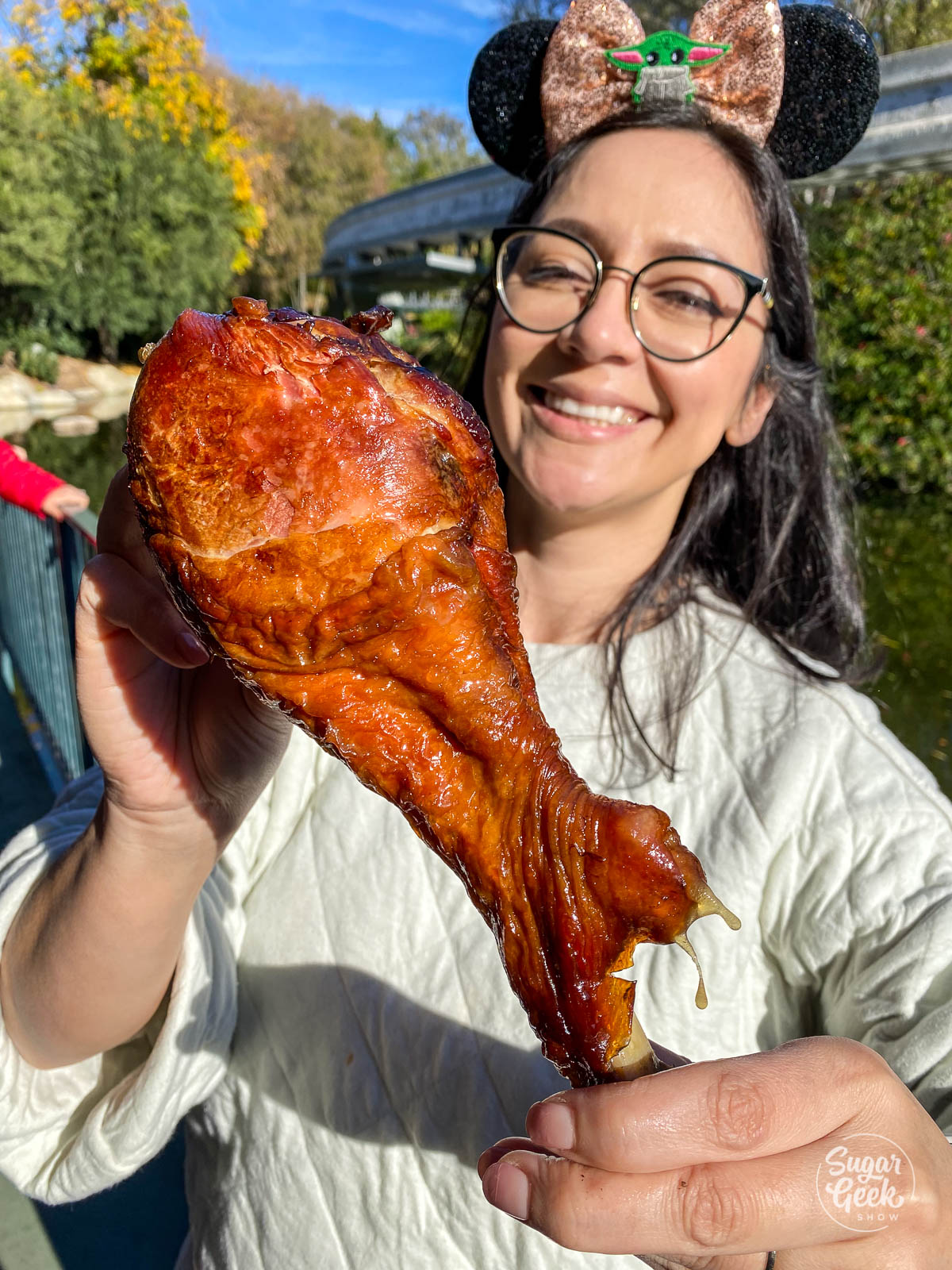 This was the shocker of the trip. The famous Disneyland giant turkey leg! I definitely had my doubts. I assumed it would be tough to eat and not that moist but I was wrong and wrong! Super SUPER tender meat, very juicy (so juicy it was dripping down my arm as I ate) and big enough to share. We got two but one was plenty for the four (two adults and two kids) of us to share.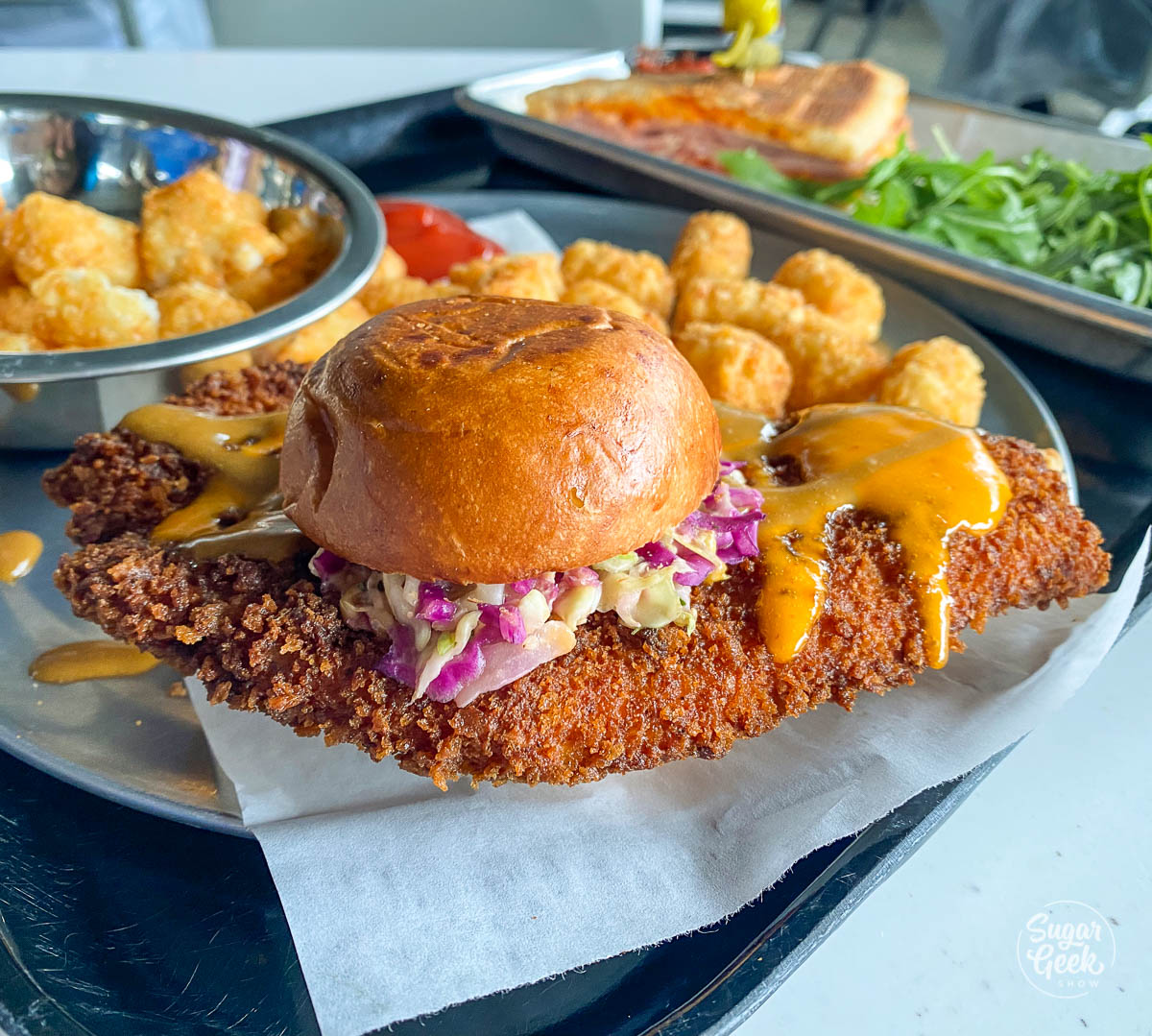 Not So Little Chicken Sandwich $$ Location: Pym Test Kitchen (CA)
There was a very long line to get into PYM and I can see why, the food was outstanding. This chicken sandwich definitely lived up to the hype and was fried to perfection.
Quantum Pretzel $$ Location: Pym Test Kitchen (CA)
While you're at PYM you should def get a quantum pretzel! My kids happily shared one and I was able to steal a few bites. In my opinion MUCH better than the Mickey shaped pretzel (see foods not worth the hype below)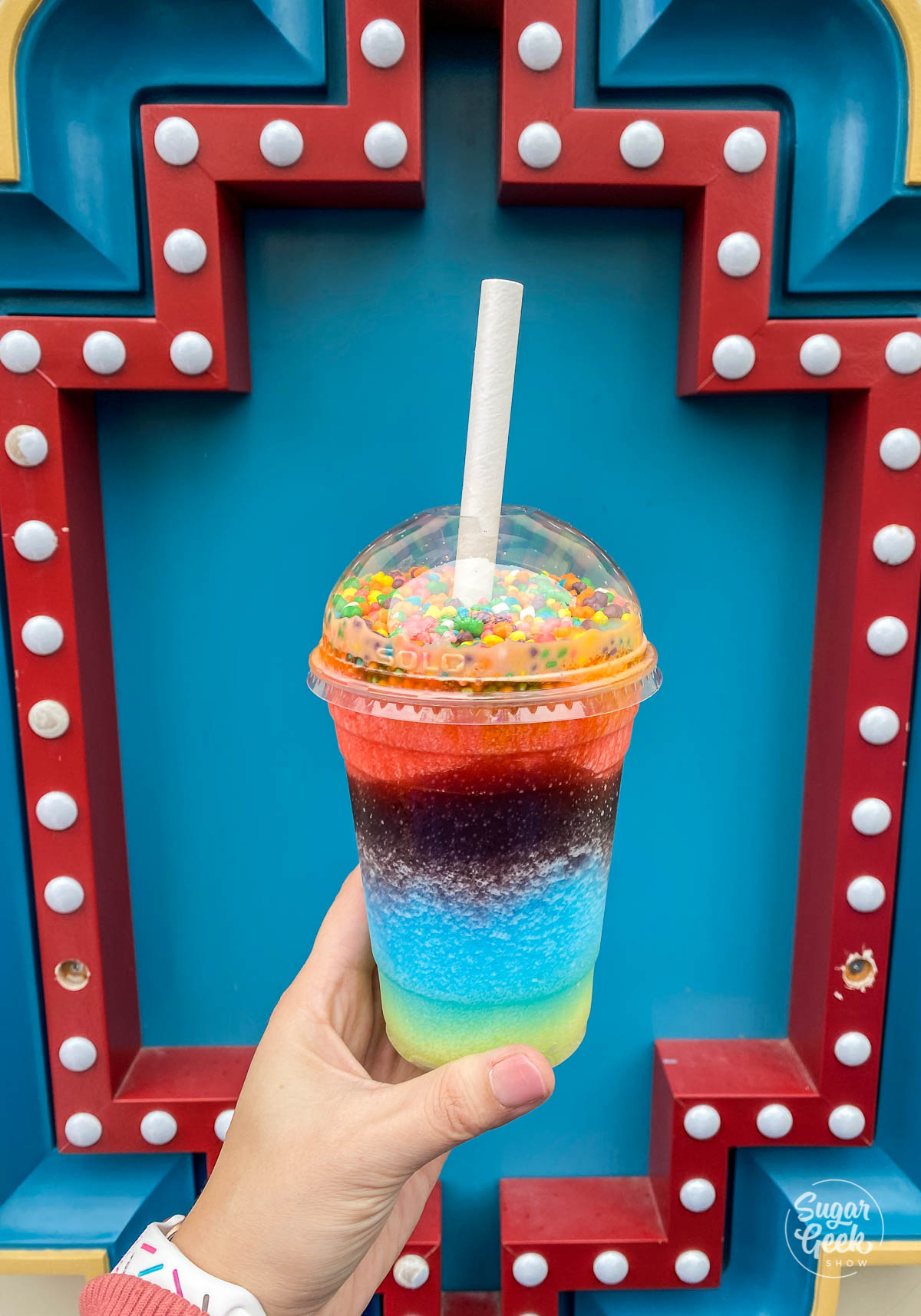 This is not DL but I had to include it because this was my husband and daughter's favorite treat out of the whole trip. Four layers of delicious slushie topped with Nerds. I thought it would be overly sweet but honestly, it was delicious. I'm already thinking about how I can recreate this one at home.
Not Worth The Hype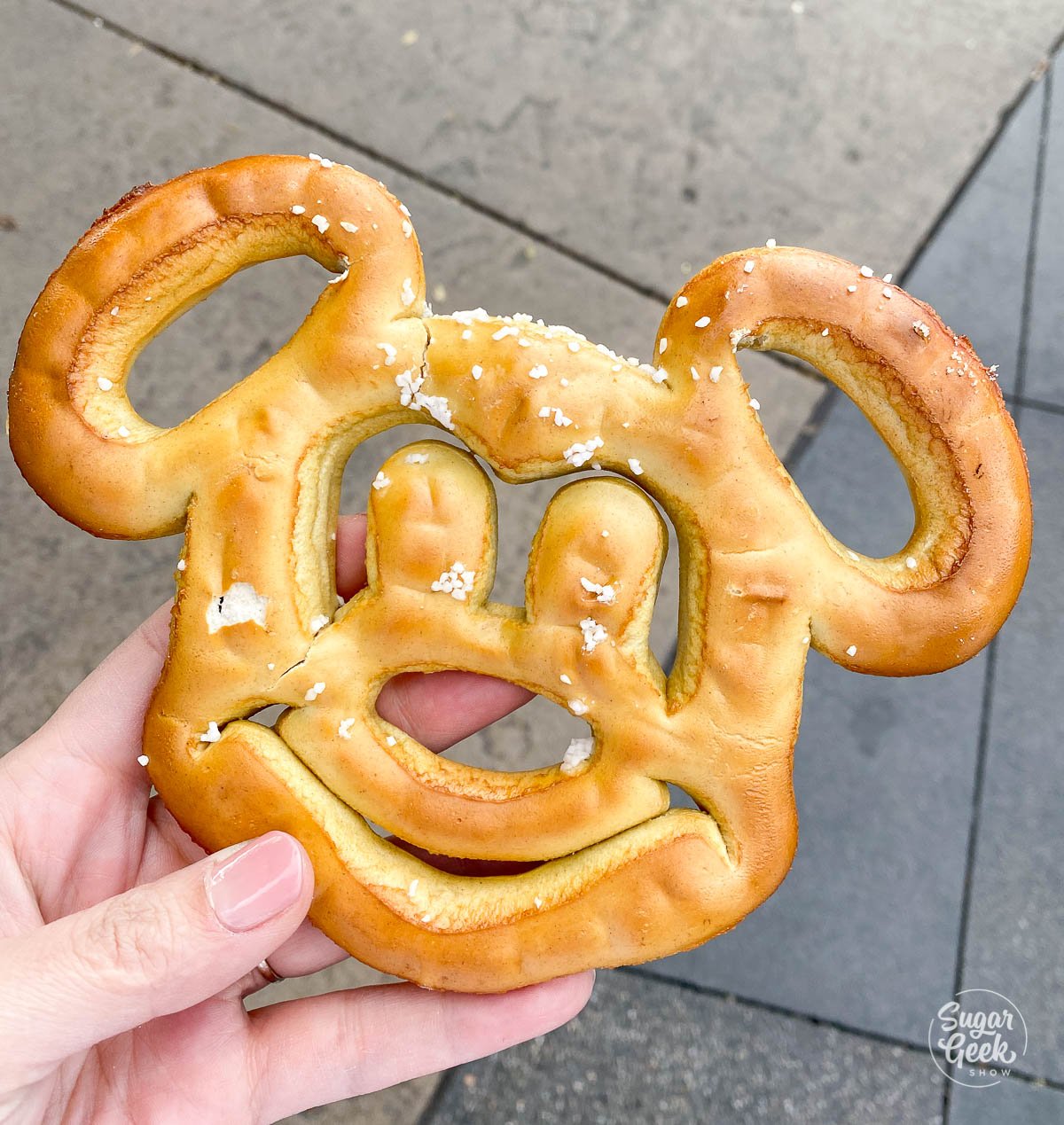 Mickey Shaped Pretzel. Hard, tasteless and the cheese was absolutely disgusting IMO Not everything with a mickey face makes it delicious. Get the giant pretzel from Pym Test Kitchen instead.
Burgers. From literally anywhere. They are always dry dry dry. I got one thinking it would be the safe bet for my kids but they wouldn't even touch it. I got another later in the week for myself and the same thing. Dry and gross. If you're craving protein a monte cristo from Cafe Orleans instead.
Mac and Cheese Bread Bowl. I thought this would be a slam dunk on a cold and rainy day but the mac and cheese was very processed tasting and the sourdough bowl (which was good on its own) did not compliment this carb bomb at all. If you're craving pasta, get the Chicken Fusilli from Alien Pizza Planet.
Chocolate Sauce For Beignets. Totally over powering and takes away from the light and fluffy wonderfulness that is the beignet.
Did I forget any of your favorites Disneyland food favorites? Leave me a comment below!