Chocolate mousse is a super light and decadent treat that can be used for mirror cakes, frozen desserts or just eating with a spoon!
Chocolate mousse is the easiest dessert to make but tastes so amazing! My recipe uses eggs to thicken the mousse and a bit of honey to give it a wonderful depth of flavor. Combined with rich dark chocolate and light and fluffy whipped cream, you have yourself an amazing dessert!
I love using this chocolate mousse recipe for my chocolate heart mirror glaze cake! Such a delicious treat for a special occasion.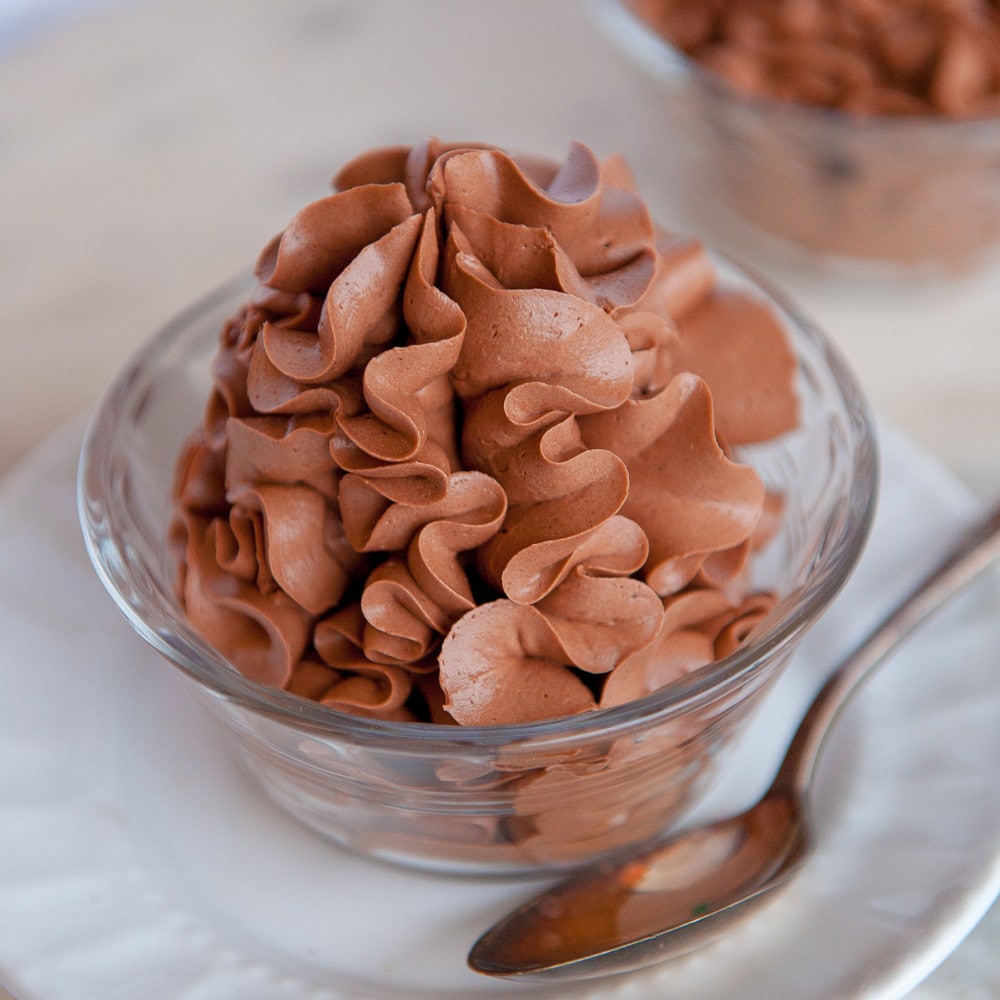 How to make easy chocolate mousse
So before I show you how to make my favorite chocolate mousse recipe in the whole world, I'm going to tell you how to make super FAST and easy chocolate mousse AKA whipped ganache. Like… 10 minutes tops.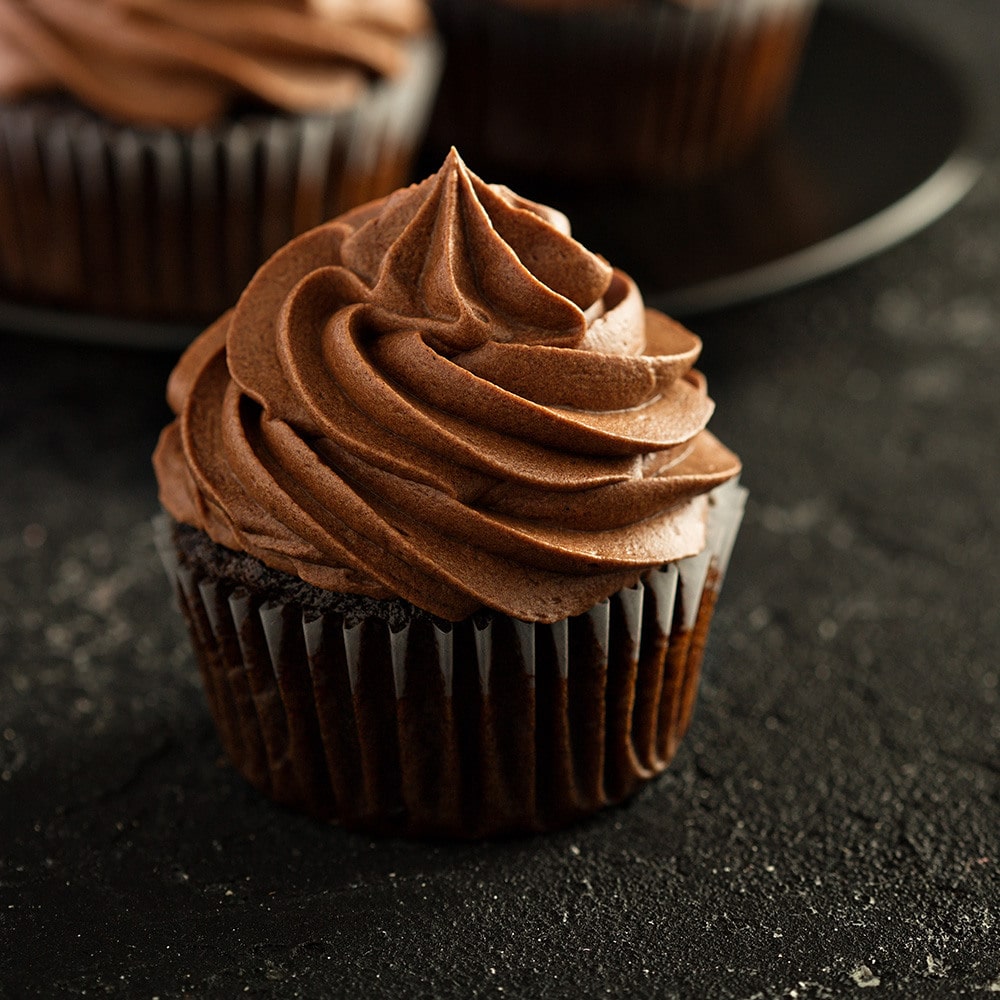 Melt 6 oz of semi-sweet chocolate in a bowl until just barely melted. Stir until completely melted. Heat up 6 oz of heavy cream until just starting to simmer, pour over the melted chocolate and whisk until smooth. Place into the fridge until it cools down. It will still be soft. Once it's firmed up, you can whisk it up with your whisk attachment until it's fluffy and light or whisk by hand. Voila! Super easy mock mousse
You can use this type of mousse to fill your cakes or frost cupcakes and it tastes so yummy!
How to make chocolate mousse with cocoa powder
So let's say you for some crazy reason don't have any chocolate on hand (you heathen) and you only have cocoa powder. You can still make a delicious chocolate mousse!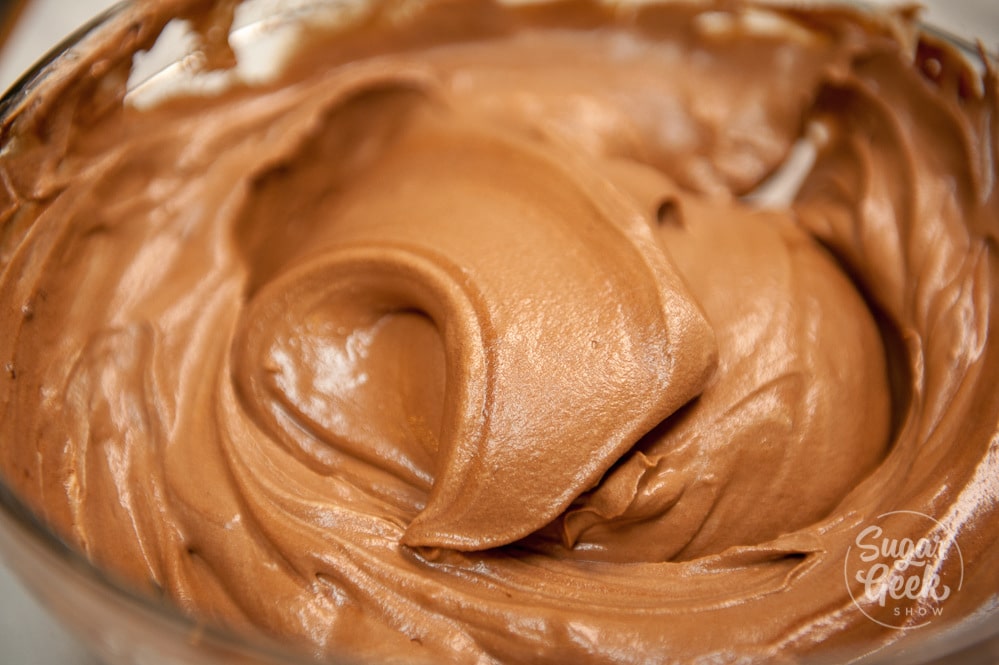 In a separate heat proof bowl, melt down 1/2 oz butter, 1 Tbsp powdered sugar 5 Tbsp heavy cream and 1/2 cup cocoa powder over a double boiler until smooth. Pour into a separate bowl and let cool in the fridge 15 minutes.
Whisk up 1/4 cup (2 oz) of heavy whipping cream to soft peaks.
Fold the whipped cream into the cooled chocolate mixture and enjoy!
How to make chocolate mousse with eggs
A true mousse uses eggs to thicken the mixture and makes it really rich and tasty. I love this particular mousse recipe because the honey helps "cook" the eggs and makes the process go a lot faster.
Place your chocolate in a heat proof bowl over a pot of simmer water (about and inch of water) and stir until it's barely melted and set aside.

Place eggs in a heat proof mixing bowl.
Add your honey in a small sauce pan and bring to a simmer. We use pure local and organic honey for a rich and full bodied flavor! The better the honey, the better the taste!

Add a a small amount of the honey to your eggs and whisk to combine. Then add in the rest of the honey and whisk until the eggs thicken.

Add in your melted chocolate and rum and whisk to combine

Whip your whipped cream to soft but firm peaks
Fold gently into your chocolate mixture

Your chocolate mousse is now ready to use in your molds for mirror cakes, frozen desserts or other treats!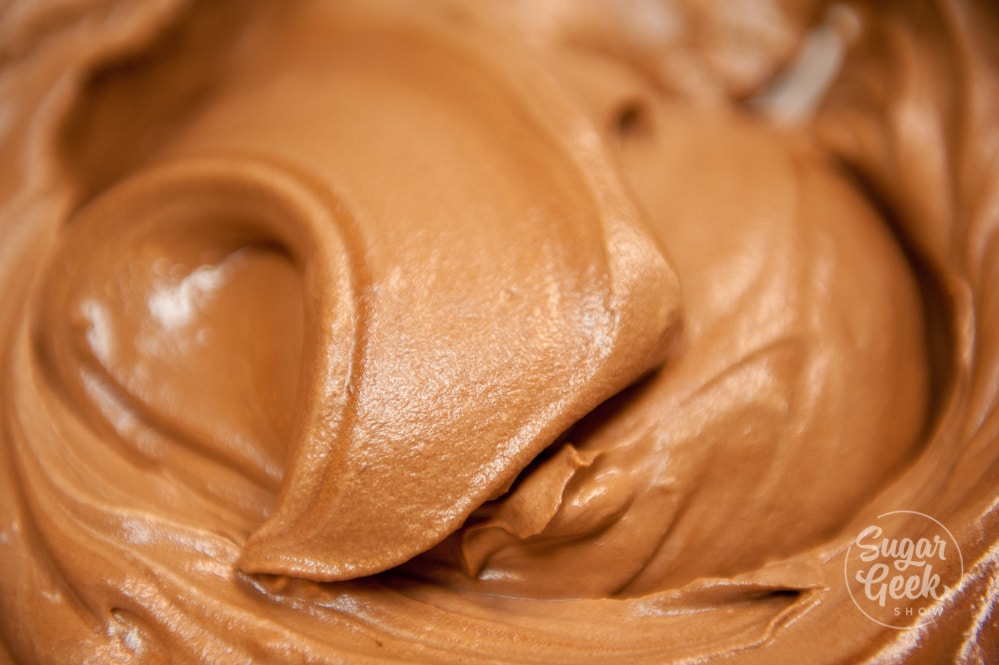 To me this is the BEST chocolate mousse recipe because of the honey! It really makes it taste amazing and super decadent. Serve this mousse a cup with some fresh berries and OMG it's to die for.
Elizabeth J Marek
Ingredients
Chocolate Mousse Recipe
6

oz

dark chocolate

3

oz

honey

2

large

egg yolks

1

tsp

dark rum

optional

11

oz

heavy cream
Instructions
Place your chocolate in a heat proof bowl over a pot of simmering water to melt.

Bring your honey just to a boil and remove from the heat

Place your egg yolks into a large heat proof bowl. Add 1/3 of your hot honey and whisk until smooth. Then add in the rest of your honey and whisk until egg yolks are thickened

Add your egg mixture to the melted chocolate and whisk to combine

Whip up your heavy cream to soft peaks and gently fold into your chocolate base until no streaks are present

Pour into molds and freeze or into cups and enjoy with fresh fruits and berries as a desert
Nutrition Facts
Elizabeth J Marek
Amount Per Serving (5 oz)
Calories 105
Calories from Fat 81
% Daily Value*
Total Fat 9g 14%
Cholesterol 38mg 13%
Sodium 8mg 0%
Potassium 70mg 2%
Total Carbohydrates 4g 1%
Protein 1g 2%
* Percent Daily Values are based on a 2000 calorie diet.
January 14, 2019