28 Awesome Gifts For Bakers
If you're reading this, you might know an amazing baker. Maybe they're your best friend, maybe you're married to them. Maybe it's your neighbor that brings you all her leftover cookies. Whoever the baker is in your life, you can bet they will absolutely FLIP for any of these amazing gifts for bakers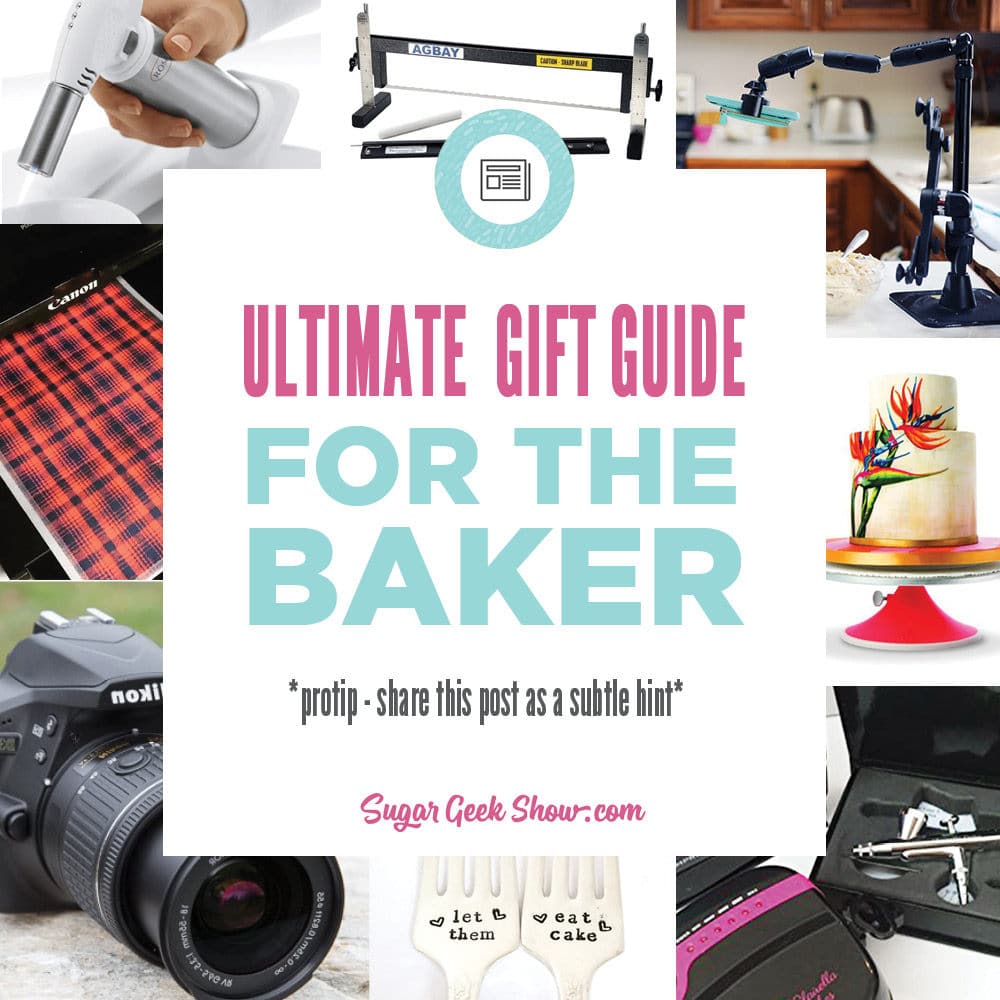 Now this isn't just some random list of gifts put together for the sake of selling, no sir! I polled my followers and listened to what THEY want the most for the holidays as well as throwing in a few finds that I think any baker would love. So you know these gifts for bakers will be spot on!
*Full disclosure, there are affiliate links in this post. This doesn't cost you anything but I may make a few bucks from the post.
Gifts For Bakers Under $25
You don't have to spend a fortune to get the perfect gift for bakers! Here are my top choices for gifts for bakers under $25
One of the first things a baker needs are some really good cake pans! If you're in need of a beginners gift for bakers that they will absolutely LOVE, you can't go wrong with a set of professional cake pans. I love my Fat Daddio cake pans but another popular brand is Magic Line.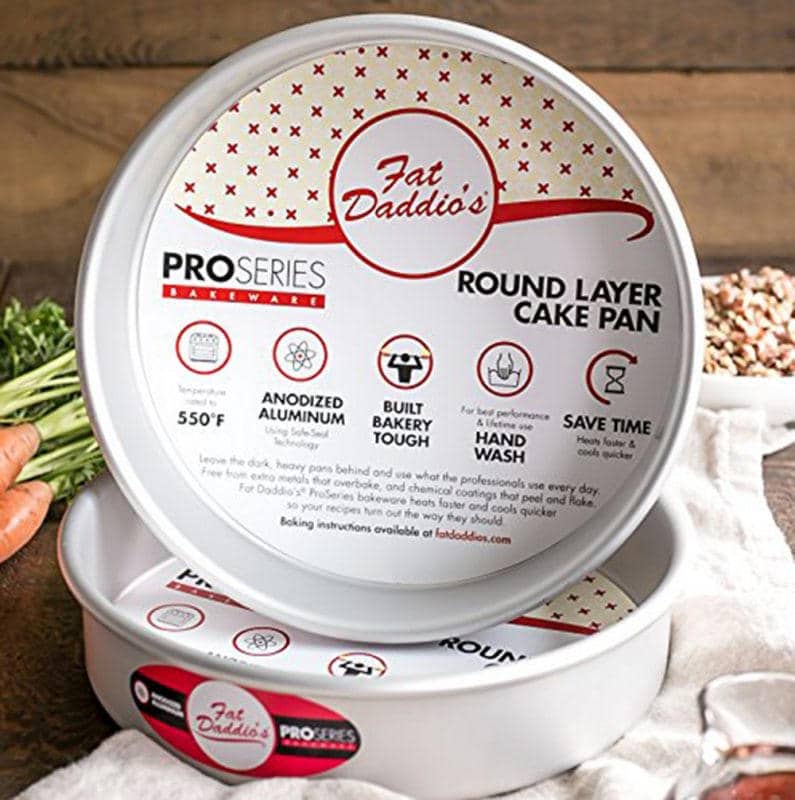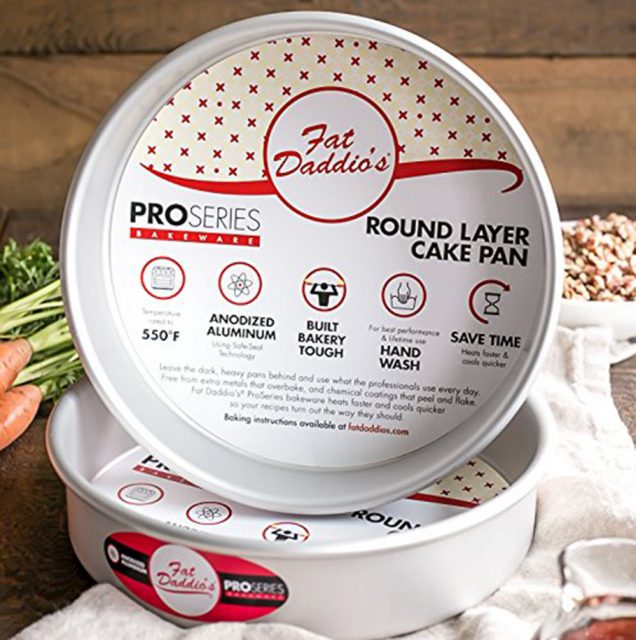 Every baker needs a set of clear glass bowls for mise en place (everything in it's place). Mise en place is when you get all your ingredients together in bowls before you start baking so that you don't forget any important steps. Plus it makes food videography look so much cleaner and you can stop wondering where your cereal bowls have gone.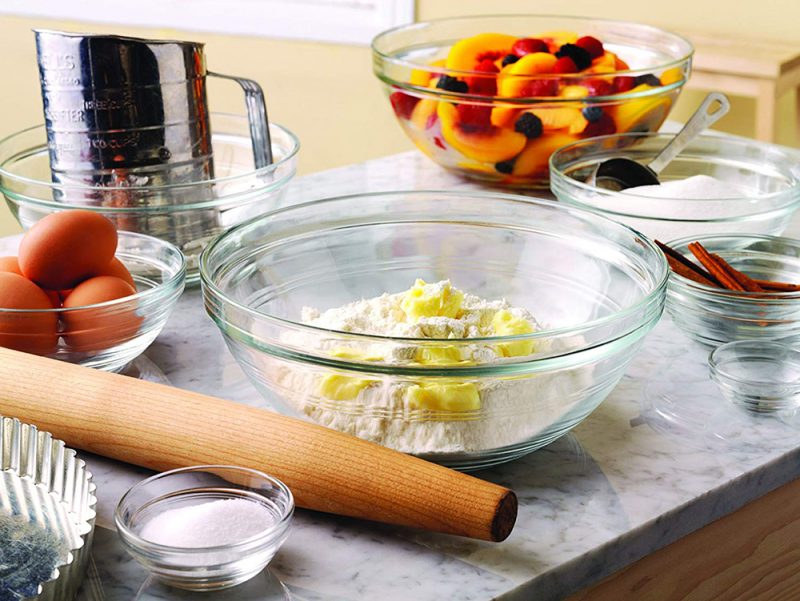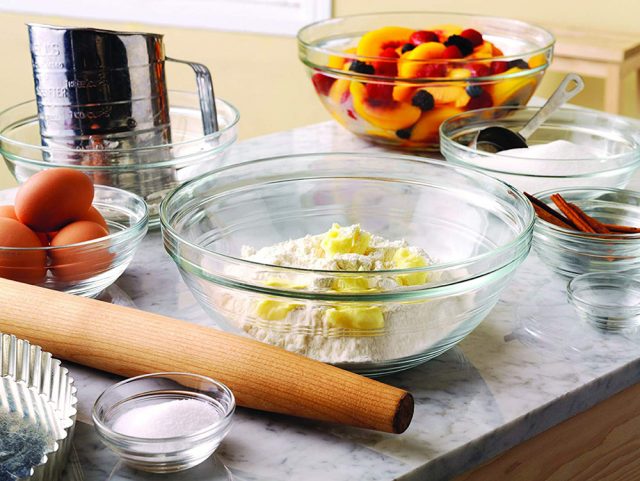 If the baker in your life is a huge Sugar Geek Show fan (which I hope they are) then they are probably familiar with my famous tiny rolling pin. People ask me ALL THE TIME where I got mine! In all honesty, I don't even remember. I've had it for so long but recently I found the same one on Amazon! Don't ask me why I love my tiny red rolling pin, I just do.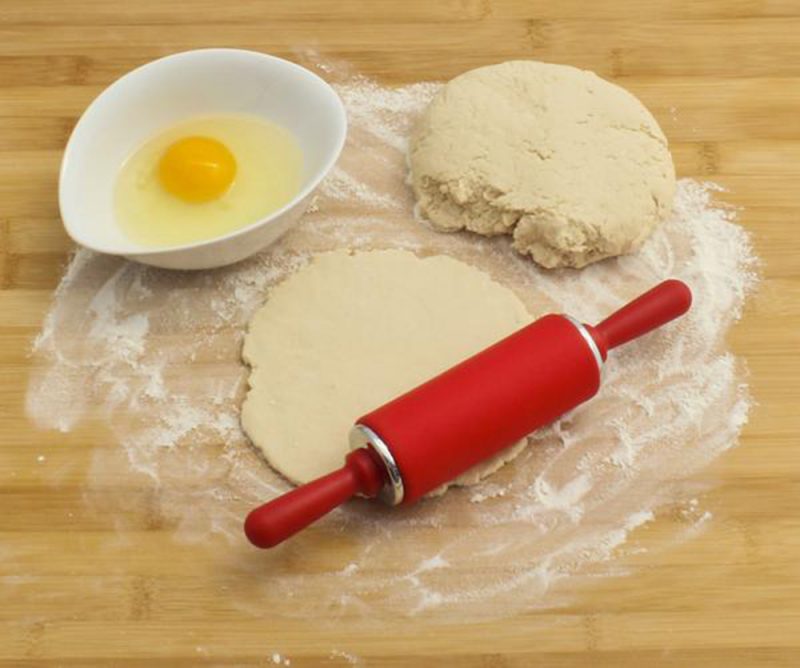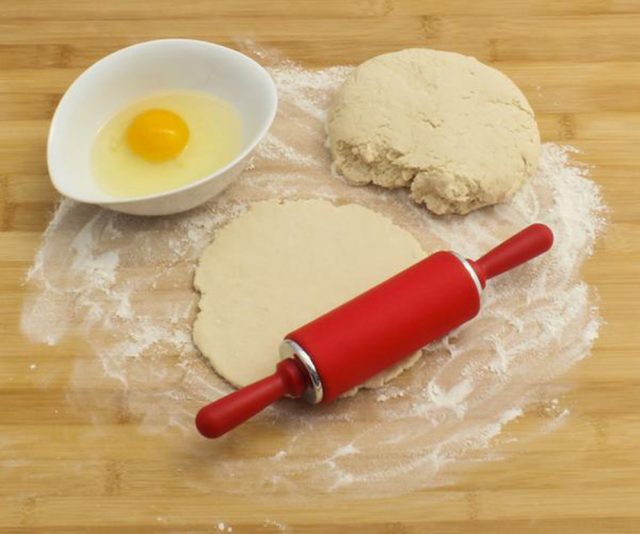 Every good baker needs to know how to temper chocolate and unless you have a chocolate tempering machine, it can get a little tricky (and messy). Luckily I discovered this awesome spatula that has a thermometer inside so you can easily keep track of the temperature of your chocolate while tempering.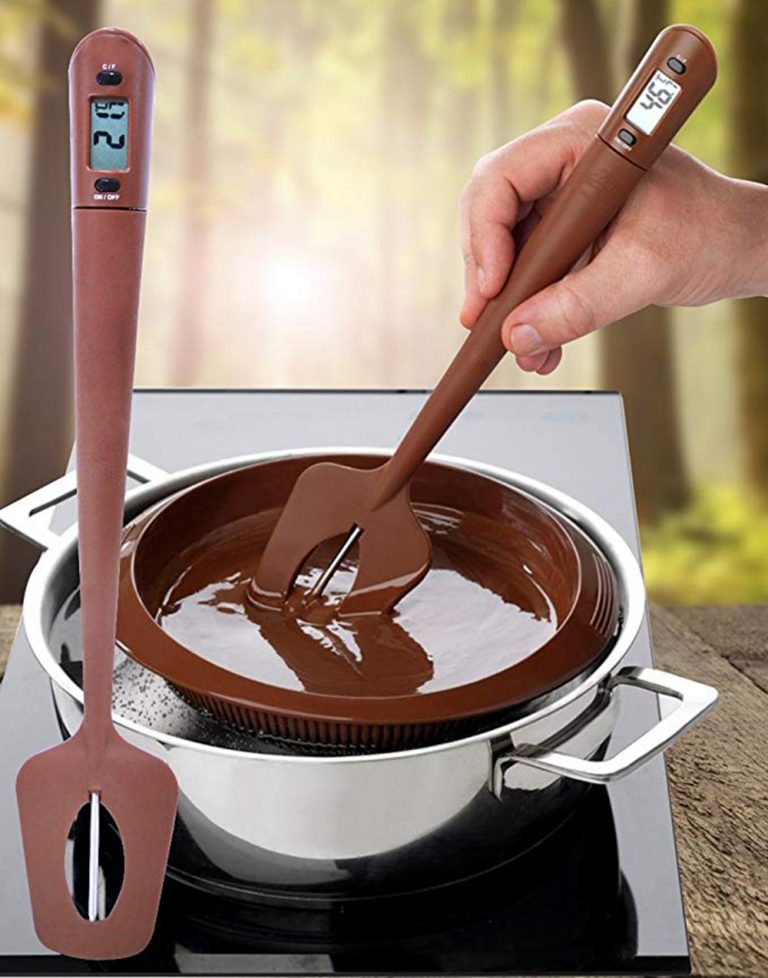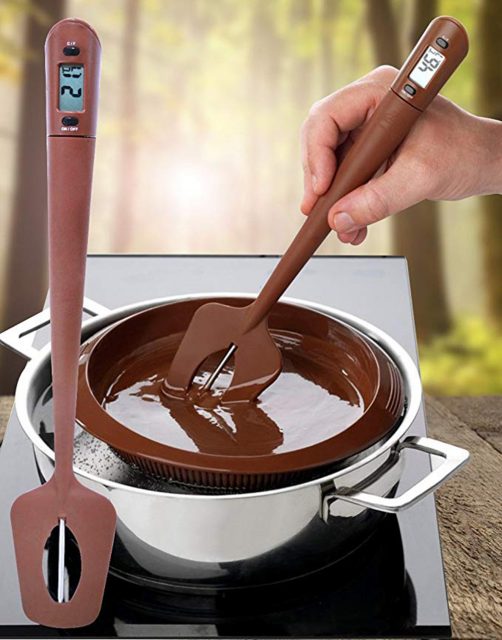 Ok so maybe it's just me but I LOVE tiny foods!! There is just something so cute about it! I have a pair of donut earrings and I always get compliments on them. Now I just need this necklace...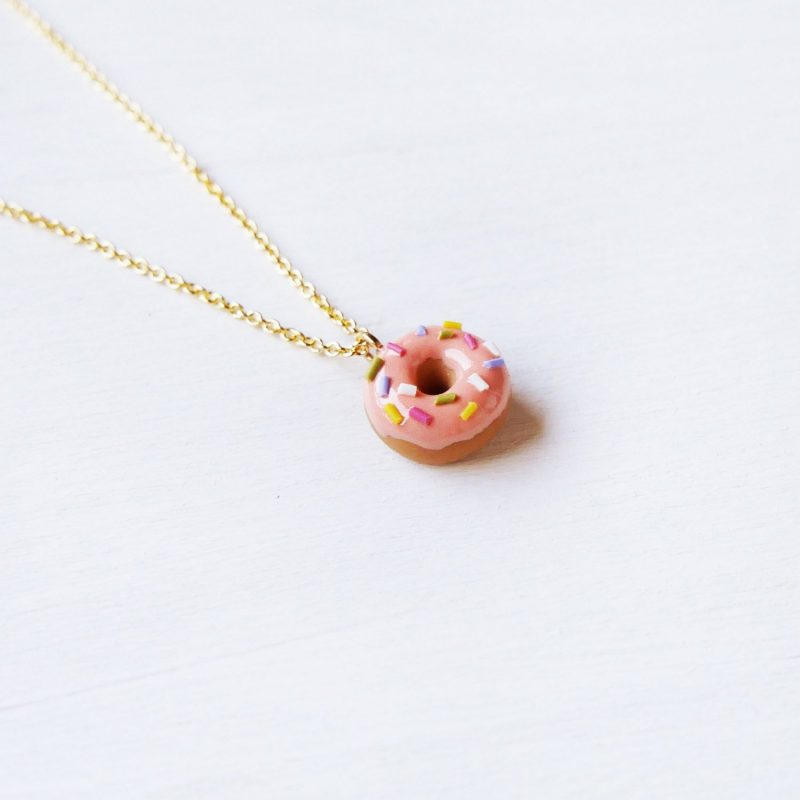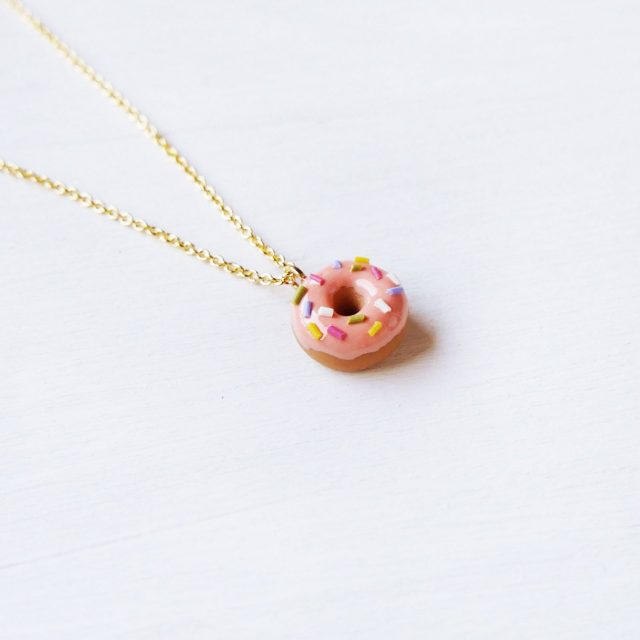 Christina Tosi is pretty much the baker's version of Madonna. She's one badass chick who's super talented! I've tried many of her recipes and they always please the crowds! If you want to get a gift for a baker that loves to try new recipes, this is a great gift! Just make sure they haven't already bought it for themselves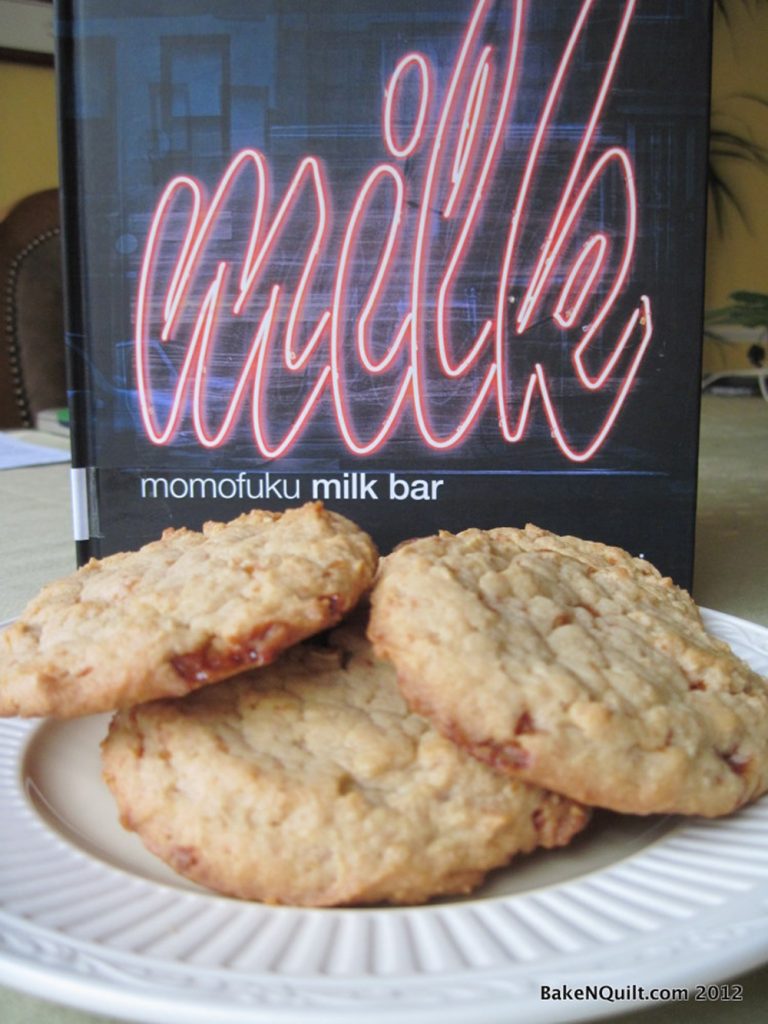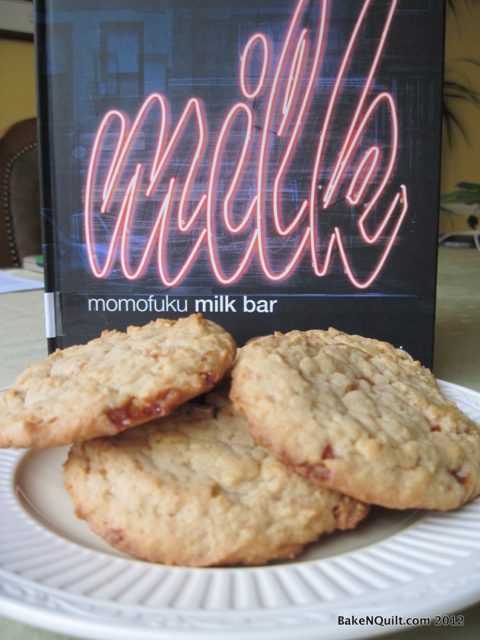 Who wouldn't want this chic utensil set? Rose gold is a very popular color right now and pretty much goes with everything. *adds utensils to shopping cart*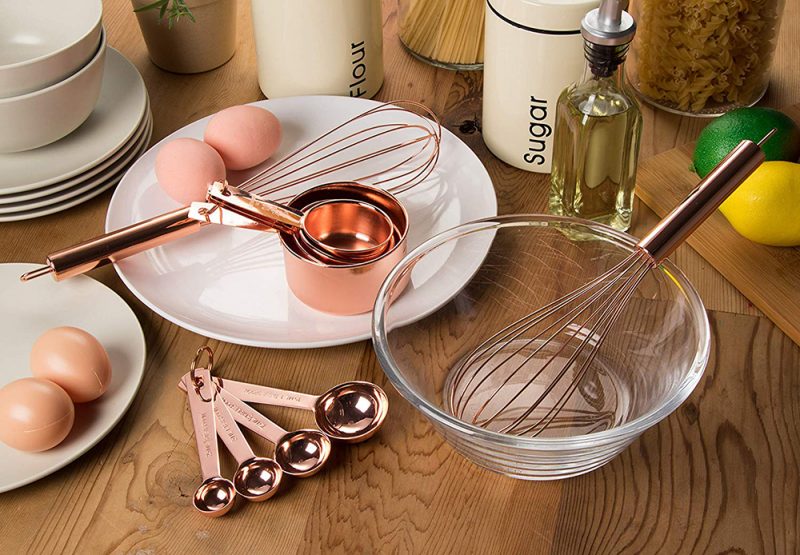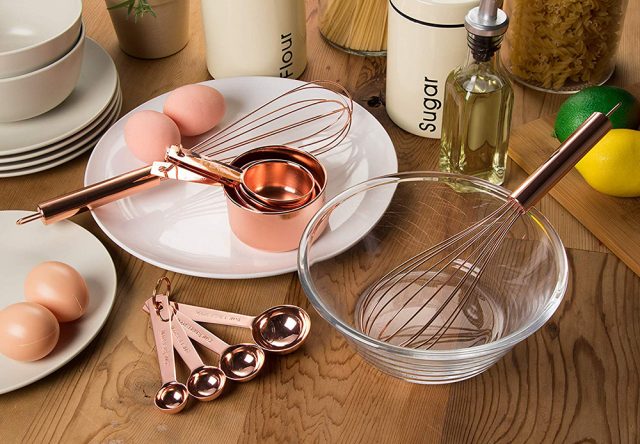 Gifts for bakers from $25-$50
Don't have a lot of cash but want to impress? Don't worry, we've got you covered! Any baker would love to have these gifts make a sudden appearance in the kitchen.
If you want to bake from scratch and you want to do it well, you simple must have a kitchen scale (that almost rhymes). Seriously though, this is the scale I use in all my recipes and I lurve it soooo much.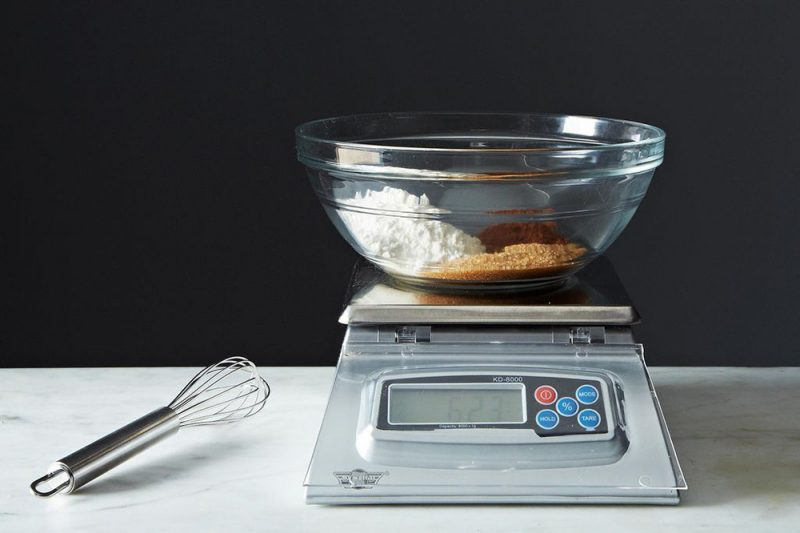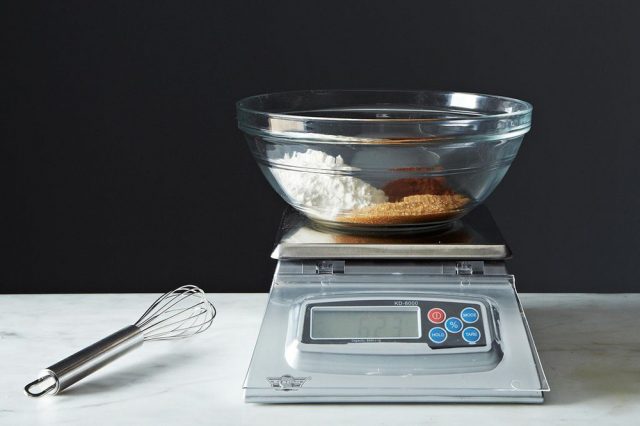 Speaking of baking, my favorite cake author of all time, Rose Levy Beranbaum (author of the best cake book ever, The Cake Bible) has come out with a new book all about teaching you how to bake and the fundamentals of baking. If that's not a book for a baker I don't know what is.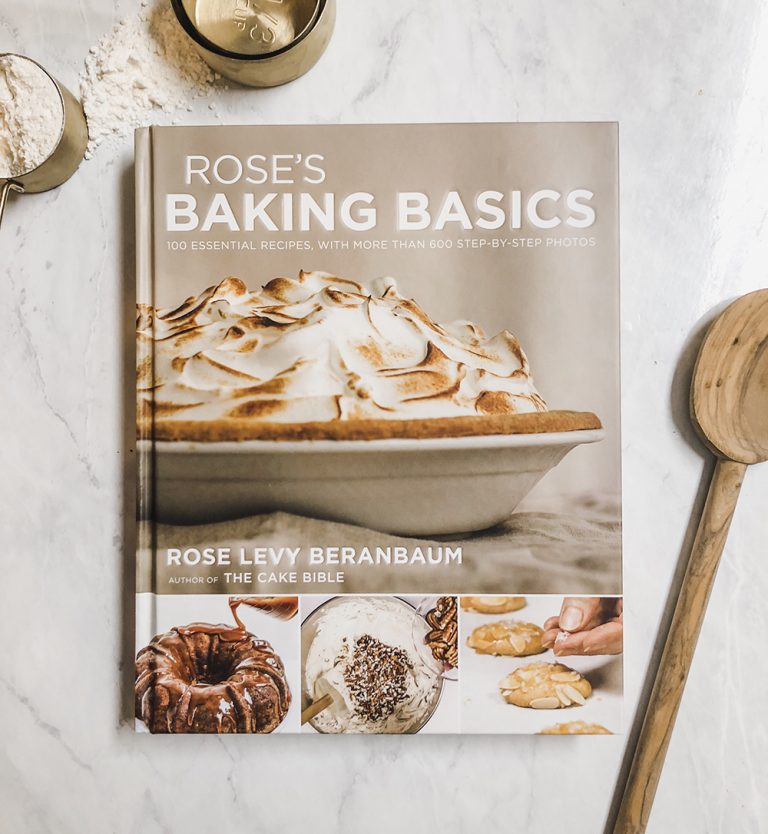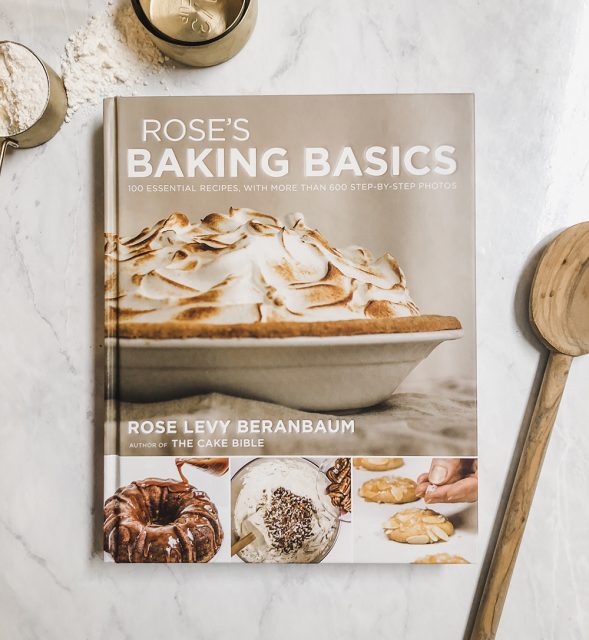 Good food coloring is hard to find. Toss that watery junk you buy from the grocery store and get the good stuff!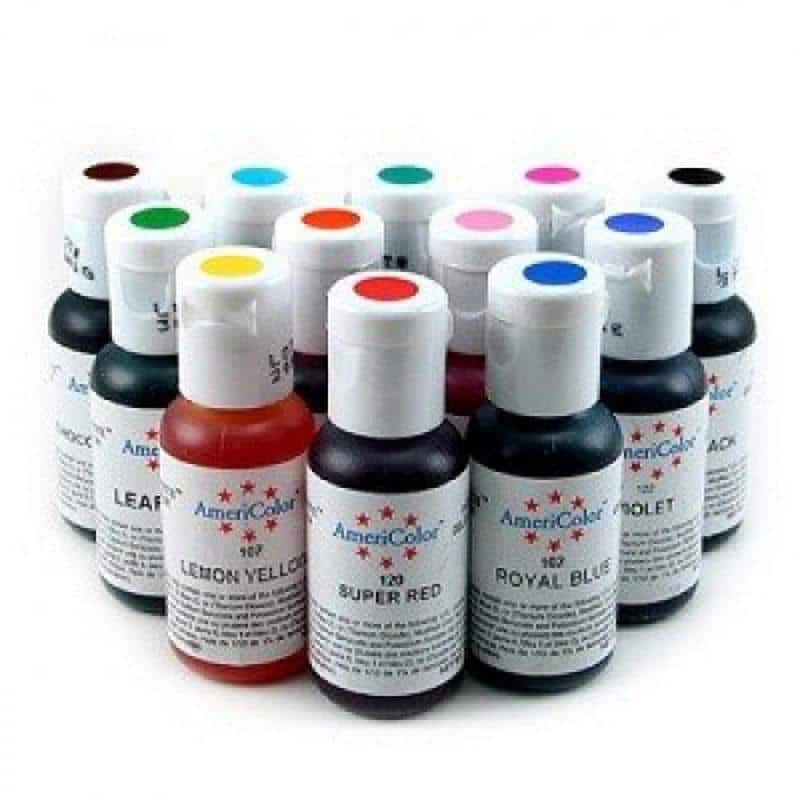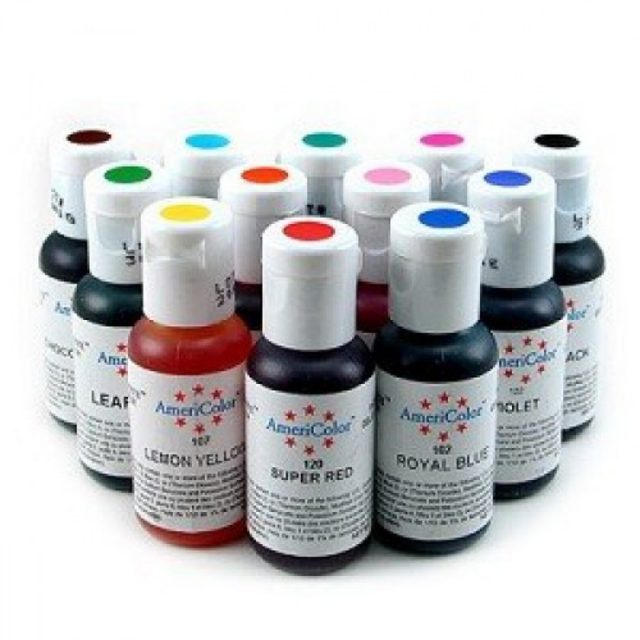 Nothing will help a bakers business grow faster than professional looking photos! This simple white vinyl backdrop is what I use to take clean looking photos of my cakes.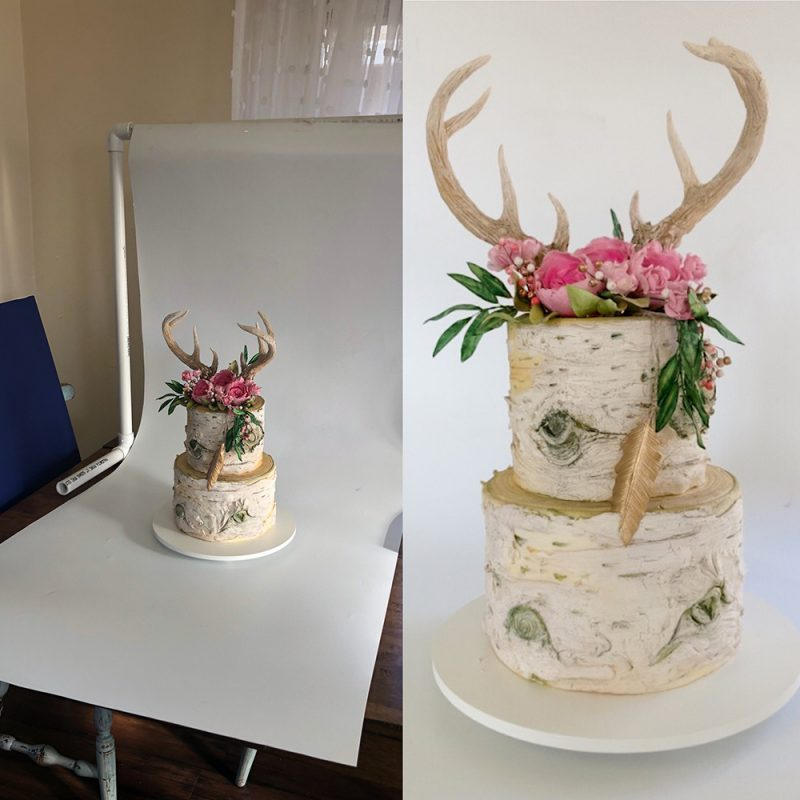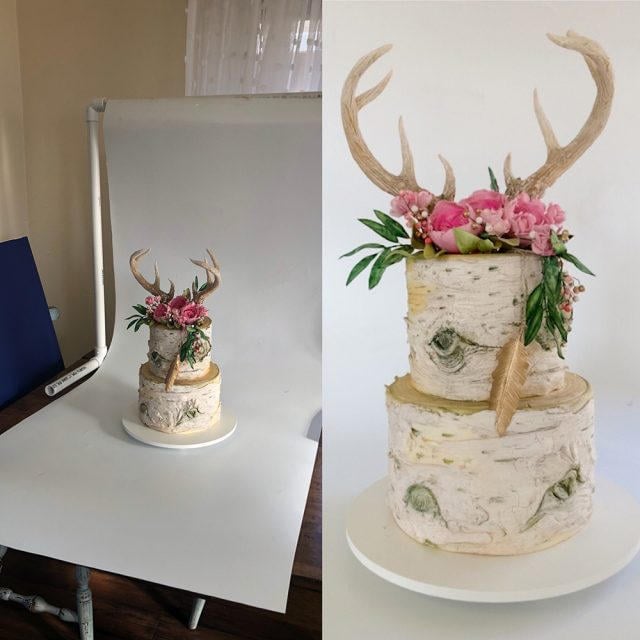 You wouldn't believe how often one needs to set things on fire (on purpose) for cake decorating! This kitchen torch runs on butane (same thing as a lighter) has an easy on/off valve and is perfect for all the torching things.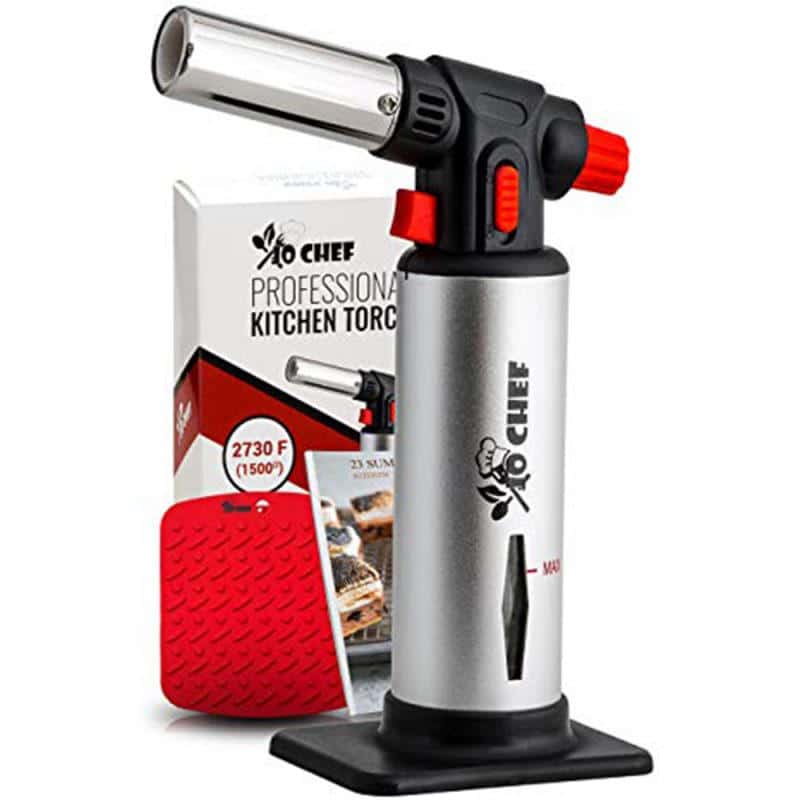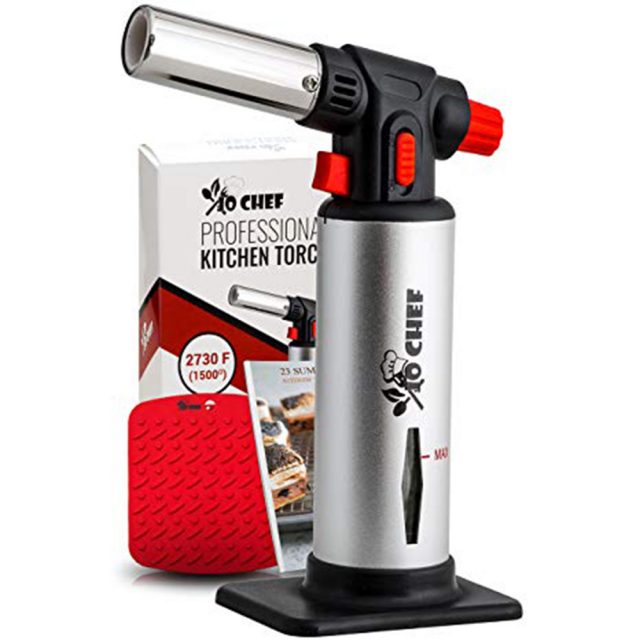 If you ever make a cake over 10" then you definitely need this turntable expander! It turns your 12" turntable into 20" and is big enough to support a sheet cake! I could not live without mine.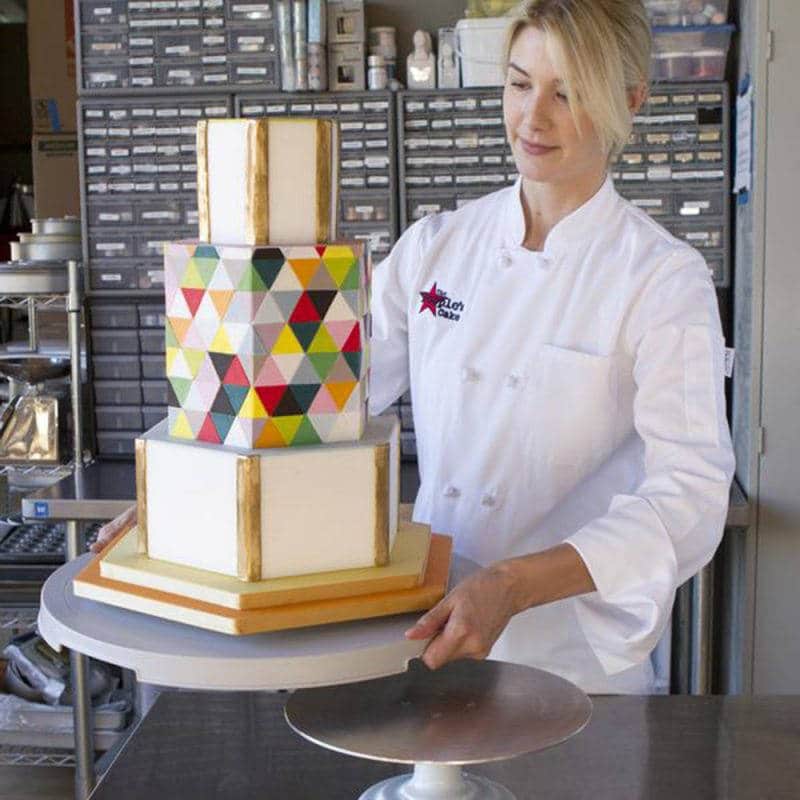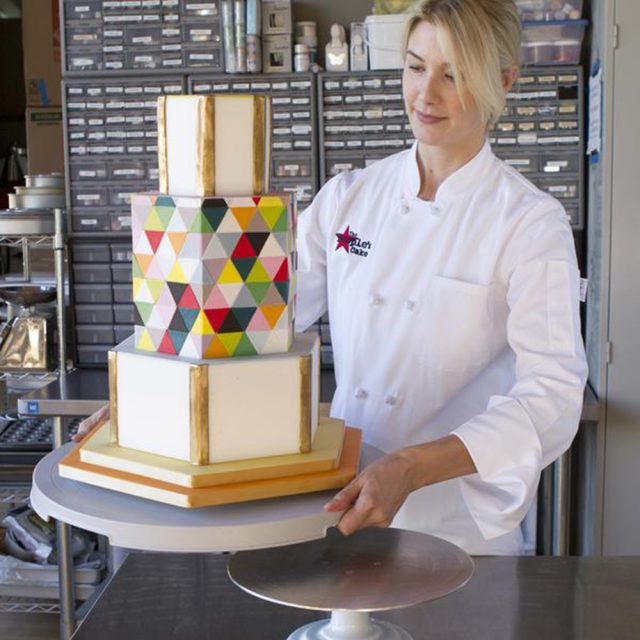 Crystal cakes and geode cakes are still super on trend and it looks like it's going to stay that way. These crystal molds are perfect for making beautiful crystals out of sugar!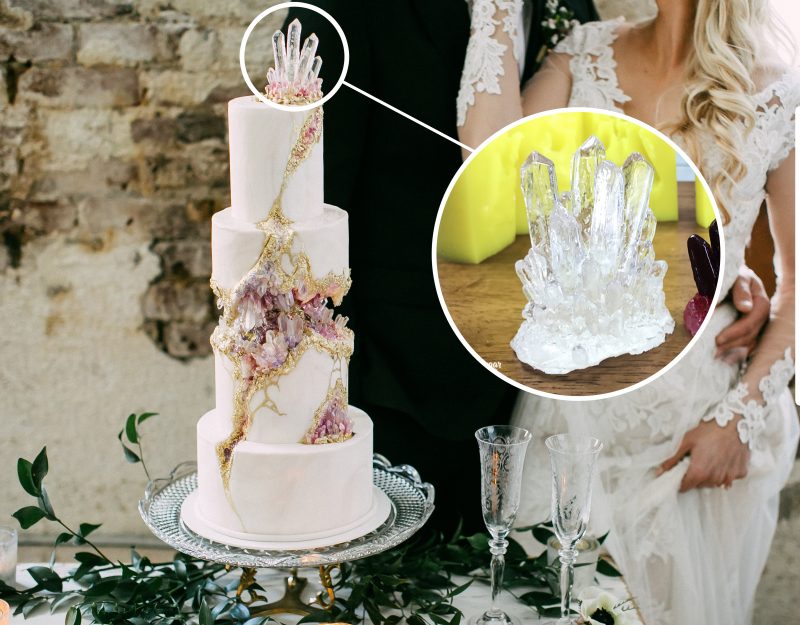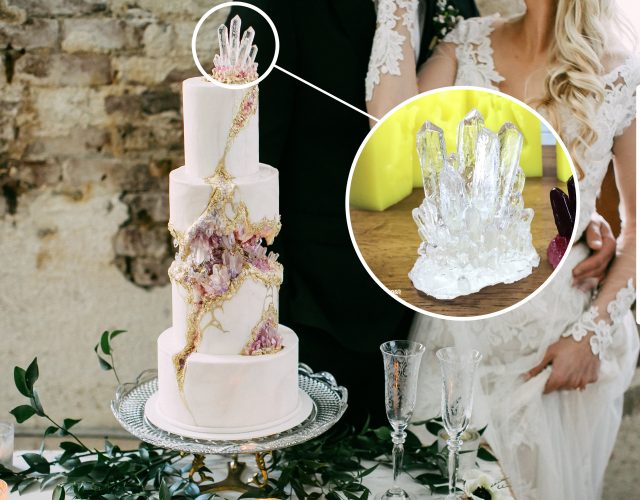 Speaking of isomalt, this kit just came out for the budding sugar artist! Everything you need including isomalt, torch, gloves, mat and bowl so you can start whipping up some amazing isomalt sculptures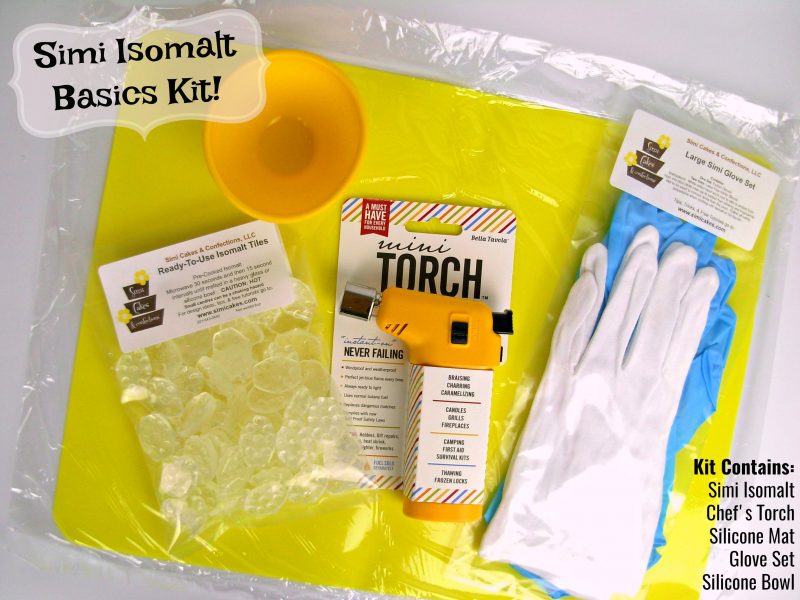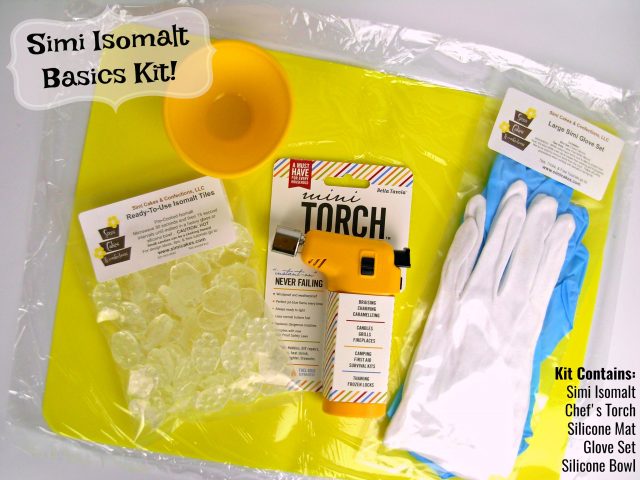 This chocolate skull mold was designed for the sculptor! Everything you need to cast a chocolate skull, make realistic sugar eyes and sculpt an anatomically correct face for your bust cakes. Check out the bust cake tutorial for more info on sculpting realistic cakes.
Edible metallic paints are all the rage right now in cake decorating but totally edible can be hard to find! This metallic paint palette is soooo pretty (and edible) I might just use it for my face instead of the cakes.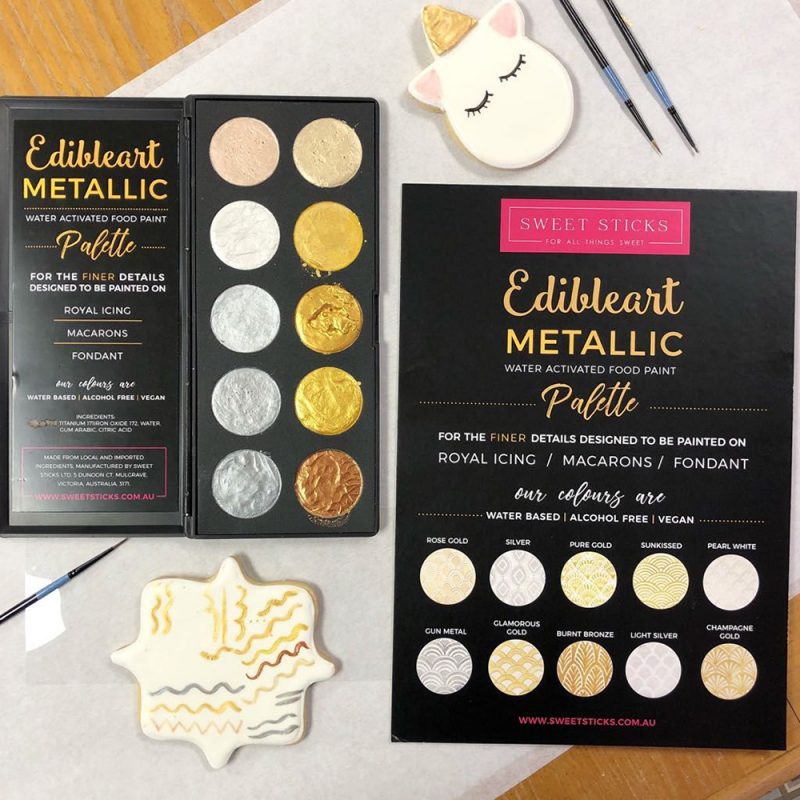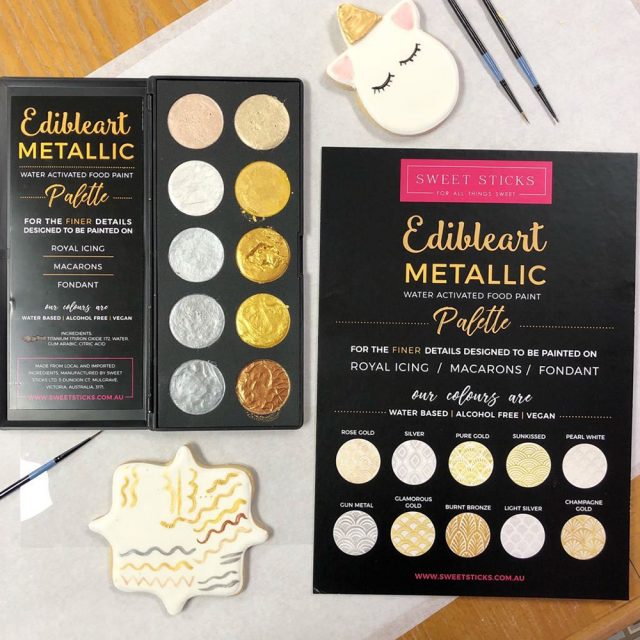 Does the (lady) baker in your life inspire you and those around her? Why not get her a hoodie that's comfy and cozy to wear on those cold caking nights. Then we can be twinsies.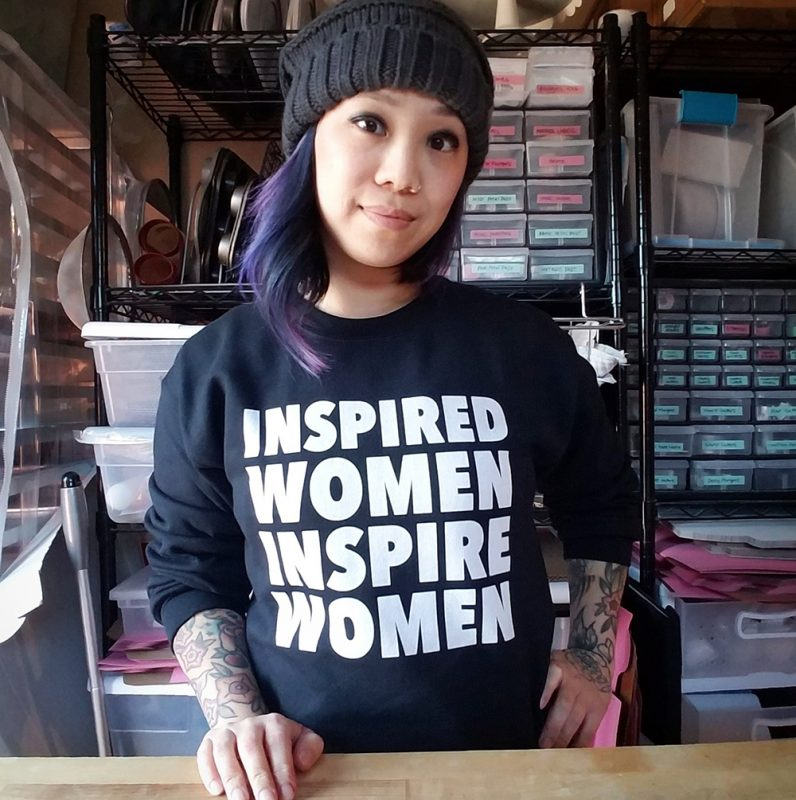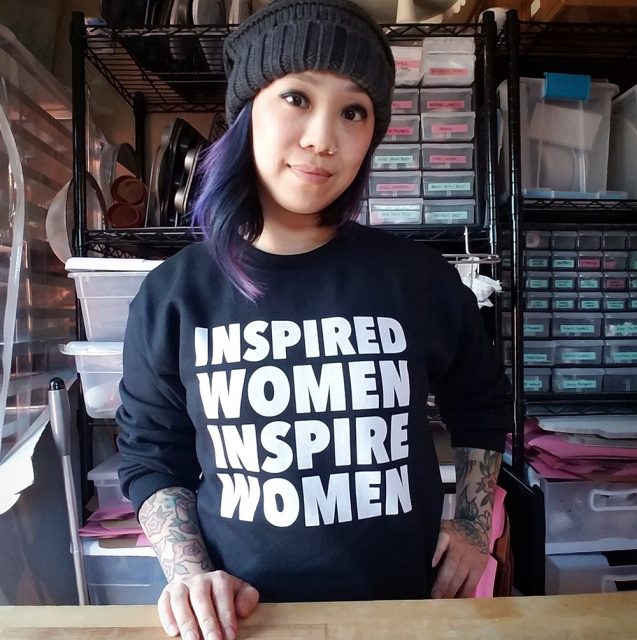 I love this cake fork! The perfect gift for bakers! Or ya know, people who like cake (everyone). Personalize the fork with fun sayings like "my slice" or "piece of cake" or even the business name so you can use it for client tastings!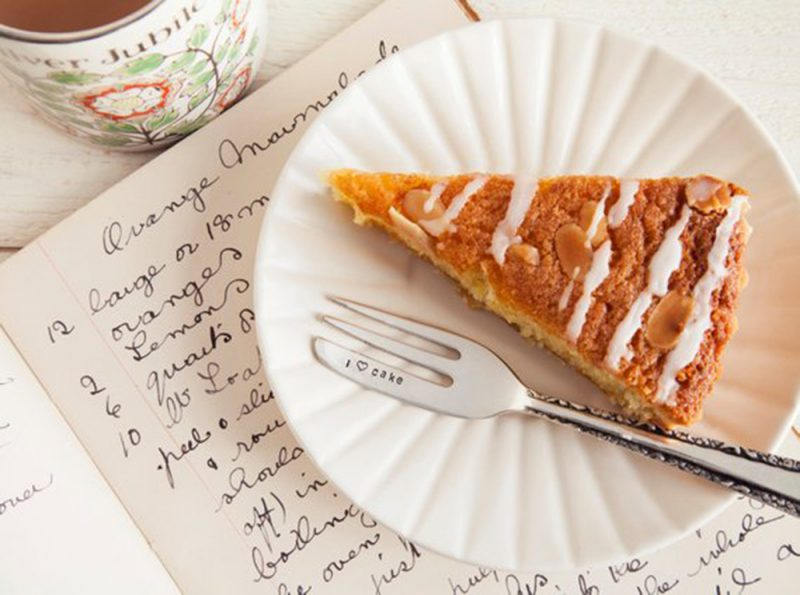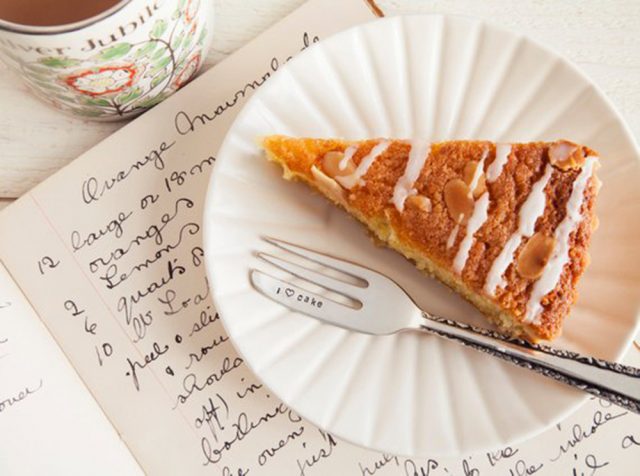 Gifts For Bakers $50+
Ready to really impress? These gifts for bakers are definitely on the "someday I'll buy this for myself but I'll feel really guilty if I do". Some of these are tools a baker really needs for their business or maybe it's just something they really want but would never buy. Bakersguilt is a real thing ya'll. Buy it for them.
Does the baker in your life love to make sugar flowers? Do they have a hand held pasta machine because "it's fine" and "get's the job done". Well let me tell you from experience, hand-rolling hundreds of gumpaste petals sucks. I could not live without my pasta machine attachment. Making sugar flowers already takes too much time, make their life easier with this gift.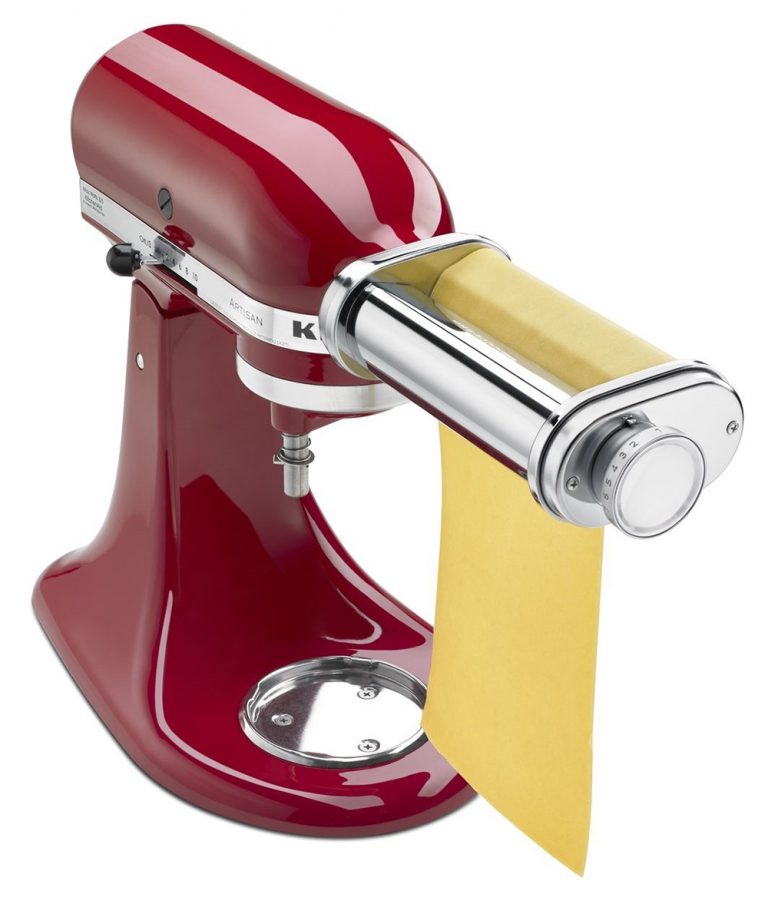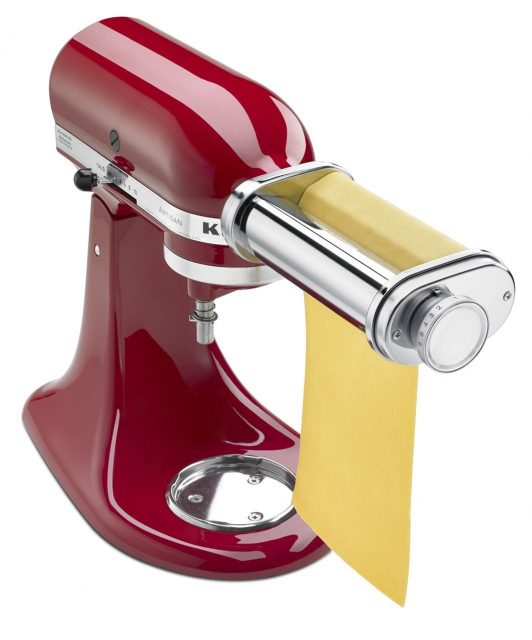 A really quality turntable is invaluable to bakers and cake decorators! I love this turntable from Innovative Sugar Works because it's not too heavy and has a knob on the side so I can lock the wheel when I'm decorating and it's easy to clean. It also goes perfectly with that turntable expander *hint hint*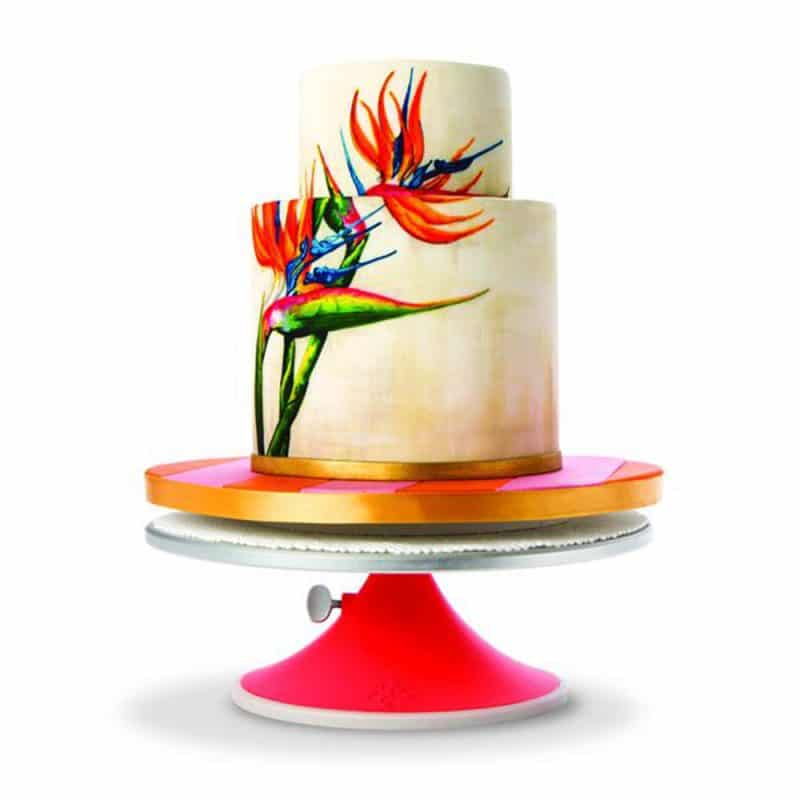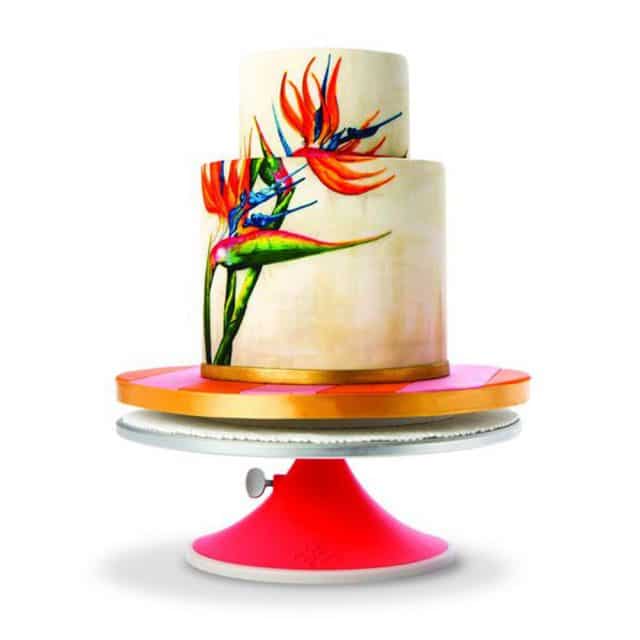 If you're not a baker, you probably have no idea what this is but trust me, every baker needs one! This Arkon Mount is for holding your phone while you bake... anything really! You can record yourself hands-free while you bake, decorate or demo a technique. Video is the #1 driver of traffic and super important for advertising and social media. You can also use my special promo code "SUGARGEEK" at checkout to get 20% off your purchase!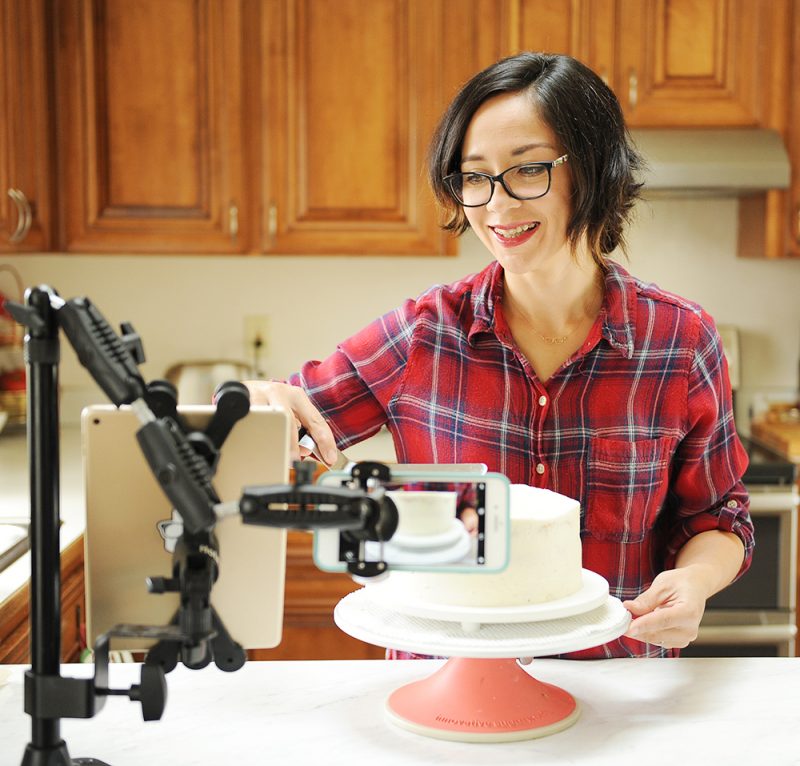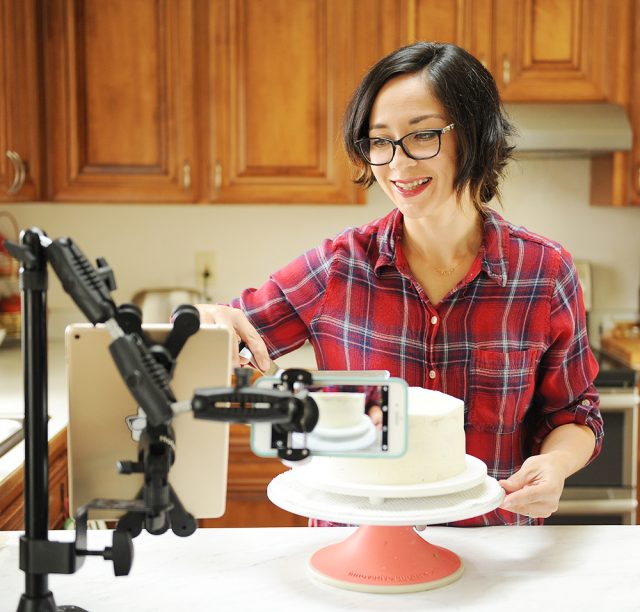 23 Spa Day - $Depends On Your Location
When we polled our followers for what gift they really want for Christmas, "massage" was #1 on the list. Pretty crazy huh? It makes sense though, bakers spend a lot of time on their feet hunched over a table decorating cakes for other people and usually putting themselves last. Why not give them something they would never take the time to give themselves. Just do a quick search for "spa day" near you and book it! Or better yet, ask their best friend to recommend a place and get them a package deal so they can have a friend spa day.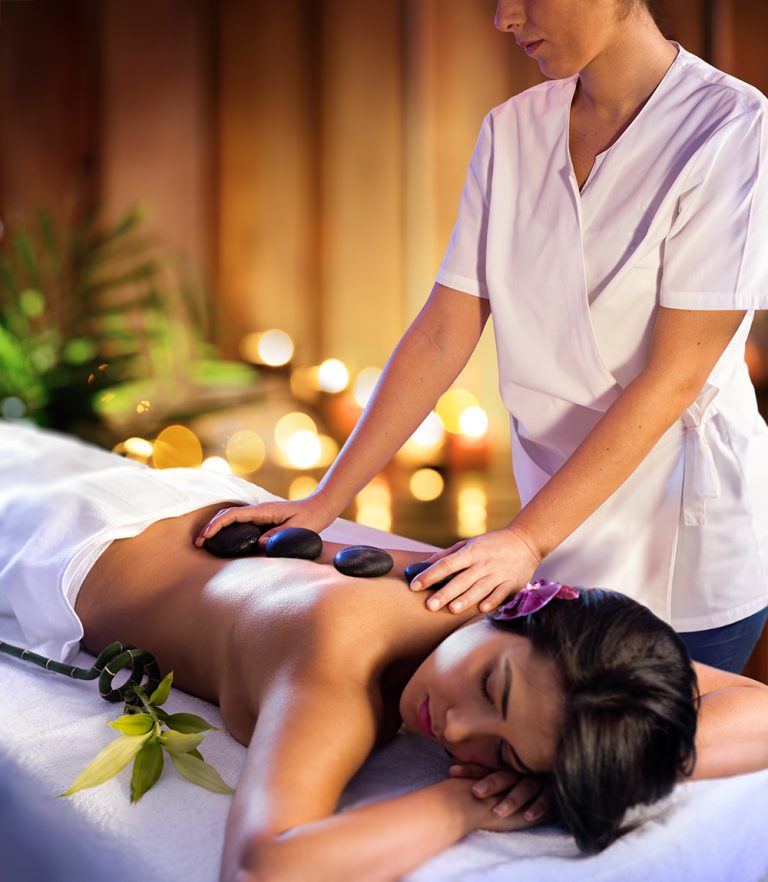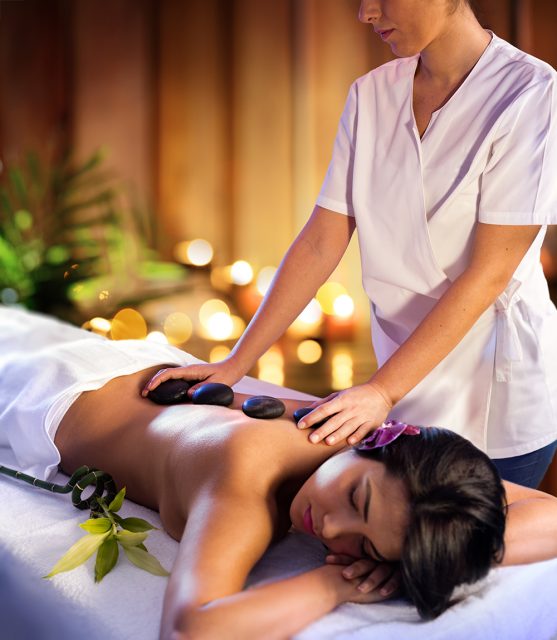 The #1 tool I get asked about the most is "what airbrush do you recommend". I 100% stand behind the Clairella Cakes Airbrush. It's designed by a cake decorator and is so simple to use. There are multiple settings for how powerful of an airflow you need. The greatest airbrush for beginners or for a travel airbrush.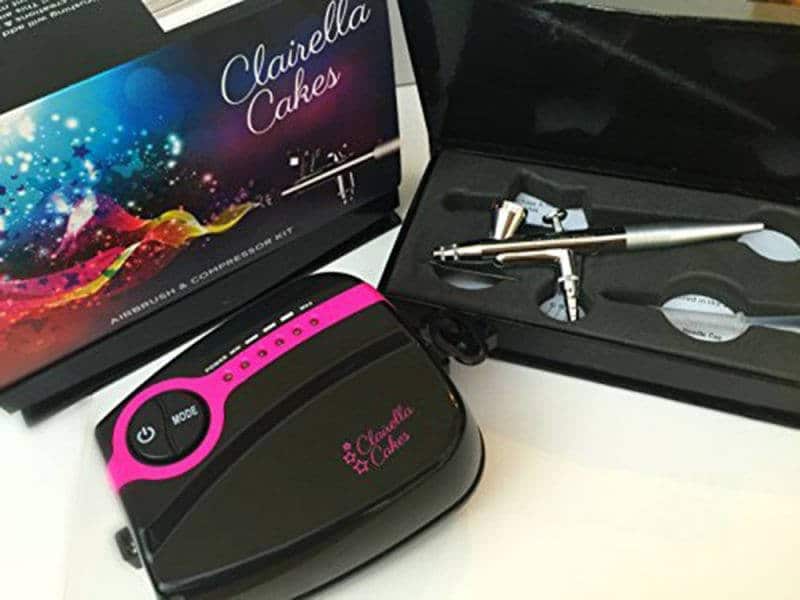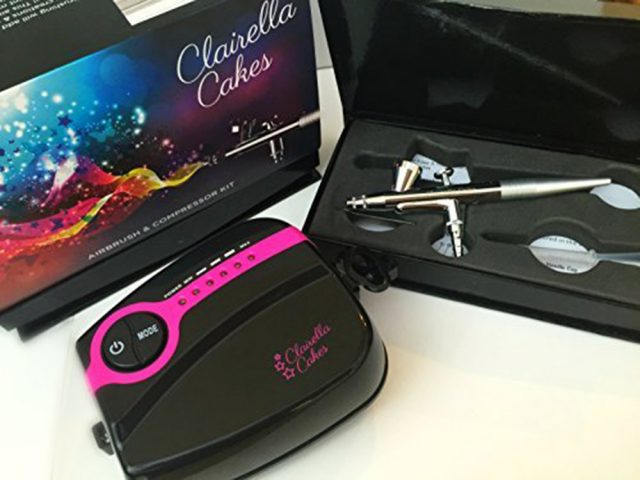 This is definitely one of those gifts that every baker really wants and needs but will put off buying for themselves! A cake safe is an amazing transportation box for delivering cakes without the risk of them falling over. I even traveled all the way across the country with a competition cake in my cake safe, checked it onto a plane and it arrived perfectly! Definitely worth the investment.
Even better, here's a code that's valid until 12/25/18. It's HOLIDAY2018 for 10% off orders over $25, and surprise free gifts will be added to the orders that use the code!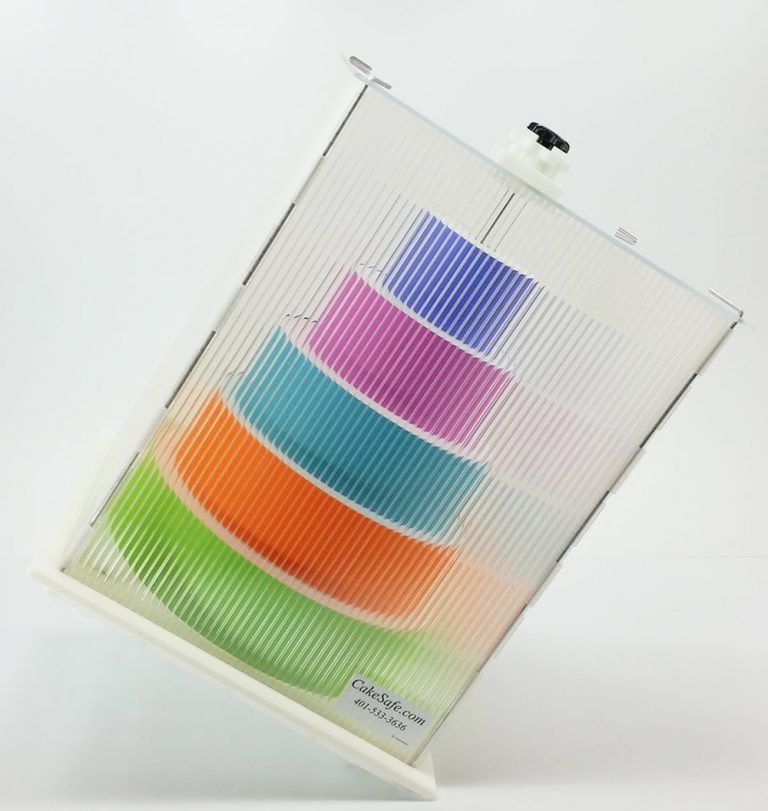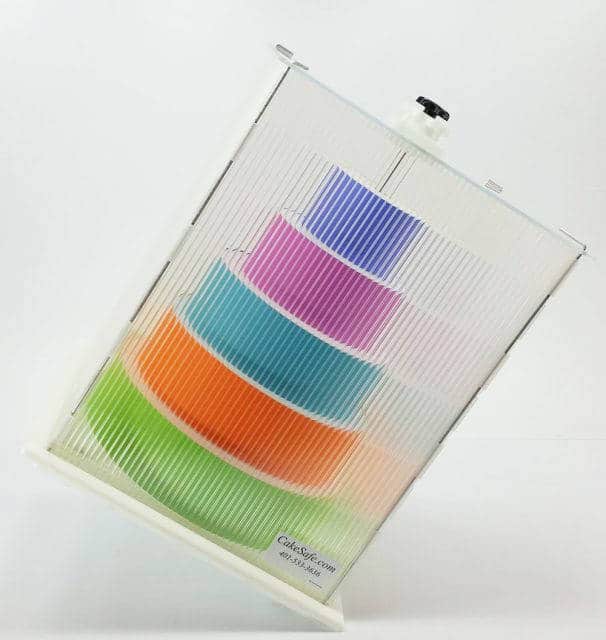 26 Camera and 50 mm Lens - $499.99
I get asked a lot, what is the best camera to buy for cake photography? The answer is not specific but will hopefully be enough information for you to find the best deal. I prefer Nikon for photography and you want to get a lens that is a 50mm f/1.8 lens. This low number on the f-stop means the background will be blurry and will look magical when you take photos of your cakes or for food photography.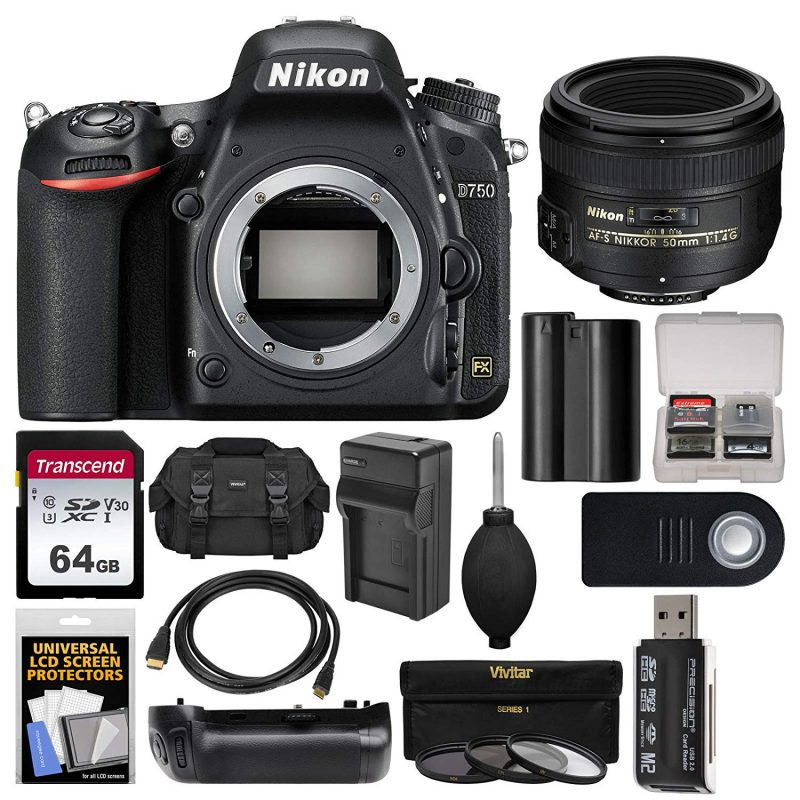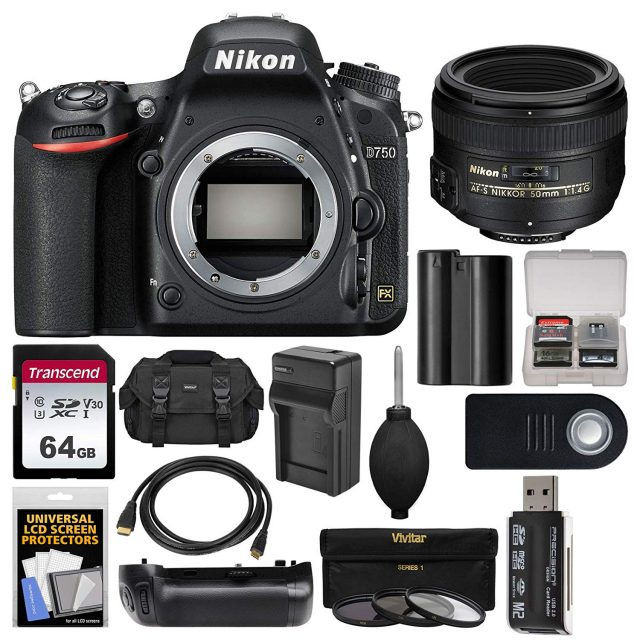 Another question I get asked about a lot is what edible printer I recommend. I have been using my Canon printer from photofrost for years. I never have to clean the cartridge heads and I don't get any streaks or lines. Make sure you watch my video on how to print edible images so you have great results. Check out this video of me printing out some plaid onto a photofrost sheet!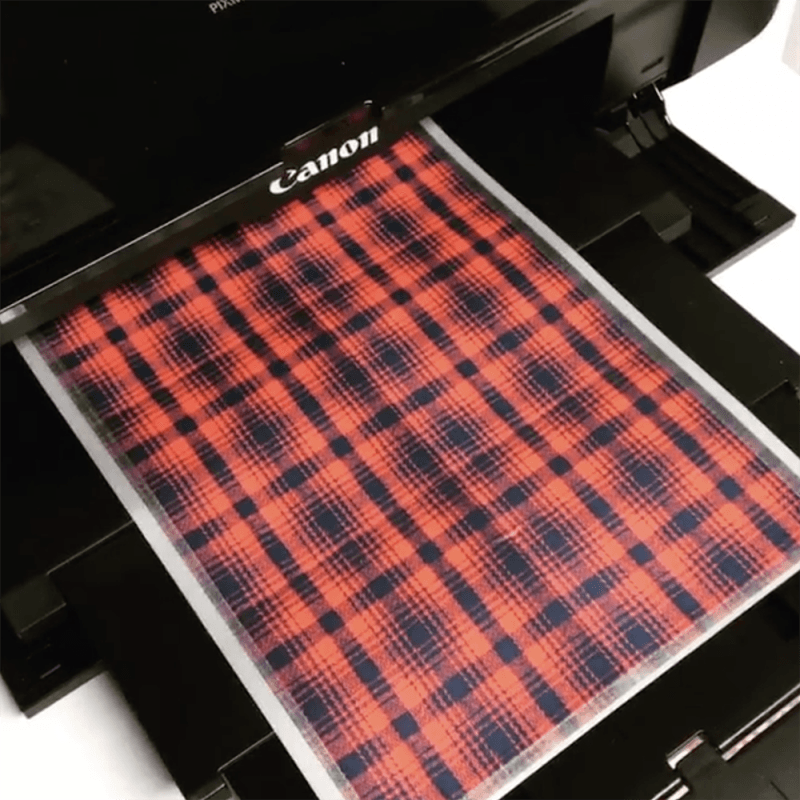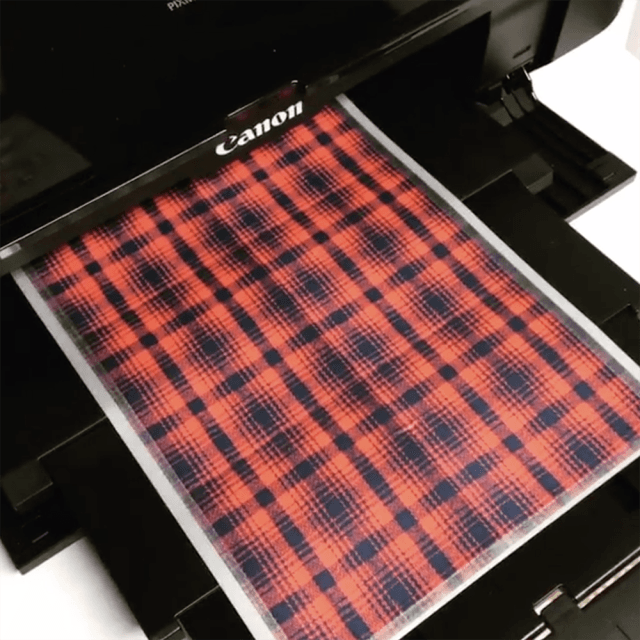 This is one of those tools that a baker really needs if they have to level a lot of cakes quickly! The Agbay is so sharp you can level a cake in literally less than 5 seconds. Definitely a "wish list" gift for bakers!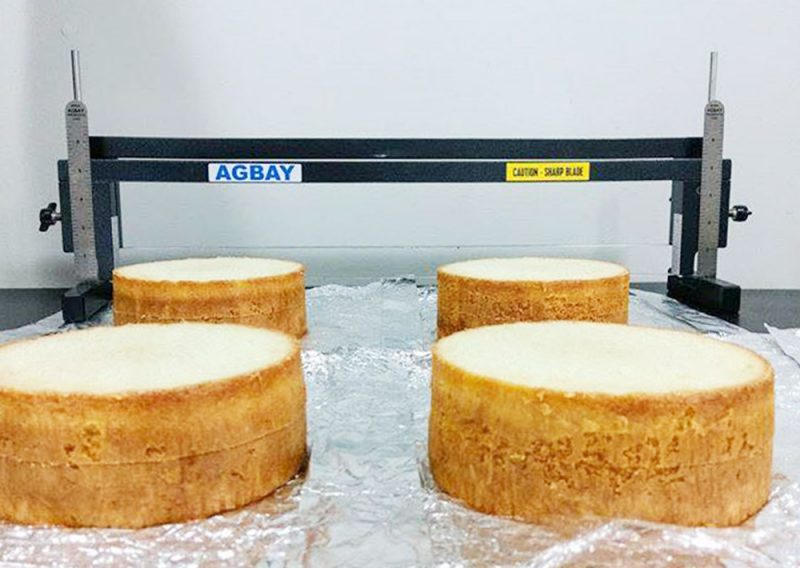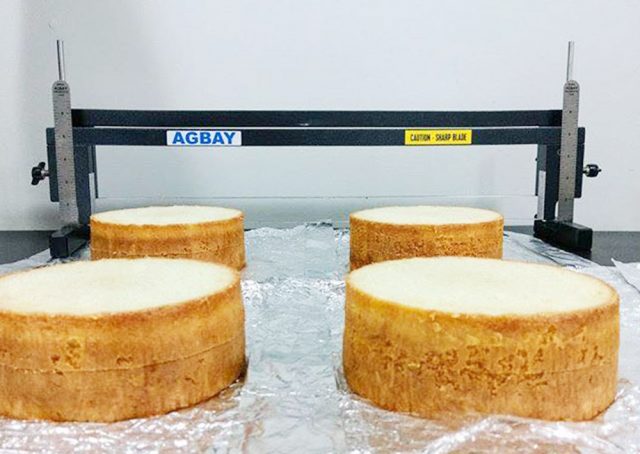 Did we nail this gift for bakers list or did we miss your Christmas gift wish? Leave it in the comments and share this list with anyone who needs some gifts for bakers inspiration 😀