Have you ever fantasized about having a burger three times the size of your head? Of course you have. Just like real dreams, we've fulfilled your desire but it's not exactly what you had imagined. This giant burger is all cake. That's right, that is not a greasy, savory burger you're looking at, it's dessert. Wash it all down with our giant gummy beer, of course you'll be chewing the beer, not drinking it. Talk about a complex set of confusions for your taste buds! A sweet burger and chewing your beer, we like to mess with your head.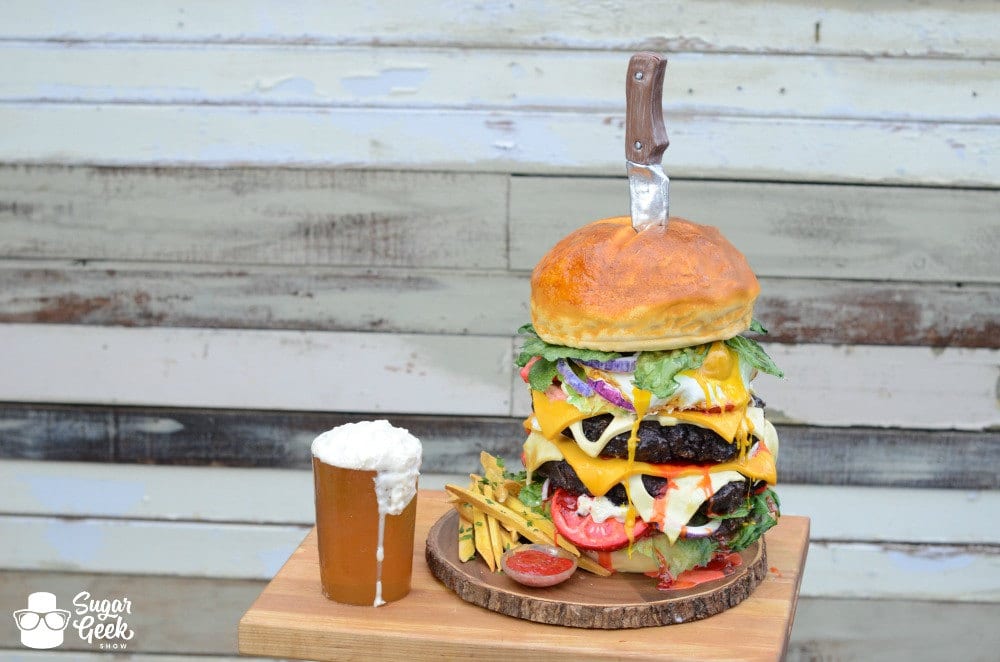 How cool is this giant gummy beer?! It looks like a regular old condensating glass full of beer with a nice frothy head, but you can in fact just take a bite right out of it. The discovery behind the froth is a bit of a funny story. Remember my Working Gumball Machine Cake Tutorial with the edible glass globe? Before I got that right I went through many phases including how NOT to get nice, clear gelatin and how to make a huge frothy mess of it. We looked at it and thought, that would make some cool stuff! Including perfect beer froth. Happy accidents are the best kind, aren't they?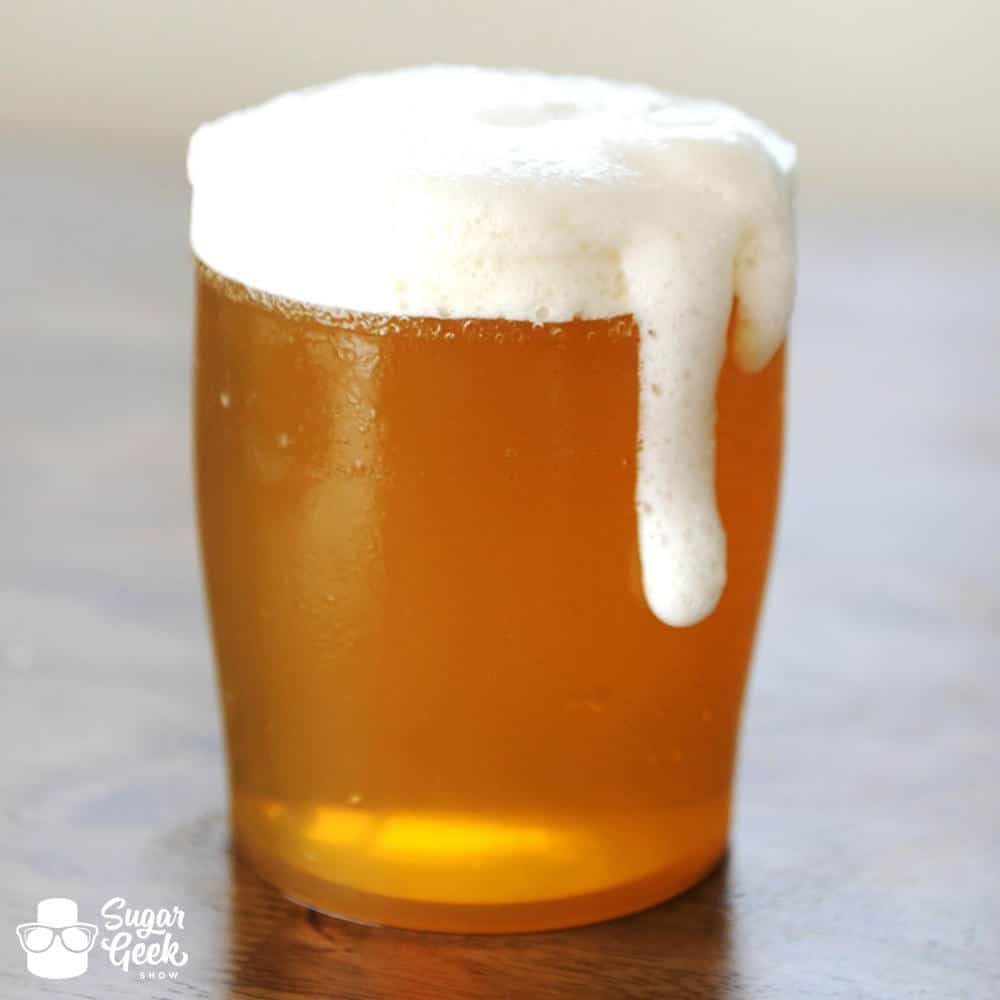 Here are some up close shots of the burger in all it's realistic, messy glory. It's truly hard to choose one thing that is most impressive but I have to say the realisiticness (I've taken the liberty as a blogger to make up my own words) of that bun is down right incredible.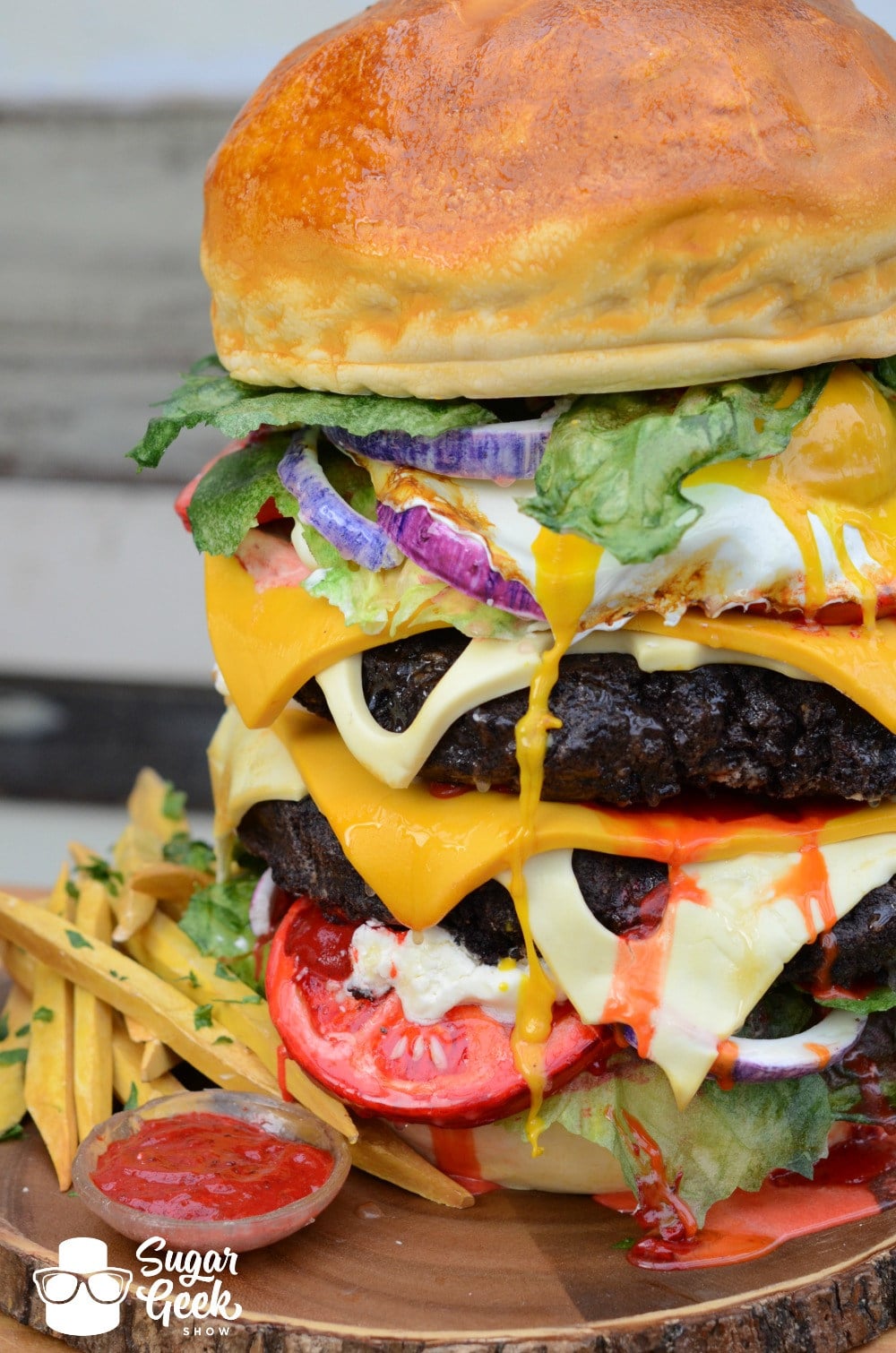 One of the tricks to making cakes look realistic? Im-per-fec-tions. That's right, screw it up! Give it flaws! That's life man and the sooner you embrace it the better. The broken yolk oozing down the burger, the messy ketchup schlopping out of every nook, the tears and bubbles in the cheese, these are all big reasons why this cake looks so lifelike and Liz shows you how to create every detail.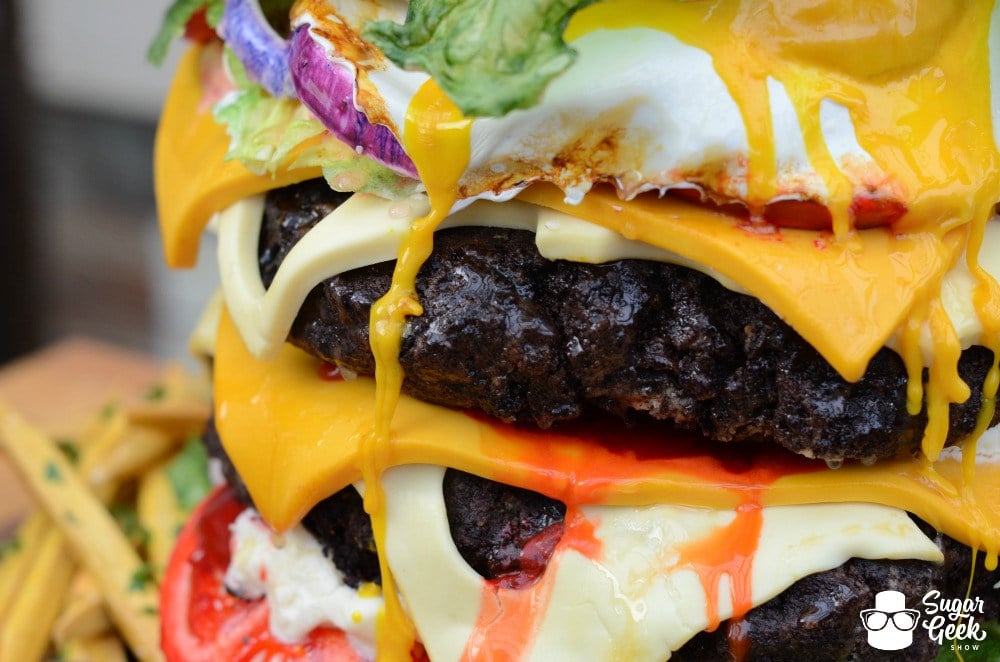 Every burger needs a side of fries and ketchup for dipping. This burger needed giant fries and lots of ketchup for dipping.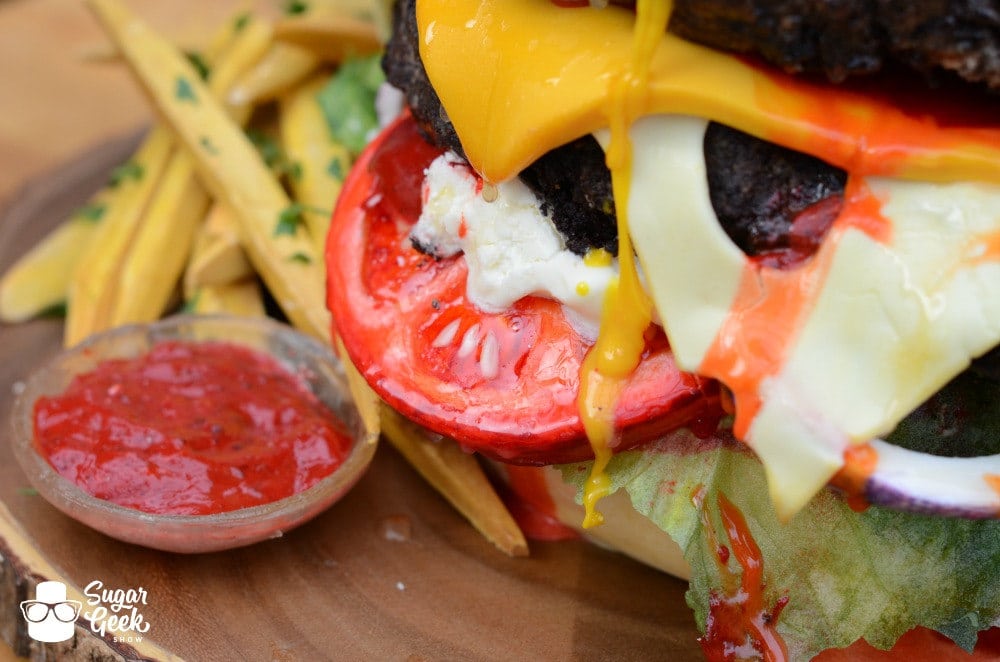 How cool does this slice look? Probably the most unique looking slice of cake you'll ever see.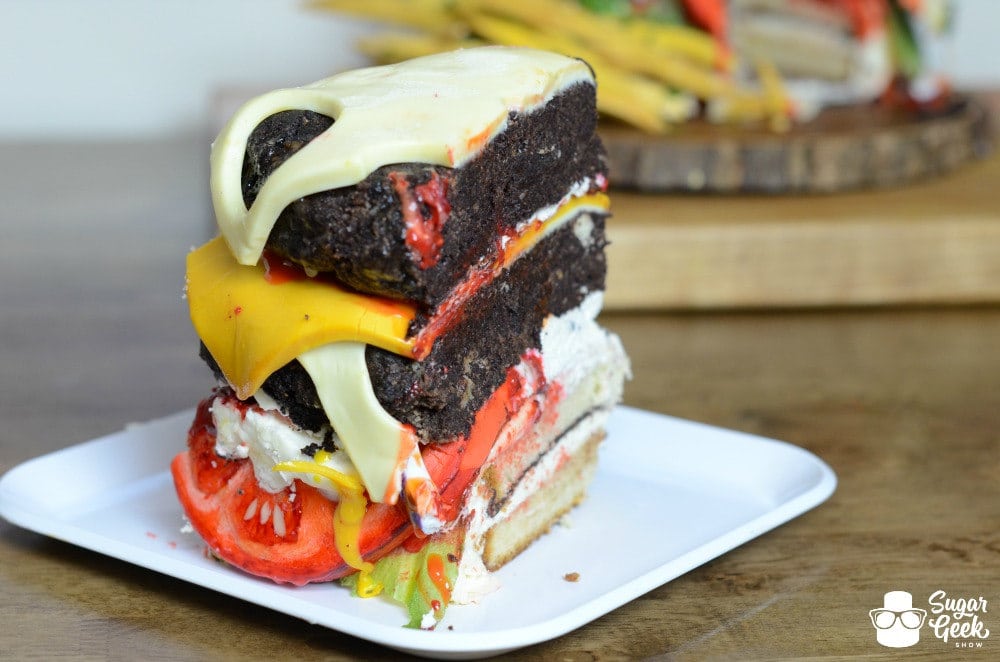 Here you can see the contrast between the inside of the cake and the outside of the cake. Once you cut into it, you can see that it really is layers of cake but until then, well, people just may not believe you.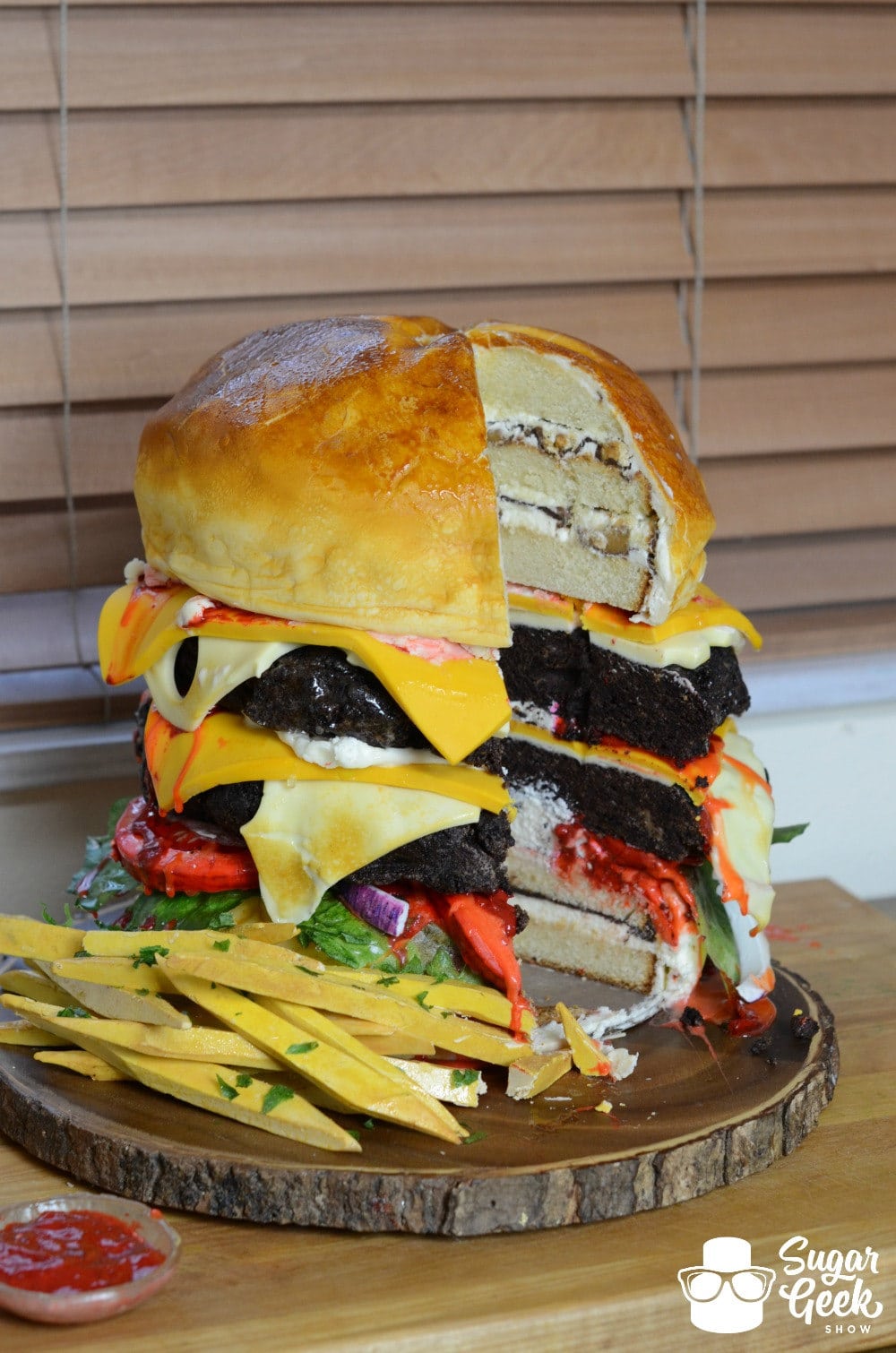 Dan himself is in awe.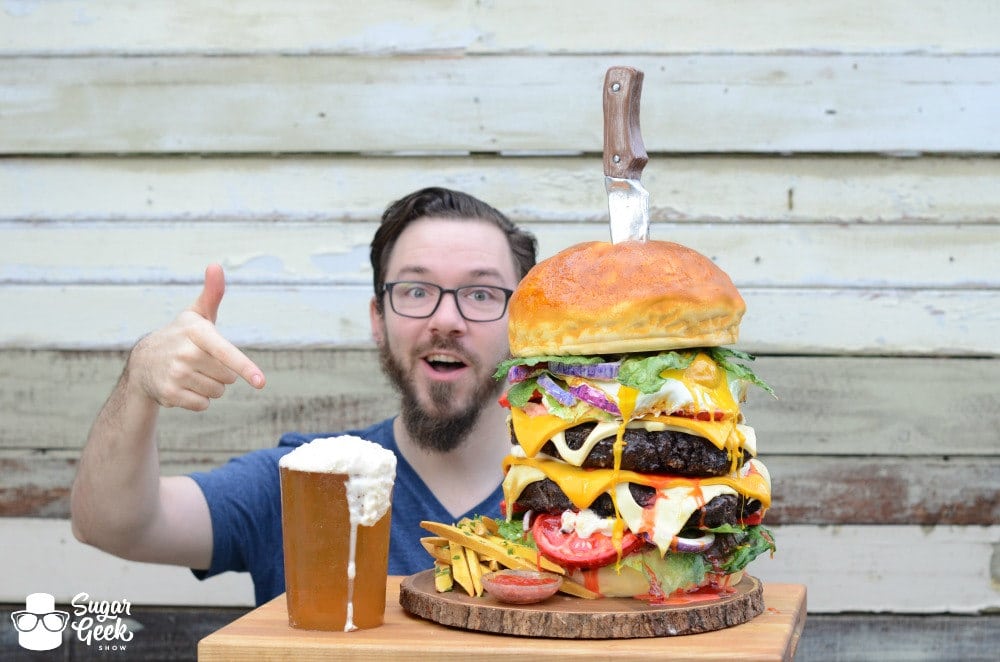 Many of the techniques found in this tutorial along with techniques from the Breakfast in Bed Cake Tutorial were featured on the brand new Food Network Show Ridiculous Cakes! Check out the Food Network site or check your local listings to catch Liz on TV showing off her incredible realistic food cake skills!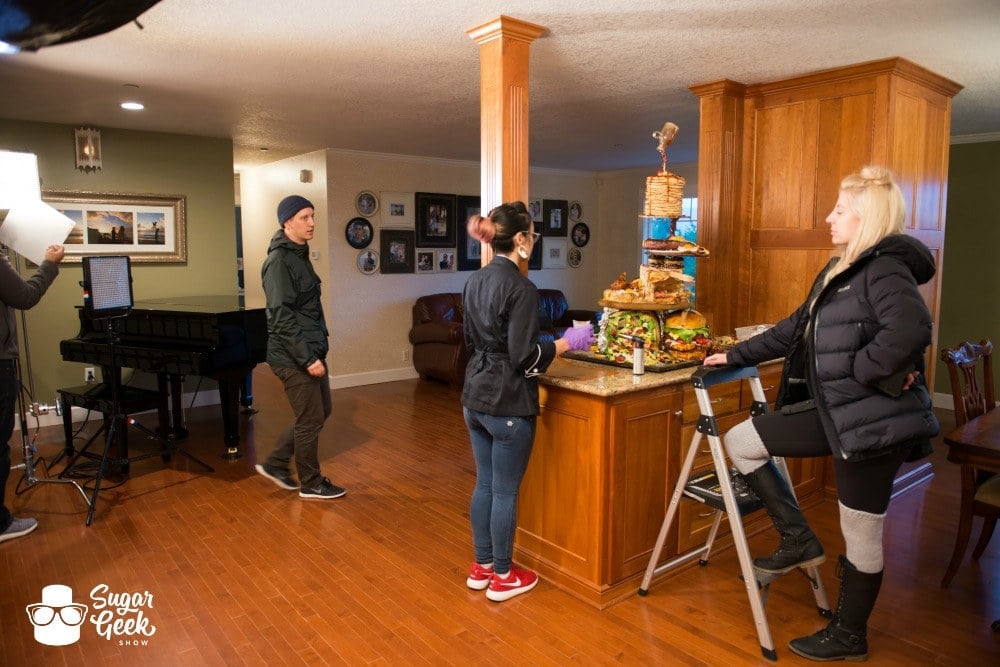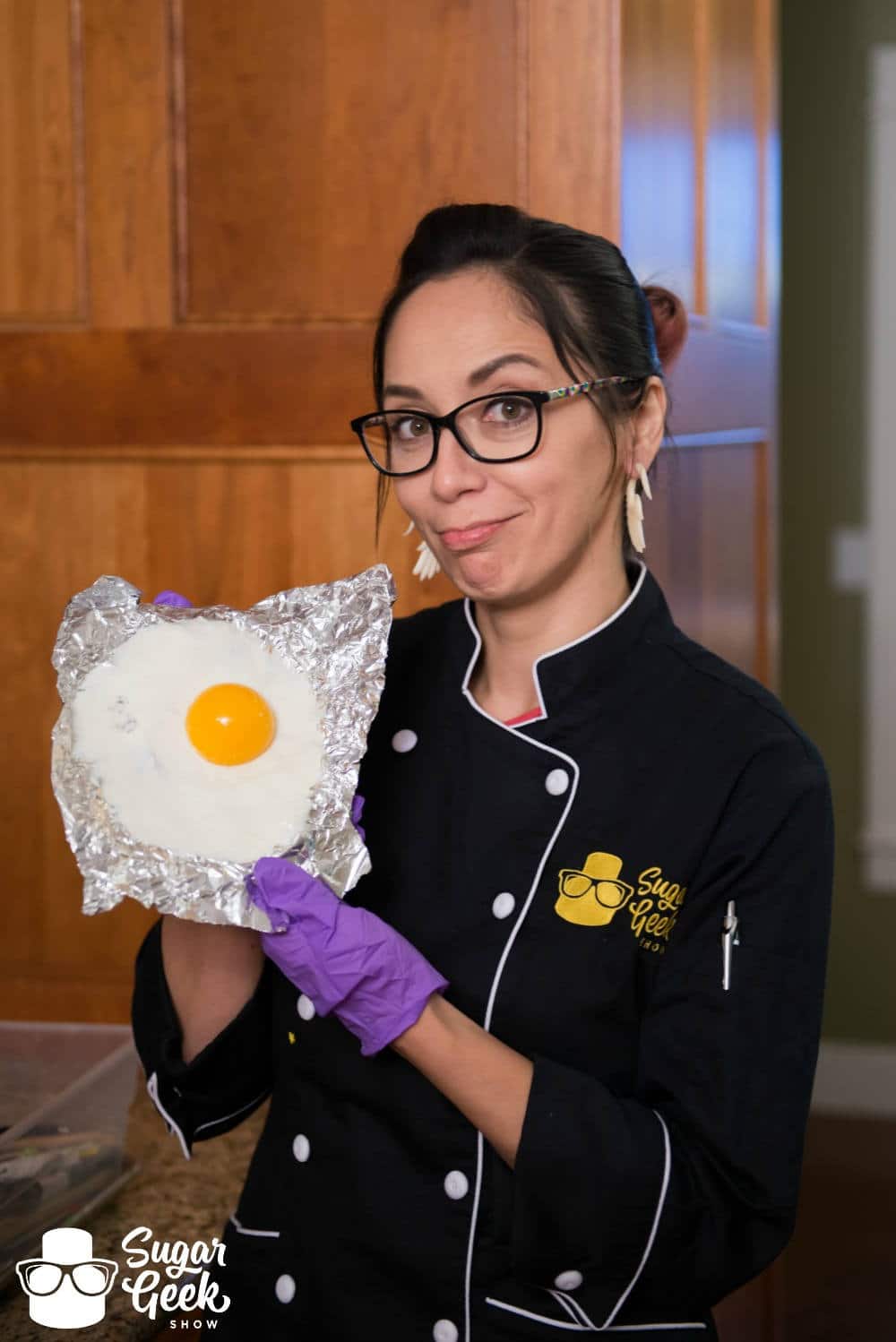 Huge thanks to the sponsors of this cake, Renshaw Fondant, Simi Cakes Isomalt and Icing Images Decogel. These amazing effects would not be possible without your incredible products!