Bridal Show Tips For Vendors And How To Make The Most Out Of Bridal Expos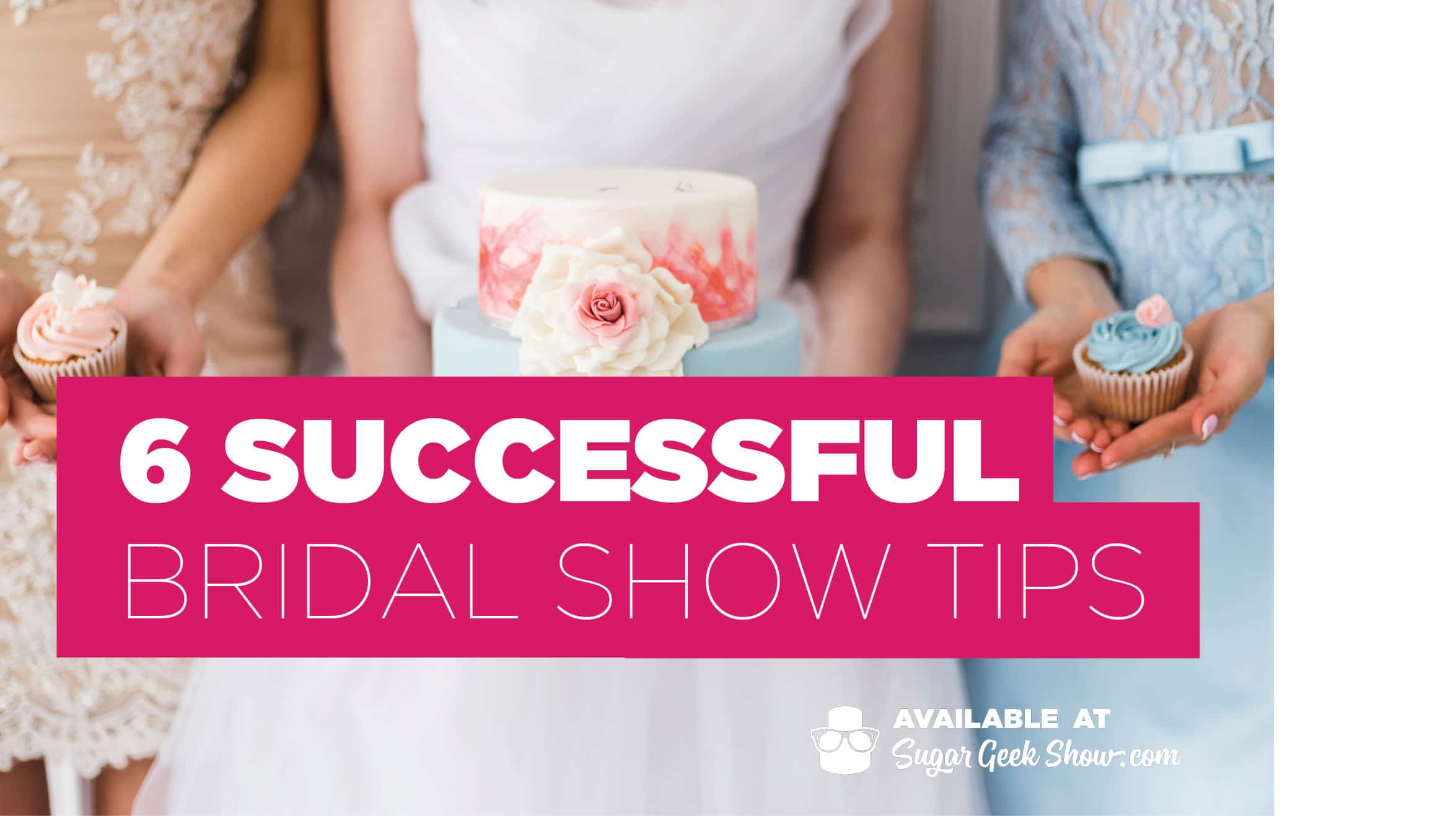 Bridal show tips that really work can be hard to come by. Seems like everyone has things that work for them but might not work for others. These are my best bridal show tips that I've used over 20 bridal shows and expos in the last ten years.
Back in 2012, I was at the height of hustle! I attended every bridal show, inspiration shoot and said yes to every bridal magazine request. Looking back, I was crazy busy but most importantly, I was making very important connections in my cake career and I didn't even know it.
Why am I sharing this with you?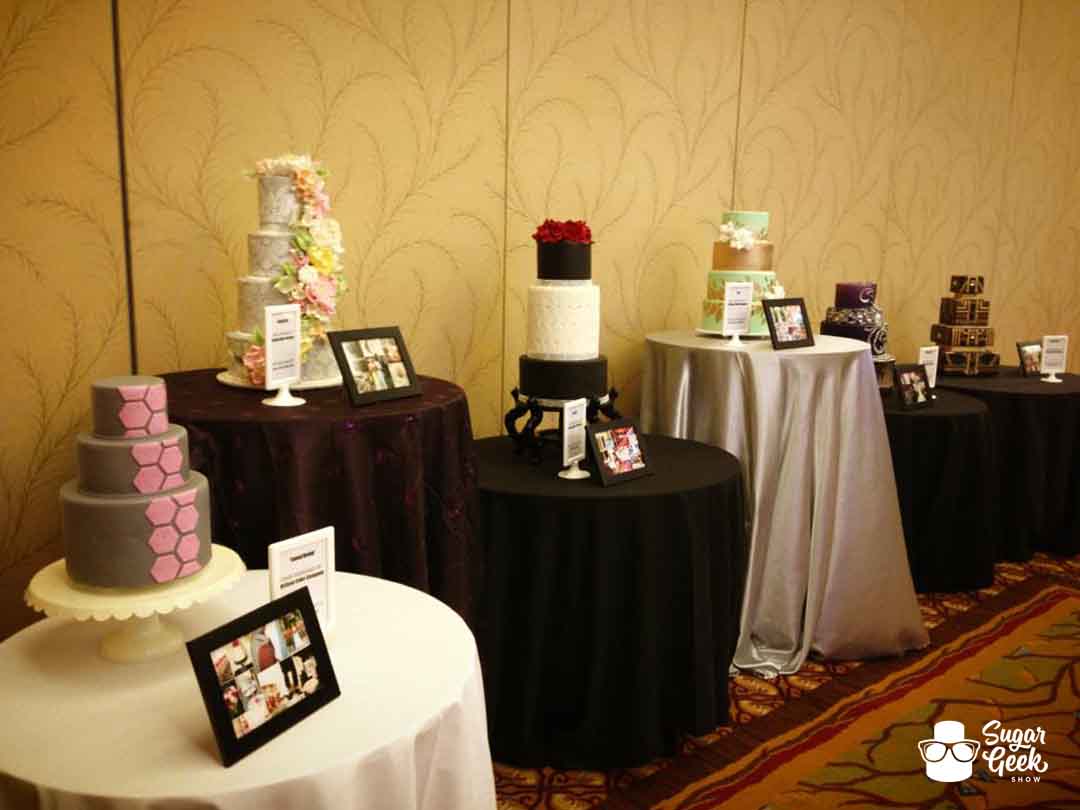 Well, you might be thinking about attending a bridal show, doing an inspiration shoot or submitting a cake design to a magazine and wondering... is this worth it? What am I going to get out of this?
I can't speak for everyone but I can speak for my own experiences. The following are a few photos from 2012 and I'll tell you what each experience cost me, what it got me and what is still paying off to this day.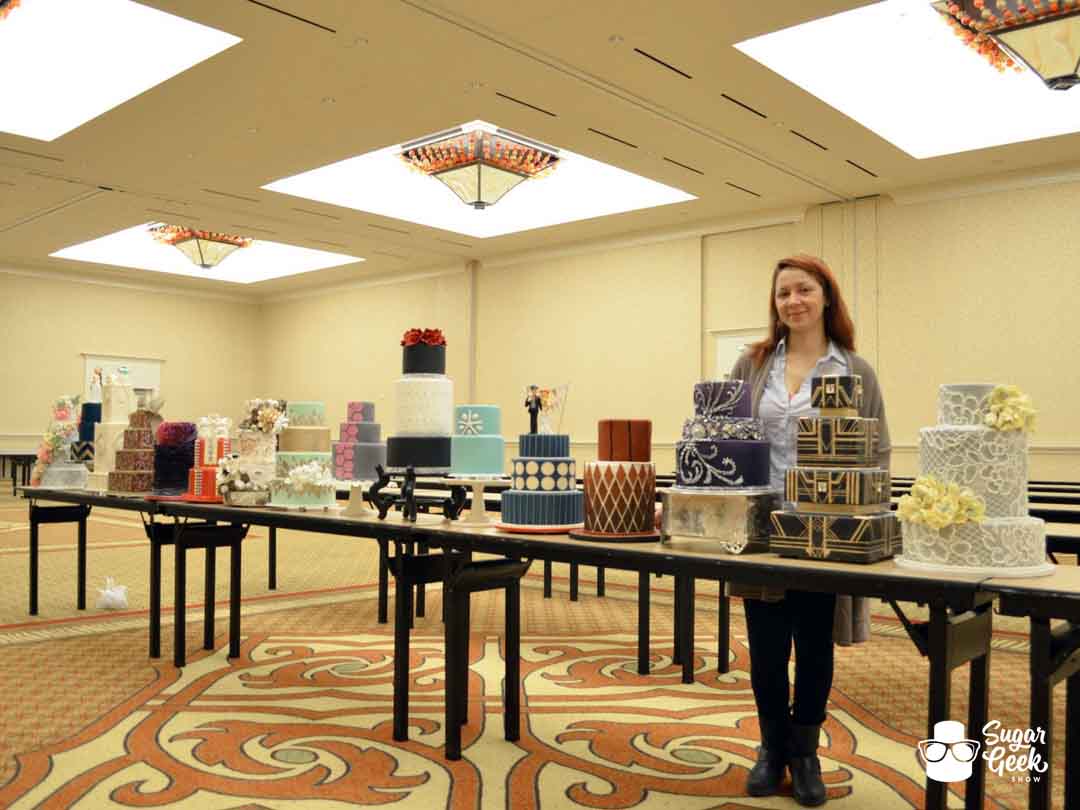 Bridal Show Tips - #1 Create Unique Cake Designs
The first and most important bridal show that I ever attended was the Marry Me Bridal Show. Why was this one so important? This show really focuses on the wedding cake, and unlike other shows, they really forced me to be creative. I was given 20 inspiration boards with different themes for weddings and I was tasked to make a wedding cake based on that board for the show. Each cake had it's own table and was displayed with the inspiration board.
Before this show I honestly had never really designed a wedding cake from inspiration. Usually brides brought me a cake design they found on Pinterest and I might tweak it a little but I didn't TRULY figure out how to be creative until this event forced me to.
Before this show I honestly had never really designed a wedding cake from inspiration. Usually brides brought me a cake design they found on Pinterest and I might tweak it a little but I didn't TRULY figure out how to be creative until this event forced me to. Out of these cakes, four went on to set viral wedding trends (rustic birch cake, purple bling cake, art deco cake and grey and yellow lace wedding cake), one got me published in my first magazine AND I got the cover (grey lace wedding cake) and countless other features in blogs. Best yet? I made some incredible connections with the photographer that took photos of all the cakes, wedding planners who then invited me to inspiration shoots where I was noticed by others in the industry including rental companies like Something Borrowed and florists like Swoon Floral Design who I am friends with and collaborate on projects to this day.
Bridal Show Tips - #2 Industry friends are like gold!
Let me tell you, there is nothing more valuable than friends in the industry. It's like multiplying your reach with each connection. Whenever someone needs a cake, I've got photographers, florists, venues, rentals and even magazine editors giving out my information and in return, I do the same. Together we are much MUCH stronger than apart.
I cannot stress enough how important it is to reach out to other vendors at shows. Just give them a slice of cake to break the ice. That usually works for me.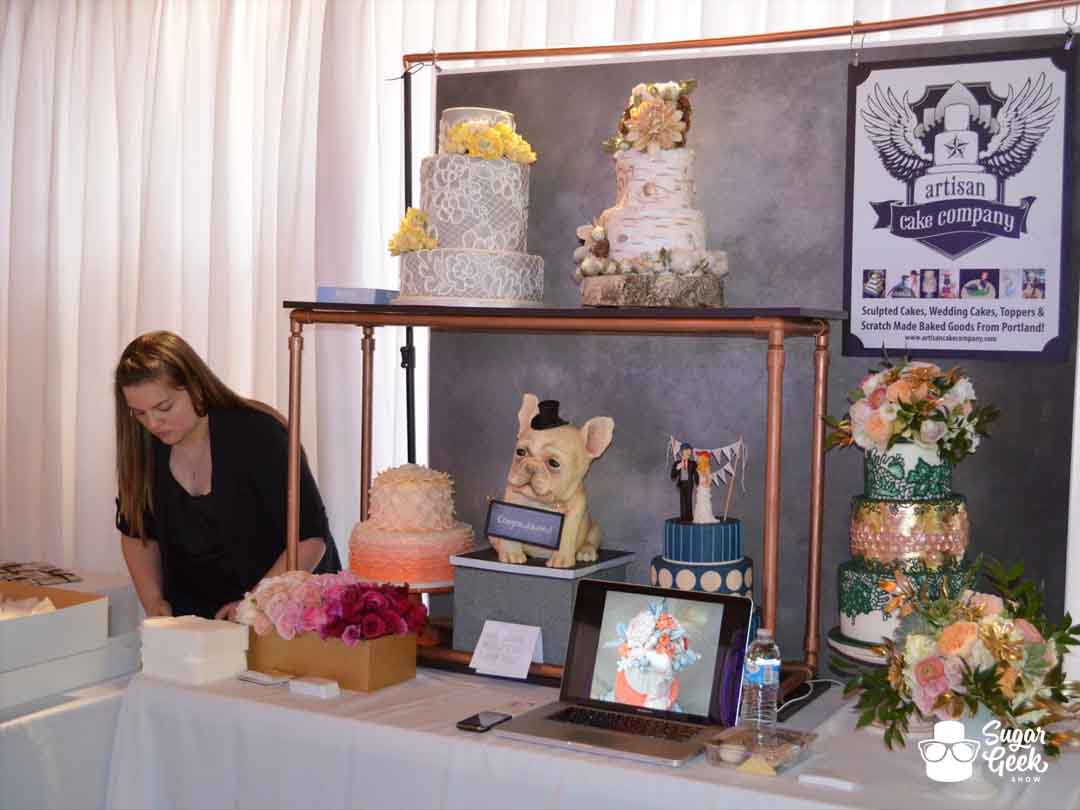 Bridal Show Tips - #3 Bridal Show Vendor Checklist!
Many people ask me what they should bring to a bridal show. This kinda seems like a no-brainer to me but maybe people over-think it. You're a cake decorator right? Bring some cakes! Not just blah cakes either. Cakes that show off your best skills. Cakes that take advantage of the hottest trends right now. Cakes that will woo a bride allllll the way from across the room where's she's getting shmoozed by the local grocer and draw them into the awesomeness that is your cakes!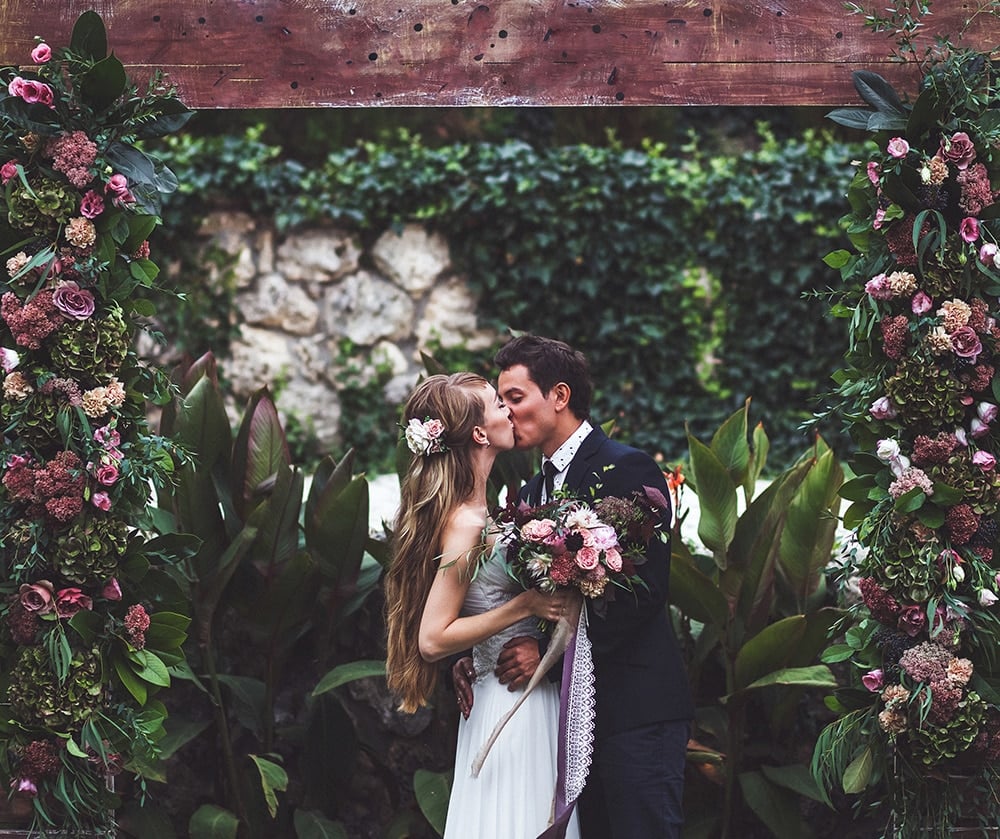 Other things to consider bringing:
Bring the cakes that you want to make! Whether it's sculpted, rustic, ornate or traditional. Brides will order what they see.
Postcard sized handouts with all your info on them and some lovely high quality photos of your work. I Order mine through vistaprint.com and it's really inexpensive for the quality. Don't forget business cards
Email newsletter signup form! Offer a discount on future orders if brides sign up for you newsletter, a very valuable tool for follow-ups and keeping yourself "visible" to potential clients
Samples of your best cake. Some do cupcakes but I feel that is a lot of work, especially when some shows can have hundreds of visitors. We used to bring sheet cakes and hand them out on tissue paper. Bring a friend to help you slice and serve. Your job needs to be greeting and talking.
Portfolio of other cakes. Some do printed which is a little old-fashioned but can still work. I had a slide-show of cakes running so multiple people could watch at a time.
Booth decorations. There are a lot of ways to set up a booth. The following are a few examples but basically you want some risers to lift up the cakes in the back (usually cake stands or some simple boxes will do) some table decorations that accent the overall style like vases of flowers, plates with treats or small decorations. A backdrop. This is purely optional but it can add a big impact! I've done fabric, paper, wood. Pretty much everything. Having an interesting space will help potential clients remember you later and also attract other vendors in the industry.
#4 Bridal Show Booth Ideas
Now please do not judge my setup. At the time steampunk was all the rage lol.
But this setup did it's job. These cakes told everyone that walked by "Oh hey there, I'm not your average boring cake".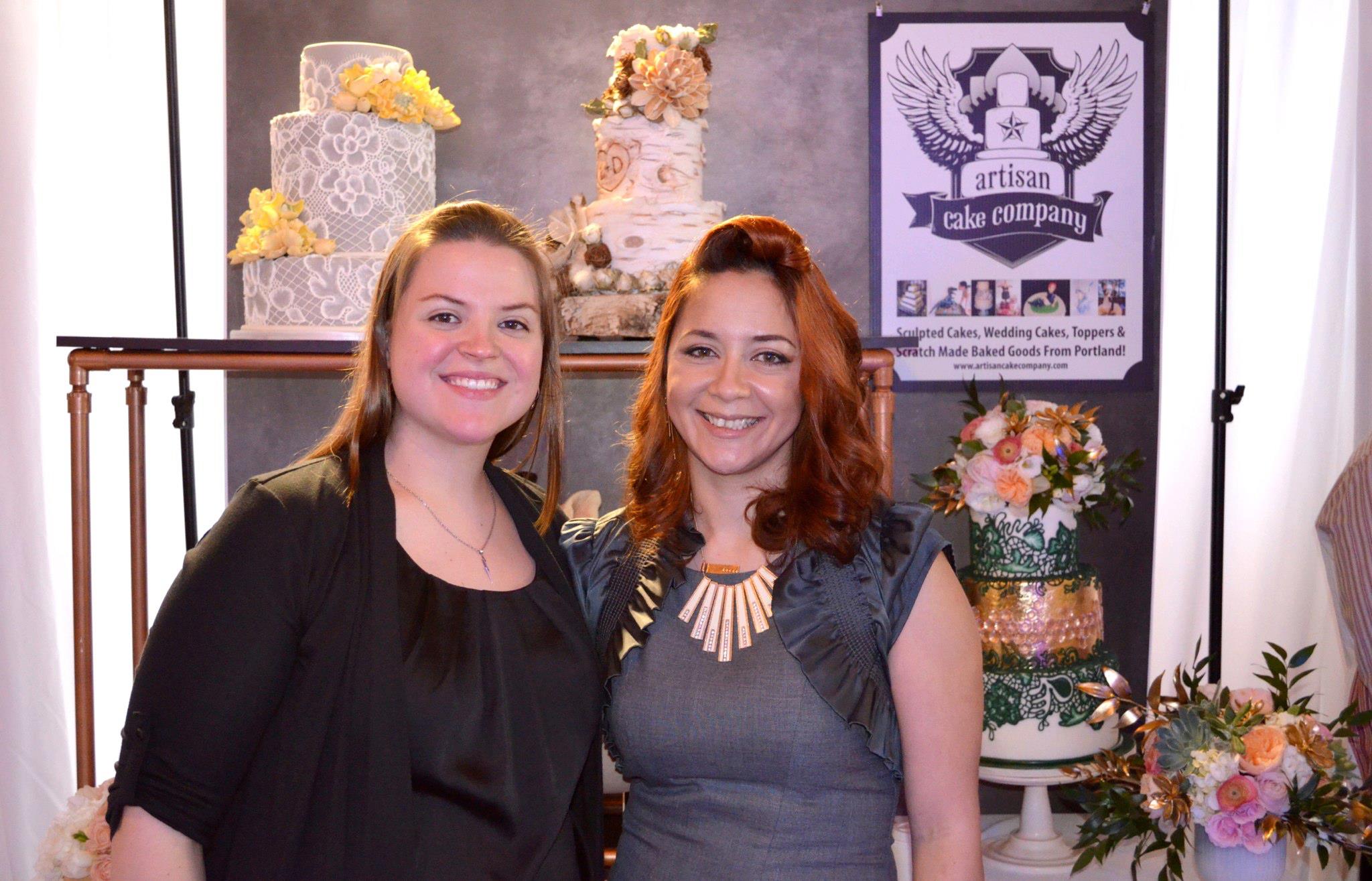 Once they would get close enough to make eye contact with, I'd quickly introduce myself, hand them a piece of my BEST flavor of cake and ask them when they where getting married, what was the theme of the wedding and if they wanted to setup a tasting. I made sure to ask them to email me asap as my calendar was filling up quickly (always best to put a little urgency in there).
#5 Engage With Everyone!
I got a lot of brides from this event but the clincher was that little gold and green cake on the right. You see that was a cake idea that I had in my mind when the Pantone color of the year was emerald. As I was leaving the show, I was carrying this cake to the car and a local photographer stopped me in my tracks. She was stunned by the gorgeous cake and asked if I would like to work with her on an inspiration shoot. I had no idea what an inspiration shoot was but I of course said yes. I like to say yes and figure out details later. On a whim I also gave her my chalkboard wedding cake which she thought would be a fun "groomscake". I really didn't think it was all that special but that was my first wedding cake to go viral and actually set a trend. See the full inspiration shoot here.
That photographer was Hazelwood Photo who went on to photograph many of my cakes including the rustic birch cake and the beachy wedding cake and even my daughters first birthday party. All which have gone viral, in part I'm sure because of the amazing quality of the photo!
Pictured below are the photos that I had of these SAME cakes (I didn't even have a photo of the chalkboard and Indian cake) Not exactly viral worthy.
Best thing about a photographer that takes amazing photos of your cakes? They submit these photos to magazines, blogs and other far reaching sources. Because of this photographer, I've had my cakes published on 100 layer cake, green wedding shoes, MOD wedding and countless other places. These images of course get tons of reach with brides, those brides pin these images and before you know it, a trend like the chalkboard cake blows up! If this happened once, I might call it a fluke but four times? Nah... Get yourself a photographer friend asap.
Another amazing thing that happened during my first bridal show was meeting other talented vendors who where just starting out and looking to make a name for themselves. I remember the first time I ever saw the work of my favorite florist, Swoon floral design and I was WOWED! Never in my life had I seen such creative bouquets. I nervously introduced myself and soon we where planning to collaborate on some cakes.
Since then we've not only ran into each other multiple times during cake deliveries but also during inspiration shoots! Turns out wedding professionals like to work with the same people over and over again so if you've got a photographer and a florist who you love working with and they with you, you'll all get more work in the long run plus it's always way easier working with people you know! Your styles will vibe together and communication is easy. She even collaborated with me on an episode of Outrageous Wedding Cakes to create crazy cool florals to accent our Under the Sea glow-in-the-dark wedding cake.
So what happens if you don't make ANY connections with other vendors during a bridal show?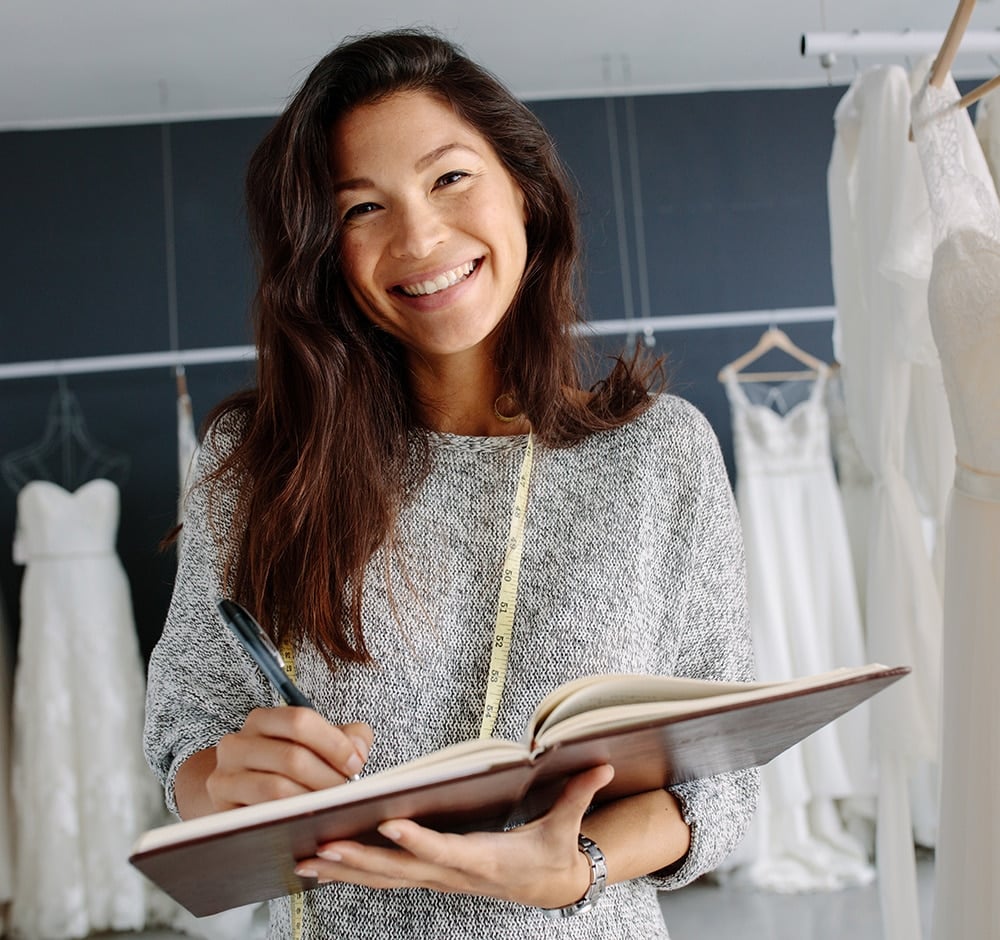 Fret not. Magic can STILL happen! One of the cakes that I made for these bridal shows was a plain grey cake with some lace piping and simple yellow flowers (or at least I thought it was plain). It got noticed by the right people at the shows (still not sure who) and one day I got a call from Portland Bride and Groom Magazine asking if I could make them another version of the cake to be published in the magazine! SQUEE!! This was HUGE for me. Not only had I never been published but Portland Bride and Groom was the biggest local bridal magazine in our area so I would really be reaching my target market. Not only did I get published but I also got the COVER! Hello! I'll never forget the feeling of seeing my cake on the cover of a magazine for the first time.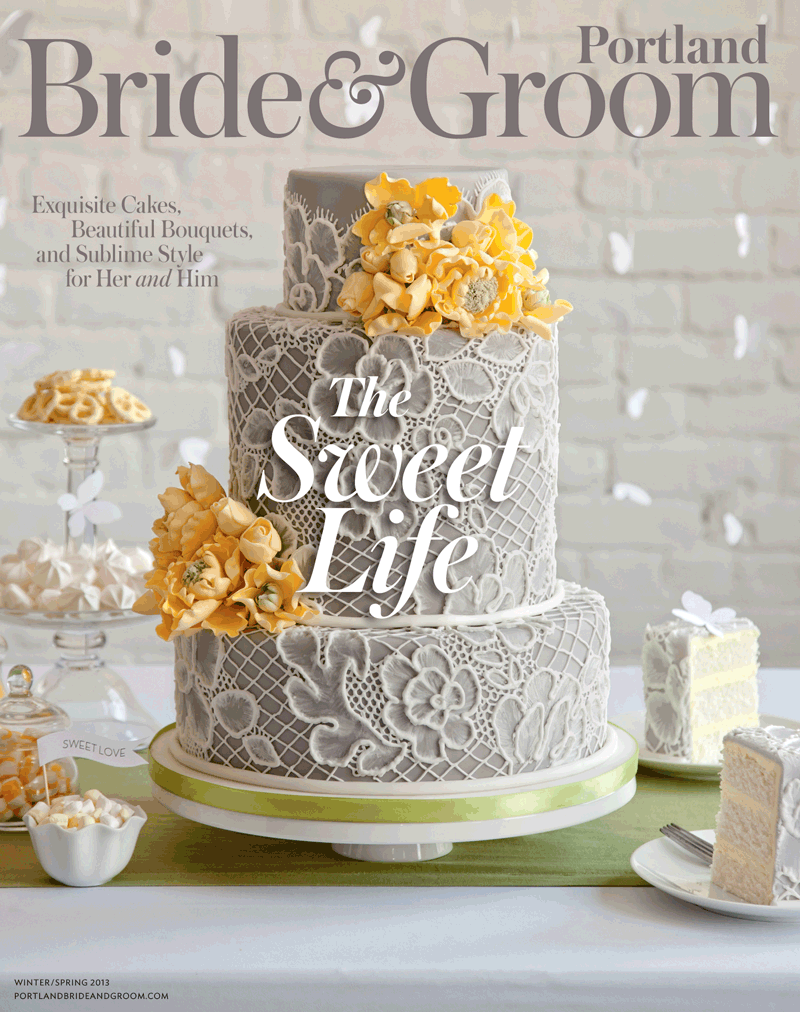 The editor loved this cake so much, she actually invited me to make it again for a best of Portland Bride and Groom Magazine party to be served to all the guests. I remember feeling SO awkward at that party. I was with my husband but we literally knew no one. We decided to sit at a table with one other woman who was also sitting alone and looking awkward. Her name was Krissy Allori and was another (then) wedding photographer. We became fast friends and since then she has shot nearly every one of my headshots, she took all the photos for my book and have collaborated on countless projects together. Most recently a giant foodie cake on the Food Network show, Ridiculous Cakes in celebration of her new blog!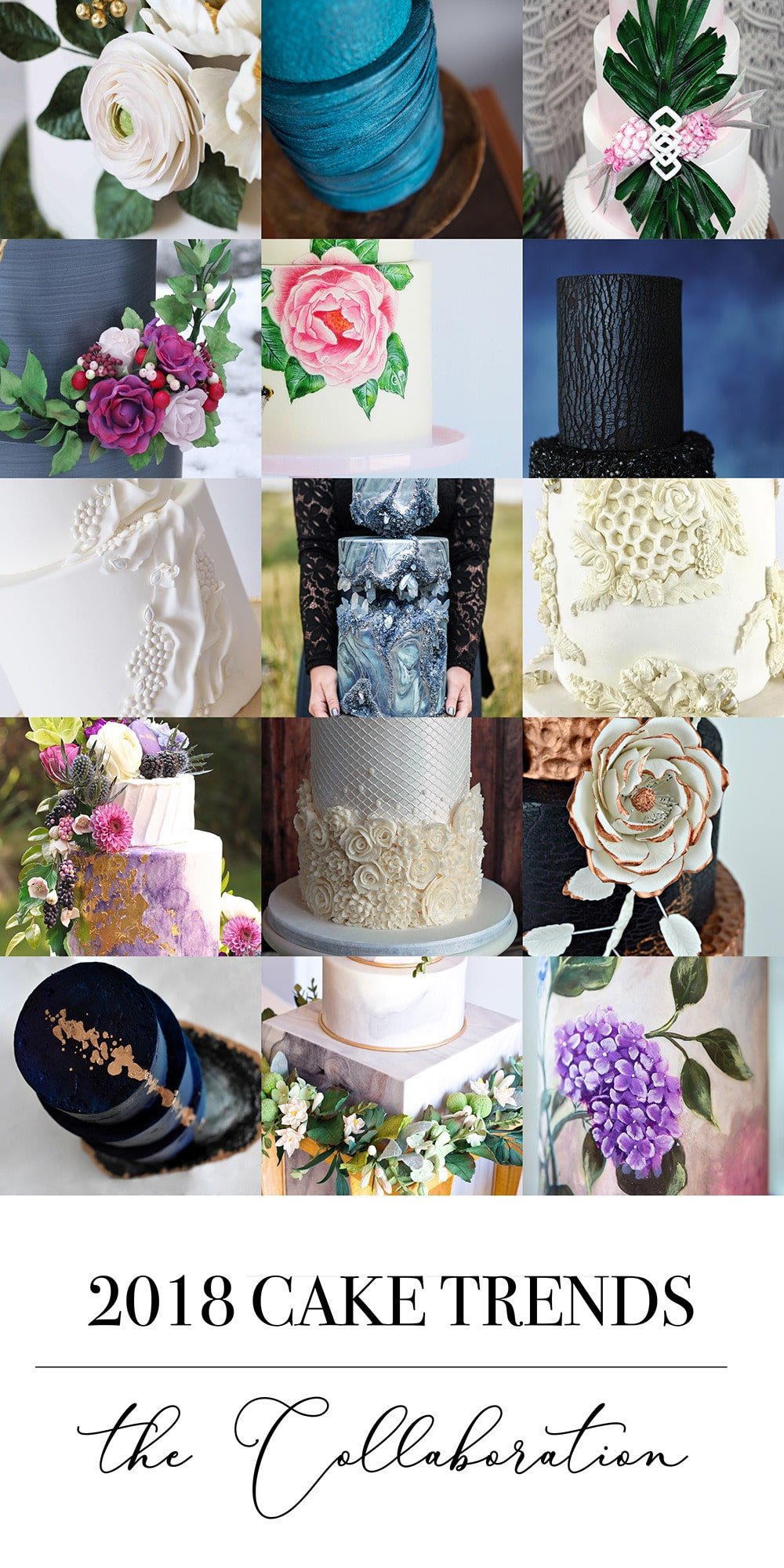 Want more cake ideas? Check out the 2018 wedding cake trends collaboration!
Once I got featured in Portland Bride and Groom, more offers from other magazines started coming in. Not too long after, I got asked to create a dark chocolate wedding cake with fresh berries for one of the nicer hotels in Portland. I didn't know any of the other vendors and remember feeling very shabby in my buttercream stained clothes and messy bun when I arrived to set up my cake. The hotel was very posh and all the other vendors looked very put together. I remember dropping that cake and getting the heck out of there. What I didn't realize is that my work had caught the eye of one of the other people there, Lane from Something Borrowed PDX. At the time she was just starting out but was quickly growing in demand for her amazing eye and great taste. She liked my stuff and asked me to make a cake for her shortly after for something called an "inspiration shoot". I said yes of course.

Bridal Show Tips #6 - Re-use Cake Designs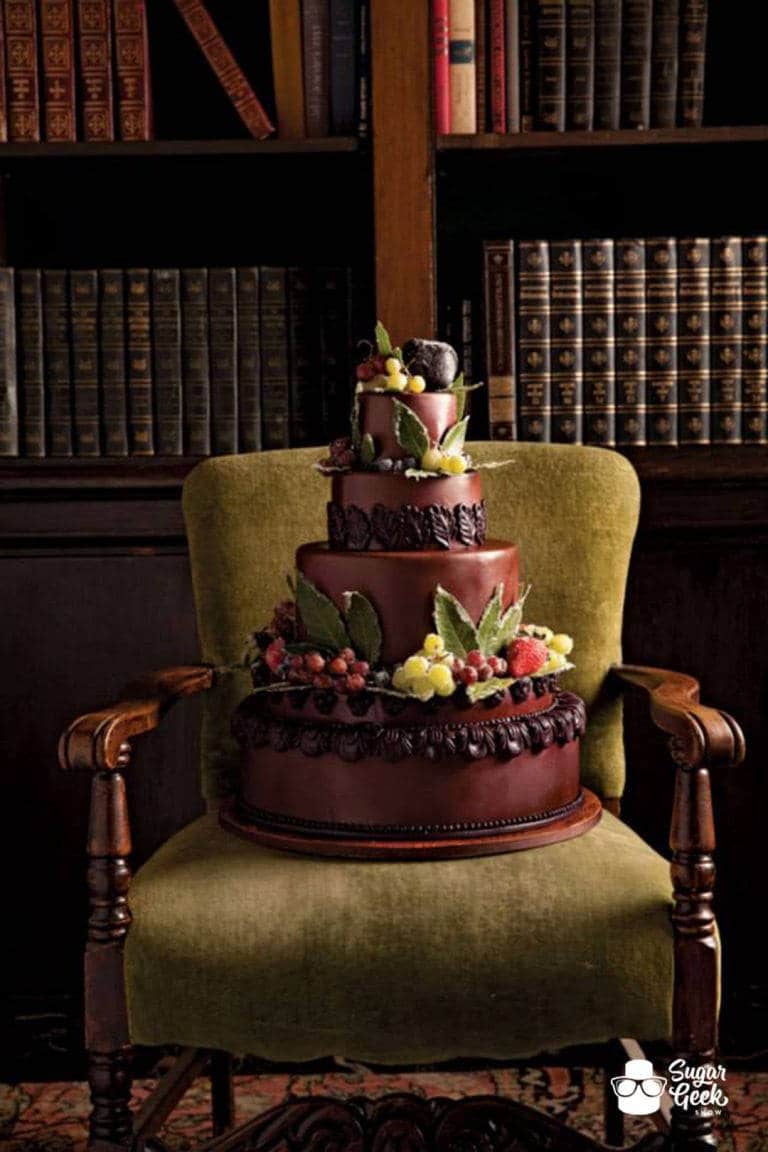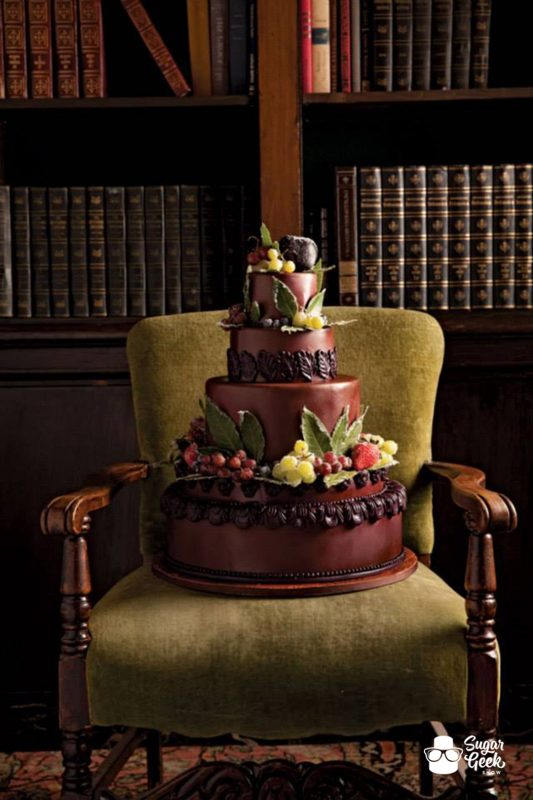 An inspiration shoot is where a bunch of wedding vendors get together and do a "fake wedding". Everyone contributes their time and products for free in efforts to create great looking photos that they can then use for their website, to submit to blogs, advertising materials etc. It's a great way to get ahead of the trends or even make them. Lane was ALWAYS in the best inspiration shoots so from that moment on, when I was asked to do one, if her name was on the list of vendors involved, I would always say yes. This of course helped get my name out to more vendors in the area, more brides and in two short years I had a very tight knit group of very professional people that I loved working with, tons of clients and even won best wedding cake from the prestigious Oregon Bride Awards.
So why am I telling you this?
Because I want you to STOP measuring your success at a bridal show based on how many business cards you handed out or if it was busy or not. Success comes in many many forms and most likely in a way that you're not even expecting. I say partake in as many shows as you can afford. Talk with anyone and everyone. Bring your best work. Don't be afraid to stand out! Put yourself out there and don't worry about what you're going to get back in return. Make the people around you look good and that comes back to you. I promise.
Looking for a bridal show in your area? Check out this resource for finding a bridal show near you.