We could NOT be more excited to have had the incredible Sachiko Windbiel of Mimicafe Union teach some tutorials for The Sugar Geek Show! She literally has magical hands and we have caught them on film. Just look at this adorableness below! I SAID JUST. LOOK. I know it's hard to handle but do it anyway. Sachiko teaches you step-by-step her amazing techniques for creating her signature figures. From innovative structure techniques to invaluable tips on creating every facial feature, this is definitely a tutorial you don't want to miss. Not to mention Sachiko is as adorable as her figures and so fun to watch!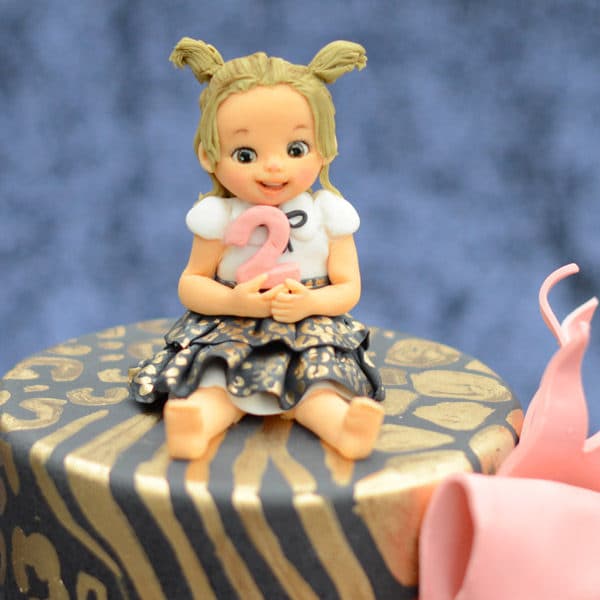 In this tutorial you will also learn how to make the most unique custom cake board you've probably ever seen. Liz had a genius idea for a safari themed cake board with golden elephants that you will be able to translate to many themes!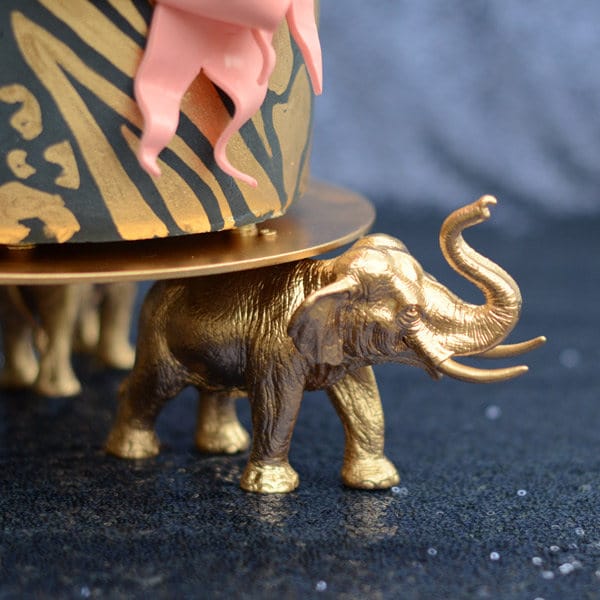 Witness more magic in this tutorial with the making of a Magic Chocolate bow! It instantly stands up and is ready to place on the cake. No more waiting hours and even days for bows to dry.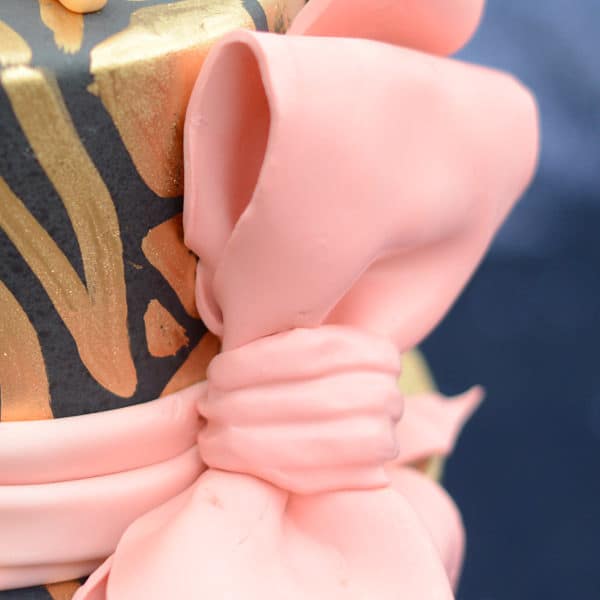 Let's not forget that amazing hand painted gold tri-animal print pattern on the cake. Cheetah into leopard into giraffe. Total safari in one cake. I just love how it looks don't you?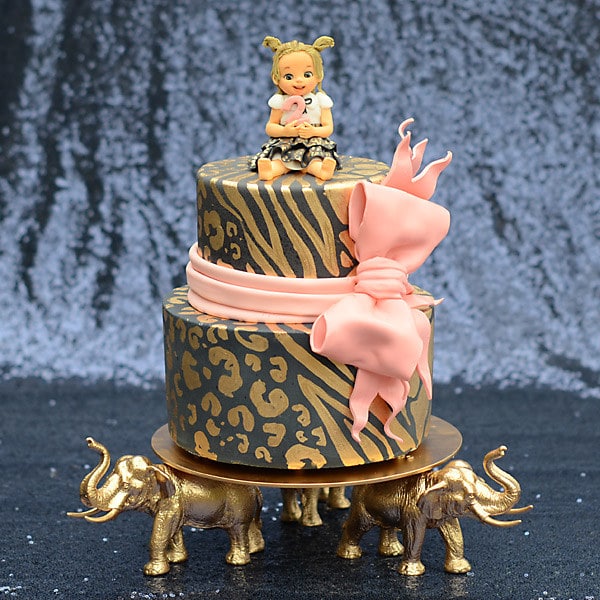 This is a cake a girl of any age would love to have and the techniques learned will definitely be ones you use time and time again! Check out the promo for this fabulous tutorial below and be sure to Sign Up as a Premium or Elite Member if you haven't already to gain access to this full tutorial and hundreds of others!