This week we wanted to revisit the lovely Alice in Wonderland inspired Garden Tea Party Cake Liz made for her best friend's bridal shower. You can click the link to visit the tutorial now but I'd appreciate it if you'd stick around and read the rest of the post first. If you can handle it 🙂 This tutorial has been one of my favorite's because, well, LOOK at those teacups! They are out of this world realistic and you, yes you, can learn how to create them too. Plus we get to swoon over the amazing party decor that went with the cake, I mean it really feels as if you are sitting at the Mad Hatter's table and I love it.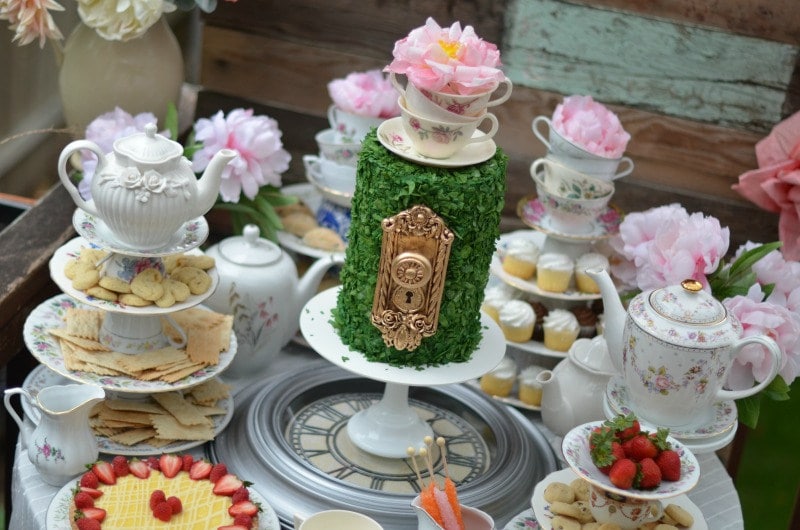 All the little goodies, teapots, clock and overall organized chaos creates a truly magical setting.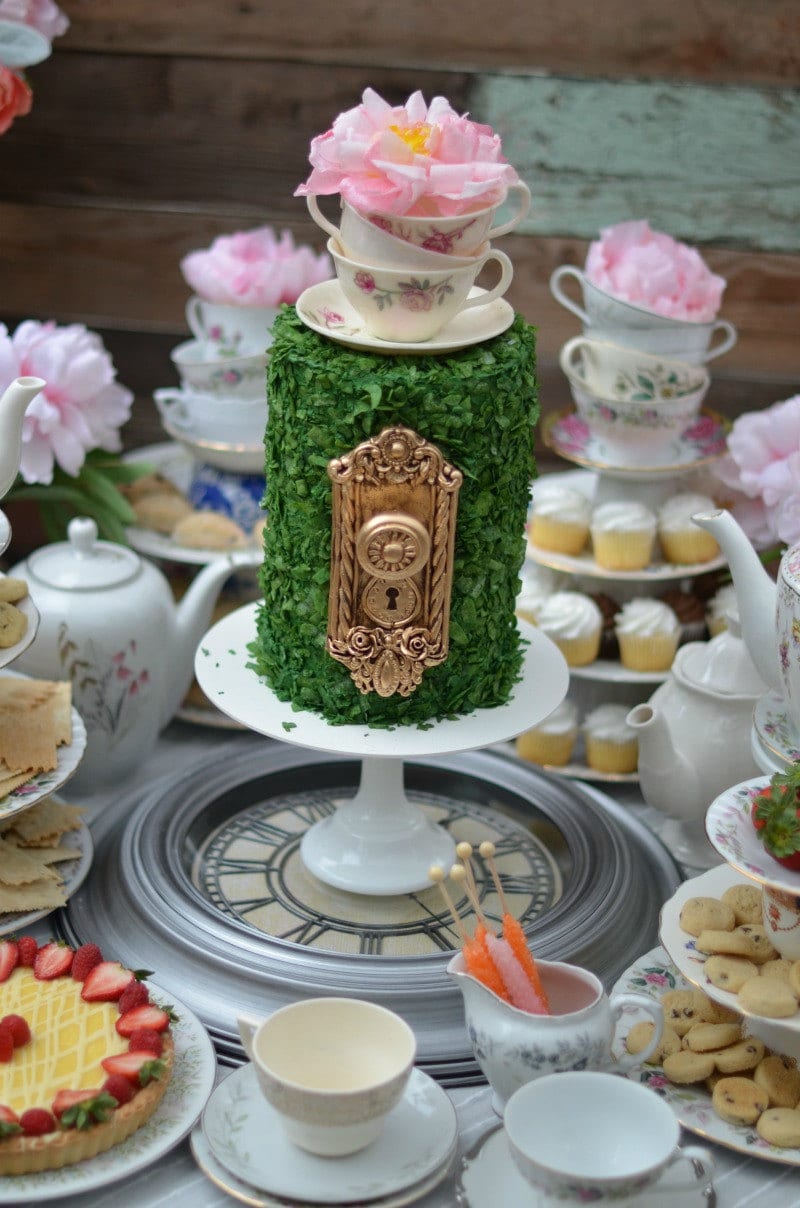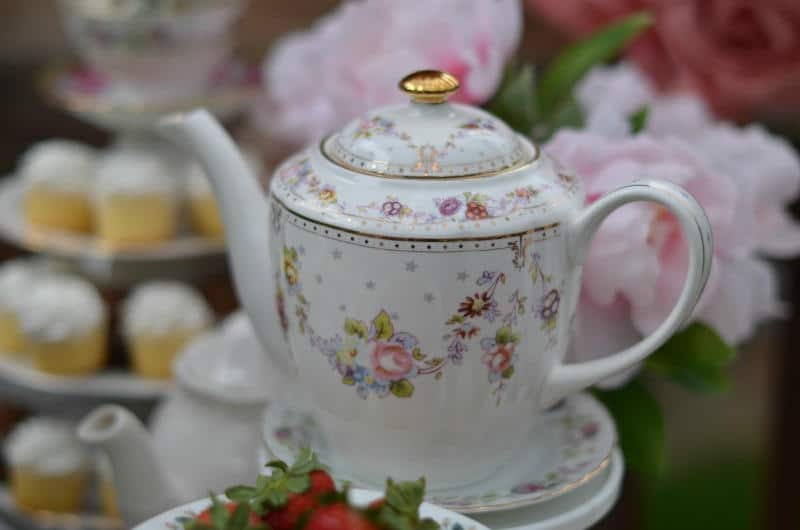 Here we get a close look at the amazing teacups that really would fool anyone. Even set in the midst of all the real teacups and teapots they do not look fake and that is truly impressive. The teacup technique could be easily used for many other applications as well as the lovely wafer paper flowers.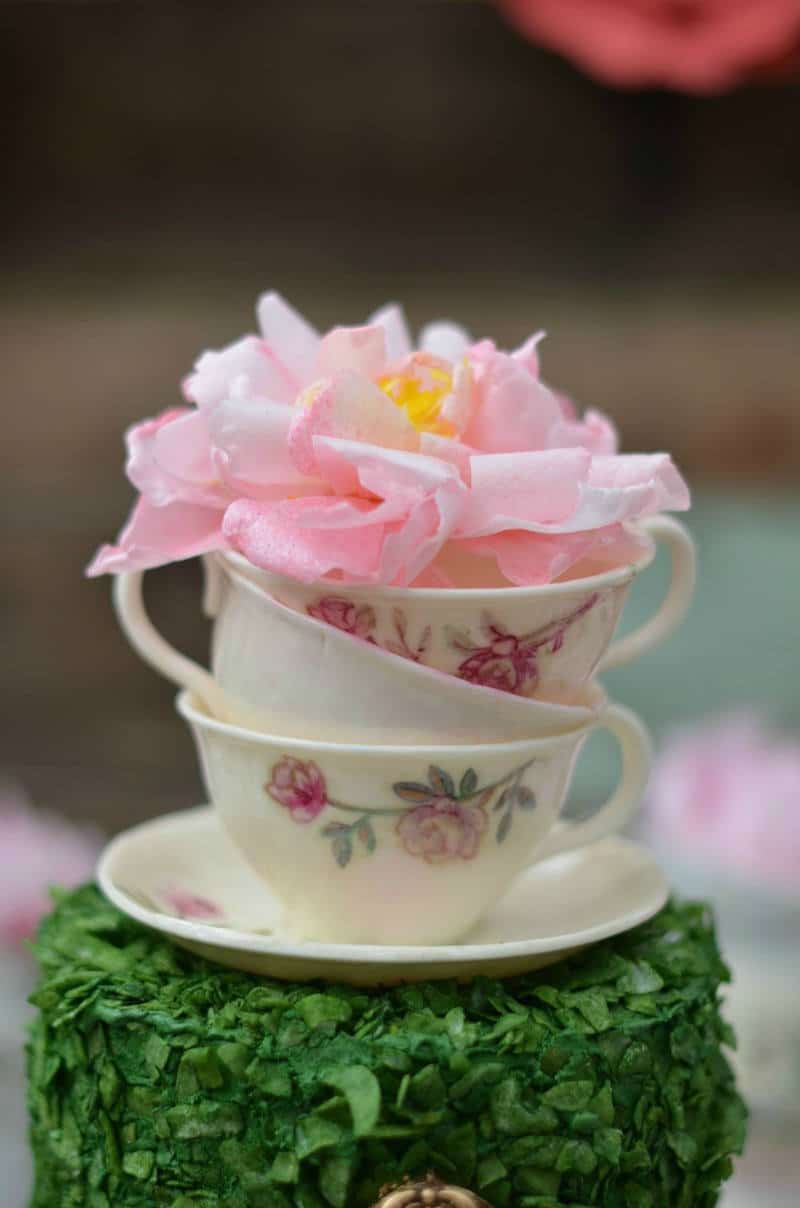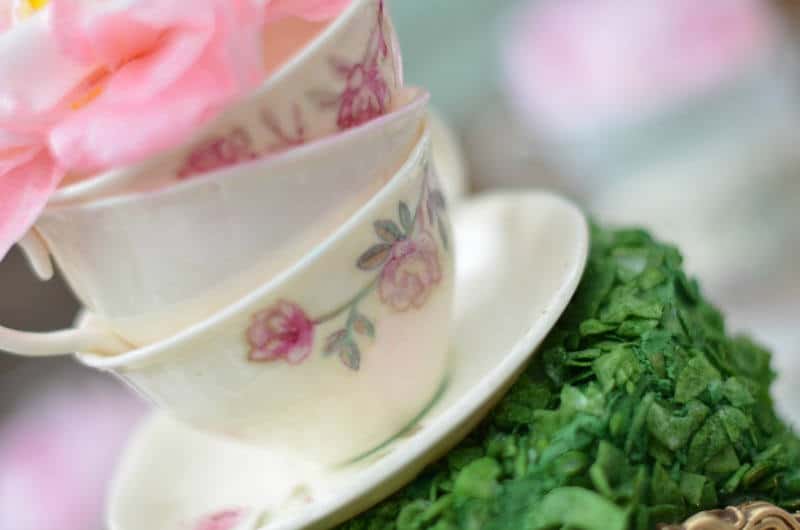 The teacups may be considered the star of the show here but that doesn't make the gorgeous and ornate gold doorknob and unique green foliage any less impressive. The way Liz achieves the foliage look is also a favorite technique.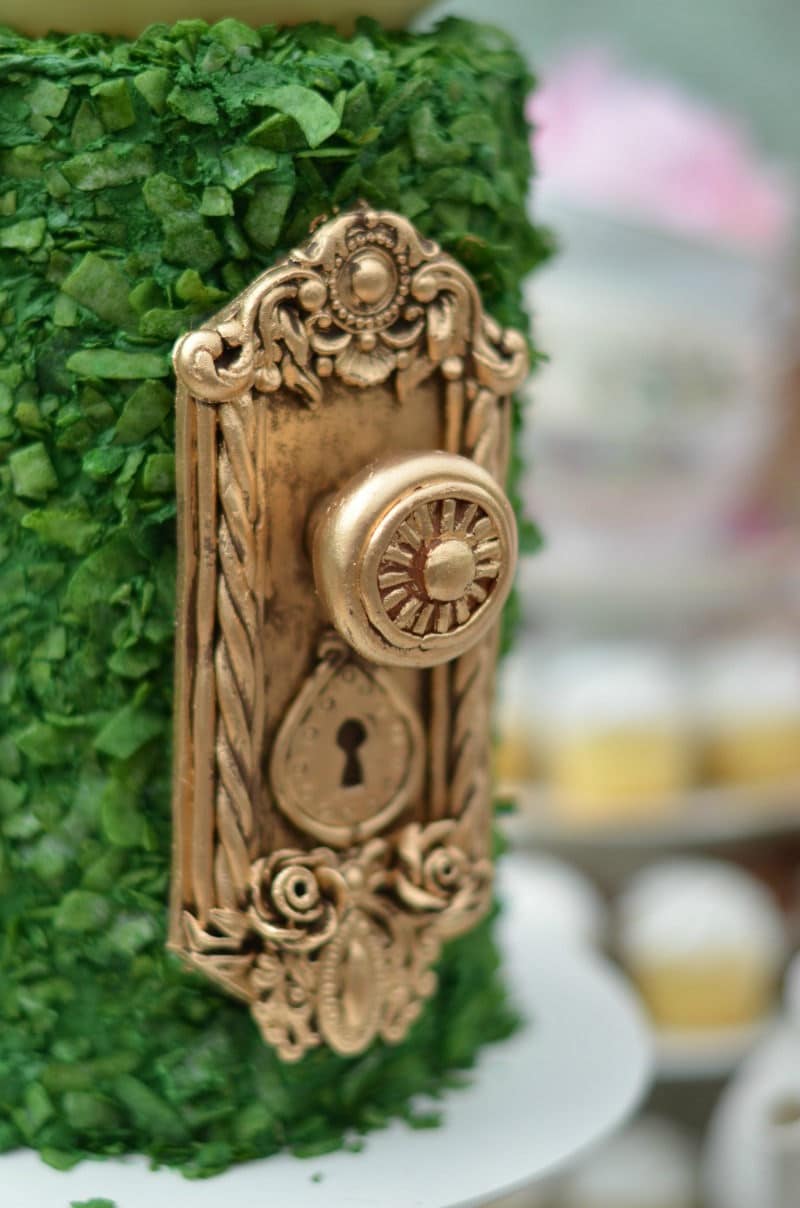 It's one of those cakes that looks simple at first glance but really once you get to looking closely is not so simple. Simple and easy are not the same thing. You'll find the techniques used to create this cake are as usual, surprisingly easy!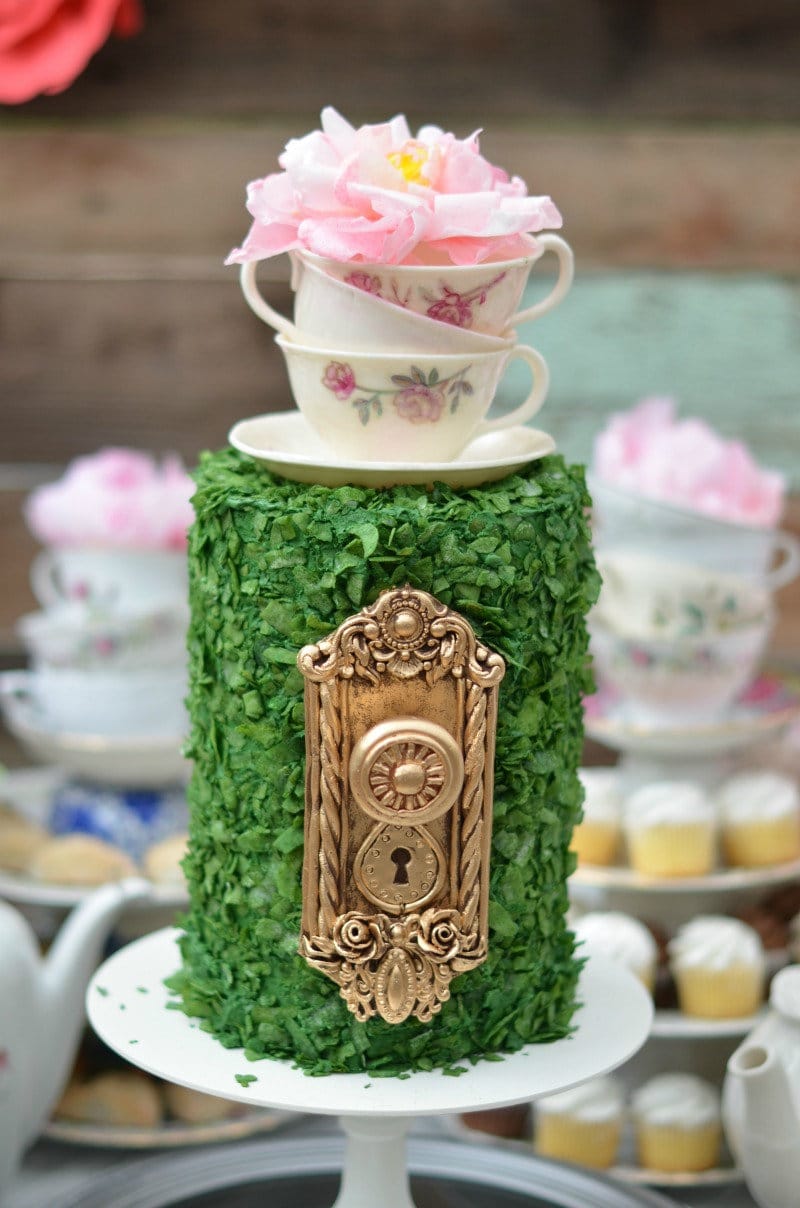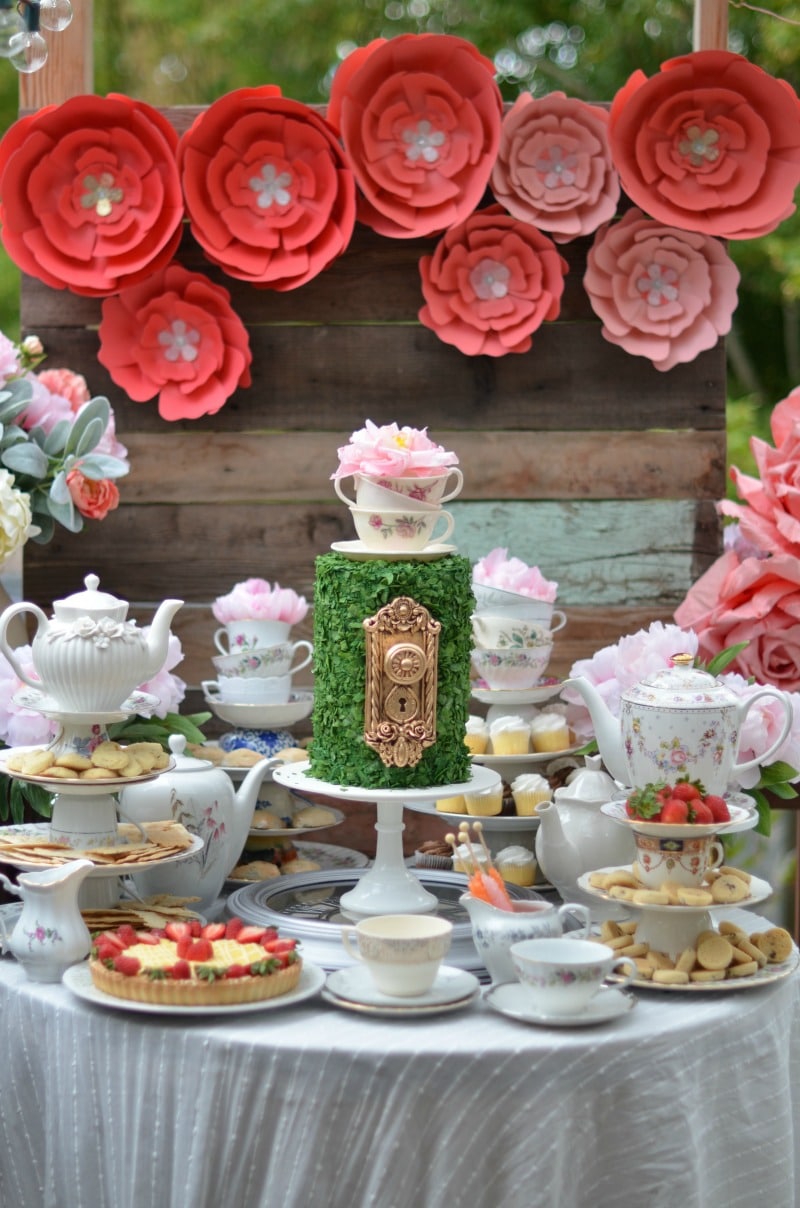 Okay, now you have permission to check out the full tutorial if you haven't already. Sign up as a Premium or Elite Member of The Sugar Geek Show to get full access to this amazing tutorial along with over 125 other incredible tutorials! I promise you won't regret it, now I am off to have some tea.