When I think of macrame I think of this old plant holder we used to have in our house growing up when I was very young. It's often associated with older generations and 70's colors but guess what? Macrame is back and like you've never seen it before, modern, sophisticated and oh so gorgeous! In this cake tutorial Liz shows you step by step how to achieve this incredible macrame look and in far less time then you'd think it took to do it! And the sugar succulents? Yeah they are brand new and you can be one of the first ones to learn this amazing new take on the popular plant! You'll also learn different ways of achieving sharp edges on a square cake, basics are important too!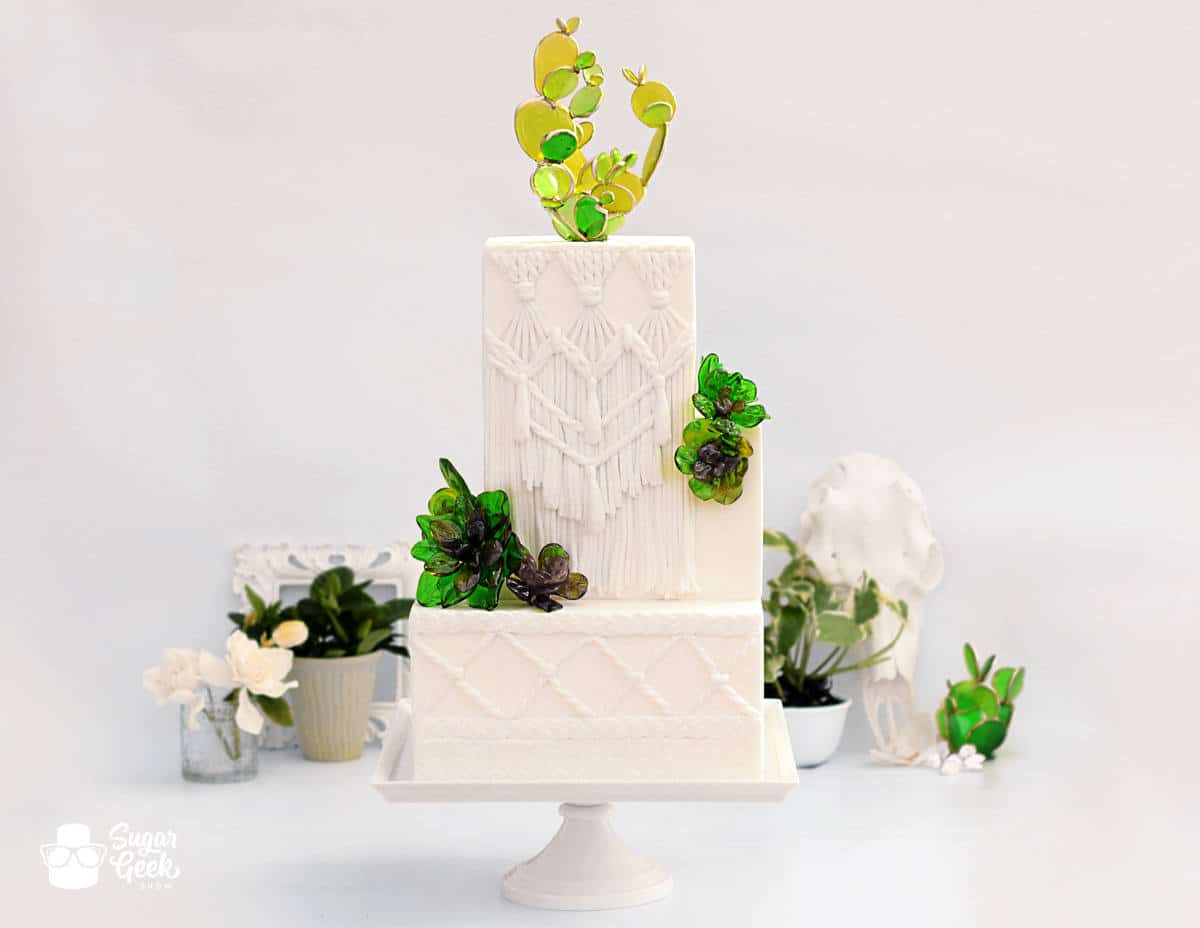 Learn several cheats on how to make an amazing macrame pattern of all different variations! I am assuming I had you at "learn several cheats" because who doesn't like a good cheat am I right?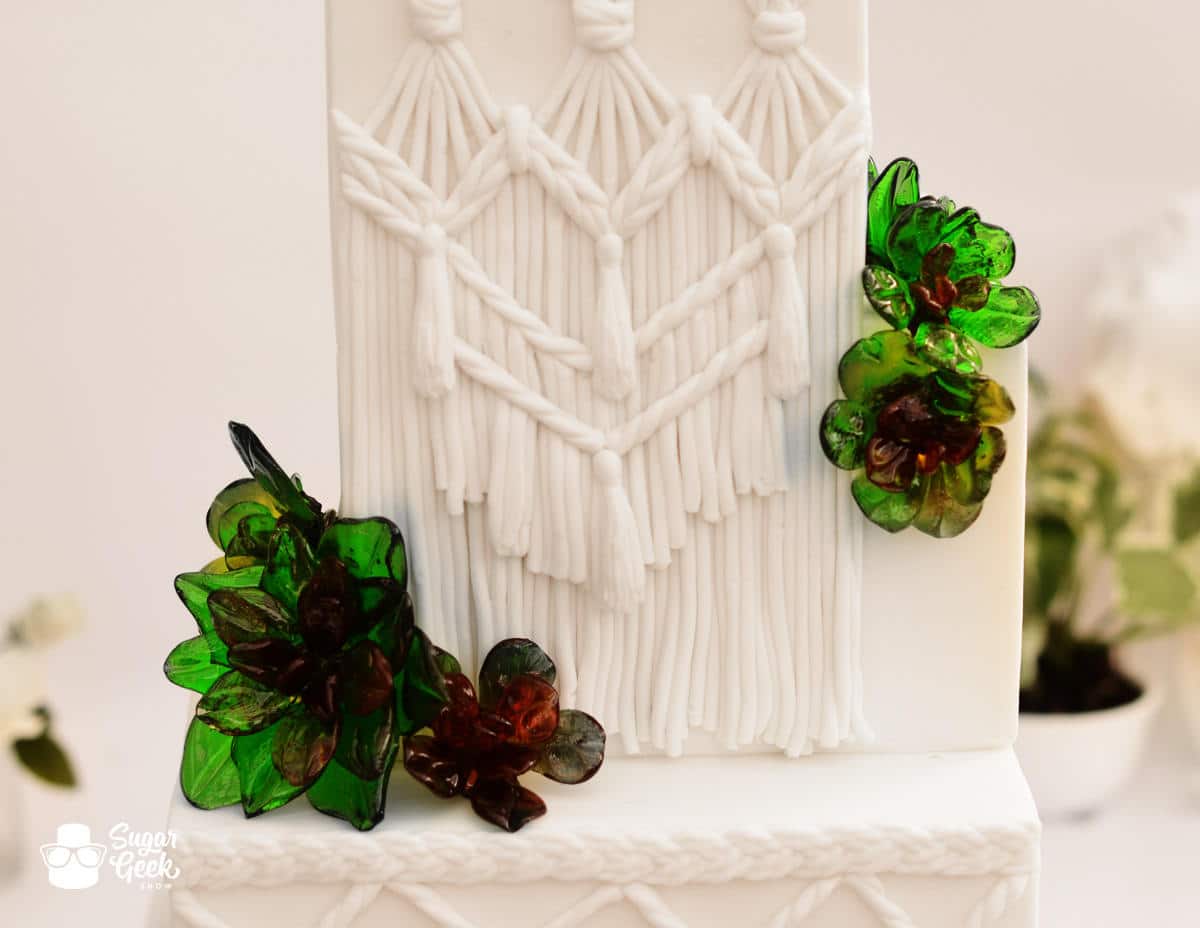 Pick up a fantastic new way of using isomalt to create these stunning sugar succulents that look just like glass sculptures. This will give your brides something no one else has had on their wedding cake! Bridezilla's be all over that.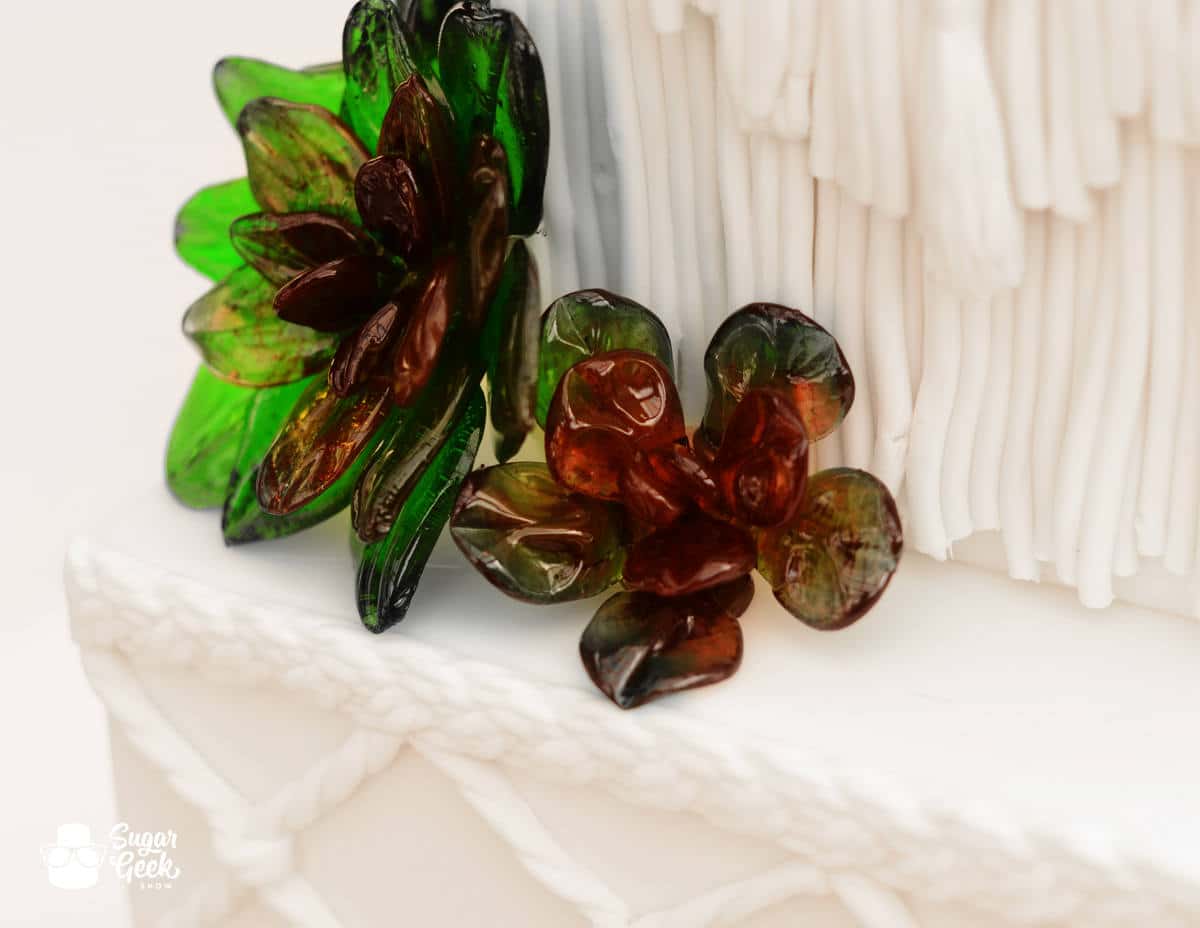 I absolutely love the coloring in the succulents, so natural and vibrant at the same time.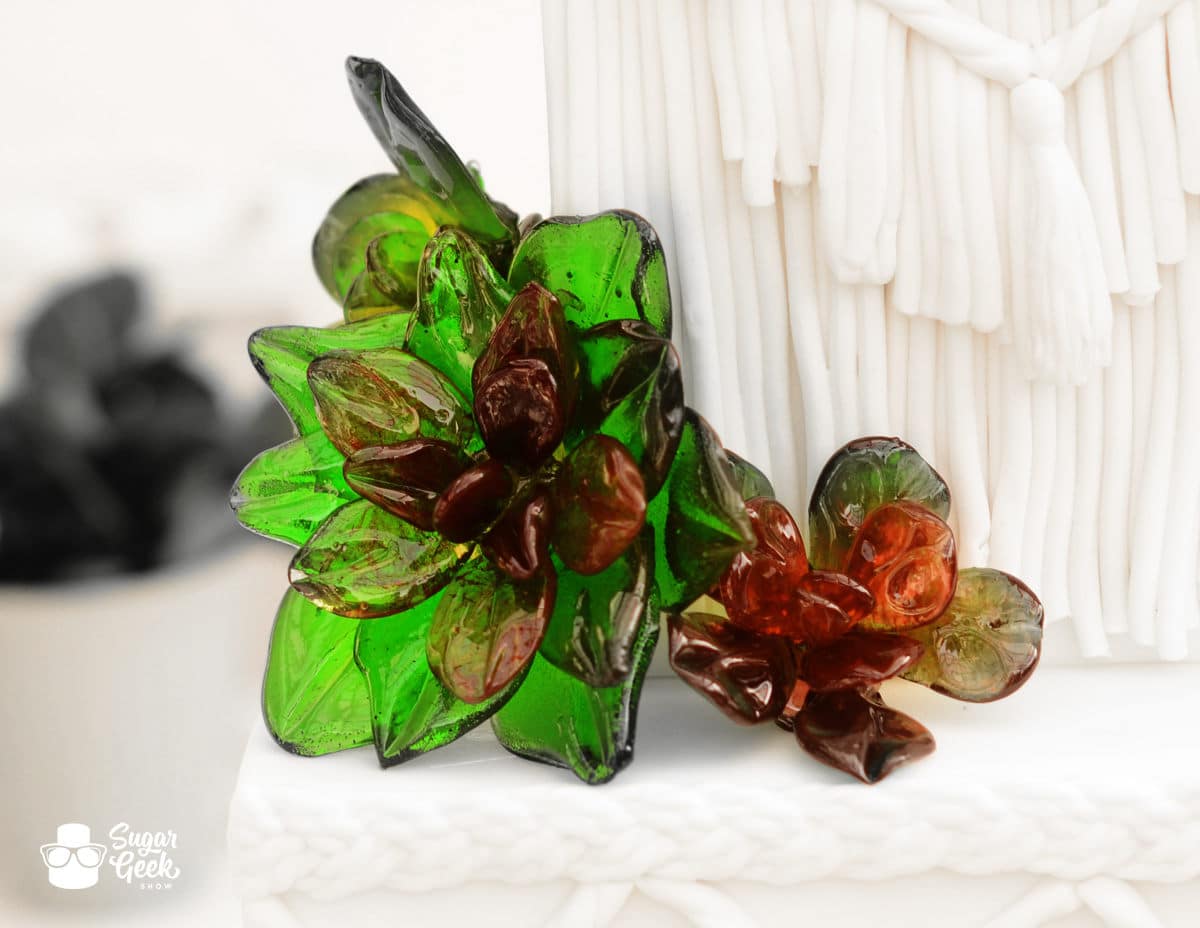 Look at the way this one catches the light! So beautiful!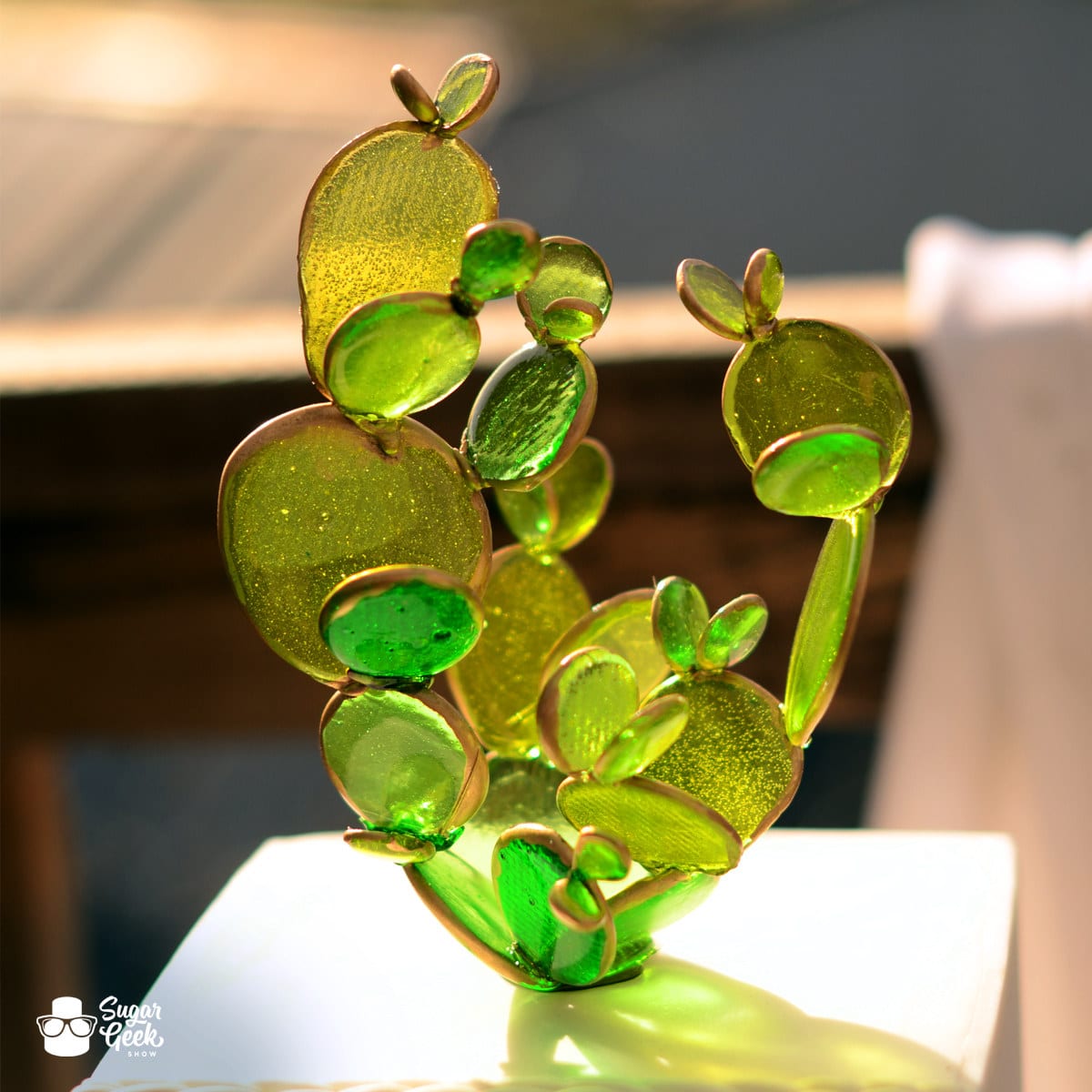 Check out the promo below for a sneakier peek at this tutorial and then head over and watch the full Macrame and Sugar Succulent Tutorial! I know you won't be able to resist.