"Rustic" has been a popular theme among weddings for some time now and it looks like there's a new kid in town. The lumberjack theme is popping up everywhere from birthdays and baby showers to yes, even weddings. Plaid is the trademark lumberjack print and is a fun addition to the world of rustic themes. What cooler way to incorporate plaid then on the INSIDE of your cake? The answer is, there really is no cooler way. Anyone can go buy a plaid shirt but with Liz's Lumberjack Cake Tutorial you could bring something new and impressive to the lumberjack game.
Chances are you saw the Plaid Lumberjack cake that went totally viral (take that all you tree stump cake naysayers!) but you may not have seen the gorgeous styled shoot that took place shortly after. Beautiful, whimsical wedding cake with a bold surprise on the inside, how fun is that? Not to mention the adorable meringue mushrooms and crazy realistic moss.
A lumberjack wedding calls for a tree stump groom's cake complete with an axe, I mean really, an Xbox cake would just look weird.
That stump fits right in out there because it looks so real. It looks more real than the real slab it's sitting on. No offense wooden slab, it's not your fault.
The rest of the styled shoot gives you a real feel for the lumberjack theme. Once again the gorgeous photos were taken by Hazelwood Photo out of Portland and are absolutely breathtaking. So many incredible vendors took part in the shoot including a gourmet s'more company! Clearly I have been sorely deprived. Gaze upon the amazing details and I highly recommend you head over and see more of the jaw-dropping pictures of the Lumberjack Styled Shoot.
And last but not least, the famous Lumberjack Cake seen 'round the world. Click the link above to learn all the amazing techniques needed to create this incredible cake. Realistic bark, axe and of course the plaid baby. Gotta love the plaid.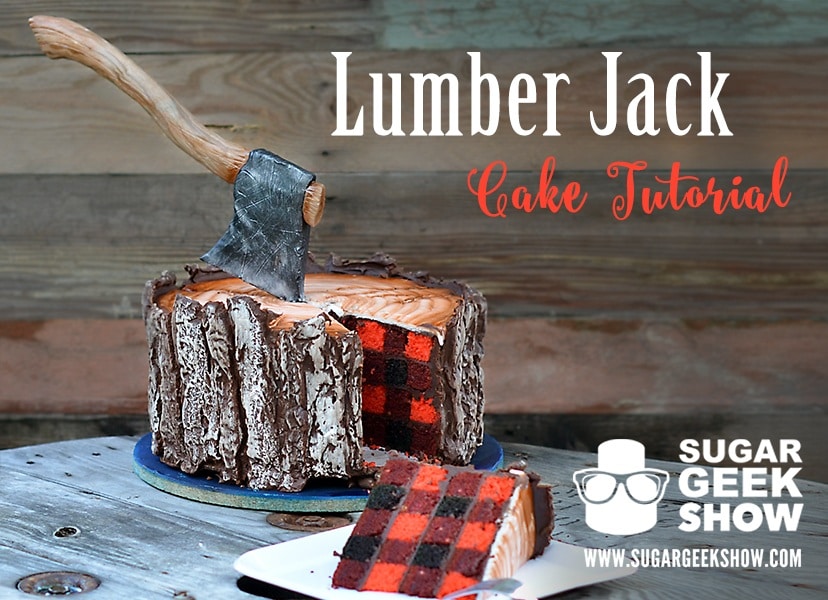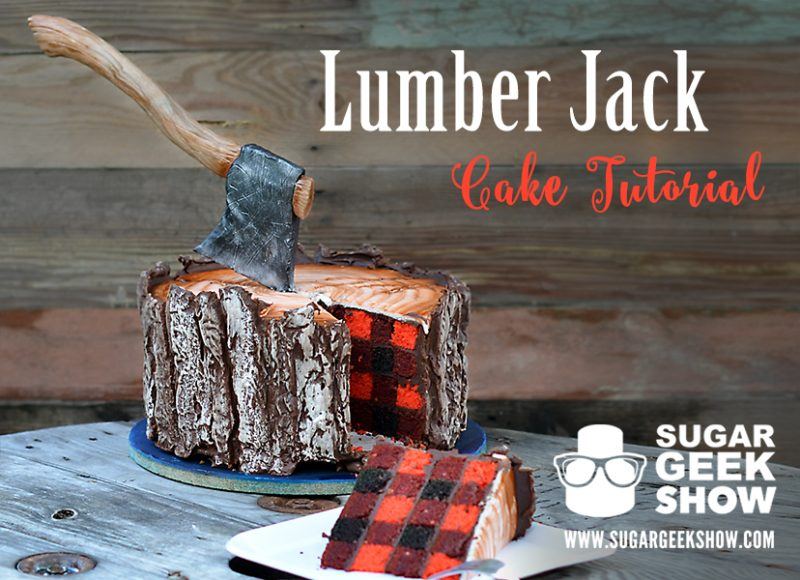 Vendor Credits:
Cake(s): Artisan Cake Company // Styling + Rentals: Something Borrowed Vintage Rentals  //  Collaborating Photographer: Aniko Productions  //  Hair + Makeup: Jein King
Florals: Swoon Floral Design //  Invitations + Lazercuts: Nimbi Creative  //  Chalkboard Signage: BH Design  //  Gourmet S'mores: Nineteen 27 S'mores  //  Cocktails: Mint + Mirth
Men's Attire: Duchess Clothier  //  Women's Vintage Attire: Hattie's Vintage  //  Venue: Magness Tree Farm