If you love geode cakes, you're gonna LOVE the new line of Sugar Geek Show Crystal Molds available from Simi Cakes! These molds will help you add a whole other dimension and element to your geode/marble/agate/natural/stone/whatever cakes!
The molds come in three sizes, small, medium and large and are extremely easy to use! The large mold is perfect for making a gorgeous topper and the small and medium molds can be used as embellishments anywhere on the cake.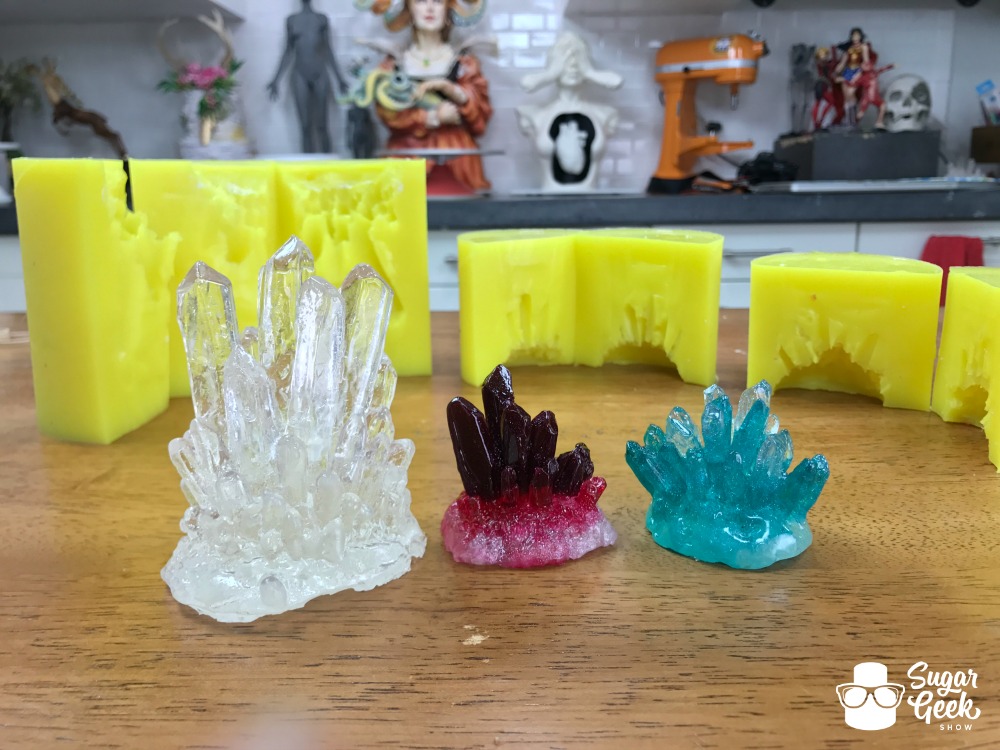 Brides be like "ooooohhhh" and "aaaahhhhh". Seal them with PME Clear Edible Glaze Spray and they can even keep them as a wedding keepsake.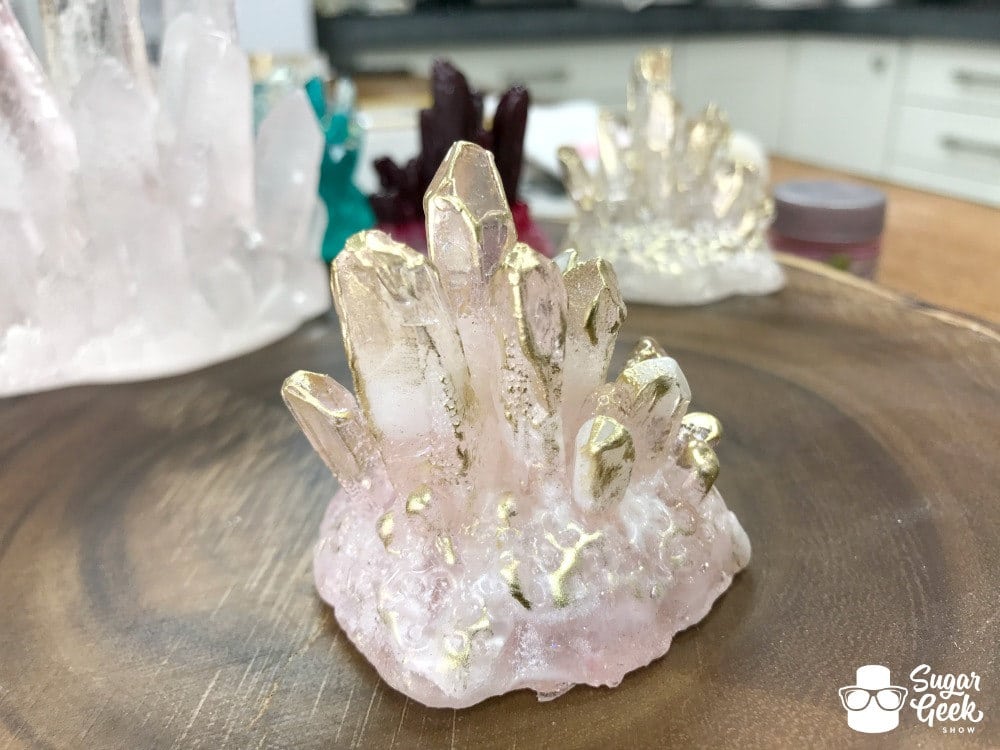 Experiment with adding highlights, using colors, mixing colors, whatever you can think of! The finished product is incredibly detailed and realistic.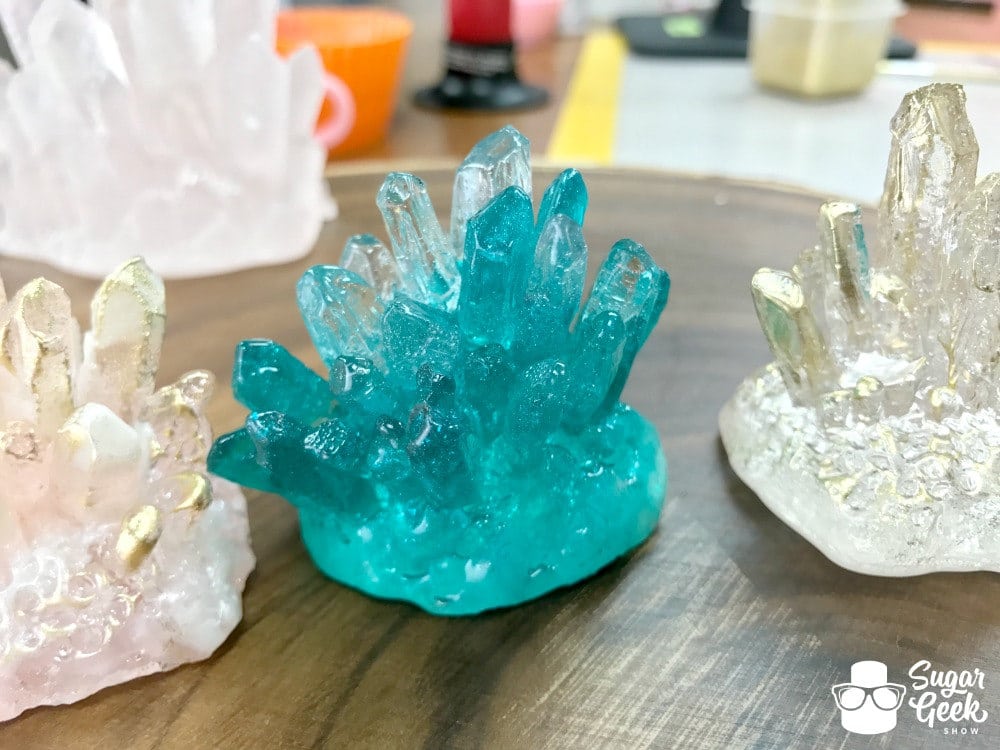 People will think you spent days looking for crystals on a mountain side. Let them think that and charge more, I won't judge.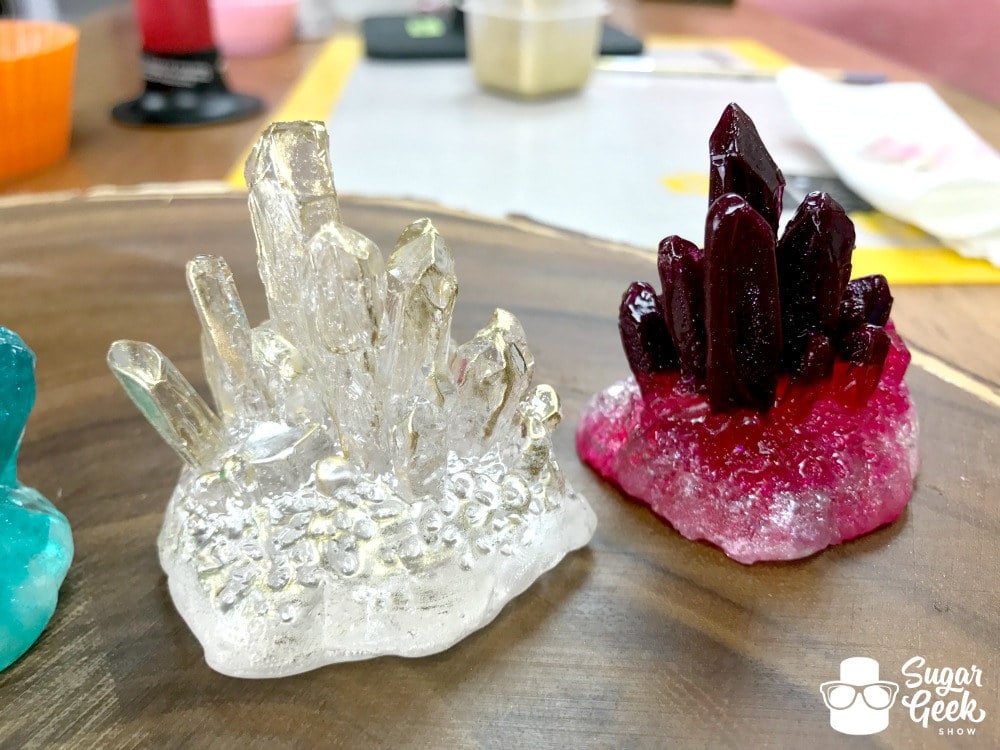 And just look at the beautiful masterpiece you can create with these molds. I mean really.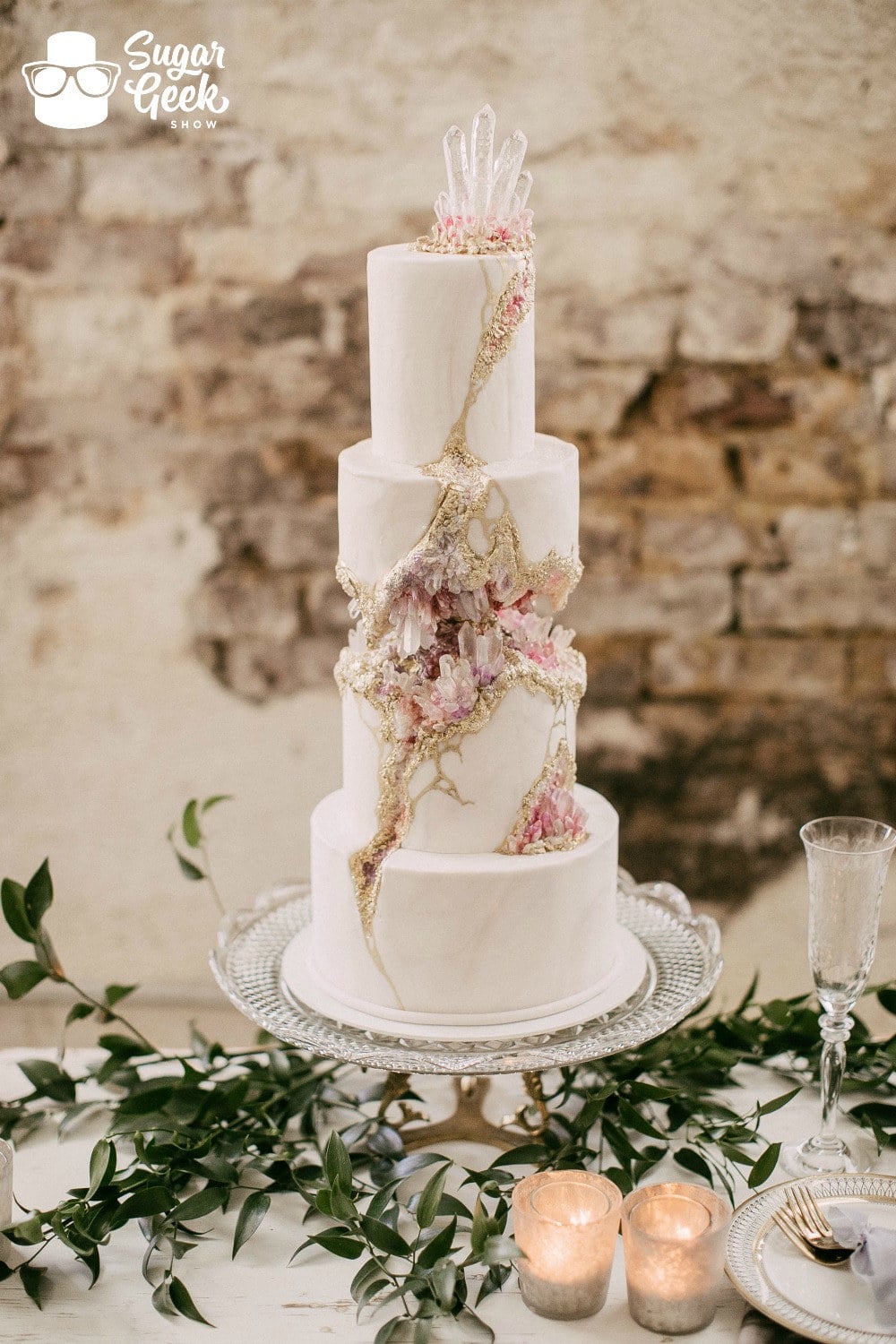 Watch the tutorial on how to use the molds below along with the promo for the gorgeous Kintsugi Crystal Wedding Cake Tutorial. Still wondering how you can make your own super clear isomalt for projects like this? I'll throw that down there too. We seriously would love to see what you create with your Sugar Geek Show Crystal molds! We may even do a future blog post on it so get your molds and send us your photos or post them to the Sugar Geek Show Facebook Page and you could be featured!