Entremets, En-tre-mets. What an ugly word for such a beautiful cake! I'm kidding, only if  you pronounce it incorrectly like I did the first several times I said it. If you pronounce it correctly then it is quite beautiful. Ahn-truh-meyz, of course it is French, they make those of us who can't speak their language look stupid and everything else look  beautiful, and these cakes are no exception. Have you seen these gorgeous pieces of edible art?! Fan-freakin-tastic. I could stare at one for hours. Don't ask me how I know.
This look is created with mirror glaze. It's made from gelatin and is usually poured over a chilled mousse. Here are 25 of our favorite shiny cakes aka Entremets.

#1-Totally mesmerizing, is that a building we can see in that glass like reflection?!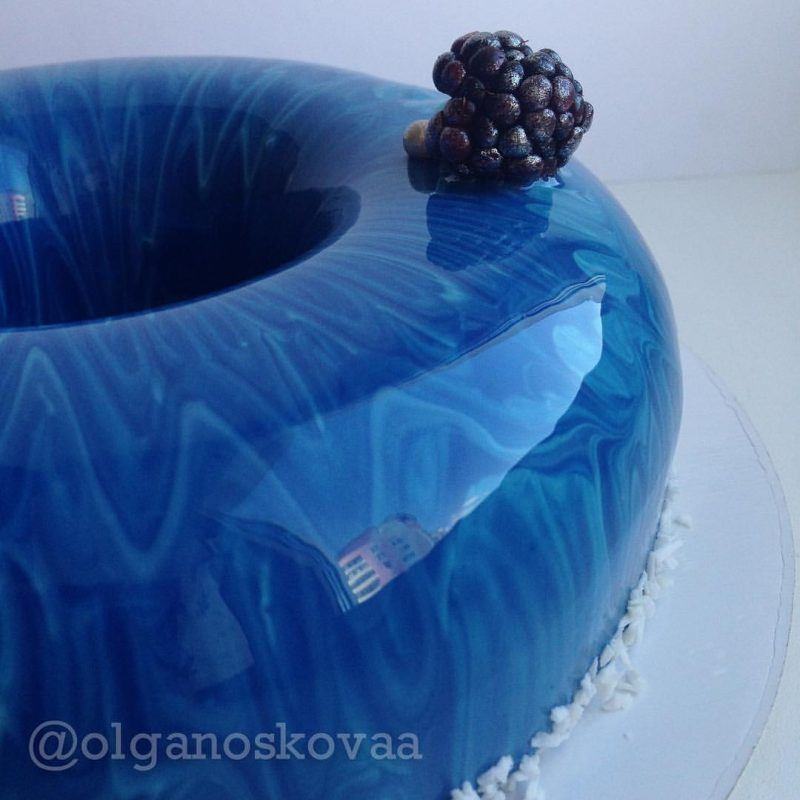 #2-Such gorgeous, vivid colors! Almost need a pair of sunglasses it's so shiny and bright.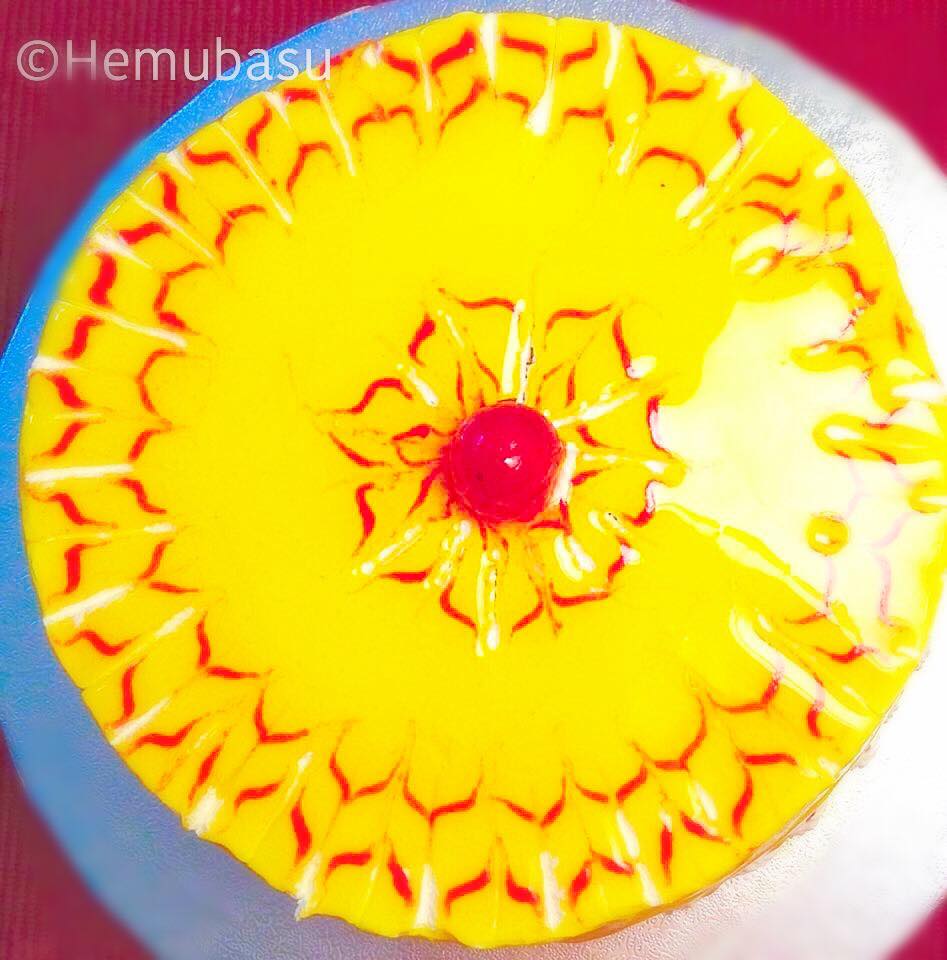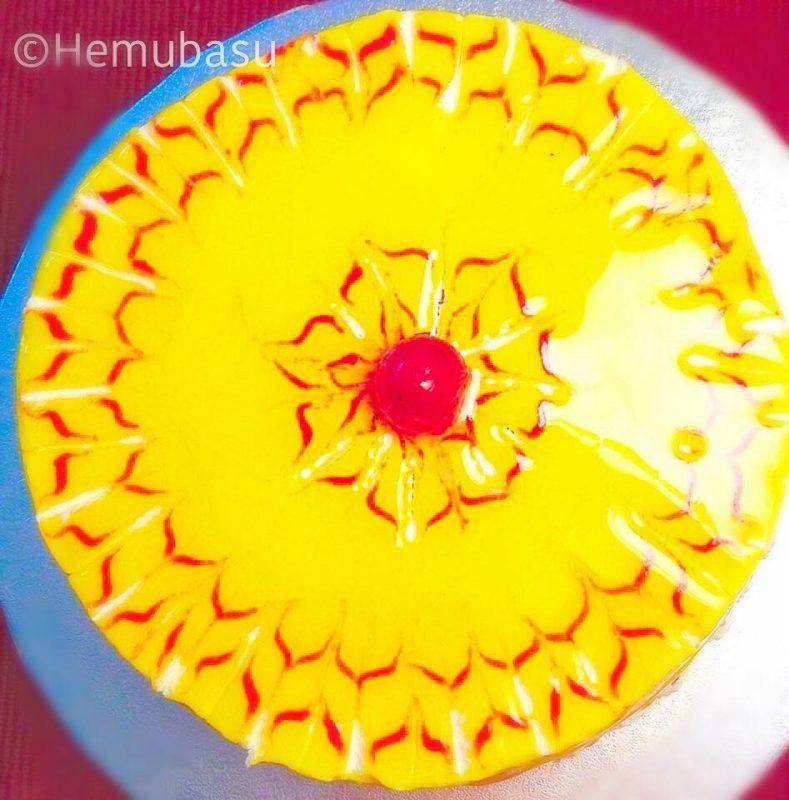 #3-Normally this would be considered a photo bomb, but in this case it's just impressive that you can see it.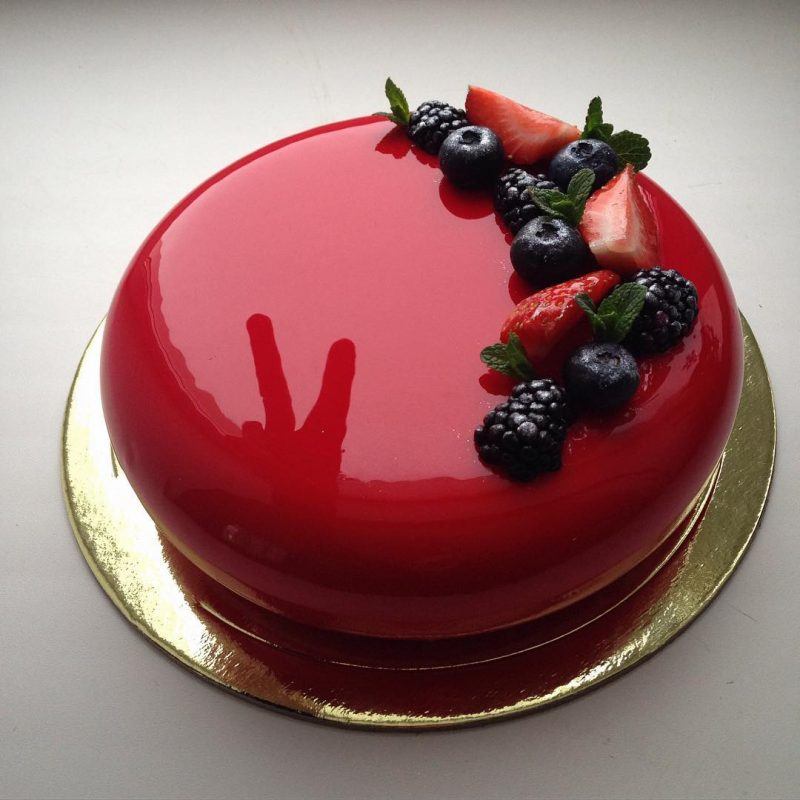 #4-This one is captivating. A cross between marble and tie dye. Pure eye candy.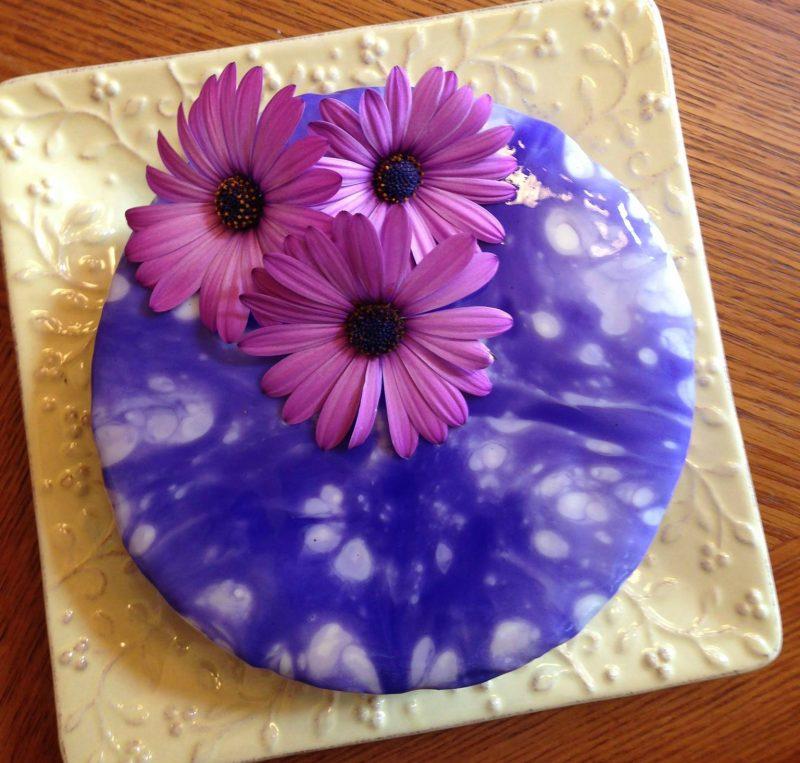 #5-Love the simple perfection here, really makes you want to see what's inside!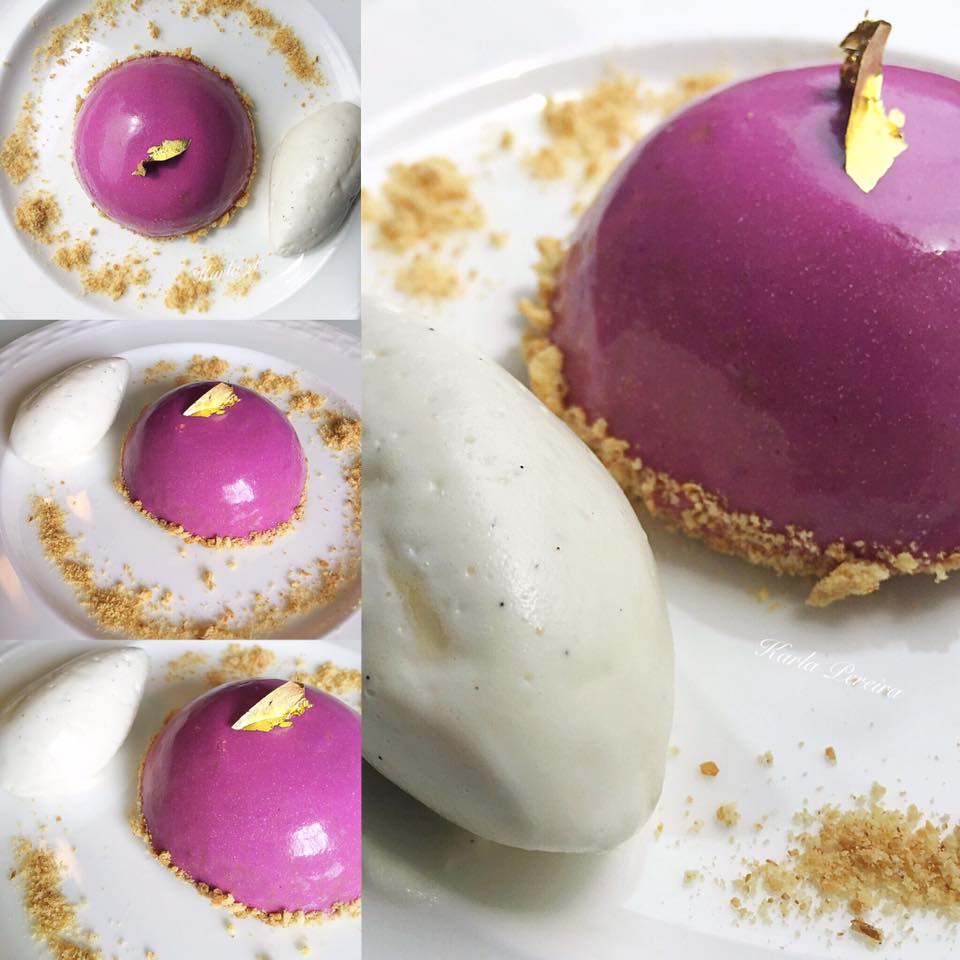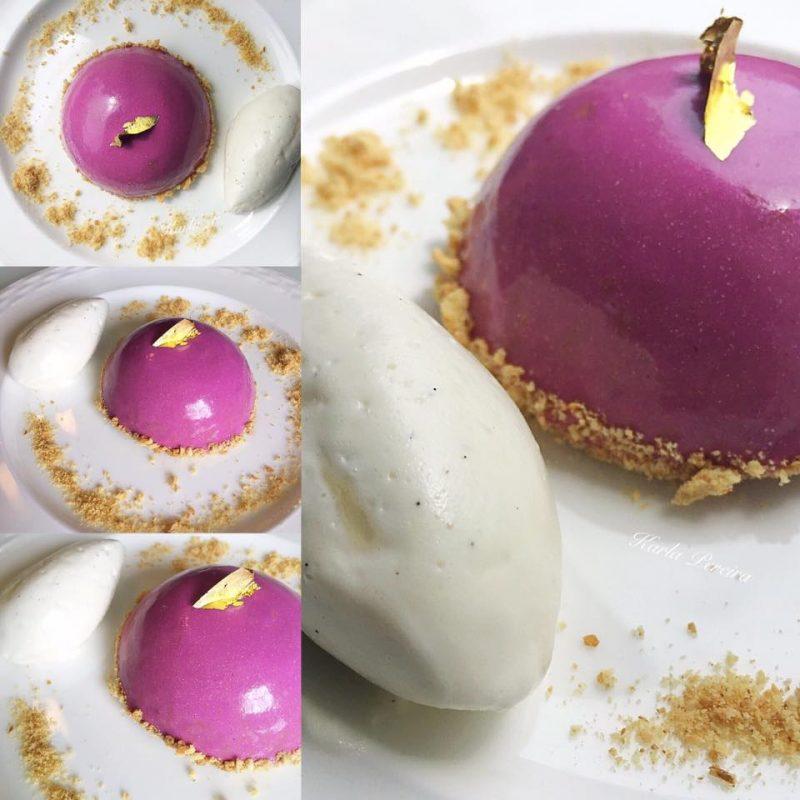 #6- This mint green is fabulous with the pop of color from the fruit, looks so pristine and refreshing!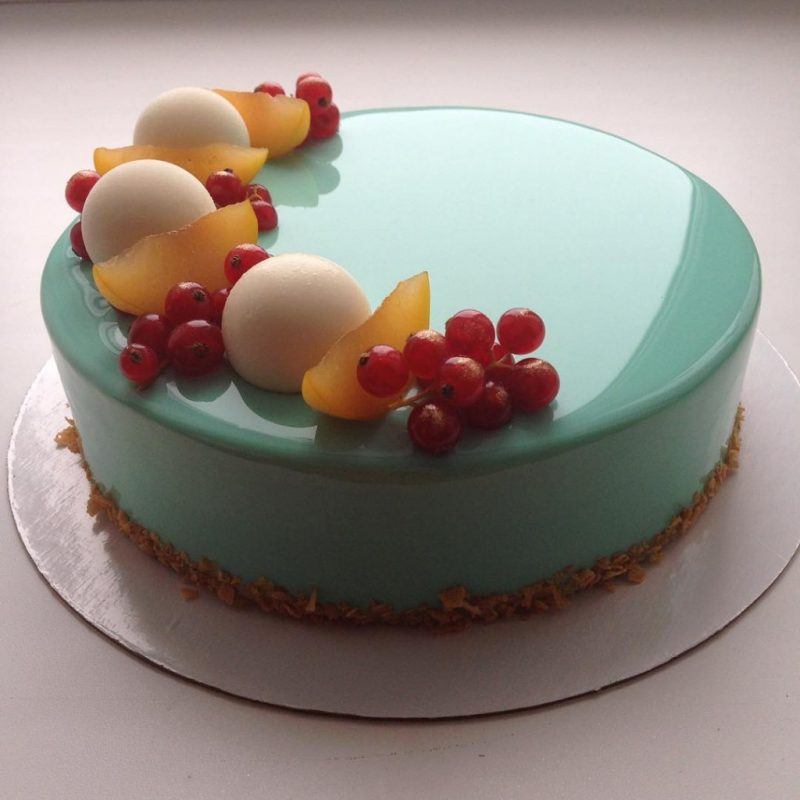 #7- So much interest here, like a sweet interpretation of spaghetti and a meatball.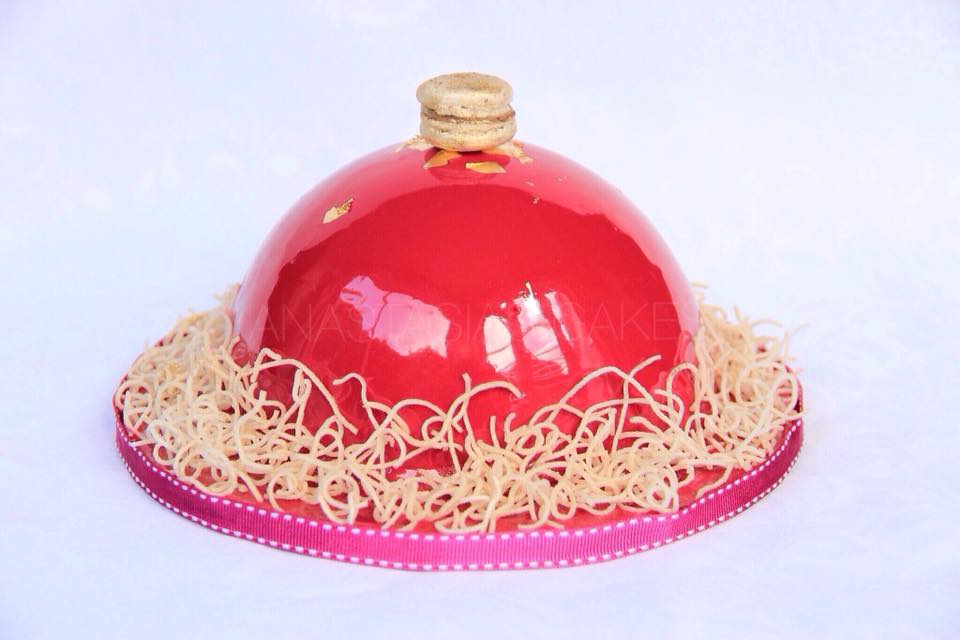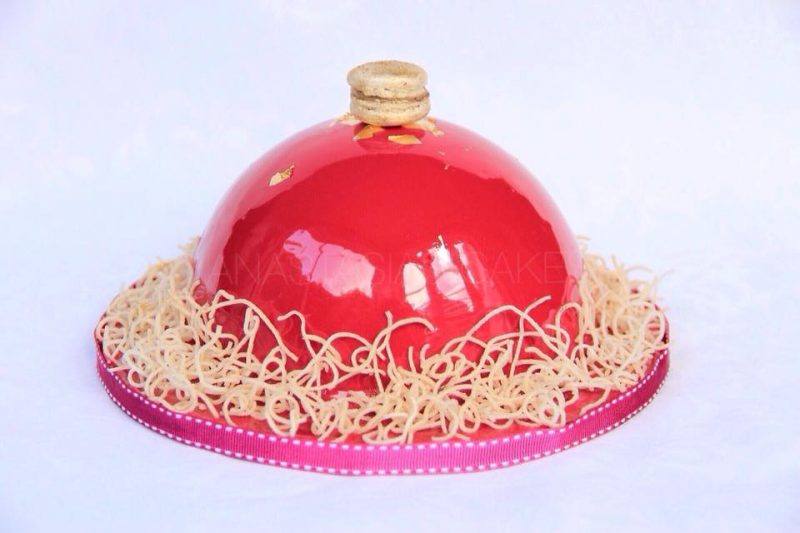 #8- If that isn't enticing, I don't know what is. You naughty thing you.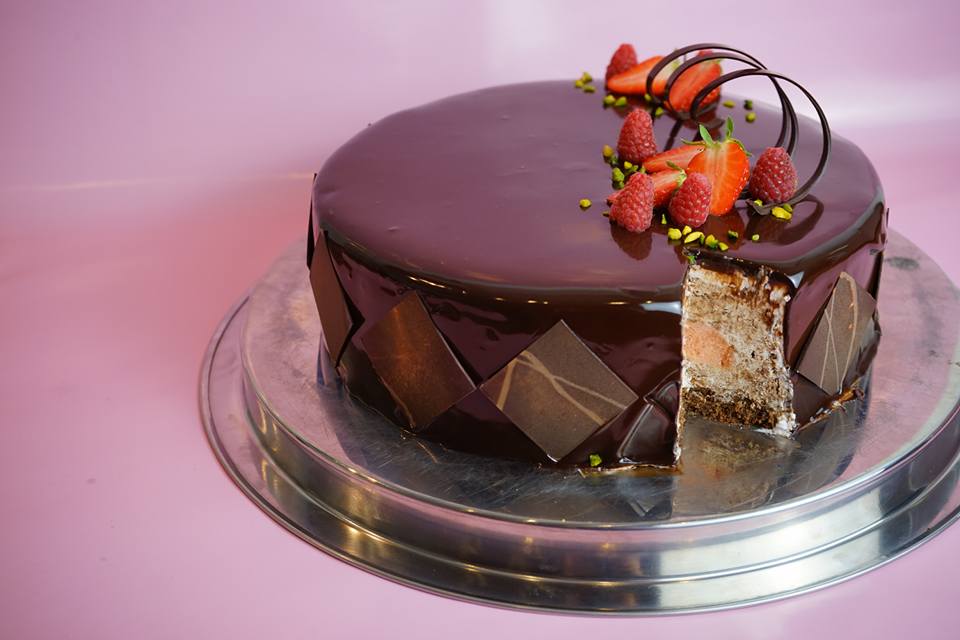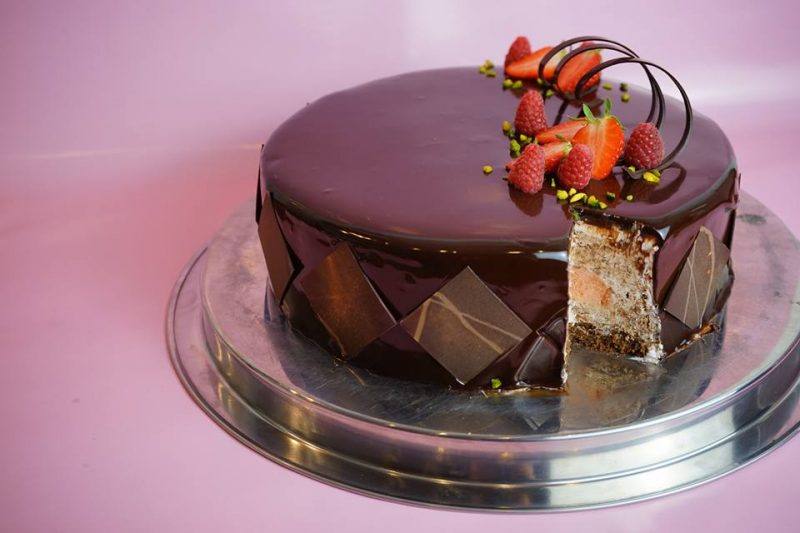 #9- Faberge Egg or delectable dessert?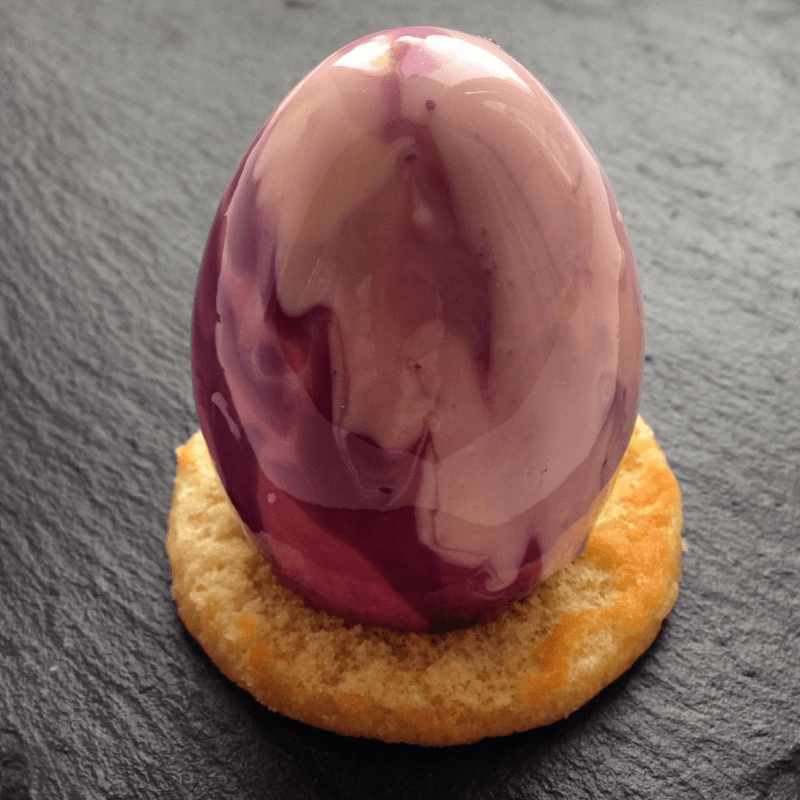 #10-Crazy cool Mars interpretation with a sweet galaxy board to call home.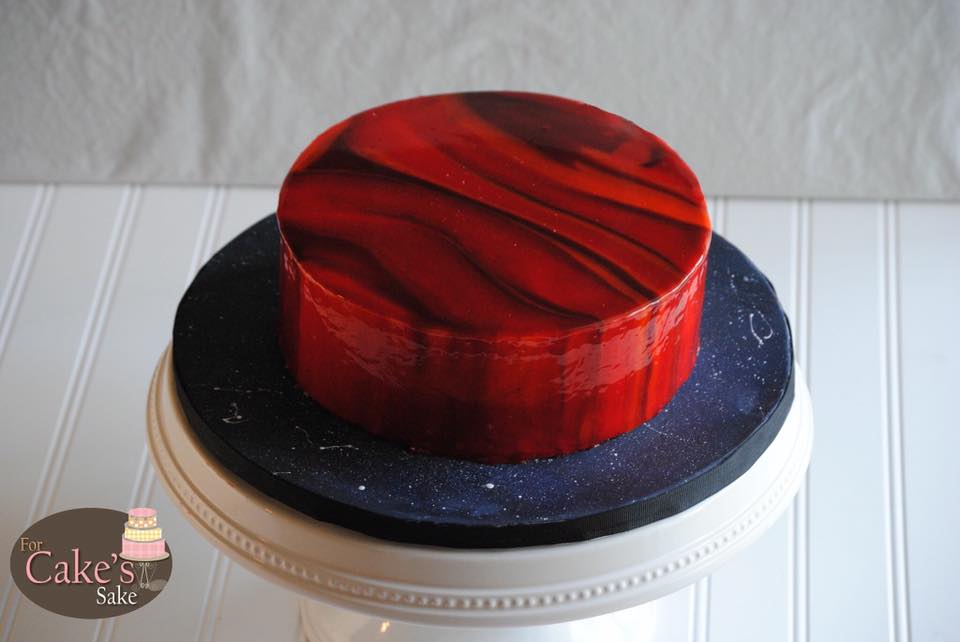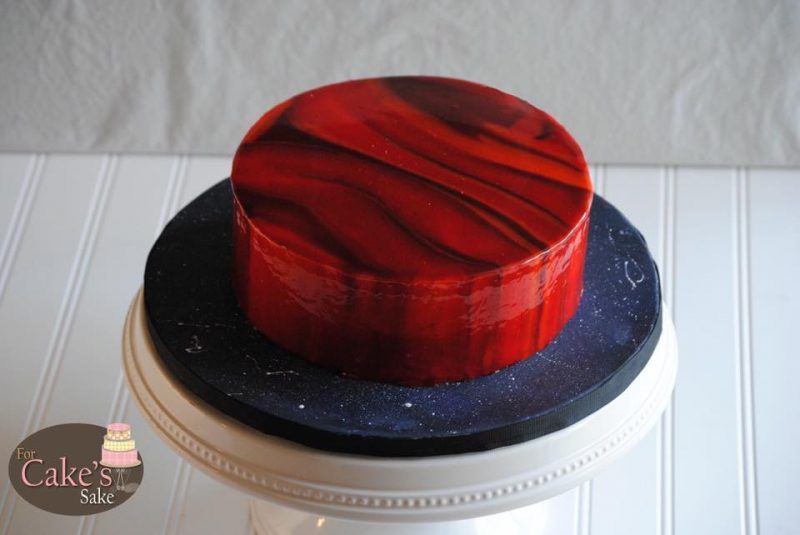 #11-Love the shape of this one, it's like a giant pill but one you actually want to take, all at once.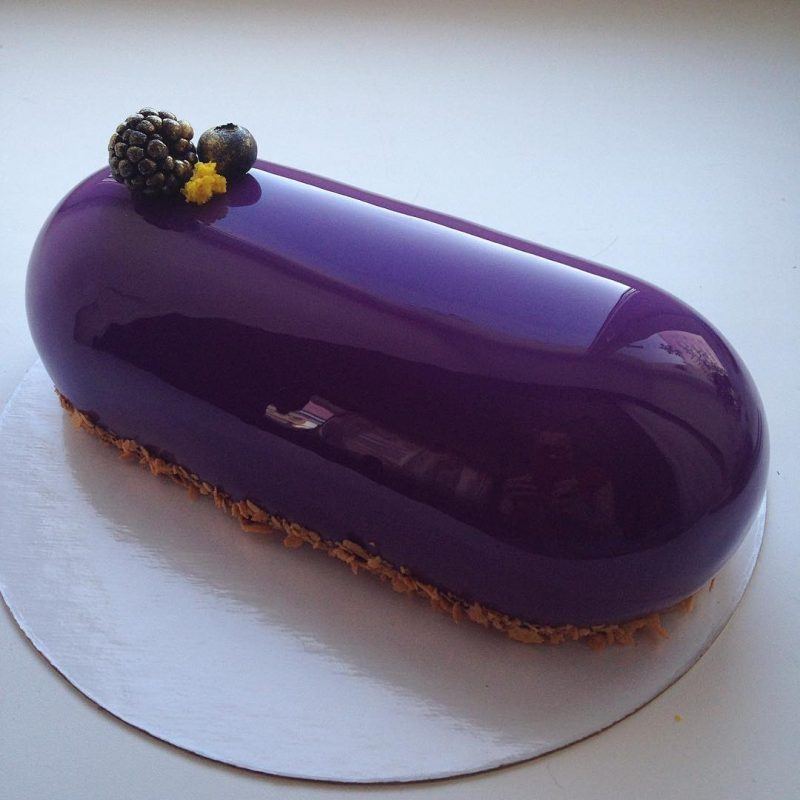 #12- A trio of adorable shiny desserts. I'll take 9.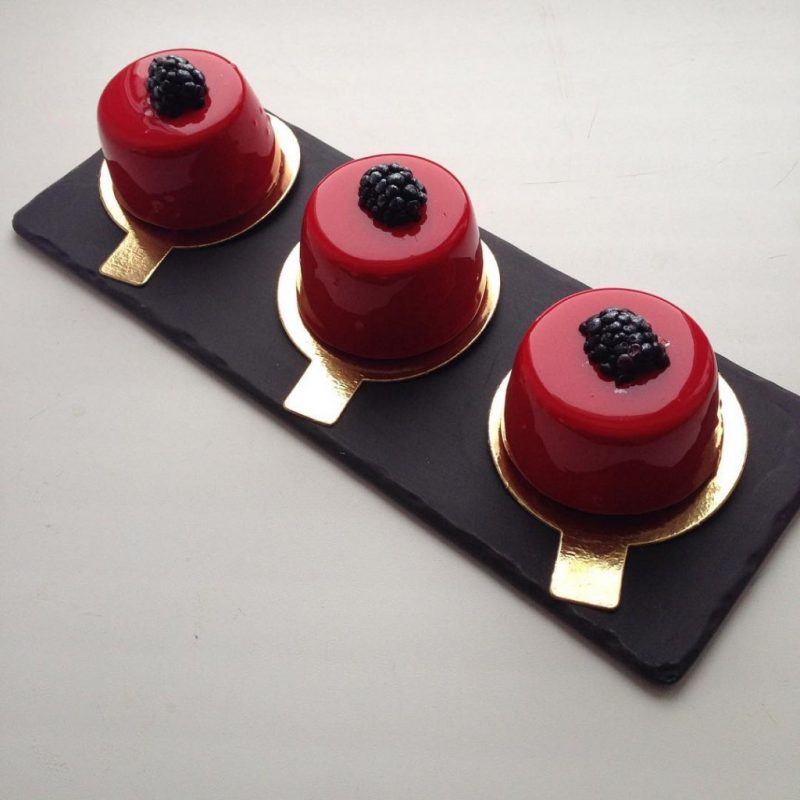 #13- This is true modern art. I want to freeze this one and put it in my living room.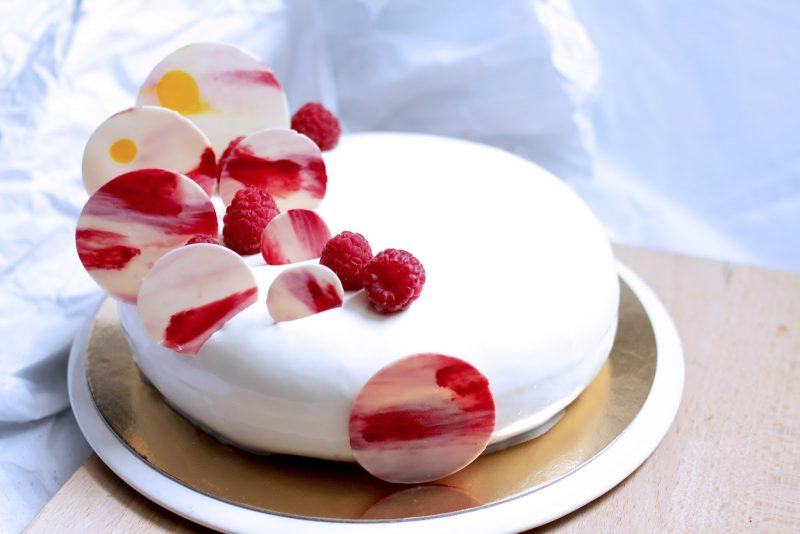 #14- The creativity here is incredible! The contrast of the shiny Entremet on the inside and the matte chocolate on the outside really catch your eye.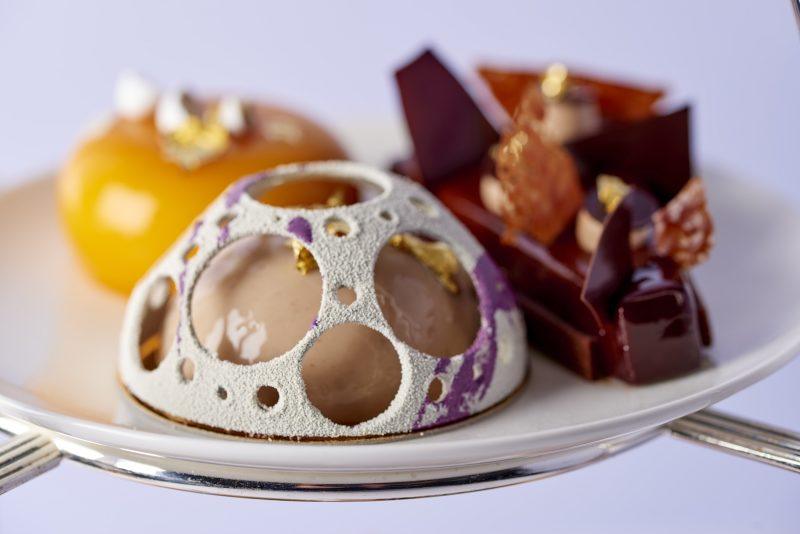 #15- A gravity defying masterpiece with a shiny platform.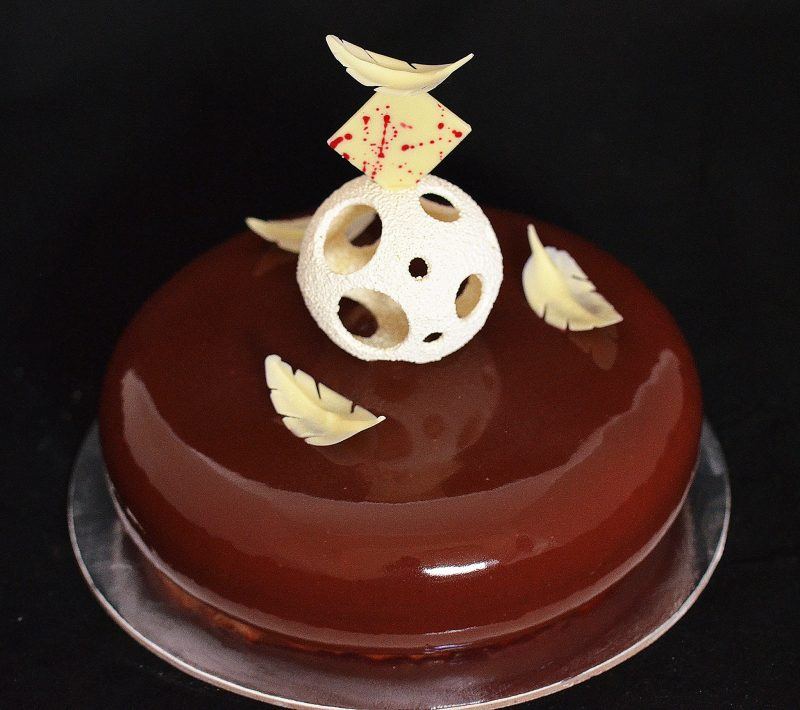 #16- LOVE the rainbow colors! This one just screams fun!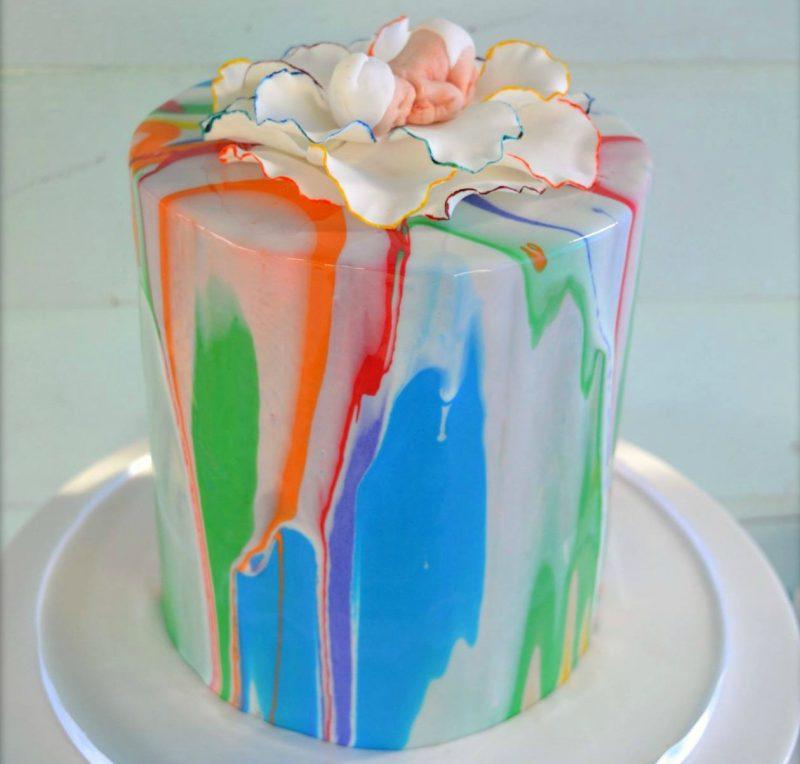 #17- The pristine surface and circle designs make me think of ripples in water.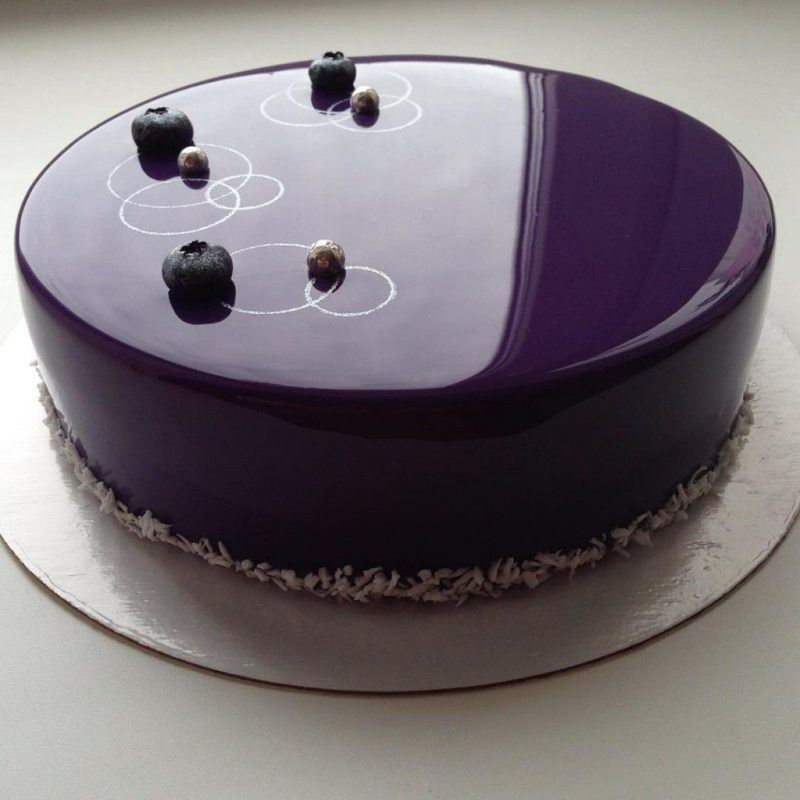 #18- Another seriously interesting shape to show off that amazing shine.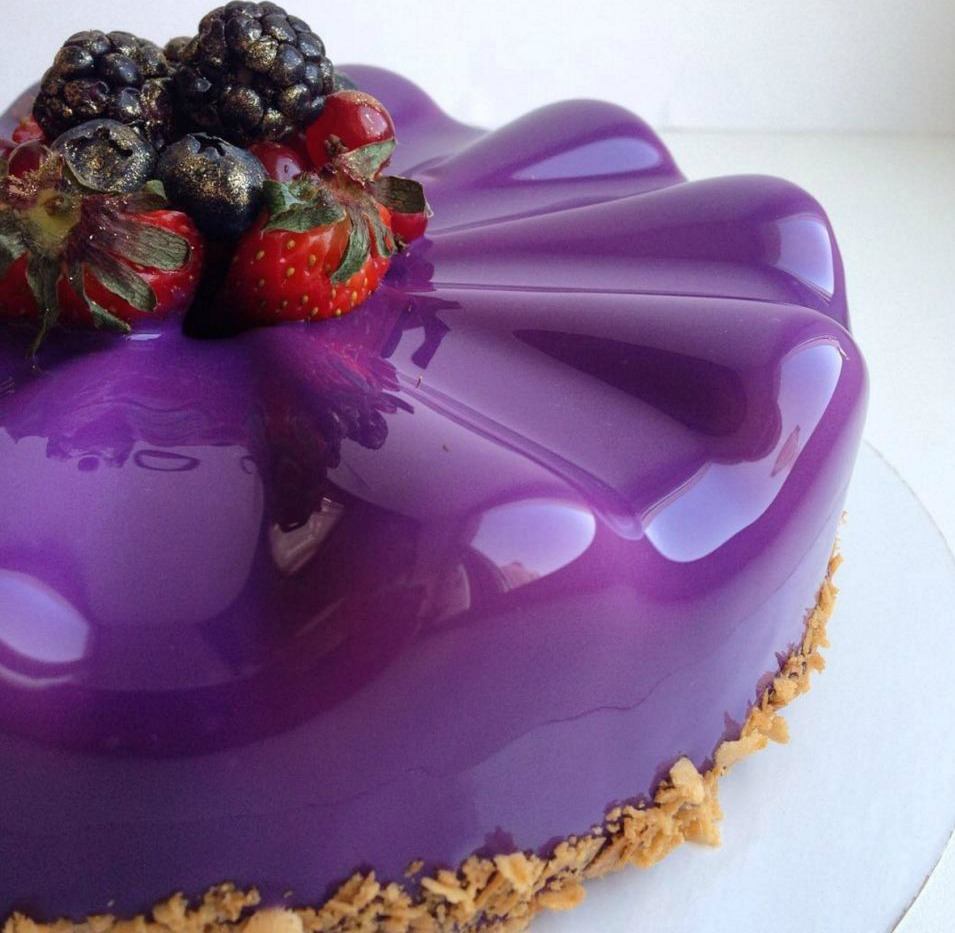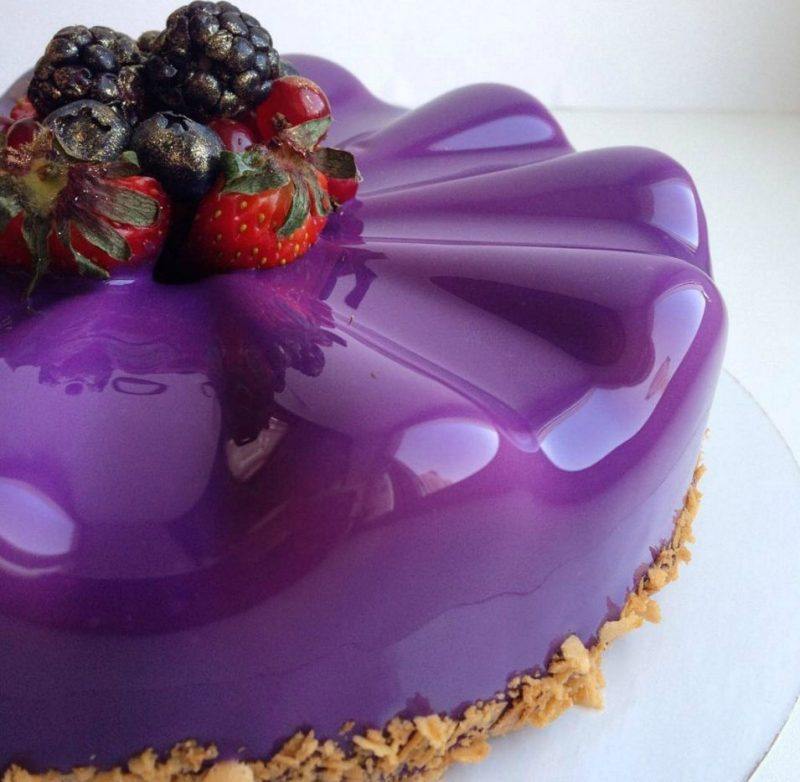 #19- Mouthwatering deliciousness. I really need to eat this, like NOW.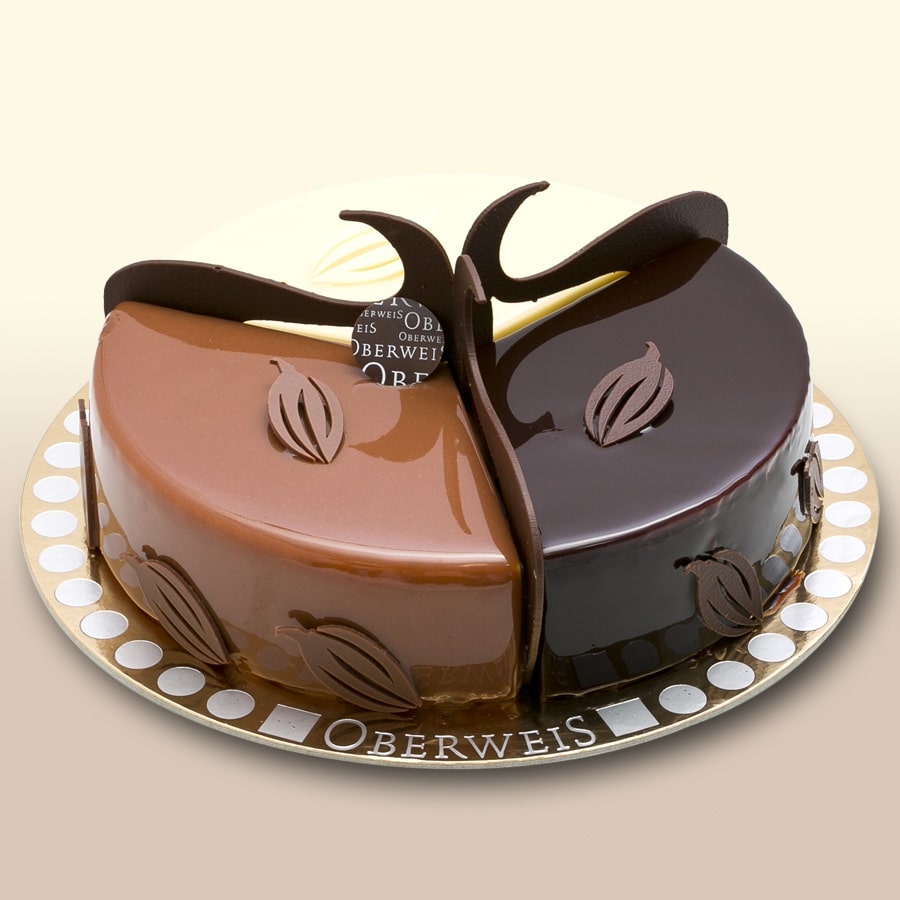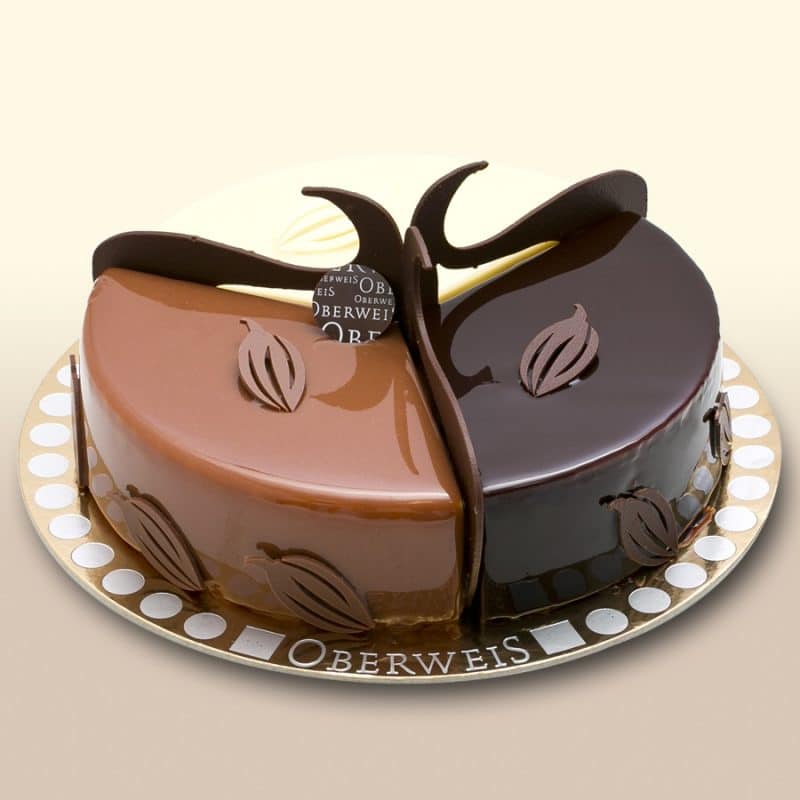 #20-Pretty pink palette. I reeaally want to find out what one of these tastes like. I bet they are so soft and fluffy in your mouth.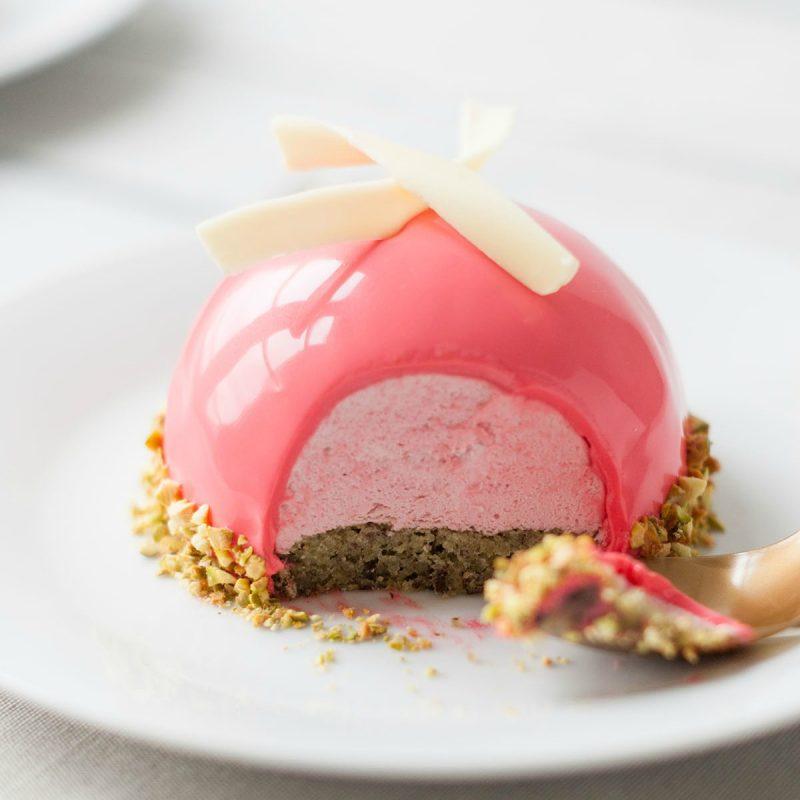 #21- I see symbolism of a dragon, commanding and beautiful.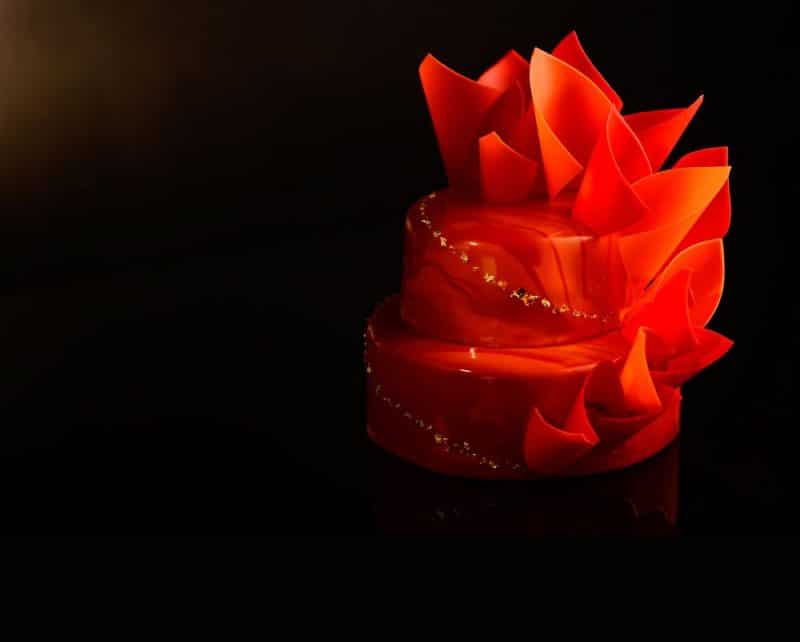 #22- A super interesting pattern with every hue of yellow.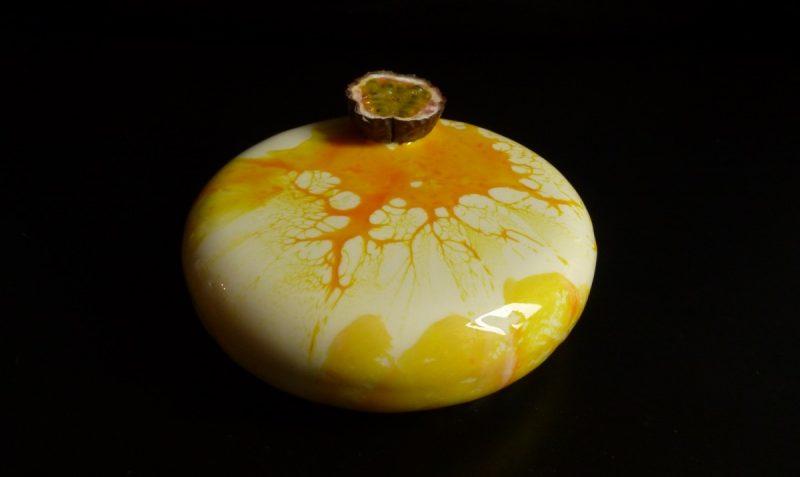 #23- Like the paint job on a sexy motorcycle.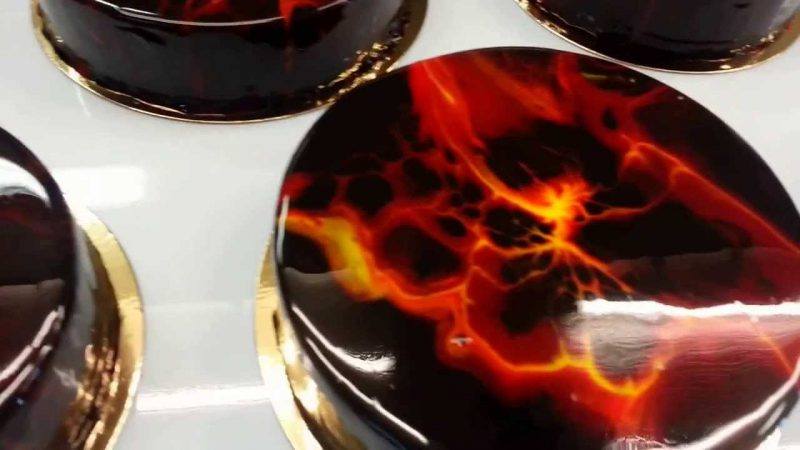 #24- Entremet in action. Love the marbling here!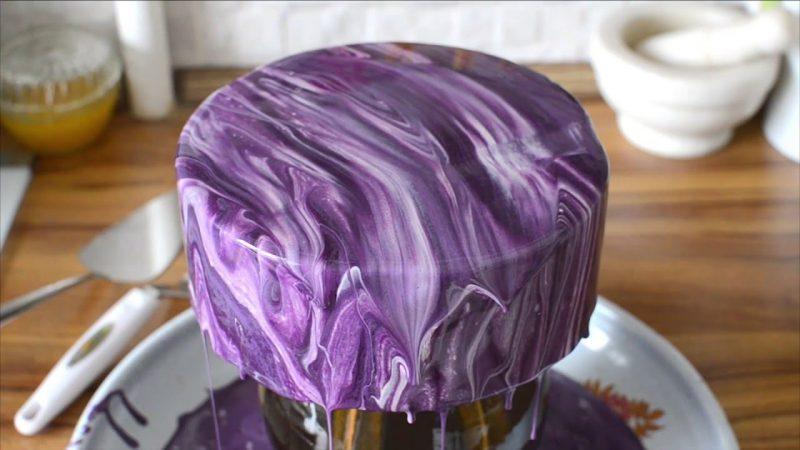 #25- Simple yet bold. And look at that inside. Oh Em Gee. (Drools)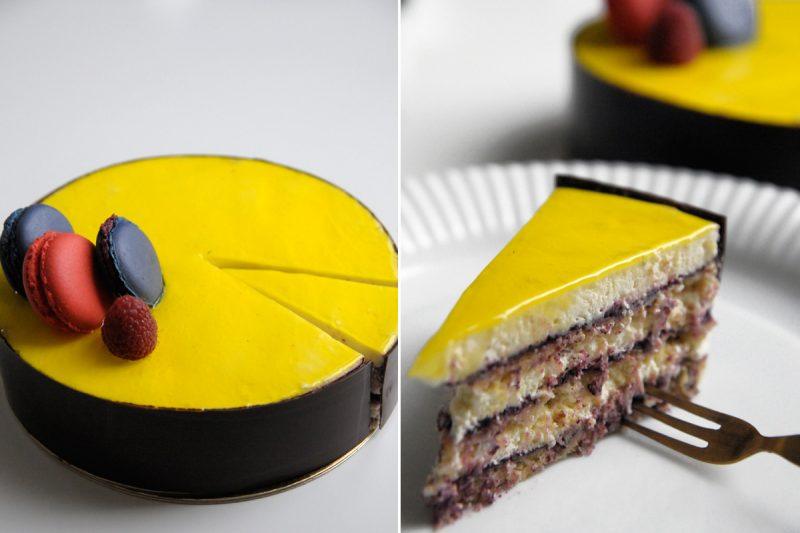 How long did it take you to finish looking at them? I told you you'd be distracted, they are just too shiny, you can't say I didn't warn you.
I feel like my first introduction to eating one needs to be from someone who knows what they're doing. Then maybe I will attempt to make one myself, that way I will know what I am striving for and that I royally screwed it up.
Here is a recipe for the mirror glaze if you would like to try it yourself!
Chocolate Mirror Glaze:
This recipe came from Ленивая кухня here. Though she uses glucose, you can use corn syrup.
Ingredient                             Amount
Powdered Gelatin                     3 packets (Knox)/20 grams
Water  (cold)                             120 grams
Corn Syrup                                300 grams
White Sugar                              300 grams
Water                                          150 grams
Condensed Milk                        200 grams
White Chocolate                       300 grams
Instructions
Bloom gelatin in 120 grams of water for 15 minutes.
In a separate bowl, combine the white chocolate, condensed milk and bloomed gelatin.
In a medium sauce pot, boil 150 grams of water with the sugar and corn syrup until it reaches 103*C / 217*F.
Pour the boiled mixture over the chocolate/milk/gelatin mixture and allow to melt.
Using a hand blender blend until smooth avoiding air bubbles.
Add white food color to balance the yellowish color. Add any additional color you want to make it.
If you give these beauties a try, post your pics on The Sugar Geek Show Facebook Page, we'd love to see 'em! Because you know we have more time to sit around staring at shiny cakes.