With the recent release of the newly revamped Beauty and the Beast movie an instant trend has emerged! Whenever something is hot on the market we like to take some time to check out what edible creations have been made following the trend. These works of art will have you feeling like you're a guest in the beasts mansion.
I'll be honest, I had a hard time narrowing it down and there are a few cookies I couldn't resist throwing in here too. There'd be even more if it weren't for resolution restrictions. Darn you low resolution photos! (shakes fist in the air).
These first cakes (and cookies) are all very literal in their depiction of the movie with their use of actual characters and replicated details from the movie.
First off is this INCREDIBLY sculpted Beast cake by Timbo Sullivan of Cakes by Timbo. This design very much takes after the Beast in the new movie and it couldn't be more amazing, I mean seriously?!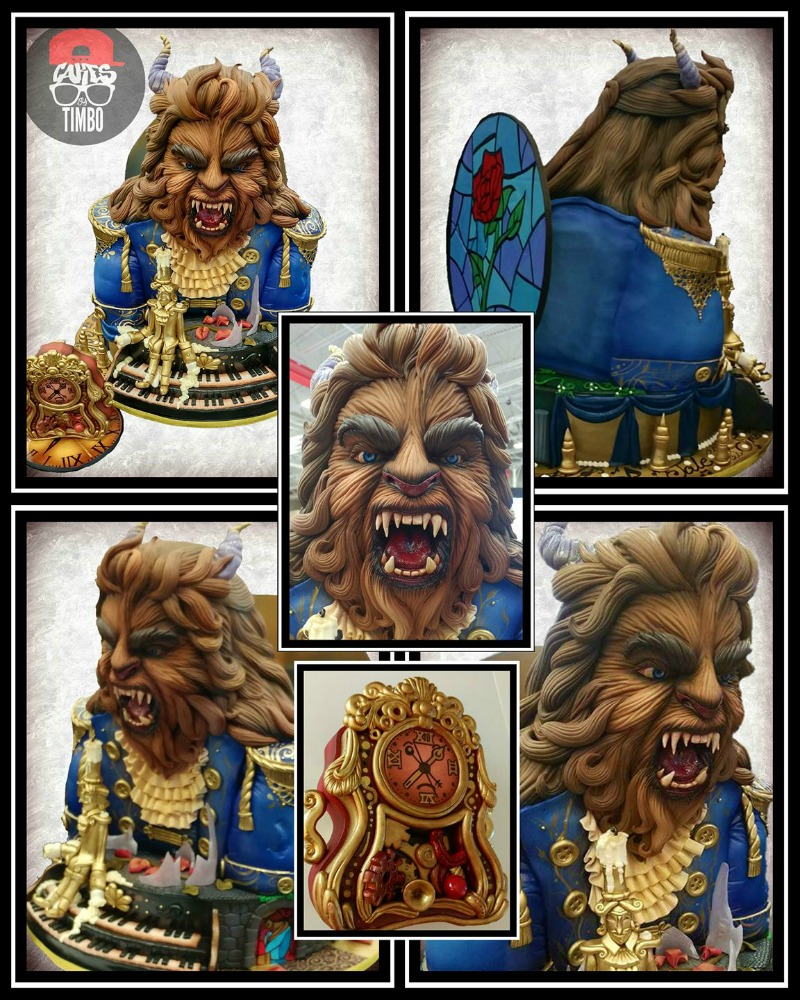 A lovely sweet 16 Birthday cake with fabulous details and striking hand painting.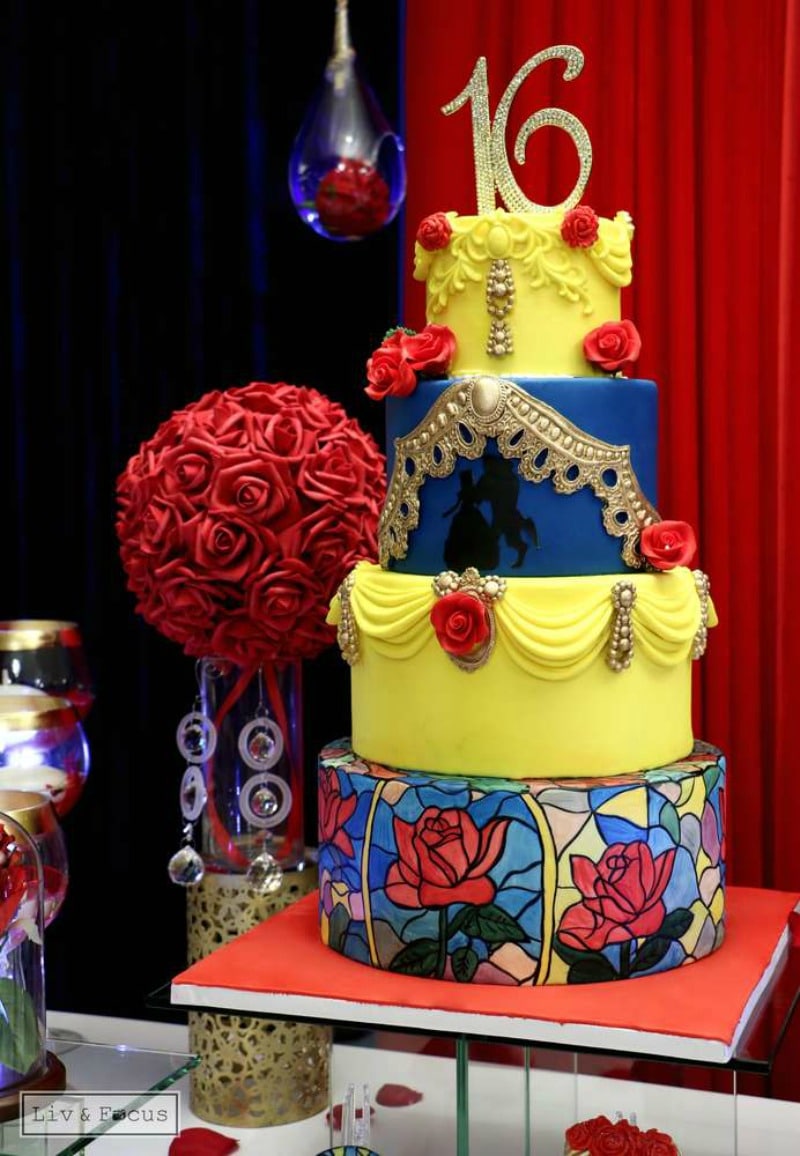 The fairy lights add a little extra splash of magic to this cake!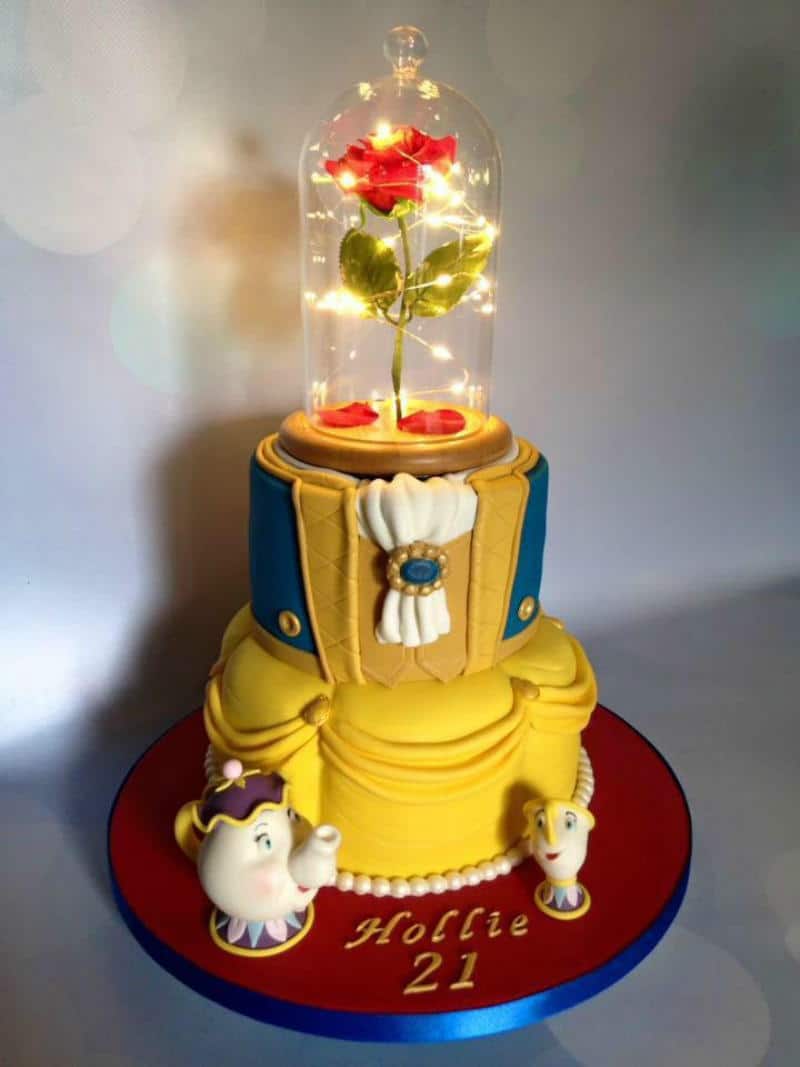 This cake is also exceptionally detailed and the Beast's portrait is something I haven't seen on any other cake!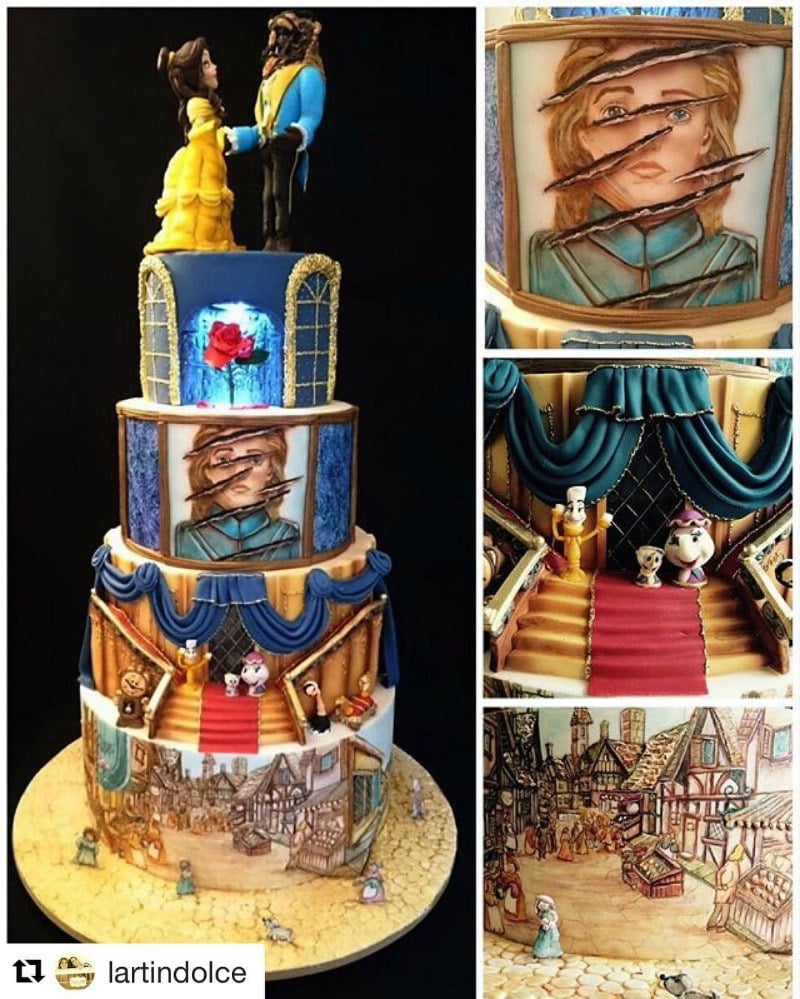 This cake has a fantastic design and beautifully clean work!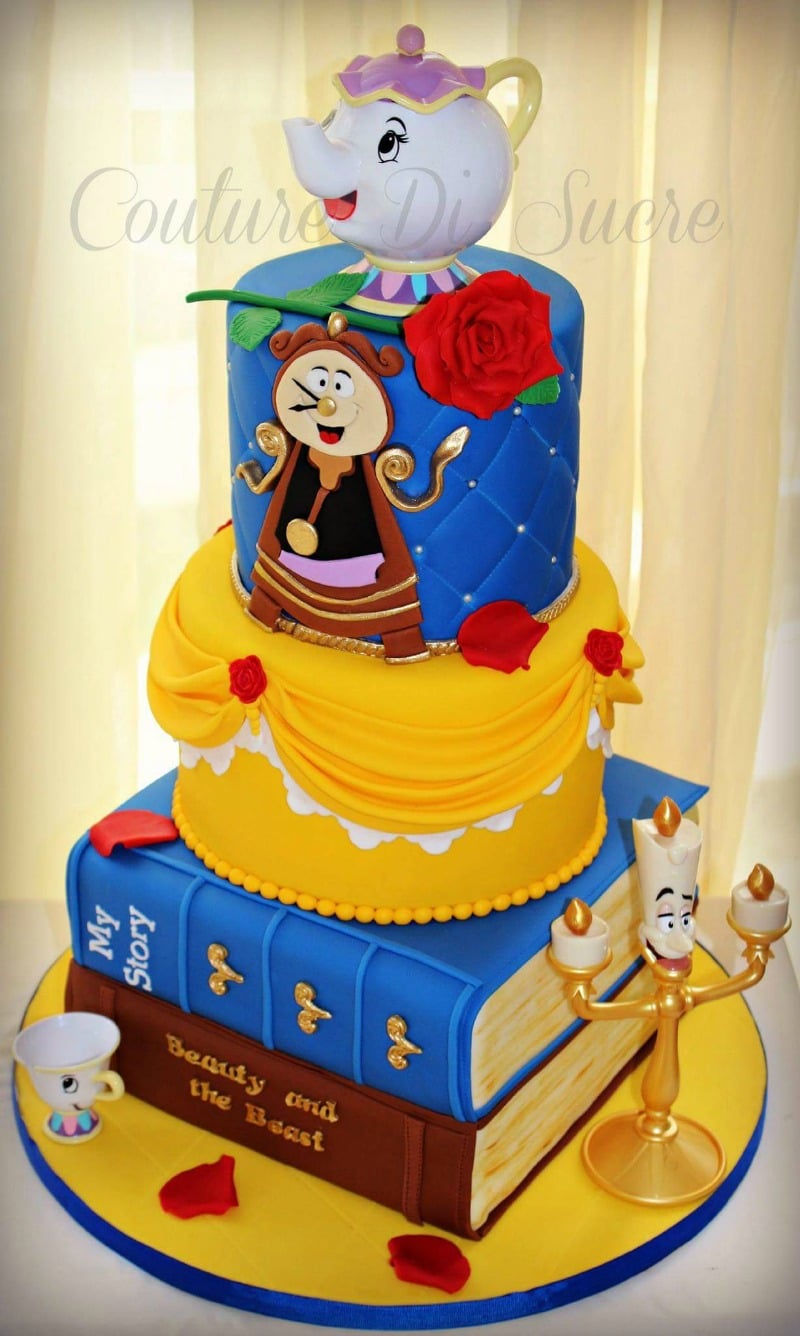 If you haven't checked out Zoe's Fancy Cakes on YouTube you definitely should. She has an amazing talent for character cakes and figures!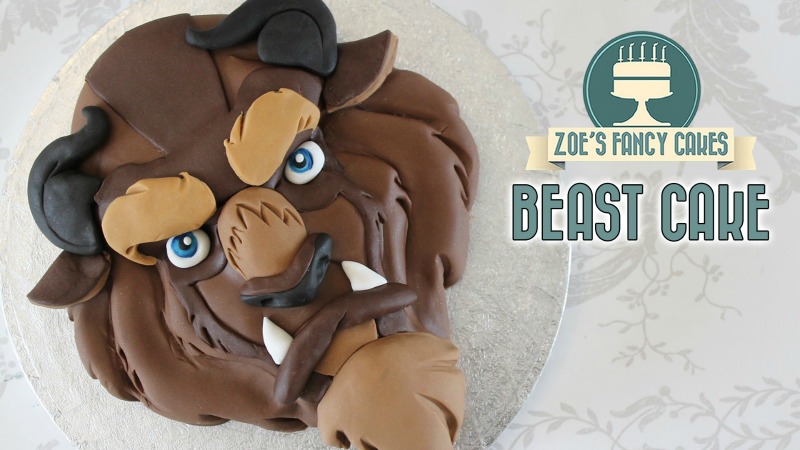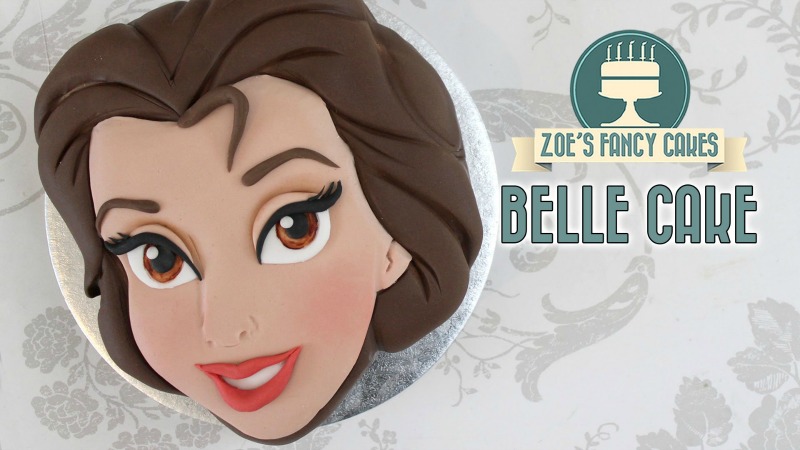 These detailed figures are well done and the whole cake has a vintage feel which I love.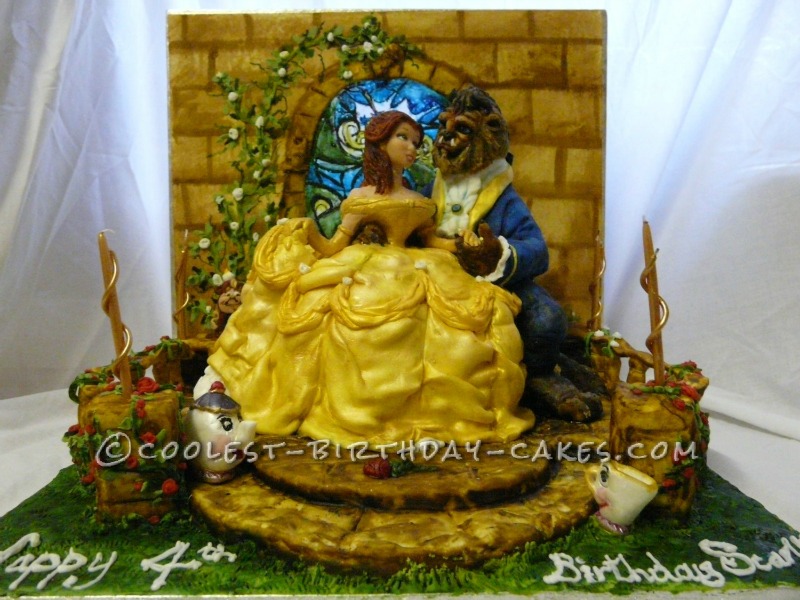 A lovely bold design!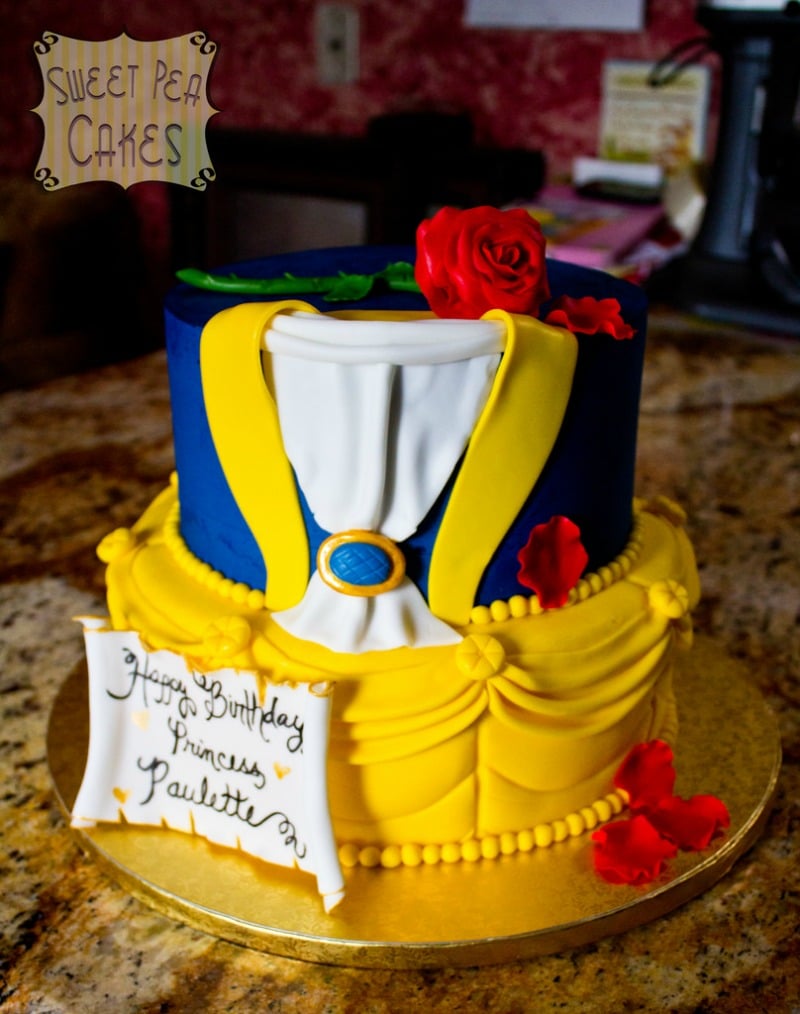 These rose in a jar cookies are so beautiful!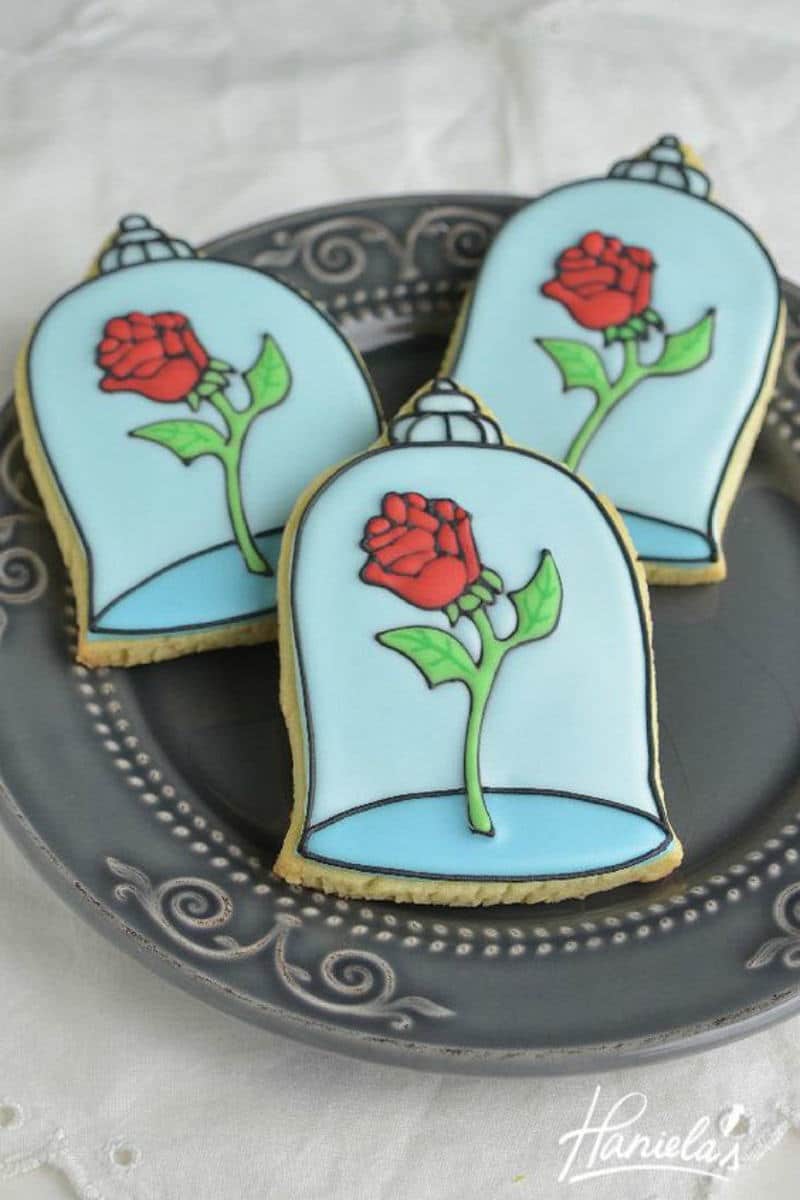 How cute are these character cookies?!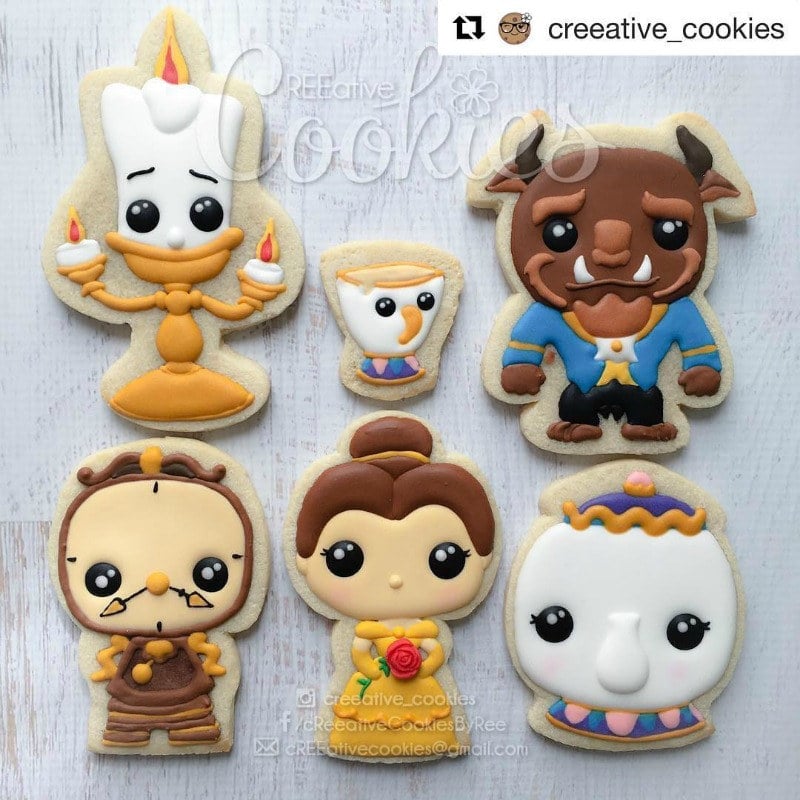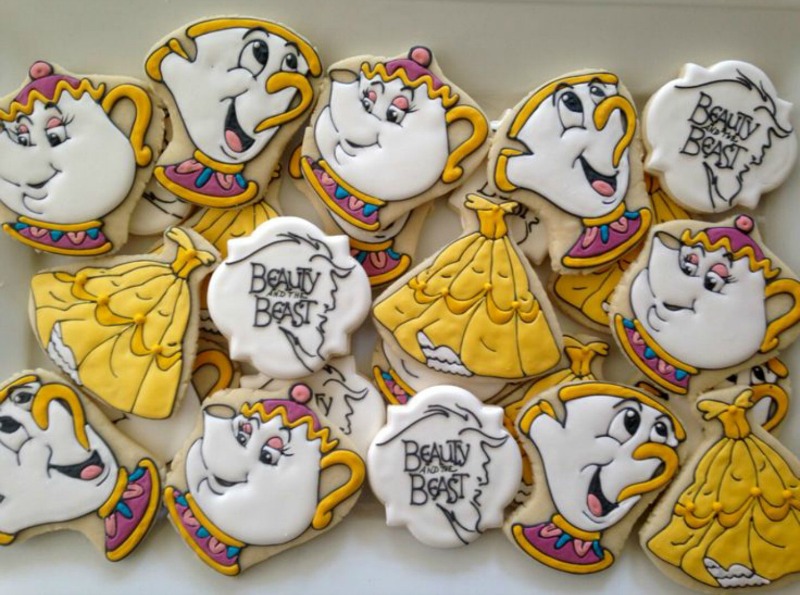 These next designs are elegant and more subtle in their interpretation of the movie but definitely no less impressive! For instance this gorgeous Beauty and the Beast inspired wedding cake. The hand painted roses and delicate ruffles are swoon worthy!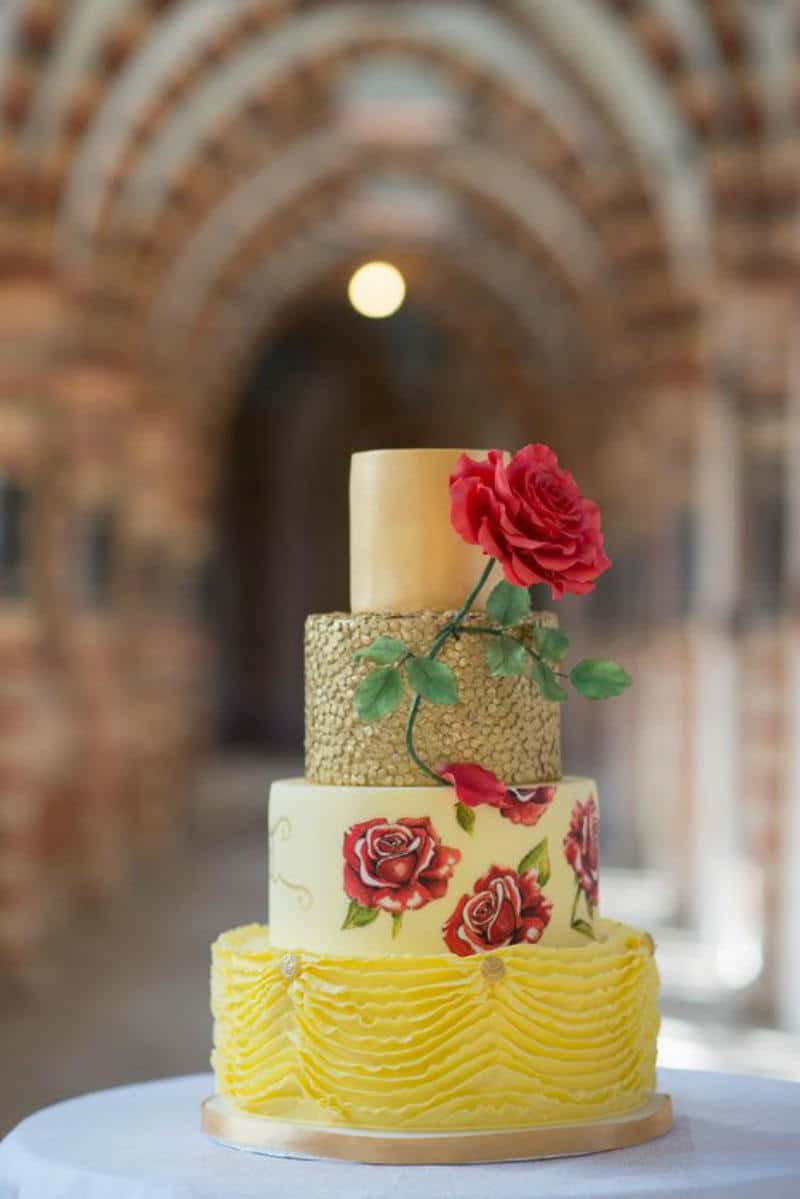 Six tiers of magical beauty!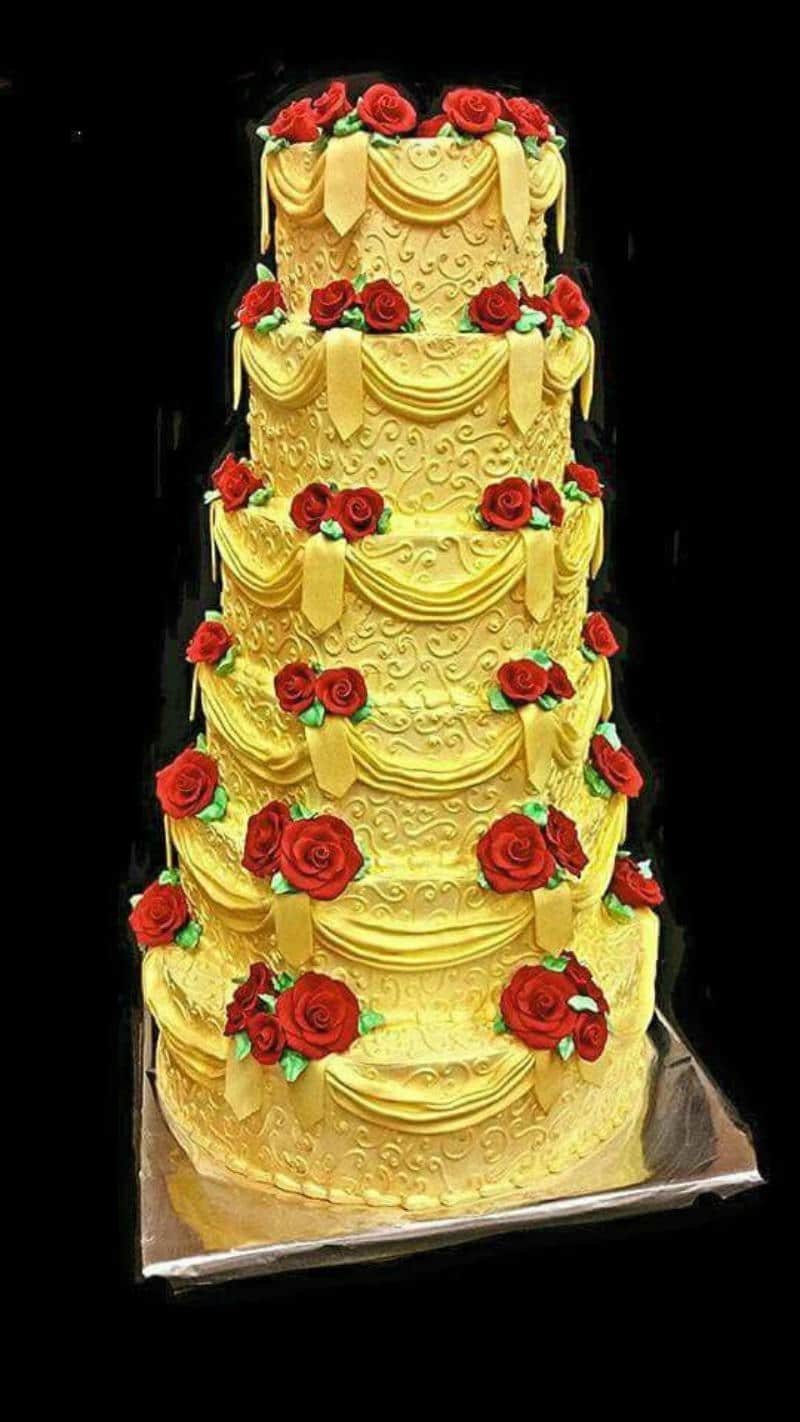 The silhouette outline is simple yet so effective!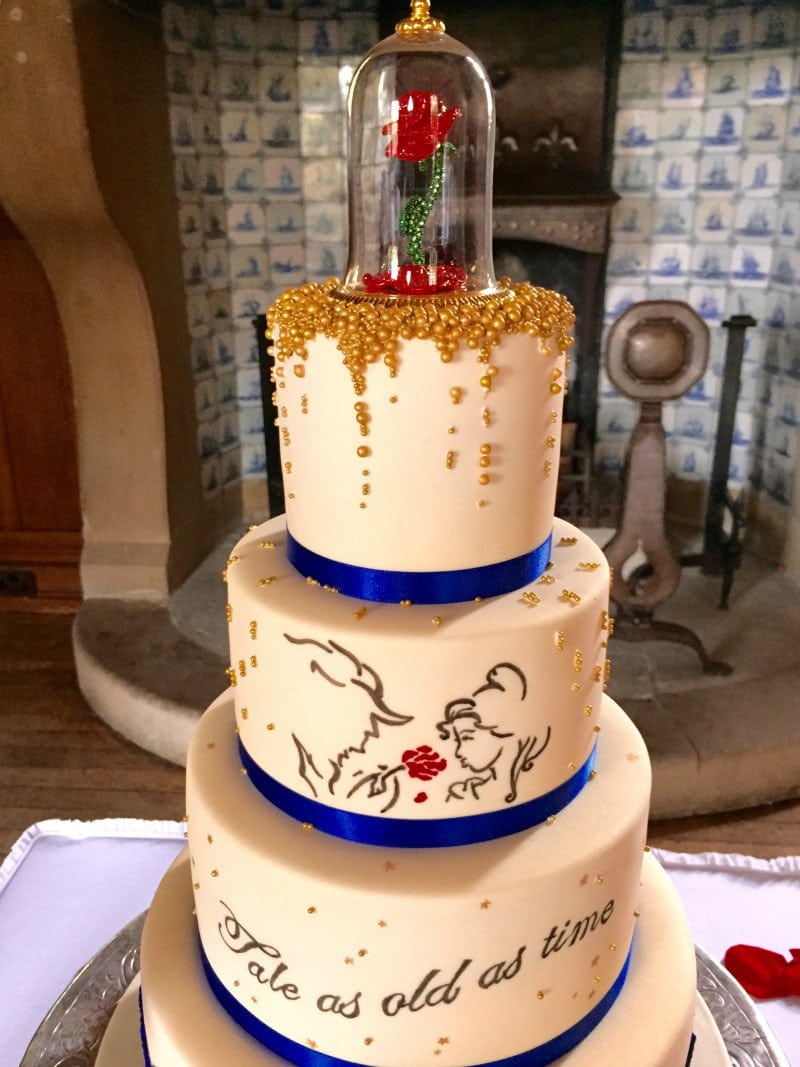 I love the black and white hand painting with the single splash of red, so elegant and striking!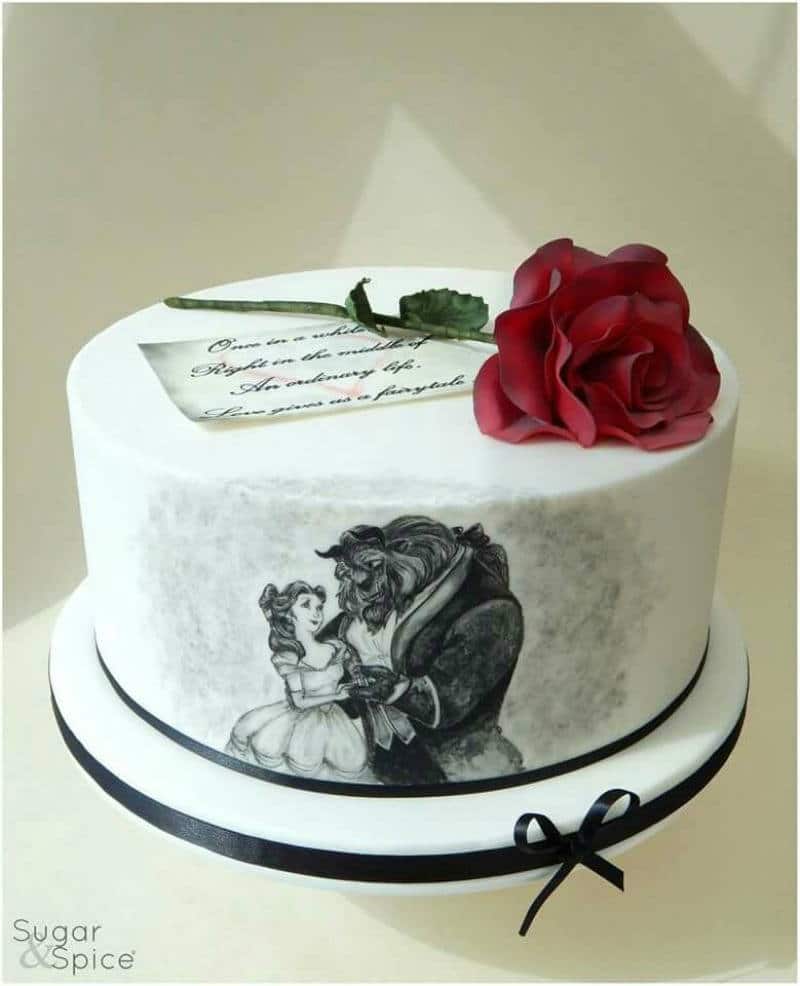 This cake is absolutely gorgeous topped with magical!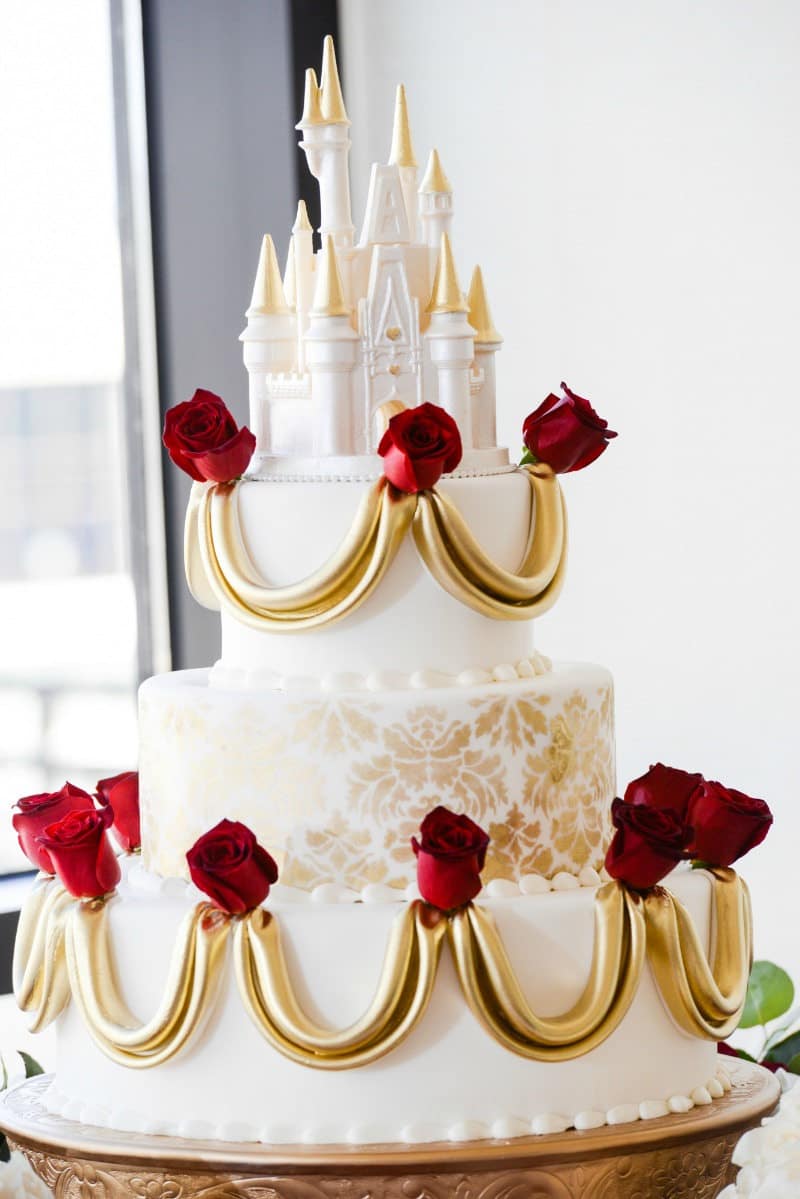 Another stunning yet subtle design.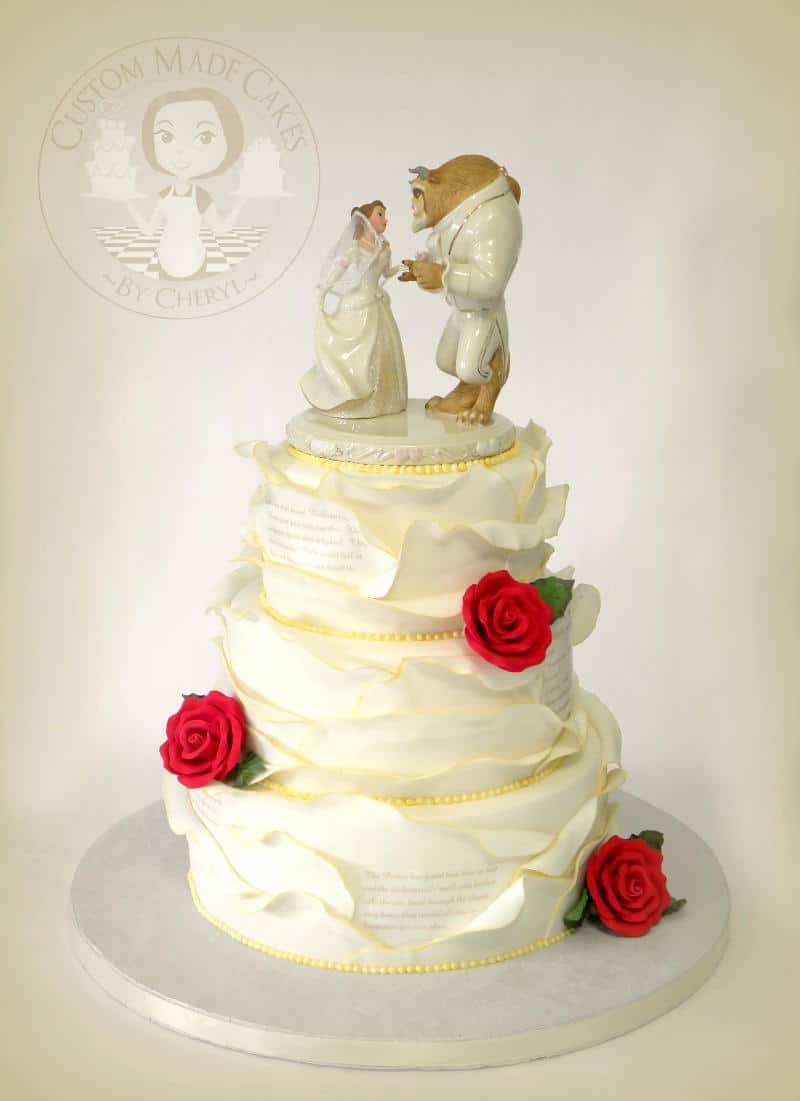 The hand painted words on this cake alone are very impressive!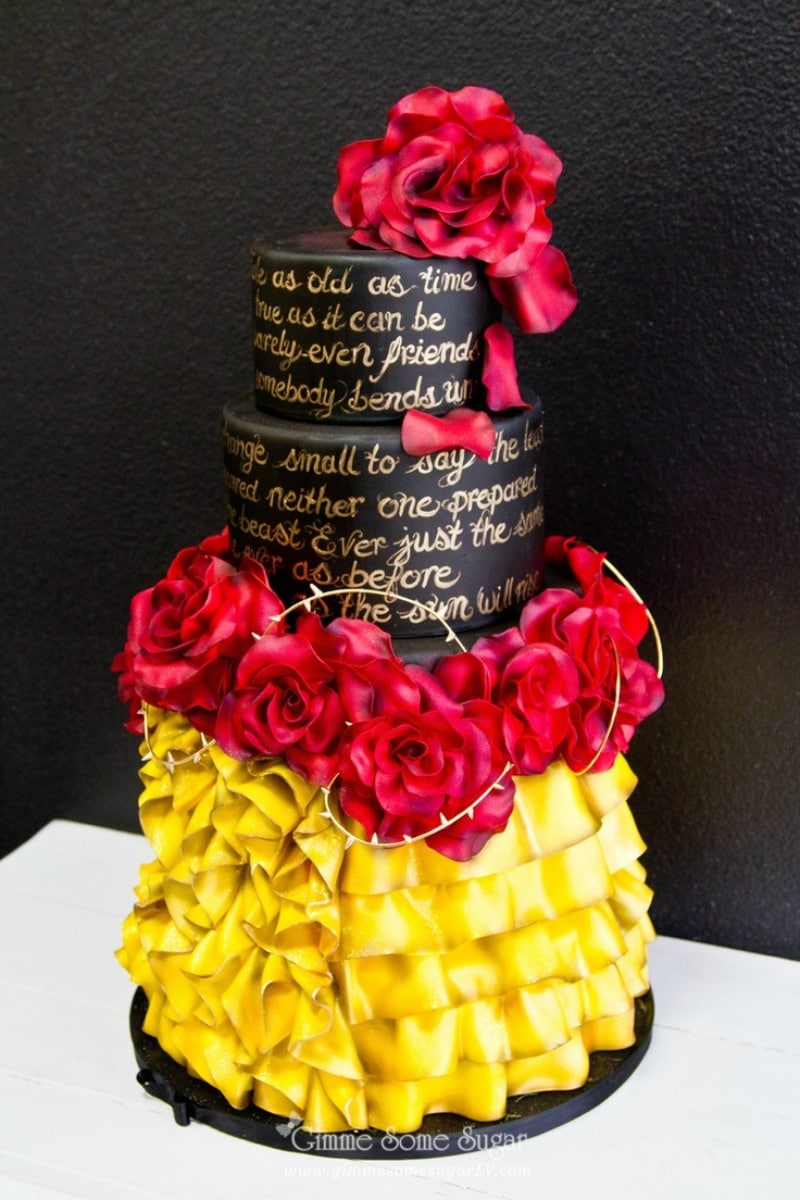 This hand painted stained glass is breath taking!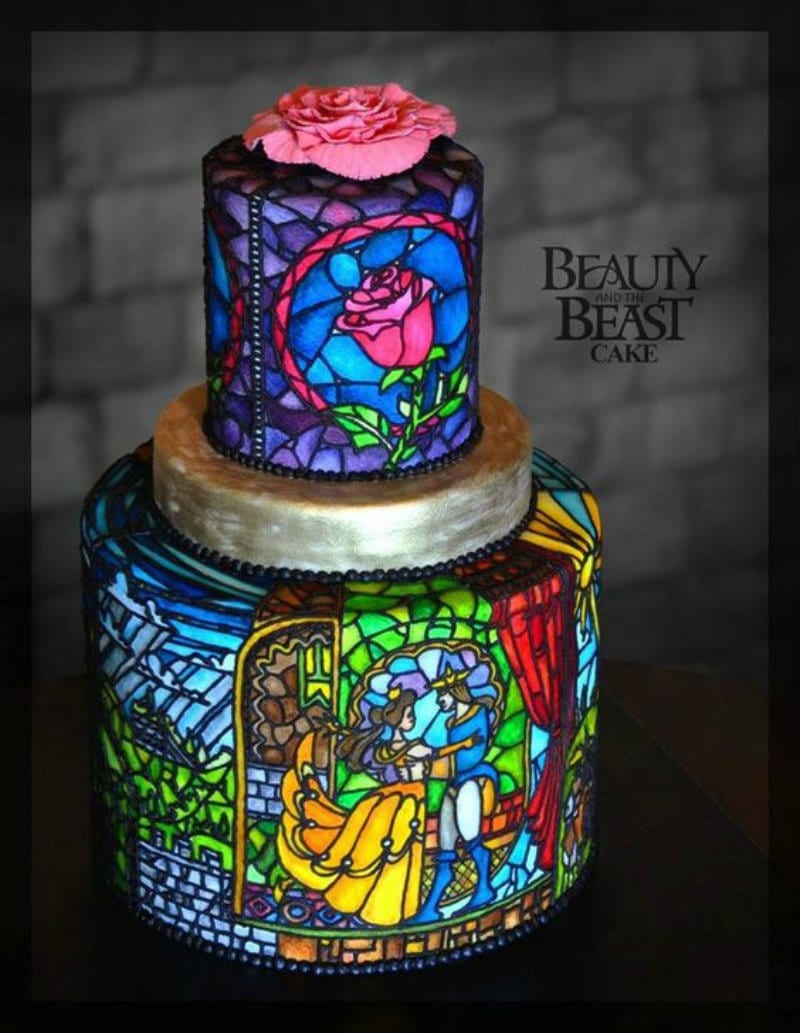 The reference in this design is very subtle but it made for a truly incredible and unique wedding cake!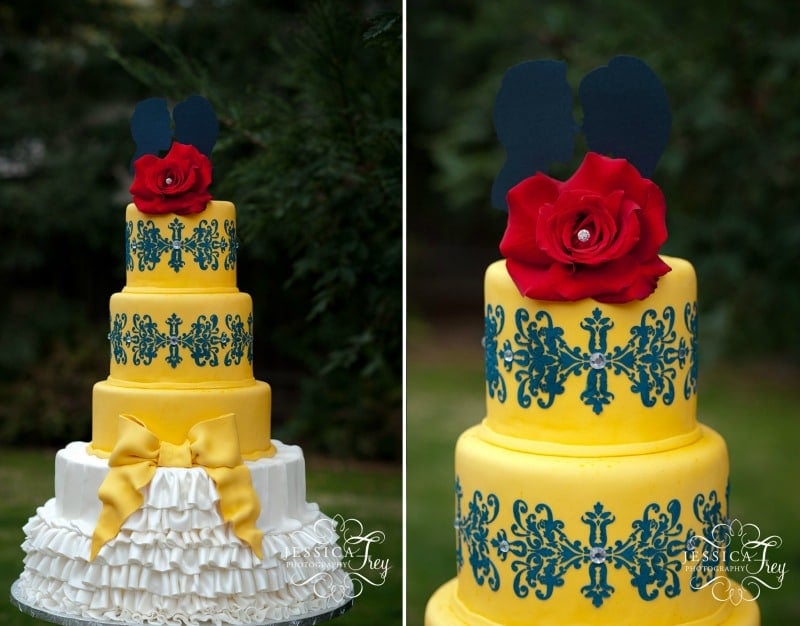 Okay so this was a really long blog post but can one ever really get tired of Beauty and the Beast? I think not. Especially when it comes in this many forms of artistic beauty! Until next week, thank you for being our guest.