Black is bold and it has come into the cake world in many different forms lately. Today we check out 5 black cake trends that have captured our hearts.
The Black Unicorn Cake
We love the unicorn cake trend, and I may be the only cake decorator not completely sick of it yet but that's probably because I still haven't gotten a single order for one. I know right? People catch on to cake trends a little slow where I live, sigh. But what's even more eye catching than the unicorn cake? The BLACK unicorn cake. I mean why not? If we can fantasize about white unicorns that don't really exist, we can certainly fantasize about black unicorns that don't really exist.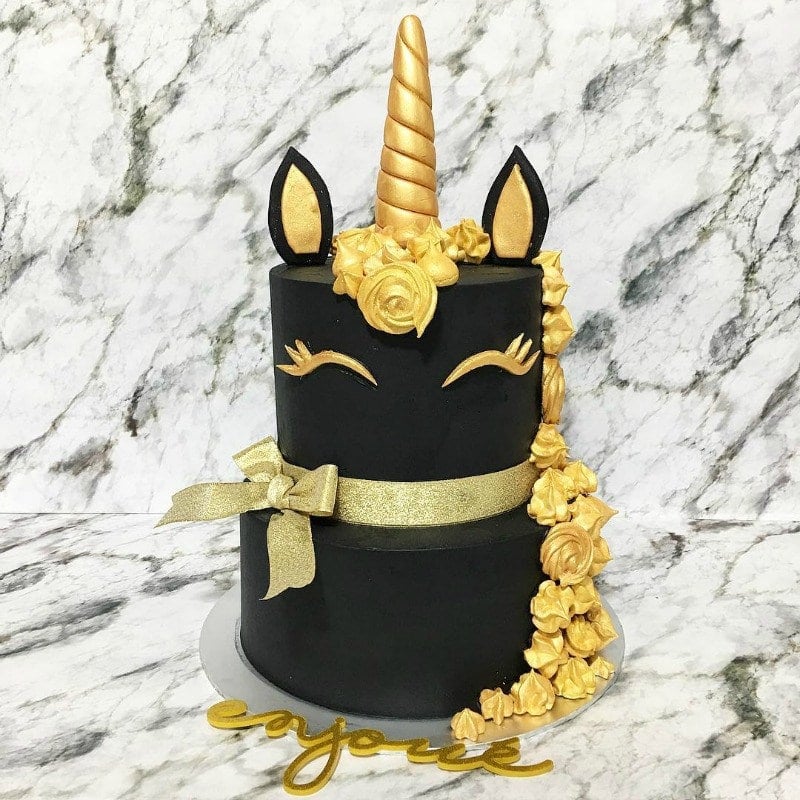 The Black Drip Cake
Drip cakes have been turning up all over and you mostly see them with bright colors or just regular old chocolate, but add a black drip to a cake and it is suddenly extra bold and daring. I especially love the black cake showing through this cake also.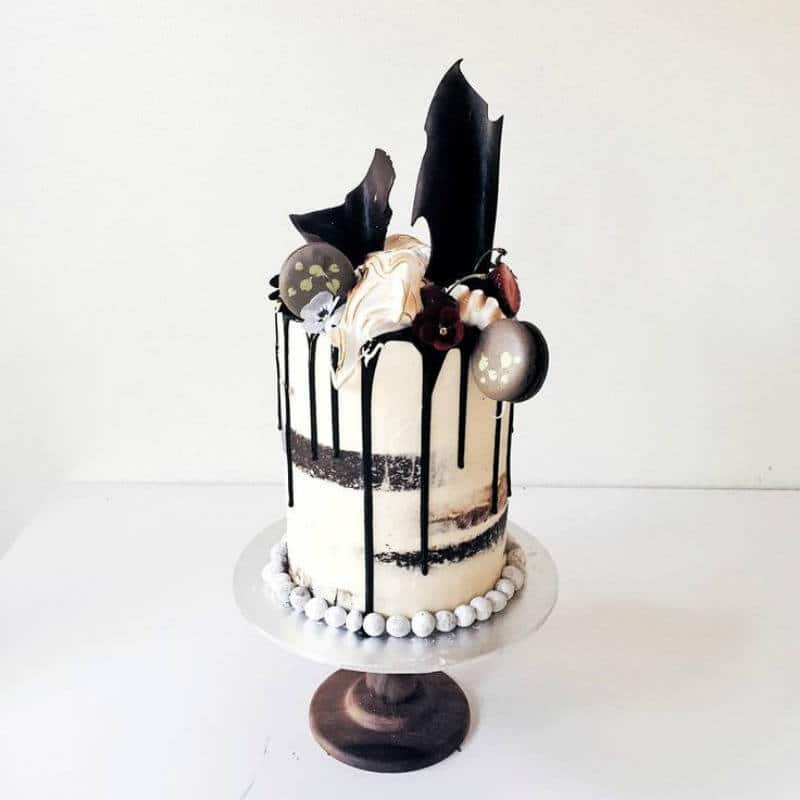 The Black Galaxy Cake
So galaxies are naturally black with their beautiful swirls of color but bringing this idea to a cake was pure magic. You really feel as if you're staring off into the vastness of space.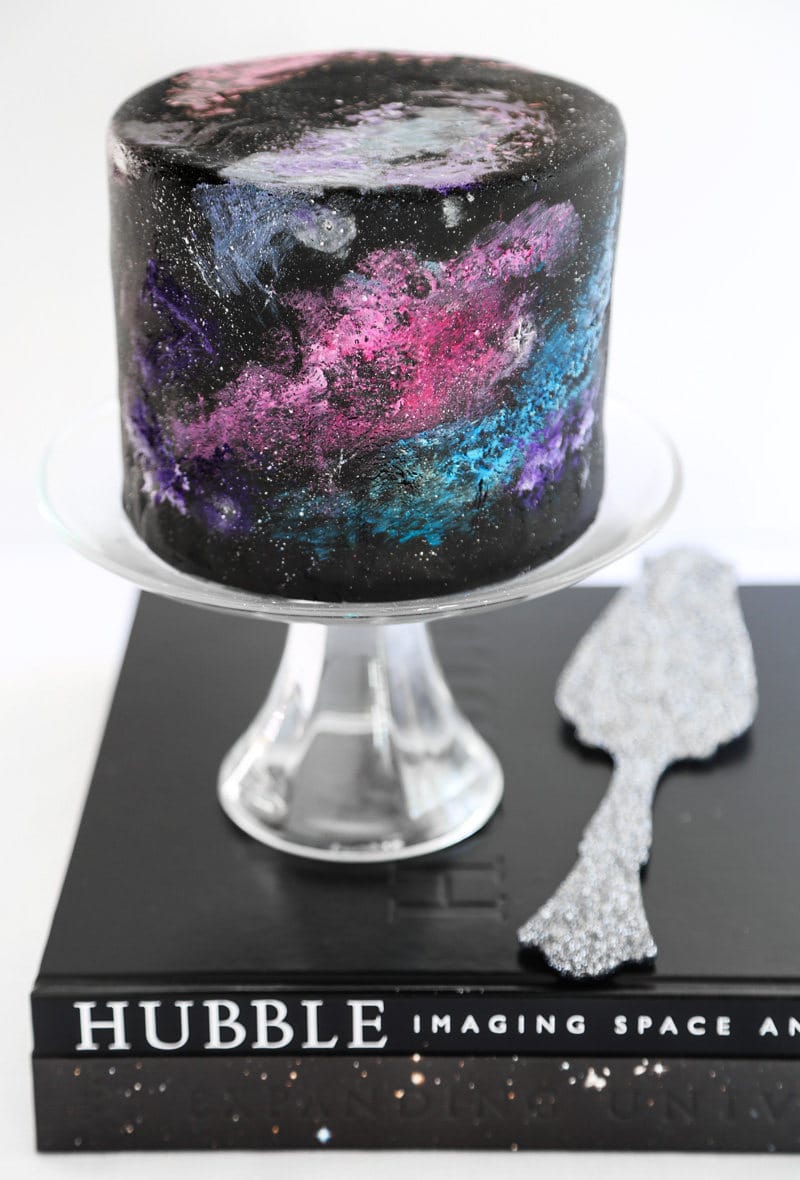 The Black Backdrop Cake
The black backdrop cake is simply the concept of covering your cake in black icing as a backdrop to make your decorations really pop. These colorful flowers surely wouldn't be so vivid on a white cake. Absolutely stunning!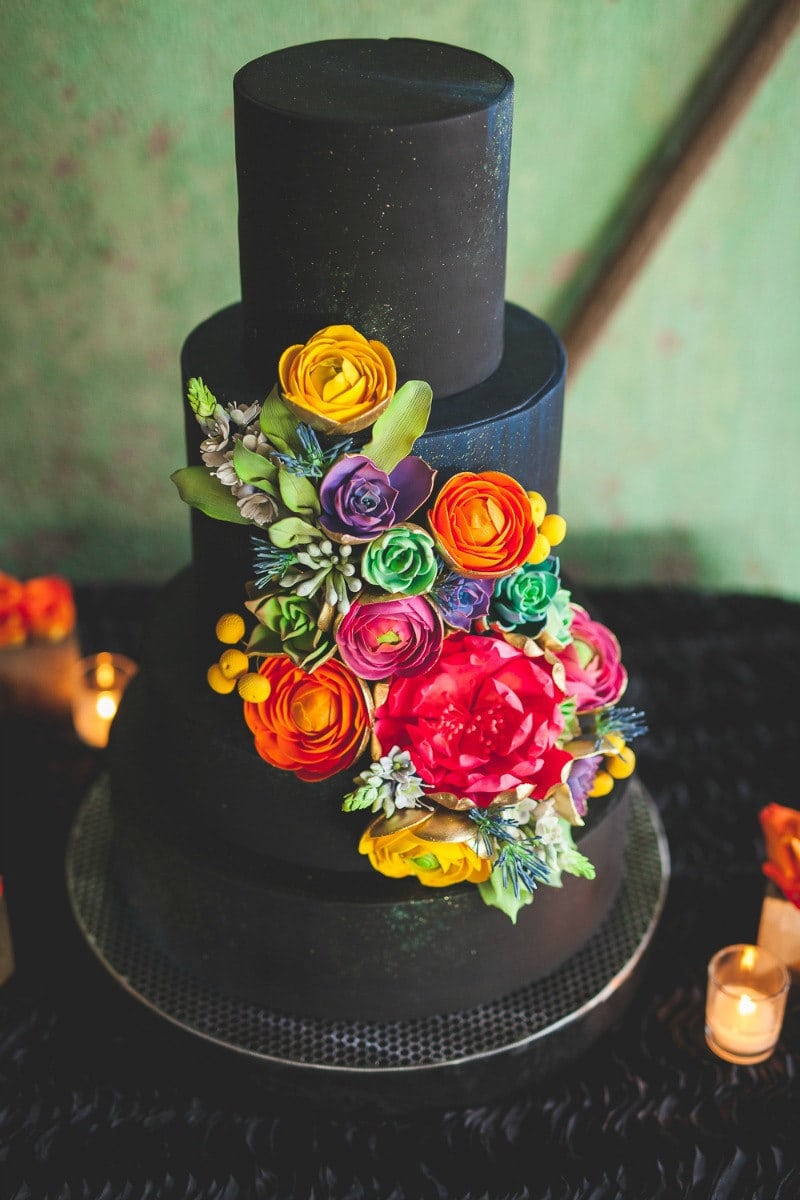 The Black Glam Rock Cake
Similar to the backdrop concept the newly emerged black glam rock cake lends a nice background for colorful sprinkles and candy with that edgy glam rock feel. So fun!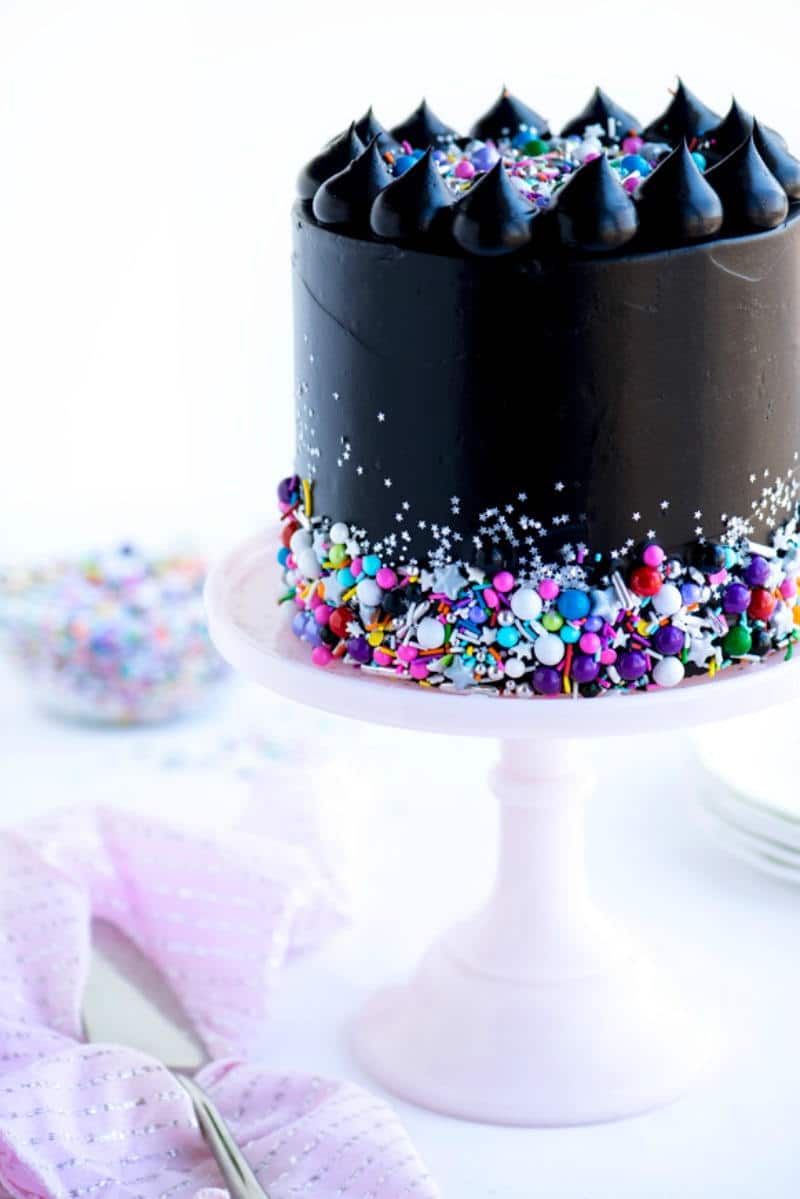 On Sugar Geek Show Live Episode 5 Liz and Dan tried their hand at making their own version of Sweetapolita's Black Glam Rock Cake and this was the result! I think it turned out fab but Liz had some trouble with the drip on this one. Check out the episode below to find out why.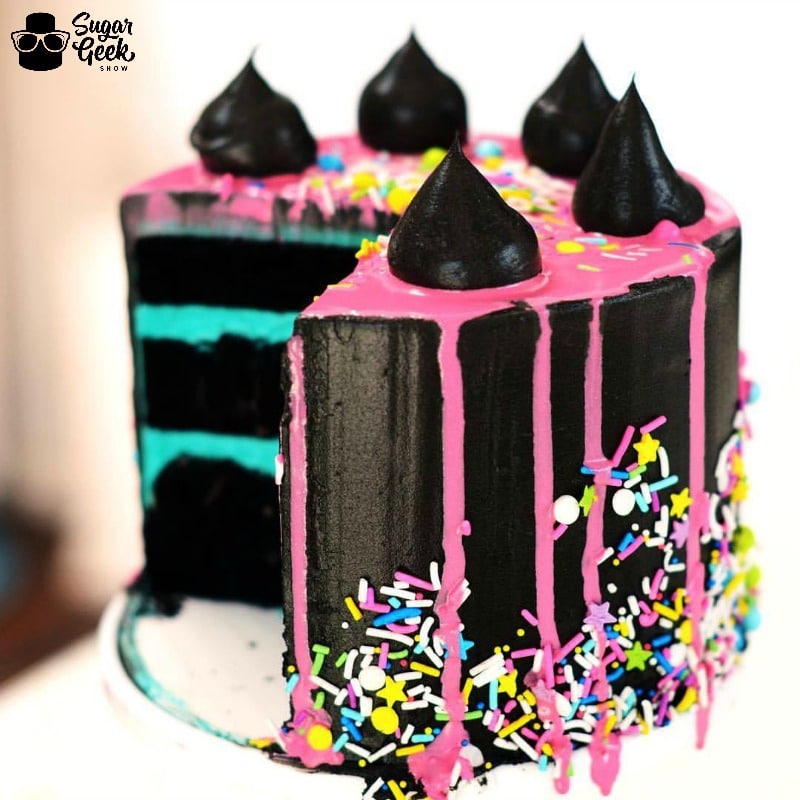 So there ya go, who says black is only for Halloween? Rock those black cakes because black is the new black. Or the old black? Still Black? Oh you get where I'm going with that.