It's Shark Week and there is no shortage of awesome shark cakes on the webs to celebrate. I've compiled 12 shark cakes from cute to creepy to honor this epic week. Whether you're fascinated by sharks or frightened, I think everyone can agree these cakes are killer! (The good kind).
The design of this cake is fantastic and it certainly has a lot of sharks! A great mix of scary and cute.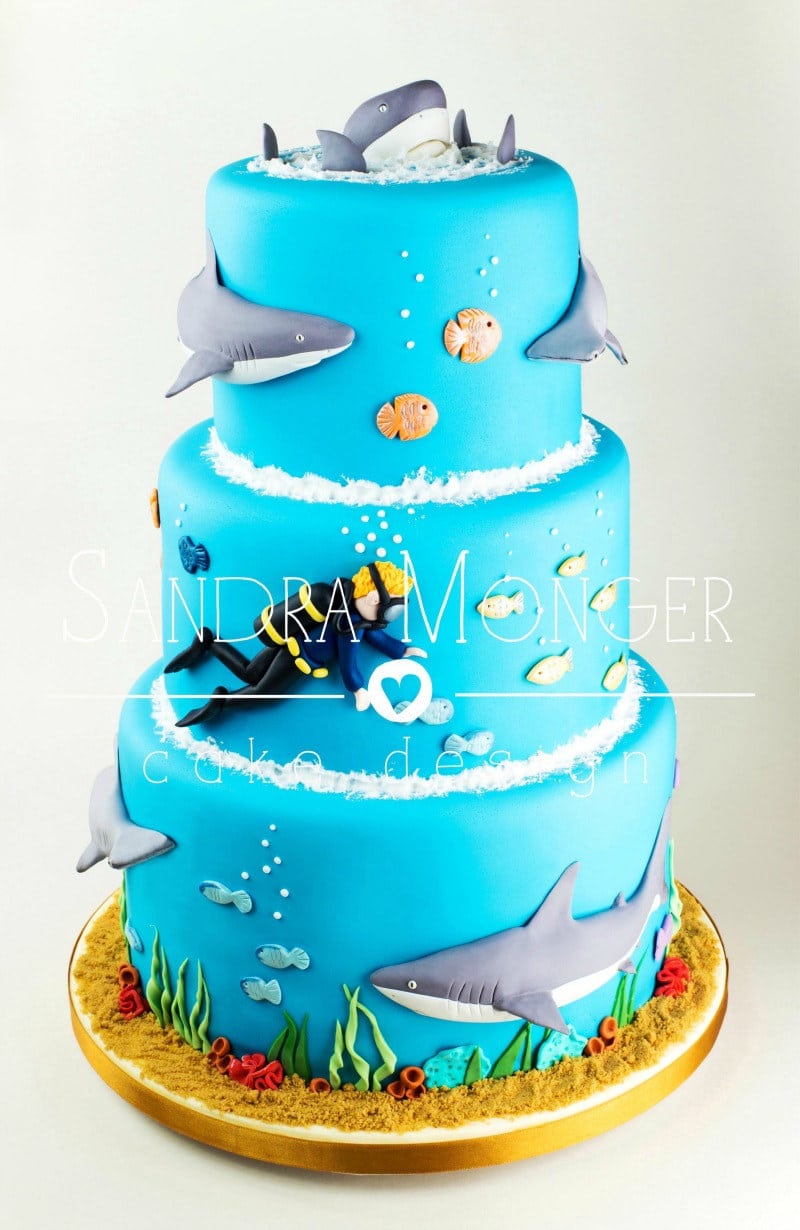 I love the 2D shark on this cake! So well done and super artistic.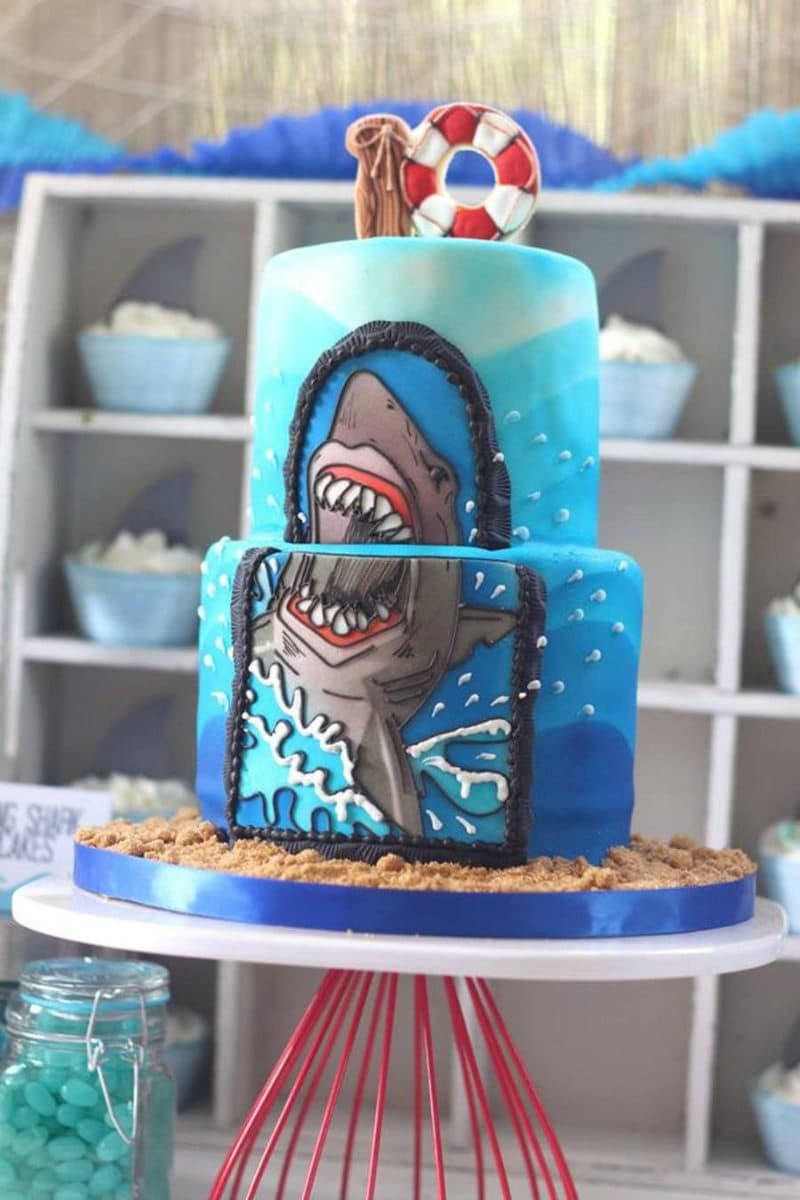 This cake is jaw dropping (he he), the gravity defying design and realistic look really are crazy impressive!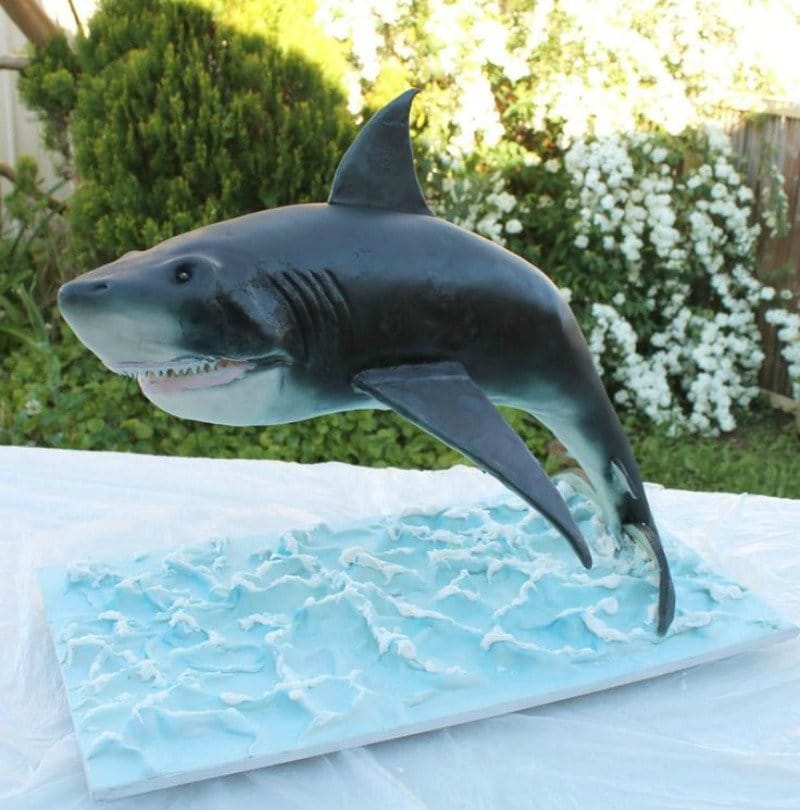 Here's another gravity defying design  in a more cutesy fashion. Equally impressive and eye catching.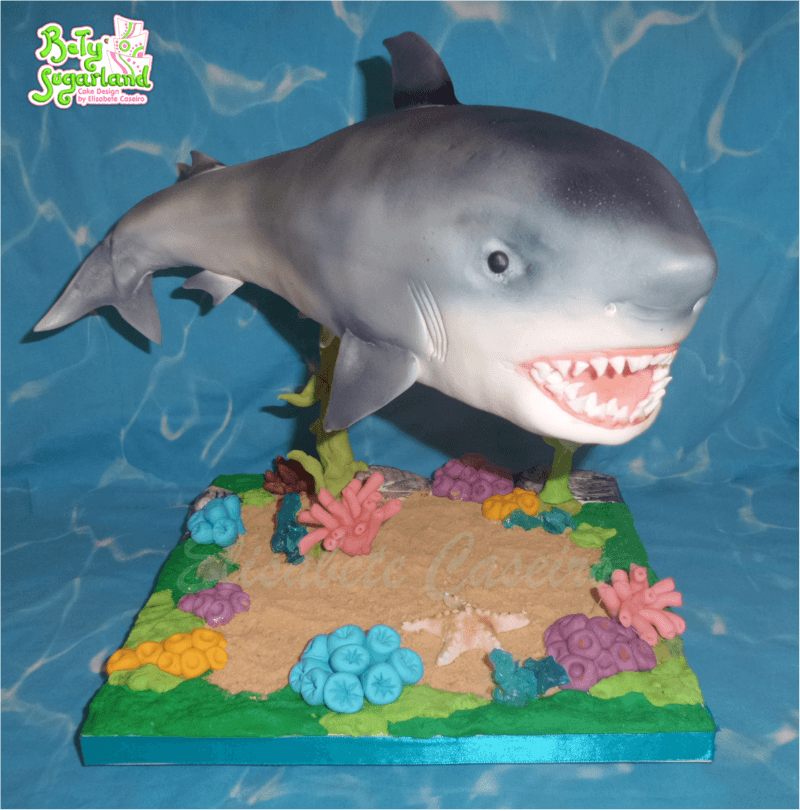 This shark is apparently eating a sub (from what the description said) but it doesn't matter what he's eating, he's pretty intimidating! It's a fantastic job.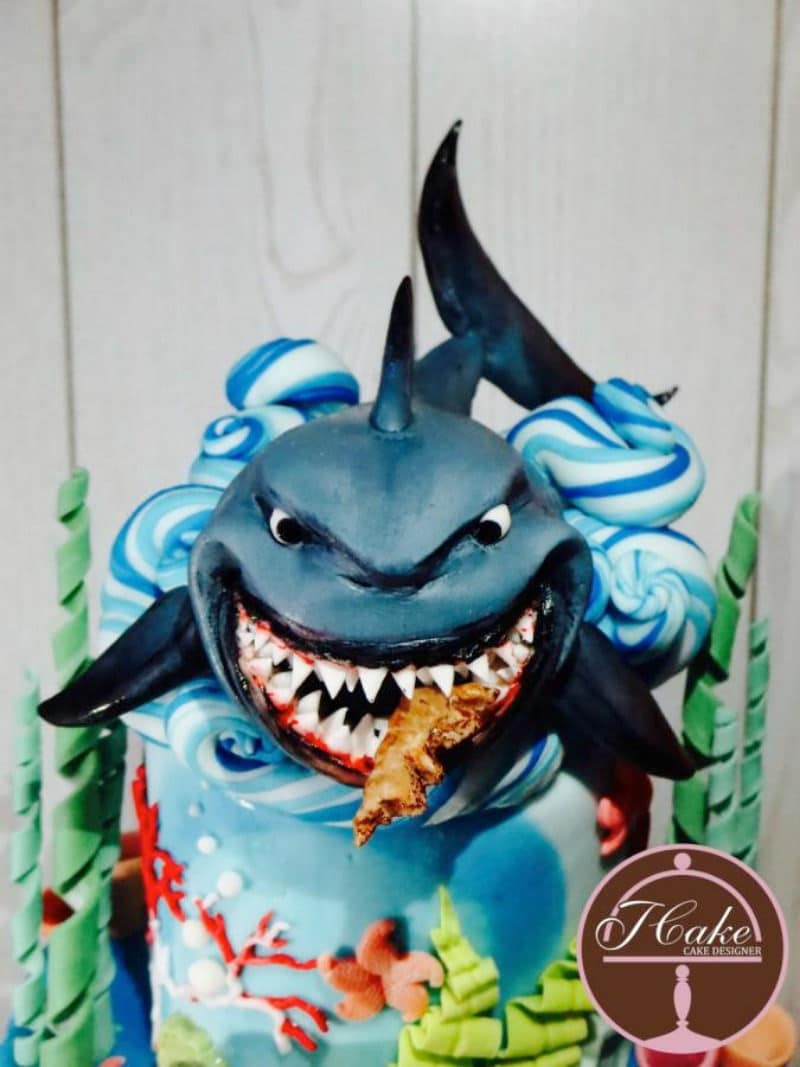 Although this cake is simple it really caught my eye. The little shark is so well done and the mild background really makes it stand out.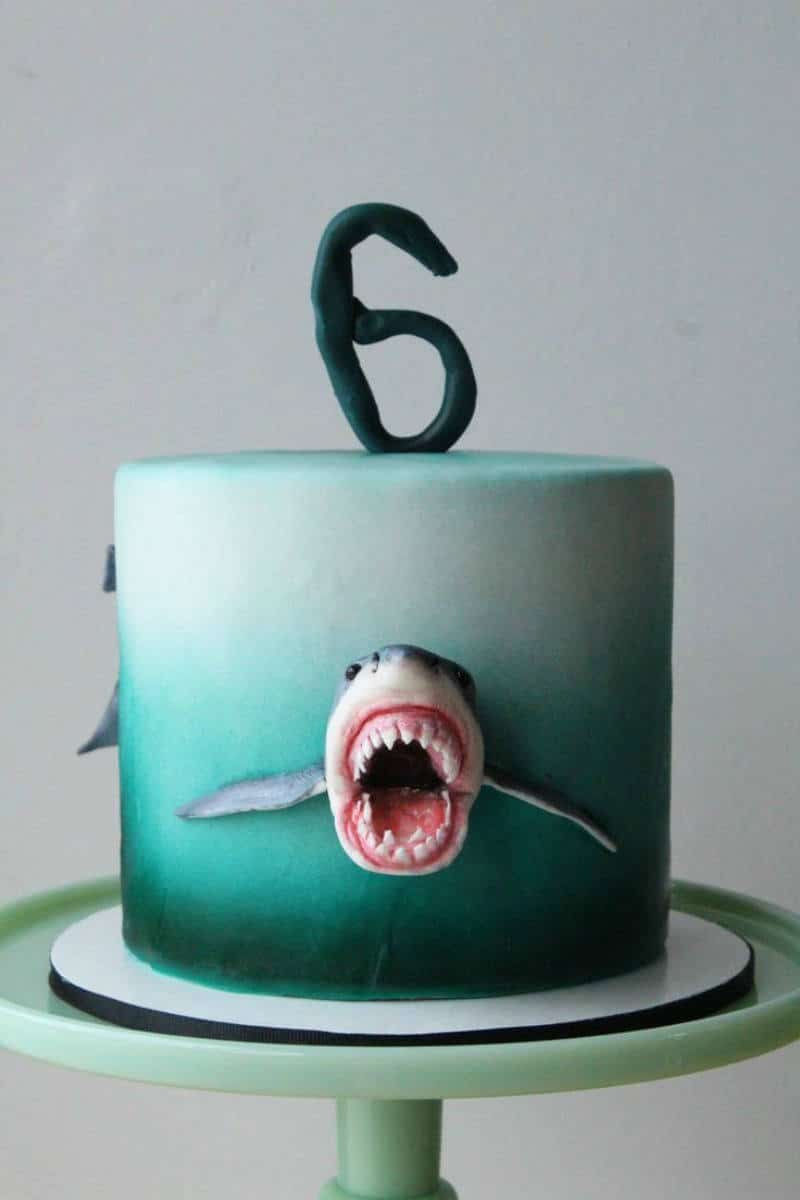 Ello Bruce! (in my best Australian accent). Everyone loves the shark from Finding Nemo and I thought this cake did a great job of capturing his character and in buttercream nonetheless!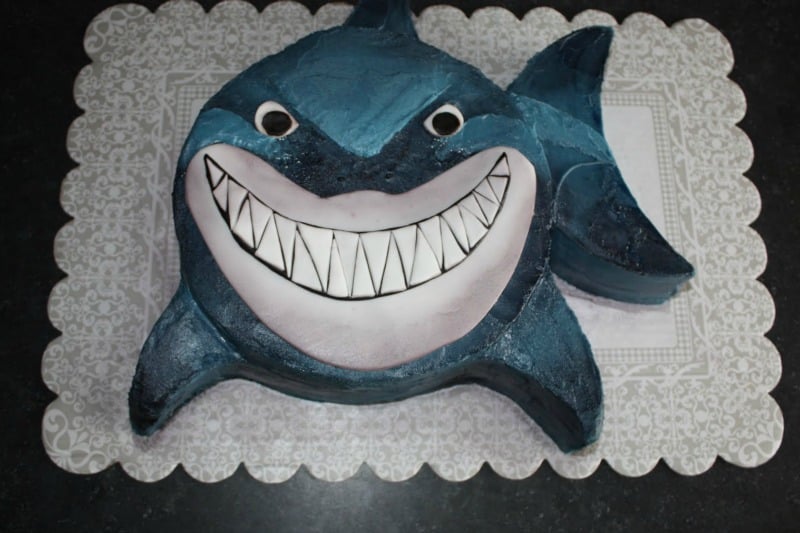 I love the nautical theme of this cake and stick a shark on top and it becomes truly unique.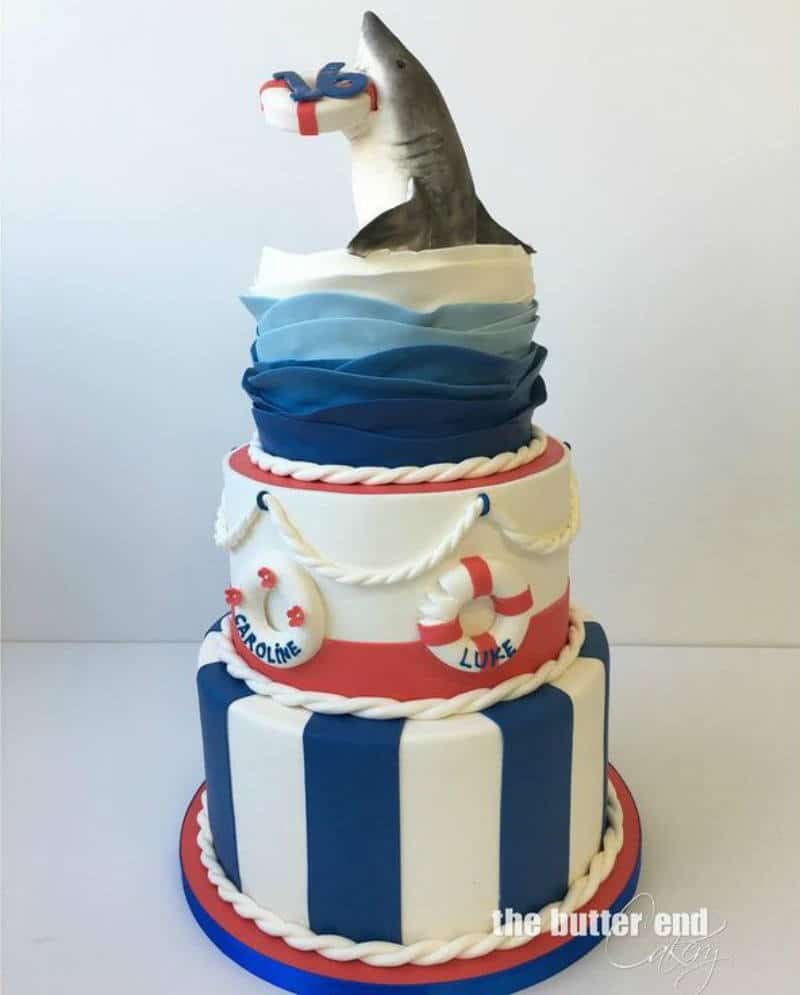 Of course, when many people think of sharks they think of the iconic movie Jaws. I applaud the design of this cake emulating the very recognizable poster.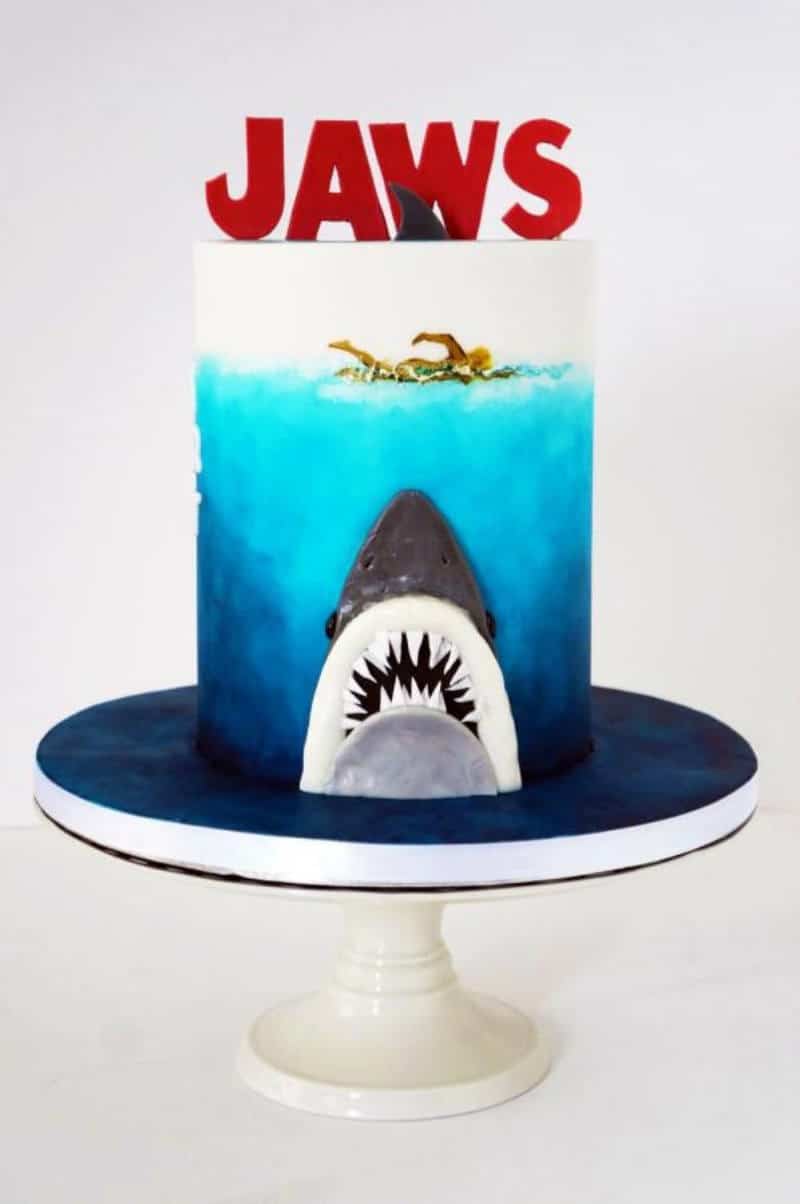 How cute is this cake? Super fun design and I love all the extra shark fins in the waves.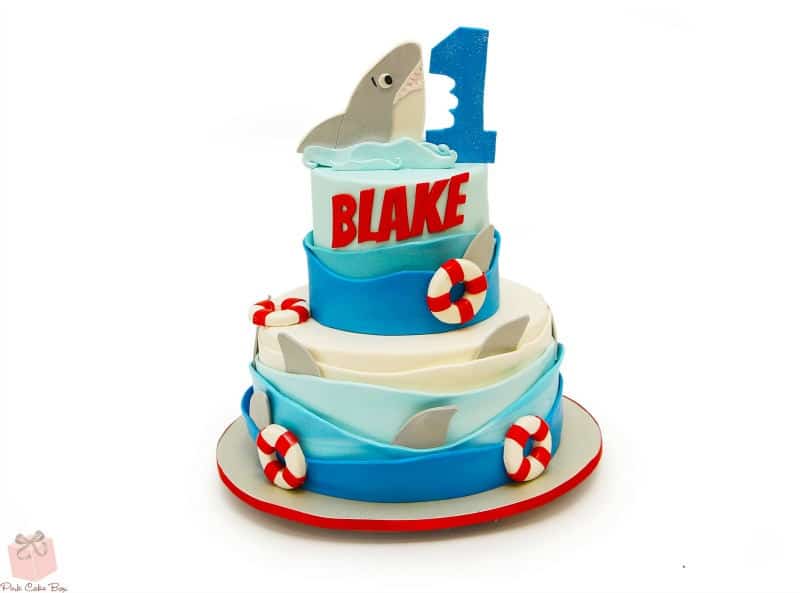 Okay, so I had to add at least one gory terrifying cake. Some people are into that sort of thing. I personally prefer to keep nightmares suppressed as much as I can but that's just me. Either way, I have to admit it's a pretty cool cake!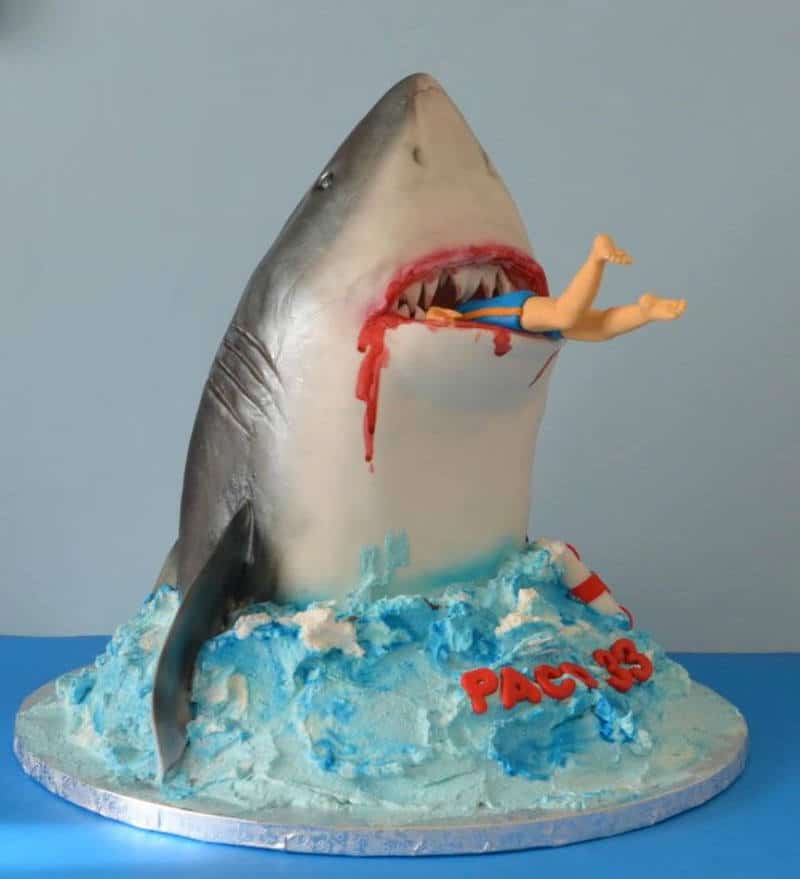 I really love this cute and simple design just right for a shark loving kiddo.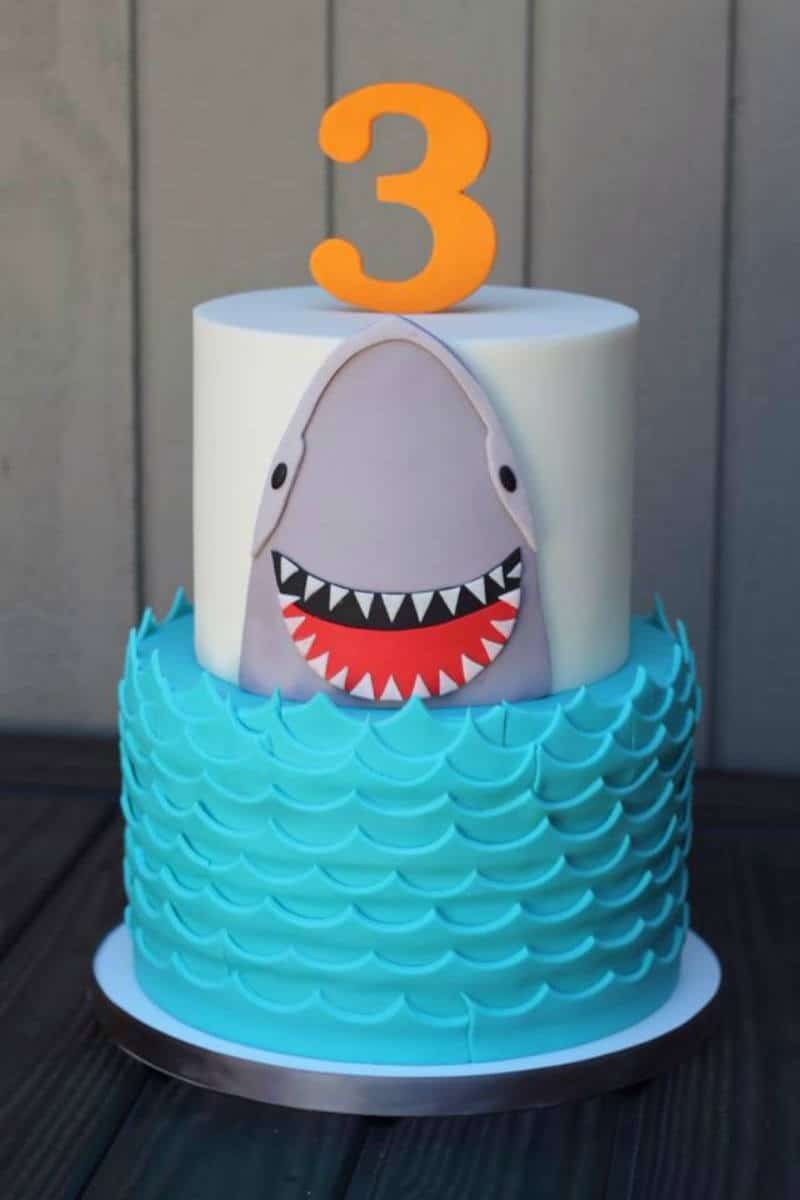 That wraps up our shark celebration. Be sure to flip to the Discovery Channel for all the sharky fun this week…or you can just keep it to less horrifying shark cakes, totally up to you.
July 31, 2017