There's only one good kind of snitch and that is the Golden Snitch from Harry Potter. I LOVE me some HP and if you're the same (and even if you're not),  you will love this tutorial! It's a unique cake design outside of the Harry Potter themed cakes you usually see, and although it is super impressive, it is surprisingly simple! Here are some beautiful close up shots.
All gold, check. Gravity defying, check.  From Harry Potter, check. Does it get better than that?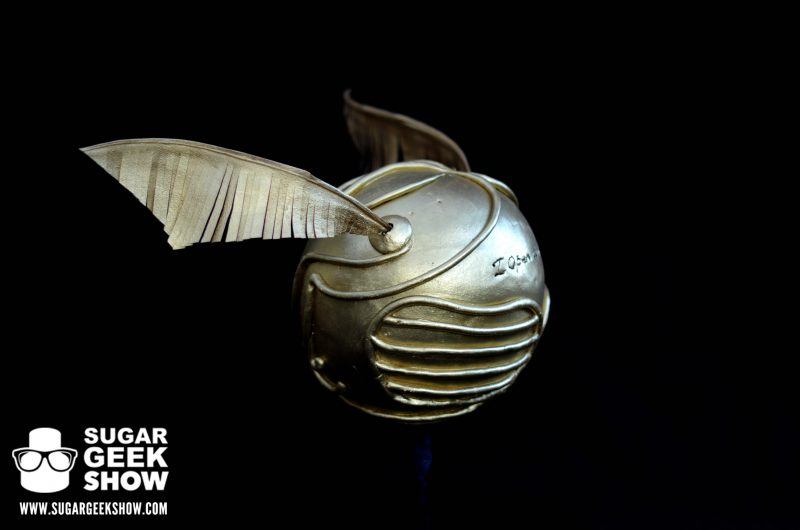 Create a structure that will have people saying, "what in the world is holding it up?"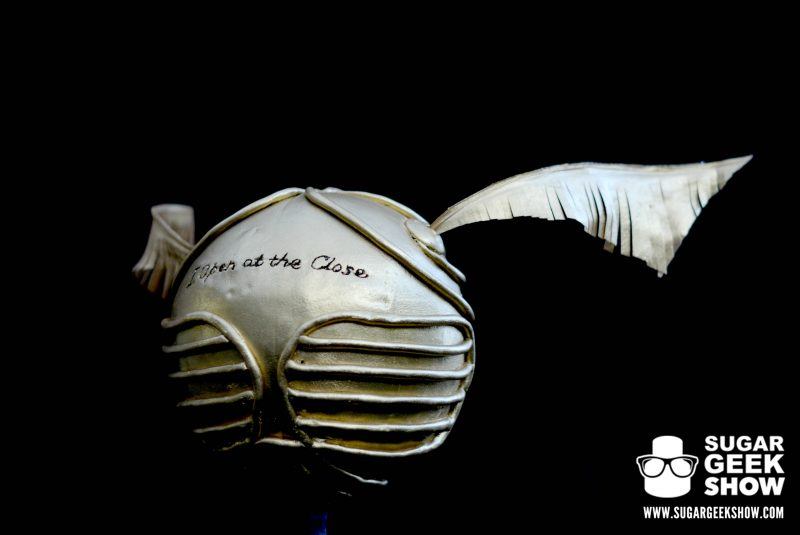 Learn how to make rigid yet flexible wings for any cake!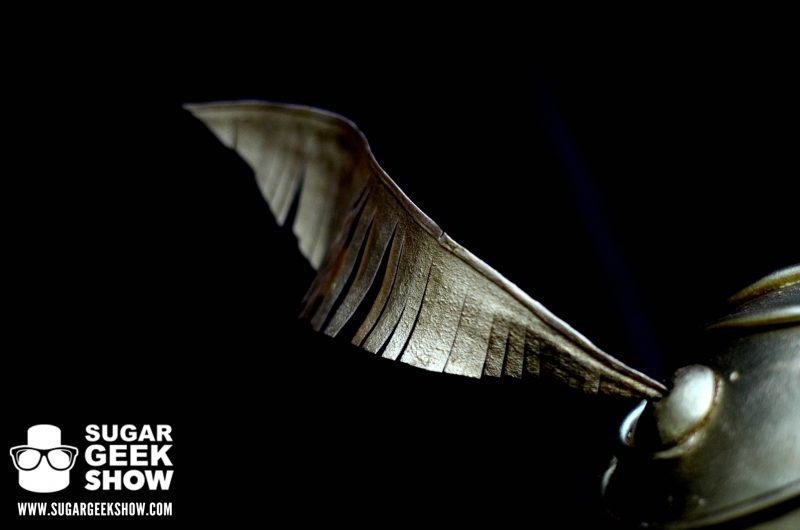 The inscription is probably my favorite part, the saying is cool of course but there have been several times I would've liked to incorporate an inscription onto one of my cakes but wasn't sure how. It was definitely a duh?! moment after watching this tutorial. It's also another technique that can be taken and used on a vast array of cake designs.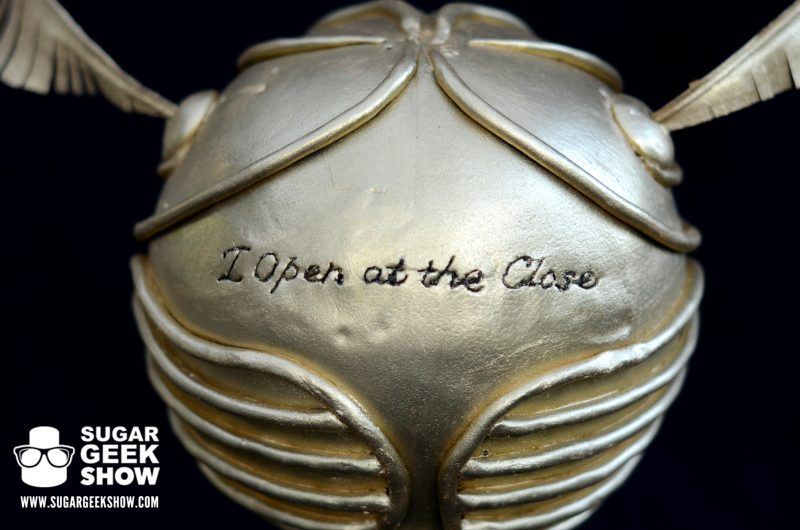 Sign up to be a Premium or Elite member to gain access to this tutorial today! It's full of techniques and methods that will be helpful in many ways. Looking for some free content? Check out our Female Bust Cake Tutorial, it shows the basics of sculpting a female bust to prep it for decorating. What does that have to do with the Harry Potter Golden Snitch Cake Tutorial? Absolutely nothing, but it's an awesome free video (Basic, FREE membership required) that you may not have known about and now you do, you're welcome.