Skill level: Intermediate
Guest cake decorator Shannon Patrick Mayes returns to show off this amazing sewing machine cake tutorial. Shannon takes the popular sewing machine cake design a step further by making a vintage Singer sewing machine with a gravity-defying sewing needle, edible EVERYTHING, tons of details and details.
This cake is sure to please the sewing enthusiast in your social circle and the edible fabric can be adjusted and customized to many different designs and projects.
1:28:26 Minutes of Instruction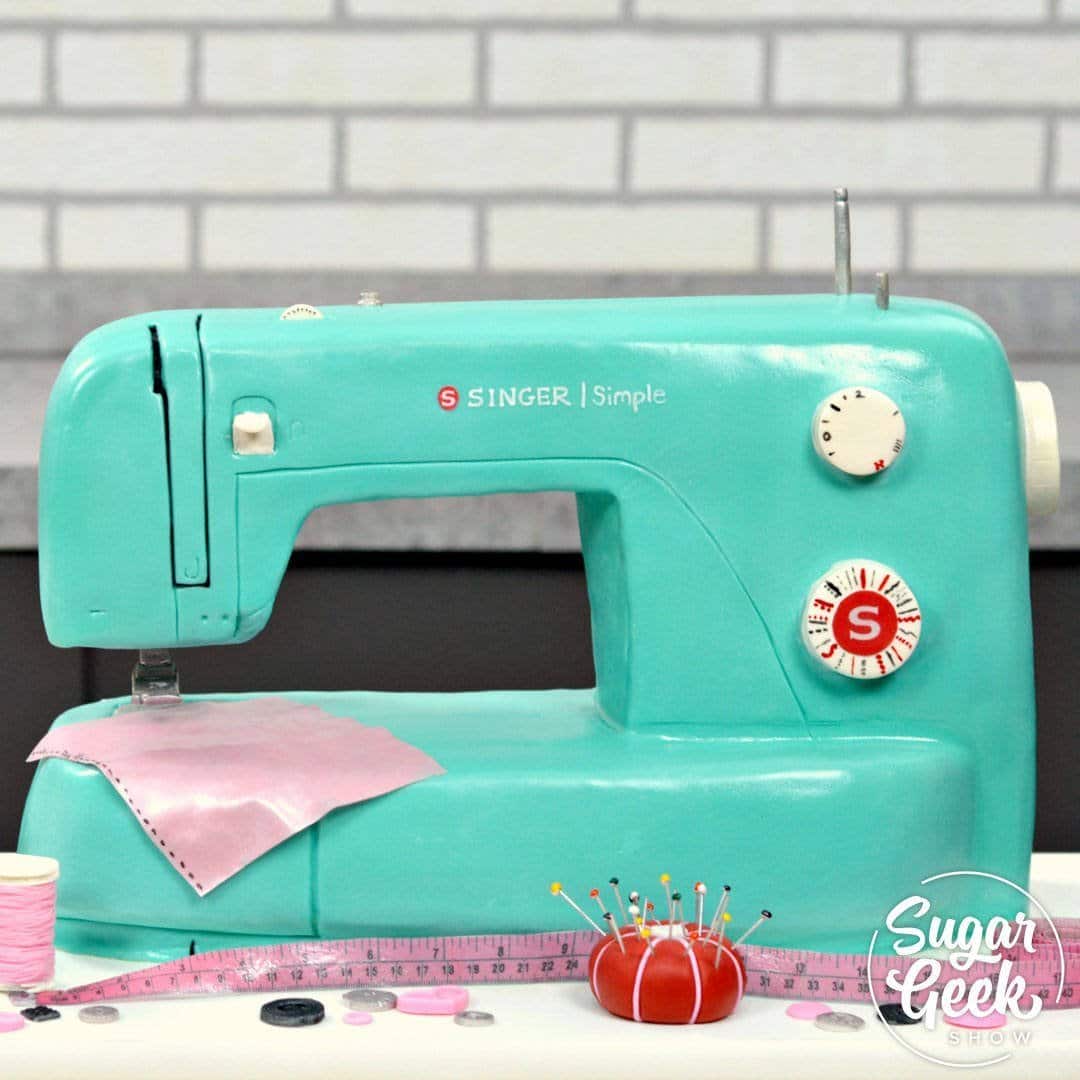 Shannon Patrick Mayes returns to show off this amazing sewing machine cake tutorial. Shannon takes the popular sewing machine cake design a step further by making a vintage Singer sewing machine with a gravity-defying sewing needle, edible EVERYTHING, tons of details and details." width="1080″ height="1080″ class="alignnone size-full wp-image-14931″ />
What You Will Learn
How to sculpt a vintage sewing machine out of cake
Learn how to create edible fabric and measuring tape
Shannon's tips on how to get a gravity-defying cake structure
Learn how to create an edible spool of thread and pin cushion
How to get a machined look to your fondant for the sewing machine
Tutorial Chapters
Making tape measure
Making edible fabric
Making a pin cushion
Making buttons
Making pins & spool
Cleaning up fabric & tape
Demolding the spool
Finishing pin cushion
Making spool thread
Making the structure
Carving the cake
Crumbcoating the cake
Applying the fondant
Adding machine seams to fondant
Making final details
Applying final details