Skill level: Intermediate
Guest instructor Arati Mirji joins us to teach a stunning course on how to create a realistic gumpaste rose. Arati breaks down how to make realistic roses that are so realistic, it's hard to believe they aren't real!
Learn Arati's step-by-step process, including what type of gumpaste she uses, her tricks and techniques for making the petals and coloring the rose.
1:24:51 Minutes of Instruction
What You Will Learn
How to create a realistic and flexible gumpaste rose
Learn how to create the rose center and petals
How to create the leaves and calyx
Arati's tips and tricks to get a beautiful realistic gumpaste flower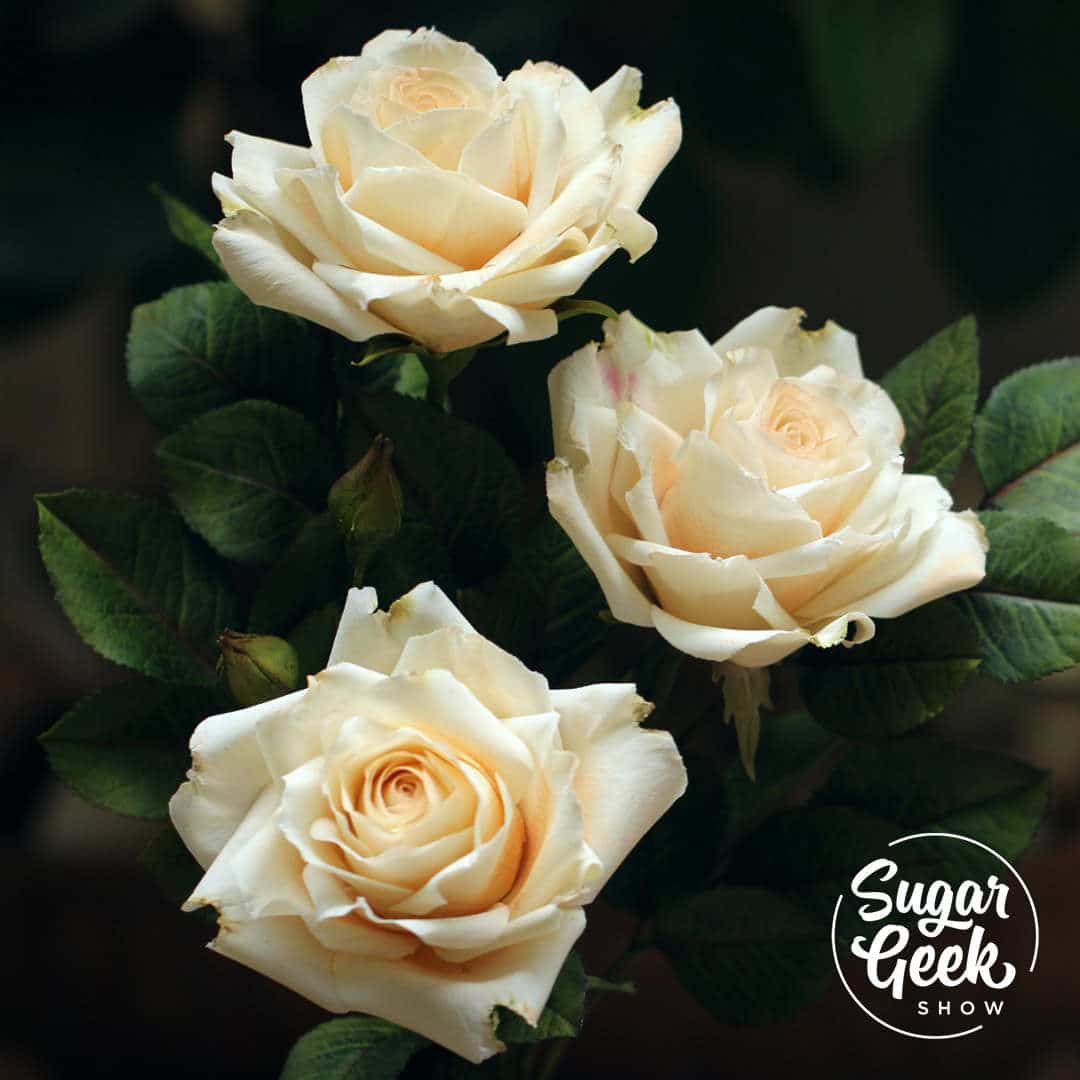 Tutorial Chapters
Variances of Gumpaste
Unique qualities of Gumpaste
Coloring the Gumpaste
Preparing the paste
Covering the center
Assembling the petals
Making 2nd set of petals
Assembling 2nd set of petals
Making 3rd set of petals
Shaping 3rd set of petals
Assembling 3rd set of petals
Making 4th set of petals
Shaping 4th set of petals
Making the calyx
Attaching the calyx
Shaping the calyx
Coloring the cream flower
Making the leaves
Coloring the leaves
Assembling the leaves
Attaching the leaves