Skill level: Intermediate
They may still be hard to get online, but the Playstation gaming system is a video game console near and dear to my heart. I have always liked the shape and design of the playstation controllers and was really excited when I got the chance to make this cake for a friend's son.
In this tutorial, you will learn how to sculpt and panel out every section of the controller. Provided printable template make getting the proportions right very easy, and I break down the logo, buttons and joysticks step-by-step. This cake comes together quickly and easily and is another great option you can offer for clients that have eSports parties or gaming events.
50:37 Minutes of Instruction
What You Will Learn
How to make a cake that looks like a Playstation 5 controller
Learn how to make realistic edible transparent buttons
How to make the bottom of the controller glow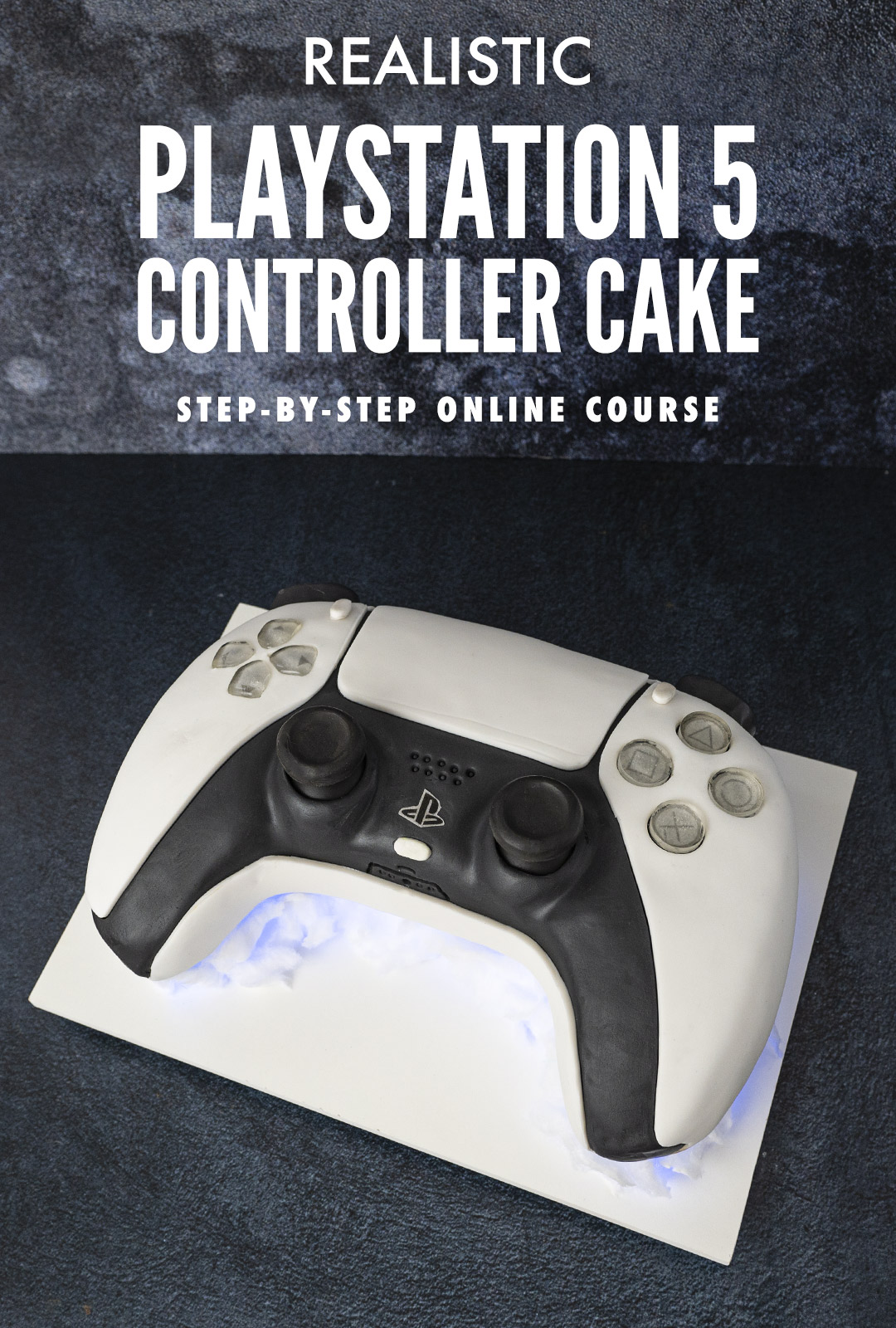 Tutorial Chapters
Overview Of The Cake
Stacking And Carving The Cake
Making The Isomalt Buttons
Making The Chocolate Analog Sticks
Covering The Cake In Buttercream
/li>
Adding The Black Fondant
Adding The White Fondant
Trimming The Fondant
Making The Triggers
Adding The Chocolate Analog Sticks
Adding The Triggers
Adding The Buttons
Detailing The Controller
Adding The Lights